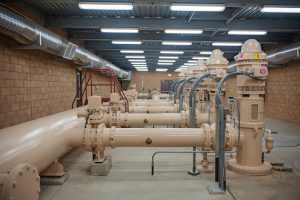 Proudly serving the Santa Ana community for over 150 years

The Public Works Agency, with six divisions and professional staff of more than 330 employees, is responsible for maintaining Santa Ana's infrastructure and quality of life. We build and maintain all public streets, storm drains, sewers, and water facilities, as well as coordinate trash collection and recycling, street sweeping, public right-of-way landscaping and graffiti removal. Through our Water Resources Division, we ensure the community enjoys high quality drinking water. We also ensure the community is able to travel around the city efficiently through the use of our state-of-the-art traffic management system and close collaboration with neighborhood associations and developers to resolve speeding, parking and traffic problems.
---
Top services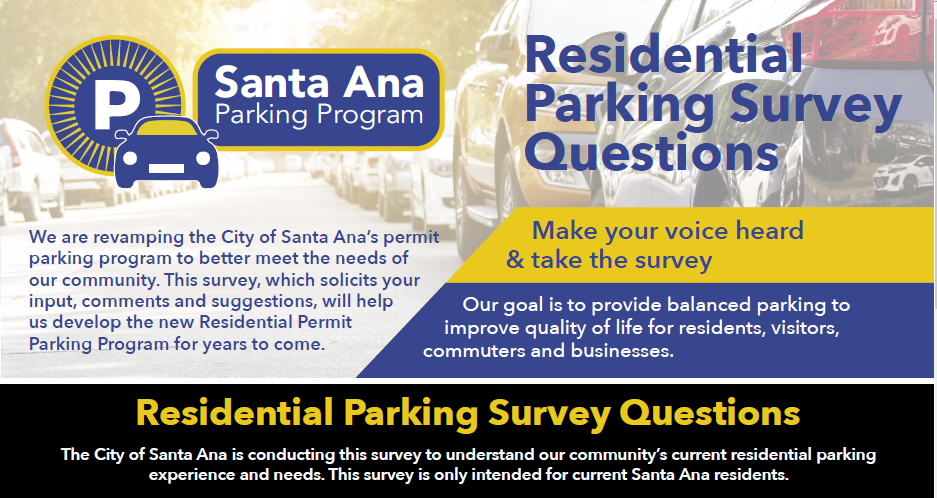 The City of Santa Ana Public Works Agency is revamping the permit-parking program and we are seeking your input, comments, and suggestions that will define the new Residential Permit Parking Program for years to come.
Visit https://www.santa-ana.org/my-residential-parking-santa-ana/ in order to complete the online survey (available in Spanish and Vietnamese).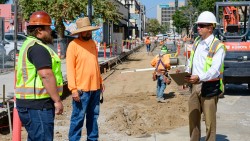 Find information on current Public Works improvement projects, from street and bridges to water and parks.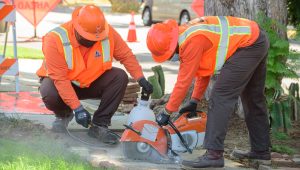 We maintain over 400 miles of City infrastructure that includes Graffiti Abatement, Roadway Cleaning, Roadway Maintenance and Street Tree Services.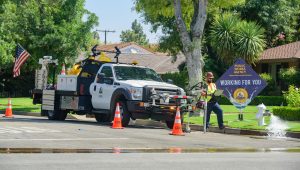 The Water Resources Division is committed to providing a first rate water system, from delivery to quality to conservation.