Project Address: 419 - 421 N. Harbor Blvd.
Project Manager: Ali Pezeshkpour, AICP – Principal Planner
Phone: (714) 647-5882
E-mail: Apezeshkpour@santa-ana.org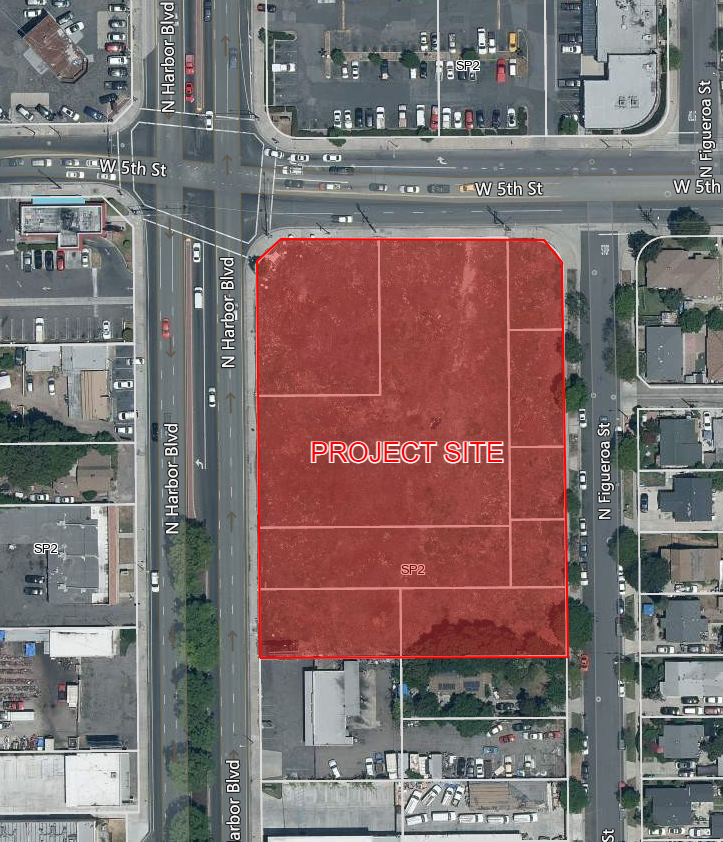 Updated: May 25, 2021
Project Description
The applicant, Excel Property Management Services, Inc., is proposing to construct a mixed-use project consisting of 94-multi-family units and 9,500 square feet of commercial space at 419/421 N. Harbor Blvd (south-east corner of Harbor Blvd. and 5th St. including 325, 326, 405, 419, 421 N. Harbor Blvd., 3710 W. 5th St., 326, 408, 414 N. Figueroa St.). The project contains: a four-story mixed-use building (along Harbor Blvd.) with 7 studios, 43 one bedrooms, and 29 two bedrooms, and a three-story building (along 5th St. and Figueroa St.) with 15 two bedroom townhomes. A total of 198 parking spaces are proposed. The project includes an outdoor plaza at the corner, gym, outdoor deck, and pool. Currently, the approximately 1.85-acre site is undeveloped. The project requires Site Plan Review by the Planning Commission.
Current Status
Future Meetings
Planning Commission - TBD
Past Meetings
Sunshine Ordinance Meeting – Tuesday, May 11, 2021 from 6:00 p.m. to 7:00 p.m. meeting to be held virtually due to COVID-19 (English and Spanish flyer
Site Plan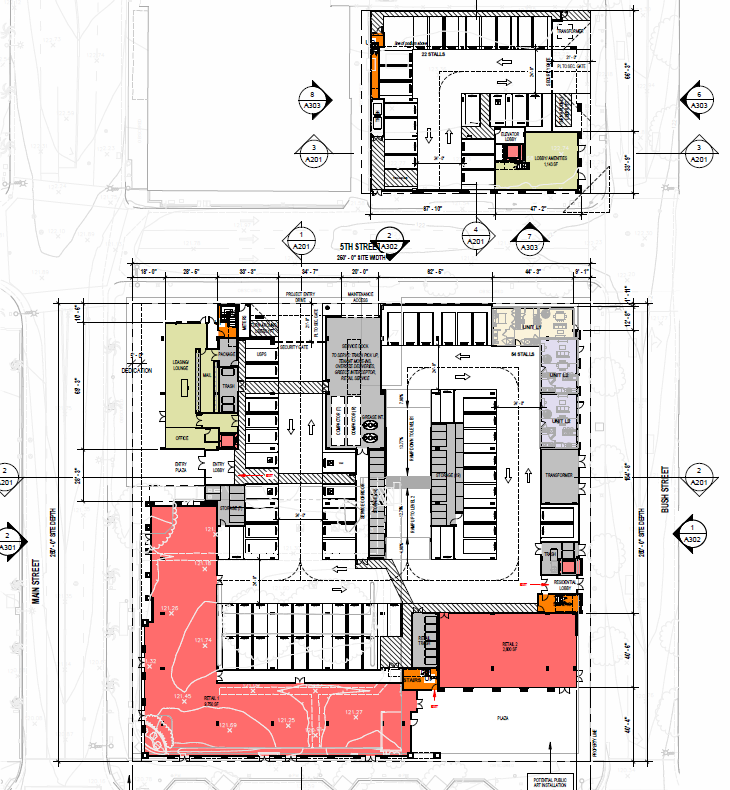 Elevations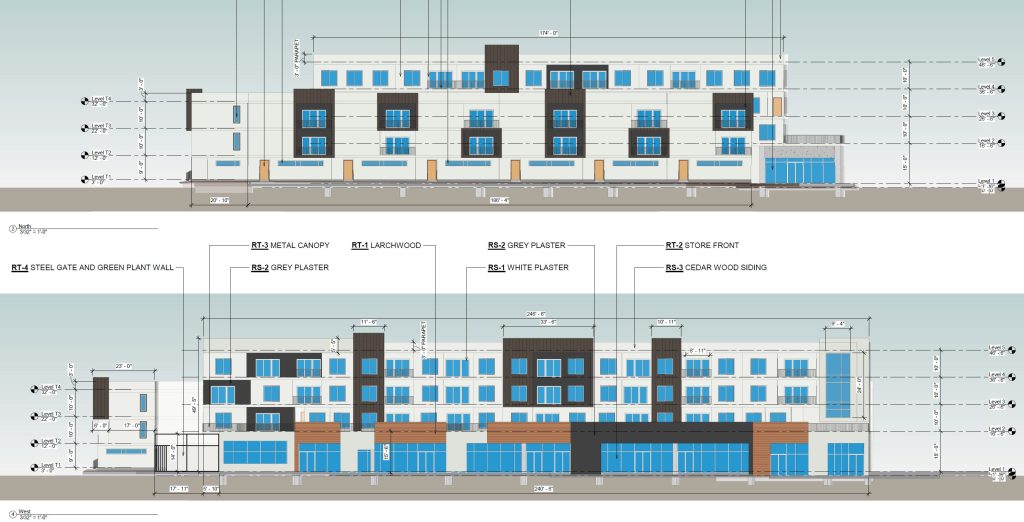 View from 5th & Harbor looking South East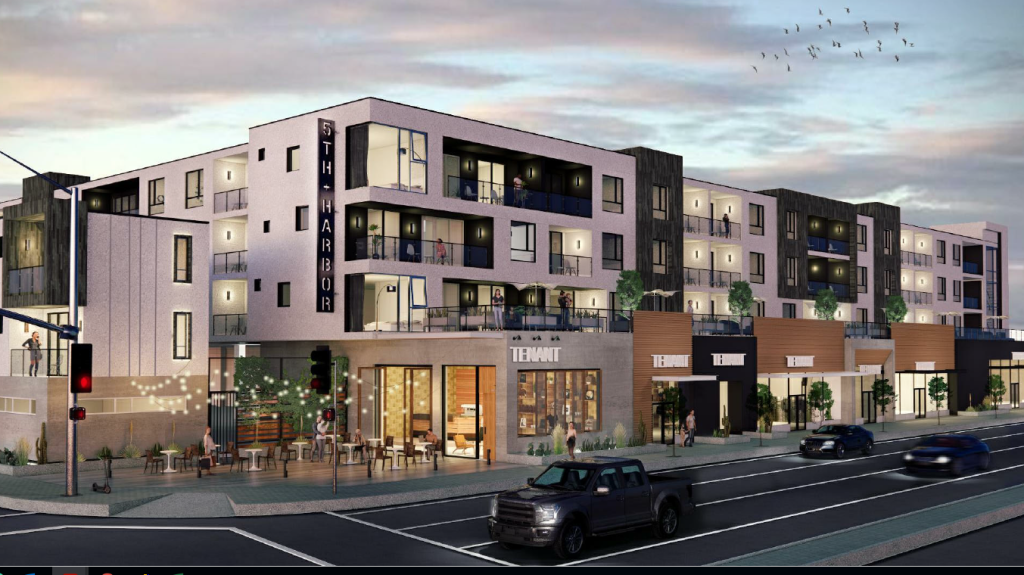 View from Figueroa looking West