Project Primary Address: 1561 W. Sunflower Avenue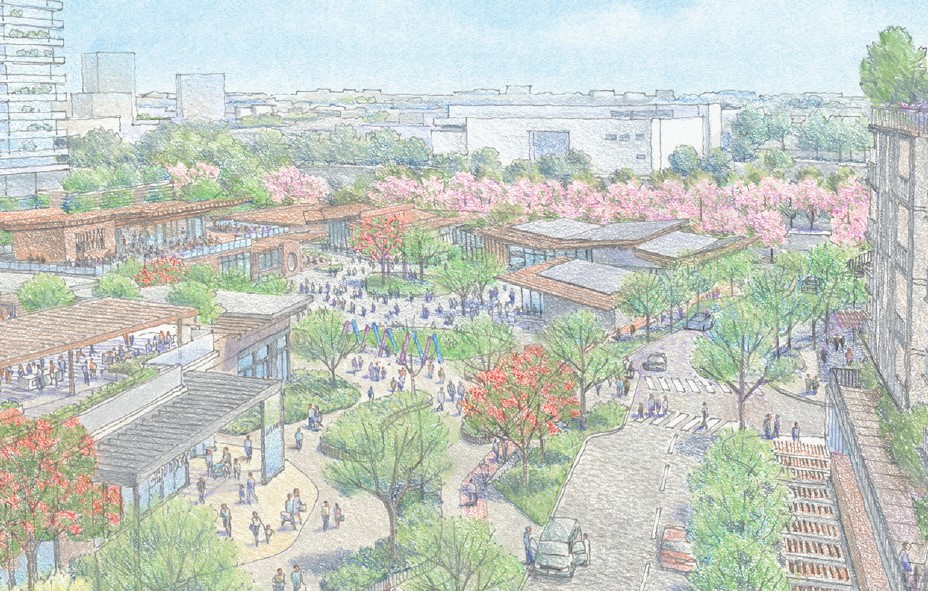 Assigned Case Planner: Jerry C. Guevara, Senior Planner
Phone: (714)647-5481 
Email: jguevara@santa-ana.org
Updated September 25th, 2023
Project description:
South Coast Plaza (Applicant & Property Owner) is proposing a specific plan for a 17.2-acre site to allow up to 1,583 residential units, up to 300,000 square feet of office space, and up to 80,000 square feet of retail space. In addition, the project includes 3,520 on-site parking spaces, 3.63-acres of publicly accessible open space, and 3.27-acres of private amenity spaces. The project requires discretionary approval of an amendment application (zone change) for a specific plan, development agreement, tentative tract map, conditional use permit for alcohol sales, and an inclusionary housing plan by the City Council.
Additional information on the project can also be found on the applicant's project webpage at https://www.thevillagesantaana.com/.
Current status:
Development Project Review
Project documents:
Upcoming meetings:
Past Meetings: