Project Address: 1814 and 1818 East First Street
Project Manager: Mario Arellano, Associate Planner
Phone: (714) 667-2763
E-mail: MArellano@santa-ana.org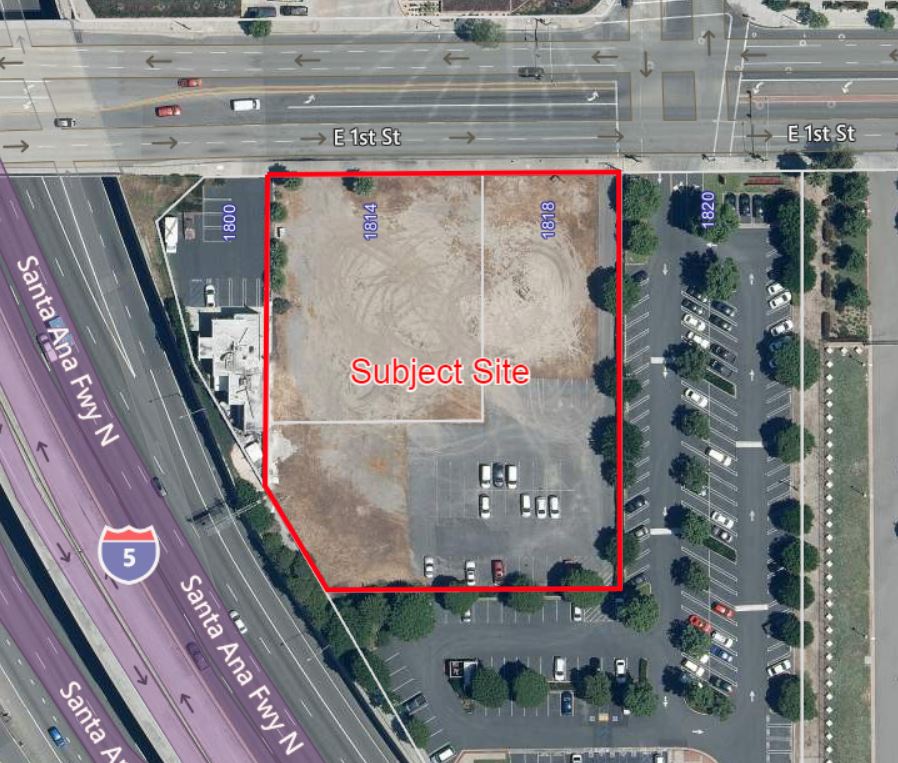 Updated: December 13, 2021
Project Description
Brandywine Homes is proposing to develop two vacant parcels with 35 single-family attached townhomes, six of which are proposed as Live/Work and four as affordable. The proposed townhouse buildings will range in height from 3-4 stories designed with tuck-under parking. The units will range from 2-3 bedrooms and from 1,385 to 2,476 sq. ft. in size. The proposed development will require review and approval of a tentative tract map for condominium purposes.
Current Status
Upcoming Meetings
Sunshine Ordinance Community Meeting (English and Spanish Flyers) on Tuesday, November 30 at 6:00 p.m. at Avila's El Ranchito Restaurant, 2201 E. First Street in Santa Ana. Meeting notes and the sign-in sheet may be accessed by clicking here.
Planning Commission public hearing, Monday, June 27 at 5:30 p.m. To learn more, please click here.
City Council consent review for density bonus agreement, tentatively scheduled for Tuesday, August 16 at 5:45 p.m. To learn more, please click here.
Site Plan

North Elevation Rendering