Updated: October 11th, 2023
Project Address: 1801 East Fourth Street
Assigned Planner: Ali Pezeshkpour, AICP — Planning Manager
Phone: (714) 647-5882
E-mail: APezeshkpour@santa-ana.org
Project Description
The applicant Waterford Property Company proposes to construct a mixed-use project consisting of 644 multi-family residential units and 15,130 square feet of commercial space on an approximately 8 acre site. The project is comprised of two 5-story buildings wrapped around a 7-level parking structure. The project is located within the Metro East Mixed-Use Overlay District and requires Planning Commission Site Plan Review.
Current Status
Important Documents
Meetings:
Past Meetings
Sunshine Ordinance Community Meeting - Thursday, August 15, 2019, from 6:00 pm to 7:00 pm
Creekside Plaza - 505 N. Tustin Avenue, Suite 243 Santa Ana, CA 92705
Planning Commission Public Hearing Virtual Meeting - Monday, October 26, 2020 at 5:30 p.m.
Planning Commission Public Hearing - Monday, November 9, 2020 at 5:30 p.m.
City Council Public Hearing Virtual Meeting - Tuesday, January 19, 2021 at 5:45 p.m.
Project Location

Proposed Site Plan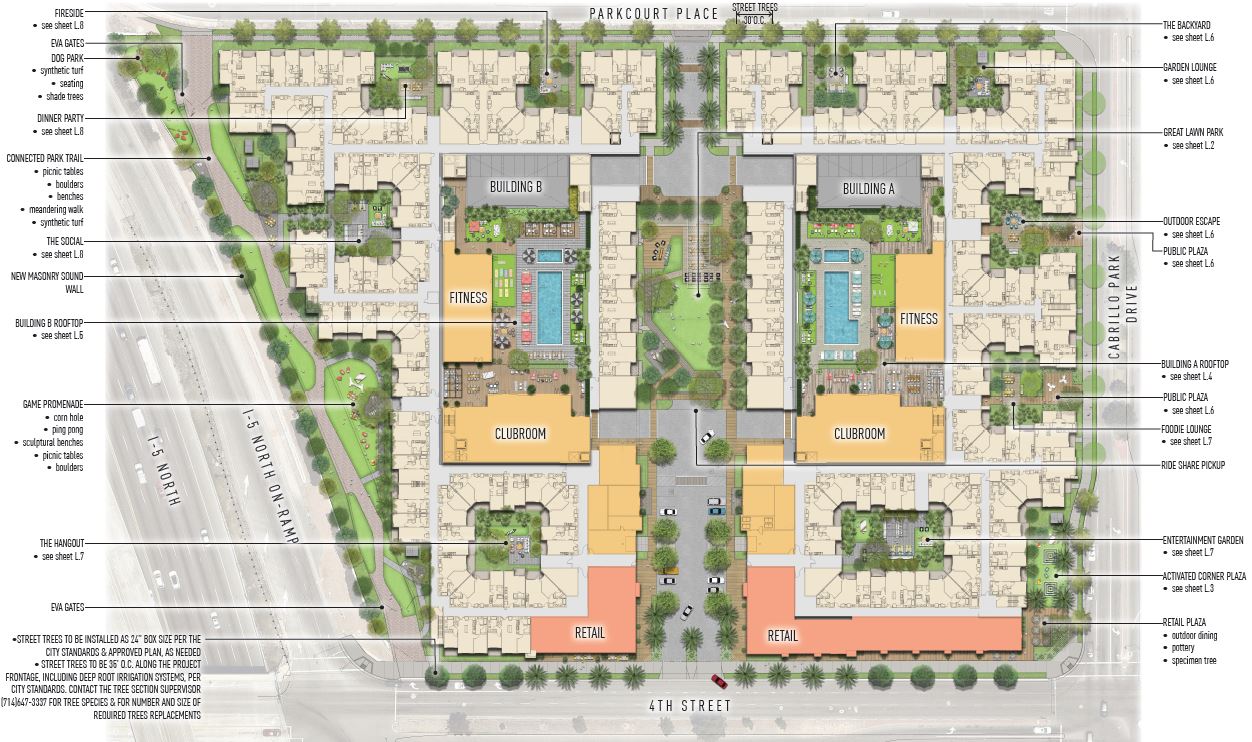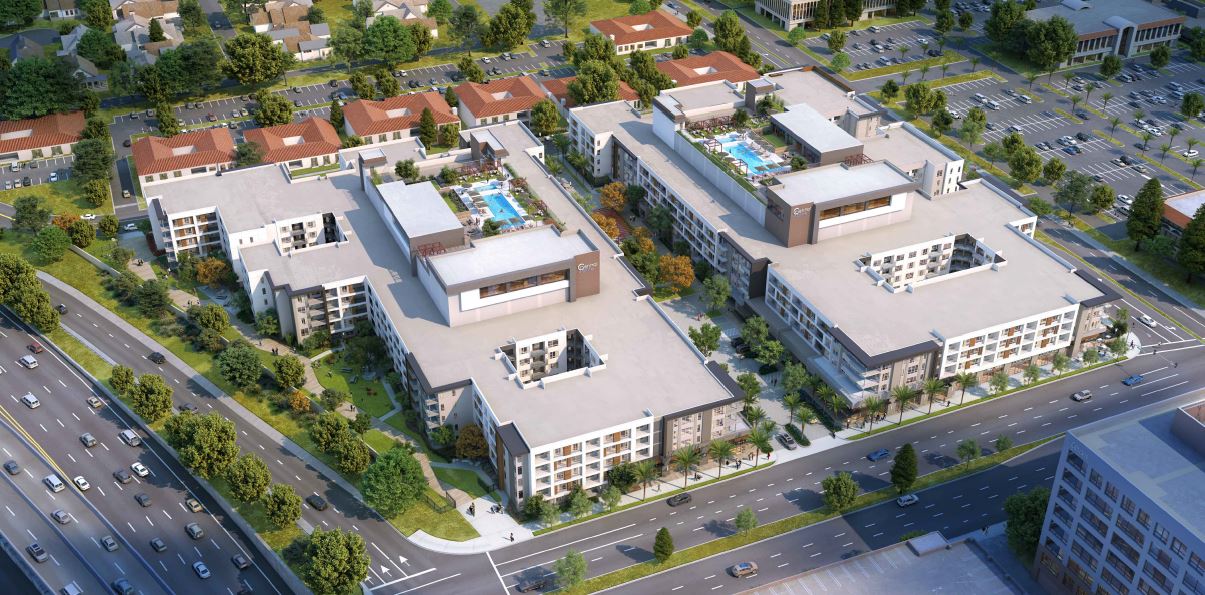 Elevations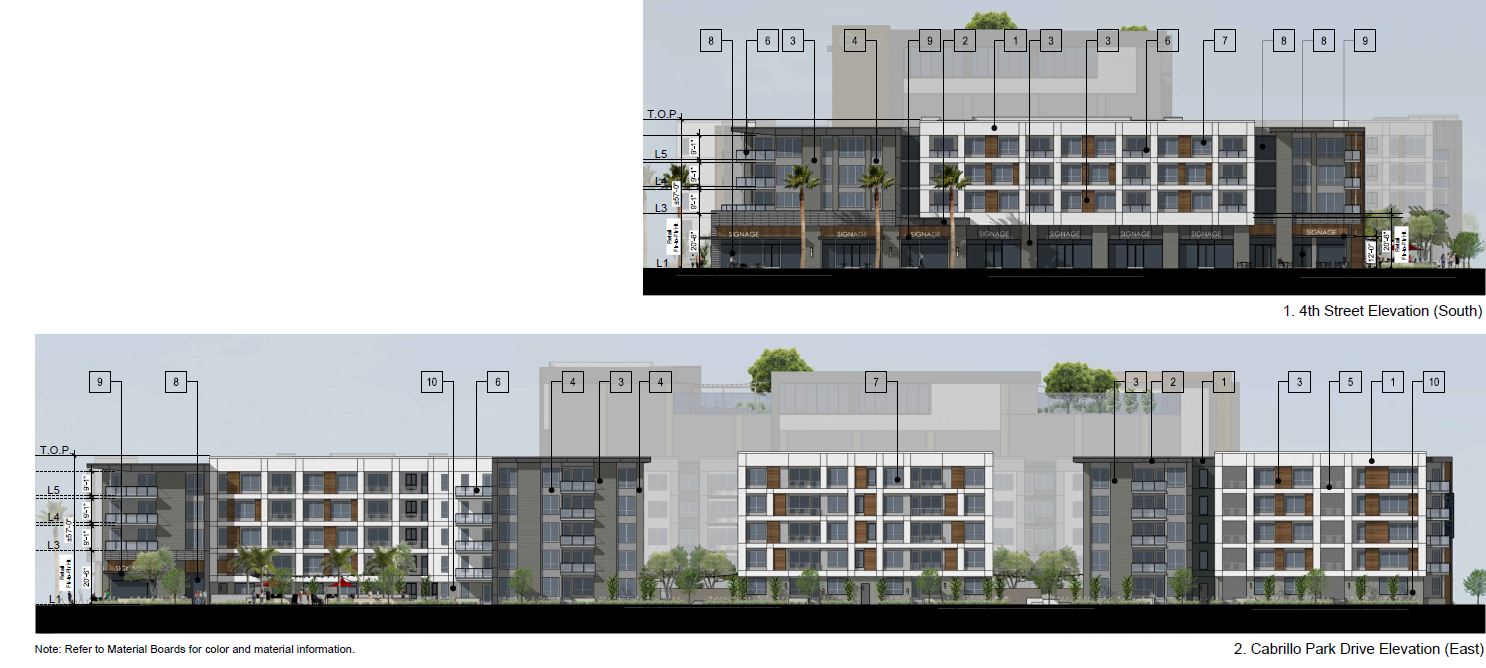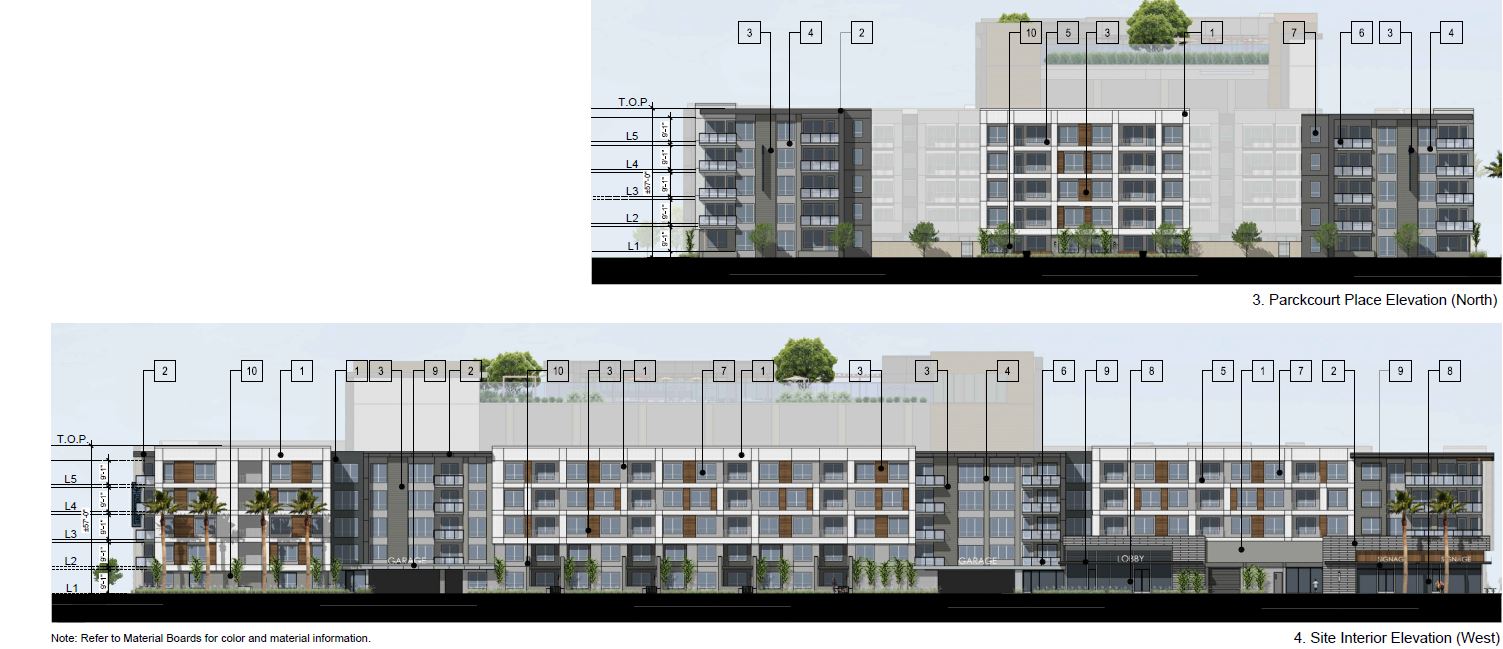 Fourth Street view