The Program
The Santa Ana Historic Resources Commission was established to recognize and preserve historic structures important to the heritage of the City. The Program promotes the identification, evaluation, rehabilitation, adaptive use, and restoration of historic structures.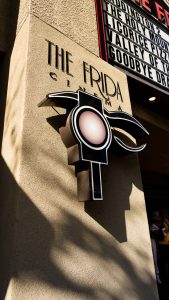 Updates:
Last day to submit for 2021 Historic Preservation Property Agreement (Mills Act) and Historic Property applications is Tuesday, June 15th, 2021.
Nominations for the 2021 Historic Preservation Awards now being accepted! The deadline to submit is Friday, December 3rd, 2021 at 4pm. Start nominating historic properties by clicking the button below and completing the online form.
If you like to print the nomination form and submit a paper copy, please download the printable documents below under Historic Property applications. You can mail your form to the address listed on the application or email us at HistoricPreservation@santa-ana.org to schedule an appointment to submit.
If you have any questions, please contact HistoricPreservation@santa-ana.org
City of Santa Ana Historic Preservation Awards 2020