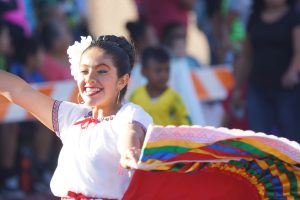 Santa Ana Fiestas Patrias
Contact
Parks, Recreation and Community Services Agency
---
20 Civic Center Plaza
Santa Ana, CA 92701
---
Monday-Thursday: 8 a.m. to 5 p.m.
Alternating Fridays: 8 a.m. to 5 p.m.
Saturday-Sunday: closed
---
About the Parks and Recreation Agency
The Parks, Recreation and Community Services Agency is responsible to deliver a variety of services to the community that includes recreation programs, parks, and operations of the Santa Ana Zoo. The core services our agency provides is essential in making lives and communities better now and in the future by providing access to nature, outdoor space to play and exercise, facilities for self-directed and organized recreation, positive alternatives for youth, and activities that encourage social connections, human development, and lifelong learning.
The future looks promising and we are committed to providing exceptional services, facilities, and programs to our residents.
Upcoming activities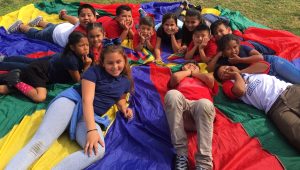 The Teen Programing provides teens ages 13 to 17 with a monthly excursion to teen-friendly locations FREE of charge. As well as access to our Teen HUB.