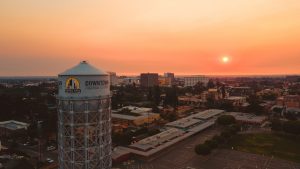 Contact
Santa Ana Police Department
---
Non-Emergency Dispatch: (714) 245-8049
---
60 Civic Center Plaza
Santa Ana, CA 92701
---
Monday-Friday: 9:00 a.m. - 4:00 p.m.
Saturday-Sunday: closed
Emergency services: 24/7/365
---
Call 911 for emergencies
If there is an emergency, call 9-1-1.
Community First
The mission of the Santa Ana Police Department is to deliver public safety services to our community with the utmost professionalism and integrity. Our values act as the guideline for the discretionary use of police powers and are the basis by which employee actions are evaluated.
Top services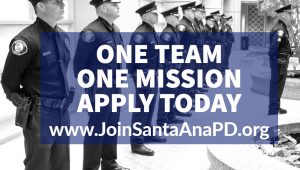 If you have the commitment to help others and your community and want to have a career that makes a difference, consider a position with SAPD.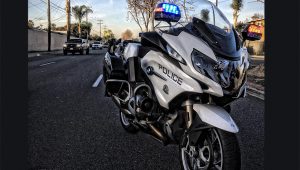 If you have received a citation and wish to view it's information, make a payment or submit an appeal, our Citation Processing Center is the place to start.
A Leader in Community Oriented Policing