The Santa Ana Public Library provides free online tutoring for students. Get real-time homework help anywhere.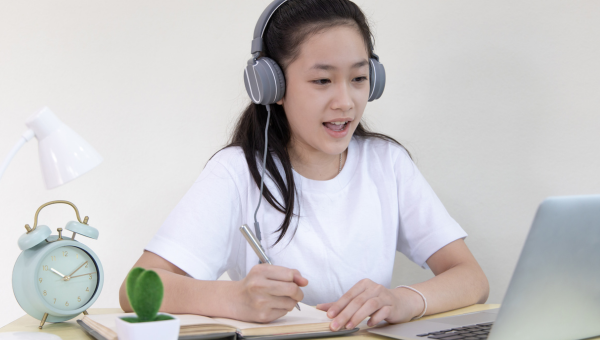 Sign up for our free online tutoring program for students in grades K-12. Connect with Santa Ana Public Library tutors.
Registre su(s) estudiante(s) aquí para recibir tutoría en línea gratuita para estudiantes K-12. Reciba ayuda de tutores de la Biblioteca Pública de Santa Ana.
Online tutoring hours / Horario de la Tutoría en Línea :
Monday - Thursday:      2:30 - 6:30 p.m.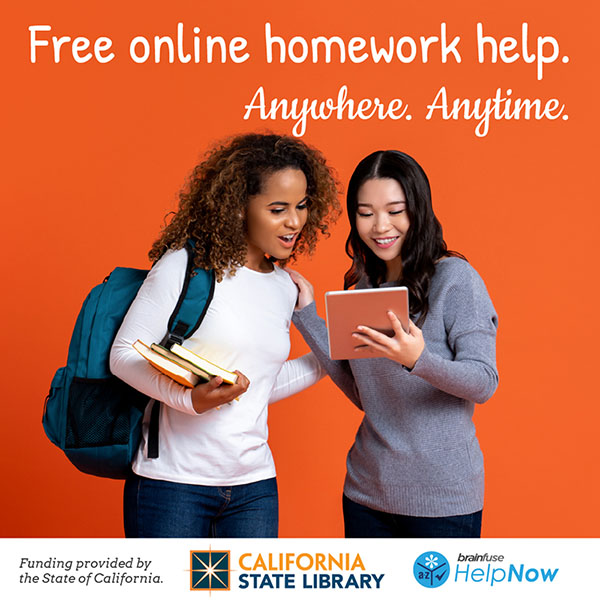 Through Brainfuse: HelpNow, live real-time homework assistance is available 24 hours a day by laptop, tablet, or phone from qualified tutors using state curriculum and standards.
24/7 assistance is available in English and Spanish for Language Arts and Mathematics.
Every day between 10:00 am and 10:00 pm, assistance is available in core K-12 subjects in the following languages:
English
Spanish
Mandarin
Cantonese
Vietnamese
Tagalog