Throughout the month of April, we focus on sharing stories and providing opportunities to increase understanding and acceptance of people with autism, fostering worldwide support.

101 positive steps toward employment with autism: social skills for the workplace
by Tew, Lisa
A book for parents and professionals who are guiding adolescents and young adults with high functioning autism or Asperger's toward employment and independence. This book will help you focus on your child's positivity in their interactions with others, and help you guide him or her to respond positively to the challenges he or she faces every day.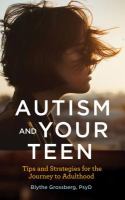 Autism and Your Teen: Tips and Strategies for the Journey to Adulthood
by Grossberg, Blythe
Offers scientifically validated guidance to help you raise your tween, teen, or young adult on the autism spectrum. The book contains advice for finding medical and psychiatric care, helping your teen learn executive functioning and social skills to navigate middle and high school, and talking to your teen about sexual development and activity.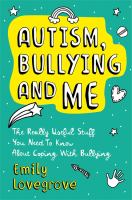 The Teen Guide to Sensory Issues
by Schneider, Rachel S.
In this guide especially for teens and the people who love them, Rachel Schneider, advocate and award-winning author, breaks the challenges of a sensory teenagehood into hilarious, thoughtful, and manageable chunks.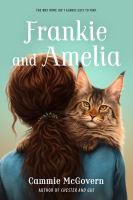 by McGovern, Cammie
After being separated from his family, Franklin becomes an independent cat, until he meets a goofy dog named Chester. Chester is a service dog to his person, a boy named Gus, and Chester knows just the girl to be Franklin's person--Gus's classmate, Amelia.
Amelia loves cats, but has a harder time with people. Franklin understands her, though, and sees how much they have in common. When Amelia gets into some trouble at school, Franklin wants to help the girl who's done so much to help him. He's not sure how, yet, but he's determined to try.
by Hoang, Helen
A fresh new romance novel in which a mixed-race woman from Ho Chi Minh and an autistic man from the US learn there's more than one way to love.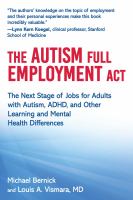 The Autism Full Employment Act
by Bernick, Michael
The Autism Full Employment Act shows how there can be a place in the job world for the wide range of adults with autism, ADHD, and other learning and mental health differ­ences--many of whom are not employed today. Bernick and Dr. Vismara review the autism employment initiatives in recent years among major employers, state and local governments, autism-focused businesses, and autism transi­tion programs, and present strategies to build on these initiatives.
The Awesome Autistic Go-To Guide: A Practical Handbook for Autistic Teens and Tweens
by Purkis, Yenn
This is a guide for young people aged 10-14 on the autism spectrum. It encourages teens and tweens to identify their strengths, suggests how they can develop their identity, and celebrates neurodiversity. It also has tips for managing tricky situations such as anxiety and meltdowns, as well as fun activities and interactive sections.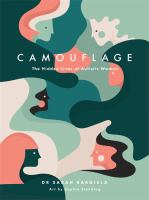 Camouflage: The Hidden Lives of Autistic Women
by Bargiela, Sarah
An engaging insight into the often underexplored condition of autism in women and girls, delivered in an expertly researched and beautifully illustrated graphic book. The perfect resource for anyone who wishes to understand how gender affects autism, it shows how to create safer, more accommodating environments for women on the spectrum.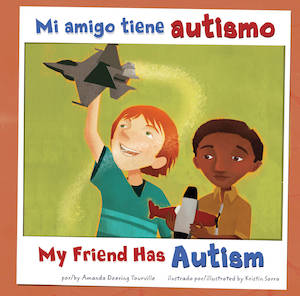 Mi amigo tiene autismo/My Friend Has Autism
by Tourville, Amanda Doering
Celebrating tolerance and acceptance, each title in this constructive and accessible series focuses on the rewards and challenges of having a friend with a disability. Everyday situations are accompanied by informative sidebars that provide details about the highlighted disability.
Autism in Lockdown: Expert Tips and Insights on Coping with the COVID-19 Pandemic
Provides tips and insights from the world's leading experts on subjects including Carol Gray, Social Stories for a pandemic; Dr Tony Attwood, Latest Research on Autism and Covid 19; Temple Grandin, How the Lockdown is Affecting Me; Carol Kranowitz, Sensory "Quinks" for Cooped-Up Days; and Ellen Notbohm, An Autistic Perspective on Social Distancing.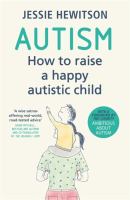 Autism: How to raise a happy autistic child
by Hewitson, Jessie
A wise SatNav for what is often a bewildering, or even scary, zone of parenting. The book offers real-world, road-tested, child-first and family-friendly advice; while also highlighting the twin truths that autism is not a tragedy, and that adaptation and acceptance are not resignation' David Mitchell, bestselling author and co-translator of The Reason I Jump.