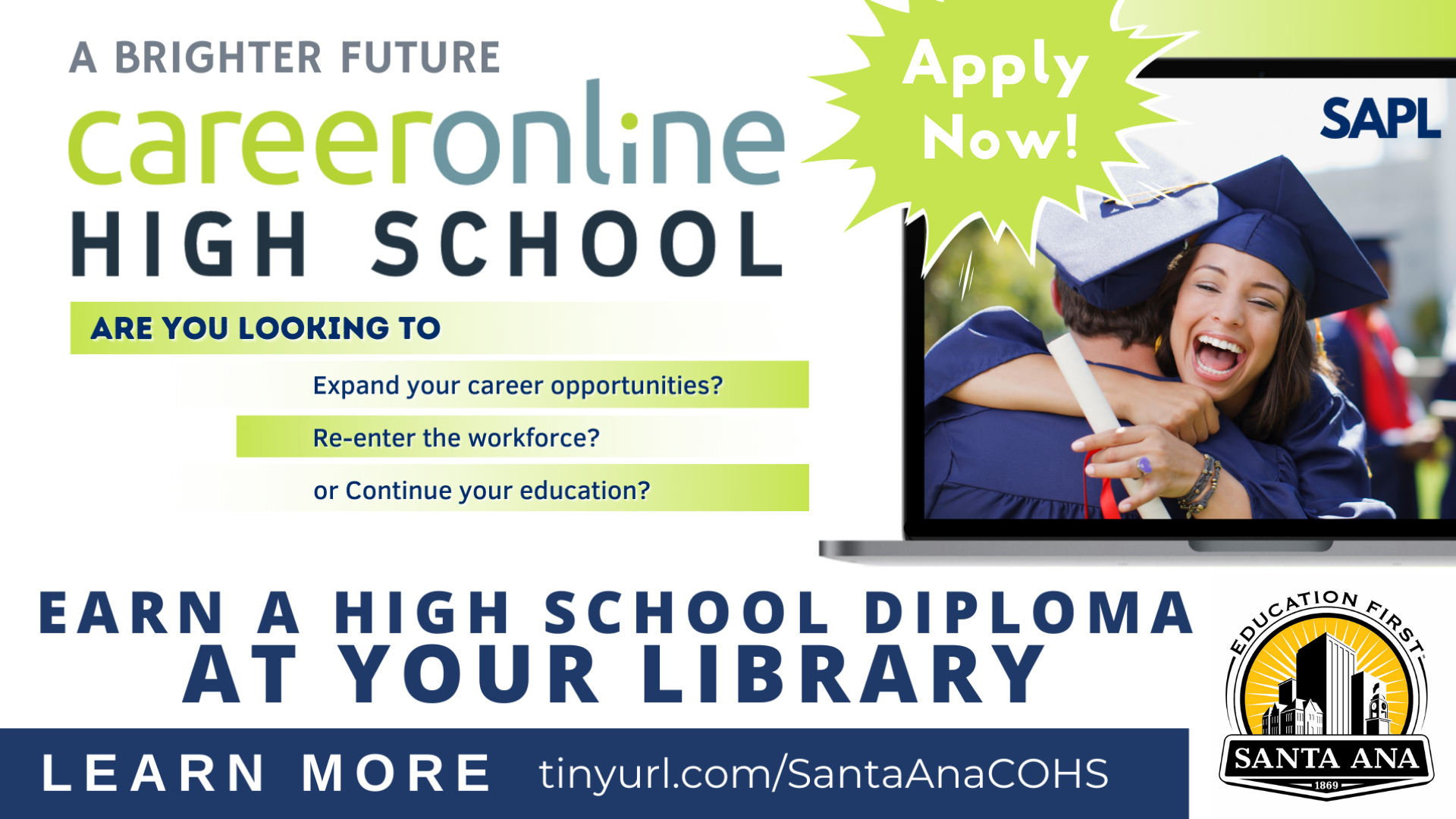 The Santa Ana Public Library is pleased to present this exciting program for adult residents in the City of Santa Ana. Are you looking to expand your career opportunities, re-enter the workforce, or continue your education? The program is 100% online, flexible, free and provides:
A personal academic coach and certified instructors to help you succeed.
Convenient 24/7 online classroom access.
Earn an accredited high school diploma while preparing for a career in high-demand fields.
Tools that you need to start or advance your career, including a resume and cover letter.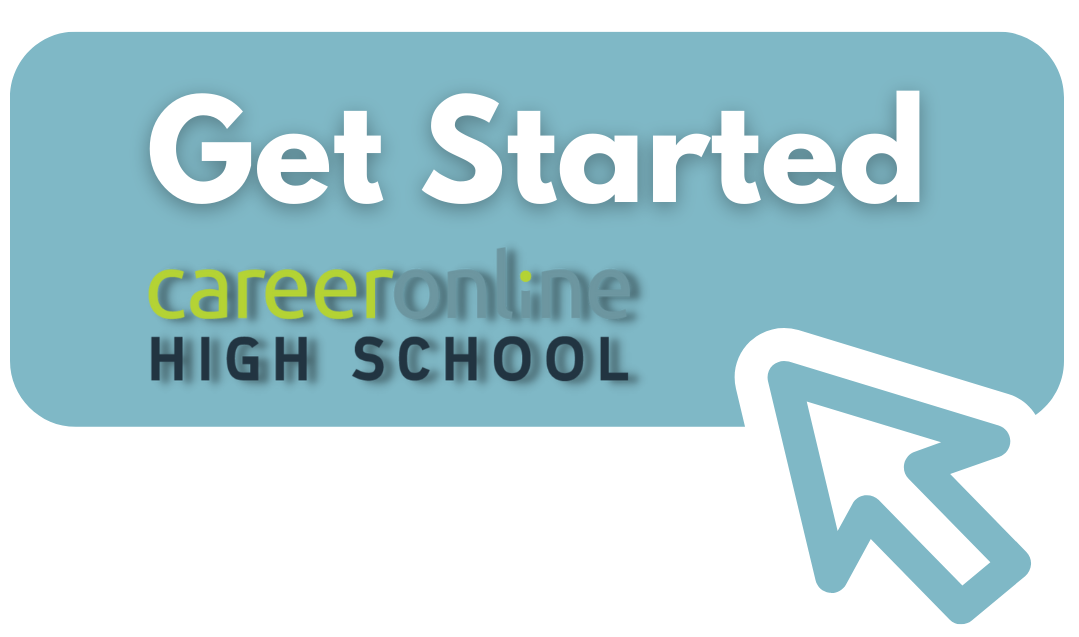 Step 1: Explore this website to learn about the California Career Online High School (COHS) program: https://ca.careeronlinehs.org/
Step 2: Complete a short online "Are You Ready?"
Step 3: Enroll in and complete a prerequisite course in two weeks or less.
Step 4: Complete an in-person interview.The Program Manager will contact you to discuss your scholarship only after you complete the required prerequisite course.

Be an adult aged 19 or over who lives in Santa Ana.
Have a library account in good standing
Does not require U.S. Citizenship or a transcript.

Your high school diploma opens the door to opportunities for higher education, a better job or promotion, increased self-confidence, and higher pay. Get started today!
Questions? Read the FAQ or contact the Program Manager at omorphew@santa-ana.org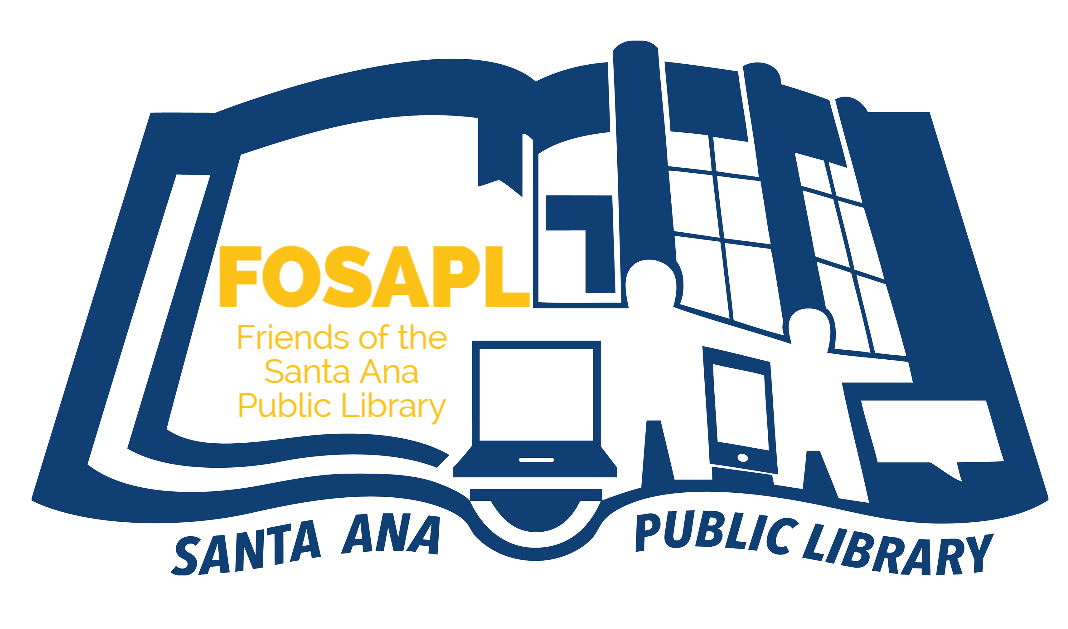 Wayne Pompeo Memorial Fund