SB 407 – Water Efficient Plumbing Fixture Requirements
SB 407 Installation of Water Use Efficiency Improvements
Pursuant to Senate Bill 407 (SB 407) State of California Civil Code Section 1101.1-1101.08, all homes built on or before January 1, 1994 are required to update to complying water conserving fixtures on or before January 1, 2017. Commercial buildings and multi-family units built prior to January 1, 1994 are required to make the transition on or before January 1st 2019.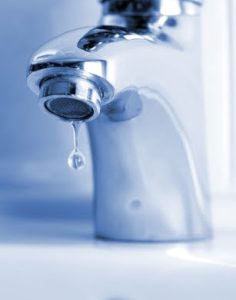 As of January 1, 2014, SB 407 requires non-compliant plumbing fixtures to be replaced by water-conserving plumbing fixtures when a property is undergoing alterations or improvements as defined by the California Building Code and California Green Building Code.  These codes define alterations and improvements as any construction to an existing structure which enhances or improves the structure. Construction related to repairs or maintenance of the structure are not considered to be an alteration or improvement.
SB 407 applies to additions, alterations and improvements. Additionally, permits can be obtained for property maintenance and repair without triggering SB 407 requirements. Below is a list of permits that are considered to be repair or maintenance.
Permitted Repairs That Will Not Trigger SB 407
Electrical Service Change Out
HVAC Change Out
Re-Roof
Sewer Line Replacement
Siding or Stucco
Site Work: Retaining Walls, Fences, Walkways, etc.
Water Heater Replacement
Window Replacement
If it is determined by the City of Santa Ana Building Division that a permitted alteration or improvement project meets the requirements of SB407, verification of the installation of listed water conserving plumbing fixtures will be required prior to final inspection.
To assist our customers, the City of Santa Ana Building Division has developed a Self-Verification Form to be completed by the applicant prior to receiving final building approval. Please see the links below for more information regarding SB 407.