Welcome to the Permit and Plan Check Counter! We look forward to serving you with all your permitting needs!
The Permit and Plan Check Counter and processing center is open Monday, Tuesday, Wednesday, and Thursday from 8:00am to 1:00pm. The city is closed on alternating Fridays.
Appointments may be made and are often required with our permit counter staff to discuss: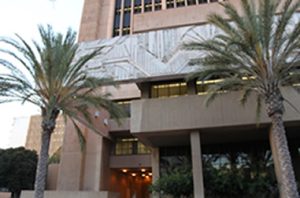 New construction submittals, especially commercial project
Large project submittals and pre-submittal meetings prior to submittal
Call (714) 647-5800 if more information. For appointments, please call a minimum of 24-hours in advance.
Our knowledge permit processing staff assures that all applications are complete and reviewed by appropriate staff and other agencies. Planning Division approval is required for the majority of building permit applications prior to Building Division submittal. Plan check fees are payable at time of submittal. Upon final approval of an application, the counter staff verifies that all information is current and correct, collects all required outstanding permit fees, and issues the appropriate permits.
Fire plan check services are provided by the Orange County Authority (OCFA). For more information, please call us at (714) 647-5800 or you may contact OCFA directly at (714) 573-6100. You may also visit the OCFA website for additional information.
For information regarding Santa Ana Police Department alarm permits, please contact (714) 245-8011.
If you have more questions, visit our Permit FAQs page for more information about permits and the permitting process.
Do-It-Yourself 
While most project require permits, there are many smaller projects which can performed by the average person doing a DIY. Check out the table below to see if your project requires a permit.
Please note that if a project requires a permit, this permit must be obtained from the Permit Counter prior to performing the work. Some work may also require an inspection. For more information, check out our Permit FAQs page or call us at (714) 647-5800.
Project Description                                                               Permits Required 
Replace an electrical Outlet                                                             Yes
Replace a toilet fixture                                                                        Maybe (please call)
Change-out a garbage disposal                                                      Yes
Replace a ceiling fan                                                                              Yes
Kitchen or bathroom tiling (residential)                                     No
Replace weather stripping                                                                 No
Install engineered hardwood floors                                             No
Replace water heater                                                                           Yes
Replace front door                                                                                 Yes