By clicking on the property information button located below, you can check:
Plan check status
Permit history search
For copies of permits, documents, and/or any public records requests
Disclaimer
This application is a public resource that provides a visual display of general information data for your convenience. While every reasonable effort has been made to ensure the accuracy of the associated data, the City of Santa Ana, and its employees and agents, make no warranty, representation of guarantee as to the content,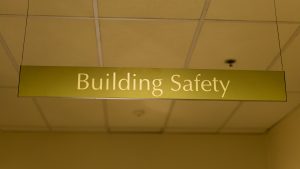 sequence, accuracy, timeliness or completeness of any of the information provided herein. The City of Santa Ana explicitly disclaims any and all representations and warranties, including, without limitation, the implied warranties of merchantability and fitness for a particular purpose. The City of Santa Ana shall assume no liability for any errors, omissions, or inaccuracies in the information provided regardless of how caused. In addition, the City of Santa Ana shall assume no liability for any decisions made r actions taken by the user of this application in reliance upon any information or data furnished herein.
The City of Santa Ana makes no warranties or guarantees, either expressed or implied as to the completeness, accuracy, or correctness of such product, nor accepts any liability, arising from any incorrect, incomplete or misleading information contained therein.
Permission to use this application is expressly conditioned upon your unconditional acceptance of, and consent to, the terms of this disclaimer.