General information
Santa Ana requires adherence to building and property maintenance standards in its municipal codes (e.g., International Property Maintenance Code and Health and Safety Standards related to substandard housing). Research has increasingly pointed toward a strong link between property maintenance, neighborhood quality, and the overall health of residents. The American Public Health Association and National Center for Healthy Housing have created a National Healthy Housing Standard. The standard's health-based codes are designed to complement the policies and regulations already adopted and implemented by cities. Santa Ana has the opportunity to incorporate the latest in best practices for healthy homes into the City's existing building and maintenance codes used by building and code enforcement officials.
Collaborating with the Community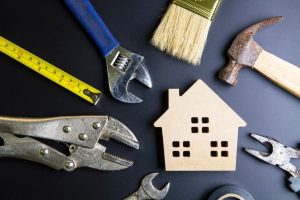 The City will collaborate with community-serving organizations to educate residents regarding property health and maintenance issues. The City's Code Enforcement Division will also work cooperatively with the County Health Department to address interior infestation of insects, vermin, or rodents; and the lack of adequate garbage storage and removal facilities.
Additional information
Many jurisdictions are exploring additional ways to enforce property maintenance standards, especially when related to health and safety conditions in interior living spaces. When a property demonstrates substantial habitual violations and failure to conduct repairs and maintenance, state law provides tenant protection clauses that allow rent reductions, protection from eviction or other retaliation, relocation, and a delay of rental payment until repairs are completed. For more information contact Code Enforcement here.
Before and After photos Code Enforcement involvement