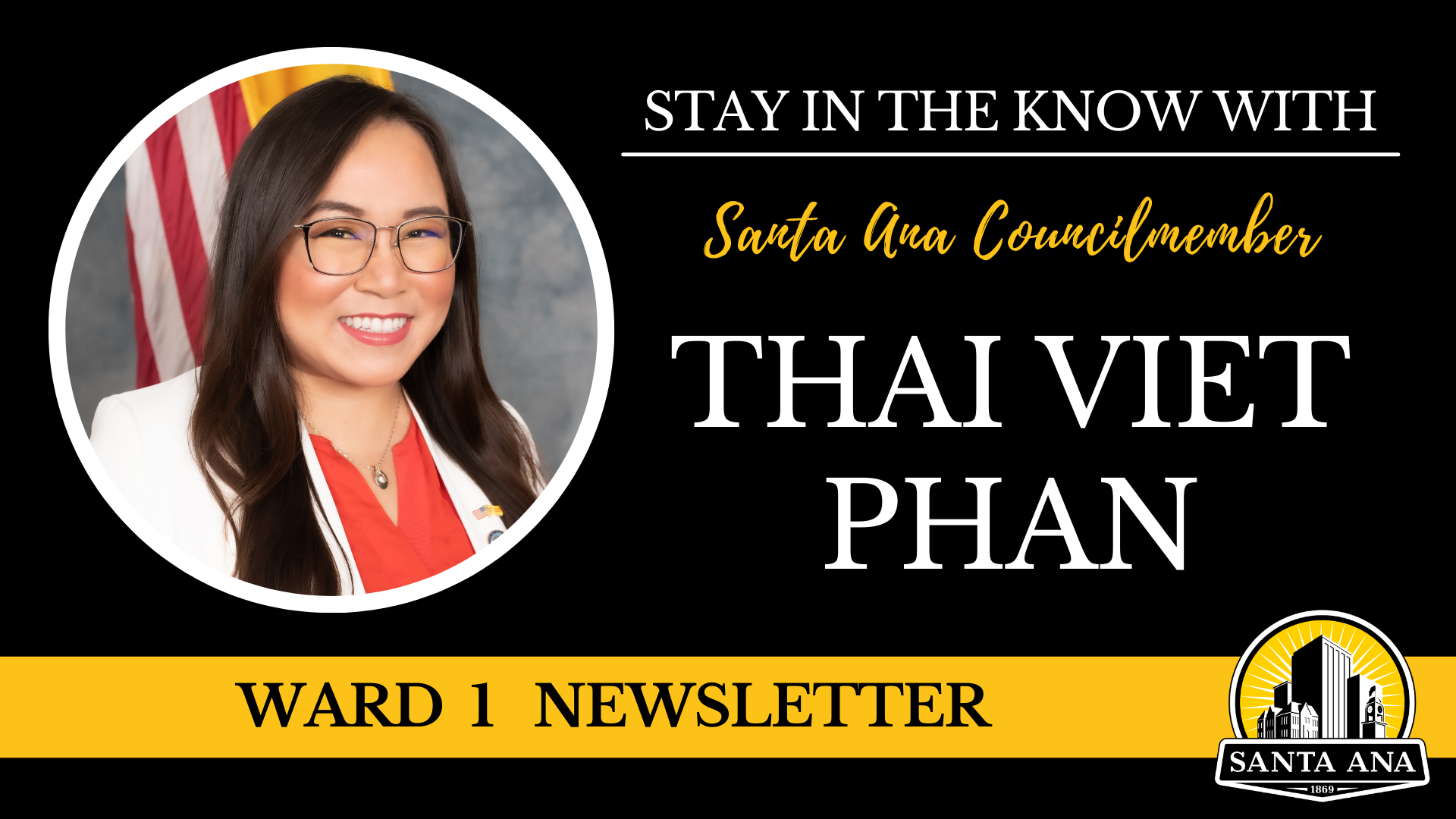 Dear Ward 1 Residents,
As we close out another successful year, I want to thank all of you for your support and commitment to making our community a better place to live. It is humbling to have the opportunity to serve the community I grew up in. As the first Vietnamese American on the dais, I have worked to bring access to all residents in the City of Santa Ana because I know what it is like to not feel seen or heard. I want to make sure that all residents feel that the City is working for them. With that in mind, I used this last year to expand on our successes from year one and we charted new territory with some incredible accomplishments, like sponsoring our first Mid-Autumn Festival and strengthening renter protections and transparency. We invested in more youth programs, held more in-language workshops for residents, and helped small businesses thrive here in the City. The work continues, and I'm grateful to have the chance to give back.
I wish you all a wonderful and safe holiday season. Merry Christmas and Happy New Year!
Yours Truly,
Thai Viet Phan, Councilmember – Ward 1
---
---
In this issue…
Santa Ana Winter Village
————————
Santa Ana Main Library will extend hours in 2023
————————
Rent Stabilization and Just Cause Eviction Ordinance
---
Know your dates
January 22, 2023: Tet Parade
January 27 – 29, 2023: UVSA Tet Festival
---
Know your Ward & City
New Mayor and Councilmembers
On Tuesday, Dec. 13, the City Council had a special meeting to certify the results and install the newly elected mayor and councilmembers.
Mayor Valerie Amezcua is the first woman elected to the citywide office in Santa Ana's 153-year history. Newly elected Councilmember Benjamin Vazquez took the oath of office to represent Ward 2, Councilmember Phil Bacerra was sworn in to serve another term for Ward 4, and Councilmember David Penaloza will again represent Ward 6.
The new Santa Ana City Council's first official action was to elect Ward 3 Councilmember Jessie Lopez as Mayor Pro Tem. The other members of the City Council are Ward 1 Councilmember Thai Viet Phan and Ward 5 Councilmember Johnathan Ryan Hernandez.
---
Santa Ana Winter Village returns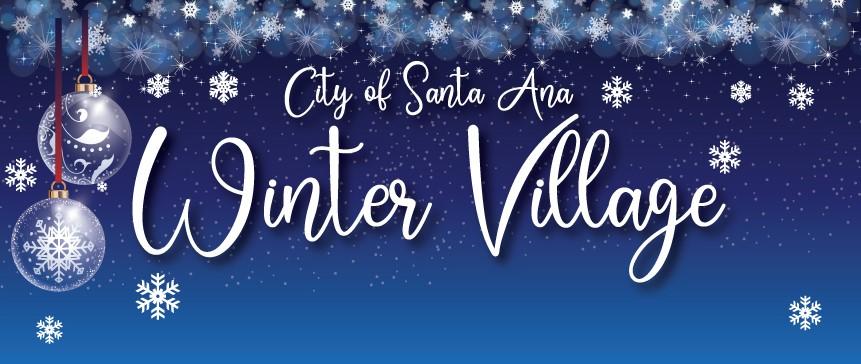 The second annual Santa Ana Winter Village is once again bringing holiday joy and festive fun to the Orange County Civic Center (in the plazas next to City Hall) from Dec. 8 through Jan. 8. This month-long event allows participants of all ages to enjoy an outdoor ice-skating rink, live entertainment, holiday shopping, vendors, local food trucks, and much more. For more information, visit the link below.
---
Santa Ana Main Library will extend hours in 2023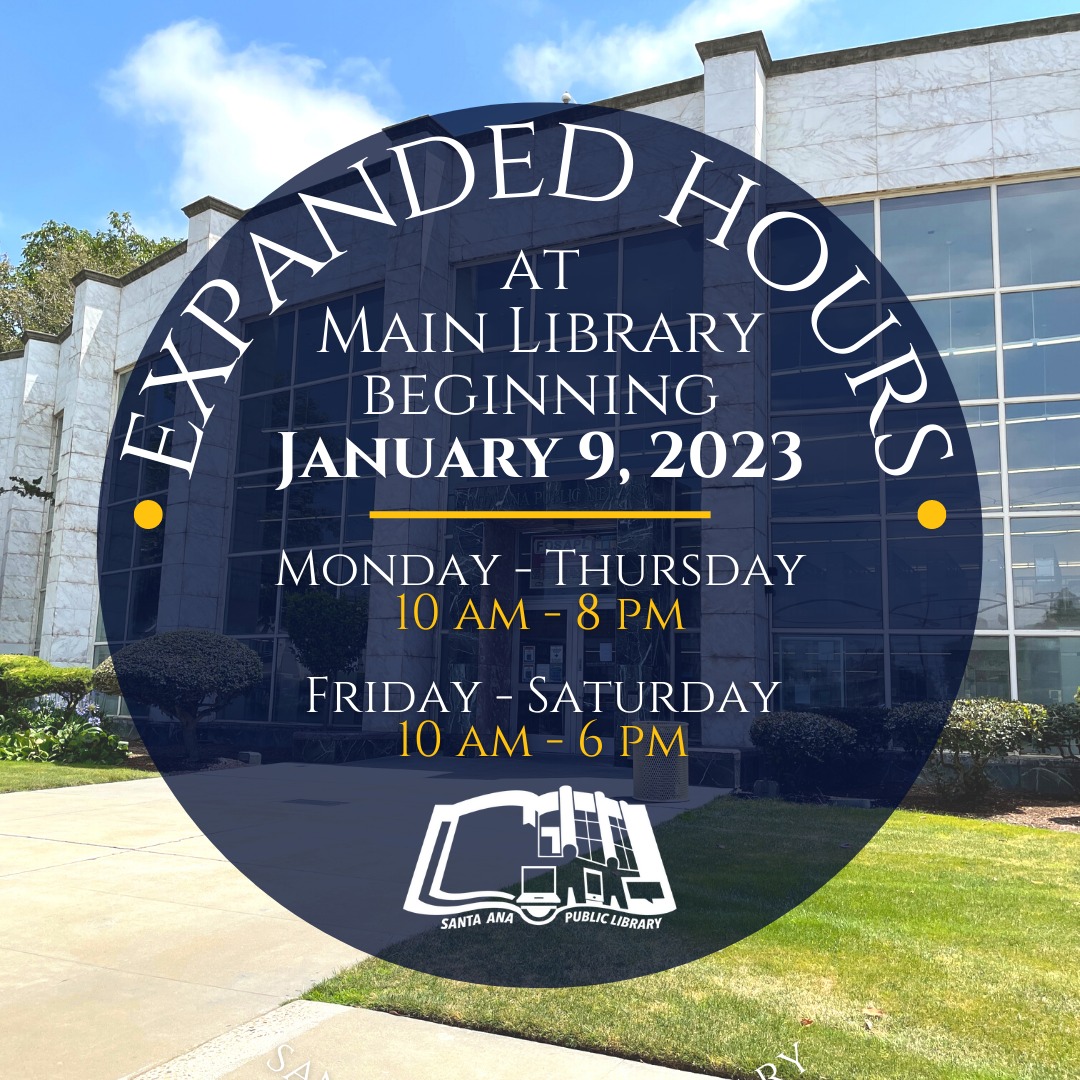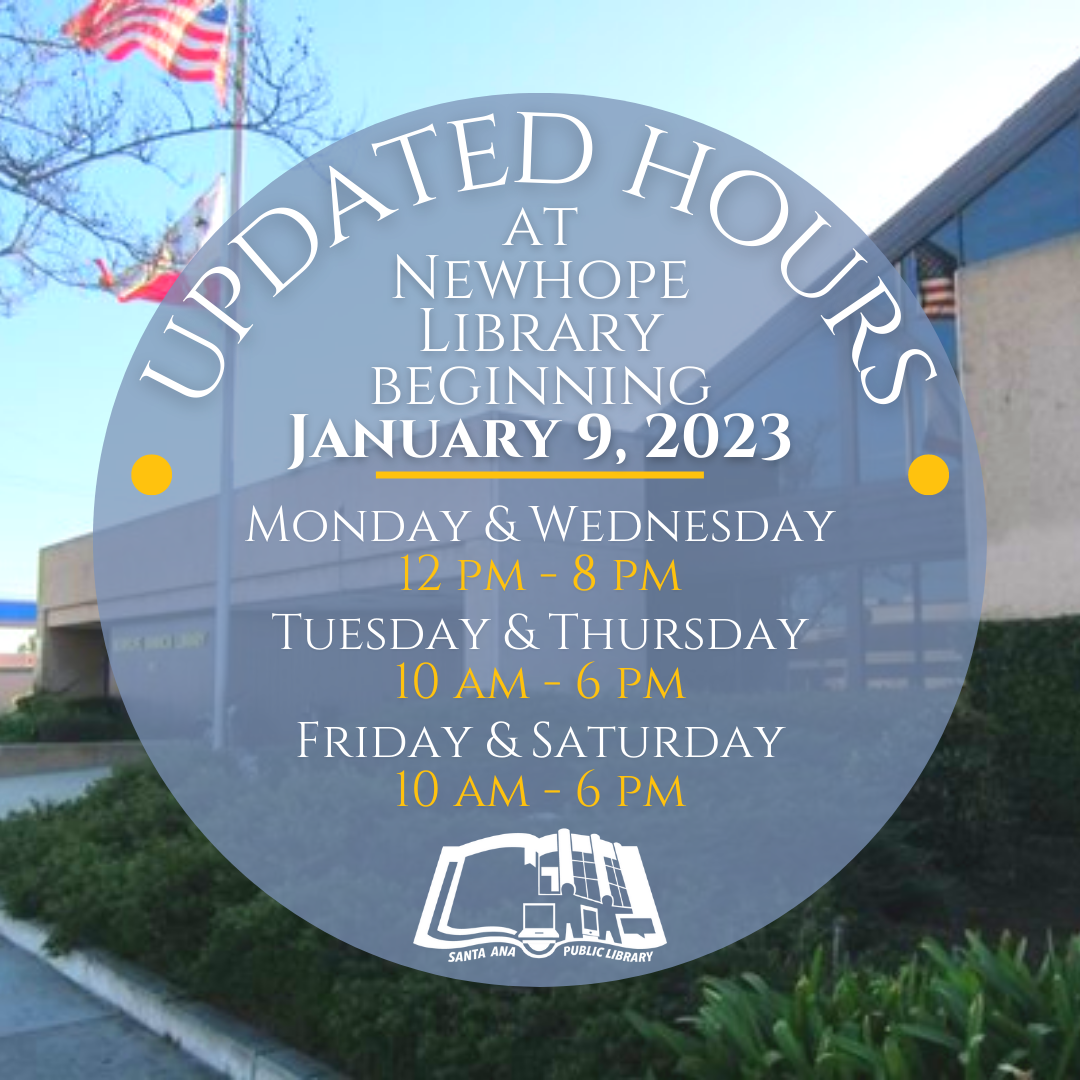 Beginning Jan. 9, 2023, the Santa Ana Public Library will be expanding the Main Library's hours, creating a more consistent schedule and adding eight more hours of service per week. The Main Library's new hours will be 10 a.m. to 8 p.m. Monday through Thursday, and 10 a.m. to 6 p.m. Friday and Saturday.
The Newhope Library branch at 122 N. Newhope St. is open noon to 8 p.m. Monday and Wednesday, 9 a.m. to 5 p.m. Tuesday and Thursday, and 9 a.m. to 5 p.m. Friday and Saturday but will change its weekend hours to coincide with the Main Library's. Their new hours will be 10 a.m. to 6 p.m. Friday and Saturday beginning Jan. 9, 2023. For more information about the library's services, click on the button below.
---
Rent Stabilization and Just Cause Eviction Ordinance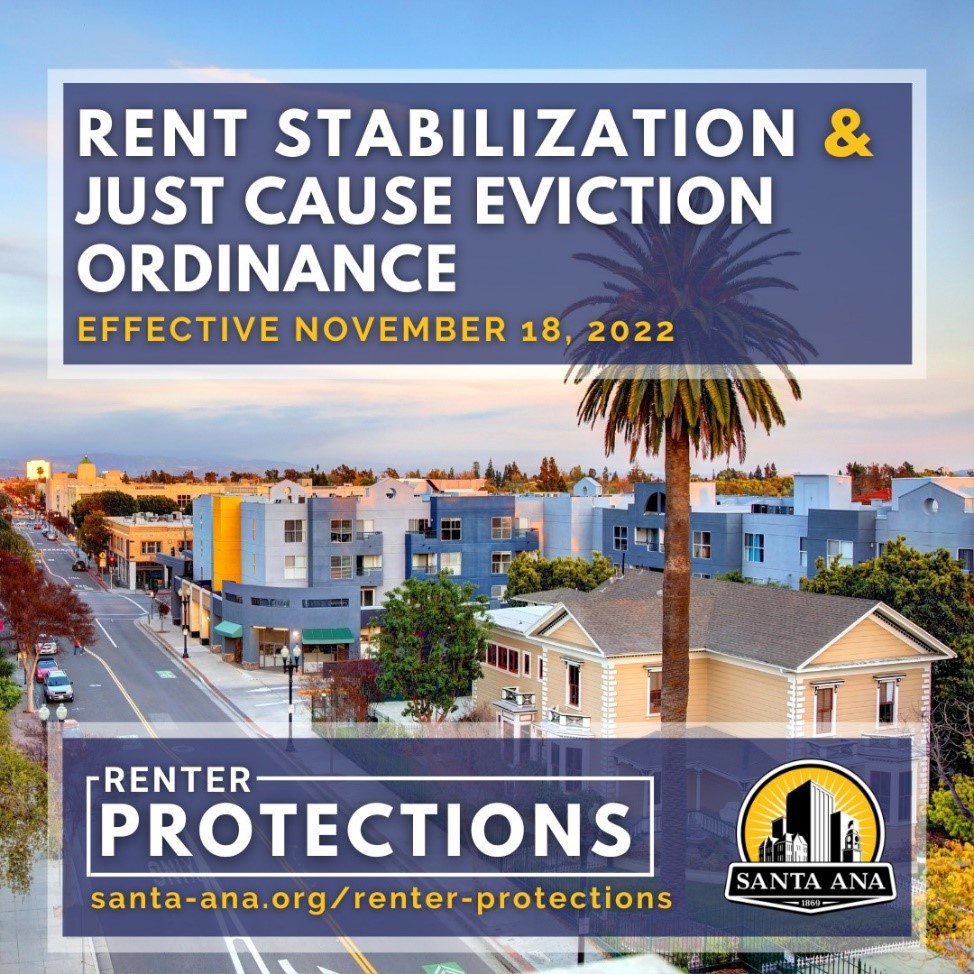 The amended Rent Stabilization and Just Cause Eviction Ordinance that took effect on November 18, 2022, expands the administration and enforcement of renter protections for Santa Ana residents by establishing a rental housing board and a rental registry program. The amended Ordinance also includes additional petitions for tenants and landlords, voluntary mediation services, and other enhancements.
---
Holiday events in Santa Ana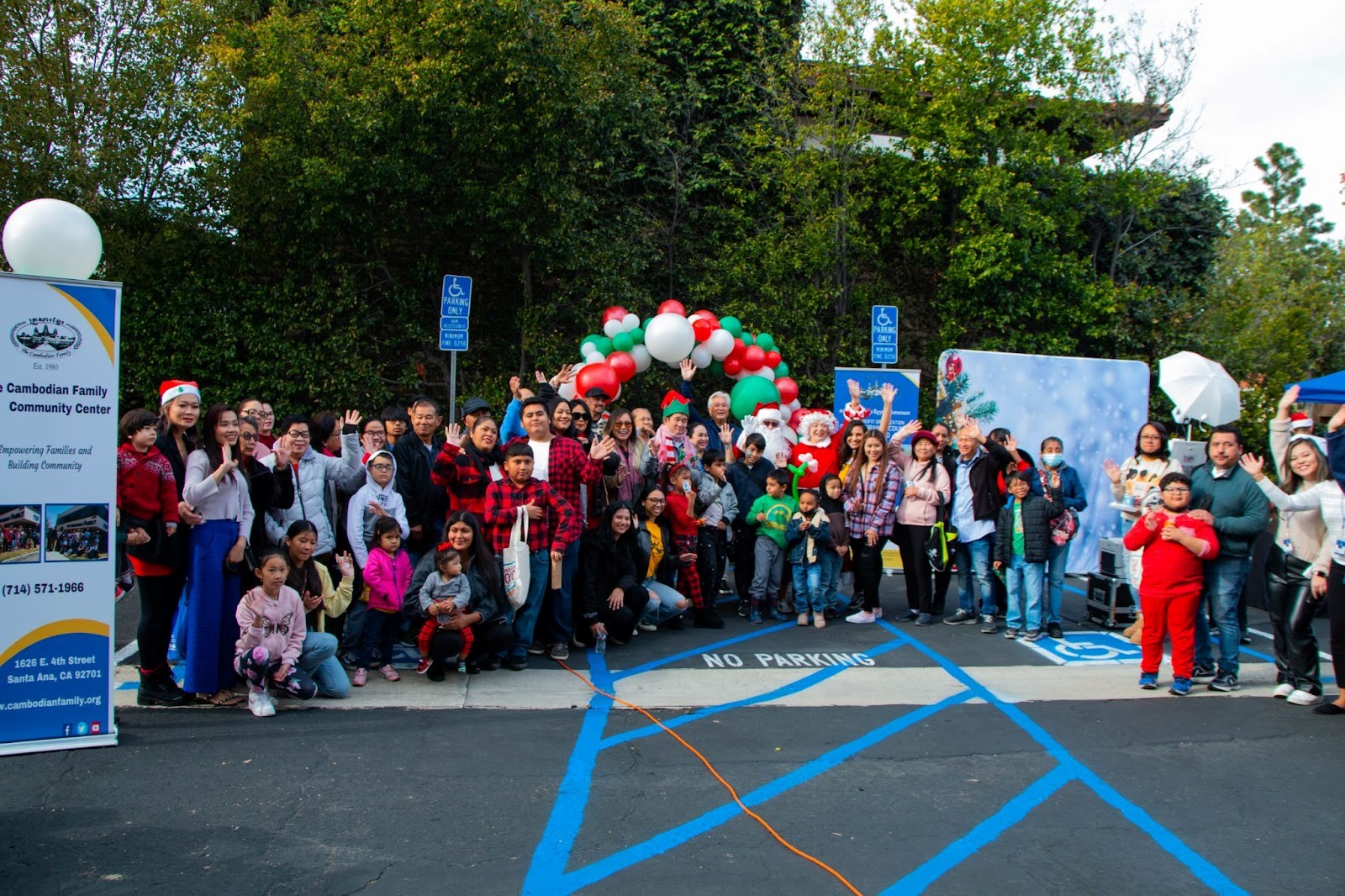 I had a wonderful time joining Santa Anita Neighborhood Association, our local nonprofits such as United Across Borders and The Cambodian Family, and our local fire department to help give away toys and gifts to Santa Ana residents!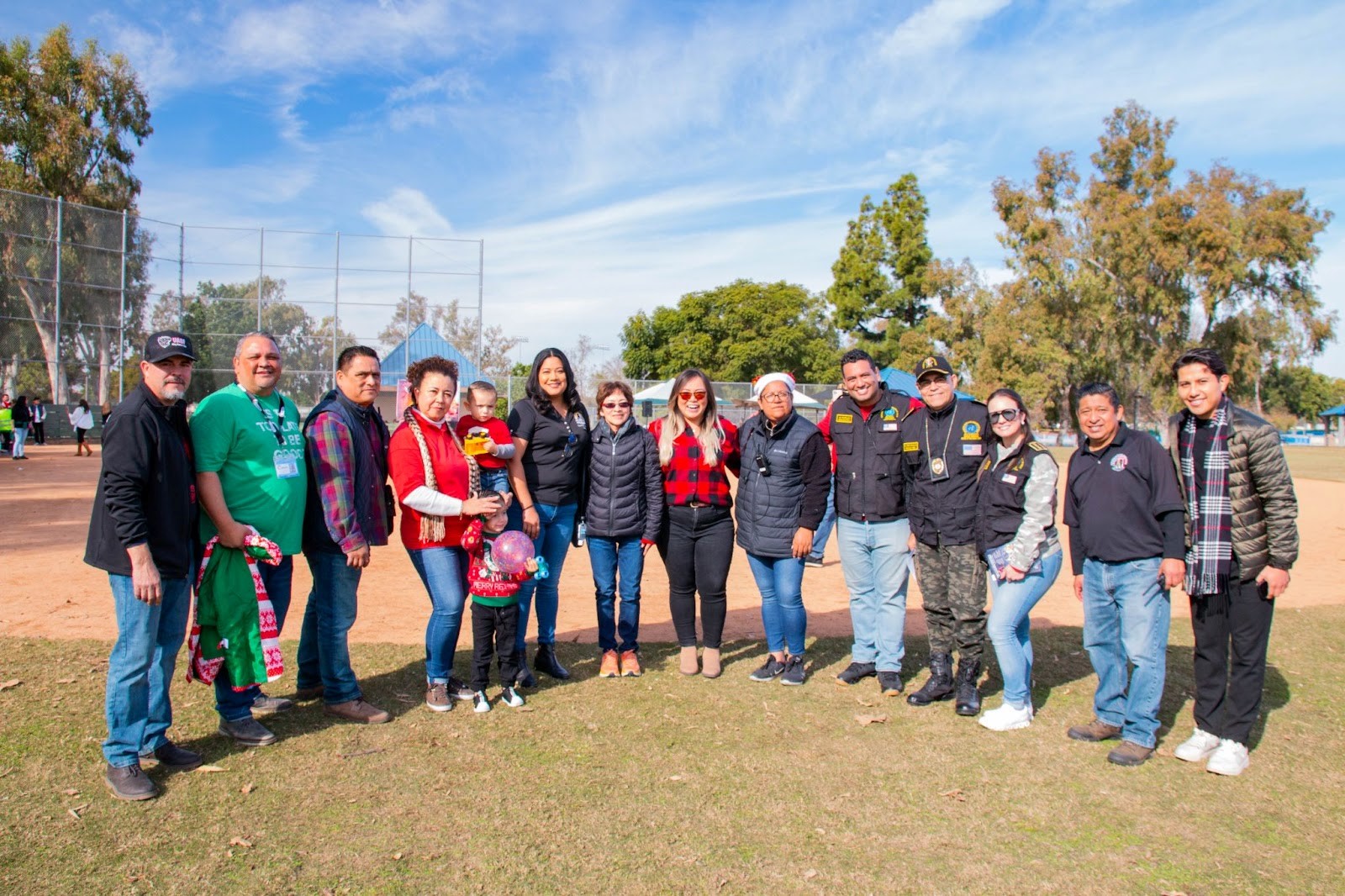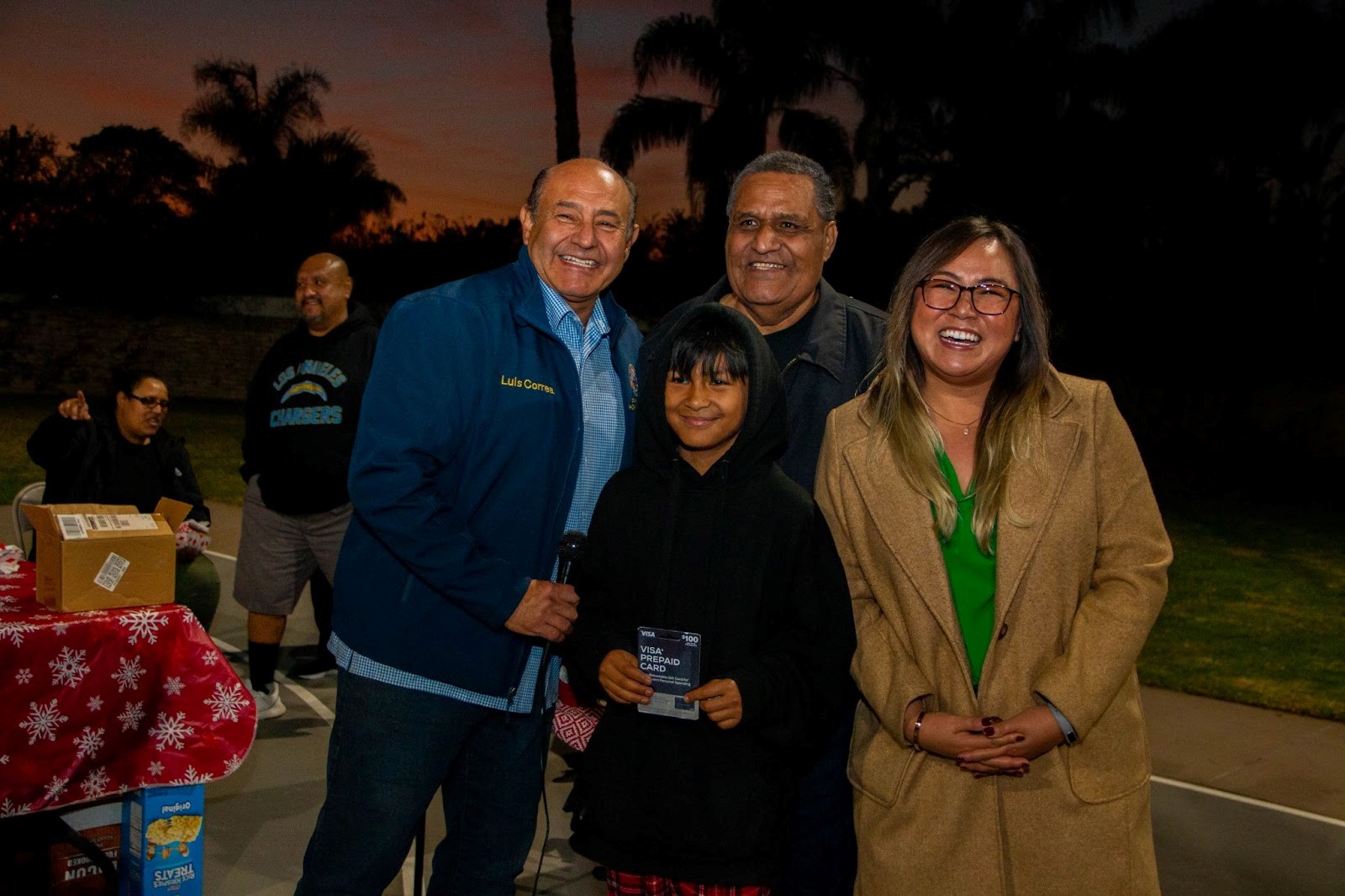 ---
Free food distribution in Santa Ana

As part of one of our ongoing Revive pandemic recovery initiatives, we have partnered with various local organizations to host free food distributions throughout the City. The free food distributions are available in Santa Ana for anyone in need. The food is distributed on a first-come, first-served basis, while supplies last.
Partnering organizations currently include Delhi Center, Santa Ana Elks Lodge 794 and Latino Health Access. Other local organizations are also distributing free food, including Orange County First Assembly and Seva Collective.
---
2022's achievements
Standalone policies
Changes to the General Fund Budget
Mid-Autumn Festival as the first city-sponsored Asian heritage event.
Chicano Heritage Festival celebrating Mexican-American culture.
Little Saigon Monument Sign
Chinatown Memorial commemorating the Chinese community in Orange County.
Santa Anita Park Renovations to revitalize our green space and improve community health.
Windsor Park Improvements to increase safety and to welcome residents.
Newhope Library Renovations to ensure all students have access to a safe place to study and learn.
More Code Enforcement Officers to protect consumers and the quality of life.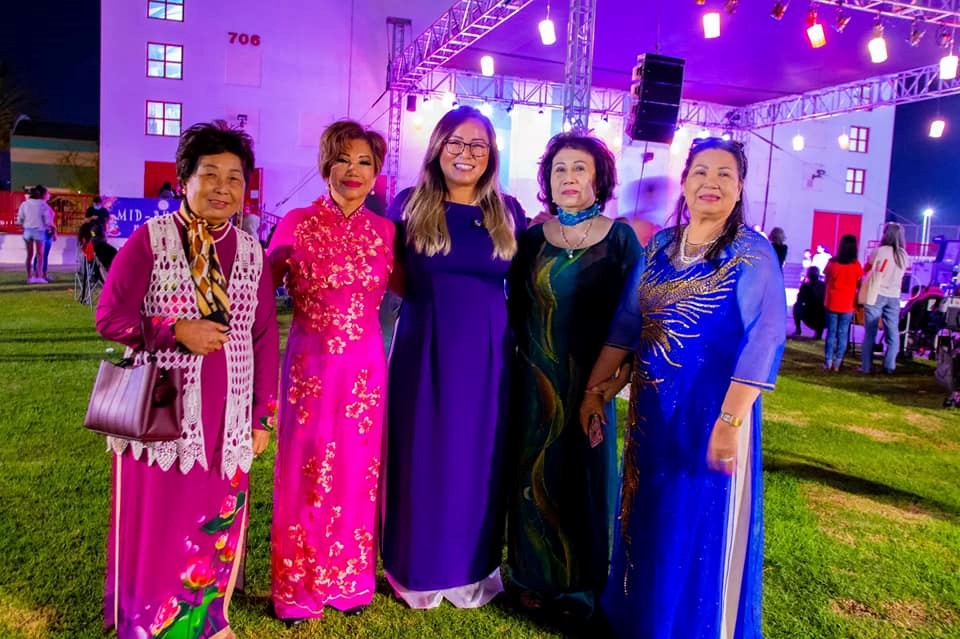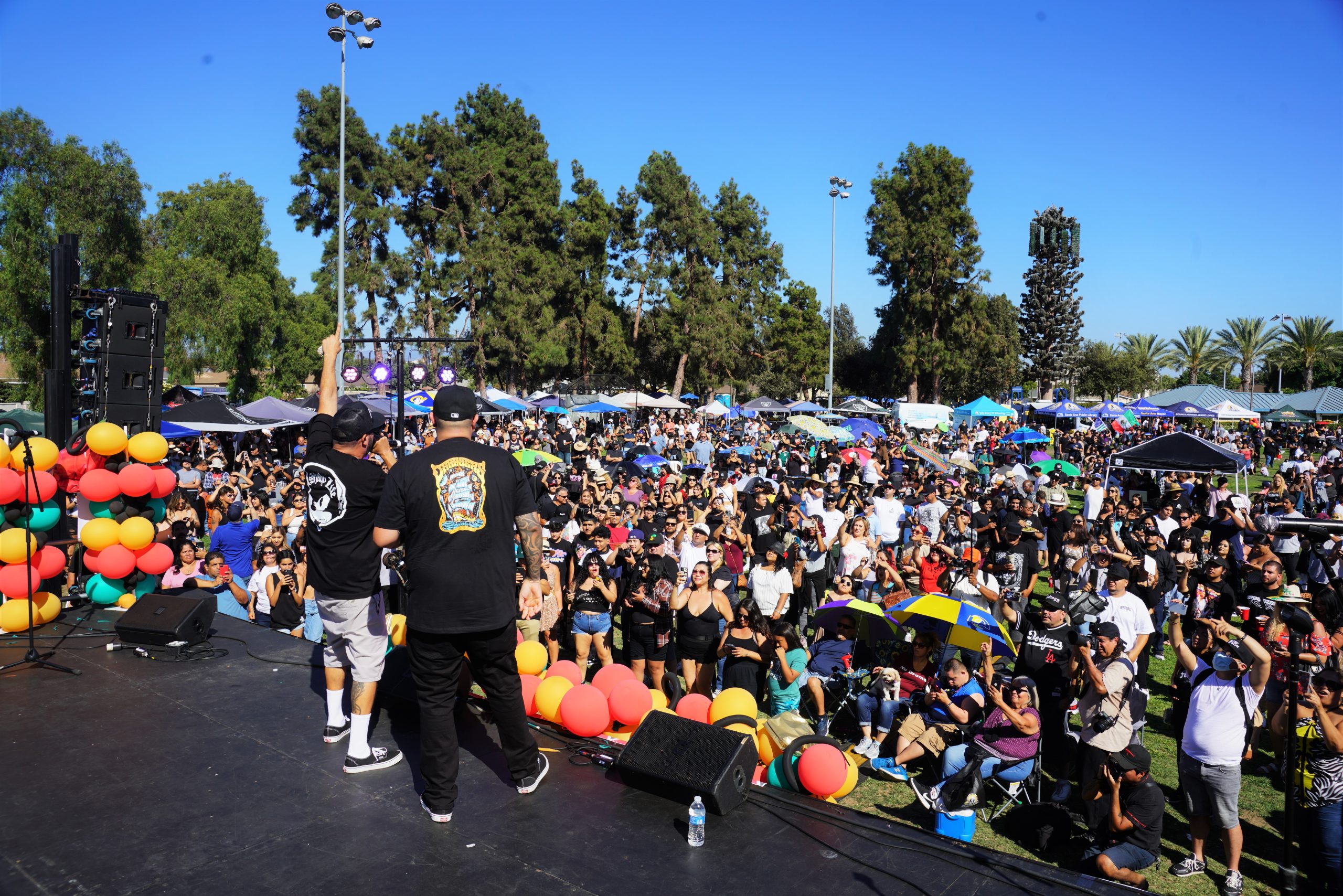 Revive Santa Ana
New Stormwater Channel Fencing at Fairview and Edinger, Newhope and McFadden to prevent vandalism.
Santa Anita Community Center Renovation Design
Youth Violence Prevention programs totaling $904,375.
$1 million to Commercial Property Assistance for code compliance.
$550k for Non-Profit Financial Relief
Increased funding for City Net to properly divert mental health calls related to homelessness.
Santa Ana Stadium Upgrades, Santa Ana Stadium has a brand new digital marquee that was just installed, and it's getting a new scoreboard and sound system too! We're proud of our iconic stadium built in 1963 and we're working to keep it updated and modernized.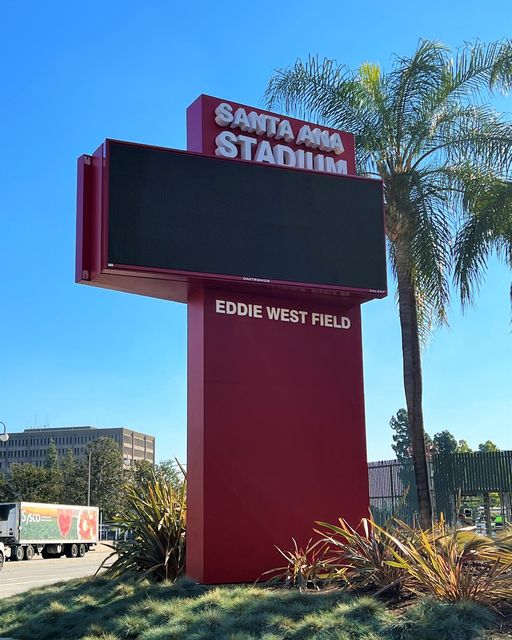 ---
Events
Tet Parade – January 22, 2023


I will be participating in the 2023 Tet Parade in the City of Westminster on January 22, 2023. More information to come.
---
Tet Festival – January 27-29, 2023

I'm very excited to have my booth at the UVSA (Union of Vietnamese Student Associations of Southern California) Tet Festival 2023 – Year of the Cat. I'm looking forward to celebrating the Vietnamese community's most important event of the year with you! Chúc Mừng Năm Mới!
Friday, January 27 – 4 – 10 p.m.
Saturday, January 28 – 11 a.m. – 10 p.m.
Sunday, January 29 – 11 a.m. – 9 p.m.
Location: 88 Fair Dr, Costa Mesa, CA 92626
---
Local events
Resident Days at the Zoo • Third Sunday of each Month
Bowers Museum free Sundays • Santa Ana residents are free each Sunday
Discovery Cube Waste Free Days • Santa Ana residents get free admission to the Discovery Cube on the first Tuesday of the month
Bowers Museum free Sundays: http://bowers.org/images/pdf/Bowers_Museum_Free_Programs.pdf
Cube on the first Tuesday of the month: https://www.discoverycube.org/promotions/
---
Useful resources
Parking Tickets: https://www.santa-ana.org/parking-enforcement/
Public Works: https://www.santa-ana.org/departments/public-works/
Neighborhood Initiatives: https://www.santa-ana.org/departments/neighborhood-initiatives/
Utility Services: https://www.santa-ana.org/municipal-utility-services/
Schedule a bulky item pickup: Call Republic Services (877) 328-2074
Police Non-Emergency Line: (714) 245-8665
Emergency Water Services: (714) 953-8026
Who Do I Call? https://www.santa-ana.org/who-do-i-call
---
Stay connected!
Follow the City on social media
Get involved in our City! Follow the City of Santa Ana on Instagram, Facebook, and Twitter, get community alerts on Nixle, and join your neighborhood community on Nextdoor.