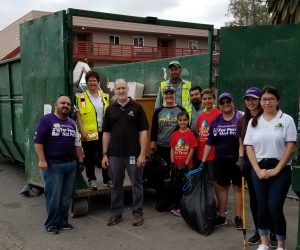 Contact
Margarita Macedonio
District Manager - Senior Community Planner
---
20 Civic Center Plaza
Santa Ana, CA 92701
---
Monday-Thursday: 8 a.m. to 6 p.m.
Alternating Fridays: 8 a.m. to 5 p.m.
Saturday-Sunday: closed
---
The Neighborhood Initiatives Program (NIP) provides staff support and acts as a liaison between neighborhoods, communities and the City. NIP provides quality technical assistance and community improvements to facilitate improved communication between residents, the community, and the City Hall.
Values and principles
The Neighborhood Initiatives Program functions to promote community solutions, capacity building and civic engagement so residents have the ability to be well informed about items affecting their neighborhood and opportunities to improve their community. The Santa Ana experience tells us that the community at large benefits and improved public policy decisions result when residents are familiar with items being considered on the civic agenda.
Our programs
Our goal is to facilitate community engagement by creating a feedback look between you and City Hall. We do this through technical assistance, problem solving, neighborhood clean-ups, support for neighborhood events, neighborhood meeting and event flyer printing, leadership trainings, community building and recognition programs, weekly neighborhood email notifications, and grants to support neighborhood events and initiatives.