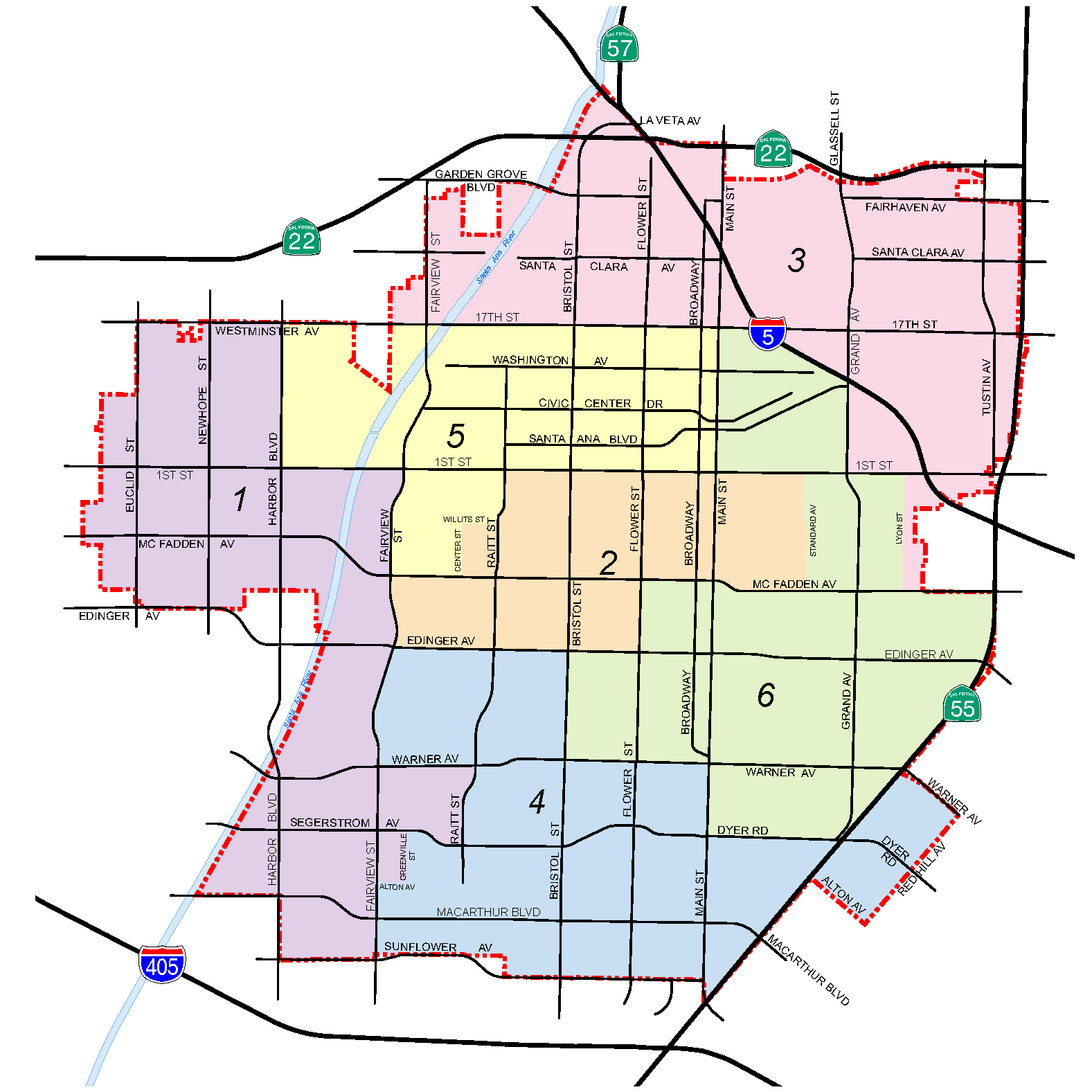 Santa Ana, CA – The once-a-decade responsibility to adjust the City of Santa Ana ward boundaries to reflect population changes and communities of interest has been finalized. The City of Santa Ana wants to thank everyone who participated in the redistricting process.
On April 5, 2022, the Santa Ana City Council unanimously adopted the final map by Resolution No. 2022-022, which went into effect immediately. On April 19, 2022, the City Council unanimously adopted Ordinance No. NS-3018 establishing new boundary lines. By law, the City Council had to submit the new map to the Orange County Registrar of Voters prior to April 15 to ensure the November 8, 2022, general election reflects the new boundaries. The new ward boundaries for wards 2, 4, and 6 will be used for the November 8, 2022, election.
Enter your address on the map of new boundaries to locate the ward you reside in at www.santa-ana.org/elections.