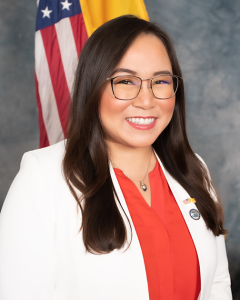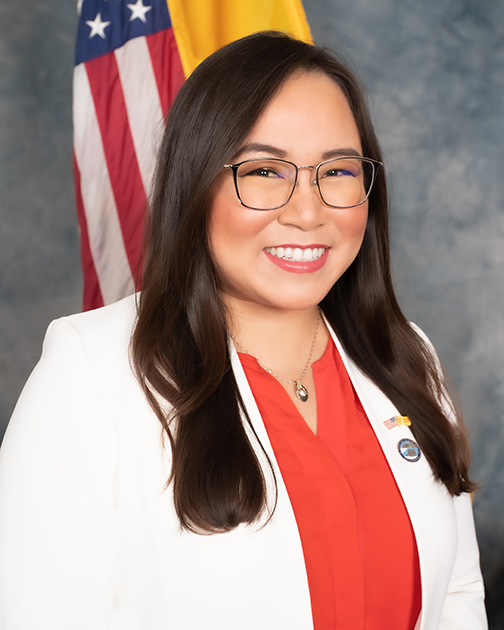 Councilmember Thai Viet Phan is proud to be the first Vietnamese American and first Asian woman to serve as a Santa Ana Councilmember. She was born near a refugee camp in Thailand after her parents fled the devastation of the Vietnam War. They settled in Santa Ana in 1989 after months of living in camps in Thailand and the Philippines. Tragically, her father succumbed to brain cancer soon after arriving in the States. Councilmember Phan's mother worked as a babysitter watching neighborhood kids, and they lived in garages and make-shift bedrooms with other families to make ends meet. Like many first-generation immigrant families fleeing conflict and oppression, they were no strangers to poverty.
Despite the struggle of growing up with few resources and reliant on the social safety net, Councilmember Phan excelled in the classroom. She attended local public schools—all in the Garden Grove Unified School District, including Morningside, Hazard, Heritage, Skylark, and Simmons Elementary Schools and was the first in her family to graduate high school (Los Amigos High School—2006). She completed her Bachelor of Arts in Communication Studies at the University of California Los Angeles and later graduated from the University of Southern California with a dual Law/Master of Public Policy degree. Throughout college and graduate school, Councilmember Phan worked multiple part-time jobs to supplement her student loans and afford housing and tuition, including serving burgers as an In-N-Out Burger Associate for six years.
Today, Thai works as a City Attorney and provides legal advice and counsel to cities and other public agencies throughout Southern California. She previously served as a member of the Santa Ana Planning Commission, where she advised the City Council and helped oversee an array of critical issues, including housing, land use, and small business development. Thai currently serves on the Board of Directors of both the Vietnamese American Bar Association of Southern California and the Heritage Museum of Orange County. She also serves on the Leadership, Equity, Advocacy, & Diversity Advisory Board for the Rancho Santiago Community College District.
Because of her personal experiences, the everyday challenges facing her community, and her expertise in local government, Councilmember Phan has been a vocal advocate for the underrepresented and immigrant communities in Santa Ana. She is dedicated to helping residents find their voice in local government and making Santa Ana a safer, healthier, and more prosperous community for all.
Councilmember Phan is married to her law school sweetheart, Paurav, a former Captain in the US Air Force JAG Corps. They have an adopted shelter cat named Clawdia Jean "CJ" Cregg who rules the roost. They returned to Councilmember Phan's beloved hometown after graduation and are proud first-time homeowners in the Village Walk neighborhood in southwest Santa Ana.
Ward map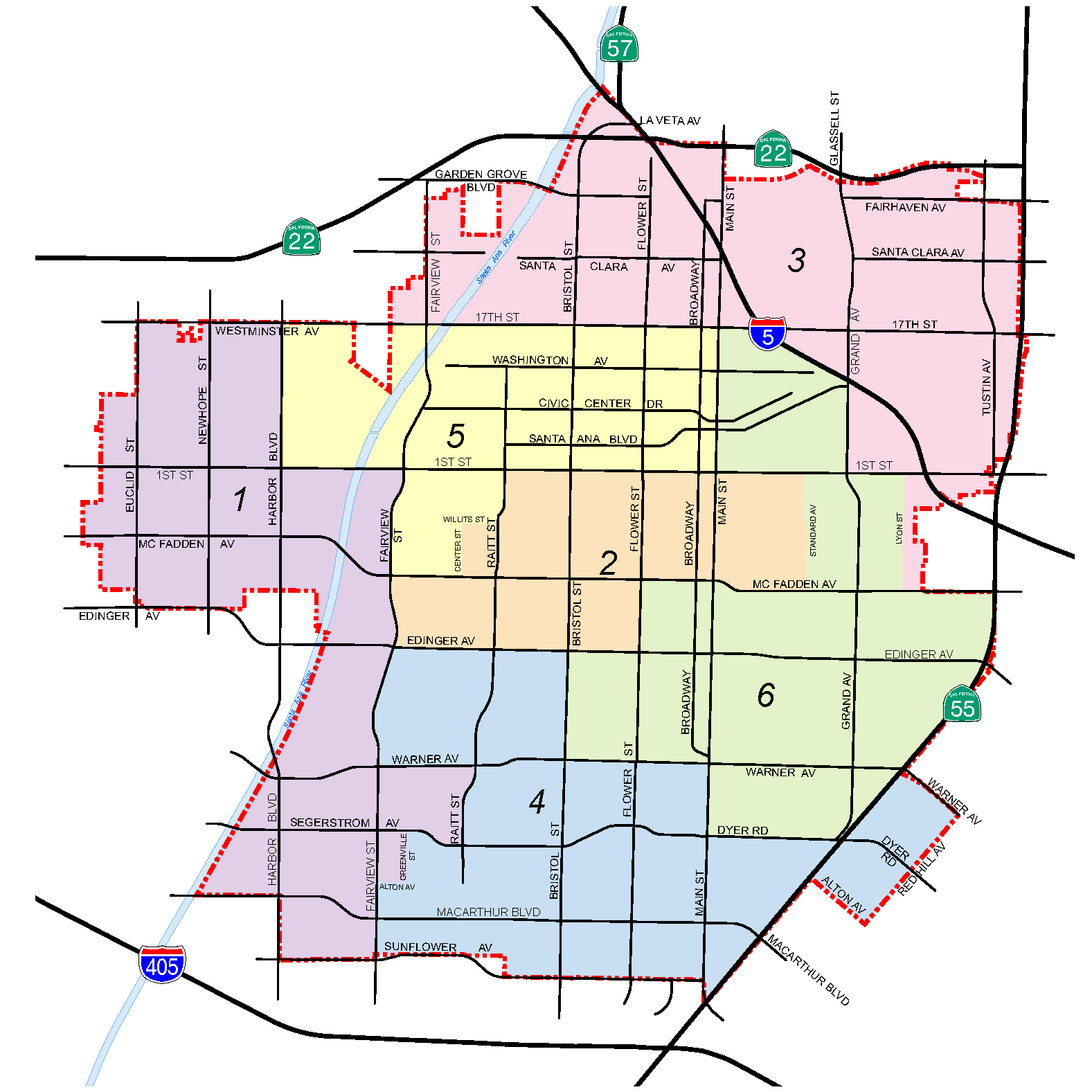 Ward 1 is roughly located on the westernmost and southern portions of the City. Ward 3 is bound by Westminster Avenue in the north, Sunflower Avenue in the south, Sail Street in the west, and Raitt Street in the east. Use this tool to find out which ward you live in.