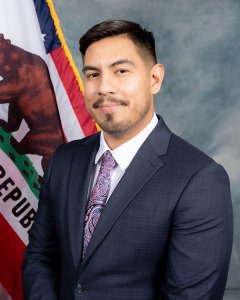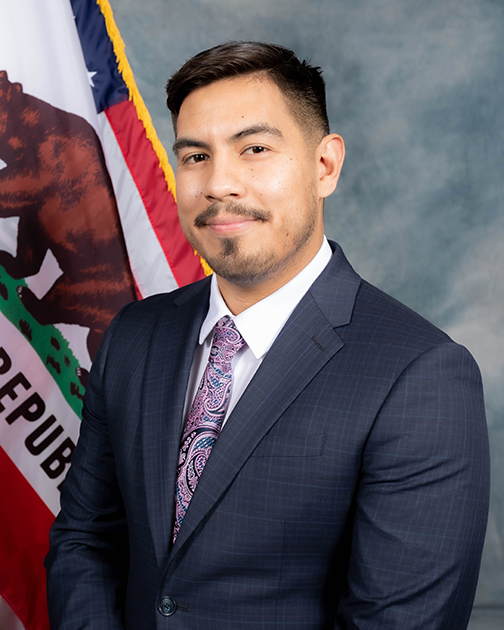 Councilmember Johnathan Ryan Hernandez was born and raised in Santa Ana and is a lifetime resident of the Artesia Pilar neighborhood. He is proud of his family's deep roots in Santa Ana and is honored to raise his daughter in the very community his family has called home for five generations and counting. Councilmember Hernandez is a product of Santa Ana Unified School District (SAUSD) education system and attended Fremont Elementary, Spurgeon Intermediate, and Santa Ana High School. He was raised by the combined effort of a hard-working single mother and his grandparents.
Councilmember Hernandez's grandfather, Enrique was a member of the Laborers International Union, Local 652 and was an upstanding member for over 43 years. His grandparents, Enrique and Indelisa, migrated to Santa Ana from Guadalajara, Mexico in the late 1950s.
Councilmember Hernandez grew up in Artesia Pilar amidst a challenging decade for the neighborhood in the 1990s. Born in the summer of '92, he lived houses away from El Salvador Park and was a witness to numerous tragedies. Like many multi-generational Chicano families, he saw his family members and friends fall through the cracks and end up in the prison system. As a result of his upbringing by the age of 14 Councilmember Hernandez began to organize political events with youth in his community. By the time he was 23, he began working with youth in the community, offering boxing, music, and art programs to at-promise youth. In 2015, Councilmember Hernandez was part of The Mixed Martial Arts Association (MMAFA), a collective of Mixed Martial Arts (MMA) athletes that worked to introduce legislation that would extend protections from the sport of boxing to the sport of MMA. In May 2015, a bill was introduced to Congress by Markwayne Mullin, a politician and former mixed martial artist, to extend the Ali Act to MMA.
Councilmember Hernandez now works as a Community Health Worker and Youth Partner for a mental health program where he works with children within the foster care system. Before working with children, he worked in the field of Re-Entry and Gang Prevention, where he served youth ages 13-24 all throughout Orange County and in the City of Watts. Councilmember Hernandez believes that people deserve a second chance and takes pride in helping others re-write their story.
Councilmember Hernandez understands that Santa Ana is a diverse community with rich cultural history. He has worked on bringing people together, and honoring cultural celebrations. Most notably, he has made great efforts in bringing the Black and Brown communities together to have a unified message of peace and hope. He has been a voice for youth and for the formerly incarcerated and believes that we as a city should have more infrastructure to keep children away from the prison system.
Councilmember Hernandez advocates for citywide Wi-Fi because he understands that Wi-Fi access is a barrier for most families. He will advocate for community lands to stay in community hands. He will also advocate for a more family-friendly Downtown Santa Ana and will be data-driven and responsive to the housing crisis. Councilmember Hernandez is passionate about investing in our youth, Early Childhood Education programs, sports, and the arts. He himself grew up boxing and training for MMA, and has over 10 years of training under his belt. His favorite music genres are hip-hop and jazz, and he plays the guitar, piano, and bass.
Councilmember Hernandez is a single father to his 10-year old daughter, Evoni. Evoni is a talented artist and musician who loves to read and play with her pets. Together, they have two cats named Coco and Theodore. Councilmember Hernandez has two additional siblings: an older brother, Michael, and younger sister, Sophia. In his free time, he likes to spend quality time with his daughter and his siblings.
Ward map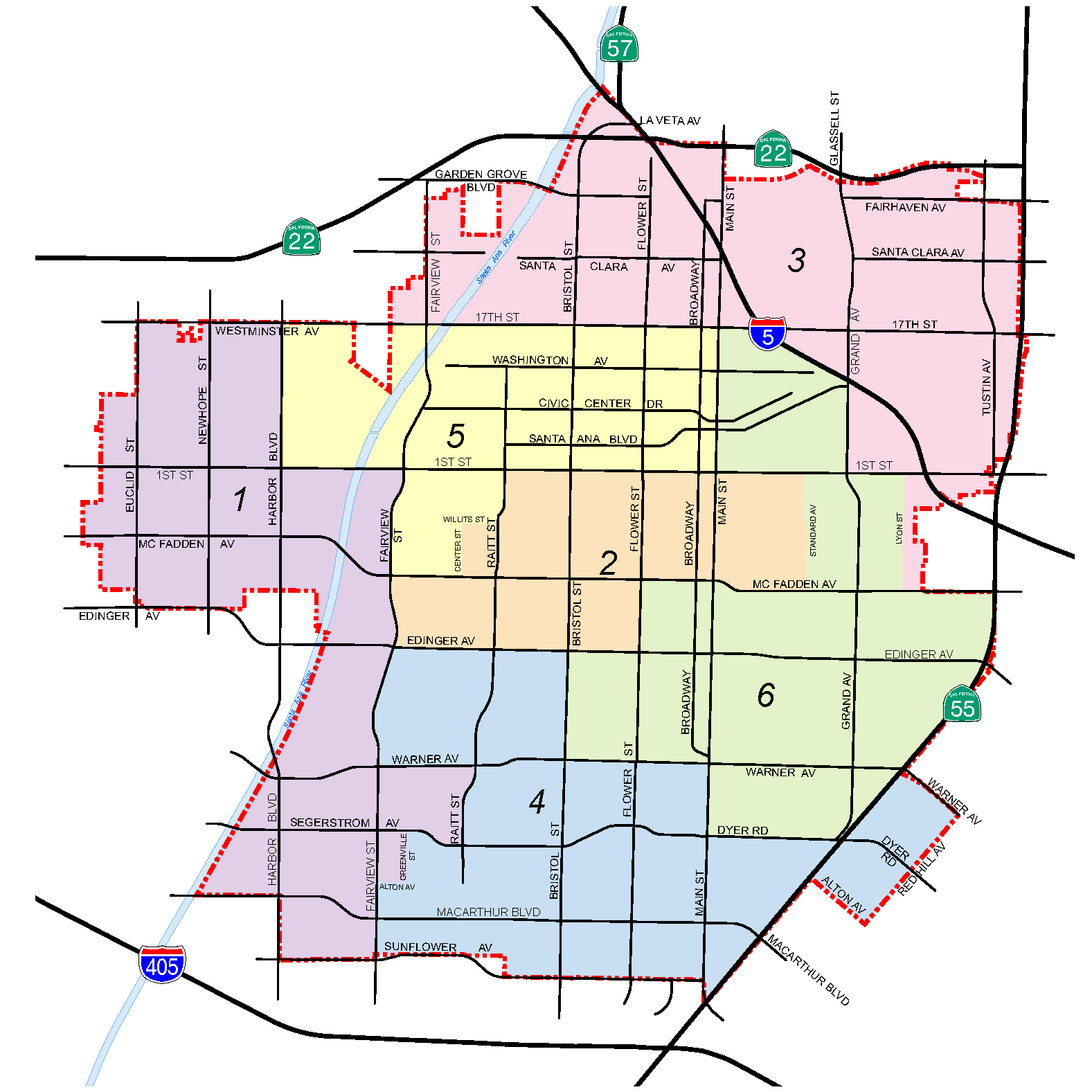 Ward 5 encompasses the central part of the city. Ward 5 is bound by 17th Street in the north, McFadden Avenue in the south, Harbor Boulevard in the west, and Main Street in the east. Use this tool to find out which ward you live in.