In this edition of the City Manager's newsletter, learn about Santa Ana's amazing economic progress, take our parking survey, find new fitness opportunities, and get more great local news and events!
Spotlight photo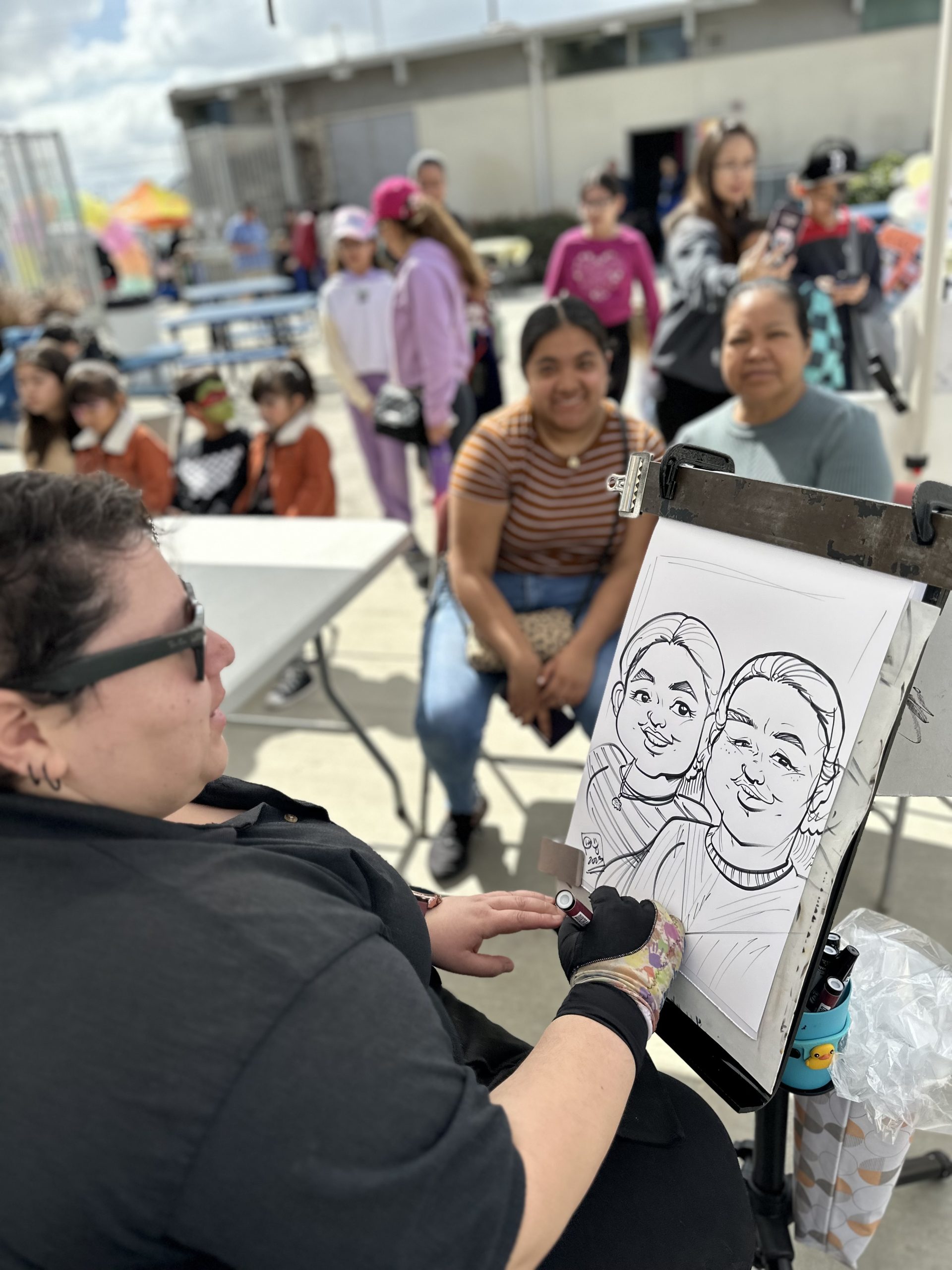 Spring Fest has sprung!
Photo Credit: Cori L.
To submit your own original photo of Santa Ana to be featured in the next newsletter, complete this form.
---
City Manager's highlights
Santa Ana is GROWing strong
The Santa Ana economy is thriving, retail sales have surpassed pre-pandemic levels, tourism is growing, and development is booming. This was the message at this week's Santa Ana GROW Conference 2023, hosted by the Santa Ana Chamber of Commerce and our Economic Development Division.
I shared the latest on the City's infrastructure investments and new residential, retail, office and manufacturing construction projects coming to Santa Ana. Dr. Wallace Walrod of the Orange County Business Council presented us with fantastic news on Santa Ana's economic forecast, highlighting the success of our business programs, tourism trends and industries. Travel Santa Ana unveiled their new website and branding, partnerships with hotels and restaurants and future collaborations to increase tourism and bring in visitors.
Watch the brief highlights video and a video from the Chamber of Commerce about three new developments in the works. And check out the new Travel Santa Ana website below!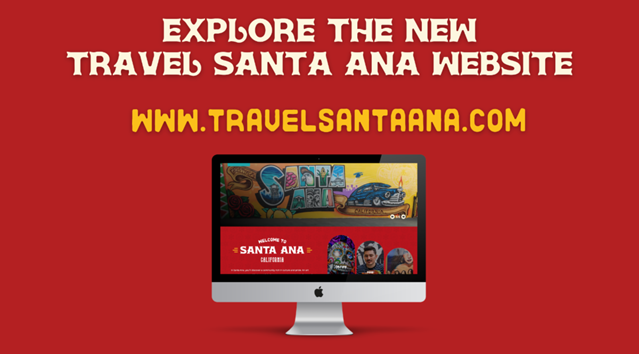 ---
News
Parking problems? Take our residential parking survey!

The City of Santa Ana's Residential Permit Parking Program will be revamping to better meet the needs of our Santa Ana community. We are currently conducting a residential parking survey to gather your thoughts and feedback on the program. This survey, which solicits your input, comments, and suggestions, will help us develop the new Residential Permit Parking Program for years to come.
Our goal is to provide balanced parking to improve the quality of life for residents, visitors, commuters and businesses. Please make your voice heard and take the survey by visiting https://www.santa-ana.org/my-residential-parking-santa-ana or calling 714-647-5623.
---
Get moving with Santa Ana Stadium fitness program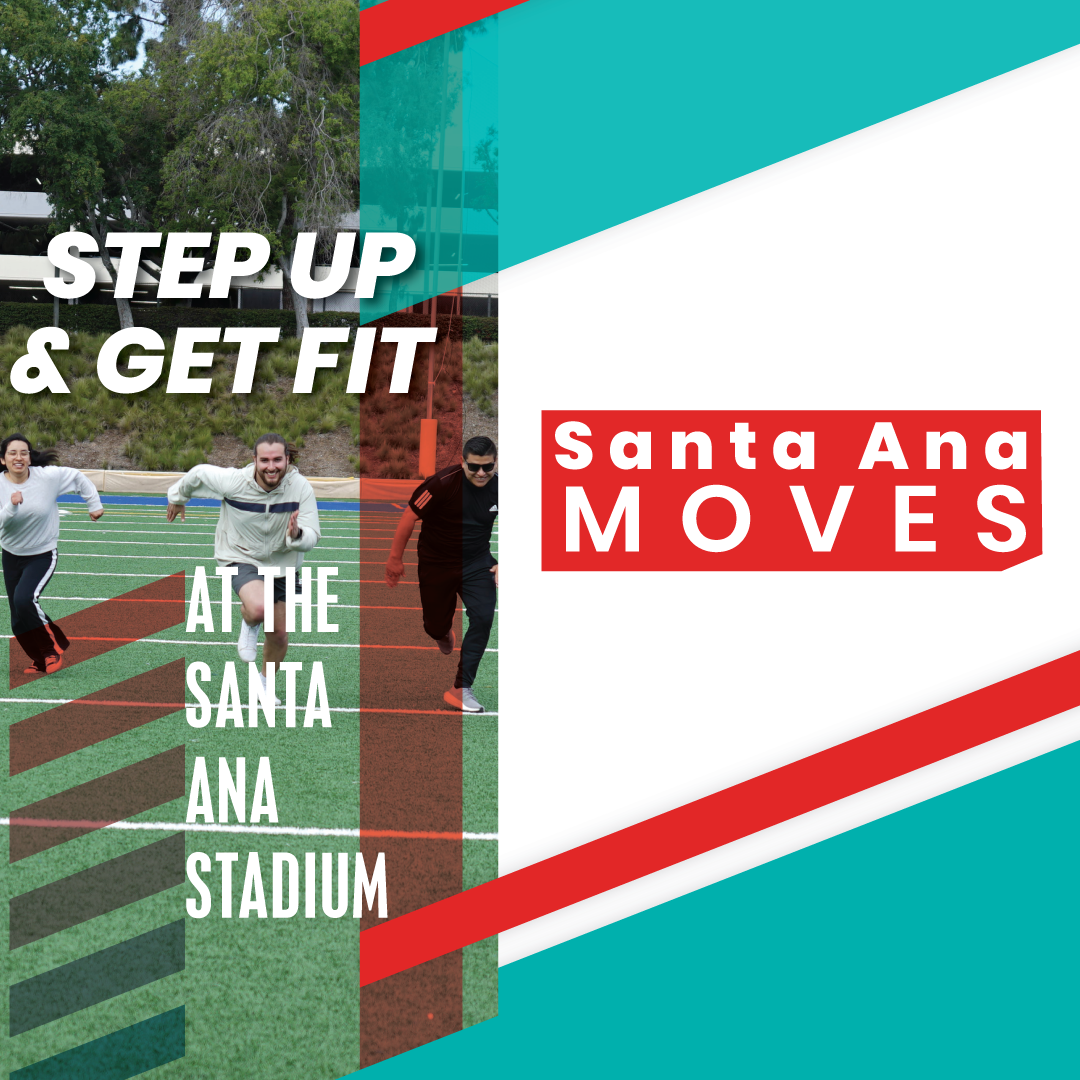 Parks and Recreation is launching a new fitness program on April 1 at Santa Ana Stadium that's open to all residents. Santa Ana MOVES allows participants to have access to Santa Ana Stadium from 11 a.m. to 1:30 p.m. Monday through Friday to play their own pickup games, frisbee and scrimmages, run the stairs, and more!
Participants will have open access to the stairs and field for self-conducted workouts and all forms of physical exercise. The program will be available for just $15 a month, or participants can take advantage of a special annual discount by paying a one-time payment of $120 for the rest of 2023. Registration is available online.
---
Basketball court refurbishing, soccer mini-pitch in the works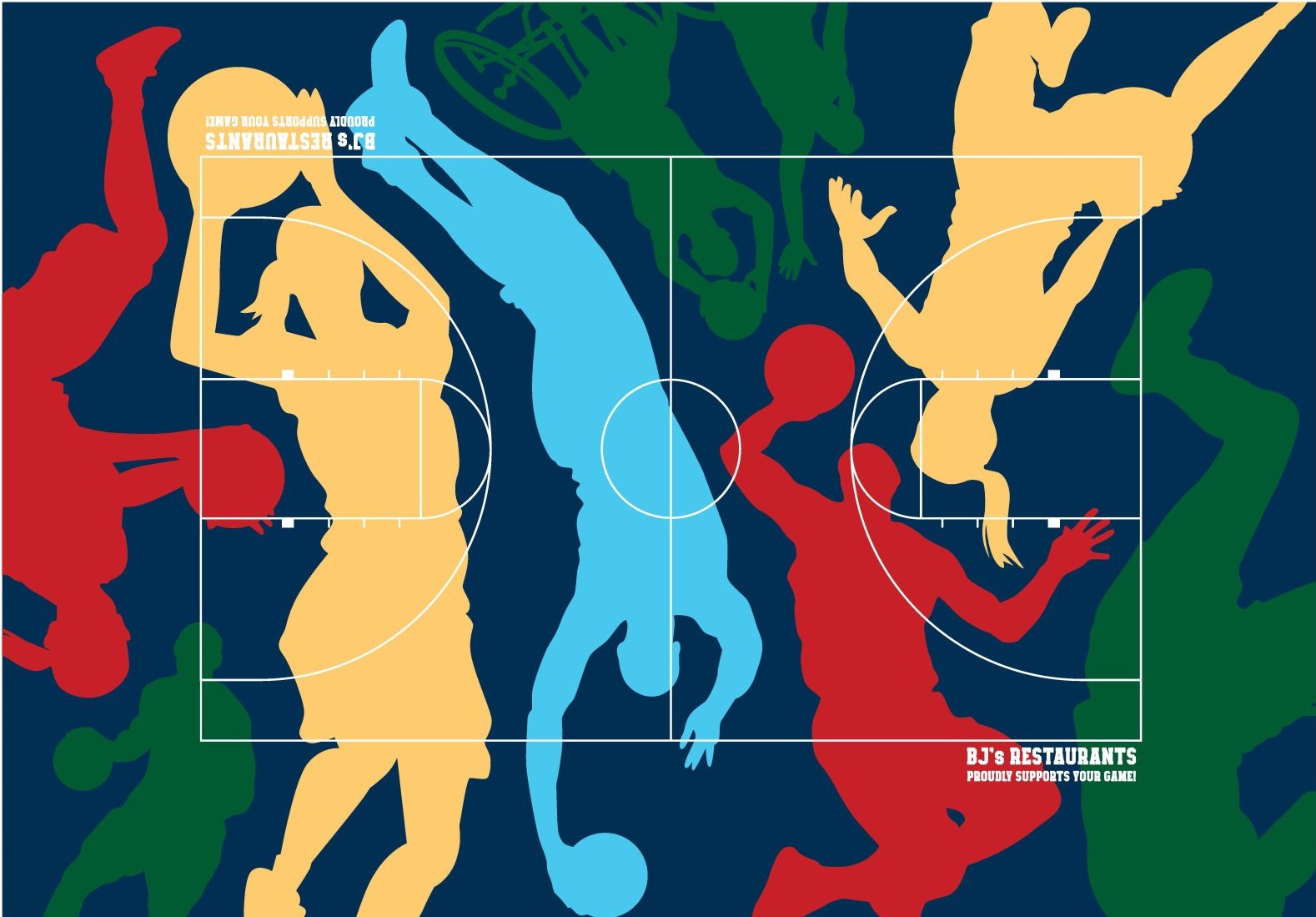 Portola Park's basketball court is closed until next week and Cesar Chavez Campesino Park will have partial closures until April 19 as we complete two exciting new improvement projects.
In collaboration with Lay's RePlay, we are bringing a new sustainable, artificial turf field to Chavez Park. Lay's RePlay is an innovative global initiative partnering with the Union of European Football Association (UEFA) Foundation for Children and Common Goal transforming chip packets into sustainable football (soccer) pitches. This mini-pitch marks the first of its kind in North America, and it's right here in Santa Ana.
At Portola Park, we are partnering with BJ's Restaurant & Brewhouse and Project Backboard on a fully refurbished basketball court that will be decorated with a vibrant, large-scale mural. On April 4, we are unveiling this new recreational attraction to the community with free food, a slam dunk exhibition, and other fun activities. Everyone is invited! Scroll down to Events for details.
Lay's RePlay Mini-Pitch Installation
Portola Basketball Court Refurbishment
---
Street closures and permitted events for March 30 to April 9

Here are the locations of upcoming permitted events and road closures so you can plan accordingly. Please drive slowly and safely in construction zones and around crowded events.
Street Closures and Permitted Events
---
Tales of the City
Library offers new TeenTime programs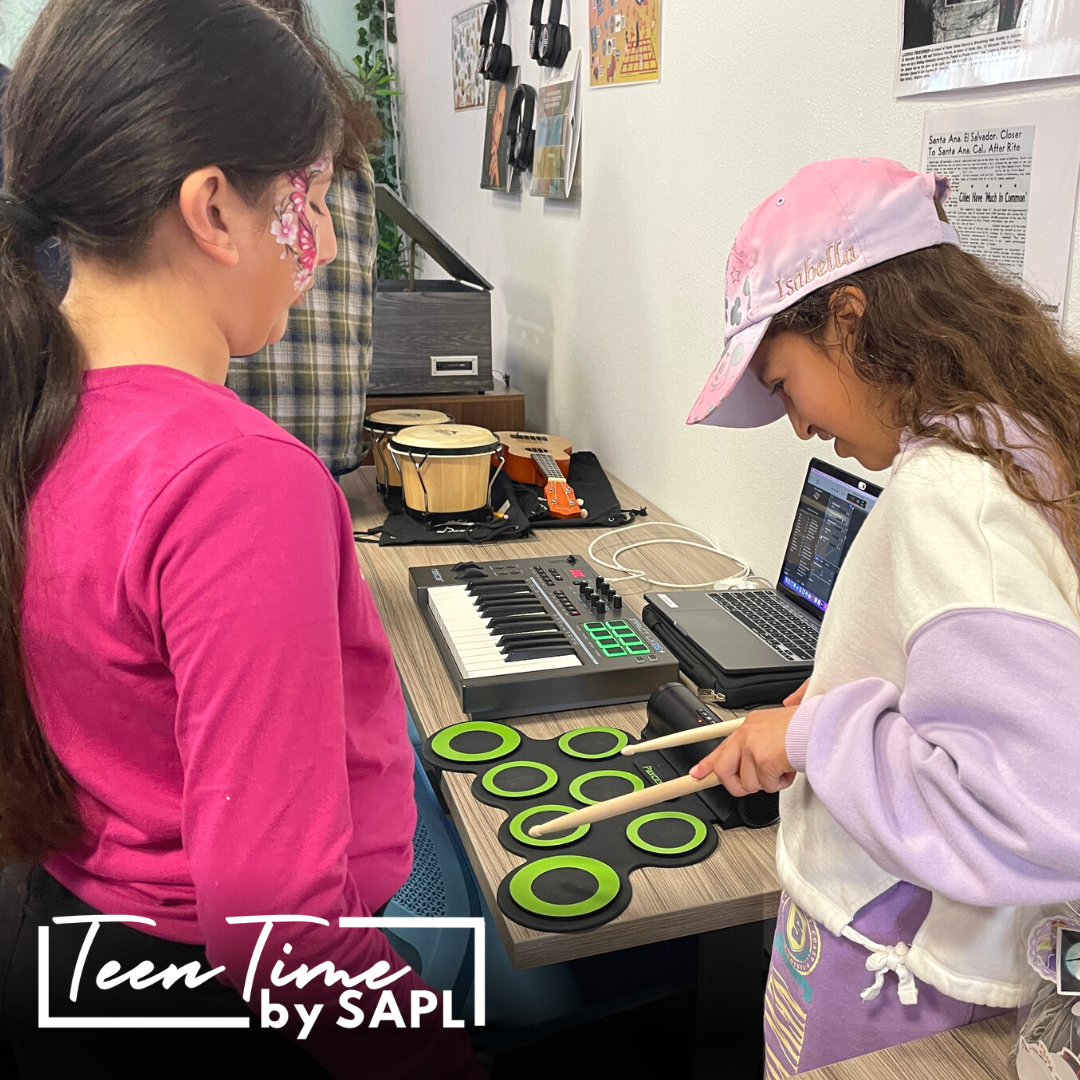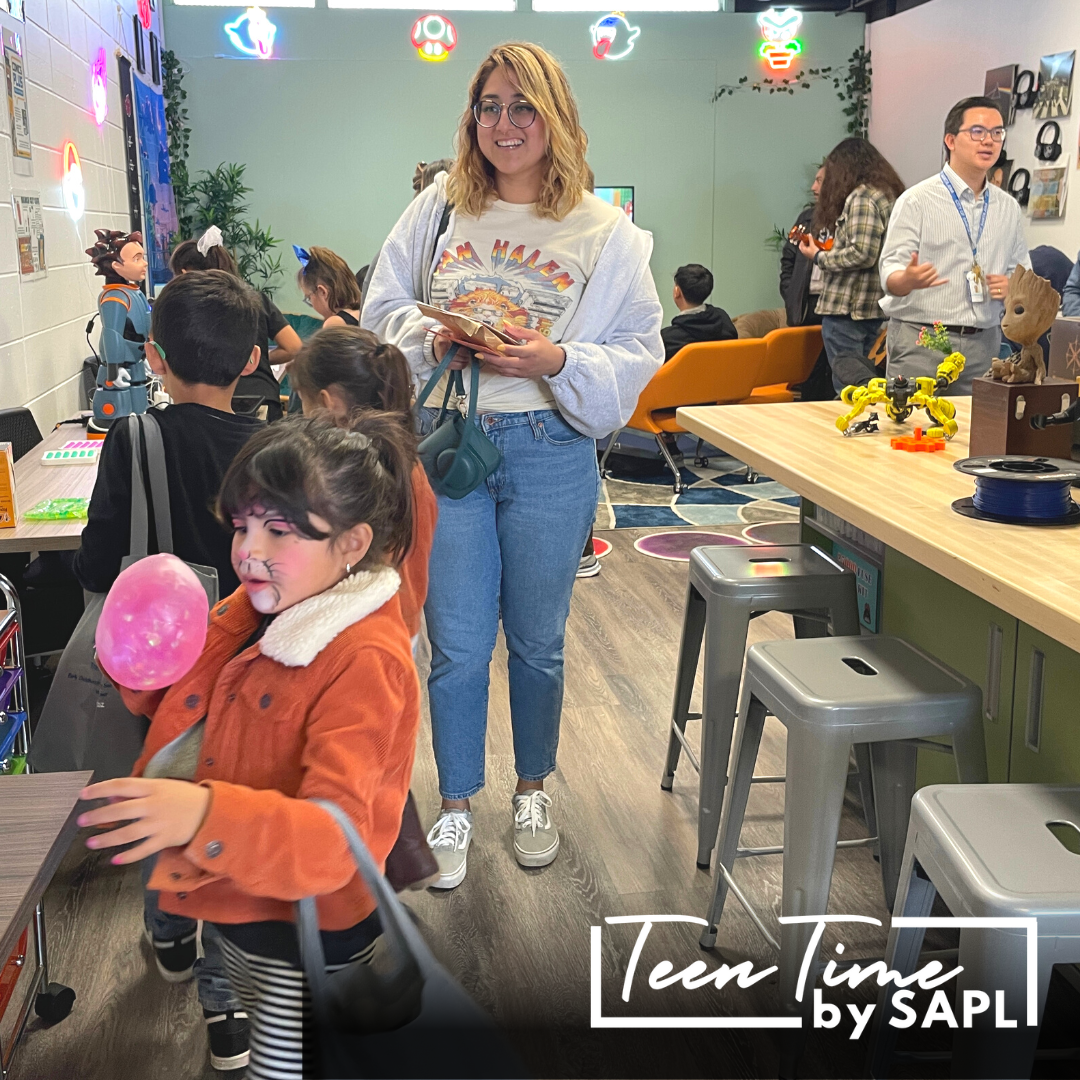 The Santa Ana Public Library recently celebrated the opening of a new TeenTime space at El Salvador Community Center! Thanks to all the attendees who made it to the opening ceremony. Youth are now able to enjoy TeenTime at two separate locations and have access to special programming, workstations with charging ports, Chromebooks and iPads, games, supplies to get creative, and much more!
The focus of TeenTime is on engaging positive youth development and community engagement through learning and personal growth and, of course, fun! Check out TeenTime at the times and locations below.
Garfield Community Center, 501 N. Lacy St.
Monday – Friday
3 – 6 p.m.
El Salvador Community Center, 1825 W. Civic Center Drive
Monday – Friday
2 – 6 p.m.
Visit the Library's webpage to learn more
---
City Council meetings
At their March 21, 2023, regular meeting, the Santa Ana City Council:
Approved FieldTurf USA to provide and install synthetic turf at fields 1 and 3 at the Dan Young Sports Complex at Centennial Park for $2.9 million

Approved funding to complete the Lincoln Avenue Water and Sewer Main Improvements Project

Awarded a $4.6 million construction contract to GMZ Engineering, Inc. for the Downtown Flood Reduction and Stormwater Infiltration Project

Authorized an agreement with Dunbar Architecture to provide architectural design services for the rehabilitation of the historic Cypress Fire Station
City Council meetings are typically held on the first and third Tuesdays of each month, with the closed session beginning at 5 p.m. or earlier. The open meeting session begins at 5:45 p.m. Meetings have both in-person and virtual participation and attendance and are live streamed on the City's YouTube channel and our TV channel, CTV3 (channel 3 on Spectrum.) If you'd like to provide public comments on agenda and non-agenda items, you can email, attend in person, or join the Zoom webinar online or by phone.
---
Events
Autism Awareness Month with AStounD Robo Hangout & Sensory Storytime – April 1, 6, 13 & 15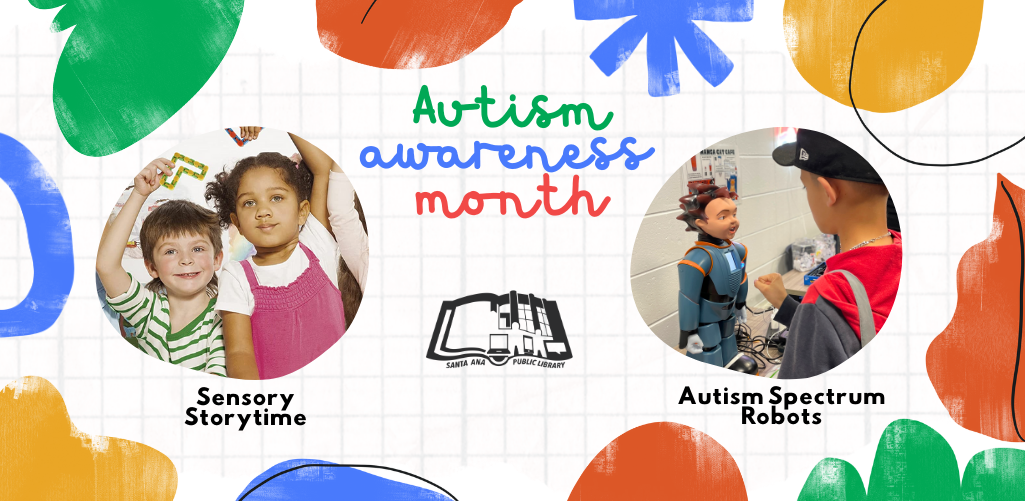 The Santa Ana Public Library honors the contributions of people on the autism spectrum and joins in celebrating diversity with inclusive programming and resources to recognize the needs of people on the autism spectrum and their families with the following events:
AStounD Robo Hangout
Neurodivergent youth: Meet QT, Kebbi, and Milo, our Autism Spectrum Robots! Come learn and practice reading, socialization skills, and life skills. Interact with our cast of robots as well as sensory toys and virtual technology in a group setting.
Main Library, 26 Civic Center Plaza
Saturday, April 1

12-1 p.m.
Saturday, April 15

12-1 p.m.
Sensory Storytime
Join us for a Sensory Storytime, an interactive storytime filled with stories, songs, socialization, and sensory play! Recommended for children ages 3 to 9. Space is limited. Register now!
Main Library, 26 Civic Center Plaza
Thursday, April 6

4 to 4:45 p.m.
Newhope Library, 122 N. Newhope St.
Thursday, April 13

4 to 4:45 p.m.
---
Special Events Training – April 3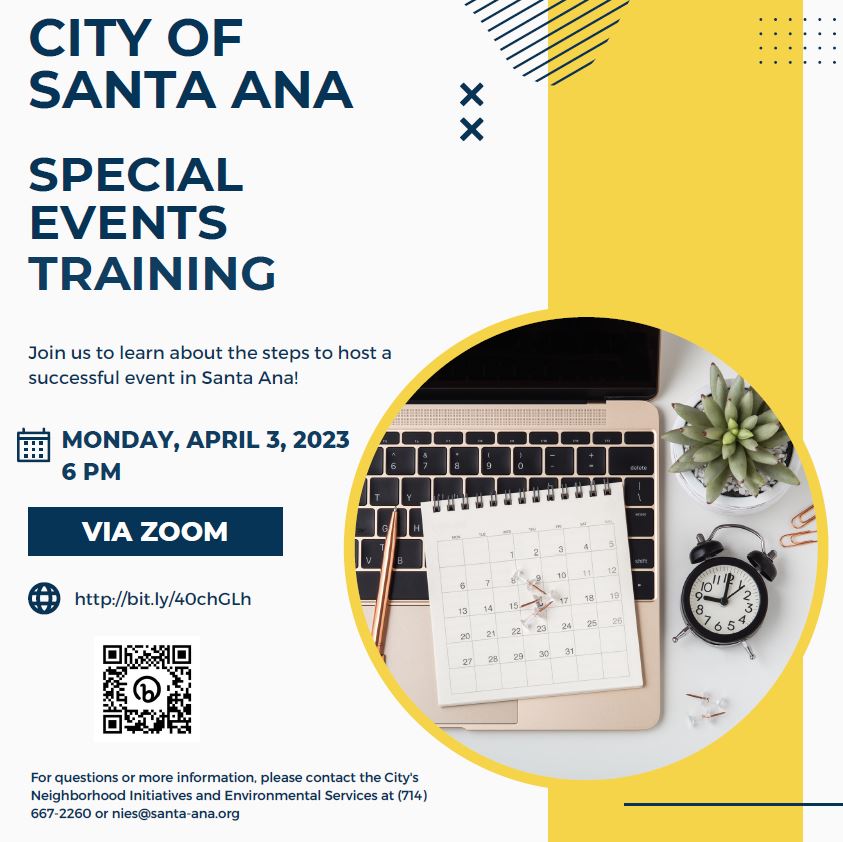 Are you hosting an event soon and don't know where to start? If so, join us to learn about the special events permit process! City staff will review the special events policy, permit types, application process, and more.
For questions and more information, please contact the City's Neighborhood Initiatives and Environmental Services Office at 714-667-2260 or nies@santa-ana.org
Monday, April 3

6 p.m.

Zoom Webinar ID: 845 9905 8388
---
Unveiling of Basketball Court Revitalization – April 4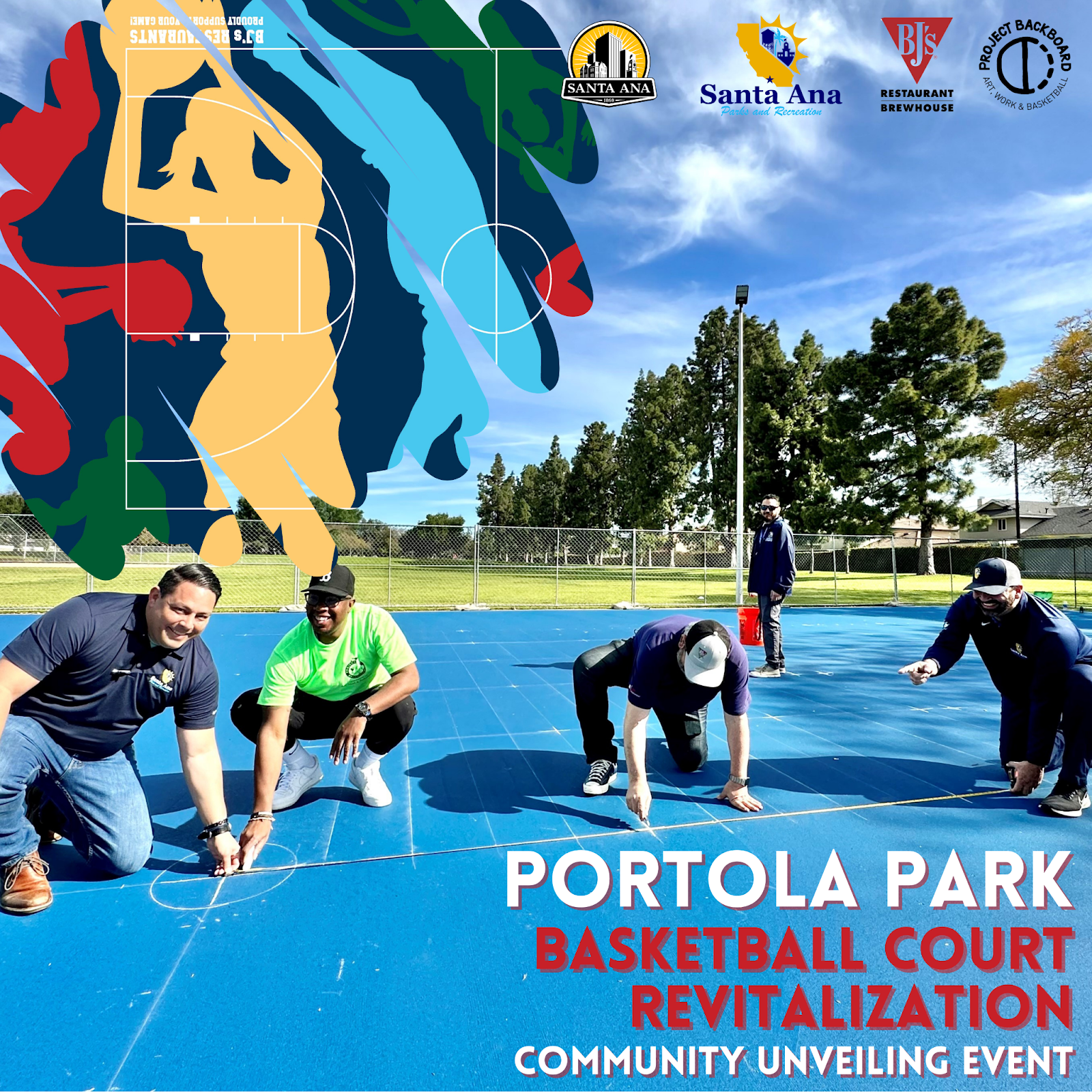 The unveiling of a fully refurbished basketball court, including blacktop, net, backboards and a vibrant mural overlay, at Portola Park will be a showcase of collaboration between the City of Santa Ana, BJ's Restaurant & Brewhouse and Project Backboard! You don't want to miss this event with shooting hoops, delicious refreshments, music, giveaways, all-star game, slam dunk exhibition, and more. BJ's will be handing out free Pizookies!
Tuesday, April 4
2 to 4:30 p.m.
Portola Park, 1700 E. Santa Clara Ave.
Portola Basketball Court Unveiling
---
North Orange County Job Fair – April 6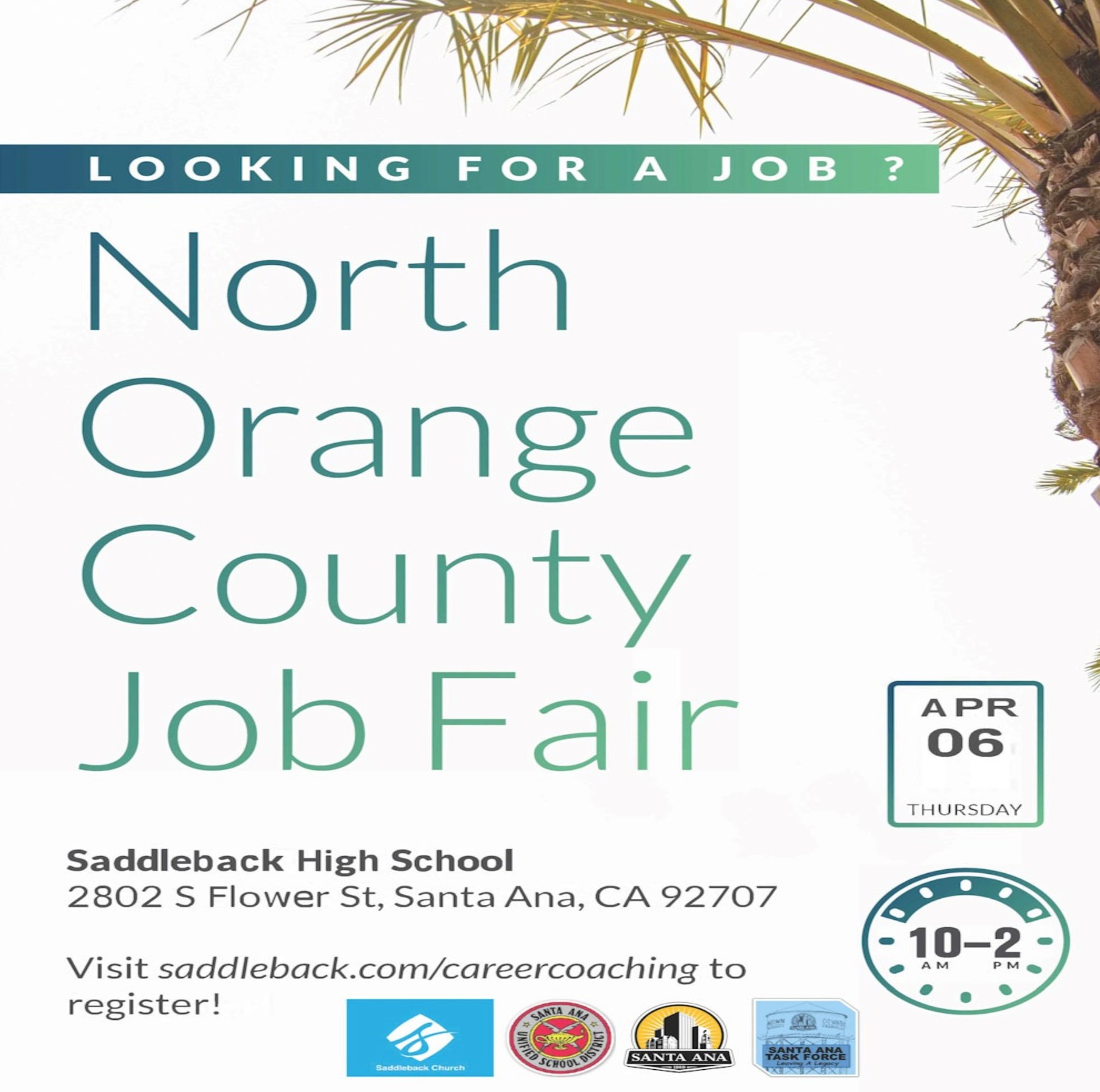 A free in-person Job Fair is being hosted by Saddleback Church and Santa Ana Unified School District (SAUSD), collaborating with the Santa Ana Chamber of Commerce, City of Santa Ana, Santa Ana Workforce Development and Santa Ana Task Force. Employer Registration is now open! Space is limited, so register ASAP via the link below.
Thursday, April 6
10 a.m. to 2 p.m.
Saddleback High School, 2802 S. Flower St.
Job Fair employer registration
---
EGG-cellent Adventure – April 8

Join us for the "Egg-cellent Adventure" egg hunt. This free community event will include egg hunts, entertainment, pancake breakfast, pony rides, petting zoo, game booths, inflatables, and much more! Details at the link below.
Saturday, April 8

9 a.m. – 1 p.m.

Centennial Park, 3000 W. Edinger Ave.
---
Santa Ana Zoo Free Resident Day – April 16

Santa Ana residents receive free admission to the Zoo on the third Sunday of every month. Proof of residency (such as ID or a utility bill) is required.
Sunday, April 16

10 a.m. – 5 p.m. (last admission is at 4 p.m.)

Santa Ana Zoo, 1801 E. Chestnut Ave.
---
Santa Ana Fun Run – April 21-22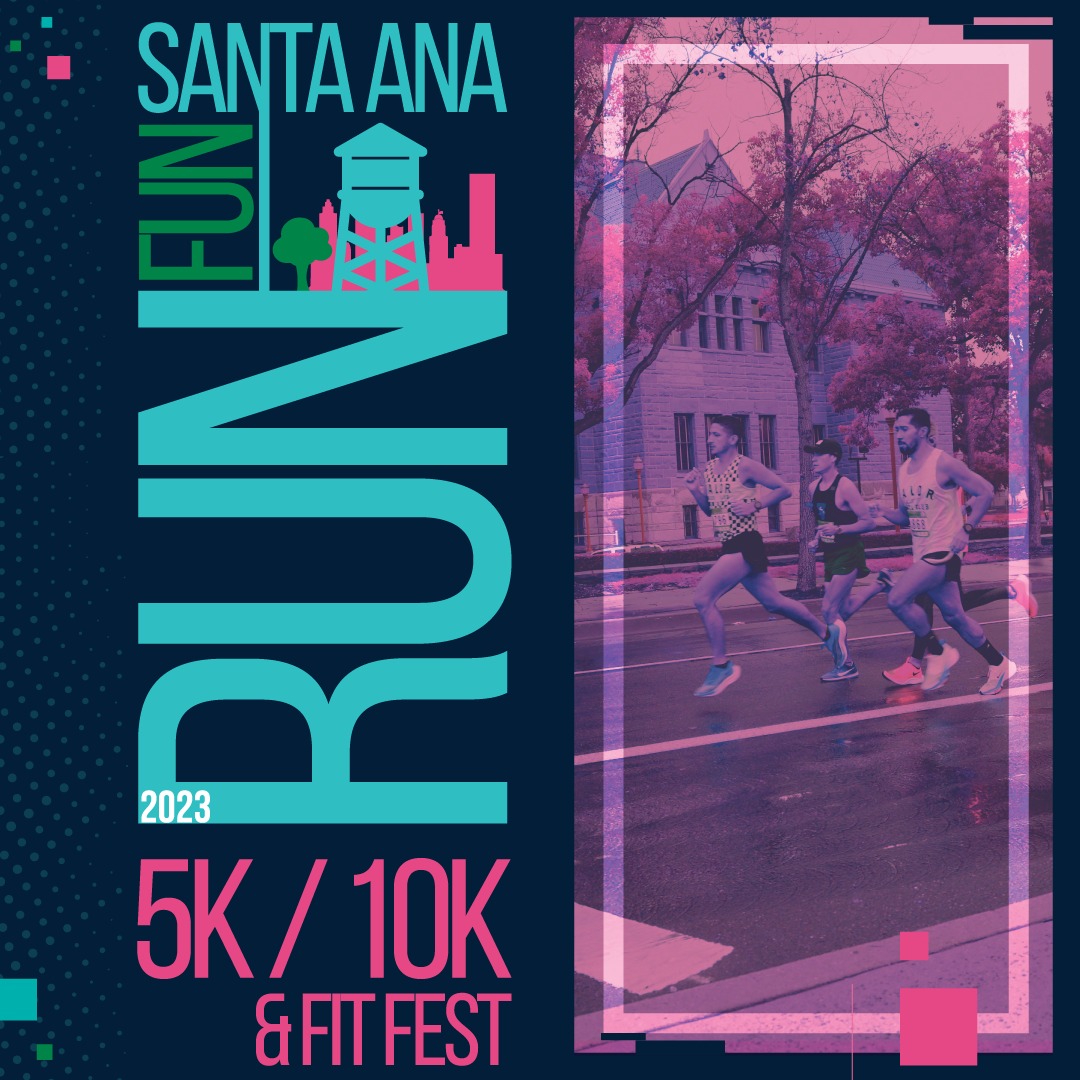 The Santa Ana Fun Run & Fit Fest is an expansion of our traditional 5K. It includes the Kids Dash and Fun Run bib pickup on Friday, April 21, and the 5K/10K race and Fit Fest on April 22. The event is free, but registration is required.
Kids Dash and bib pick-up
Friday, April 21

5-8 p.m.

Santa Ana Stadium, 602 N. Flower St.
5k/10k Fun Run & Fit Fest
Saturday, April 22

8 a.m. to 1 p.m.

Santa Ana Stadium, 602 N. Flower St.
---
Resources
Who do I call at City Hall?
Important phone numbers:
City Hall main line: (714) 647-5400
Code Enforcement: (714) 667-2780
Graffiti Hotline: (877) 786-7824
Emergency Water Services: (714) 953-8026
Public Works dispatch (street sweeping, trees): (714) 647-3380
Find more phone numbers for all City services.
---
Utility services
---
Starting a small business?
---
Food assistance: 
---