Portola Park basketball court revitalization unveiling event
2:00pm - 4:30pm
Portola Park
1700 E Santa Clara, Santa Ana, CA 92705
---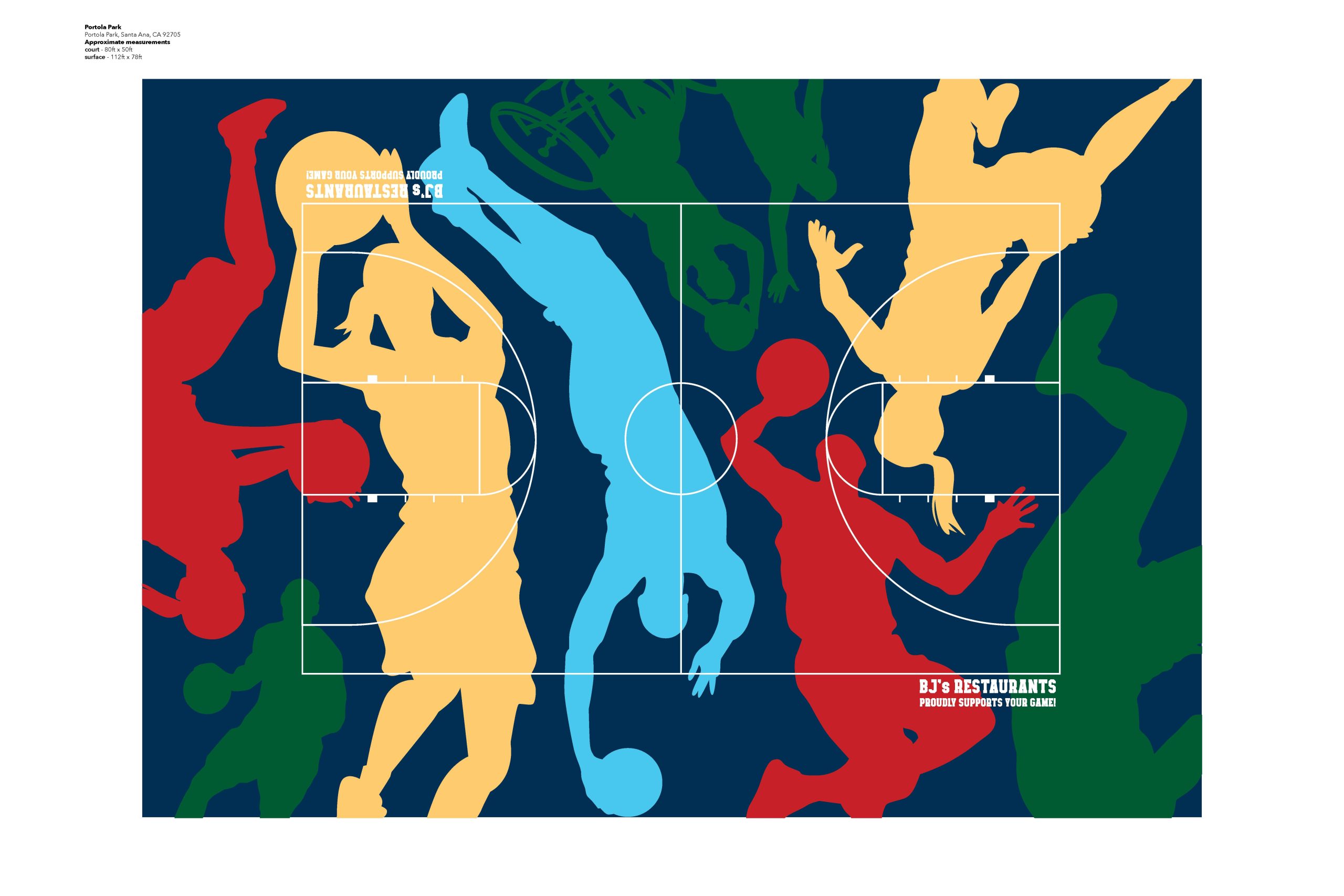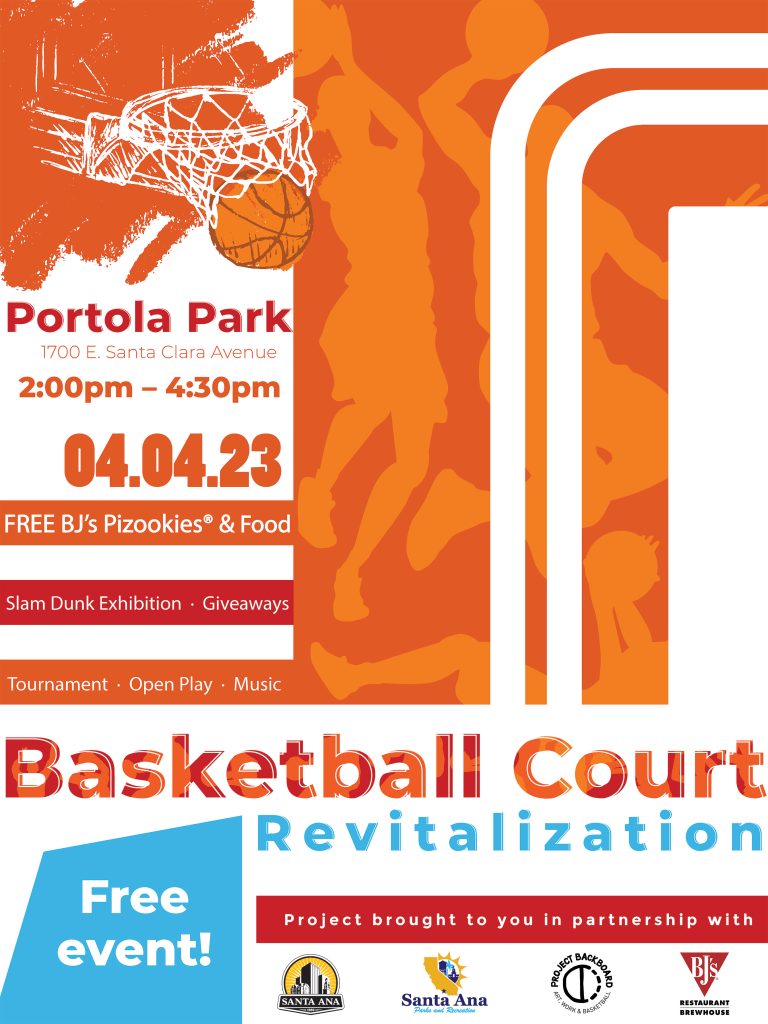 *Click image to view event flyer in english, spanish, and vietnamese.
City of Santa Ana teams up with BJ's Restaurant & Brewhouse® and Project Backboard to refurbish community basketball court
The Santa Ana community is invited to celebrate the unveiling of a fully refurbished basketball court at Portola Park on Tuesday, April 4, 2023 from 2:00 – 4:30 p.m. BJ's is hosting a can't-miss afternoon of shooting hoops, delicious refreshments, music, giveaways, all-star game, slam dunk exhibition, and more. Free Pizookies® will be available for community members in attendance.
Inspired by the excitement of March Madness, the basketball court will be refurbished with new blacktop, nets, backboards, and a vibrant mural overlay. Come celebrate as we unveil the final product completed by Project Backboard.