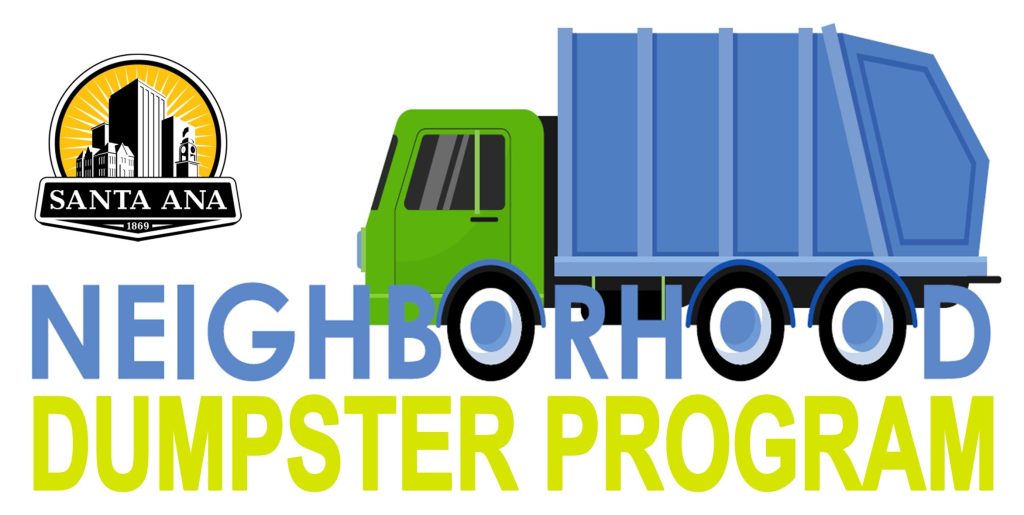 About
Each fiscal year (July 1-June 30), Santa Ana's neighborhood associations are provided a supply of five large 40-yard roll-off containers, free of charge by Republic Services starting in mid-September 2022. The containers are scheduled through the City Neighborhood Initiatives office and delivered on Saturday mornings to encourage residents to dispose of large items and coordinate neighborhood clean-up events.
Requirements
Submit request a minimum of three weeks in advance
Only authorized neighborhood representatives may request containers through this program
Request a 40-yard roll-off container
Complete the web form to request a 40-yard roll-off container for your neighborhood.
Additional Programs
Curbside Customers
For residents of single-family homes and duplexes, FREE large item pick-ups for curbside customers are available twice per year.  Residents can contact Republic Services at (877) 328-2074 to arrange for this free large item pick-up service.
Community Clean-Ups
Interested in planning a community clean-up? Visit the Community clean-up page for more information on planning a successful community clean-up event.