In this edition of COSAS, read about the City's approved budget, learn how we're using $47 million in grants for safe school routes and a bikeway, help us name our new parks, participate in the Fiestas Patrias Parade, and find more Santa Ana news and fun events.
Spotlight Photo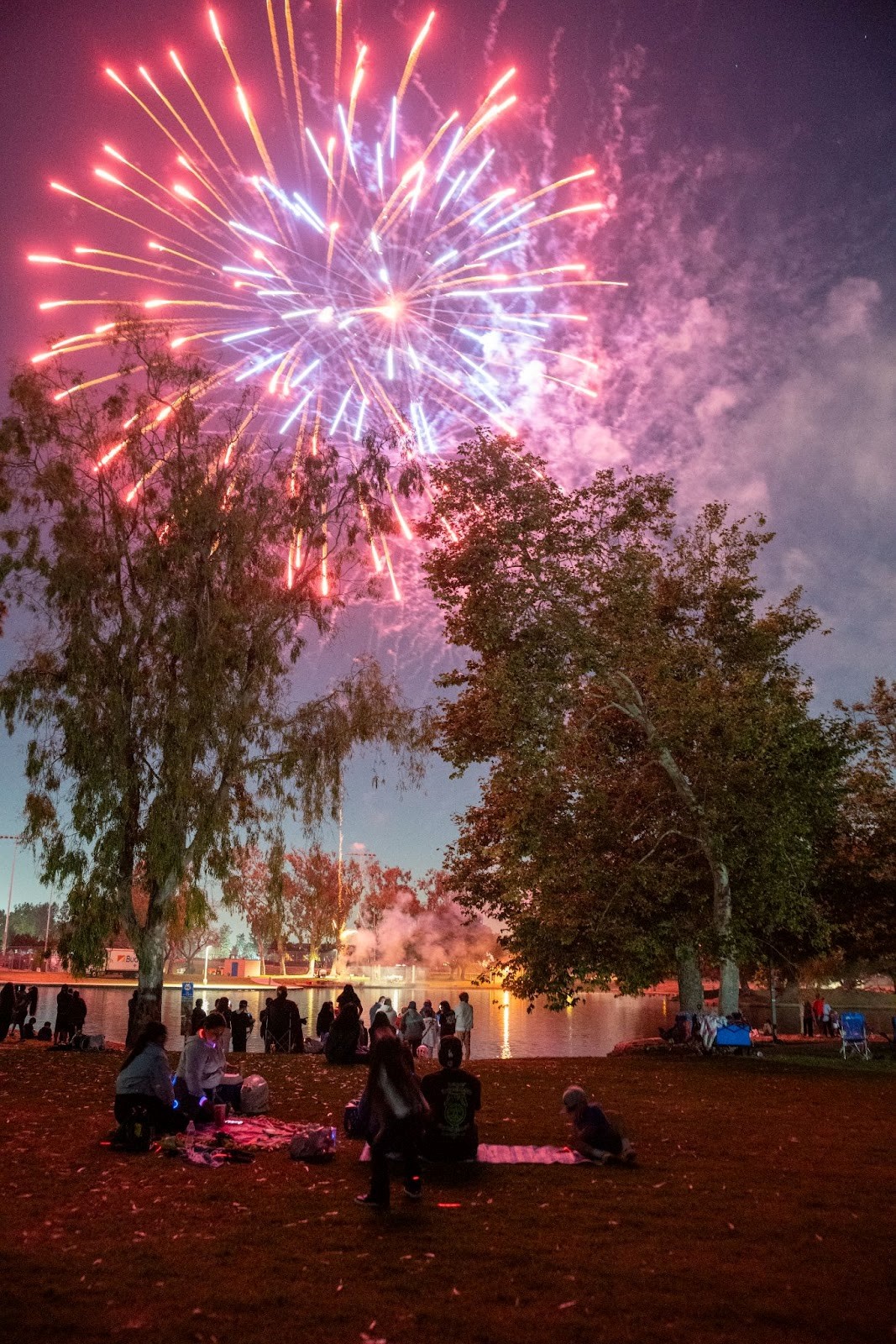 Fourth of July magic at Centennial Park
Photo Credit: Hiram U.
To submit your own original photo of Santa Ana to be featured in the next newsletter, complete this form.
---
City Manager's Highlights
Santa Ana in the national spotlight
I'm proud that both our library and our parks programs have been in the national news in recent weeks. On June 24, the CBS Weekend News shared the amazing story of Santa Ana Public Library's innovative robotics program that helps children who are on the spectrum. Then last week, the New York Times highlighted Parks and Recreation's partnership with the Red Cross that provides scholarships for swimming lessons in our local pools.
Watch the CBS Weekend News report:
Read the New York Times article
---
City budget approved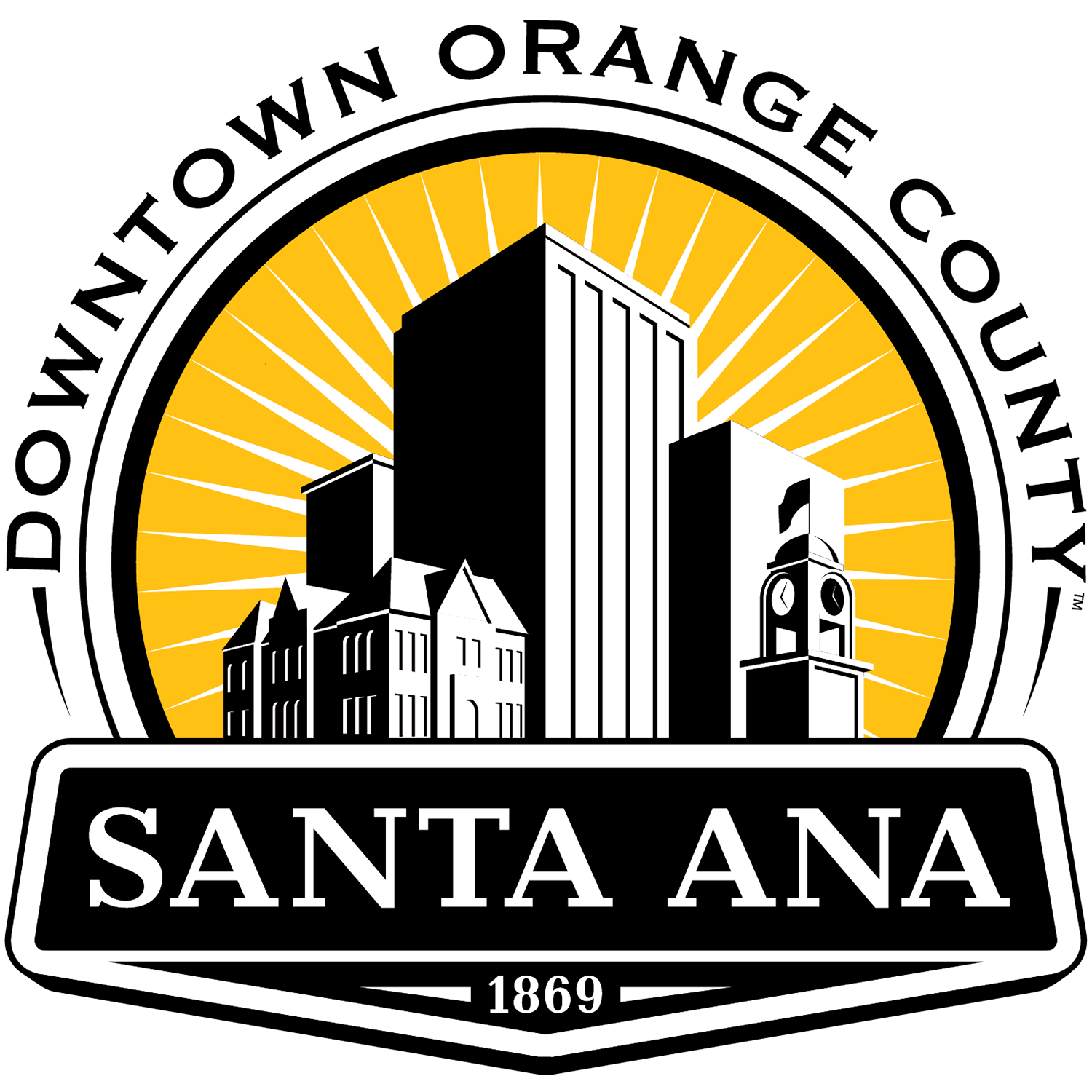 On July 1, we entered the new fiscal year with a balanced budget that focuses on the top priorities shared by residents during months of community outreach and input: public safety, homelessness, parks and infrastructure. The Santa Ana City Council approved the $764 million budget for the 2023-2024 fiscal year on time last month, expanding funding for these top priorities, funding core services, and maintaining a rainy-day reserve fund of $72 million. Read more about the projects and programs coming this year at the link below.
---
News
City receives record $47 million in Active Transportation Project grants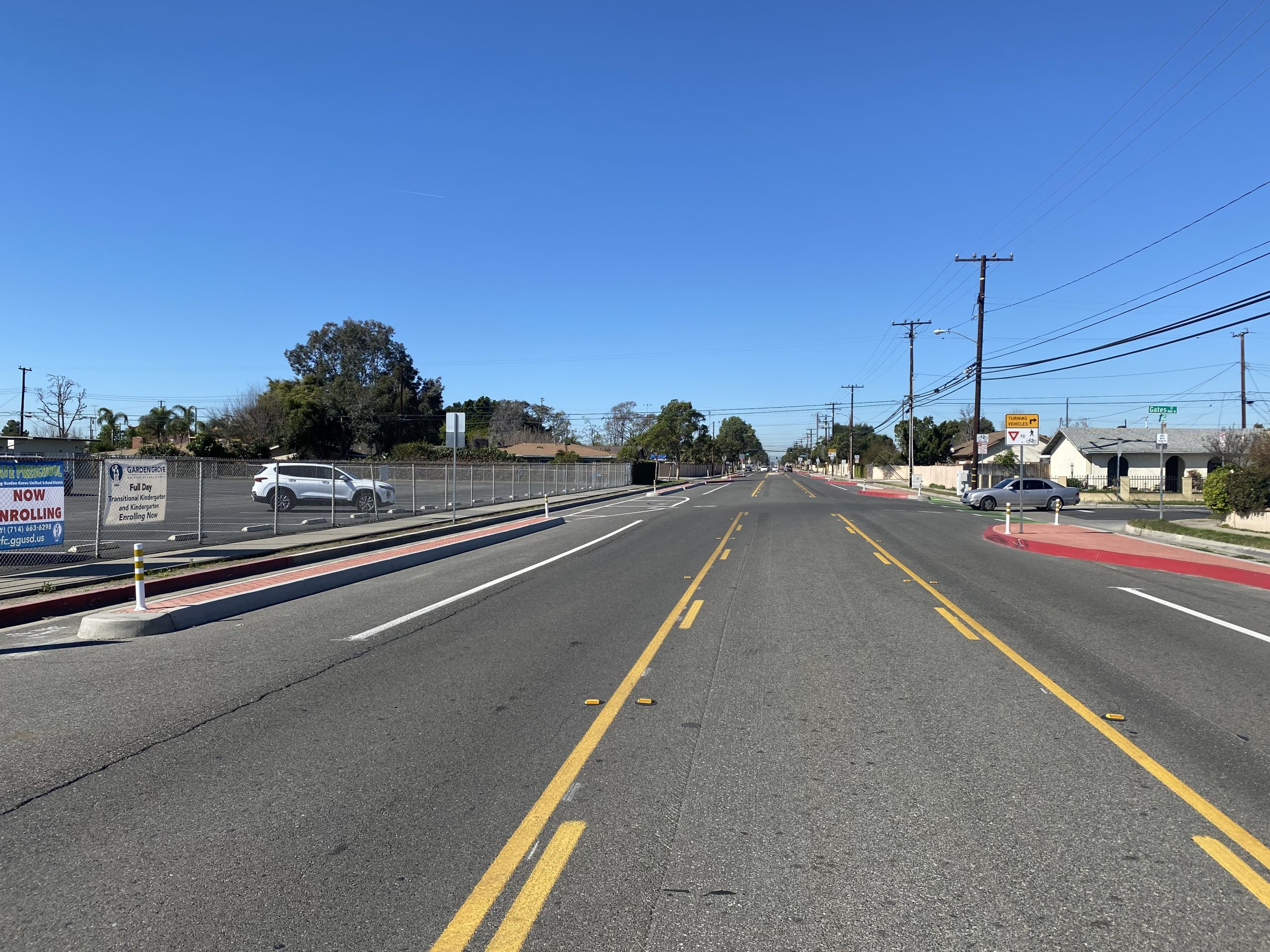 The California Transportation Commission awarded six Active Transportation Project grants to the City of Santa Ana totaling $47,625,000 – a record amount for us! The grants consist of five Safe Routes to School projects and the Memory Lane Bikeway Improvement Project.
The Safe Routes to School projects will provide pedestrian safety improvements for 13 schools and include wheelchairs, sidewalks, street lights, speed feedback signs, high visibility marked crosswalks, flashing beacons, traffic signals, and narrowing pedestrian crossings. The Memory Lane Bikeway Improvement Project, from the Santa Ana River to Flower Street, will provide a protected bikeway, bike detection, roadway narrowing, median islands, and raised crosswalks. All of these projects will provide needed pedestrian and bicycle safety improvements for Santa Ana residents.
More about Active Transportation Project grants
---
Discover the quality of your tap water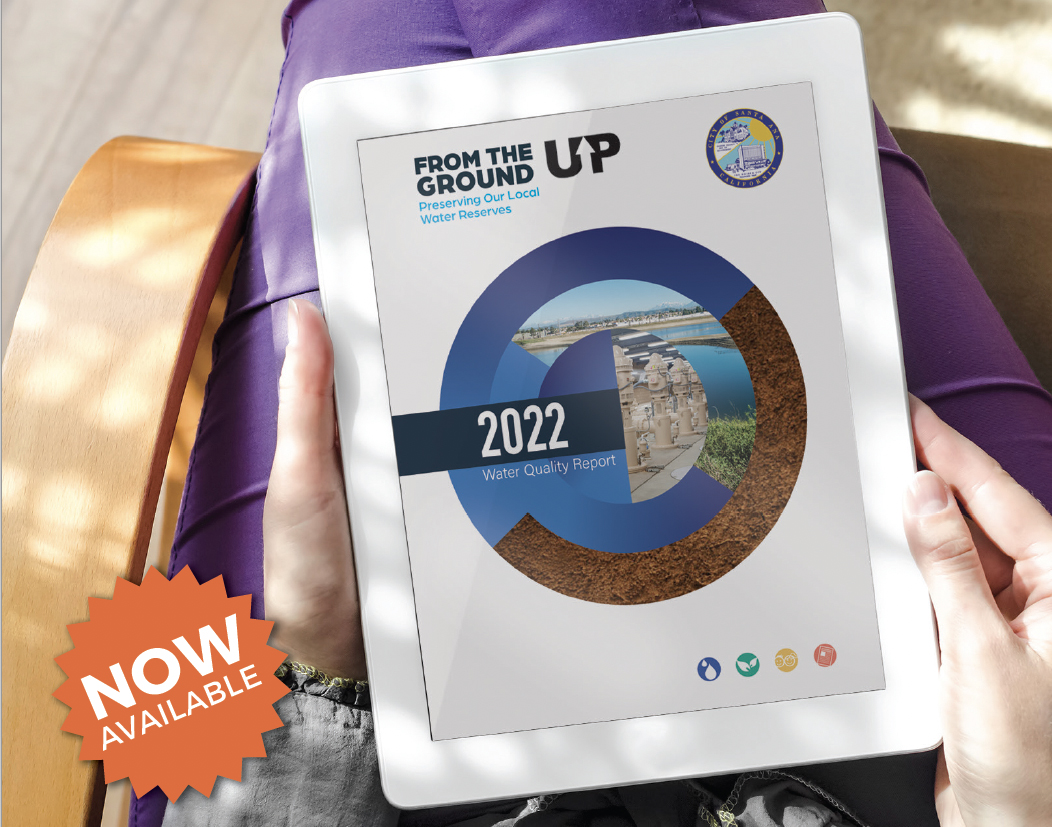 Each year, the City of Santa Ana releases its Water Quality Report, also known as the annual Consumer Confidence Report (CCR). The CCR provides essential information that empowers consumers to make health-based decisions about their drinking water. The centerpiece of the report is a series of tables summarizing the different types of constituents found in the water Santa Ana delivers, the range and average of each constituent measured, and how it compares with the allowable state and federal limits.
Whether you prefer to view the report online or receive a printed copy, obtaining this annual report has never been easier. Simply visit www.santaanaccr.org to download the digital version or call 714-647-3320 to request a printed copy.
---
Sandpointe Park tennis courts renovated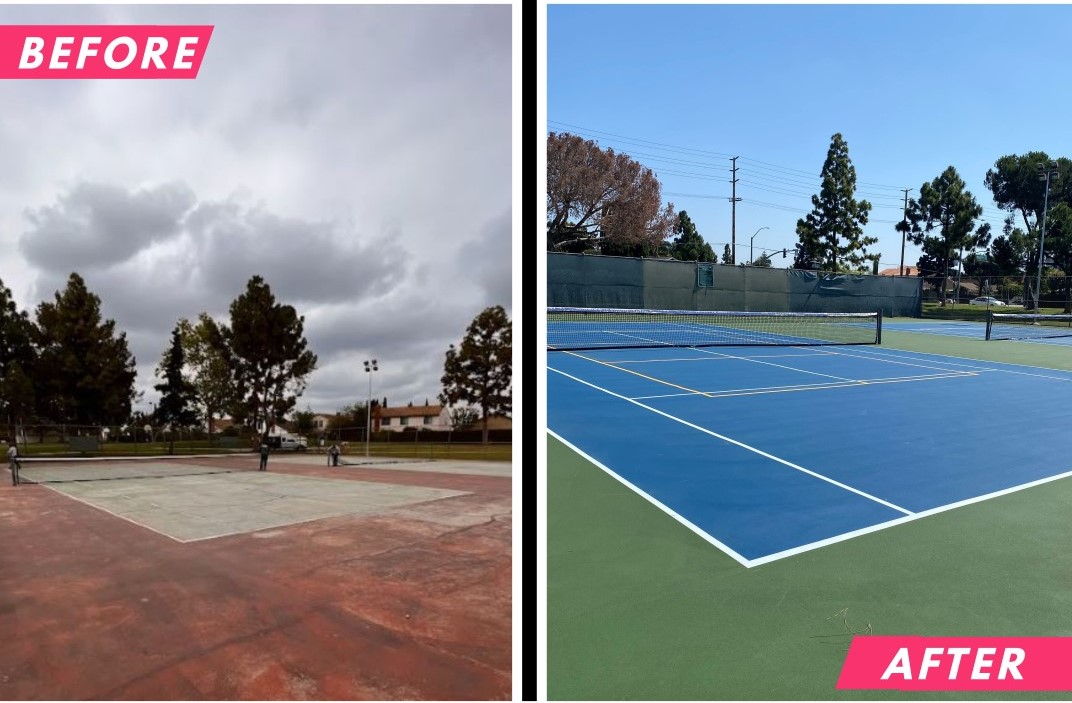 The Sandpointe Park tennis courts have been resurfaced and re-striped, and the nets have been replaced. The worn-down courts were in need of attention after heavy use over the years. Sandpointe Park, 3700 S. Birch St., is a 6.63-acre neighborhood park located near the intersection of MacArthur Boulevard and Birch Street. The park offers basketball courts, tennis courts, and a playground for children. Enjoy playing on the park's beautiful renovated courts!
---
Help us name our new parks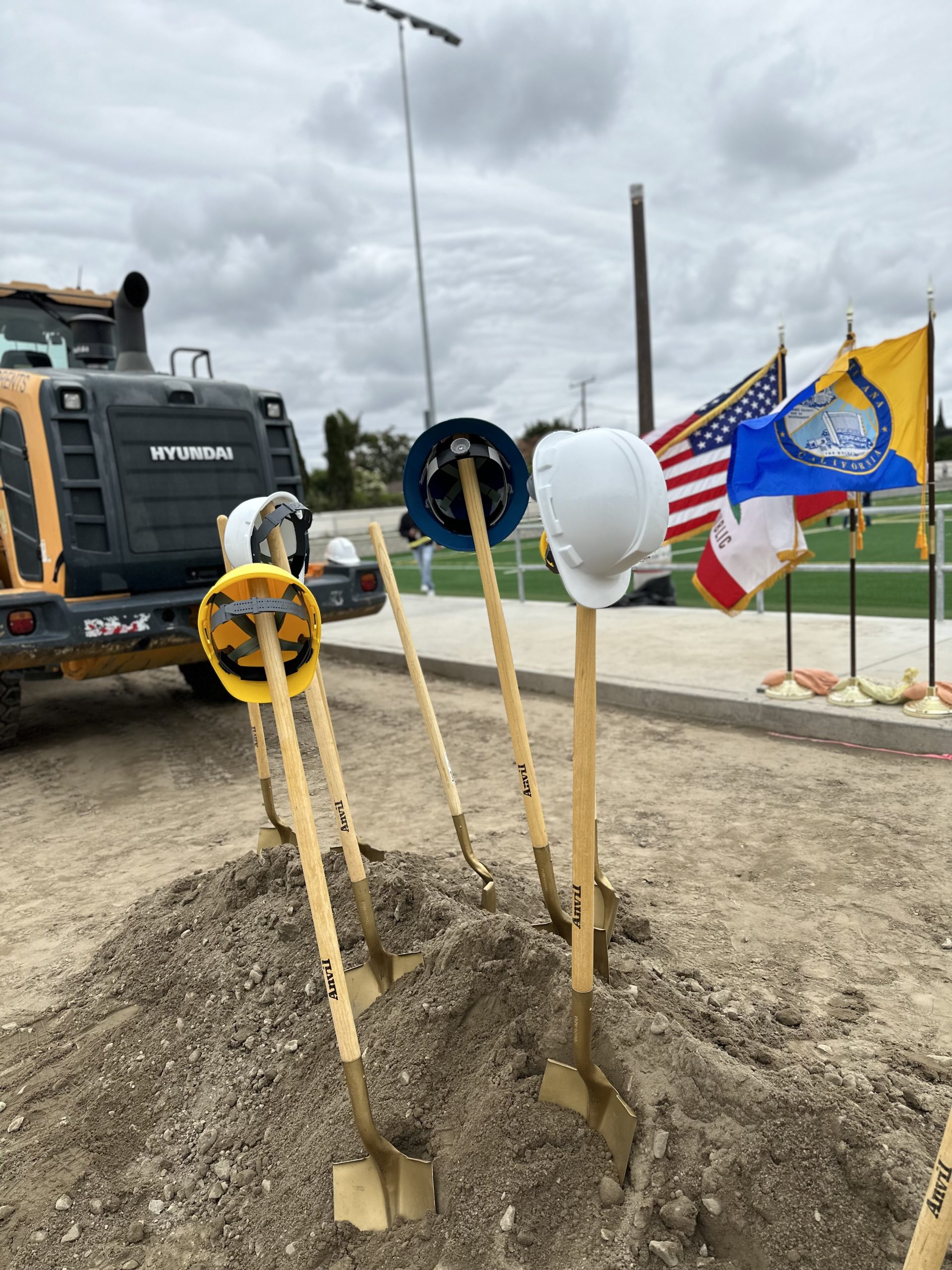 We're excited to continue to bring new park projects and park improvements as outlined in the Santa Ana Parks, Recreation and Community Services' 2022 Parks Master Plan. As we move through the beginning phases of the planning and development of upcoming projects, we would like to ask for your help in naming the parks! We are seeking suggestions for the following projects:
A community park on the cross streets of Standard and McFadden avenues.

A new dog park within Centennial Park. 
Forms are available to submit name suggestions or to select one of the pre-submitted names provided from previous community outreach meetings.
---
'Fight back' against mosquitoes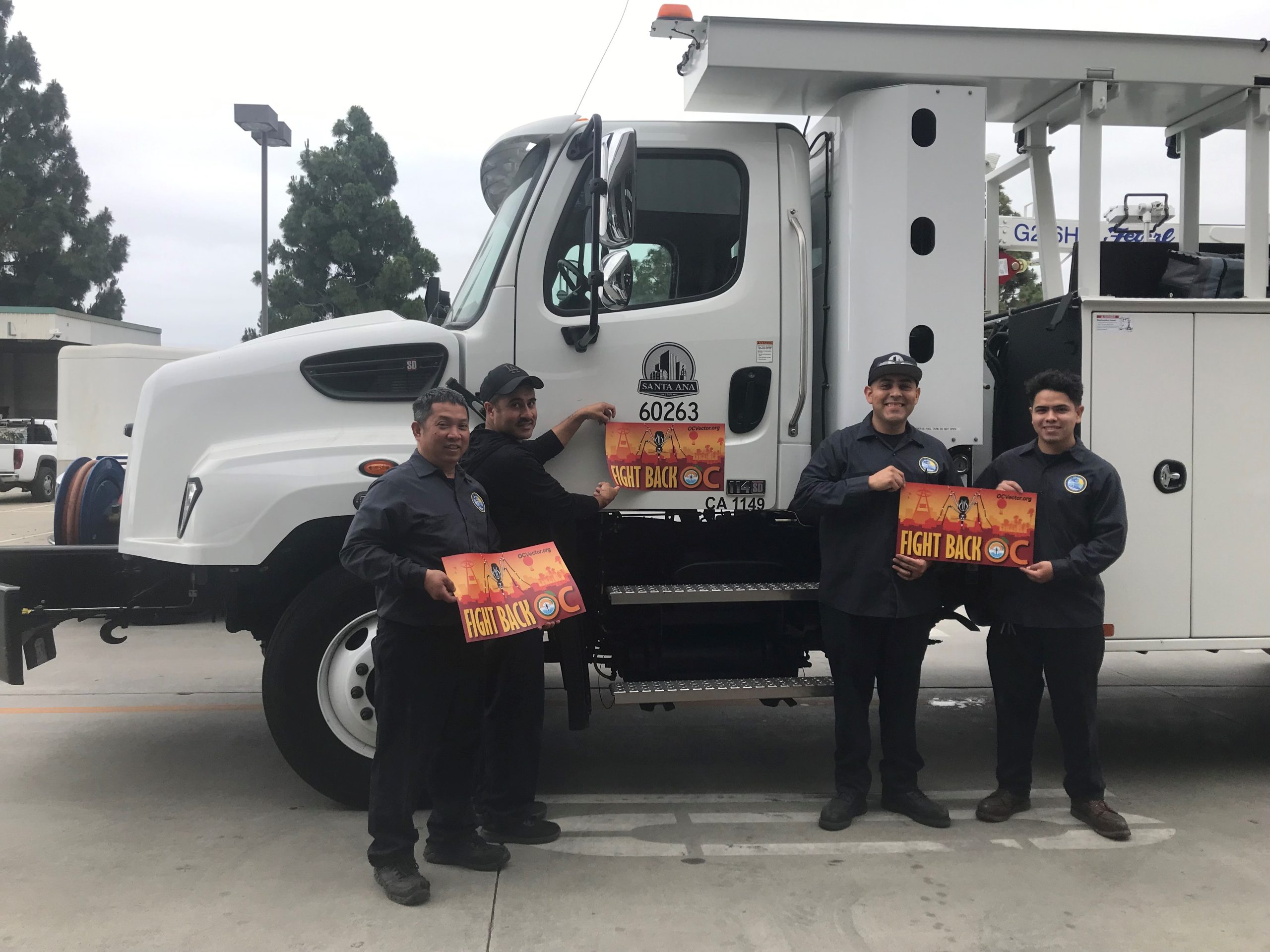 This summer is anticipated to be another heavy mosquito season. We are partnering for the fourth consecutive year with OC Vector Control to educate the Santa Ana community on mosquito prevention. OC Vector Control has provided 200 mosquito prevention magnet signs that have been placed on our Public Works vehicles to raise awareness. The signs read, "Fight Back OC."
You can fight back against mosquitoes by:
Tipping standing water weekly

Tossing unneeded containers

Taking action by applying repellent to exposed skin when outdoors
---
Stay cool at our libraries and community centers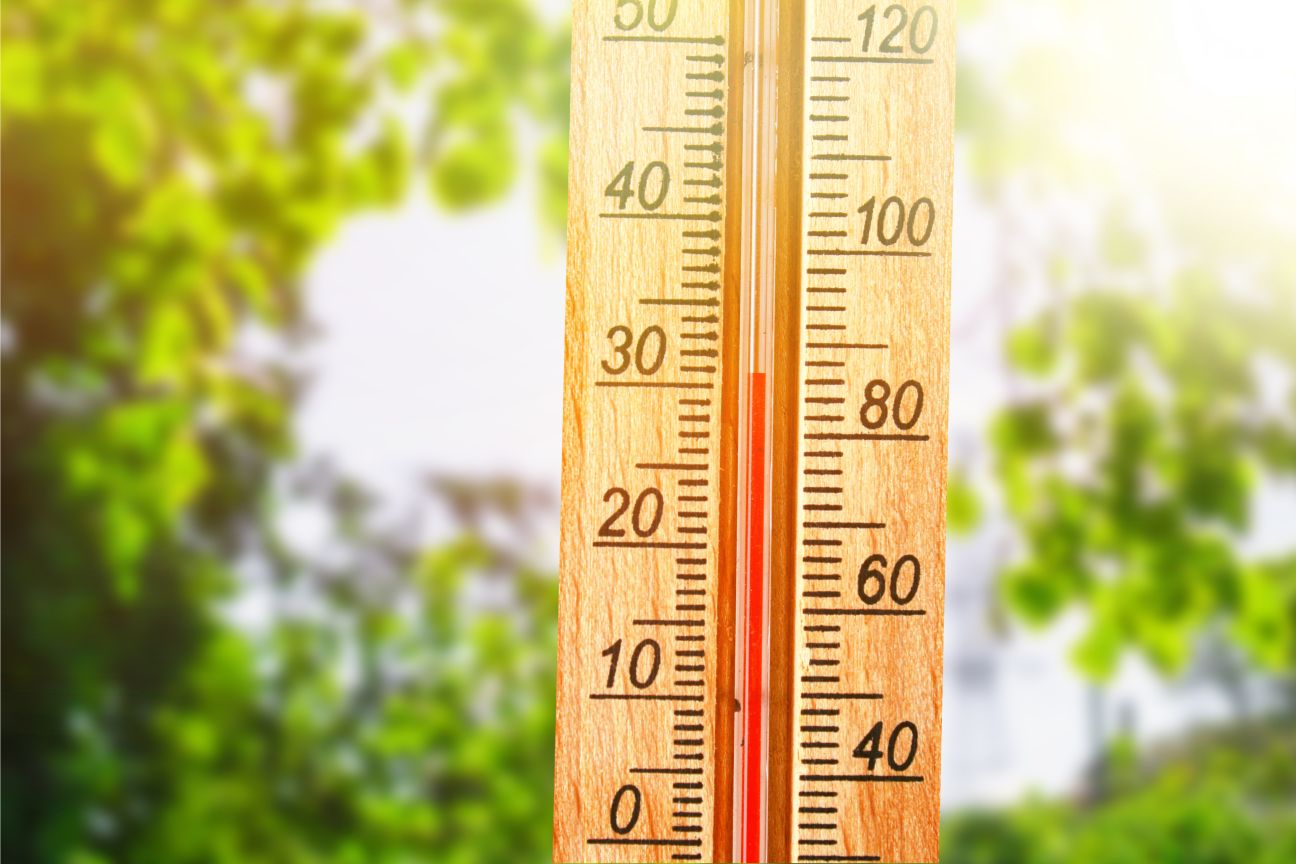 The National Weather Service has issued an excessive heat warning for much of California through the weekend. Santa Ana and other areas near the coast are not under a heat warning, but hot temperatures are still expected. The City of Santa Ana's libraries, community centers and senior centers are available as cooling centers for all residents during their regular hours. Please go to the link below for cooling center locations and schedules.
---
Applications open for Fiestas Patrias Parade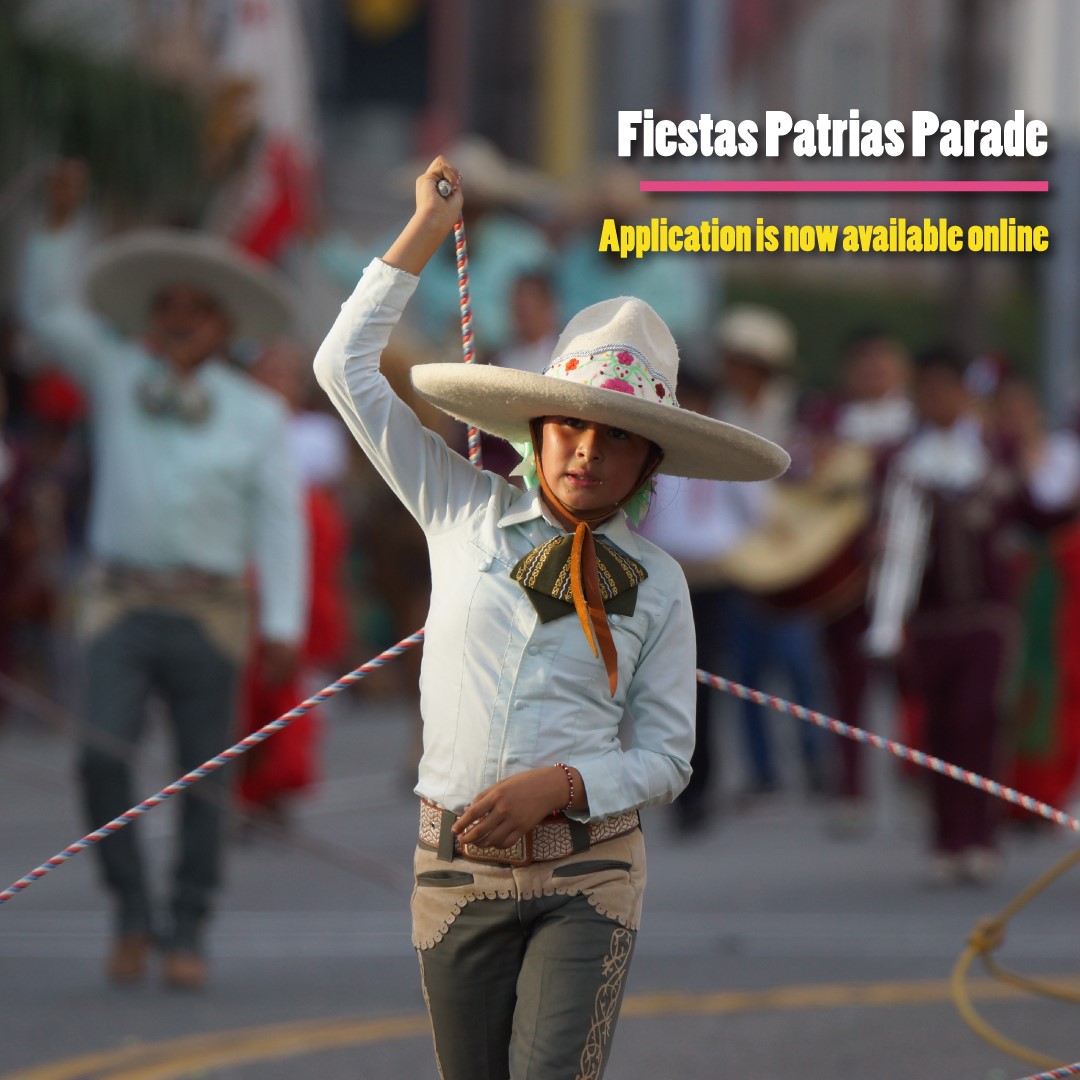 The Fiestas Patrias Parade is back this year and will be held on Sunday, Sept. 17! We are excited to welcome the community to participate in this celebration of Mexican independence and Hispanic heritage. The theme for this year's parade is "Hispanic Heritage: Past to Present."
The parade is open to all organizations and community members. All participants are required to submit an application and a code of conduct form by Thursday, Aug. 3. Go to the link below to find the application. If you have any questions,  please contact the special events team at specialevents@santa-ana.org or 714-571-4286.
Join the Fiestas Patrias Parade
---
Street closures and permitted events for July 13-19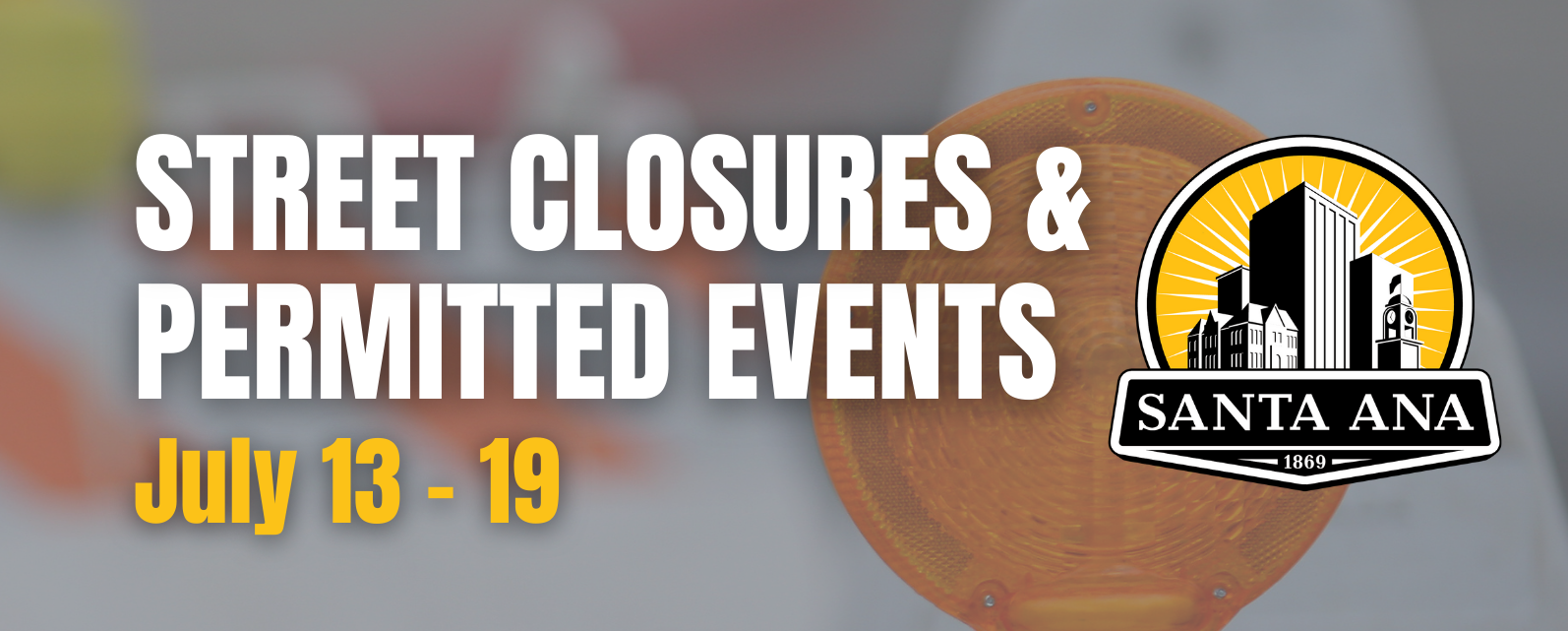 Here are the locations of upcoming permitted events and road closures so you can plan accordingly. Please drive slowly and safely in construction zones and around crowded events.
Street closures and permitted events
---
Mayor Amezcua delivers State of the City Address
In case you missed it, Mayor Valerie Amezcua delivered her first State of the City Address on June 22. Please click on the video link to watch the State of the City.
---
Tales of the City
Vietnamese Business Forum



This week our Economic Development Division hosted a Vietnamese Business Forum aimed at fostering collaboration, driving economic growth, and creating opportunities for Vietnamese businesses in Santa Ana. With the addition of our new Vietnamese Community Liaison in the City Manager's Office, we were able to do outreach to a greater segment of our Vietnamese business community and invite them to this informative event.
The Vietnamese Business Forum brought together representatives from key City departments that provided information on City programs and services, business development, the permitting process, zoning regulations, and more. The direct conversation between the City agencies and the business owners highlighted potential opportunities to work together to help the businesses thrive. Additionally, business resource organizations were there to provide information on free business services and technical support that they offer.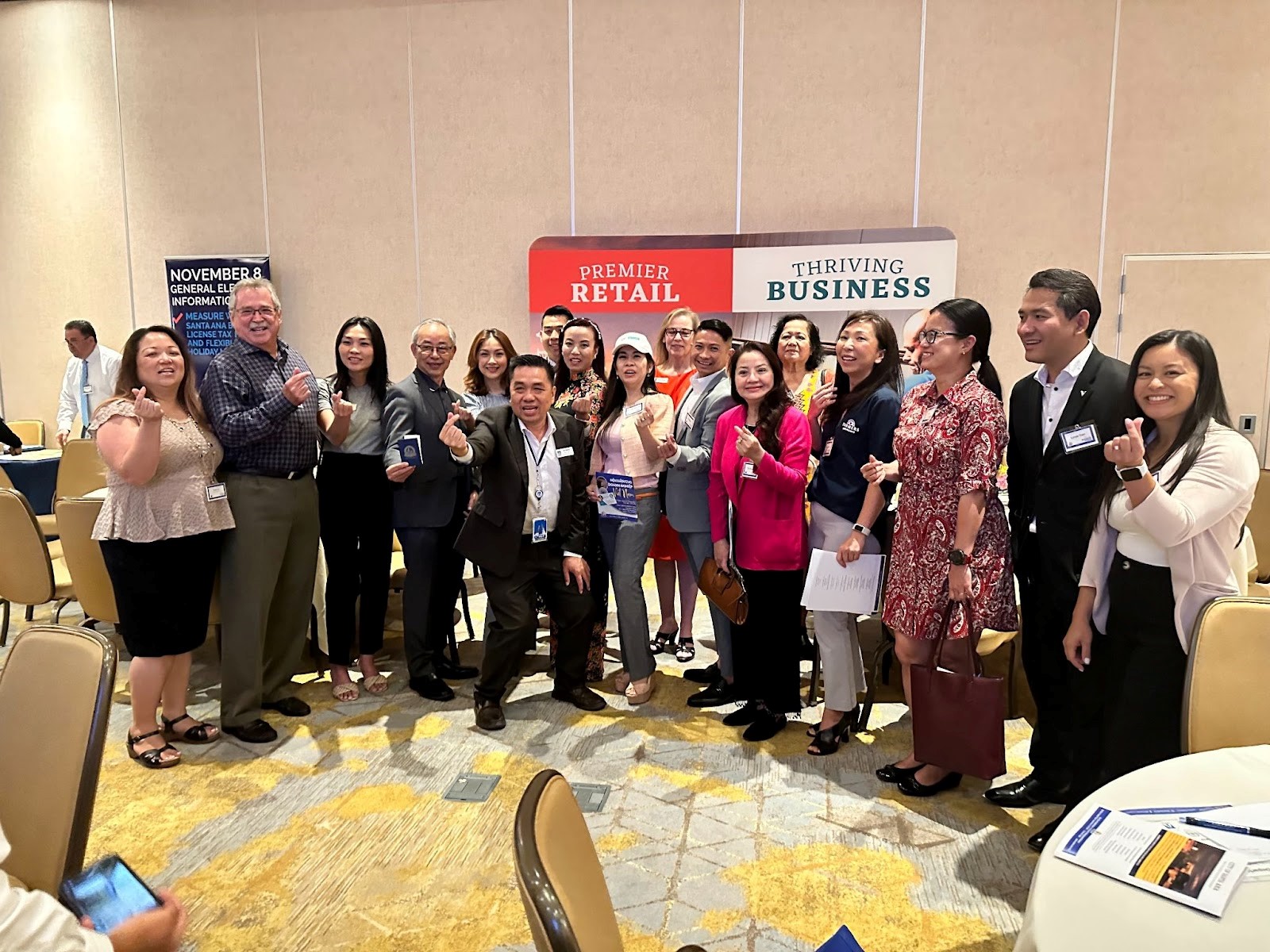 The City's priority is to ensure a successful business climate. We hope that this business forum encourages the Vietnamese business community to take advantage of City resources and to share ideas and concerns with us so that we can work together for a better future for Santa Ana. 
Go to the link below to watch a video highlighting Vietnamese businesses in Santa Ana.
---
City Council Meetings
At their June 20, 2023, meeting, the Santa Ana City Council:
Approved the Fiscal Year 2023-24 City budget

Approved the purchase of the property located at 1815 E. Carnegie Ave., where the City's Homeless Navigation Center is located

Adopted a labor agreement with the Santa Ana Police Officers Association

Adopted a resolution updating the compensation Santa Ana Police Management Association classifications

Implemented a volunteer school crossing guard program and approved an agreement with All City Management Services, Inc. for school crossing guard services of up to $5.3 million for a five-year term
City Council meetings are typically held on the first and third Tuesdays of each month, with the closed session beginning at 5 p.m. or earlier. The open meeting session begins at 5:45 p.m. Meetings have both in-person and virtual participation and attendance and are live streamed on the City's YouTube channel and our TV channel, CTV3 (channel 3 on Spectrum.) If you'd like to provide public comments on agenda and non-agenda items, you can email, attend in person, or join the Zoom webinar online or by phone.
---
Events
Summer Movie in the Park – July 14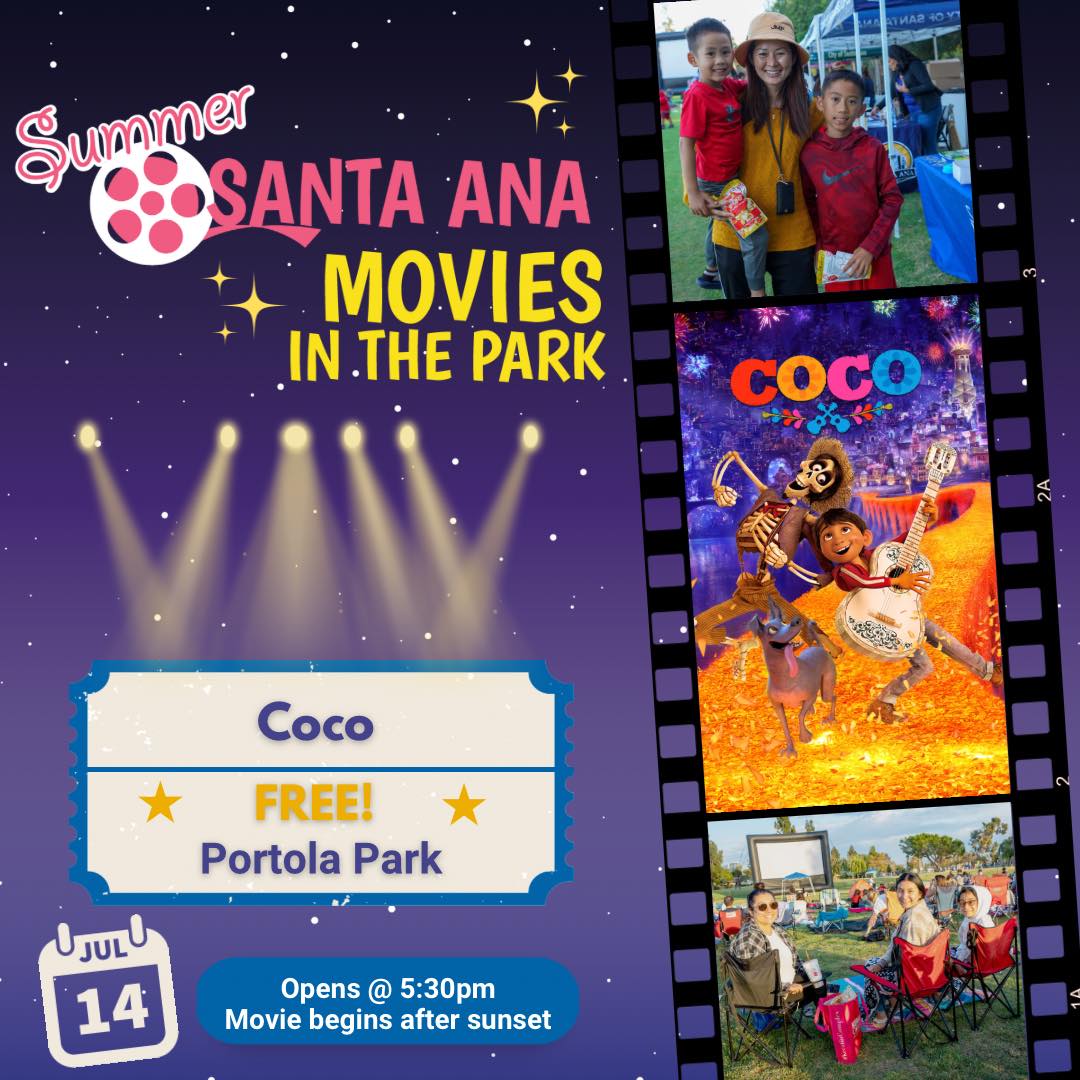 The Summer Movies in the Park Series has reached its final movie for the summer! Guests can look forward to interactive booths, games, inflatables, food vendors, and popcorn. Headphones will be available for alternative audio in Spanish. 
Friday, July 14

5:30 p.m.

Portola Park,1700 E. Santa Clara Ave.
---
Library of Things open house – July 15 & July 21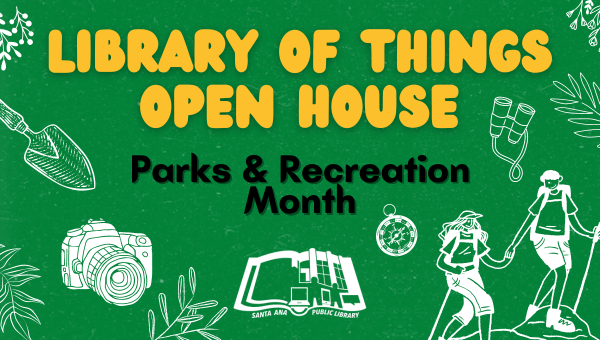 Santa Ana Public Library's celebration of summer continues with more outdoor fun! Stop by the Library of Things Open House to get your hands on things sure to delight your adventurous spirit! From Park Passes and birdwatching kits, to kites and scavenger hunts, check out some things to get you outdoors!
Saturday, July 15
3-5 p.m.

Main Library, 26 Civic Center Plaza
Friday, July 21
3-5 p.m.

Newhope Library, 122 N. Newhope St.
---
First-time homebuyer event – July 15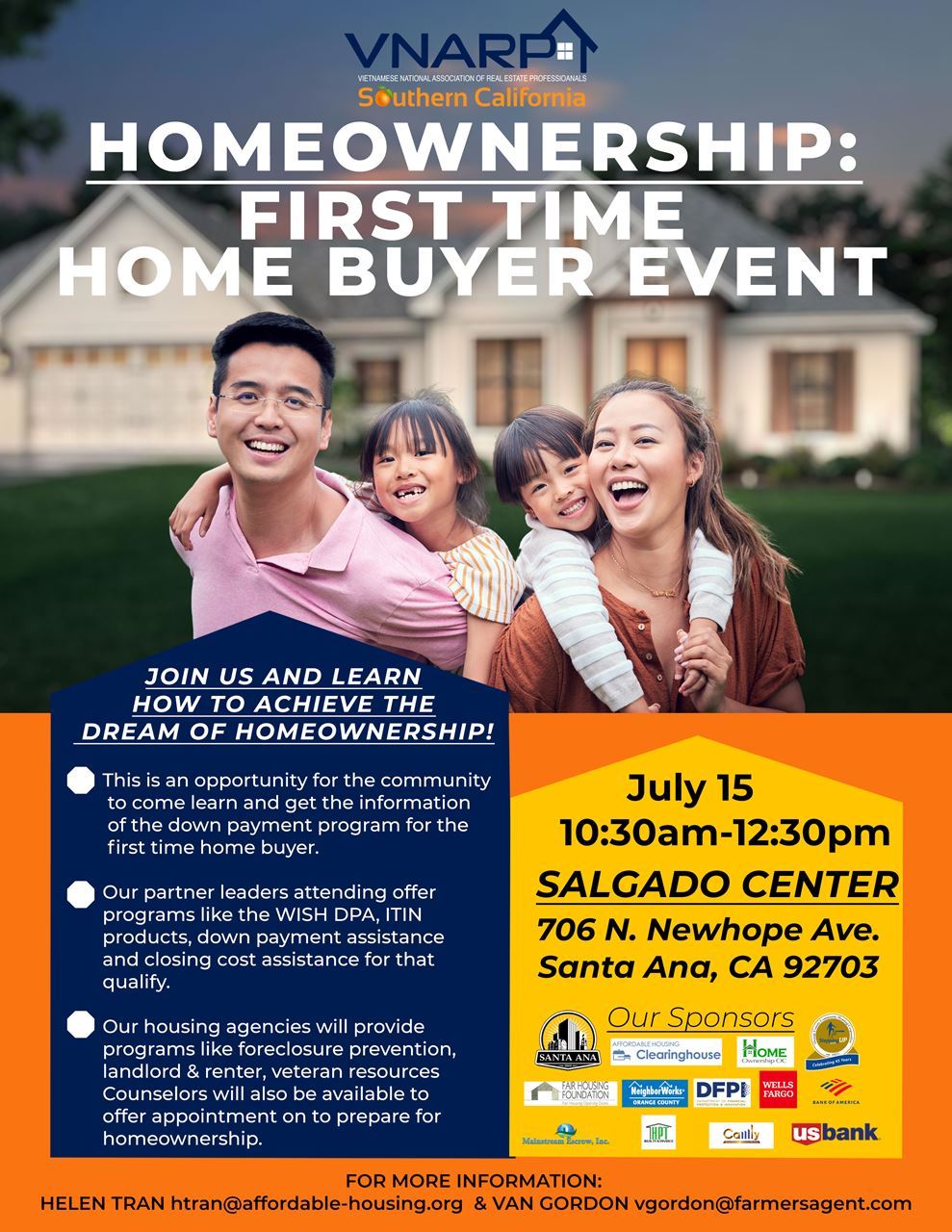 The Vietnamese National Association of Real Estate Professionals (VNARP) will host the 2nd Annual Home Ownership Expo. This event is sponsored in part by the City of Santa Ana. There will be a wide range of resources, workshops, and exhibitors to guide you on your path to owning a home.
Saturday, July 15

10:30 a.m. – 12:30 p.m.

Salgado Community Center, 706 N. Newhope St.
---
Free Resident Day at Santa Ana Zoo – July 16

Admission to Santa Ana Zoo is free for Santa Ana residents every third Sunday!
Sunday, July 16

10 a.m. to 5 p.m.

Santa Ana Zoo, 1801 E. Chestnut Ave.
---
OCFA Water Safety Pop-Up – July 18, 19, 20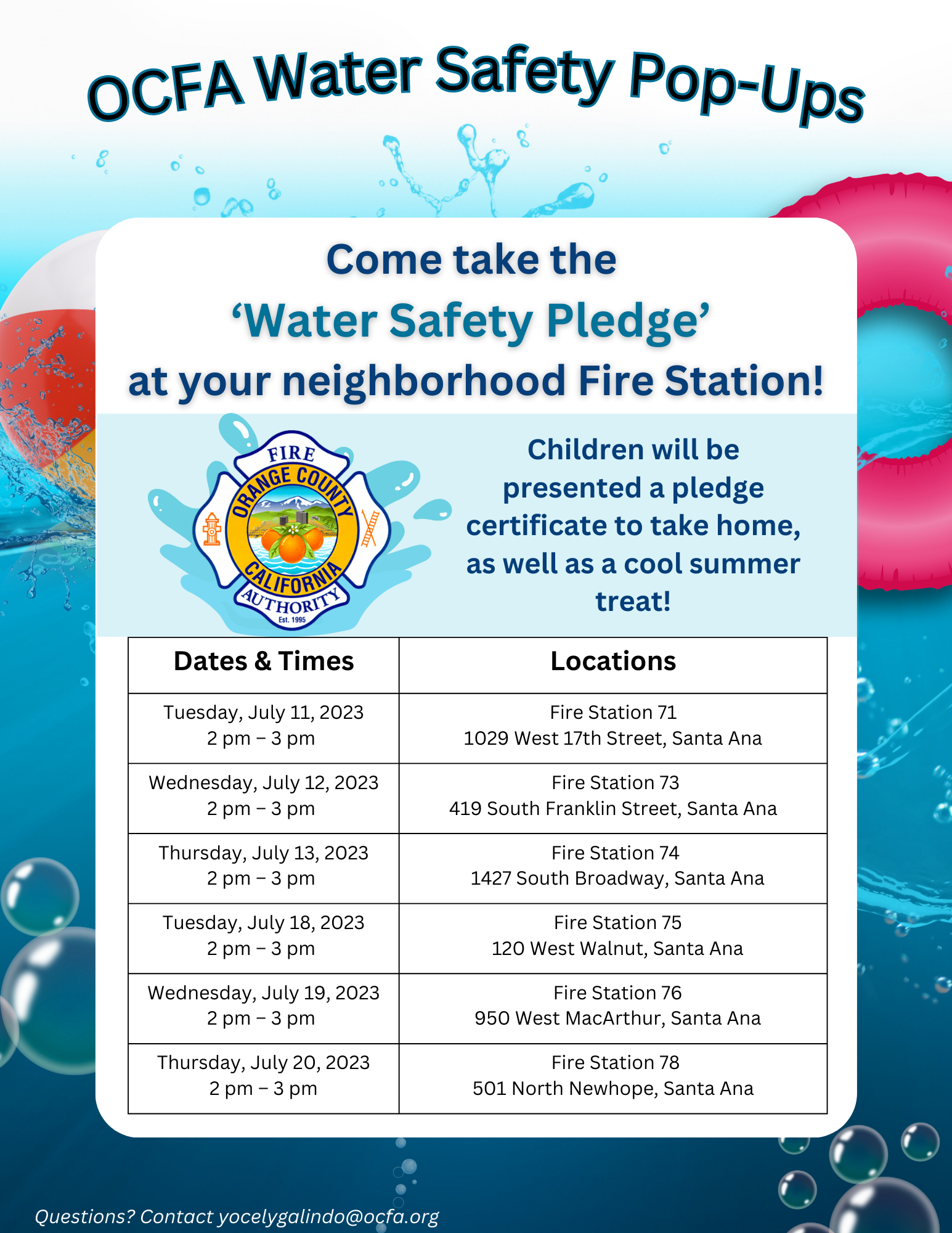 Orange County Fire Authority invites you and your children to come and take the "Water Safety Pledge" and enjoy a cool summer treat at your neighborhood fire station. All pop-ups begin at 2 p.m.
Tuesday, July 18 – Fire Station 75, 120 W. Walnut St.

Wednesday, July 19 – Fire Station 76, 950 W. MacArthur Blvd.

Thursday, July 20 – Fire Station 78, 501 N. Newhope St.
---
Community Meeting: Downtown Flood Reduction & Stormwater Infiltration Project – July 19

Our Public Works Agency is hosting a community meeting about the Downtown Flood Reduction and Stormwater Infiltration Project. The project will reduce flooding in Downtown, improve water quality, and enhance local water supplies.
Wednesday, July 19

8 a.m.

Perla Mexican Cuisine Restaurant, 2nd Floor, 400 W. 4th St.
---
Memory Lab: Family History – July 19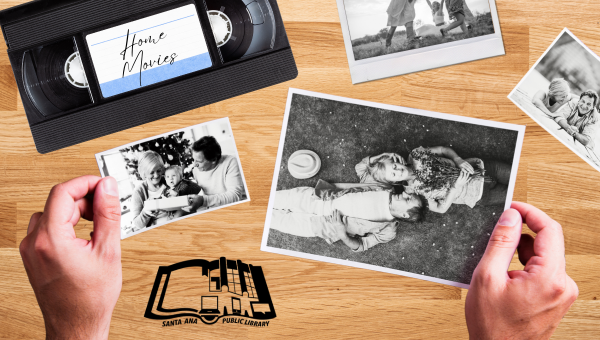 The Santa Ana Public Library Memory Lab provides a space and resources to help tell your story and preserve your memories. From scrapbooking lessons and photo printing to digitizing home movies and producing short videos, the Memory Lab team is ready to support you on your storytelling journey.
Wednesday, July 19

5:30-7 p.m.

Main Library, 26 Civic Center Plaza
---
Summer Concerts in the Park – Thursdays July 20 to Aug. 10

Summer Concerts in the Park are back in Santa Ana every Thursday from July 20 to August 10 at select parks! Join us on July 20 from 5:30 to 8 p.m. at Rosita Park for the start of the series. The first headliner will be the Latin Soul Band.
Thursday, July 20

5:30 – 8 p.m.

Rosita Park, 706 N. Newhope St.
---
Sabor de Santa Ana Community Bike Ride – July 21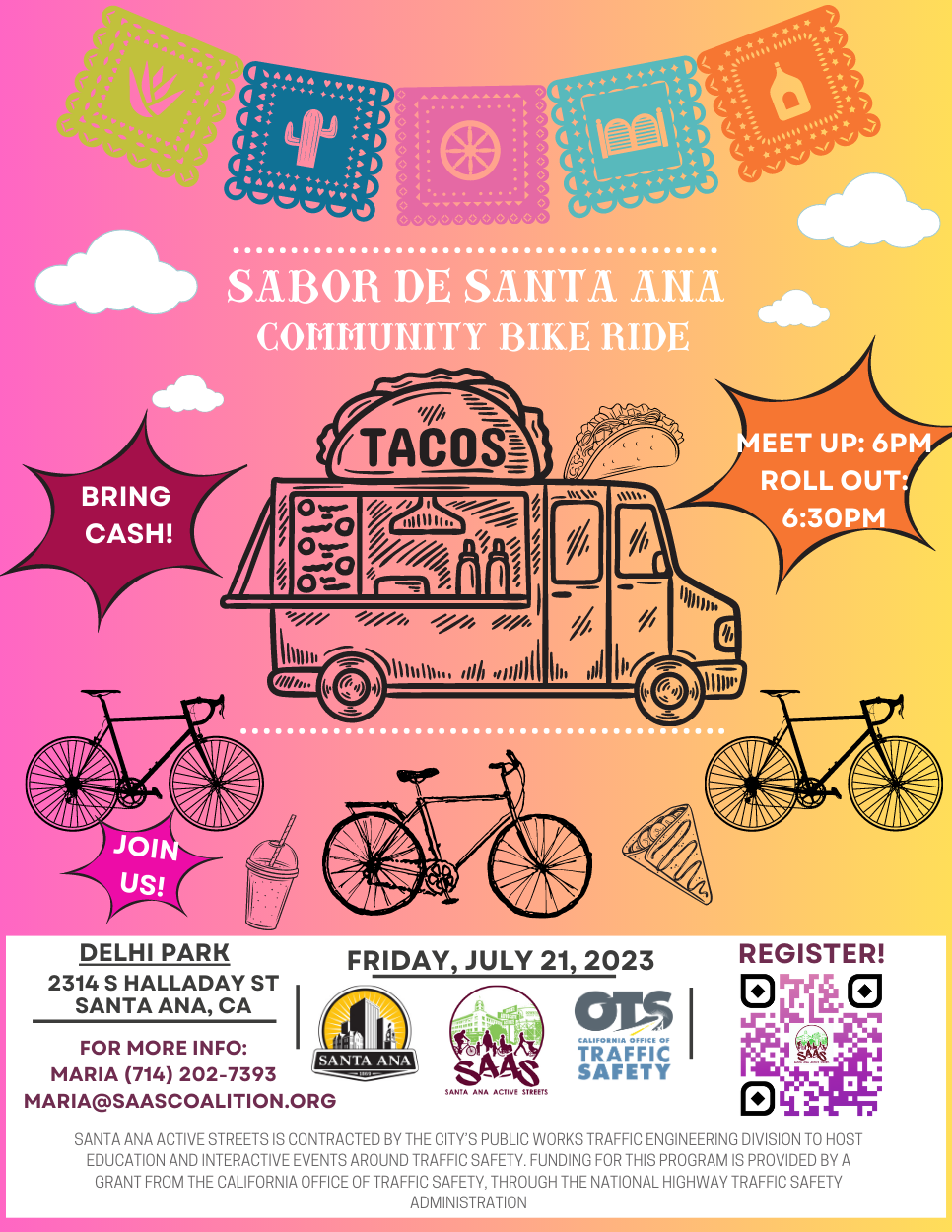 Join Santa Ana Active Streets (SAAS) on Friday, July 21, at 6 p.m. at Delhi Park, 2314 S. Halladay St., for the Sabor de Santa Ana community family cycling event! Support local food trucks and discover the benefits of group riding. The route will be approximately 2.5 miles and will be a flat, slow-paced ride. Free helmets and bike lights to anyone who needs them before the ride.
For more information, contact Maria Baeza at 714-202-7393, maria@saascoalition.org  or check out the SAAS website.
Register for the Community Bike Ride
---
Shakespeare in the Park – July 22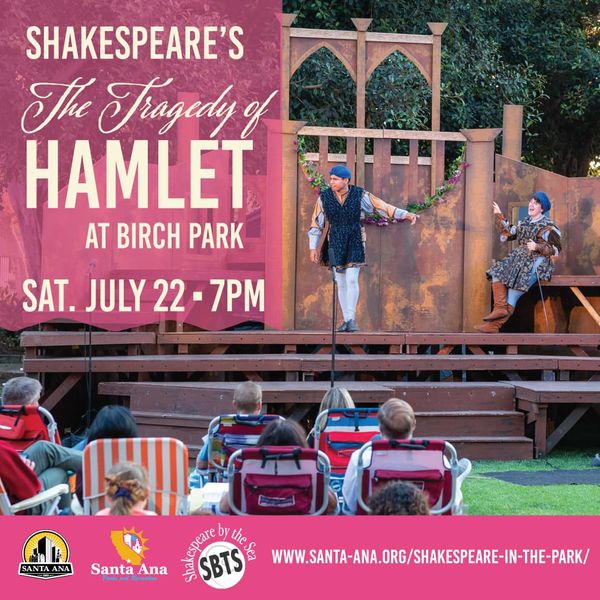 Come one, come all to a free outdoor performance of William Shakespeare's "The Tragedy of Hamlet!" This live performance will take place at Birch Park and is presented by Shakespeare by the Sea. Get ready to embark into a classic play in which Hamlet experiences tragedy, madness, and revenge.
Saturday, July 22

6:30 p.m.

Birch Park, 400 W. 3rd St.
---
Brew at the Zoo – July 28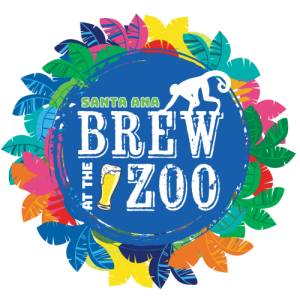 The Santa Ana Zoo will be hosting its annual fundraiser event with a special twist this year – Brew at the Zoo! Attendees will be able to explore the Zoo grounds while enjoying craft beer tastings of the finest of OC breweries. This event will be the first of its kind hosted at Santa Ana Zoo and all proceeds will go towards supporting Zoo improvements and educational programs. The event is open to residents and non-residents age 21 or older.
Friday, July 28

4-8 p.m.

Santa Ana Zoo, 1801 E. Chestnut Ave.
Buy tickets for Brew at the Zoo
---
National Night Out – August 1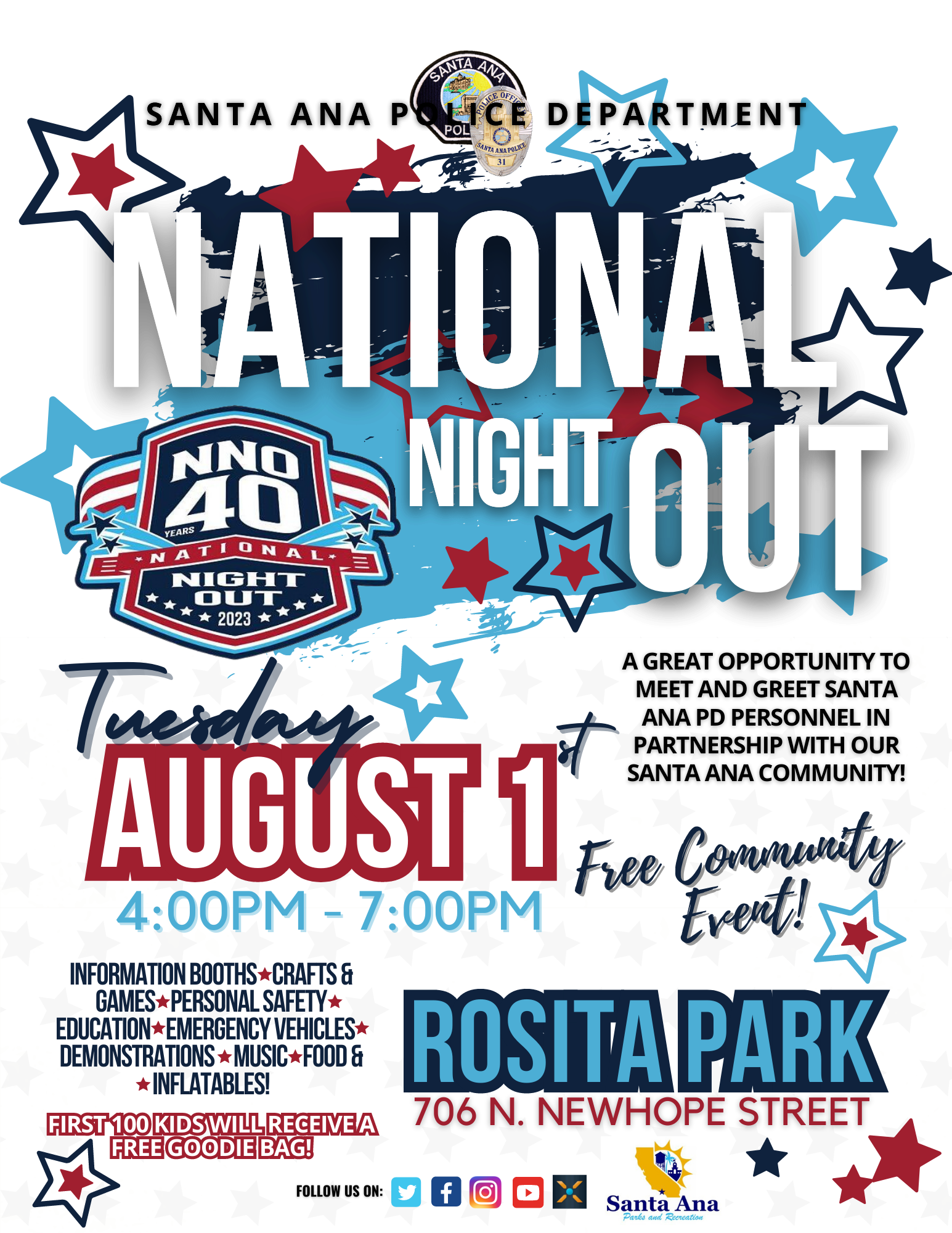 Mark your calendar and join us for National Night Out on Tuesday, Aug. 1, at Rosita Park! This free community event hosted by Santa Ana Police Department will have many fun activities, personal safety education, and much more! Don't miss out on the opportunity to meet and greet your Santa Ana police officers!
Tuesday, August 1

4-7 p.m.

Rosita Park, 706 N. Newhope St.
---
Resources
Report issues with the mySantaAna app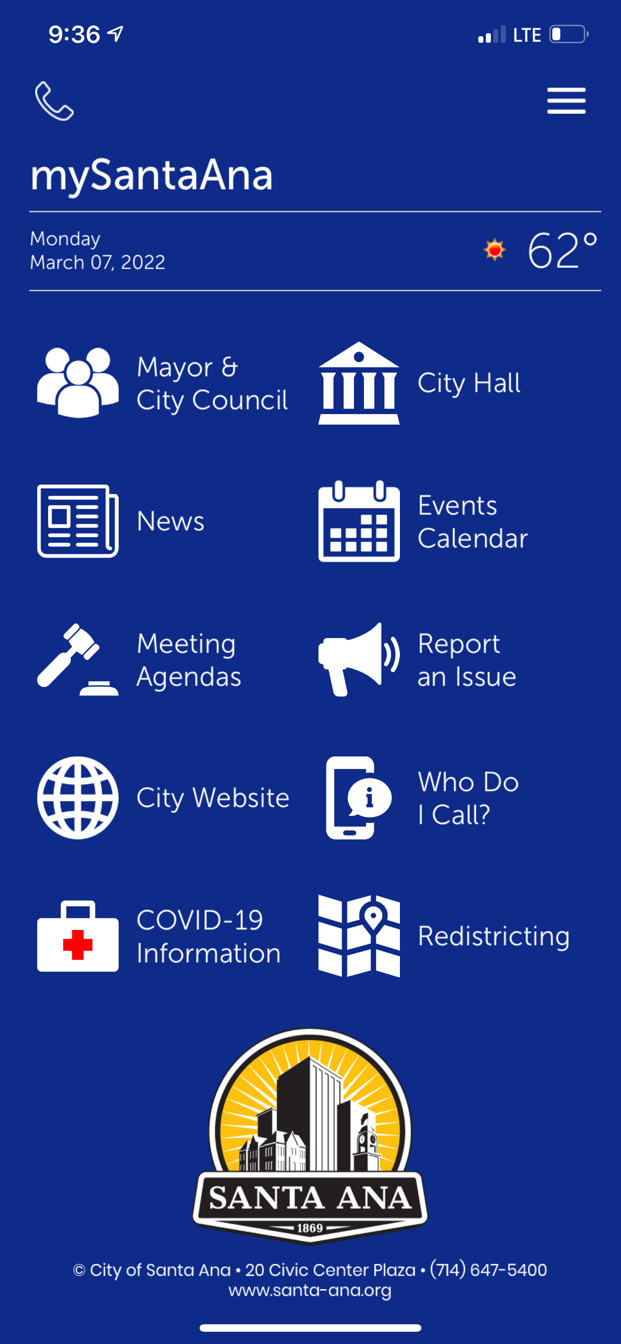 The mySantaAna mobile app puts the power of the City of Santa Ana government in the palm of your hand! Download the app to quickly and easily report issues such as potholes, graffiti, downed trees and much more.
---
Who do I call at City Hall?
Important phone numbers:
City Hall main line: (714) 647-5400

Code Enforcement: (714) 667-2780

Graffiti Hotline: (877) 786-7824

Emergency Water Services: (714) 953-8026

Public Works dispatch (street sweeping, trees): (714) 647-3380
Find more phone numbers for all City services
---
Utility services
---
Starting a small business?
---
Food assistance