The Youth Service Provider Network (YSPN) is a coalition of agencies that serve Santa Ana youth 16-24 years of age.  We receive funding from the Department of Labor through the Workforce Innovation and Opportunity Act.  We offer unique and innovative programs that help youth transition into the world of work.  Our programs are free to eligible youth and all services adhere to nondiscriminatory and equal opportunity practices.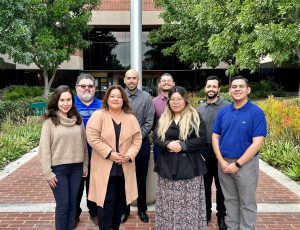 ---
Orange County Children's Therapeutic Arts Center
Location: 2215 N Broadway, Santa Ana, CA 92706
Contact: Dora Moreno, (714) 547-5468, ext. 320
Youth ages/profile:  16-24 (this includes students and those who are out of school)
Services available
Paid work experience in Education, Arts, Technology, Customer Service and administration.
Job preparation and job search assistance.
Childcare Worker and General Office Clerk State Recognized Certificate Programs; CPR and First Aid.
Digital Art and Content Creation training.
Academic and career counseling for completion of secondary school and College enrollment.
Leadership and life skills development opportunities, classes and Trainings (workshops).
Individual tutoring services and study skills training
---
Orange County Conservation Corps (OCCC)
Location: 1853 N Raymond Avenue, Fullerton, CA 92801
Contact:

Jessica Flores, (714) 956-6222, ext. 249
Youth ages/profile:  18-24 (this includes those who are out of school)
Services available
Paid occupational skill training, job preparation, and placement services, free high school diploma program.
Individualized Education and Career Service Planning, tutoring, life skills workshops, and leadership development opportunities, which may include community service and peer centered activities encouraging teamwork, responsibility, and other positive social behaviors.
Guidance and counseling may include referral to drug and alcohol abuse services and other community resources.
Training in: customer service, food handler, forklift, CPR & First Aid, Security Guard.