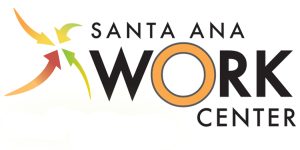 Hello and thank you for your interest in the Santa Ana WORK Center. Our staff is ready to connect you to the services, resources and opportunities available. Whether you are a job seeker looking to find work or transition careers, a youth looking to thrive in the workforce, or a business looking to build a strong workforce to support your growth, the WORK Center is here to help. The WORK Center has a strong collaboration between Employment Development Department, Orange County Social Service Agency, City of Santa Ana, and others to deliver a high-quality product for you.
Our services
Are you interested in obtaining a vocational training certificate? Contact us.
Are you unemployed and do you want to gain work experience while getting paid? Contact us.
Are you a business that is looking to hire? Contact us. You can connect with us at (714) 565-2600 or follow us on social media.
Location
801 W Civic Center Drive, Suite 200
Santa Ana, CA 92701
Hours
We're open Monday through Friday from 8 a.m. to 5 p.m. We are closed on holidays.
Contact us
Call us at (714) 565-2600 or visit us in person. We validate parking.