COUNCILMEMBER PHAN'S WELCOME MESSAGE:
Dear Ward 1 Residents,
Wow, what a year it's been so far! It felt like things were back in full swing with more access to COVID vaccines, more businesses opening up, and more events! The pandemic hasn't left yet, and we all must still be vigilant, but I hope that we can also celebrate our successes so far (find out more below)!
While the work is never truly done, I strive to always go one step forward and to make things a little easier, a little brighter, and a little better for our community. Public service to me is about doing the best we can with what we have to make the world a better place than when we found it. This means I work with anyone with a good idea—and it's often residents who raise issues/bring ideas I may not have even thought of—compromising with each other to reach a solution we can live with, and treating each other with respect, even when we can't agree. My job is to think about each issue as it comes before me, research the pros and cons as well as the externalities of any potential solution, listen to constituents who have concerns and ideas about each item, and be thoughtful about each vote I take. I hope my work on the dais demonstrates my willingness to be open and considerate and shows my commitment to you, our community, and our city.
But I can't do this work without your help. If you have ideas, concerns, or solutions, please feel free to reach out to me, preferably by email, so we can work together and make the City a more vibrant place to live. And if you have any positive comments, vibes, or joojoo to send my way, definitely do that, too, because this job can be tough!
Wishing you an incredible second half of 2022 and chat soon!
Yours Truly,
Thai Viet Phan, Councilmember – Ward 1
---
---
In This Issue…
2022-2023 Budget Approved
————————
General Plan Approved
————————
New Council Ward Map
————————
Black April Commemoration
————————
Celebrating AAPI Month
————————
July 4: 10th annual Fourth of July Celebration
---
KNOW YOUR DATES
June 8-Aug. 31: Movies in the Park
Thursdays in August: Concerts in the Park
October 1: Mid-Autumn Festival
---
KNOW YOUR WARD & CITY
New City Budget Adds Programs, Services

The Santa Ana City Council has approved the 2022-2023 City budget, which adds many programs and services requested by our residents. I'm proud that we are able to add more youth services, street and sidewalk repairs, public safety, and much more, while also maintaining a $70 million rainy day reserve fund to protect the City's finances. The budget includes:
More than $26 million – a $5.5 million increase – for youth services, including after-school programs, youth employment and internships, and youth sports
Library improvements and a second Knowledge Mobile
The total number of budgeted police officer positions was raised to 400 & allocated $1M to a police oversight commission
Over $24 million for affordable housing and supportive housing for homeless residents
Over $15 million – a $6 million increase – for street pavement, sidewalk and traffic calming improvements
More Code Enforcement officers and resources to address public nuisance issues
$1 million for police oversight
See the City Budget: https://www.santa-ana.org/budget
---
A Vision for Our Parks and Open Space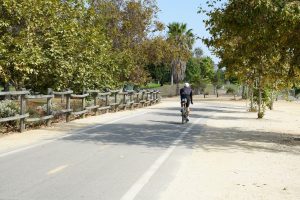 The Santa Ana City Council unanimously approved the City of Santa Ana's first Parks Master Plan on May 17 to guide our investment in parks, facilities, trails, and open space over the next 10 years. This is a great accomplishment that will help us address park access citywide with a goal of making more parks and programs available to every resident and neighborhood in Santa Ana.
---
Council Approves General Plan Update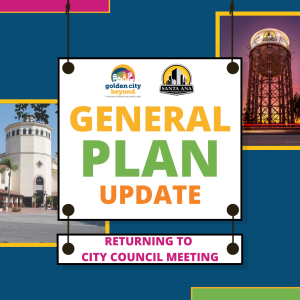 The Santa Ana City Council unanimously voted to adopt the General Plan Update during the City Council Meeting on April 19. The General Plan Update will provide long-term policy direction and communicate the City's vision and priorities for the next 23 years, through 2045. The goals and policies of the plan will guide the City's physical development, fiscal and environmental sustainability, and overall quality of life for the community.
Read the General Plan Update: https://www.santa-ana.org/general-plan
---
New City Council Ward Map Approved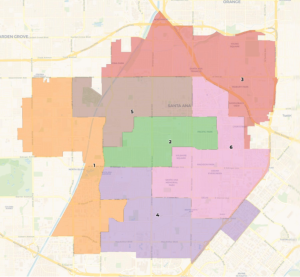 On April 5, the Santa Ana City Council approved a new Council ward boundaries map that immediately went into effect. Councilmembers for the new Wards 2, 4 and 6 will be elected in the November 2022 election, and for Wards 1, 3 and 5 in the November 2024 election. I worked hard to make sure our large Vietnamese community on the west side of town was kept together to ensure they have fair representation at City Hall.
You can find an interactive map that allows you to locate which of the new wards your address is in at the link below.
Find Your Ward: https://santa-ana.maps.arcgis.com/apps/webappviewer/index.html?id=fb230cb61bbc4462b1e350a8d0a29867
---
Council Approves $3.7 Million for Nonprofits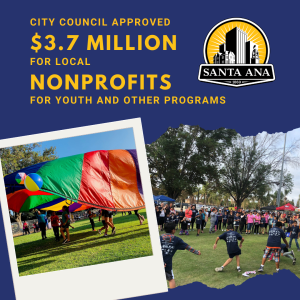 Over 30 local nonprofits will receive $3.7 million in federal funding approved by the Santa Ana City Council for a variety of programs that will benefit the community. They include youth violence prevention, youth sports, early childhood support, daycare, support for survivors of domestic violence, mentoring for homeless youth, literacy, and much more! These programs are part of the Revive Santa Ana initiative (funded by the federal American Rescue Plan Act), or funded through federal Community Development Block Grants.
---
Revive Santa Ana Programs Rolling Out

Last year, the Santa Ana City Council approved the first half – $80 million – of the Revive Santa Ana pandemic recovery initiative funded by the federal American Rescue Plan Act (ARPA). Since then, City staff has been working hard to roll out many new and exciting programs. We have been distributing $300 gift cards to 20,000 households in need through the $6 million Resident Stimulus Program. Our library has created new technology and digital literacy programs and added dozens of new events, and the Police Athletic & Activity League (PAAL) has started youth softball and baseball teams and a running club.
We also have created a digital marketing seminar with a $1,000 grant for local businesses and are funding our Investing in the Artist Grant Program. The City Council also approved up to $900,000 for agreements with five local nonprofits to provide food distributions in Santa Ana to help those still feeling the financial effects of the pandemic or hurt by the rapidly rising inflation.
---
Finding Solutions to Homelessness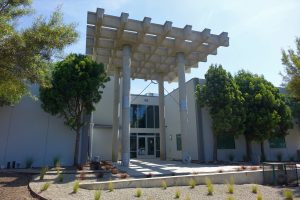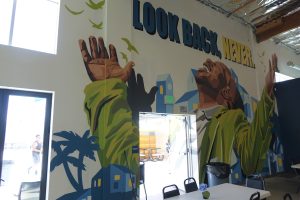 The County of Orange recently released the results of its annual point-in-time homeless count, and I'm happy to say that it was good news for Santa Ana. The count found that Santa Ana's homeless population declined by 44%, or 779 people, from 2019 to 2022. This was the third-largest decrease by percentage among Orange County cities in the homeless count that took place Feb. 21-24, 2022, and by far the single largest drop in the number of unhoused people countywide.
While we know more work needs to be done, this news shows that our intensive effort to provide outreach, services and shelter to unhoused individuals over the last three years is paying off.
Read the Point in Time Count Summary: https://www.ochealthinfo.com/sites/hca/files/2022-05/2022%20PIT%20Data%20Infographic%20-%205.10.2022%20Final.pdf
---
Signing Ceremony for Chinatown Apology Resolution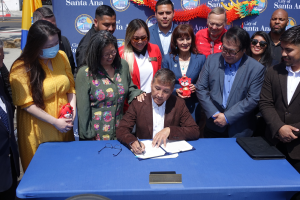 In recent months, I led the charge to address the horrible events of May 25, 1906, when the City of Santa Ana burned down its Chinatown in an act of racism and xenophobia. On May 17, the City Council unanimously approved a resolution apologizing to Chinese immigrants and their descendants for acts of fundamental injustice and discrimination, seeking forgiveness and committing to the rectification of past policies and misdeeds.
On May 24, I joined Mayor Vicente Sarmiento and members of the City Council to sign a historic resolution apologizing to Chinese immigrants and their descendants for acts of fundamental injustice and discrimination, seeking forgiveness, and committing to the rectification of past policies and misdeeds.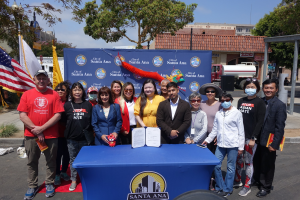 The signing ceremony took place across the street from the original Chinatown site at 3rd and Bush streets (now a parking lot behind the old City Hall). Nearly 100 community members, leaders of Chinese cultural organizations from throughout the region, and other supporters gathered for the ceremony. The event featured a Chinese lion dance performance and a traditional altar.
---
4th of July Celebration 2022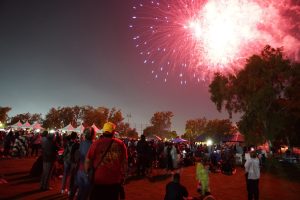 Thank you to all the families that attended the 10th Annual Fourth of July Celebration at Centennial Park. Elected officials took the stage to welcome the crowd and kick off the celebration. We look forward to seeing everyone at the next community event!
https://www.youtube.com/watch?v=GrcZiYteO_4
---
Republic Services is the new trash and recycling services provider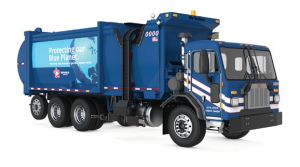 The transition has been a little bit rocky but Republic Services has since worked to catch up on trash and recycling collection. If you have any issues, call (877) 328-2074. The Republic Services Customer Service representatives are available Monday – Friday, 8 a.m. – 5 p.m., Saturday, 8 a.m. – 12 p.m. Please note the Customer Service Center is closed on Sundays.
Learn more: https://www.santa-ana.org/trash-recycling/
---
Public Works Hotline Available 24/7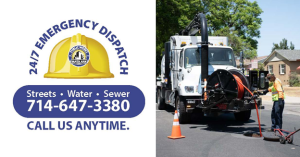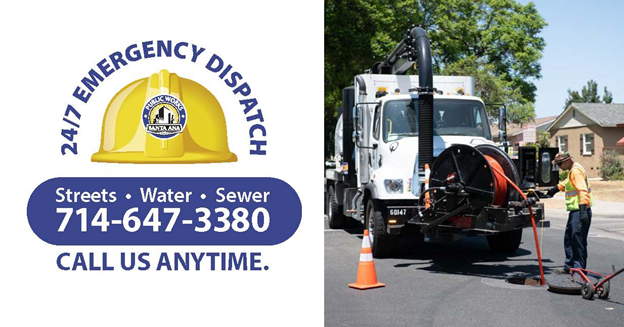 For sewer, street and water emergencies, please call Public Works Dispatch at (714) 647-3380. You can call 24 hours a day, seven days a week. For less urgent matters, you can report many issues such as fallen tree branches, graffiti and potholes by using the mySantaAna app.
Download mySantaAna App: https://www.santa-ana.org/mysantaana-app/
---
Check Out a State Parks Pass at Santa Ana Public Library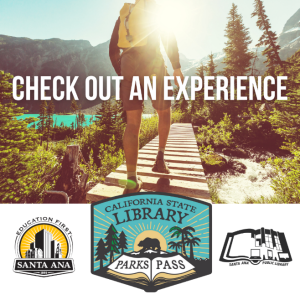 The Santa Ana Public Library (SAPL) has partnered with the California State Library to provide free vehicle day-use entry to over 200 participating state park sites to library card holders! When you check out a California State Library Parks Pass from the Santa Ana Public Library, you can visit any of the 200 participating state park units during a period of three weeks. The SAPL currently offers six passes ready for check out.
Reserve a State Parks Pass: https://sapl.tlcdelivers.com/#section=resource&resourceid=1413197248&currentIndex=0&view=allCopiesDetailsTab
Learn More About the Parks Pass: https://www.parks.ca.gov/?page_id=30806
---
Get Help Building a Backyard Home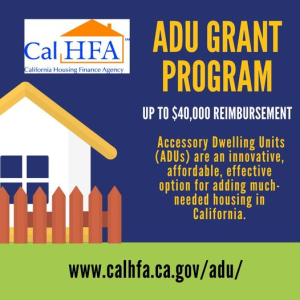 The California Housing Finance Agency is offering a grant program for Accessory Dwelling Units (ADUs). ADUs have been known as granny flats, in-law units, backyard cottages, secondary units and more. The ADU Grant Program provides up to $40,000 to reimburse pre-development and non-reoccurring closing costs associated with the construction of the ADU. Eligible homeowners with low or moderate income can apply today.
Apply for ADU Grant: https://www.calhfa.ca.gov/adu/.
---
My First Home Program Helps New Homebuyers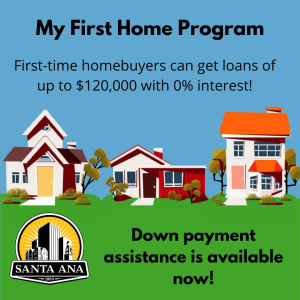 Are you trying to buy your first home? The City of Santa Ana's My First Home Program offers down payment assistance loans of up to $120,000 with 0% interest rate to first-time home buyers purchasing a home in Santa Ana. 
Apply for My First Home: https://www.santa-ana.org/my-first-home/
---
Help for Small Businesses and Independent Contractors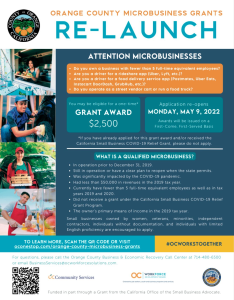 The Orange County Microbusiness Grants program has relaunched! Owners of small businesses, drivers for Uber and other services, street vendors and other qualified businesses can receive grants of up to $2,500 grant are below.
Microbusiness Grants: https://www.oconestop.com/orange-county-microbusiness-grants
---
Check Out the New City Website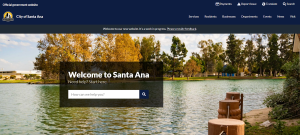 The City of Santa Ana has launched a redesigned website that is made to be more user friendly and make it easier to find the services and information you need. The website is a work in progress and we will be making regular updates and improvements to better serve the community. Please check out the website and click "Please provide feedback" to share your thoughts.
New City Website: https://www.santa-ana.org/
---
Free Food Distributions in Santa Ana

As part of one of our ongoing Revive pandemic recovery initiatives, we have partnered with various local organizations to host free food distributions throughout the City. The free food distributions are available in Santa Ana for anyone in need. The food is distributed on a first-come, first-served basis, while supplies last.
Partnering organizations currently include Delhi Center, Santa Ana Elks Lodge 794 and Latino Health Access. Other local organizations are also distributing free food, including Orange County First Assembly and Seva Collective.
Find Food Distributions: https://www.santa-ana.org/food-distributions/
---
KNOW THAI'S PROJECTS
Support Local Vietnamese Businesses

It was amazing to join the grand opening for Tastea Santa Ana (710 S. Harbor Blvd.)! I'm so proud to support and elevate a Santa-owned business here in Ward 1! Make sure you stop by with your friends and family, especially as the weather heats up! Check out all the programs and services that are available for local businesses in Santa Ana.
---
Proclamation to Vietnamese Heritage Museum for Black April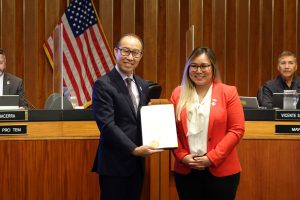 On April 30, 1975, communist North Vietnamese troops captured Saigon. This event, known as Black April, marked the end of the Vietnam War and the beginning of the reign of the Communist Party of Vietnam.
Many Vietnamese escaped from the communists and came to the United States. The City of Santa Ana is home to at least 25,000 residents of Vietnamese descent and is a part of Little Saigon, the capital of the Vietnamese diaspora and the largest Vietnamese community in the world outside Vietnam. It was my honor to present a proclamation to the Vietnamese Heritage Museum declaring April 30, 2022 as Black April.
---
Vietnamese Heritage Museum Hosted Gala Fundraiser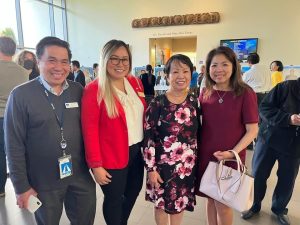 The Vietnamese Heritage Museum (VHM) is a non-profit 501(c)(3) organization dedicated to the preservation and exhibition of our Vietnamese refugees' heritage. VHM collects and shares the testimonies and artifacts that tell the stories of the Vietnamese refugees. I was honored to be invited to their first gala fundraising on May 1, 2022.
---
Proclamation to the Lau Family for Asian American and Pacific Islander Heritage Month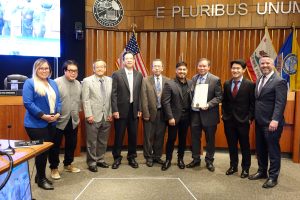 During the City Council meeting on May 3, 2022, the City Council awarded a Proclamation to the Lau family to proclaim May 2022 as Asian American and Pacific Islander Heritage Month. The AAPI communities make our nation more vibrant through diversity of cultures, languages and religions. Santa Ana has a Vietnamese Little Saigon community and was the location of the first Chinatown in Orange County. We honor the history of resilience, survival and courage of the AAPI communities.
---
Author Hour Series with Viet Thanh Nguyen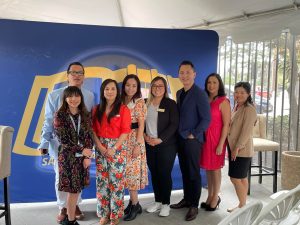 It was great to meet and have a conversation with the first Vietnamese American Pulitzer Prize-winning author, Viet Thanh Nguyen, at our Santa Ana Main Library. Viet Thanh Nguyen's novel, "The Sympathizer," is a New York Times best seller and won the Pulitzer Prize for fiction. He is also a university professor, the Aerol Arnold Chair of English, and a professor of English, American Studies and Ethnicity, and Comparative Literature at the University of Southern California. Our library staff did a wonderful job to host this meaningful event to celebrate the AAPI month.
---
My Personal Connection to Black April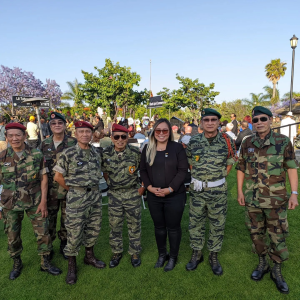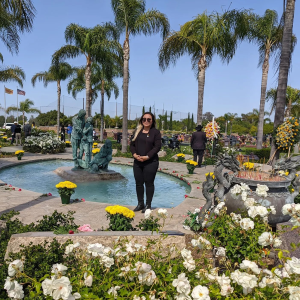 Black April – April 30 – is a day in which the Vietnamese diasporic community commemorates the Fall of Saigon 1975. It marks the day that many of our families lost our homeland in Vietnam. I'm a proud Vietnamese refugee and grateful I can still learn and hear stories from our Vietnamese seniors. As the first Vietnamese American Councilmember in Santa Ana, I strive to not only elevate stories of Vietnamese refugees, but learn from our elders' sacrifices to make the lives of all residents better, be it housing attainability, public safety, or youth services.
It's my duty and responsibility to learn from the past and make a brighter future. That's the bridge I'm trying to build and I learn more about the process every day. The Vietnamese Americans designate April as Black April because April 30, 1975, was when the historic Fall of Saigon took place and millions of Vietnamese fled Vietnam in boats to escape the Communist regime. Many of the boat people got political asylum in the United States. Orange County's Little Saigon is home to the largest Vietnamese population outside of Vietnam. April 30 is a day of somber reflection for the local refugee community.
---
Rent Control Workshop at Hope Community Services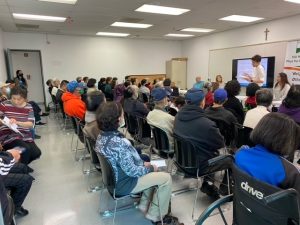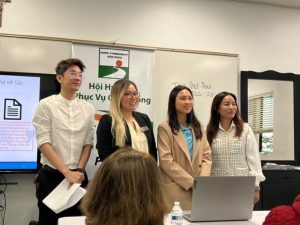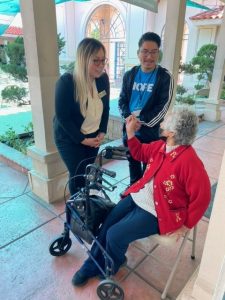 I was very happy to sponsor a Rent Control Workshop in Vietnamese on April 29 at Hope Community Services for the Vietnamese community. It was a good turnout and we were able to answer questions related to the Rent Stabilization and Just Cause Eviction Ordinances that went into effect on Nov. 19, 2021.
---
Section 8 Housing Voucher Pre-Application Workshop in Ward 1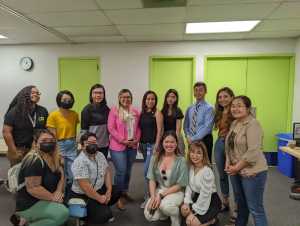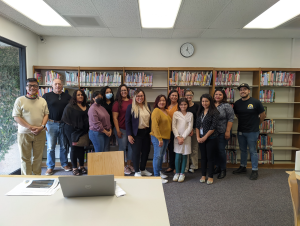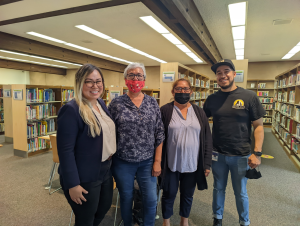 Working with staff, VietRise, and other local volunteers to provide Vietnamese and Spanish translation, we helped dozens of residents who didn't speak English apply to join the Section 8 Housing Voucher lottery at Newhope Library. It was humbling to see how City staff and volunteers stepped up to help our low-income residents get housing and truly rewarding to meet new community members. It's my goal to bring City services to ALL residents, and these workshops are definitely a big part of making government accessible to all!
---
Commemorating Memorial Day at Fairhaven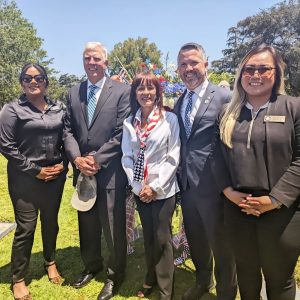 It was my first time at the Fairhaven Memorial Park & Mortuary Memorial Day commemoration, and it was incredible. The speeches and stories were moving and the performances were fantastic. I'm so glad I was able to attend this year to remember the sacrifices of our military members who gave their lives in service to our nation. Monday, April 11: 6-7 p.m., Newhope Library, 122 N. Newhope St.
---
Celebrating Chicano Heritage at the Unveiling of a New Santa Anita Mural
I had the honor of attending a mural unveiling in Santa Anita and it was such a fun, inspiring community event! I'm honored to have the opportunity to help build bridges and celebrate our diversity. Thank you Santa Anita Neighborhood Association, especially Felipe and Martha, for seeing our community's art, culture, and history and all the artists who volunteered their time for this awesome cause! Thank you for uplifting voices in the neighborhood, especially those of Chicano heritage!
---
Proud to Celebrate Love and Pride in Santa Ana!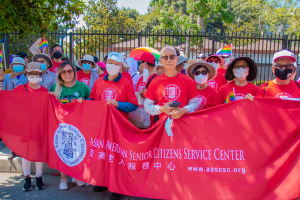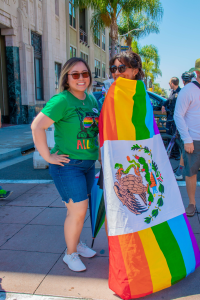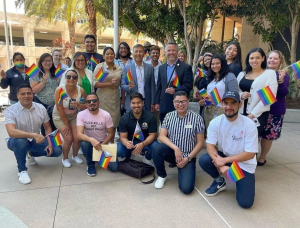 Santa Ana is incredible because we accept and love one another, no matter our sexual or gender orientation. I'm proud that we not only raised the Progressive Pride Flag this year, OC Pride Parade came home! There was so much joy and celebration and I'm honored have been a part of it!
---
KNOW OUR MEETINGS & EVENTS
Santa Ana Movies in the Park Series – June 8 through August 31

The Parks, Recreation and Community Services Agency is offering free outdoor movie screenings of family-friendly classics and newly released films every Wednesday in local parks. Pre-show activities will include live music, arts and crafts, games, bounce houses, and free opportunity drawings. Local food vendors will be selling tasty drinks and treats. Free popcorn will be provided until supplies last and guests who would like to enjoy the movie selection in a second language will have the ability to rent audio headphones.
July 27 – Onward (PG) at El Salvador Par – 1825 W Civic Center Drive
August 3 – Coco (PG) at El Salvador Park – 1825 W Civic Center Drive
August 10 – Big Hero 6 (PG) at Rosita Park – 706 N Newhope Street
August 17 – Jungle Cruise (PG-13) at Madison Park – 1528 S Standard Street
August 24 – Boss Baby: A Family Business (PG) at Mabury Park – 1801 E Fruit Street
August 31 – Encanto (PG) at Memorial Park – 2102 S Flower Street
---
Concerts in the Park Series – Every Thursday in August

The Santa Ana Concerts in the Park Series takes place every Thursday in August at a different location each week: Windsor Park, Portola Park, Jerome Park, or Thornton Park. Each concert will have live music, food trucks and kids activities. Doors open at 5:30 p.m.
Concerts in the Park Schedule: https://www.santa-ana.org/city-produced-events/
---
Butterflies Take Flight at Santa Ana Zoo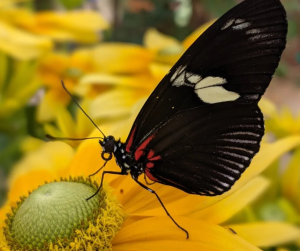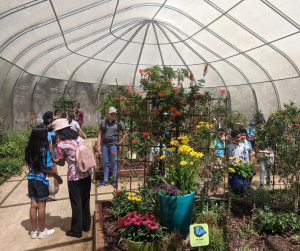 The Santa Ana Zoo opened Flight – A live butterfly experience at Prentice Park. You can explore the butterfly habitat where hundreds of beautiful butterflies form North, Central and South America fly through the gardens and all around you. Flight will be open daily from 10am-4:30pm and is included with Zoo admission until the end of September and return in Spring 2023.
Learn more about Flight: https://www.santaanazoo.org/
---
Mid-Autumn Festival  – October 1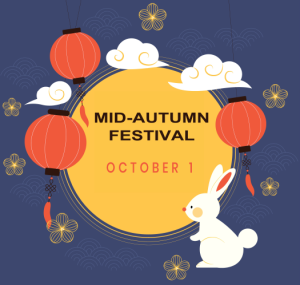 Save the date! The City of Santa Ana will host the very first Mid-Autumn Festival on October 1, 2022 at Rosita Park from 4 to 9 p.m. Bring your friends and family to enjoy a cultural celebration event with tons of unique performances and fun activities including lantern decoration, arts and craft for the children. Admission is free.
Saturday, October 1 – 4 p.m. to 9 p.m.
Rosita Park, 706 N Newhope Street.
---
Local Events
Resident Days at the Zoo • Third Sunday of each Month
Bowers Museum free Sundays • Santa Ana residents are free each Sunday
Discovery Cube Waste Free Days • Santa Ana residents get free admission to the Discovery Cube on the first Tuesday of the month
Bowers Museum free Sundays: http://bowers.org/images/pdf/Bowers_Museum_Free_Programs.pdf
Cube on the first Tuesday of the month: https://www.discoverycube.org/promotions/
---
USEFUL RESOURCES
Parking Tickets: https://www.santa-ana.org/parking-enforcement/
Public Works: https://www.santa-ana.org/departments/public-works/
Neighborhood Initiatives: https://www.santa-ana.org/departments/neighborhood-initiatives/
Utility Services: https://www.santa-ana.org/municipal-utility-services/
Schedule a bulky item pickup: Call Republic Services (877) 328-2074
Police Non-Emergency Line: (714) 245-8665
Emergency Water Services: (714) 953-8026
Who Do I Call? https://www.santa-ana.org/who-do-i-call
---
Stay Connected!
Follow the City on Social Media
Get involved in our City! Follow the City of Santa Ana on Instagram, Facebook, and Twitter, get community alerts on Nixle, and join your neighborhood community on Nextdoor.