Dear Ward 1 Residents,
I hope you all had a wonderful New Year! Before turning to 2023, I wanted to make sure we acknowledge the closure of 2022 with some new colleagues on the dais—Councilmember Benjamin Vazquez in Ward 2 and Santa Ana's first woman Mayor, Valerie Amezcua! It was a historic election, and I feel so lucky to have witnessed it.
We hit the ground running in 2023, ringing in the Year of the Cat (or Rabbit) in January by temple hopping to wish residents luck and prosperity and participating in the Tet Parade in Westminster! 2023 was also the first time (as far as I'm aware) that the City of Santa Ana—let alone a councilmember—sponsored a booth at the UVSA Tet Festival! As the first Vietnamese American Councilmember in Santa Ana, I was very excited to celebrate with residents and neighbors from nearby cities. We shared lots of information about our youth water poster contest and the down payment assistance program and gave away lots of prizes! I can't thank the Ward 1 Team enough for their dedication, hard work, and positive attitude!
My favorite thing to do as your public servant is to make sure you're well-informed and receive the support you need from the City. So, as you'll see in this newsletter, we'll be holding more workshops, clinics, and local events to bring services and information to Ward 1 residents. I hope you share the information in this newsletter with your friends, families, and neighbors and reach out to me if you need assistance. The Ward 1 Team is here to support you as best we can.
I look forward to seeing (or hearing) from you at a future event soon!
Yours Truly,
Thai Viet Phan, Councilmember – Ward 1
---
---
In this issue…
Cultura: A Community Connection Guide
————————
Participate in the City budget process
————————
Celebrating Tet Lunar New Year
————————
Utility Assistance
---
Know our events and meetings
Down Payment Assistance Program Workshop in Spanish – February 2023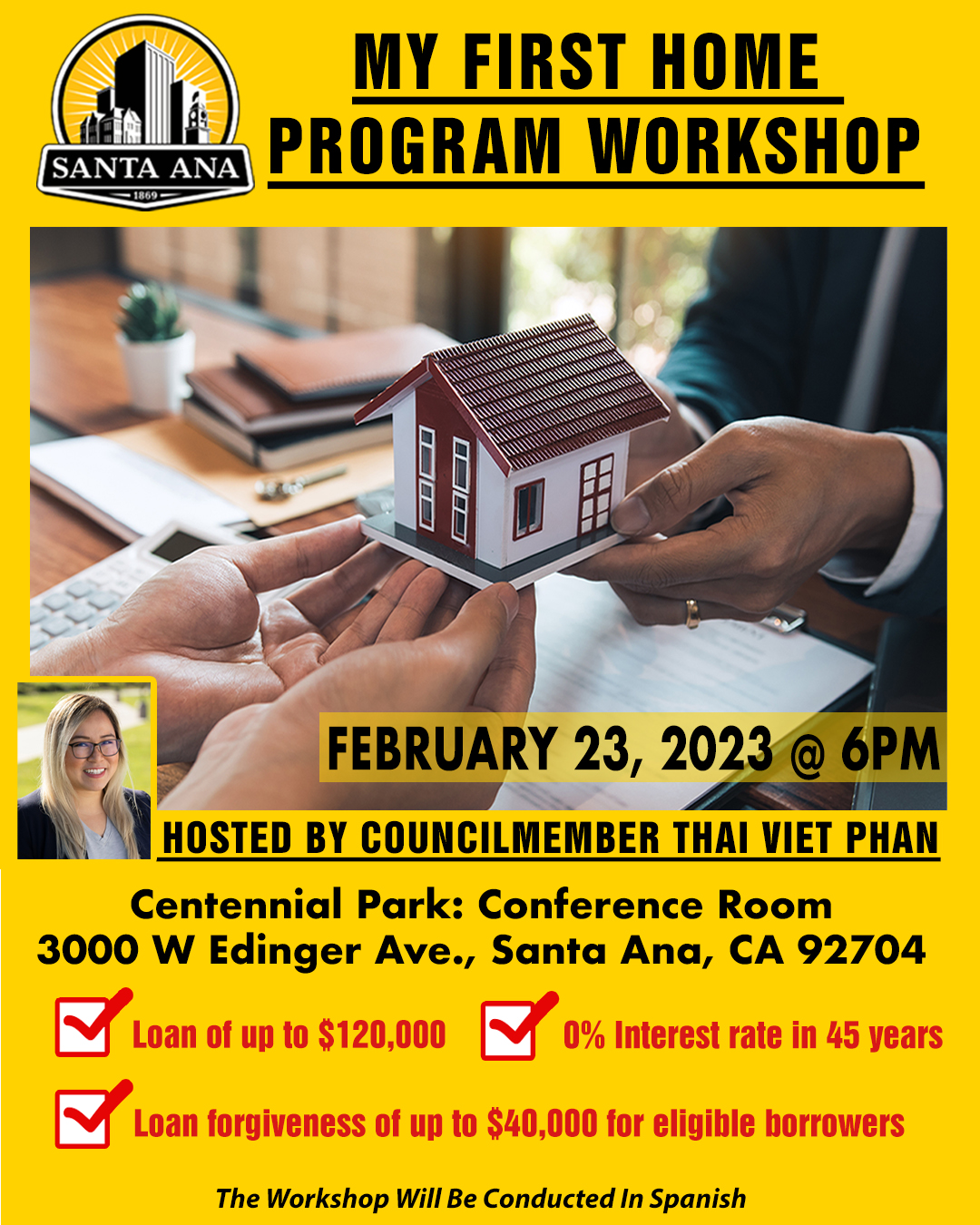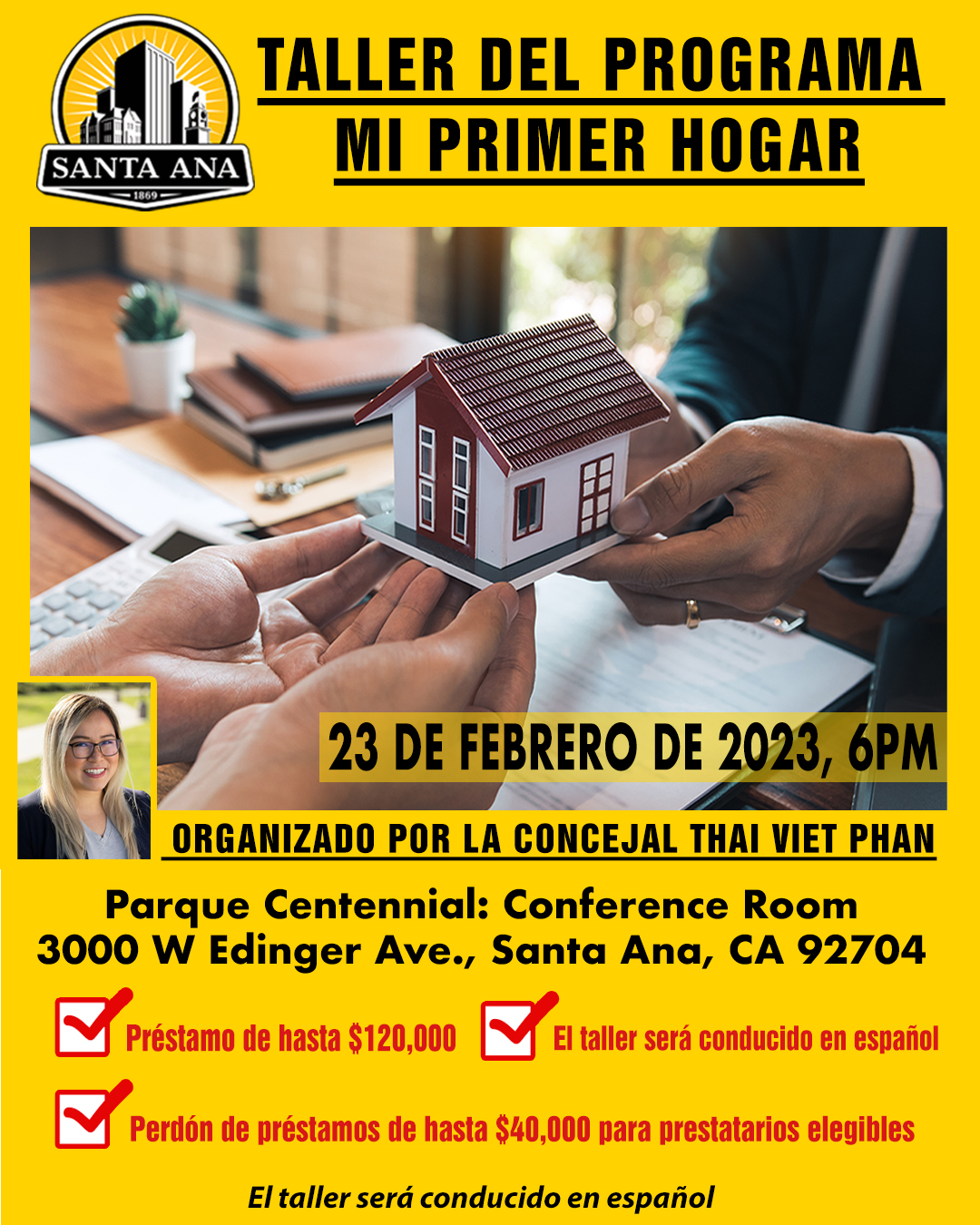 I hosted the Down Payment Assistance Program for the first time homebuyers workshop in Vietnamese back in November 2022. This time, I'm working with City staff from the Housing Division to host a similar workshop in Spanish.
Thursday, February 23

6 p.m. – 8 p.m.

Centennial Park, Conference Room, 3000 W. Edinger Ave.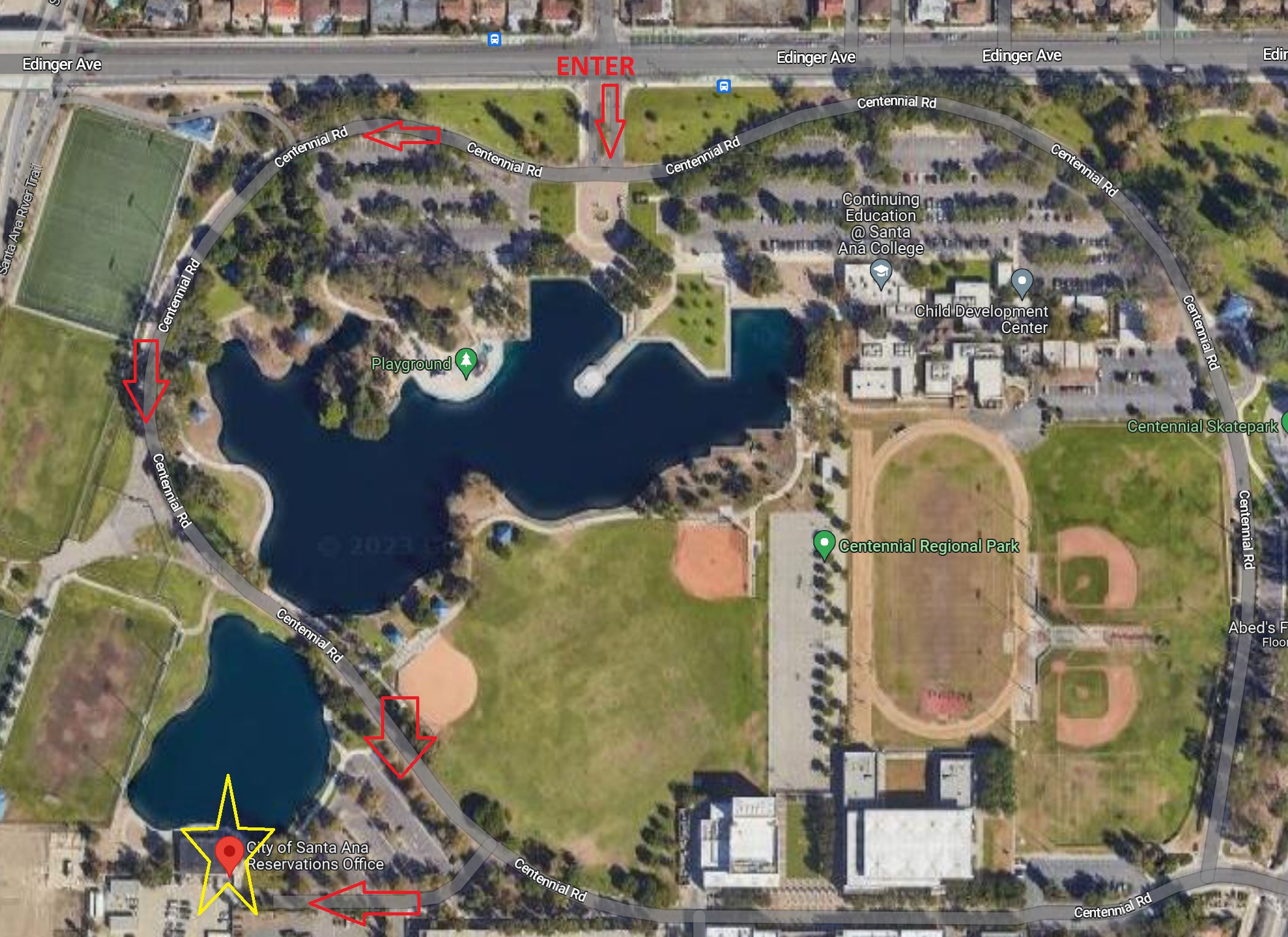 For more information, visit https://www.santa-ana.org/my-first-home/
---
Information session and virtual tour of Homeless Navigation Center – February 28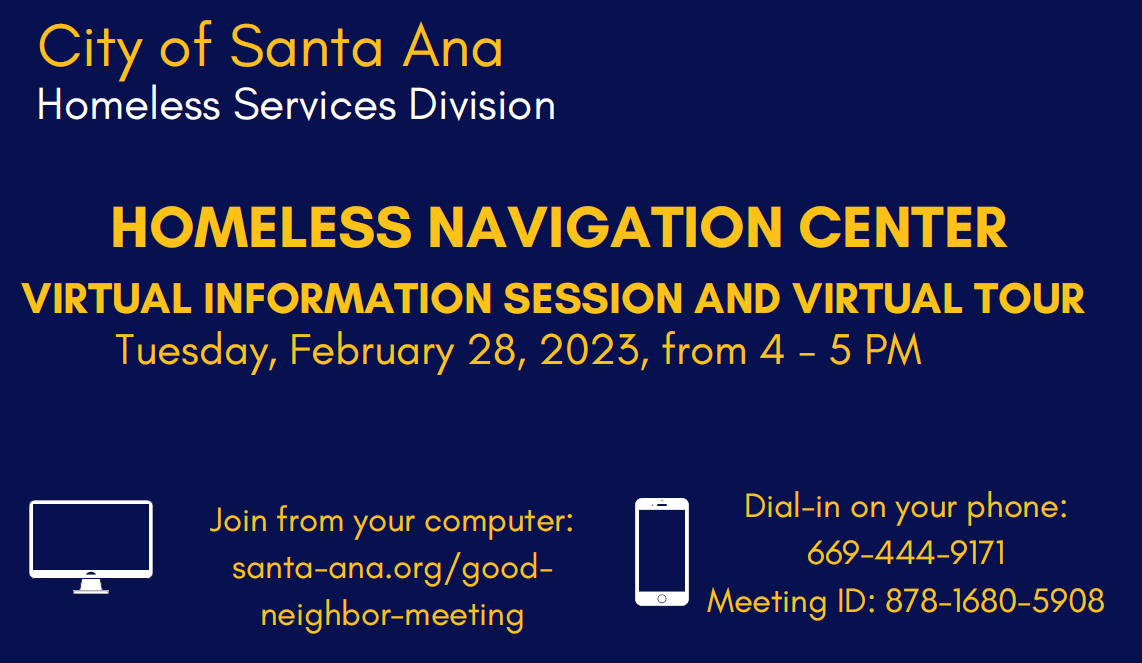 Our Homeless Services Division is partnering with Illumination Foundation, the operator of the City's Homeless Navigation Center, for a Good Neighbor meeting. This virtual meeting is intended to provide an opportunity for members of the surrounding community to learn more about the operation of our homeless shelter.
For more information, email Terri Eggers at teggers@santa-ana.org
---
Community Budget meetings – March 1-23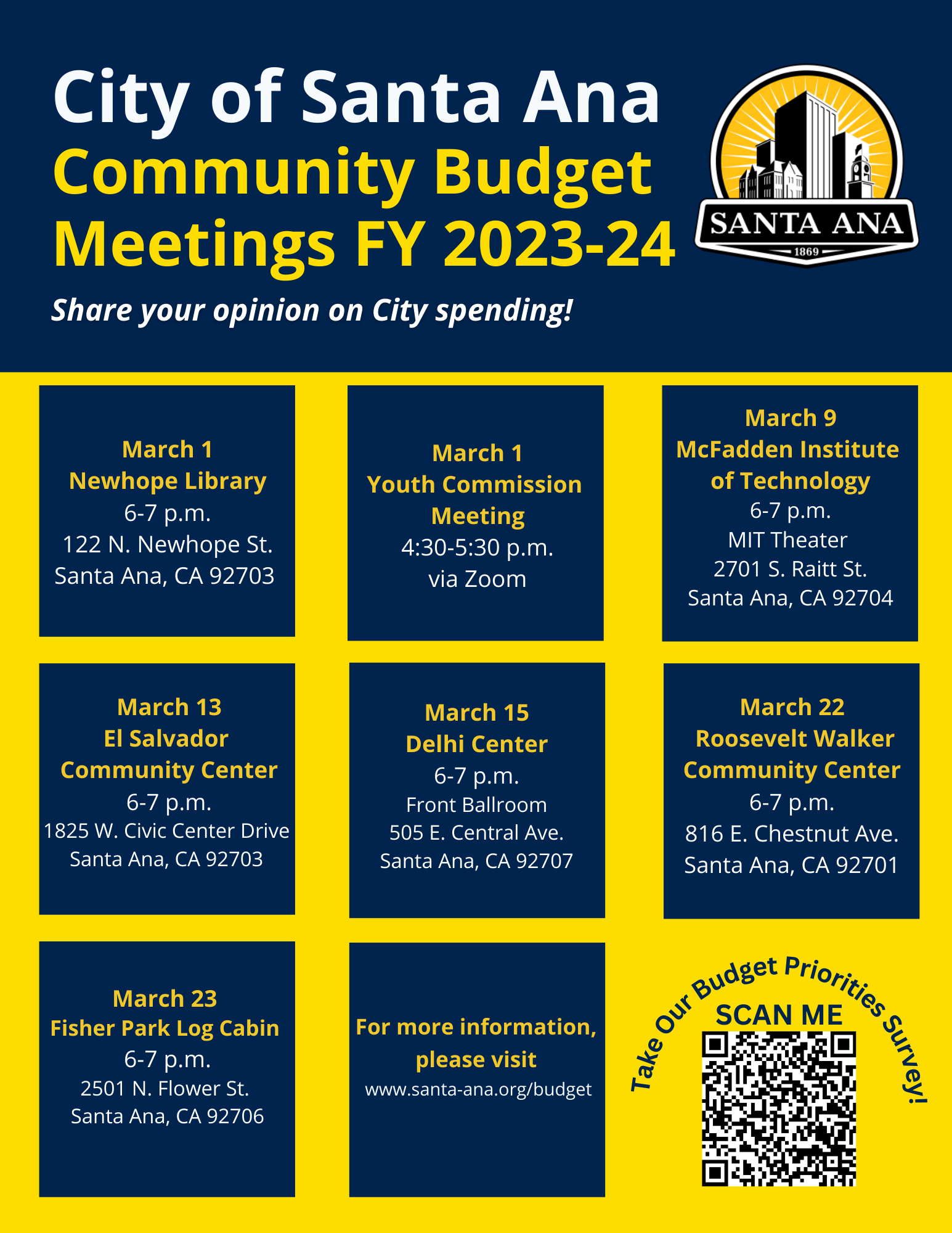 The City of Santa Ana is beginning its annual budget process for the 2023-2024 fiscal year, and your opinion matters! Public input is important to the City's transparent and inclusive budget process. The Finance and Management Services Agency is hosting a series of community budget meetings where members of the public can learn more about the City's budget and provide input.
Find all community budget meetings: https://www.santa-ana.org/budget
---
Santa Ana Zoo's 71st Birthday Party – March 19

Help the Zoo celebrate with a scavenger hunt with animal education activities. See the animals get birthday enrichment treats! Free for Santa Ana residents and members. Free for the general public with paid admission.
Sunday, March 19

11 a.m. to 2 p.m.

Santa Ana Zoo, 1801 E. Chestnut Ave.
---
Legal Clinic in Vietnamese and Spanish @ Salgado Community Center – April 15 & April 22
As the Vice President of the Vietnamese American Bar Association of Southern California, I worked with Stanton Councilmember Hong Alyce Van to host a legal clinic in Vietnamese last year was a big success. This time, I will host legal clinics on April 15 (Vietnamese) and April 22 (Spanish). We'll be working with new and old legal partners to bring these services to Santa Ana residents. Keep an eye out for more information!
Vietnamese Legal Clinic: Saturday, April 15

Salgado Community Center, 706 N. Newhope St.
Spanish Legal Clinic, Saturday, April 22

Salgado Community Center, 706 N. Newhope St.
---
Know your Ward & City
City budget: Take our survey and join our community meetings

We are beginning our City budget process for the 2023-2024 fiscal year, and we encourage you to participate! This is an important opportunity for members of the public to share their thoughts and priorities about how the City of Santa Ana spends its funding on local services, from libraries to parks to police and much more.
The Finance and Management Services Agency has created an online budget priorities survey and is hosting a series of community budget meetings where members of the public can learn more about the City's budget and provide input. The survey and the meetings are available in English, Spanish and Vietnamese. Please encourage your friends, family and neighbors to get involved. The more input we receive, the better we can serve the community!
Share your ideas about the City budget: https://www.santa-ana.org/budget/
---
Subscribe to Cultura: A Community Connection Guide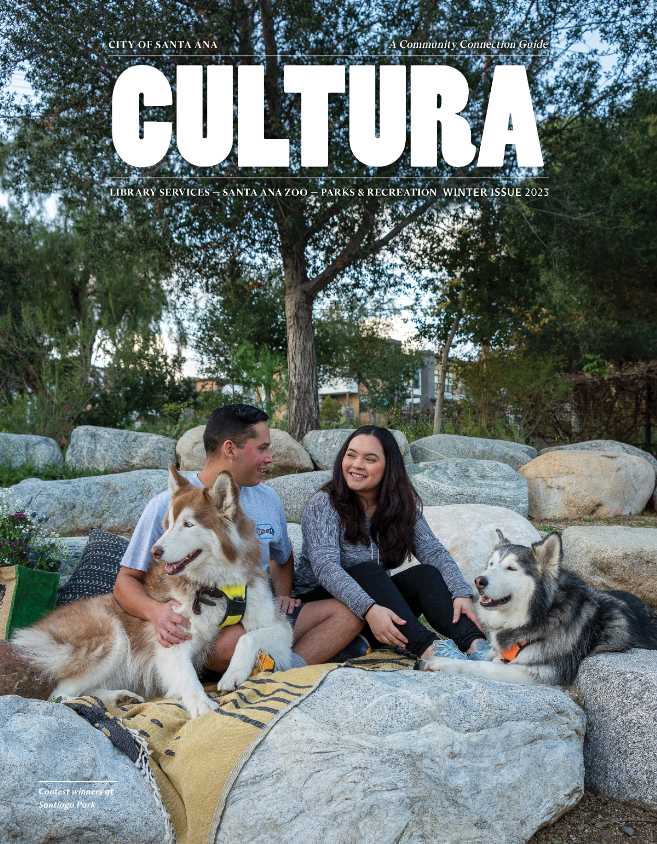 Cultura is our quarterly guide of programs, activities and news from Parks and Recreation, Santa Ana Zoo, and the Library. You can now subscribe to receive a printed copy of the upcoming issue! You can also read it on mobile or view the PDF online.
Read Cultura and subscribe: https://www.santa-ana.org/cultura/
---
Take a FREE tour of California's water system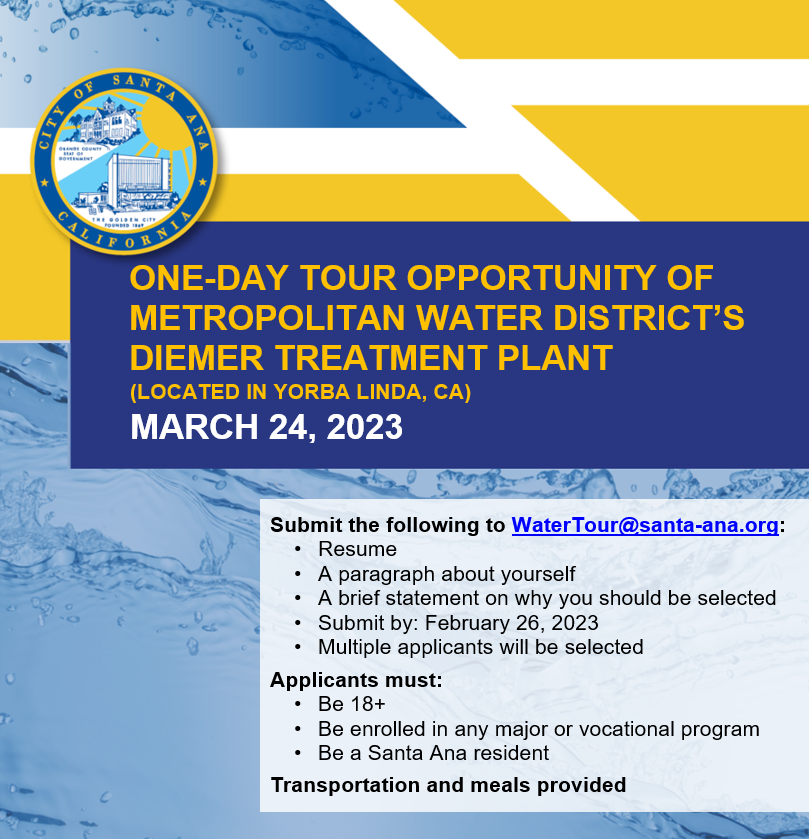 Students enrolled in college or a vocational program can gain first-hand knowledge about our water supply with an all-expenses-paid tour of the Diemer Treatment Plant Sponsored by Metropolitan Water District of Southern California (MWD). The free tour of the water system will be on Friday, March 24, 2023 at the plant in the City of Yorba Linda.
To apply, please submit a brief statement of interest about yourself and why you should be selected for this opportunity to the City of Santa Ana Water Resources Division watertour@santa-ana.org by Feb. 26. Applicants must be at least 18 years old, enrolled in any major or vocational program, and a Santa Ana resident. Transportation and meals are provided during the tour.
For more information, visit https://www.santa-ana.org/one-day-free-tour-of-metropolitan-water-districts-plant/
---
Signing up for the mailing list of First Point Affordable Housing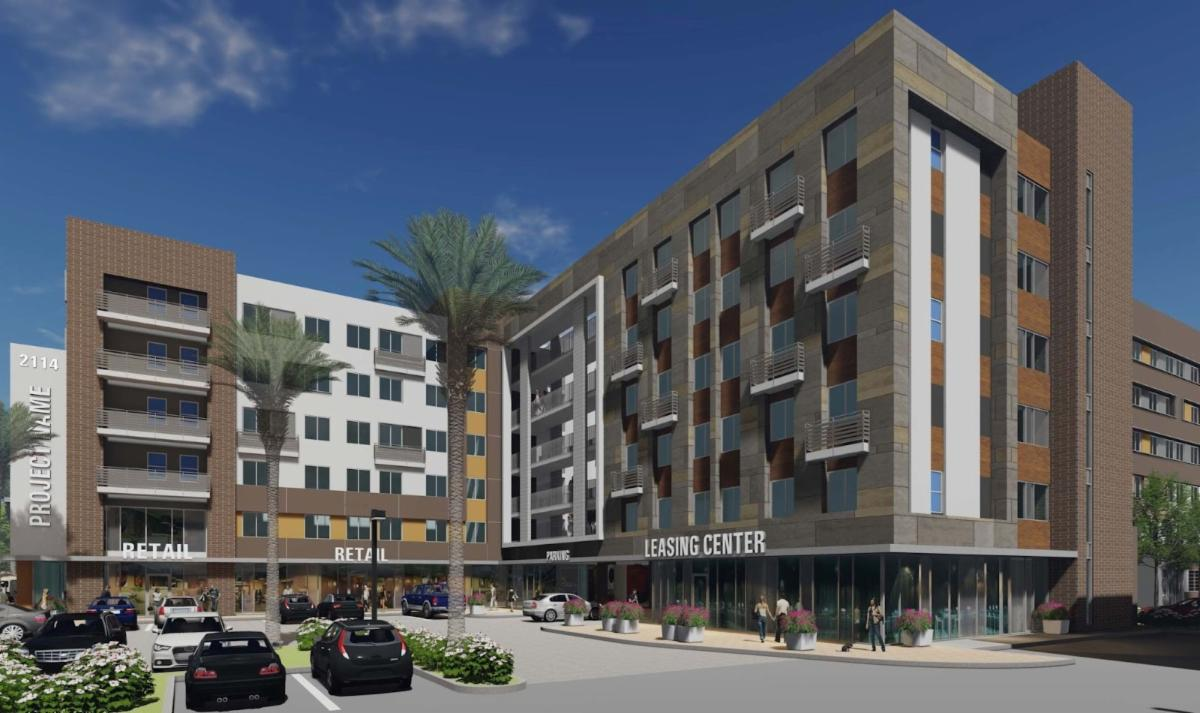 First Point I & II Apartments are new, affordable, multifamily apartment communities currently under construction at 2114 E. First St. in Santa Ana. First Point is now accepting online interest list applications. The project includes 552 one-, two-, three- and four-bedroom apartment homes. Preference is given to applicants who are residents of Santa Ana and/or worked at least 32 hours per week for at least the last six months in Santa Ana.
First Point Affordable Housing
---
Know your resources
SCE and SoCalGas offer utility bill assistance

Southern California Edison and SoCalGas both offer assistance programs for residents who may be struggling to pay their bills during the recent surge in utility prices. SoCalGas programs include energy-efficient home upgrades at no cost, past-due bill forgiveness, 20% monthly discounts, a one-time bill grant, and federal bill assistance. SCE offers payment arrangements and extensions, one-time bill assistance, debt forgiveness for qualified residential customers and more.
SCE assistance: http://www.sce.com/billhelp
SoCalGas assistance: https://www.socalgas.com/save-money-and-energy
---
Who do I call at City Hall?
Important phone numbers:
City Hall main line: (714) 647-5400

Code Enforcement: (714) 667-2780

Graffiti Hotline: (877) 786-7824

Emergency Water Services: (714) 953-8026

Public Works dispatch (street sweeping, trees): (714) 647-3380
Utility services
Starting a small business?
Food assistance: 
---
Download mySantaAna App to report issues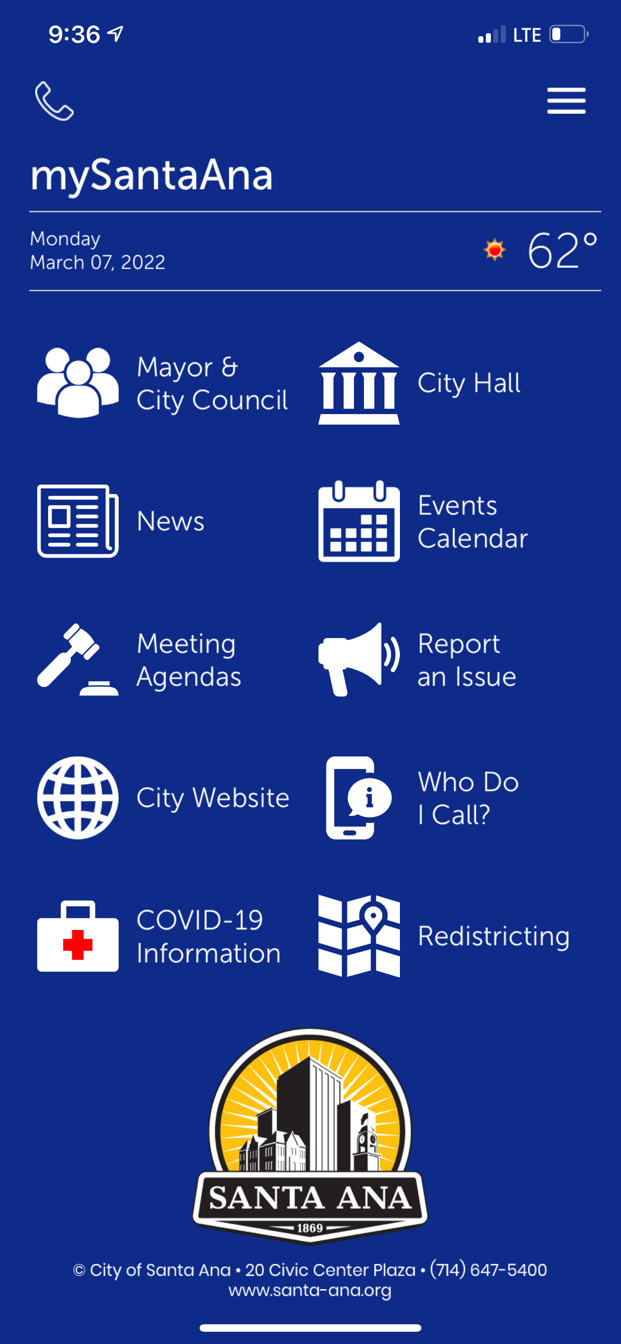 The mySantaAna mobile app puts the power of the Santa Ana city government in the palm of your hand! Residents with an iPhone or Android smartphone can now download the mySantaAna application for free allowing them to quickly and easily report issues with photos to the City for clean-up. You can report potholes, downed tree branches, graffiti, trash and much more!
Download the mySantaAna App: https://www.santa-ana.org/residents/mysantaana-app
---
Know Thai's projects
Proclamation declaring January 22, 2023, as Tết Nguyên Đán/Lunar New Year

I was proud to present a proclamation from the City Council declaring January 22, 2023, as Tết Nguyen Đán/Lunar New Year, Year of the Cat (or Rabbit if you don't follow the Vietnamese zodiac) to VietLA, a nonprofit organization in Santa Ana. VietLA was established in 2022 to promote Vietnamese heritage and culture and provide language access to residents, particularly here in Santa Ana. We've worked with VietLA on a rent stabilization workshop and a down-payment assistance workshop, both in Vietnamese.
---
Celebrating Tet and Lunar New Year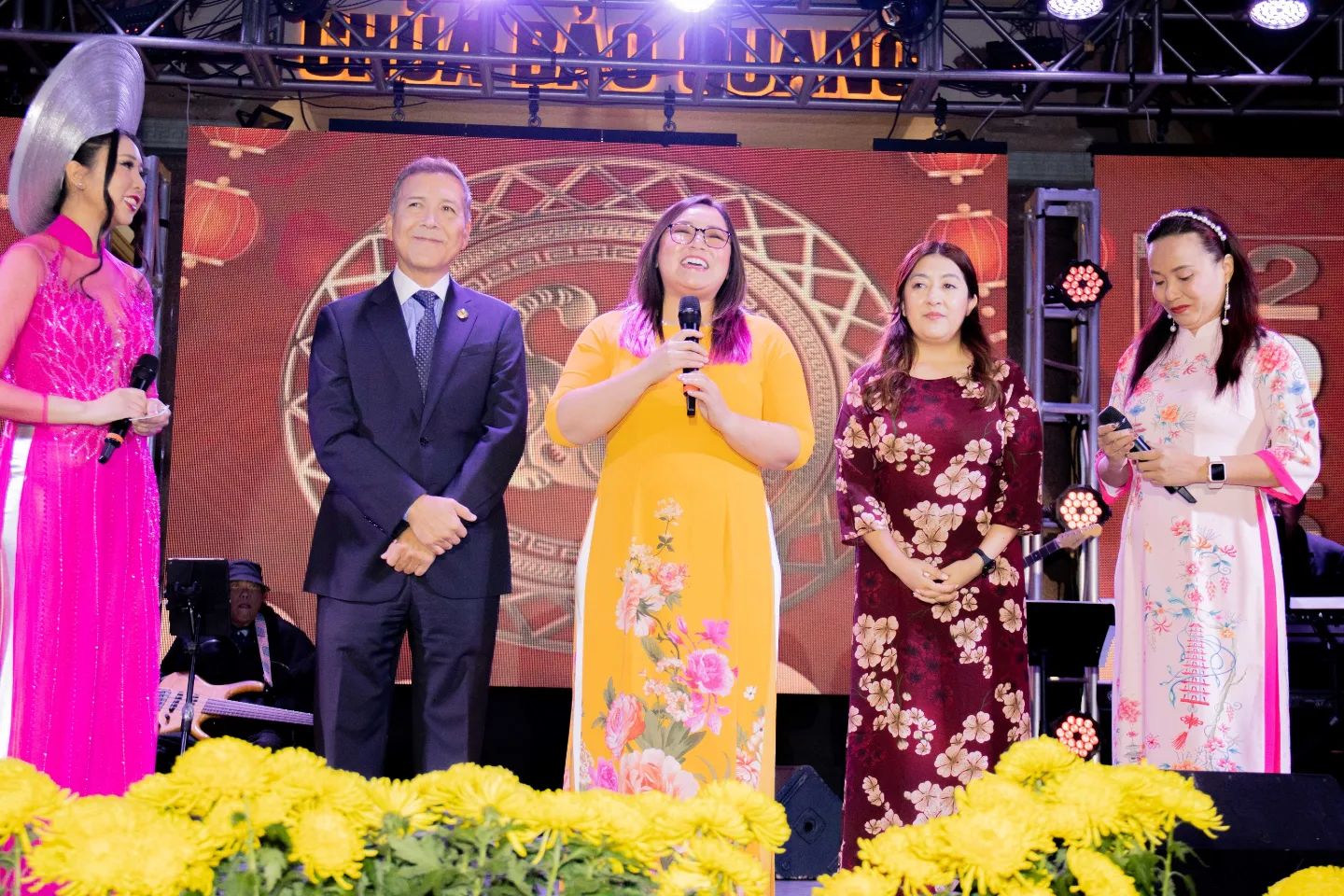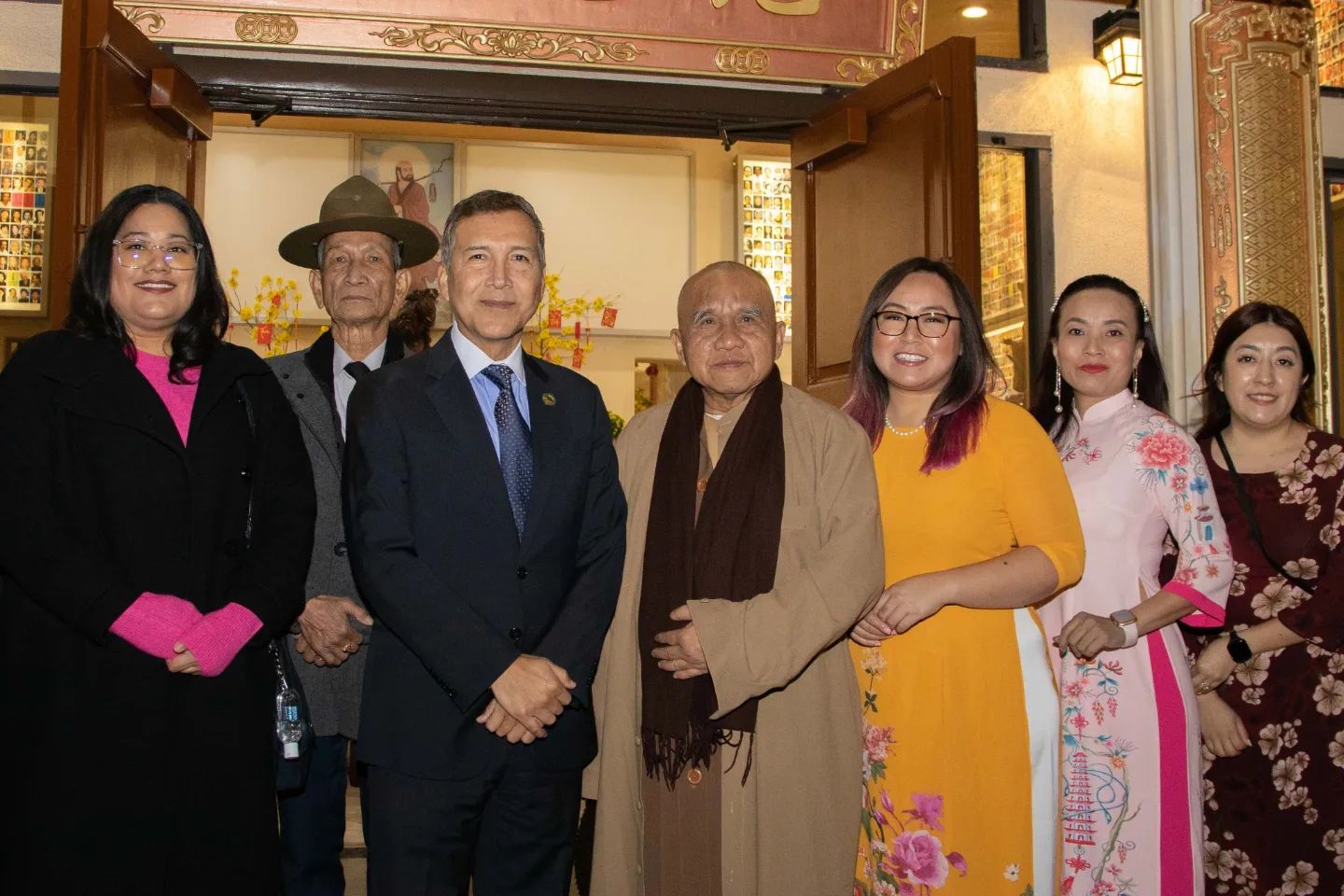 Chúc Mừng Năm Mới! I spent time doing temple hopping to ring in Lunar New Year and participate in the Tết parade in Westminster! It was so fun to celebrate the beginning of spring with the Vietnamese community and visitors from all over the country!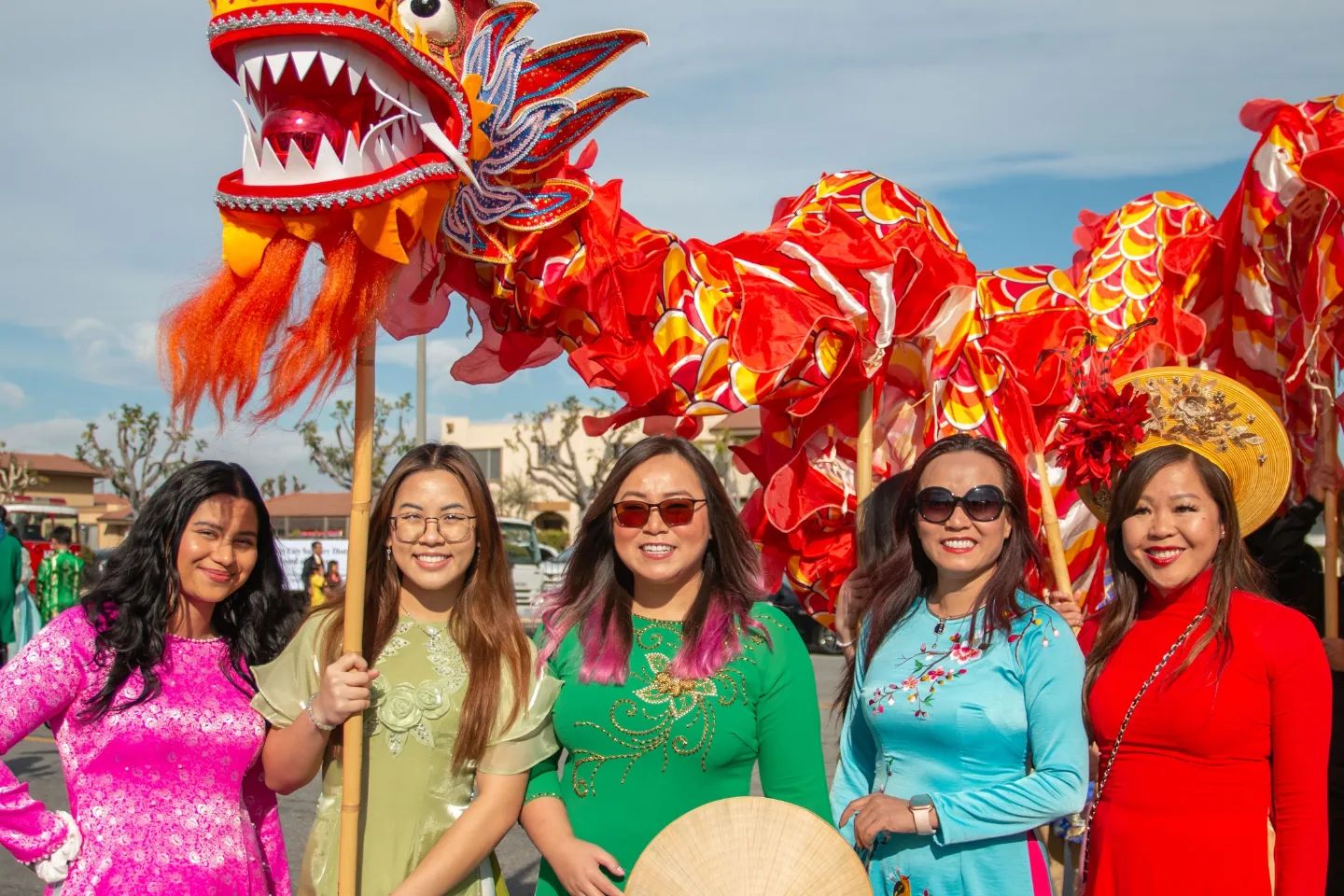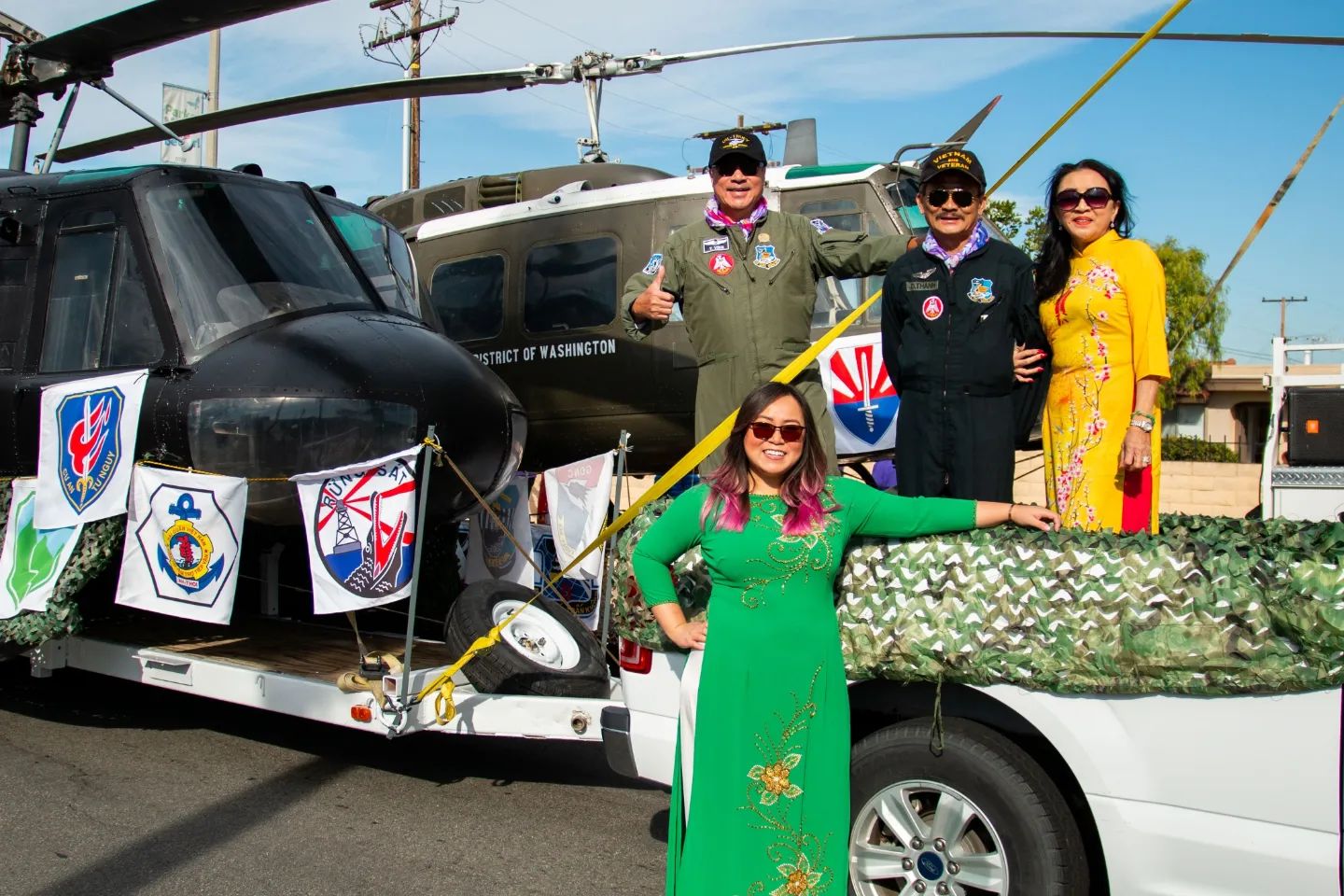 ---
UVSA Tet Festival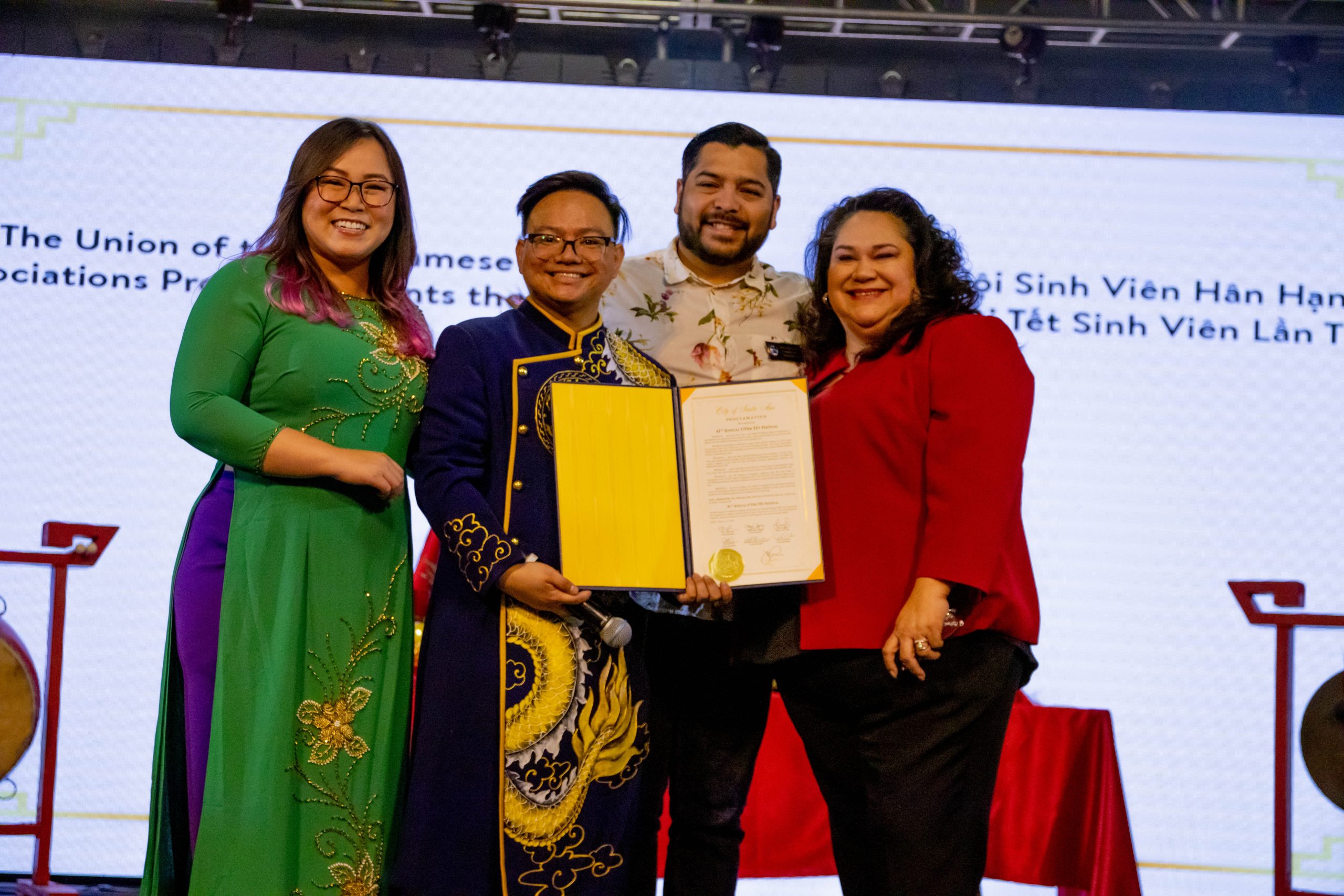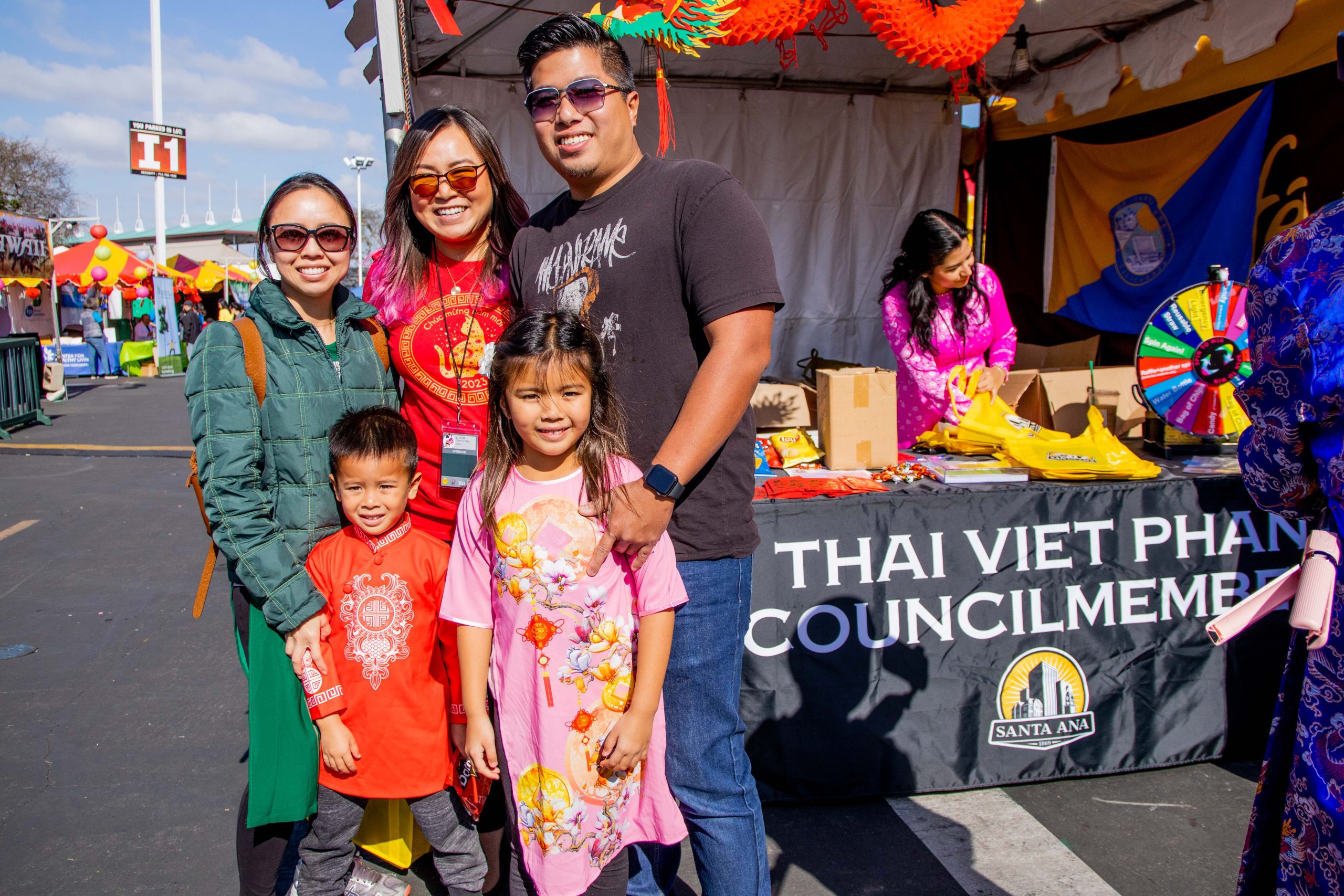 I also had a great time celebrating the 2023 UVSA Tet Festival, Year of the Cat! The festival at OC Fair & Event Center in Costa Mesa attracts thousands of people from all over and it is one of the most popular Lunar New Year celebrations in Southern California. This is the first time I've had a booth at this wonderful event and I had the opportunity to connect with many residents who shared their valuable ideas about their City government. I appreciate all of the feedback from my constituents.
---
Celebration of Emperor Quang Trung victory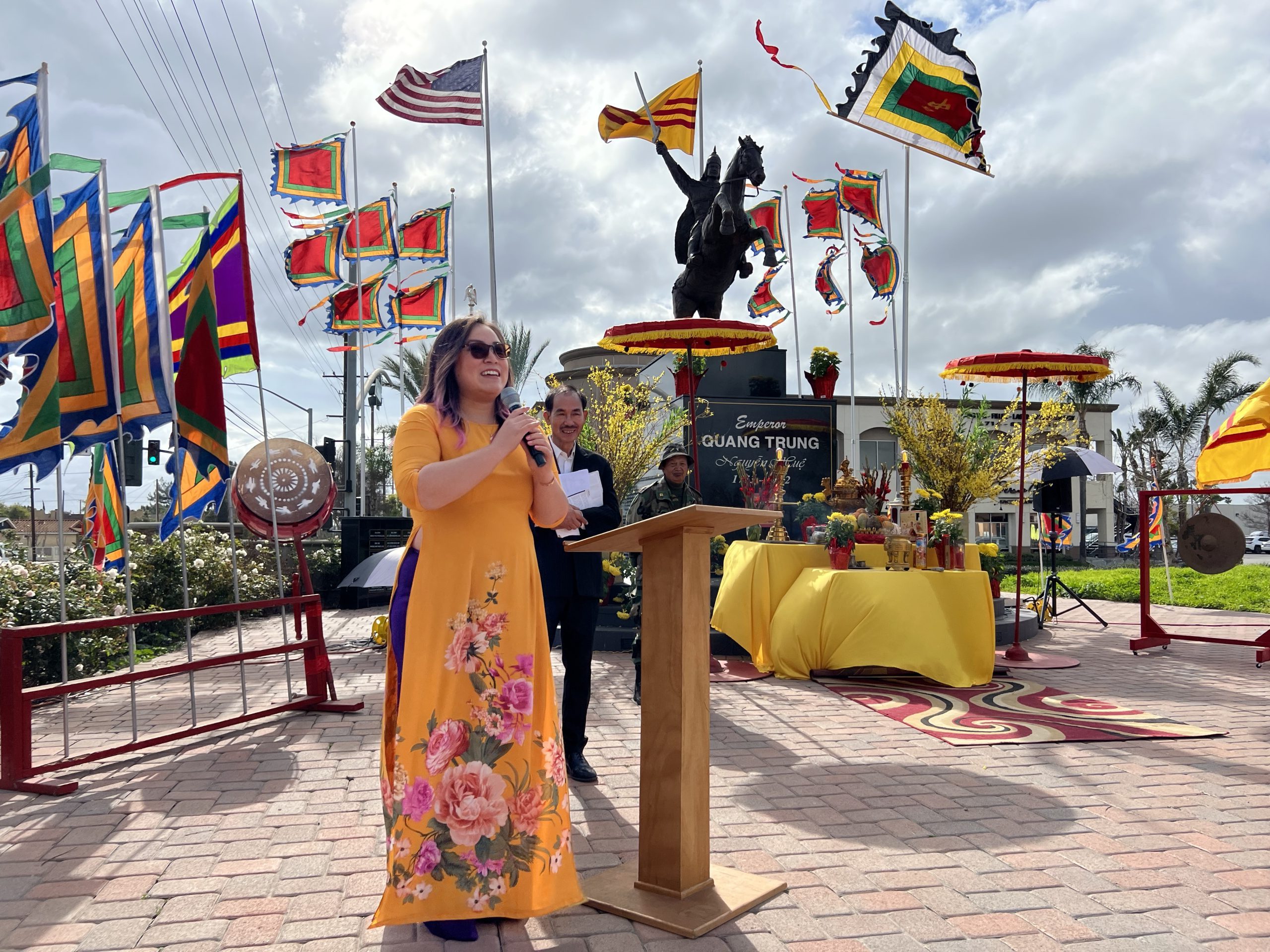 You may have heard of the famous Emperor Quang Trung of Vietnam. One of his amazing victories is Ngoc Hoi – Dong Da when he led the Vietnamese army to defeat over 200,000 Chinese invaders on the 5th day of Lunar New Year 234 years ago, liberating the imperial city of Thang Long and regaining national independence and freedom. I was honored to be a speaker at the event that was hosted by The Friendly Society of Tay Son Binh Dinh, the hometown of Emperor Quang Trung. This organization's mission is to uphold Vietnamese cultural values, while educating young generations about the tradition of patriotism and national pride.
---
Celebrate Spring with Viet Heritage Foundation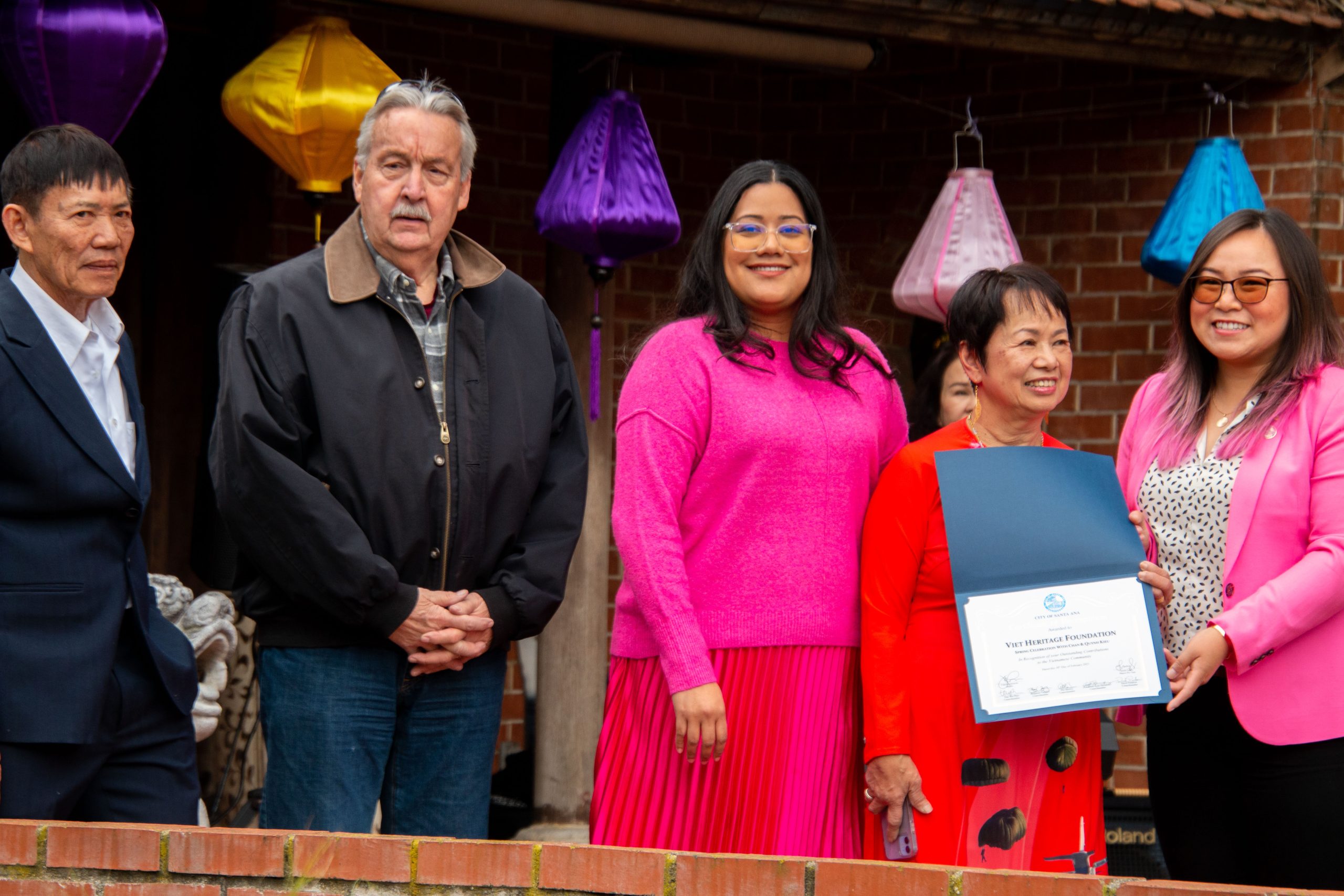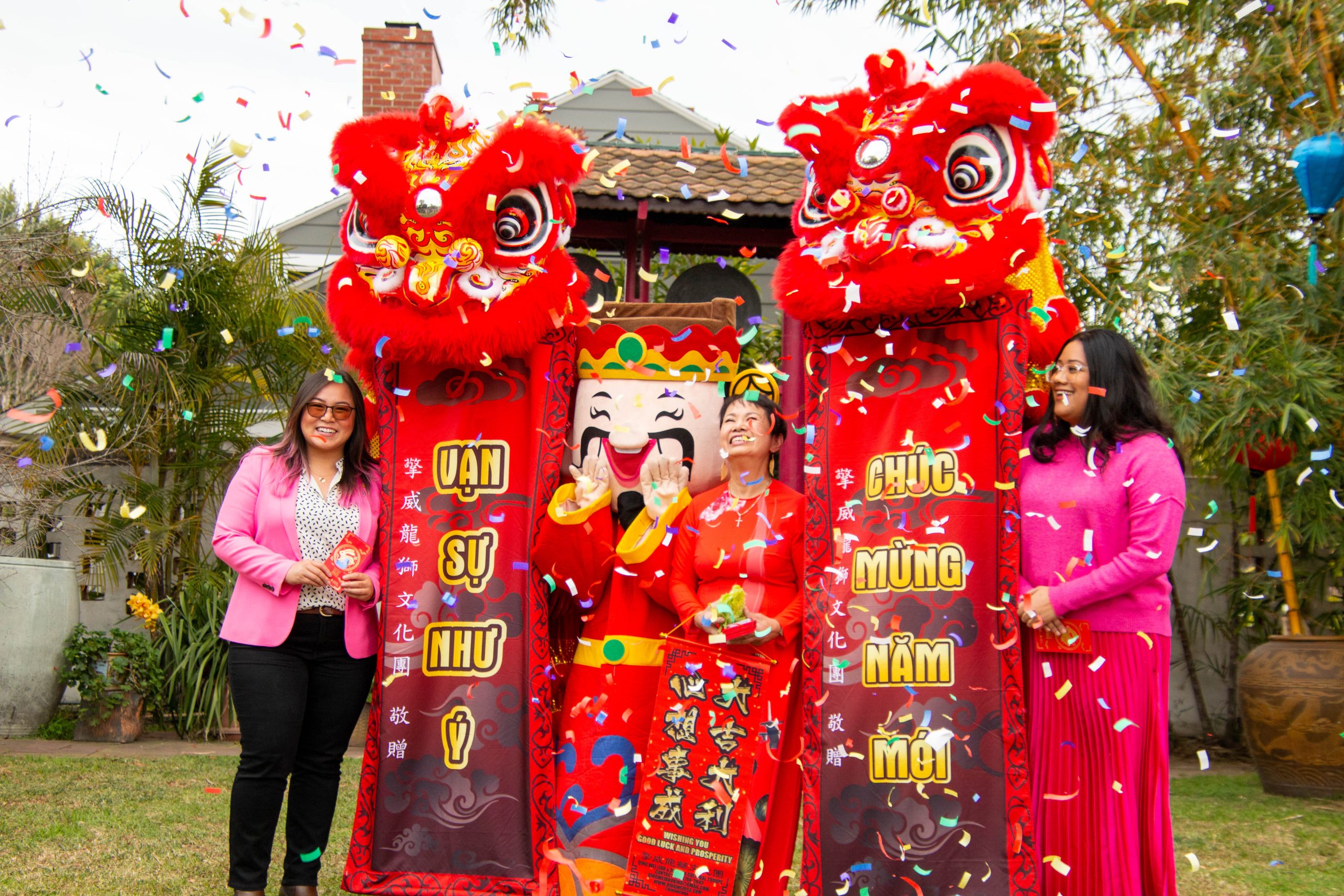 I had such a great time celebrating a belated Tet event with Dr. Chan Kieu and Dr. Quynh Kieu at their residence with the famous antique Vietnamese house in their backyard. Their home resembles a mini Vietnamese heritage museum where the young Vietnamese can learn more about our history, heritage and culture.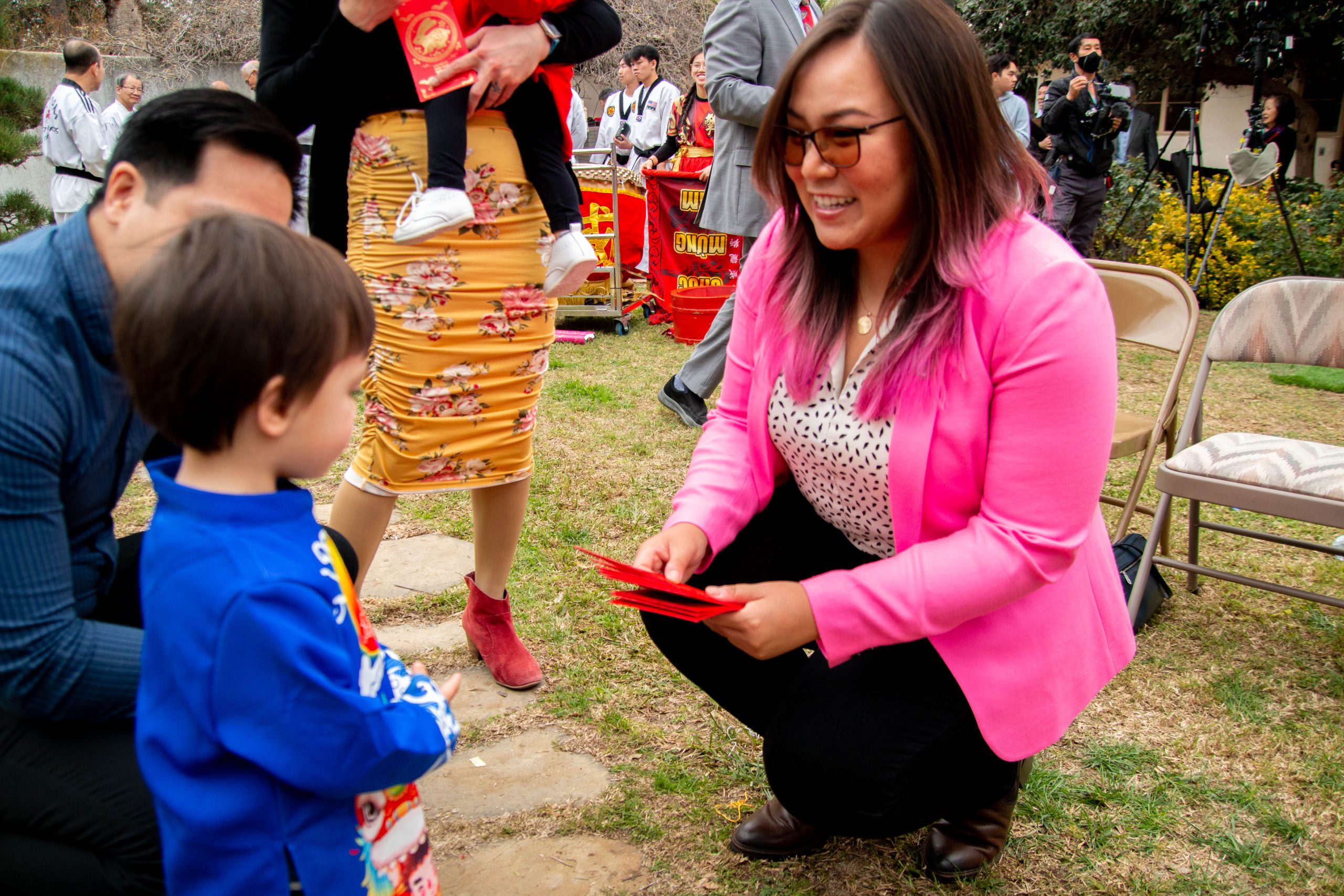 ---
Tea with Thai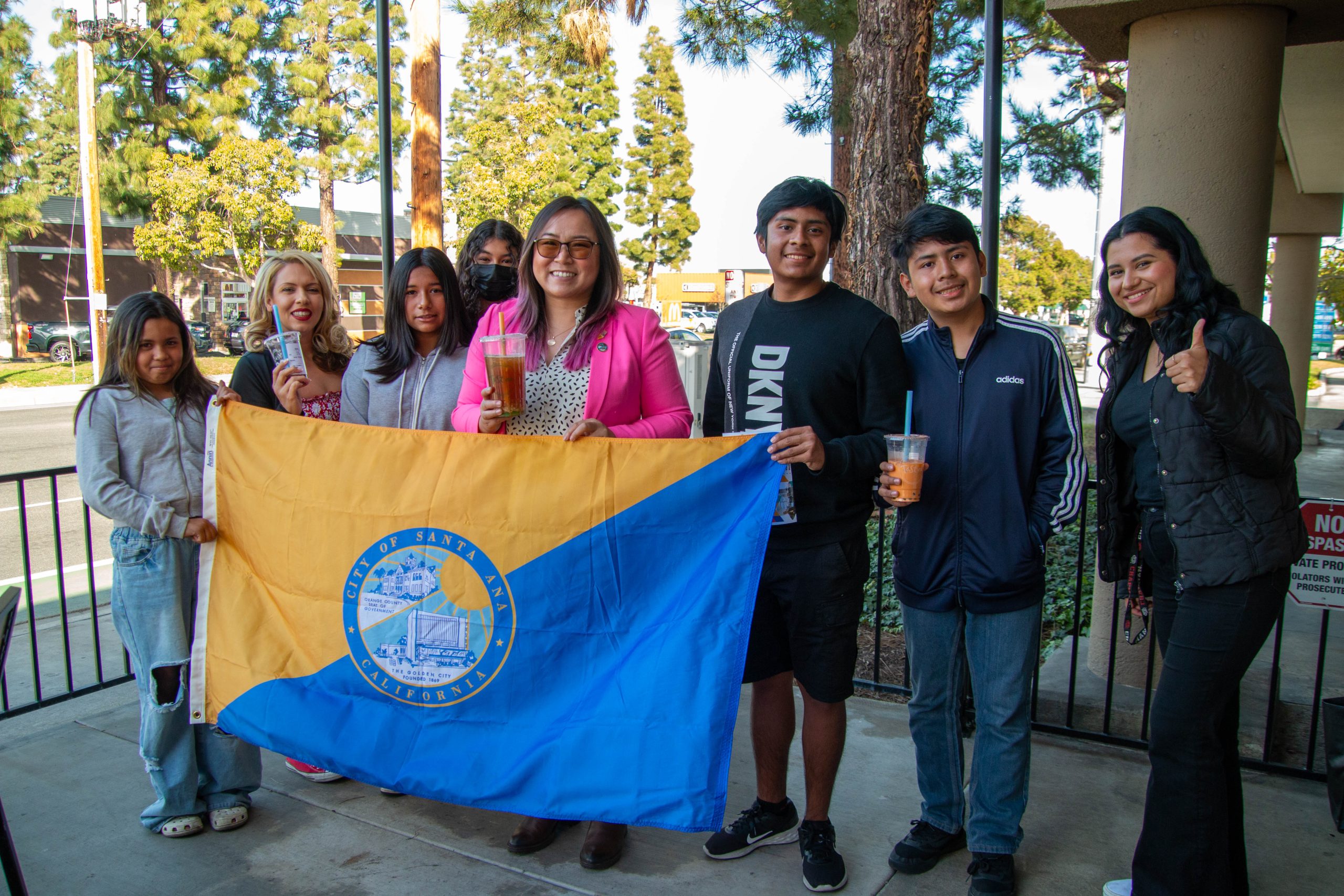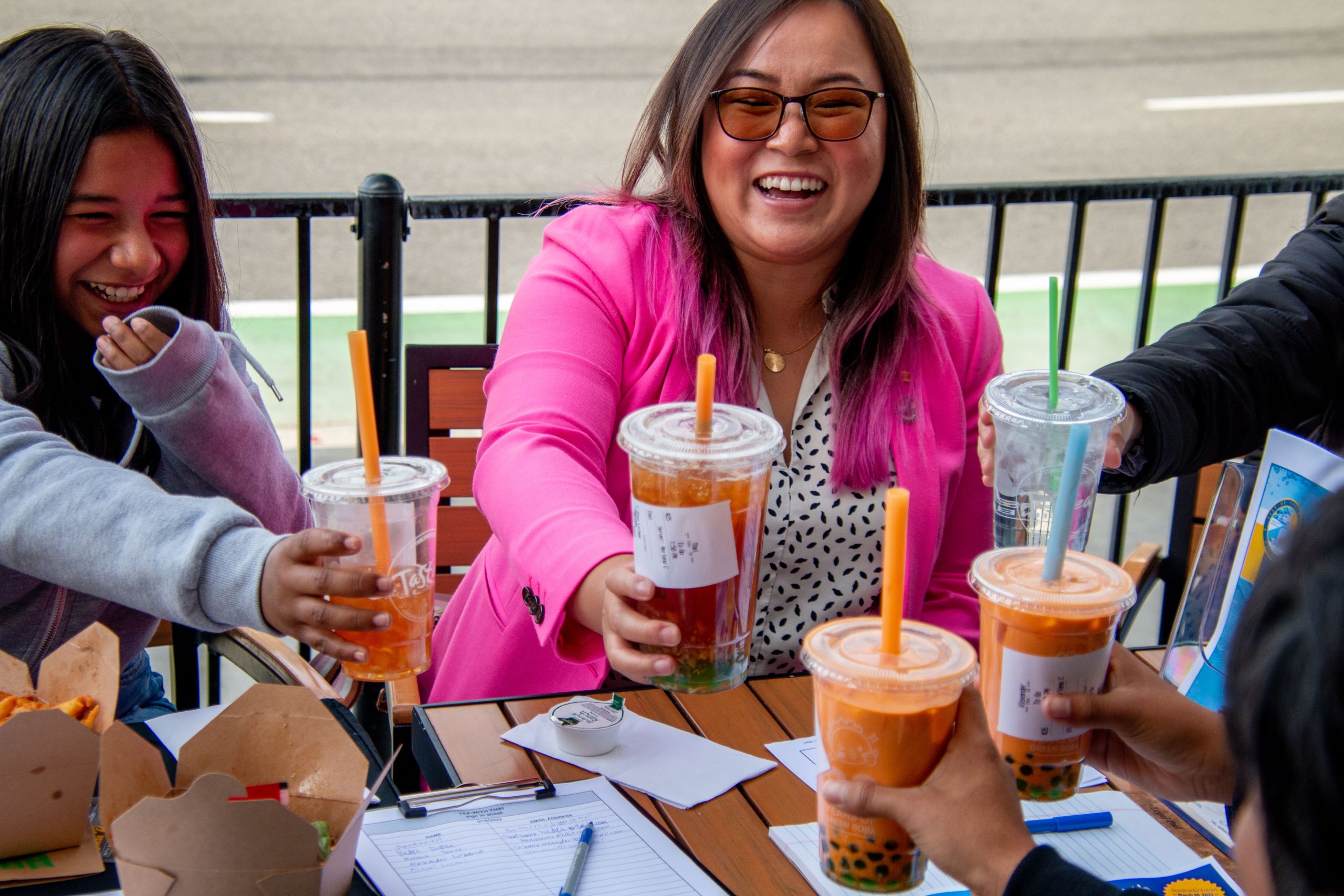 I held my first Tea with Thai in February where residents can come to discuss City government, civic engagement, and how to create change right here in Santa Ana! This will be an evolving event, so we hope to invite speakers and discuss topics of interest to our youth. The first event was at Tastea on Harbor Boulevard where I gave away free boba drinks. Stay tuned for the next event!
---
Local events
Resident Days at the Zoo • Third Sunday of each Month
Bowers Museum free Sundays • Santa Ana residents are free each Sunday
Discovery Cube Waste Free Days • Santa Ana residents get free admission to the Discovery Cube on the first Tuesday of the month
Bowers Museum free Sundays: http://bowers.org/images/pdf/Bowers_Museum_Free_Programs.pdf
Discovery Cube free day: https://www.discoverycube.org/promotions/
---
Useful resources
Parking Tickets: https://www.santa-ana.org/parking-enforcement/
Public Works: https://www.santa-ana.org/departments/public-works/
Neighborhood Initiatives: https://www.santa-ana.org/departments/neighborhood-initiatives/
Schedule a bulky item pickup: Call Republic Services (877) 328-2074
Police Non-Emergency Line: (714) 245-8665
Emergency Water Services: (714) 953-8026
---
Stay connected!
Follow the City on social media
Get involved in our City! Follow the City of Santa Ana on Instagram, Facebook, and Twitter, get community alerts on Nixle, and join your neighborhood community on Nextdoor.