Dear Ward 1 Residents,
Is it just me or did summer fly by this year? I guess they were right when they said, "The days are long, but the years are short!" Despite some unsavory political business that thankfully concluded in early August, the Ward 1 Team has been hard at work bringing services to the Westside, collaborating with partners to elevate important issues, and engaging with our community and youth to promote civic engagement. I can't tell you all how grateful I am for the continued community support of our work, whether it's regarding housing issues, youth engagement, or cultural awareness. I know that it takes all of us working together to make Santa Ana the place we call home.
Looking back, I'm most excited for the work we're doing relating to the Rent Stabilization and Just Cause Eviction Ordinance and the Rental Registry. Although I am no longer a renter, I remember the uncertainty of rent increases and have heard directly from residents how the cost of housing is pushing them out. I will do everything I can to encourage more housing development to bring the cost of housing down, to support and protect the Rent Stabilization and Just Cause Eviction Ordinance to help stabilize residents in their homes, and promote Section 8 Housing Vouchers to subsidize the cost of housing. It is a housing crisis and we need all hands on deck doing anything and everything we can to help each other. I'm committed to this work and hope you'll join me.
On a personal note, I recently celebrated my seventh wedding anniversary with my law school sweetheart. We spent the time the best way we knew how—quality time with each other, sleeping in, and playing computer games!
I look forward to an incredible fourth quarter and can't wait to update you all on all our activities. Follow me on Instagram @thaivphan or Facebook @votethaivietphan for more updates and current information. Hope everyone had an amazing Labor Day weekend!
Yours Truly,
Thai Viet Phan, Councilmember – Ward 1
---
In This Issue…
Helping Vietnamese businesses and residents

Rental Registry launches

City collecting vehicle data for Permit Parking Program study

Get a low-interest loan with new ADU program

Community Emergency Response Team (CERT) training
---
Know Your Ward & City
Rental Registry launches for landlords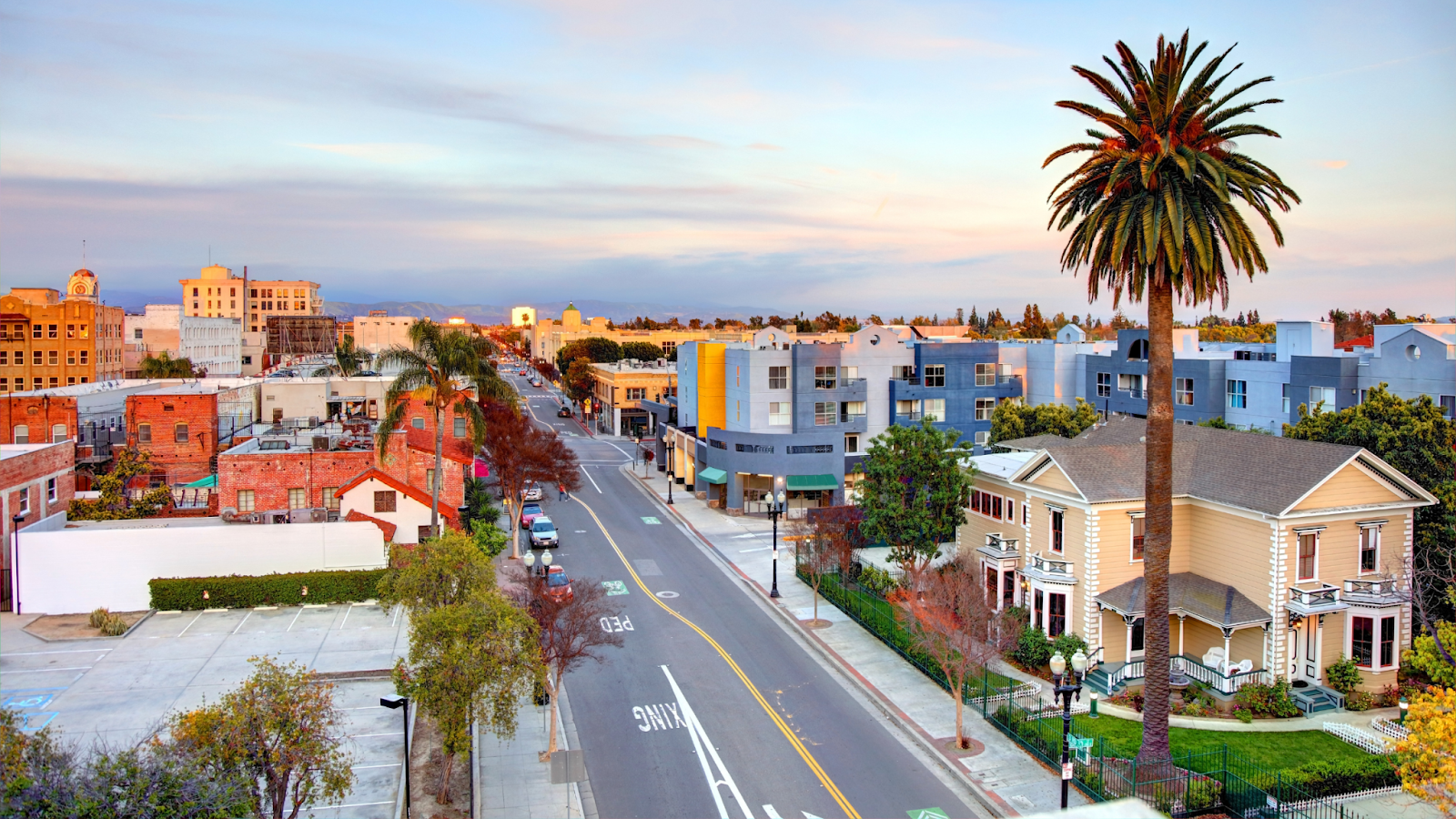 The City of Santa Ana has launched a new Rental Registry where landlords are required to register their rental units, update rental unit information, update tenancy information, submit notices, and pay the City's rental registry fee (if applicable) pursuant to the City's Rent Stabilization and Just Cause Eviction Ordinance. We will be conducting a series of virtual workshops to assist landlords with the registration process. Please refer to the "Know our Events & Meetings" section below for more information.
In addition, effective September 1, 2023, the allowable rent increase for certain rental units subject to the City's Ordinance will be 2.54% until August 31, 2024. For more information about the allowable rent increase, please visit the links below.
Rent Stabilization Program updates
---
Public Works Agency assists residents, cleans up after Tropical Storm Hilary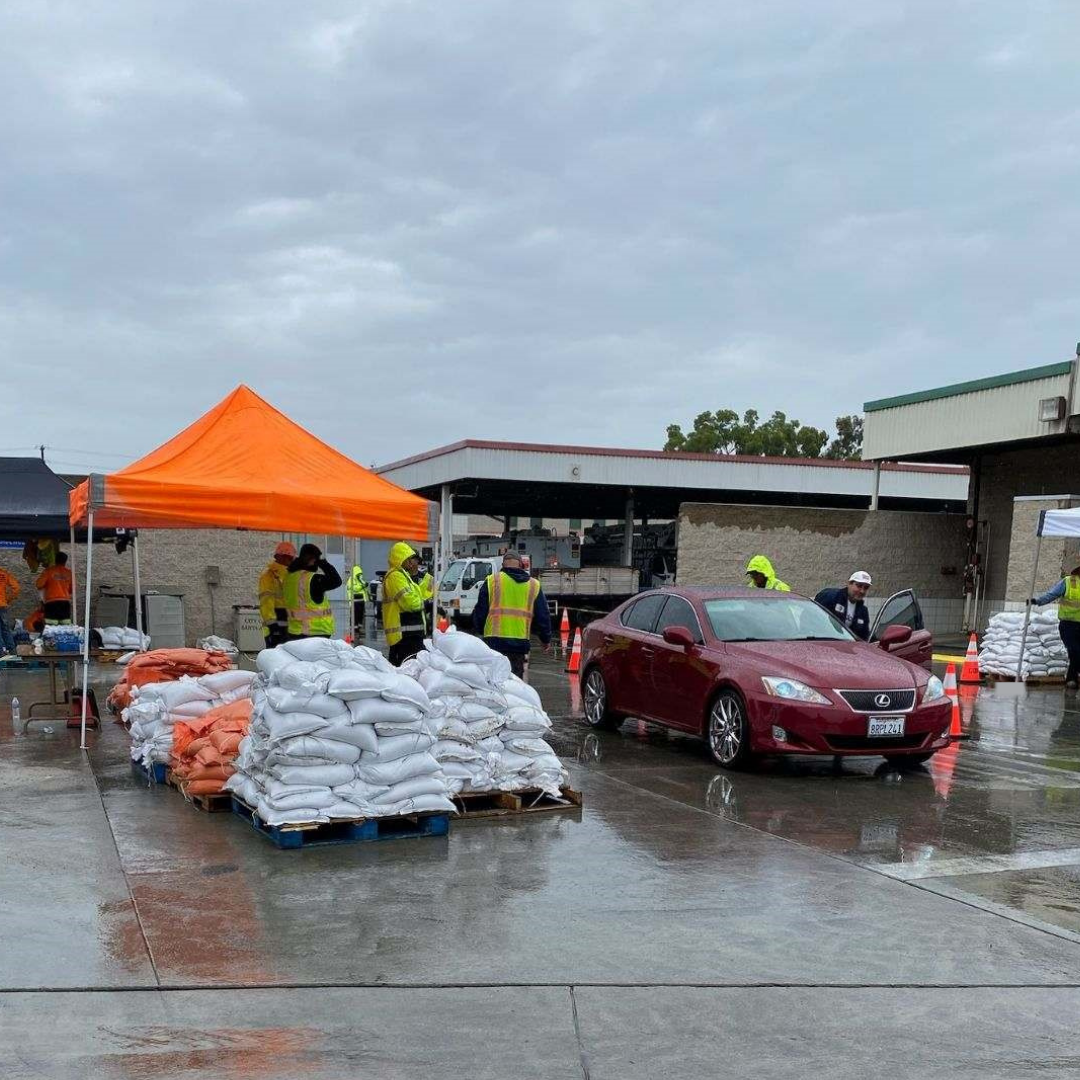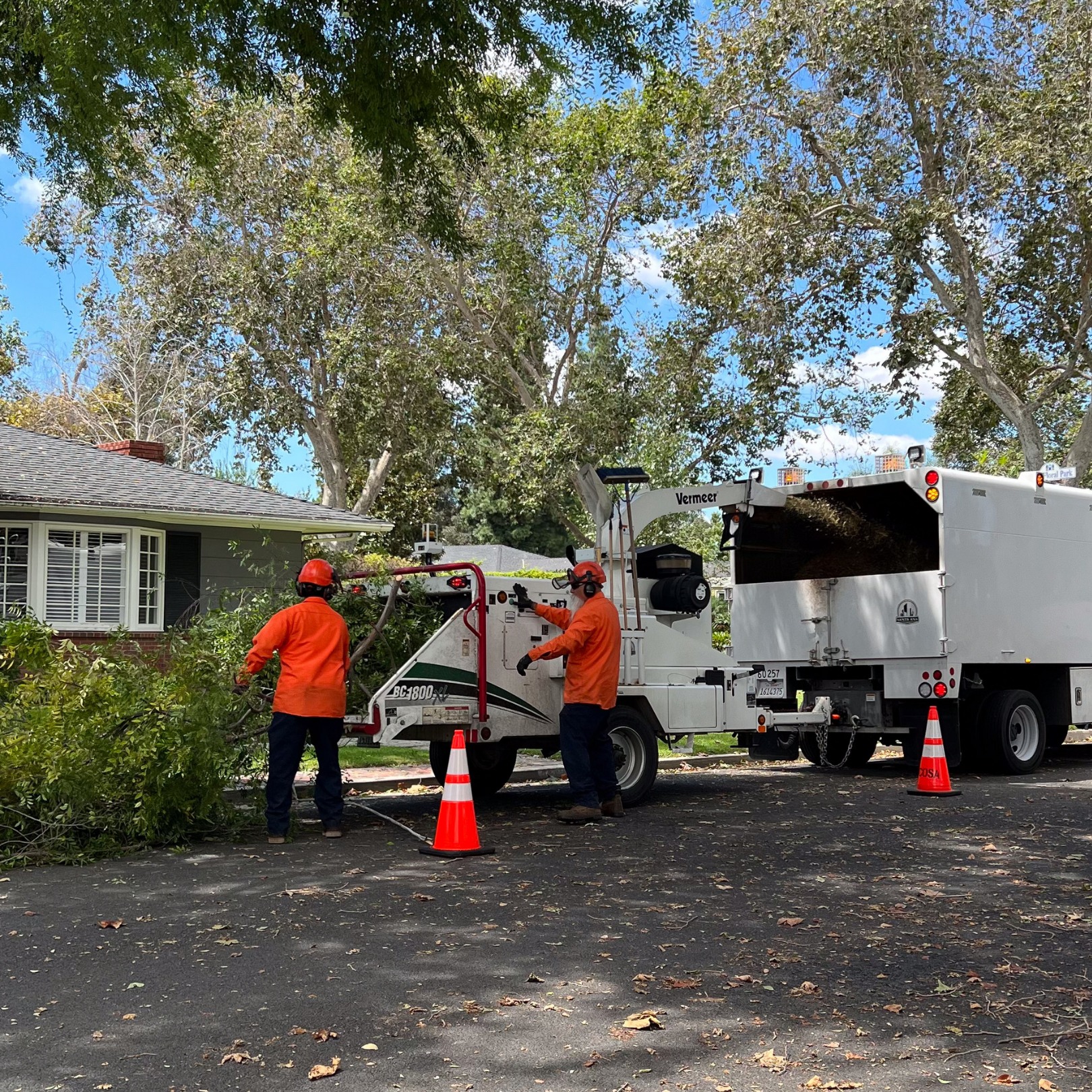 The City of Santa Ana Public Works team stayed busy during Tropical Storm Hilary's passing over Southern California this weekend. From Friday through the weekend, up to 40 City employees and contractors responded by assisting over 1,100 Santa Ana households, distributing 11,000 sandbags and over 200 tons of sand.
The City received over 70 reports relating to fallen trees, tree limbs, and other minor flood-related requests. Staff continues to actively clear debris and fallen trees from our neighborhoods. No major flooding was reported and all water and sewer systems are operating as normal.
Thank you Public Works team for your hard work.
---
City collecting vehicle data for Permit Parking Program study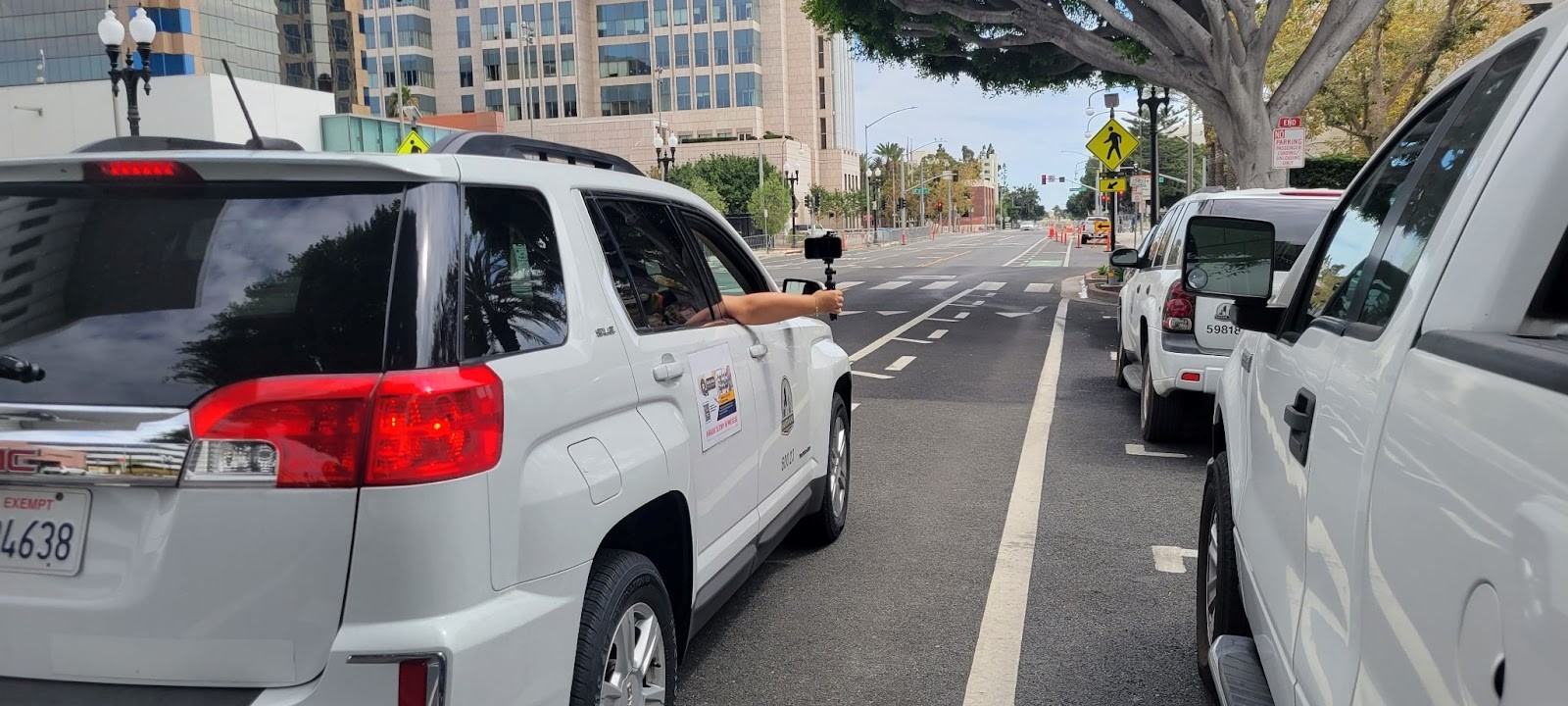 You might notice a City vehicle driving through your neighborhood with a cell phone being held out the window. This is part of the Public Works Agency Traffic Engineering section's efforts to collect data for our Permit Parking Program study so we can update the program guidelines and requirements that were established in the early 1990s.
City staff use an app to capture an image of a vehicle license plate, which transforms the image into alphanumeric characters. We aren't storing the license plate information or any personally identifiable information from the license plate number, including the name or address of the registered owner, and the information will not be shared with the Santa Ana Police Department. The data we collect is only being used for the Permit Parking Program study. The data collection is scheduled three times a day on Wednesdays and Saturdays for about the next six months.
Learn more about our parking data collection.
---
Get a low-interest loan with new ADU program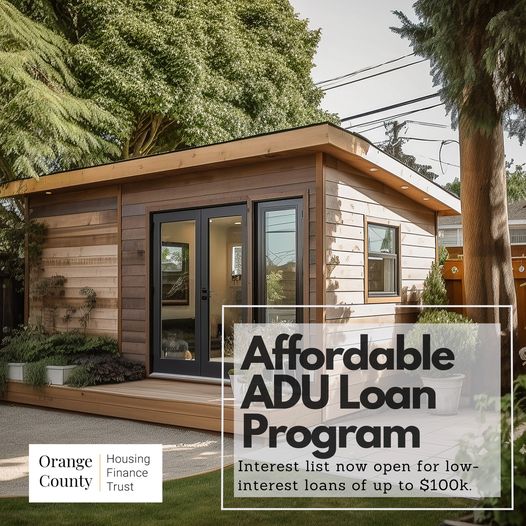 The Orange County Housing Finance Trust will be offering the only subsidized construction-to-permanent loans specifically for Accessory Dwelling Units (ADUs) for Orange County homeowners. ADUs are smaller, independent residential dwelling units located on the same lot as a single-family home and are often referred to as granny flats, mother-in-law units, or carriage units.
The interest list is currently open. Sign up and read the eligibility requirements here.
---
Community Emergency Response Team (CERT) training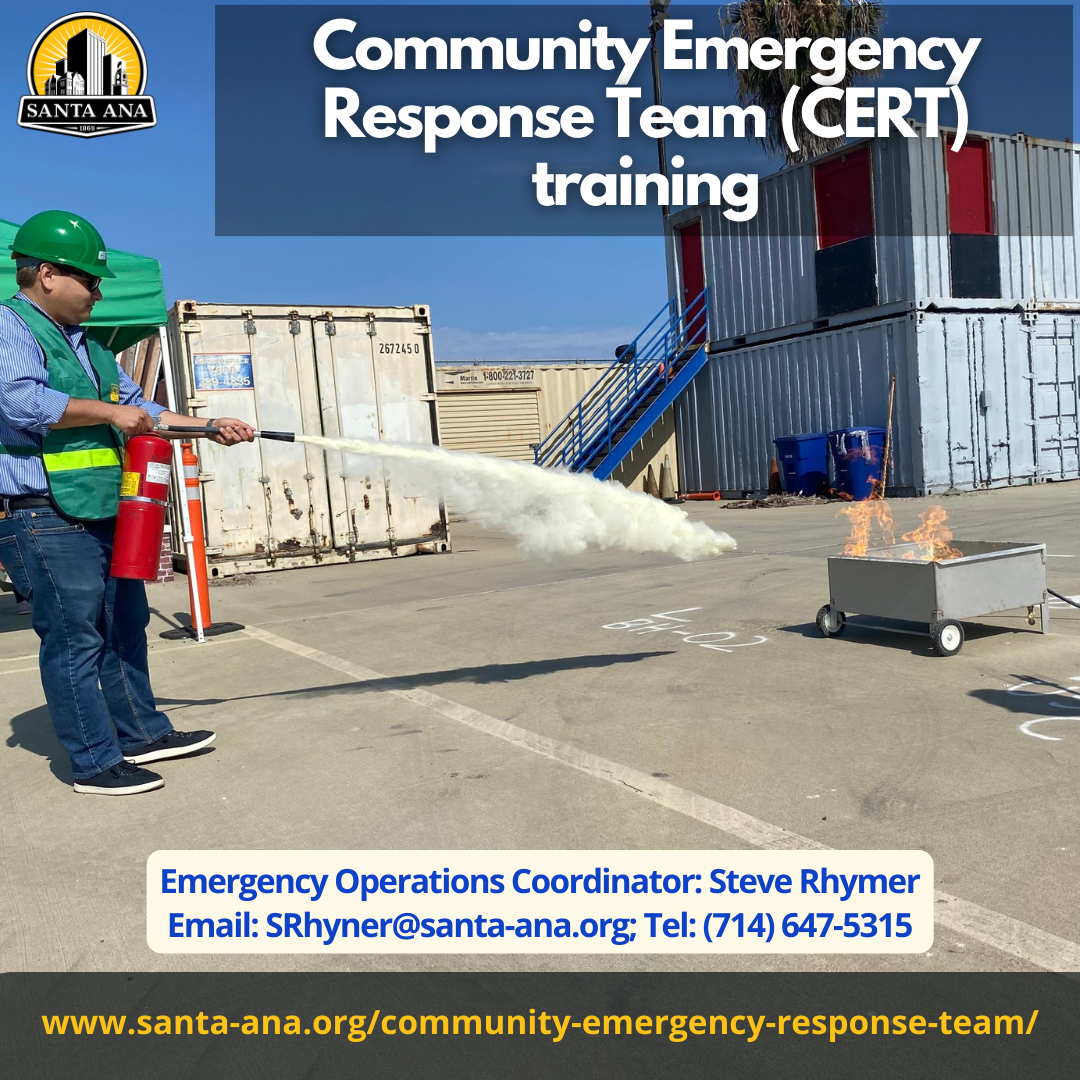 City staff recently completed about 20 hours of training in Emergency Preparedness, which educated them about disaster preparedness for hazards that may impact them. Partnering with Orange County Fire Authority, Community Emergency Response Team (CERT) training includes both classroom and hands-on training on basic disaster response skills.
Residents of Santa Ana can participate in CERT training, too! CERT training is provided free of charge, pre-registration is required for each class.
Get more information on CERT training in Santa Ana.
---
Meet the Ward 1 Team
As your representative, I am excited to announce that we have assembled an amazing team to serve Ward 1 residents! The people you are about to meet share my vision of ensuring Santa Ana leads the way as a city of innovation, sustainability, and inclusion.
Yesenia Cruz – Executive Assistant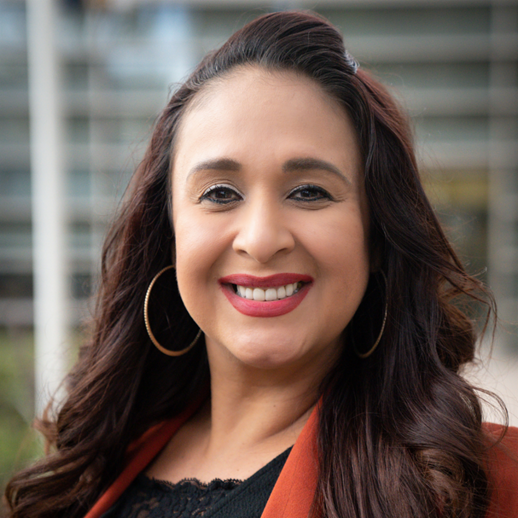 I am a servant leader with more than 20 years of experience, seven of which have been working in the City of Santa Ana. I lead by example, and my priority is the well-being of Santa Ana residents. In addition to assisting the City Council with administrative matters, certificates of recognition, and proclamations, I am deeply involved with planning, organizing, and brainstorming events that benefit West Santa Ana with Councilmember Phan and the Ward 1 Team. I am truly grateful for the opportunity to assist the Mayor and City Council of this wonderful City and look forward to supporting them for many more years to come.
Lisbeth Rosales – Ward 1 Representative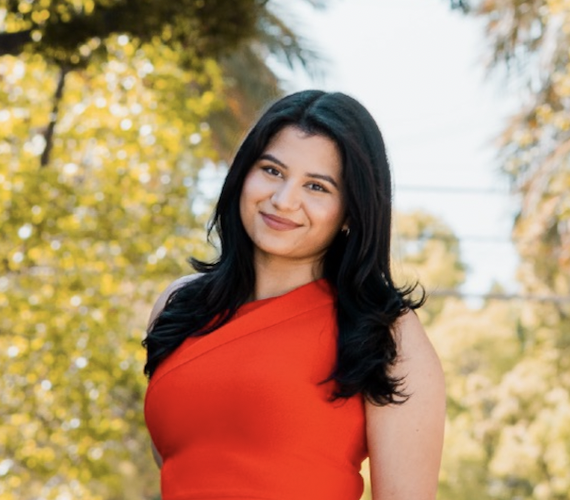 I recently graduated from Chapman University with a Bachelor of Arts in Political Science. As a Salvadoran asylee and the first person in my family to obtain American citizenship, I have a passion for being involved in my community here in Santa Ana. I believe if you love something, you'll do anything to see it improve. As a longtime Santa Ana resident who graduated from Los Amigos High School, I will work to do what I can to help improve the quality of life for Santa Ana residents, especially in West Santa Ana. Prior to working with Councilmember Phan as one of her Ward 1 Representatives, I was an intern for Congressmember Lou Correa. I love helping others and hope to become an attorney one day so that I can make an even more impactful change for our community.
Dustin Lam – Ward 1 Representative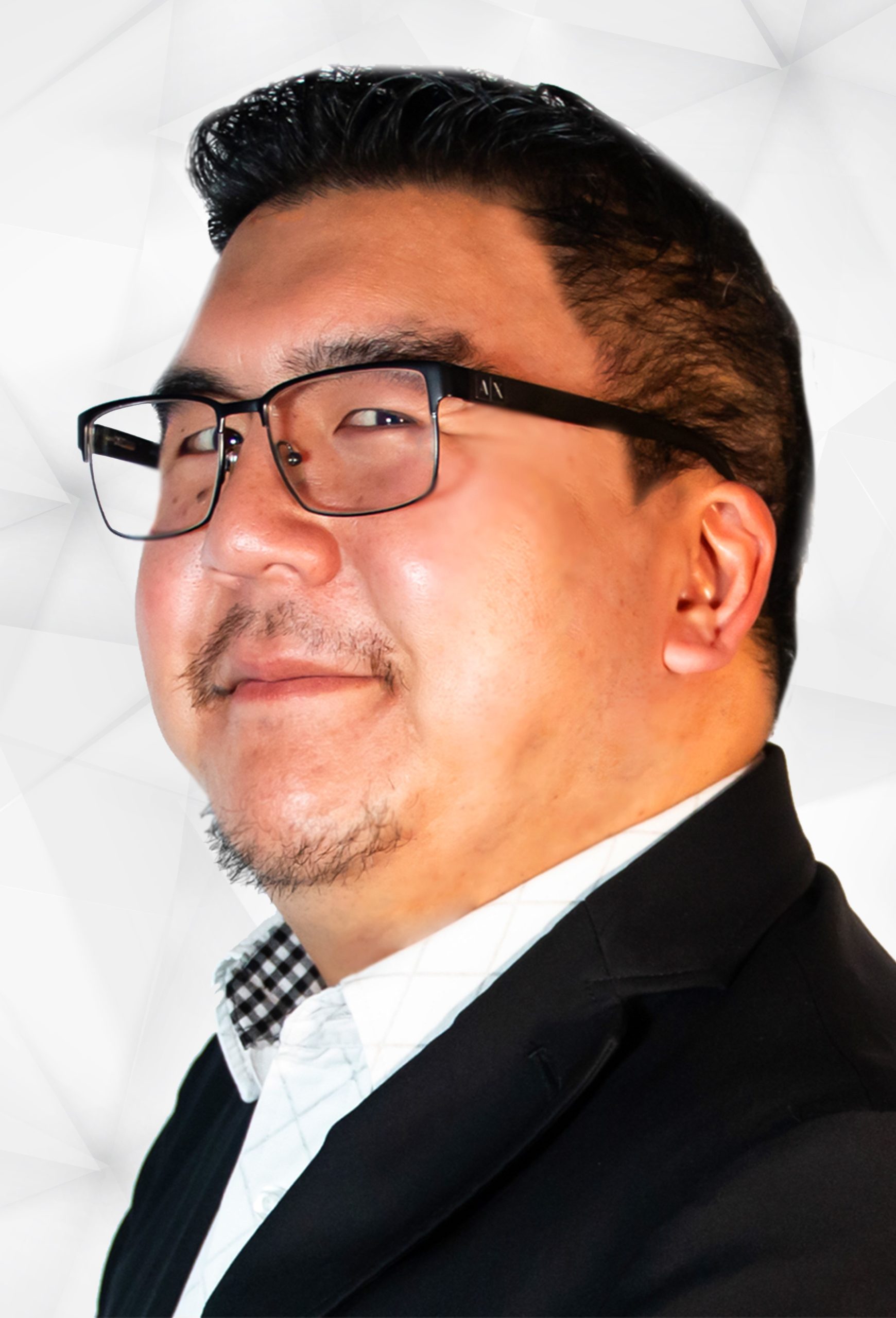 I am a digital multi-media entrepreneur with a devotion for helping others. Though I am not a Santa Ana native, I am committed to working with Santa Ana residents, especially the Vietnamese community in the city. As a Ward 1 Representative for Councilmember Phan, I was excited for the opportunity to use my skills to bring more services and programs to west Santa Ana. Using my network of contacts in the real estate, political, and entrepreneurial space, I have been able to help connect organizations with the City to develop programs such as the Vietnamese Language Down Payment Assistance Program Workshop. I look forward to doing more with Ward 1 and using my experience to improve the life of Ward 1 residents.
---
Know Our Events & Meetings
Rental Registry Virtual Workshops – September 14, 21, 28 & October 5
The City of Santa Ana will be conducting a series of virtual workshops to assist landlords with the registration process. Please register in advance for these workshops by clicking on the links below. Translation services in Spanish and Vietnamese will be available for all workshops. Please note: the same information will be presented at each workshop. A recording of one of the workshops will be available soon.
---
Fiestas Patrias – September 16 & 17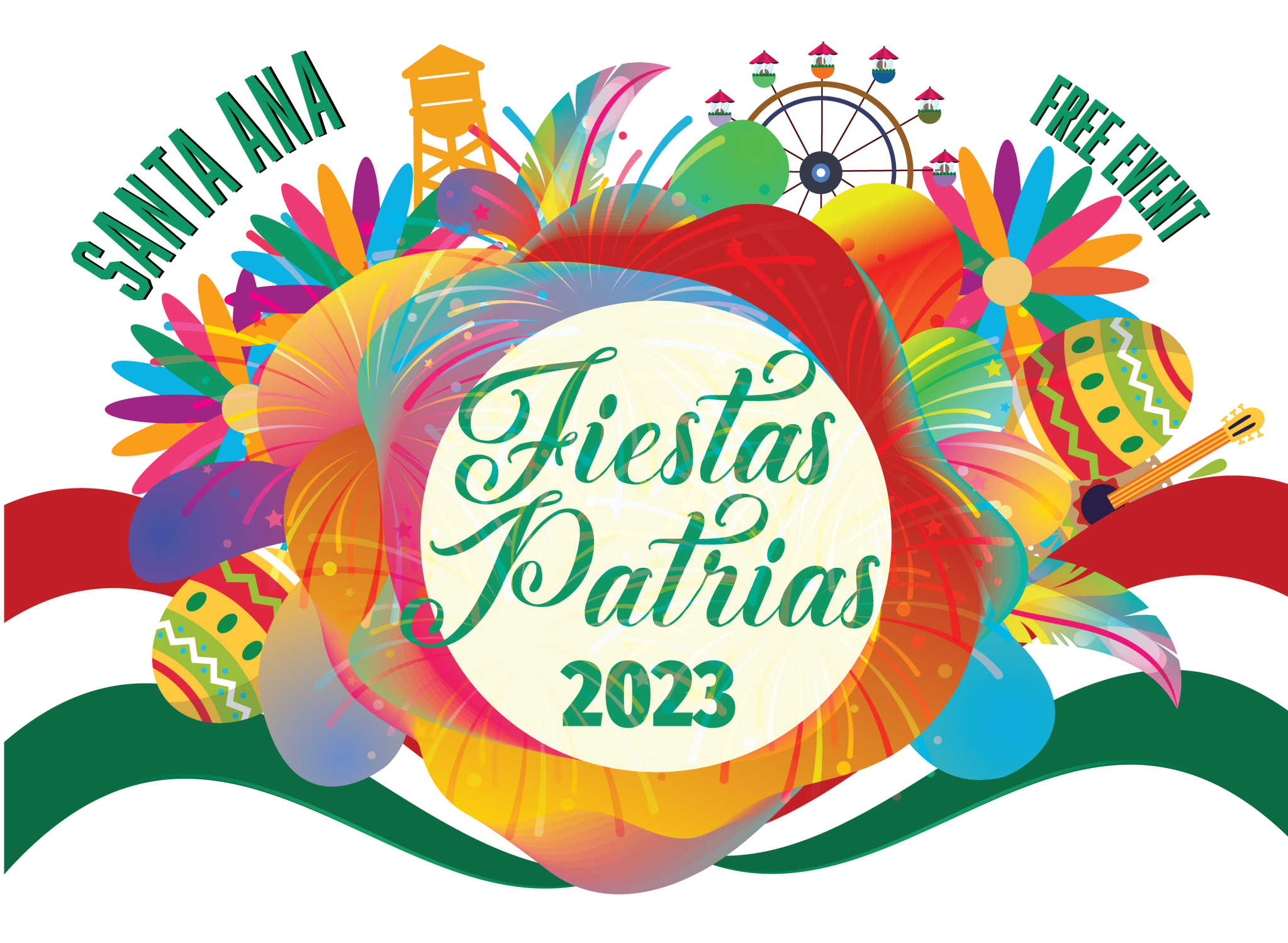 The traditional Fiestas Patrias celebration will take place on September 16-17 at North Flower Street and West Civic Center Drive. Get ready for two full days of celebration as we commemorate the independence of various Latin American countries and Latino and Hispanic cultures of Santa Ana. In addition, the Fiestas Patrias Parade will be back for the first time since the pandemic.
Festival: Saturday, Sept. 16, and Sunday, Sept. 17, at Flower Street and Civic Center

Parade: Sunday, Sept. 17, 3-5 p.m. on Main Street
---
Free Resident Day at the Zoo – September 17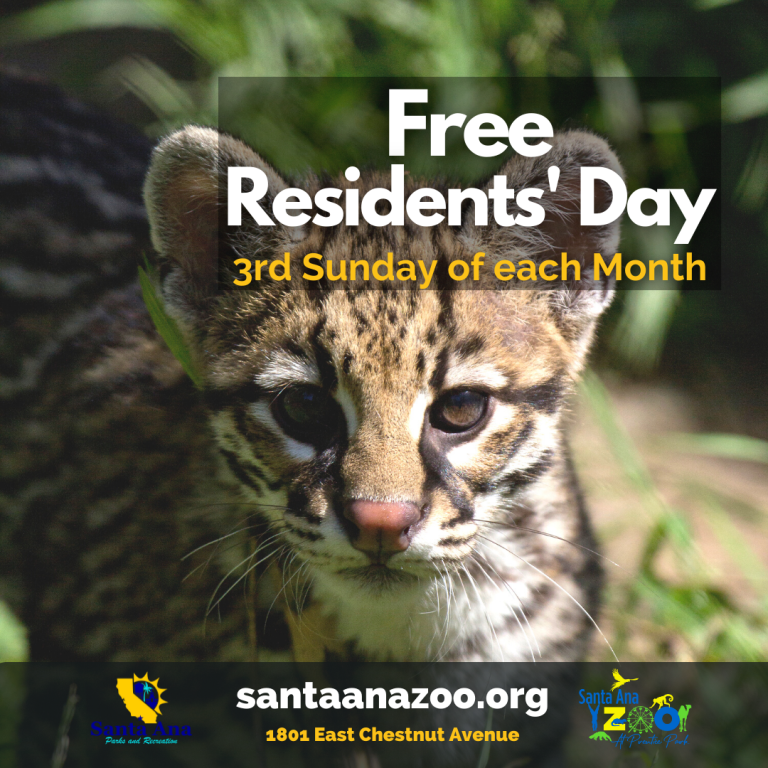 Santa Ana residents receive free admission to the Zoo on the third Sunday of every month. Proof of residency (such as ID or a utility bill) is required.
Sunday, Sept. 17

10 a.m. – 5 p.m. (last admission is at 4 p.m.)

Santa Ana Zoo, 1801 E. Chestnut Ave.
---
Mid-Autumn Festival – October 7

Save the date! Our second annual Santa Ana Mid-Autumn Festival will be hosted on Saturday, October 7, at Centennial Park. Free mooncakes and lanterns are available while supplies last. Click the link below to learn more and stay tuned for more details.
Saturday, Oct. 7

4-9 p.m.

Centennial Park, 3000 W. Edinger Ave.
---
Local Events
Resident Days at the Zoo • Third Sunday of each Month
Bowers Museum free Sundays • Santa Ana residents are free each Sunday (http://bowers.org/images/pdf/Bowers_Museum_Free_Programs.pdf) 
Discovery Cube Waste Free Days • Santa Ana residents get free admission to the Discovery Cube on the first Tuesday of the month (https://www.discoverycube.org/promotions/)
---
Know Thai's Projects
Raising the Pride Flag at City Hall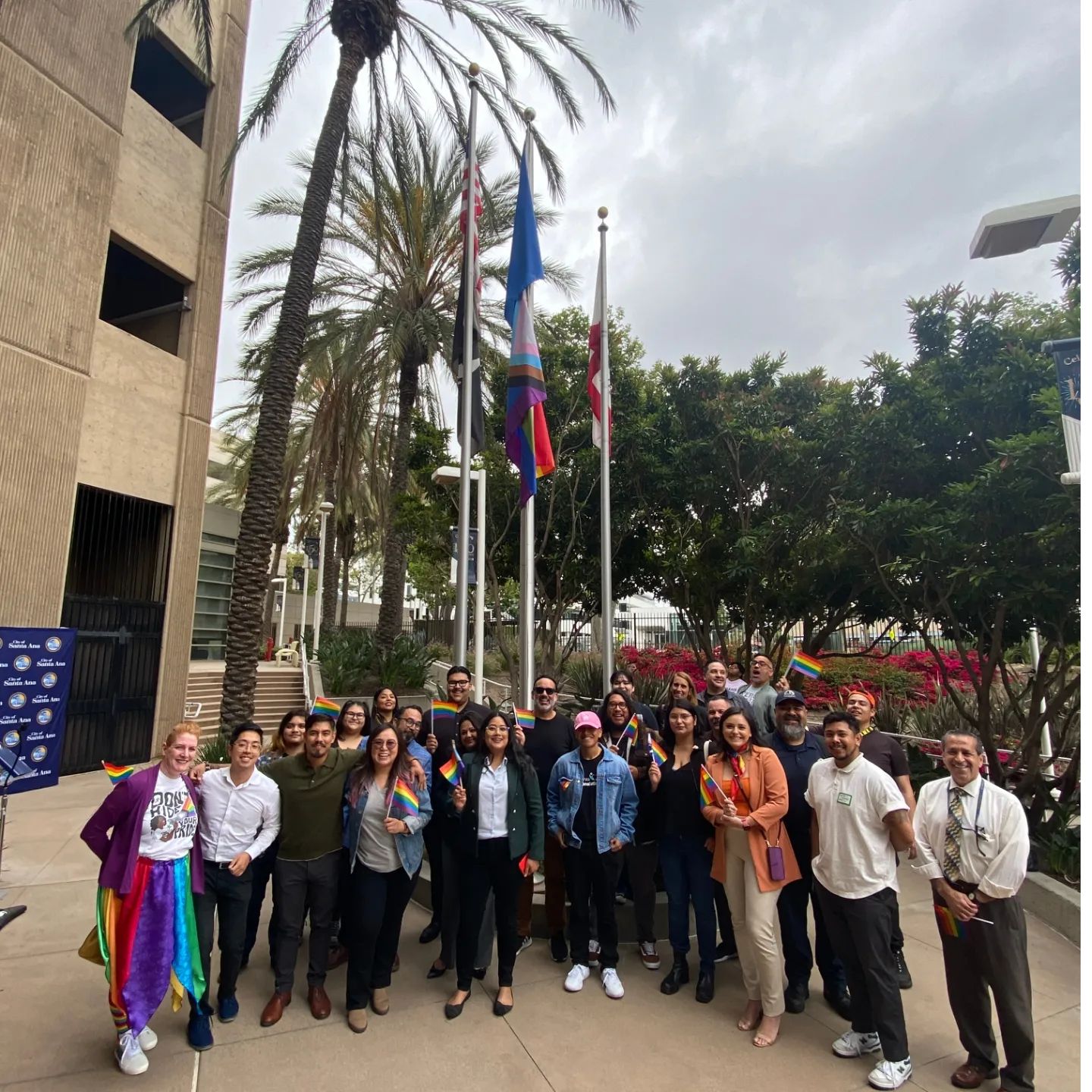 Happy Pride Month! I can't say I will ever fully understand the struggle of being LGBTQ+, but I know I can be an ally to those who are. Let's recommit to learning, to talking to our families and loved ones who may not understand, and to spreading love and acceptance all around.
Thank you to all the staff, community members, my Council colleagues, and SAUSD Board Members who showed up to celebrate raising Santa Ana's Pride flag!
---
Little Saigon freeway signs unveiled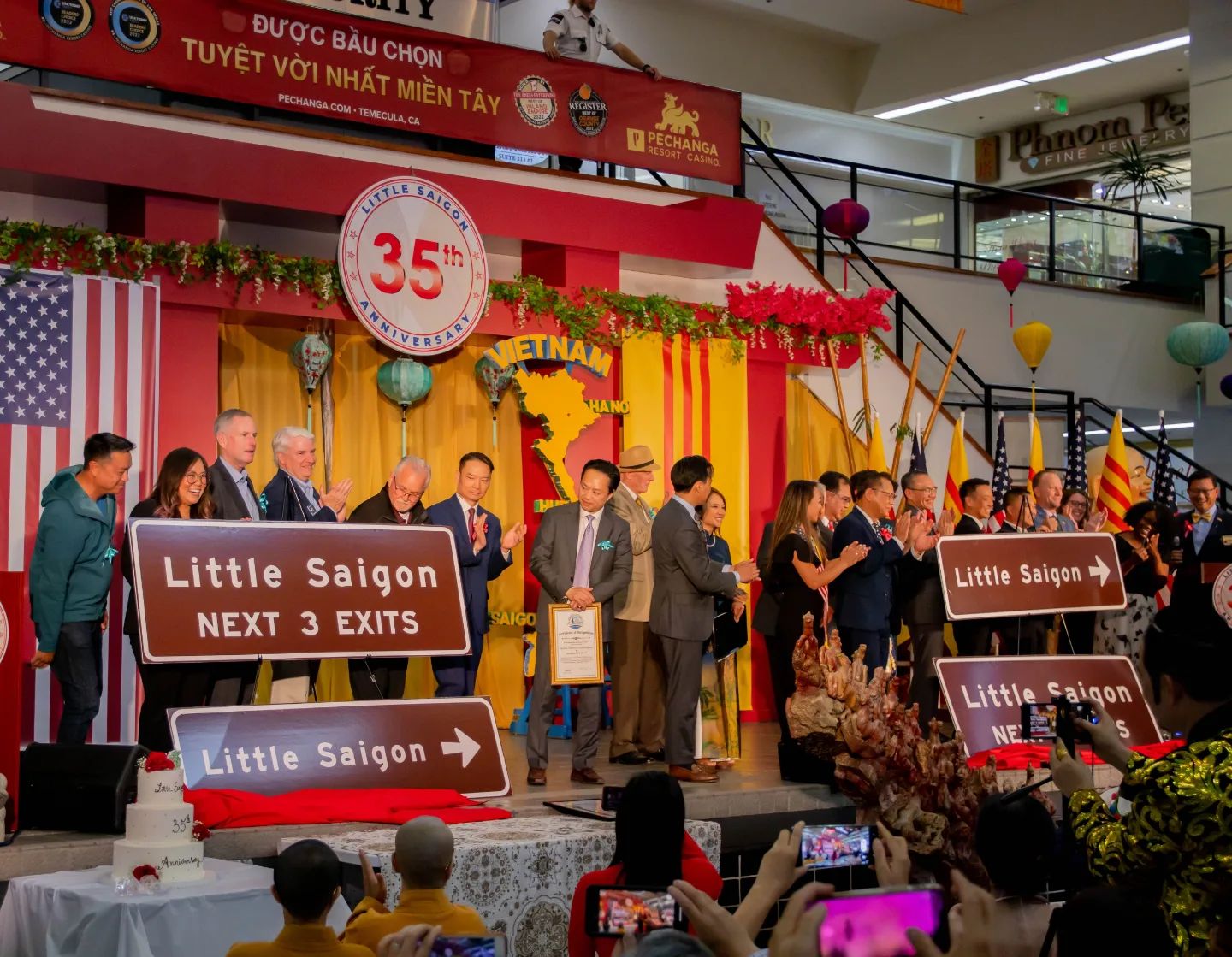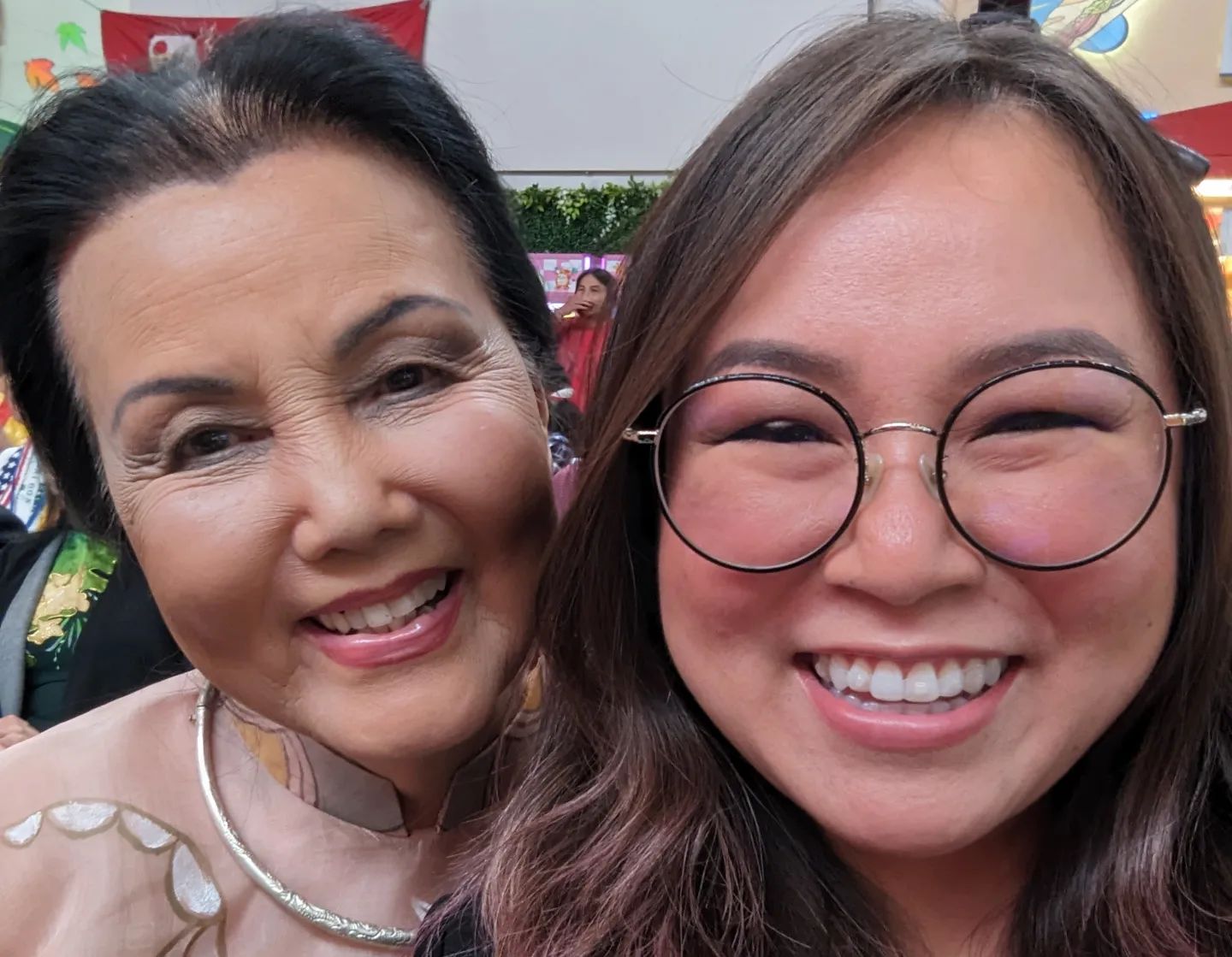 I can't believe it's been 35 years since the state designated our area of California as Little Saigon! Phước Lộc Thọ (Asian Garden Mall) has been the epicenter of Vietnamese American business, culture, entertainment, and food for so many years. It was great celebrating the new freeway signs designating Little Saigon as a cultural/historical area of significance with my colleagues, neighbors, and community members! Can't wait to celebrate another 35!
And I got to sit next to the legendary Kiều Chinh who will be starring in HBO 's upcoming series "The Sympathizer," based off Pulitzer Prize winning novelist Việt Thanh Nguyễn's book of the same name. She was so kind!
---
Homeownership and First Time Home Buyer event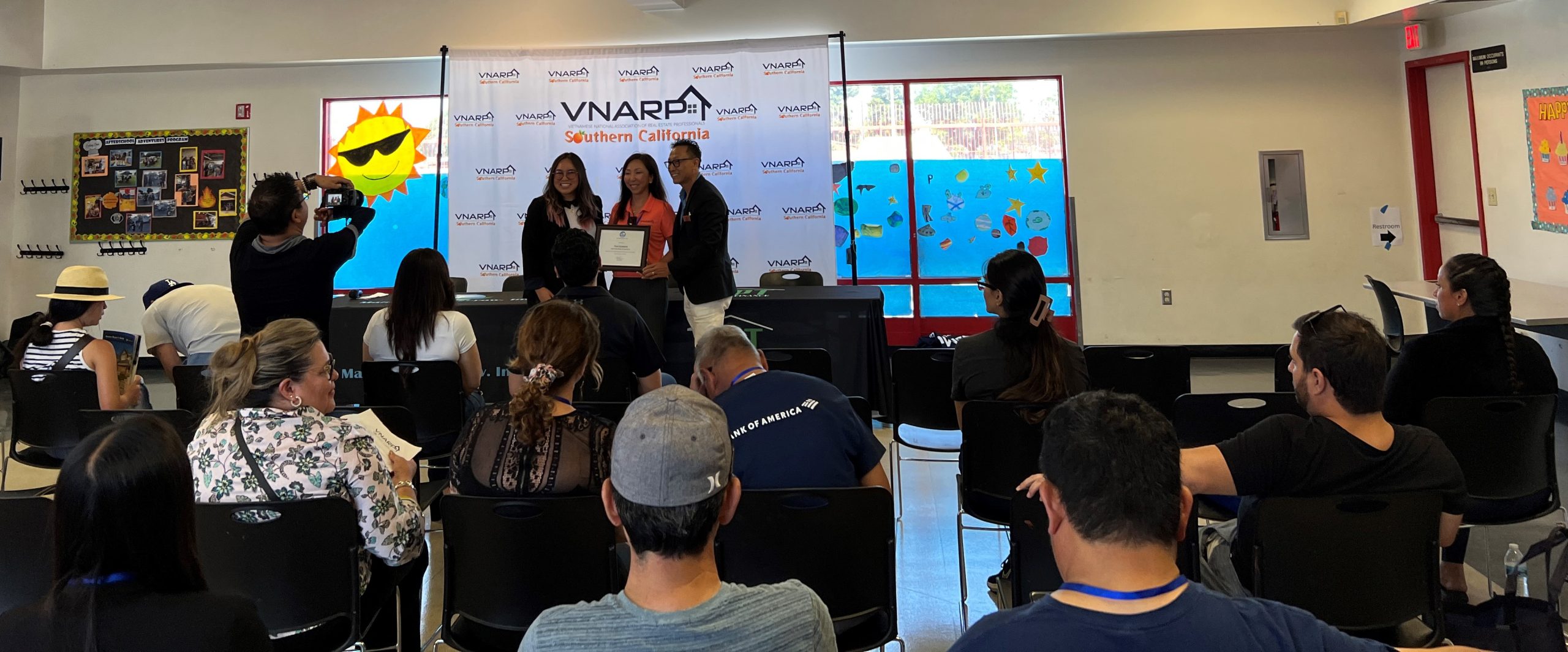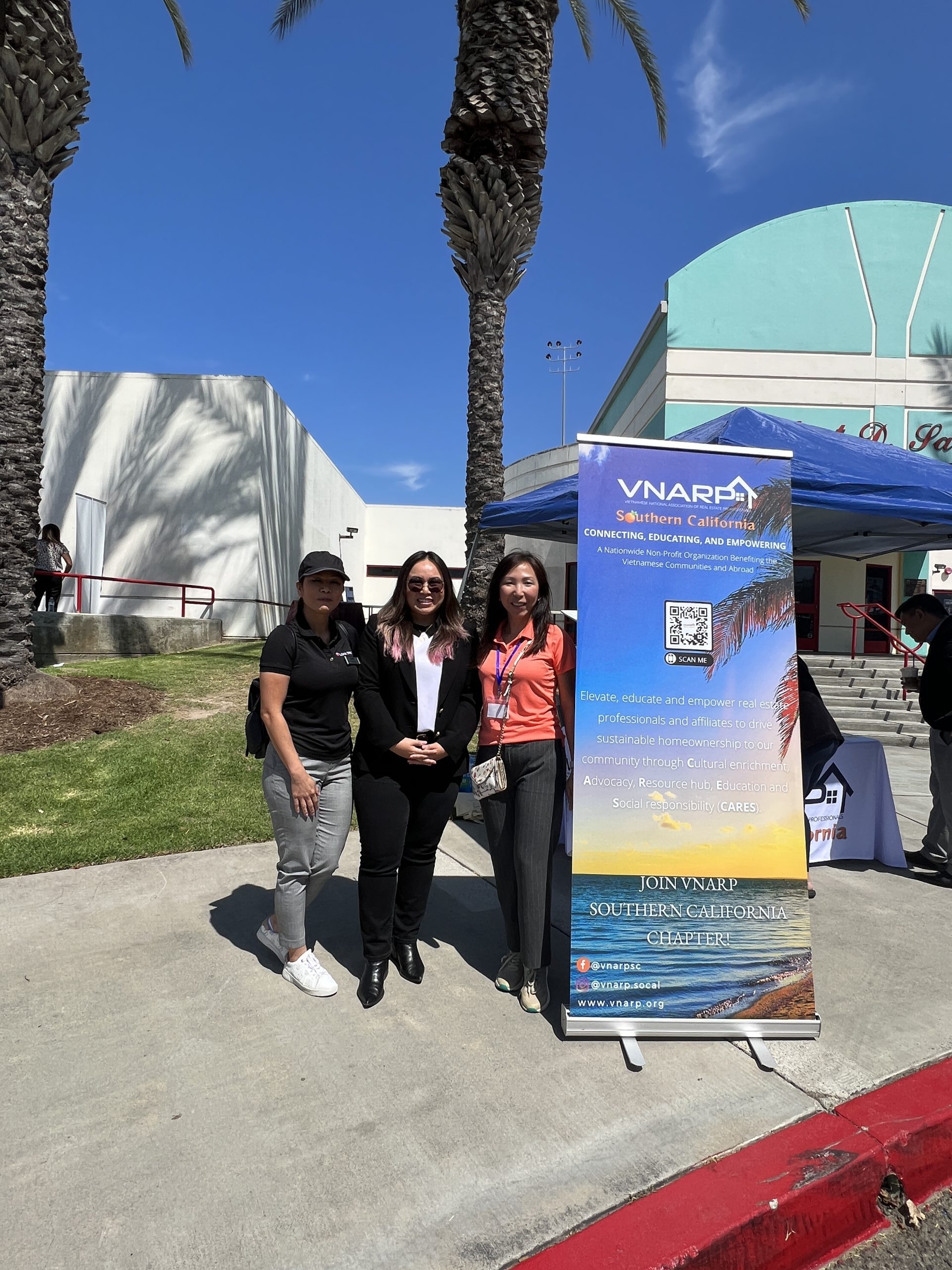 I was at the 2nd annual VNARP Homeownership Expo at Salgado Center in Ward 1. This expo provided Santa Ana residents with information and resources to explore the world of homeownership. Thank you to all the volunteers and members of VNARP for hosting a successful expo. Achieving the American Dream is a community effort, and I'm so glad to have amazing partners like VNARP to bring this type of free programming to our residents!
---
National Night Out brings our community together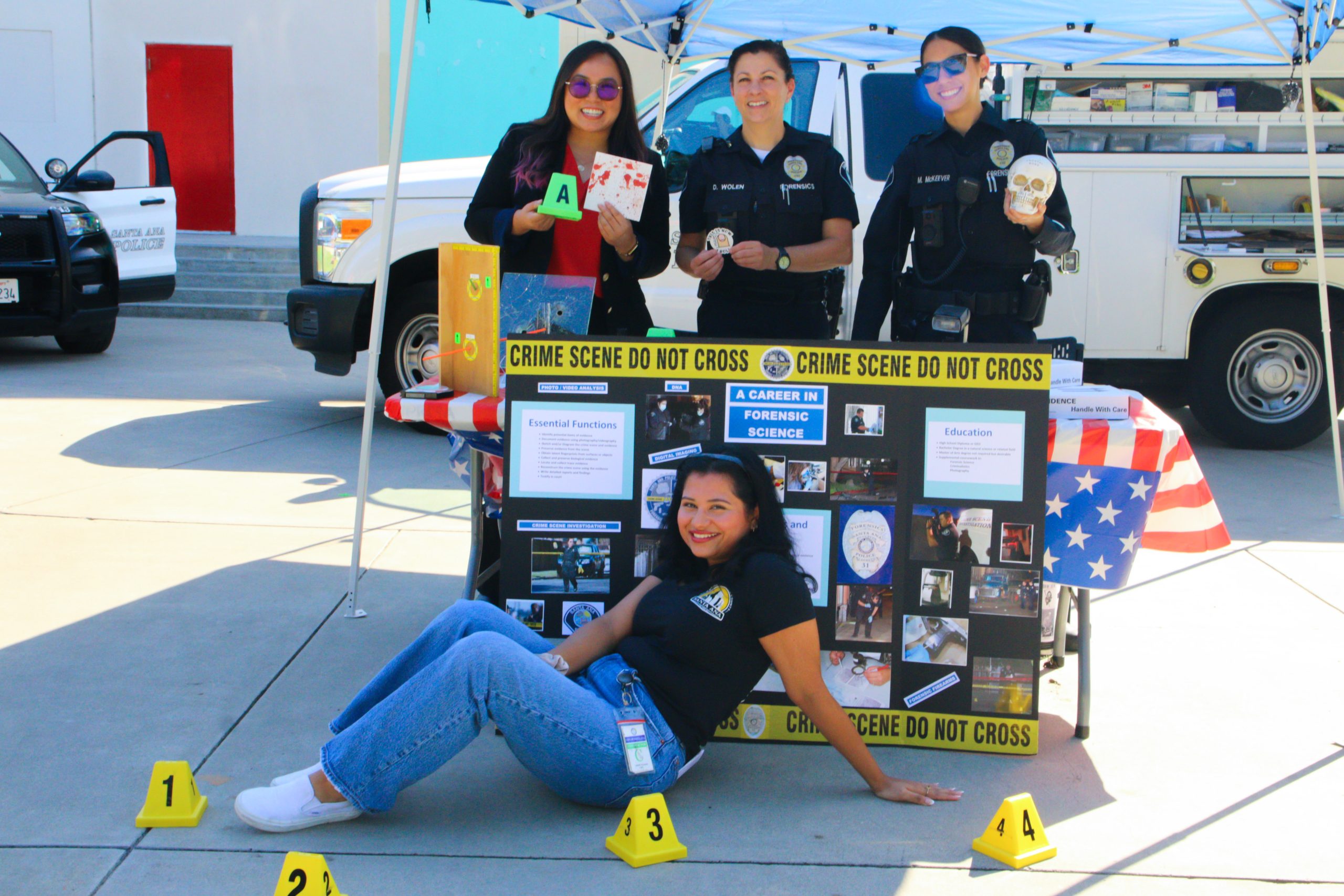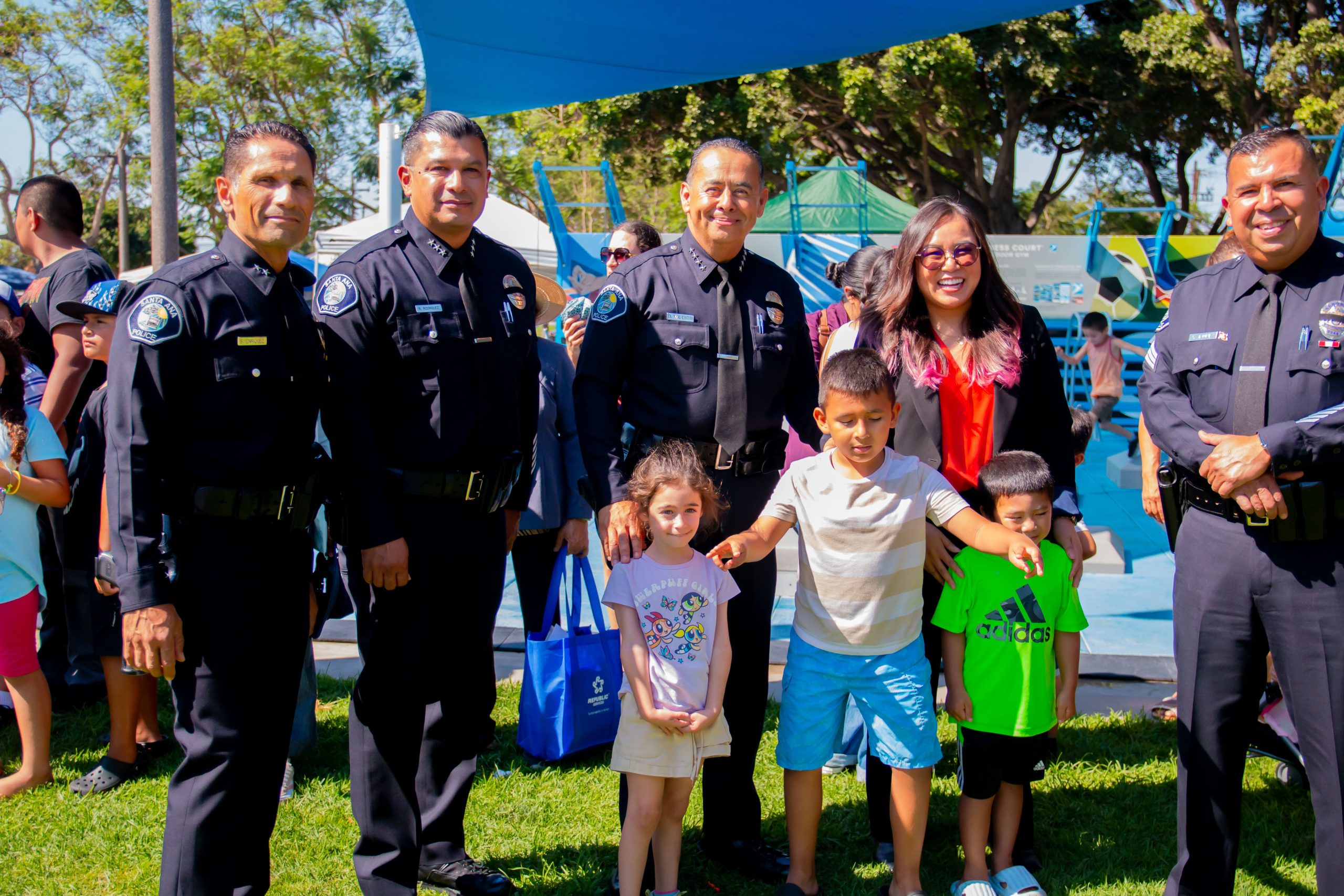 National Night Out is an annual community-building campaign that promotes police-community partnerships and neighborhood camaraderie to make our neighborhoods safer, more caring places to live.
I had a great time at the SAPD's National Night Out at Rosita Park in Ward 1. The event brought out hundreds of residents and several dozen officers for an enjoyable evening of demonstrations, music, food, games, bounce houses, and vendor booths. Can't wait for the next event!
---
Metropolitan Water District tour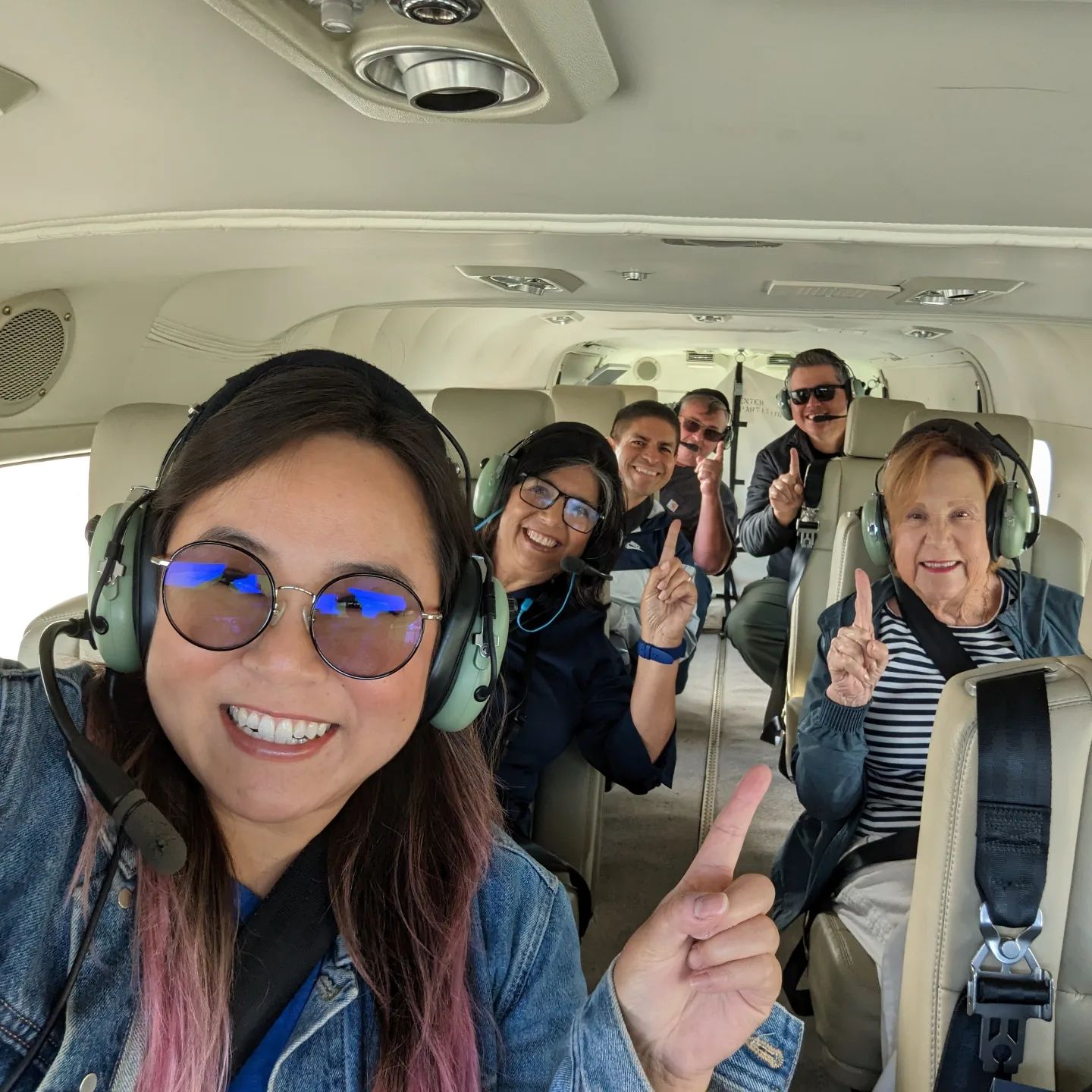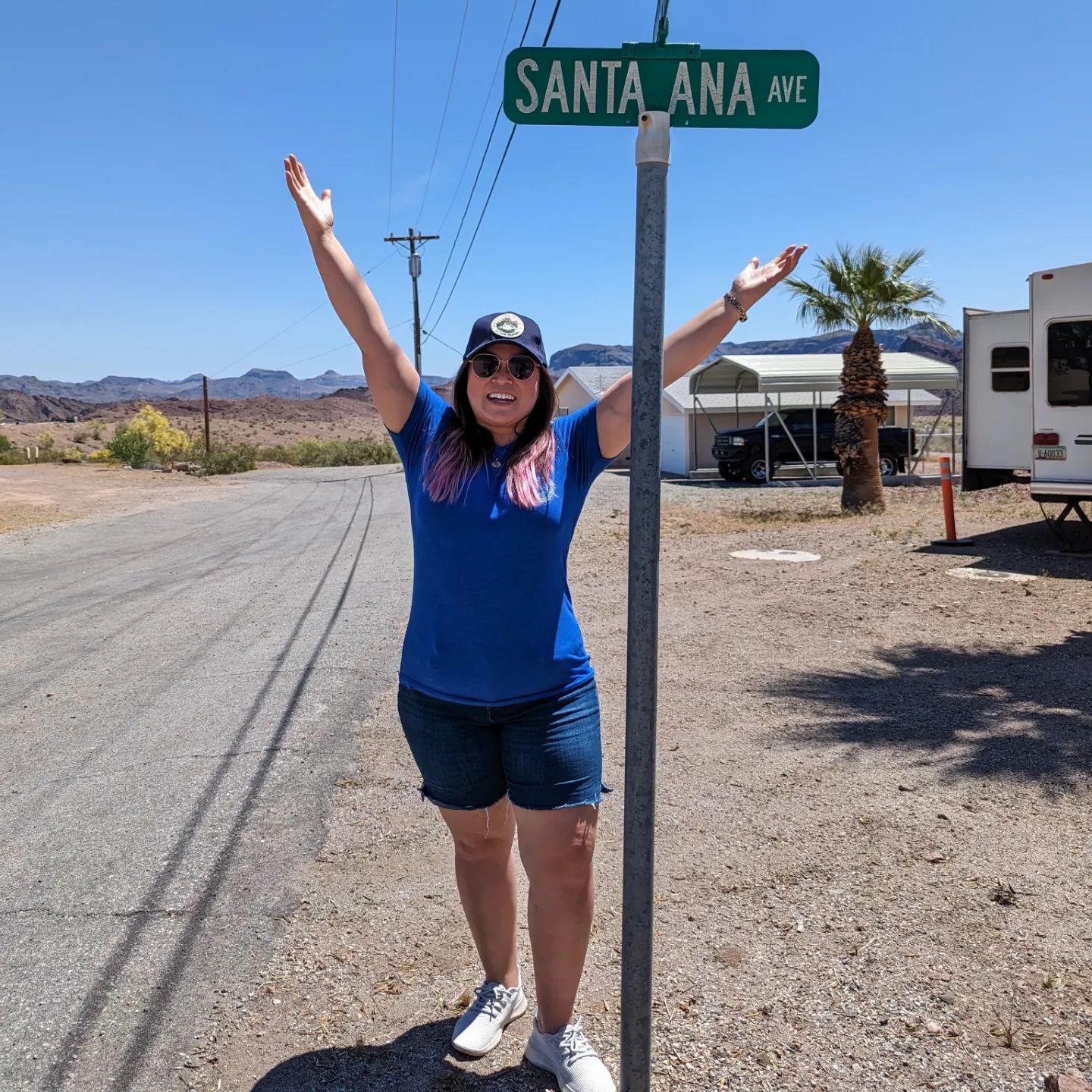 Did you know that Santa Ana is one of the founding members of the Metropolitan Water District of Southern California, the country's largest water importer? To keep water flowing 24/7, 365 days a year, Met has amazing employees who live at the pump stations in remote areas of the desert to ensure that there is always someone to maintain the facilities and respond within 15 minutes in an emergency!
As your representative on the Met board, I visited several of our housing facilities by the pump stations to check on their progress and support initiatives to ensure that our employees are living in safe, updated homes with the necessities for thriving as a part of the Met team!
---
Vietnamese Business Forum returns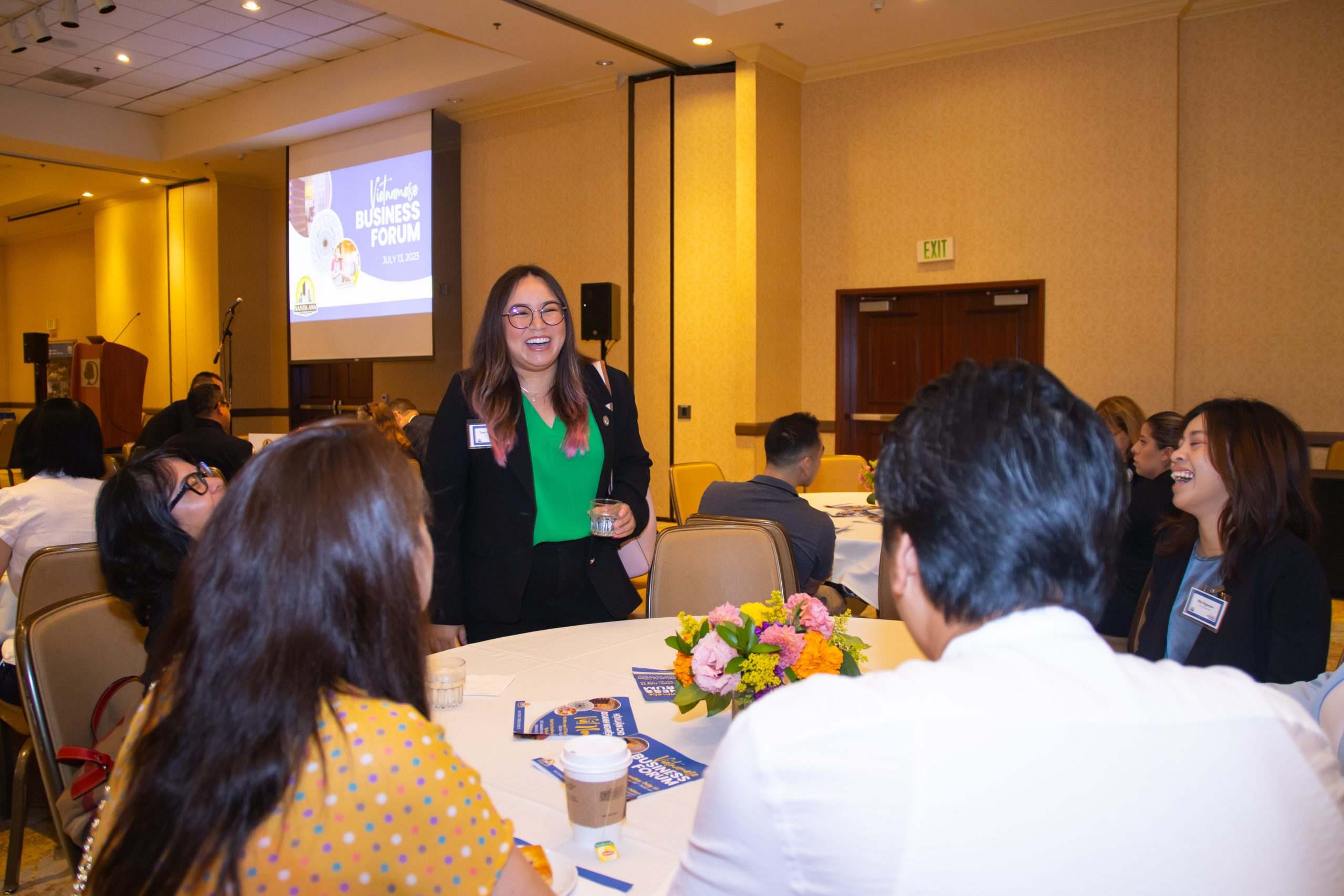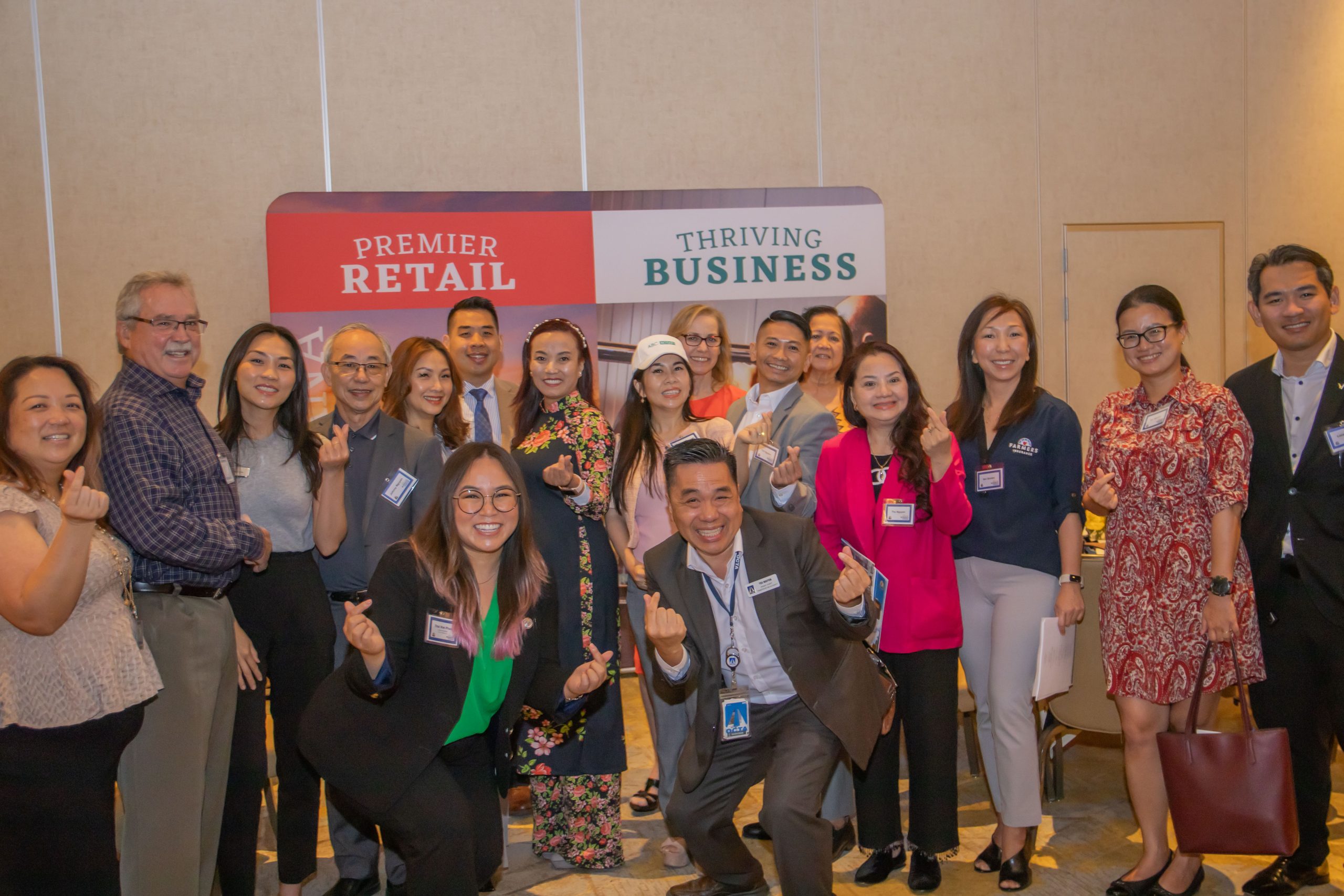 As the first Vietnamese-American Councilmember in Santa Ana, I am committed to making sure that our Little Saigon community has the same access to services and programs as other businesses here in the City. To bring further economic development into Santa Ana, we must ensure all businesses have the information and tools to succeed!
The City of Santa Ana's Economic Development team hosted a Vietnamese Business Forum at the DoubleTree hotel! This was the City's first Vietnamese Business Forum in 15 years. Attendees left the event with new information, resources, partnerships and inspiration from representatives of our City agencies and business support groups.
Special thank you to Planning & Building, Finance & Management Services, Police Department, Public Works, SBA, SBDC, VACOC, Santa Ana Chamber, OCTA, OCIE SBDC, and BBB. We couldn't have done this without you!
---
Check out the City's first electric trash truck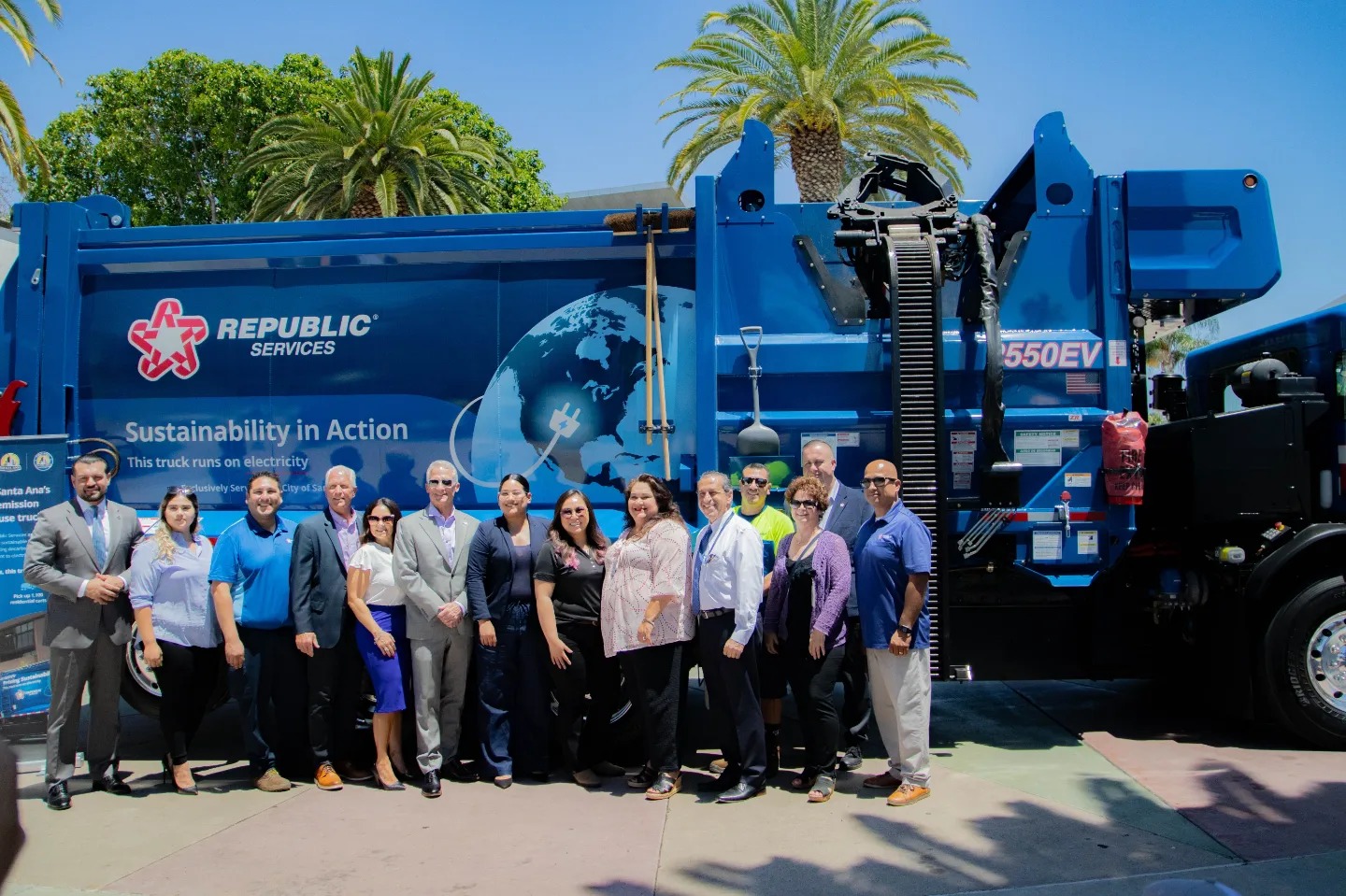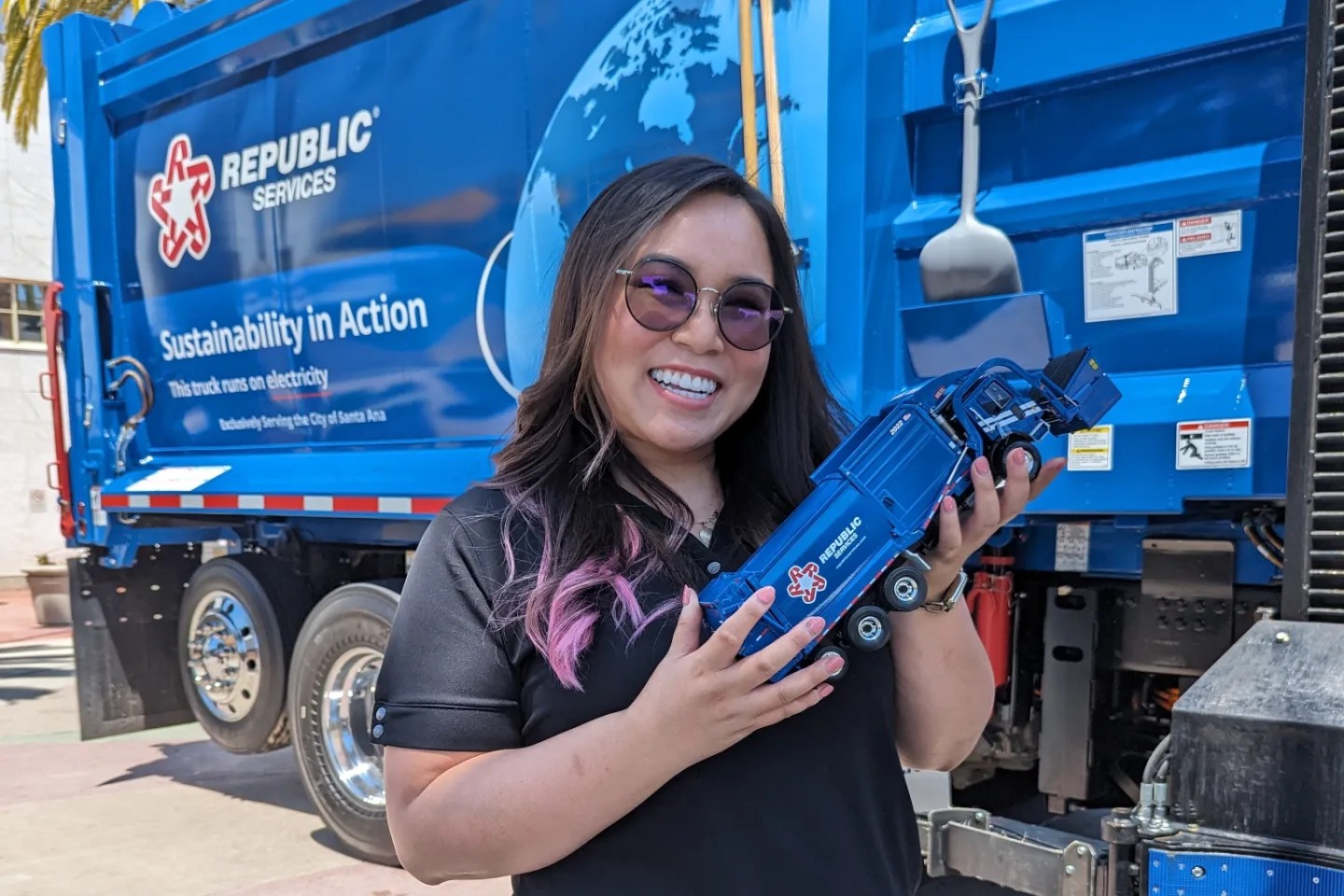 How awesome is our 100% electric trash truck? It's the first of its kind in California for our partners at Republic Services and the first in Orange County! Santa Ana is so proud to be leading the way for a greener, cleaner future with Republic Services! Thank you Director Nabil Saba and the incredible public works team, the engineers at Peterbilt, and Republic Services for your work on this.
I want to give a huge shout out to Chayanne, the Santa Ana resident who has been driving this truck through the city and picking up recyclables! Also, thank you to Assemblymember Avelino Valencia and representatives from the California Air Resources Board and Sen. Tom Umberg's office for joining us to unveil this amazing new vehicle and supporting a clean energy future. There is always more to do to improve the quality of life for Santa Ana residents, but this is a great start!
---
Concerts in the Park at Rosita Park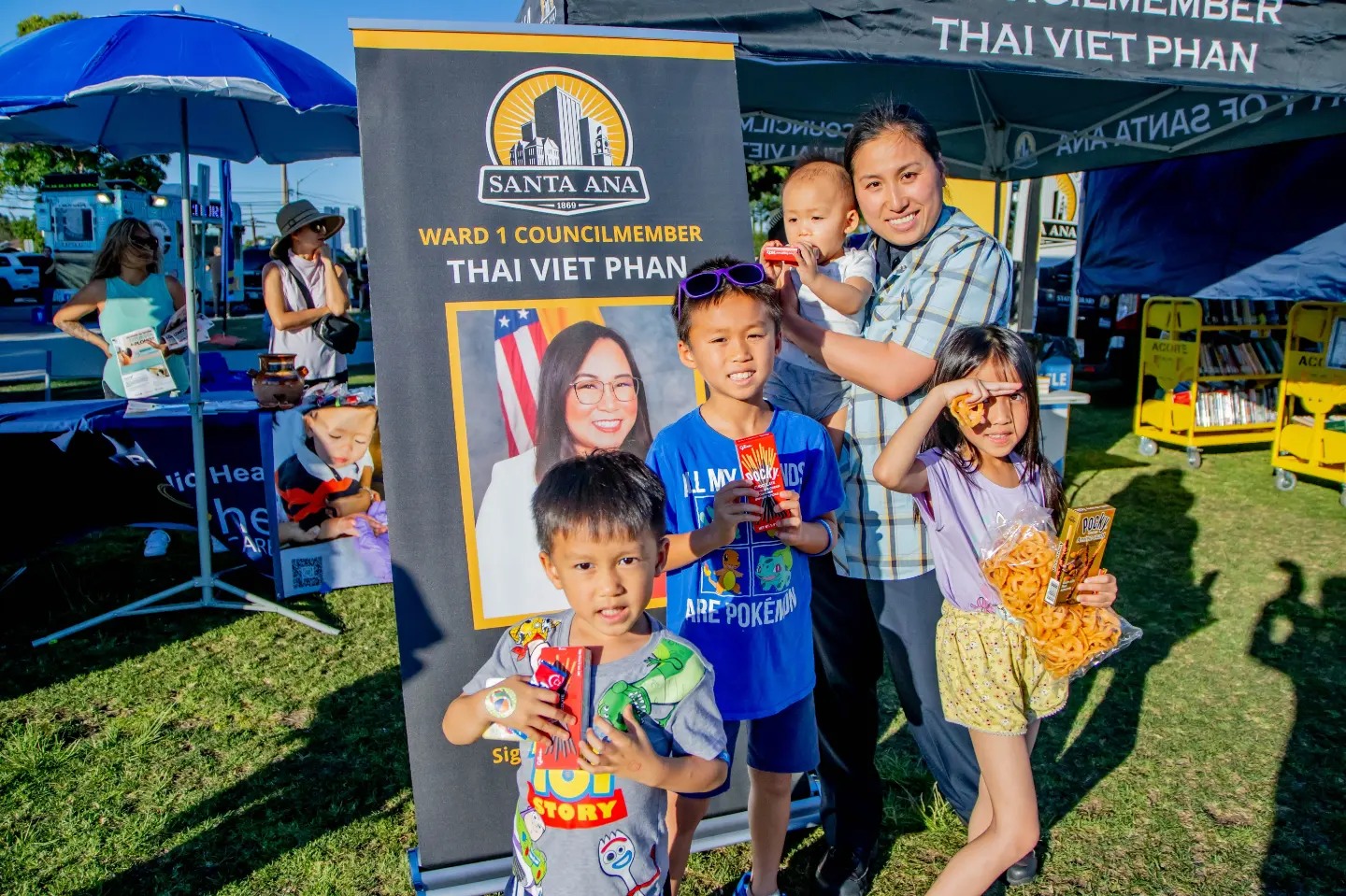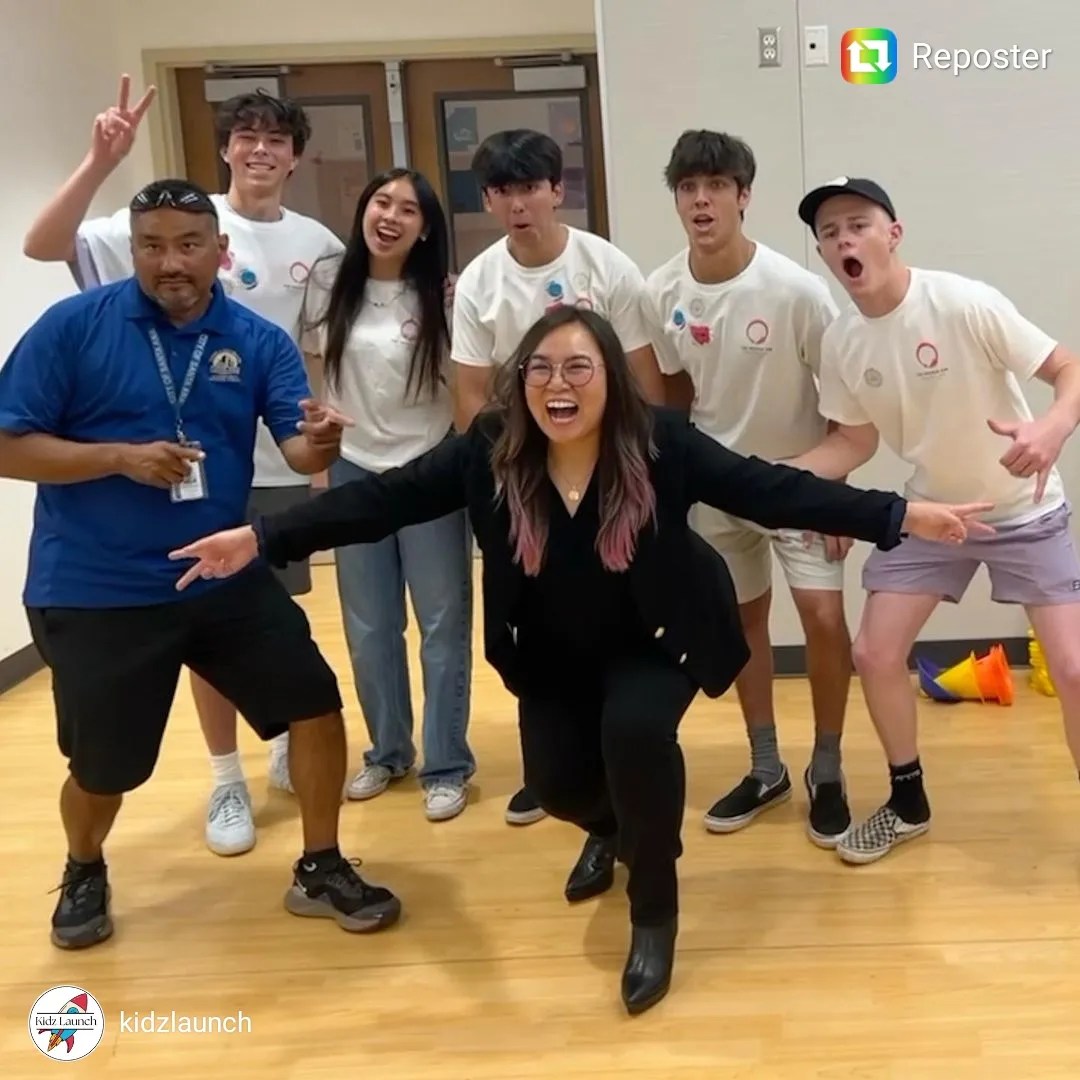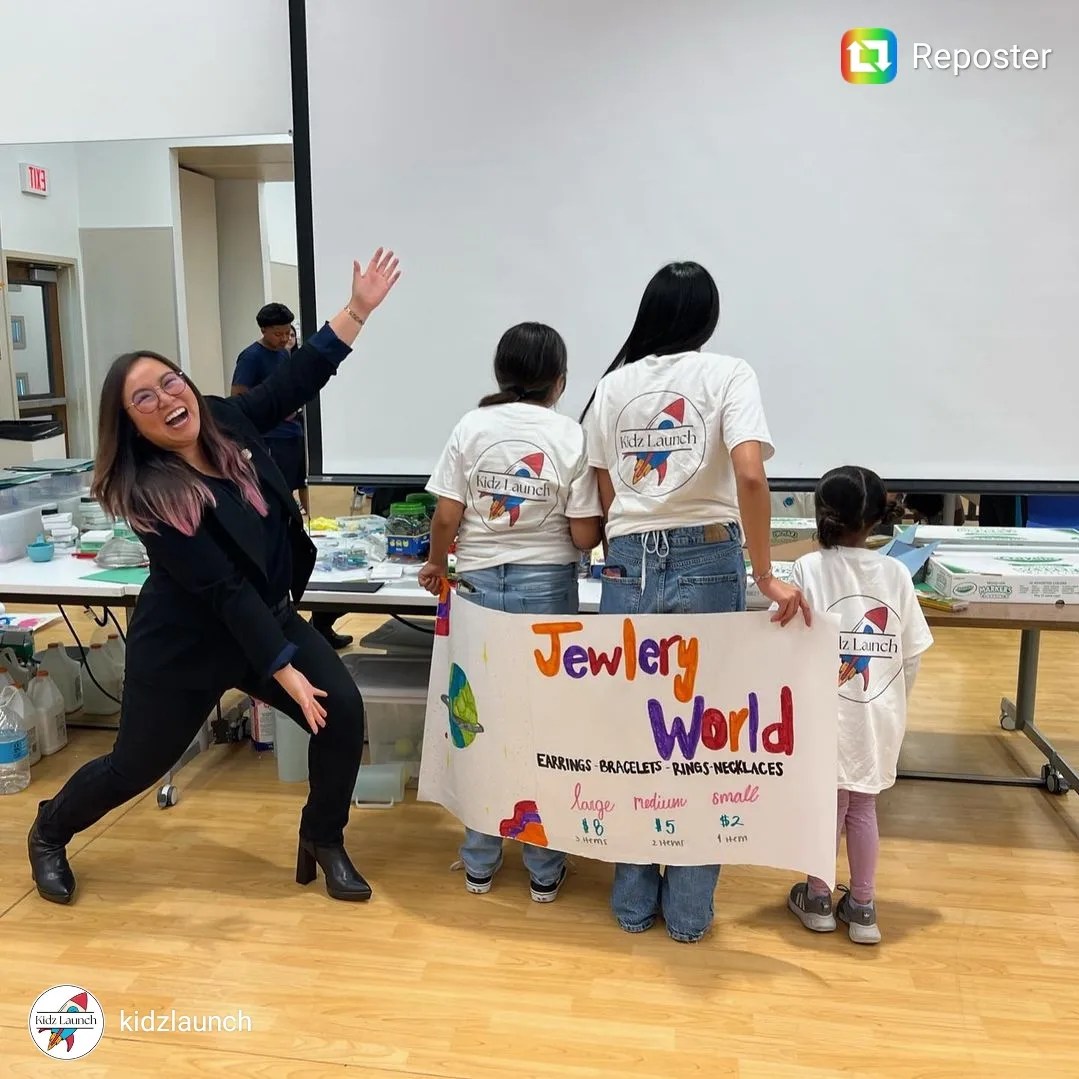 Concerts in the Park was a hit this summer! I wasn't able to attend the event in Rosita Park, but the Ward 1 Team held down the fort and shared tons of information regarding events, services, and programs that we offer. We passed out a lot of Pocky snacks generously donated by our friends at the Asian American Senior Citizens Service Center! They were a hit!
The team at Kidz Launch also did an incredible job "selling" their wares to customers who bought slime, jewelry, and lemonade. These are our future entrepreneurs! Love seeing our community out and about and enjoying our lovely parks!
---
Los Amigos High School's new track and field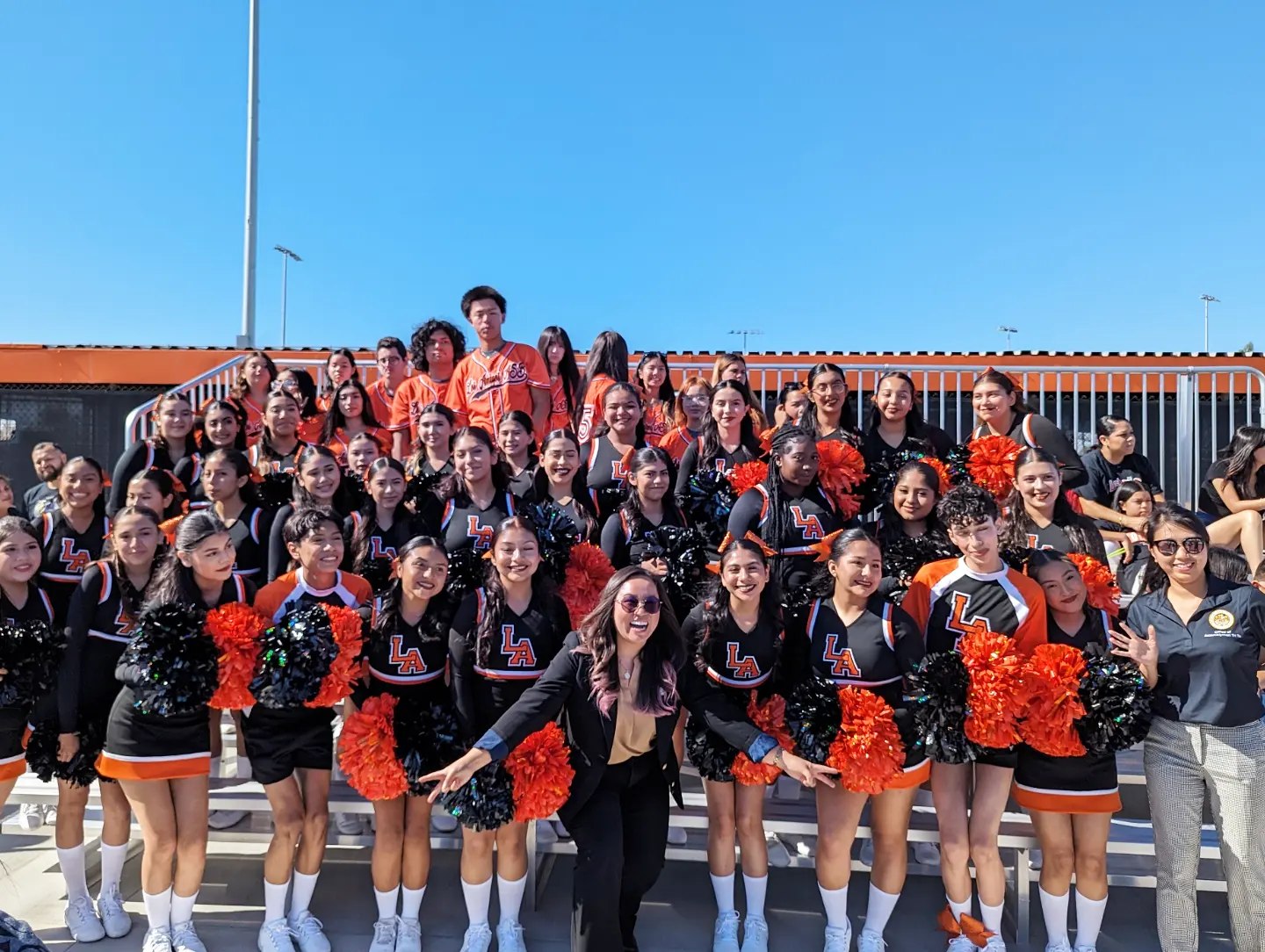 I had the incredible pleasure of visiting my alma mater Los Amigos High School to join a ribbon cutting celebrating their new track and field! My Ward 1 aide, Lisbeth Rosales, and I are Lobos so it was wonderful to come back and see some of our teachers. We're going to keep doing great stuff with GGUSD and our local high schools serving Ward 1 to make sure all Santa Ana students get the attention and services they need to succeed!
Thank you to Garden Grove Unified School District President Walter Muñeton, Vice President Teri Rocco, Board Members Bob Harden and Lan Quoc Nguyen, Superintendent Gabriela Mafi, and Assistant Superintendent Stephanie Heflin for inviting me!
---
Zoofari fundraising for Santa Ana Zoo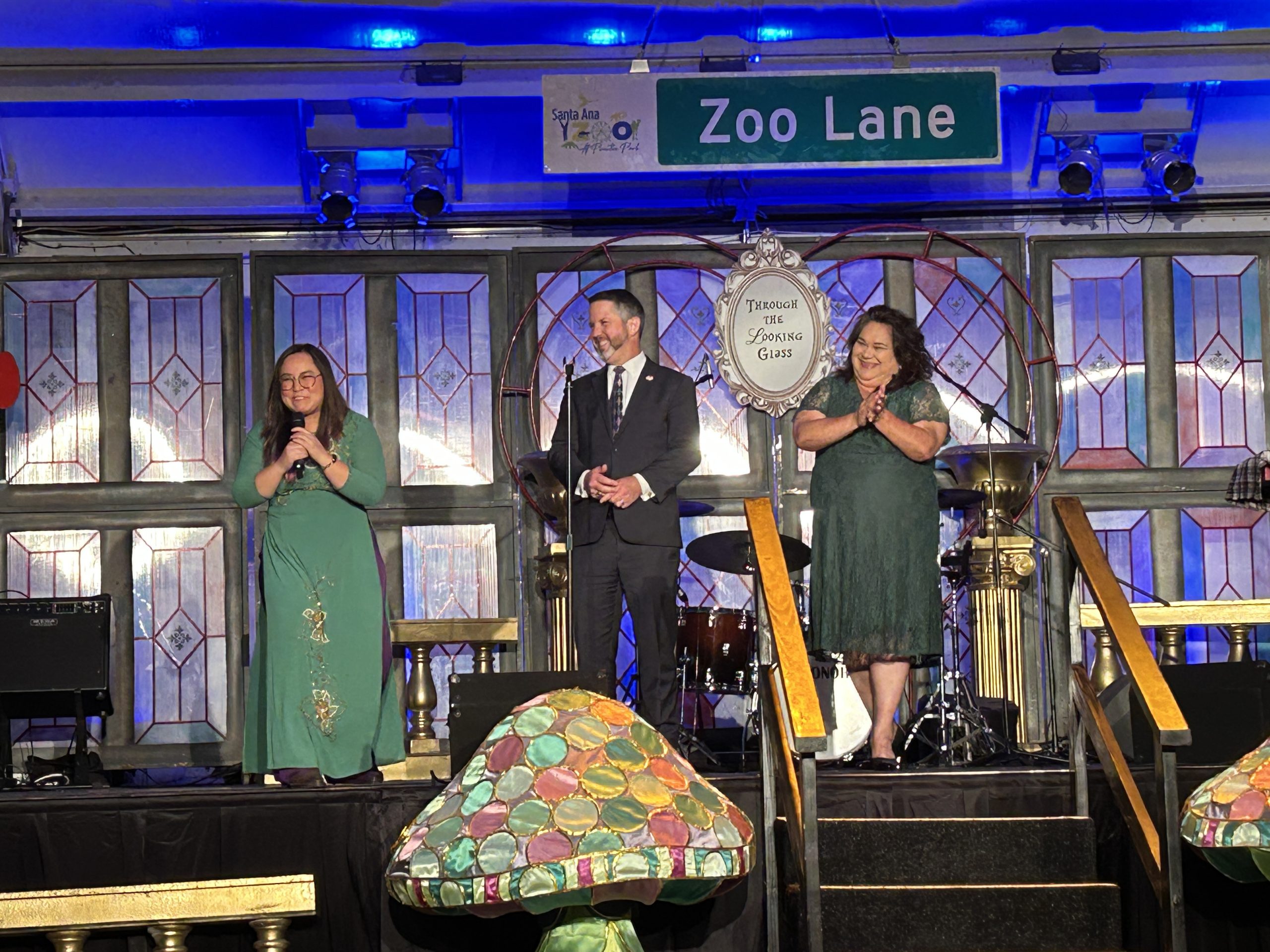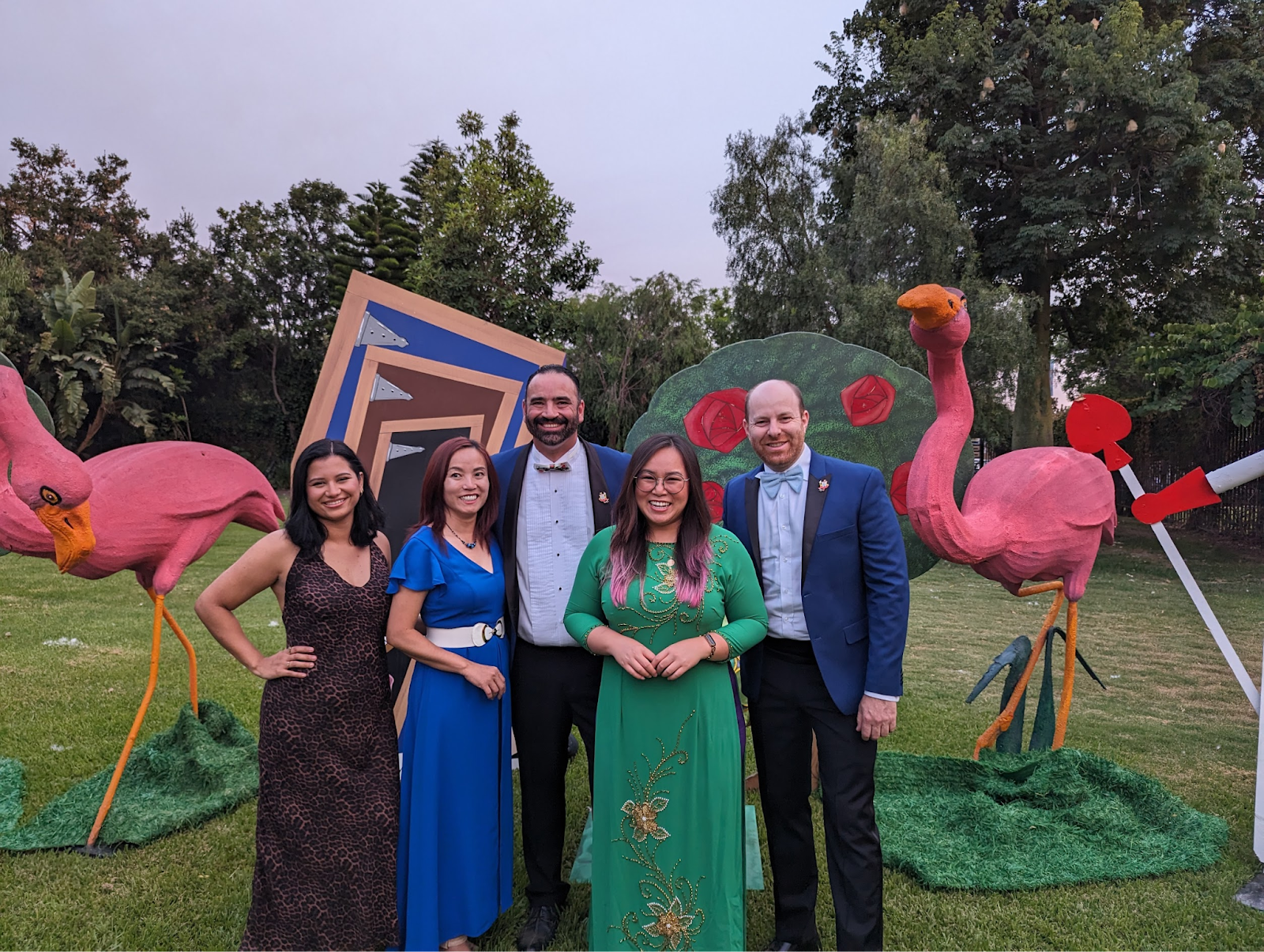 The 31st annual fundraising gala Zoofari 2023 "Through the Looking Glass" was a spectacular evening of dining and dancing under the stars on the beautiful grounds of the Santa Ana Zoo! It was a record-breaking year and we raised over $100,000 for the zoo! 
My colleagues and I had an amazing time at the Zoofari, mingling with City staff, donors, and Friends of the Zoo. We are tremendously grateful for all of the contributions and support to the Zoo and know that the Santa Ana Zoo is more than just a zoo, but a place for families to make memories, students to learn, and residents to build community. A big shout out to the staff and volunteers who made this happen. Until the next Zoofari!
---
Housing Authority Forum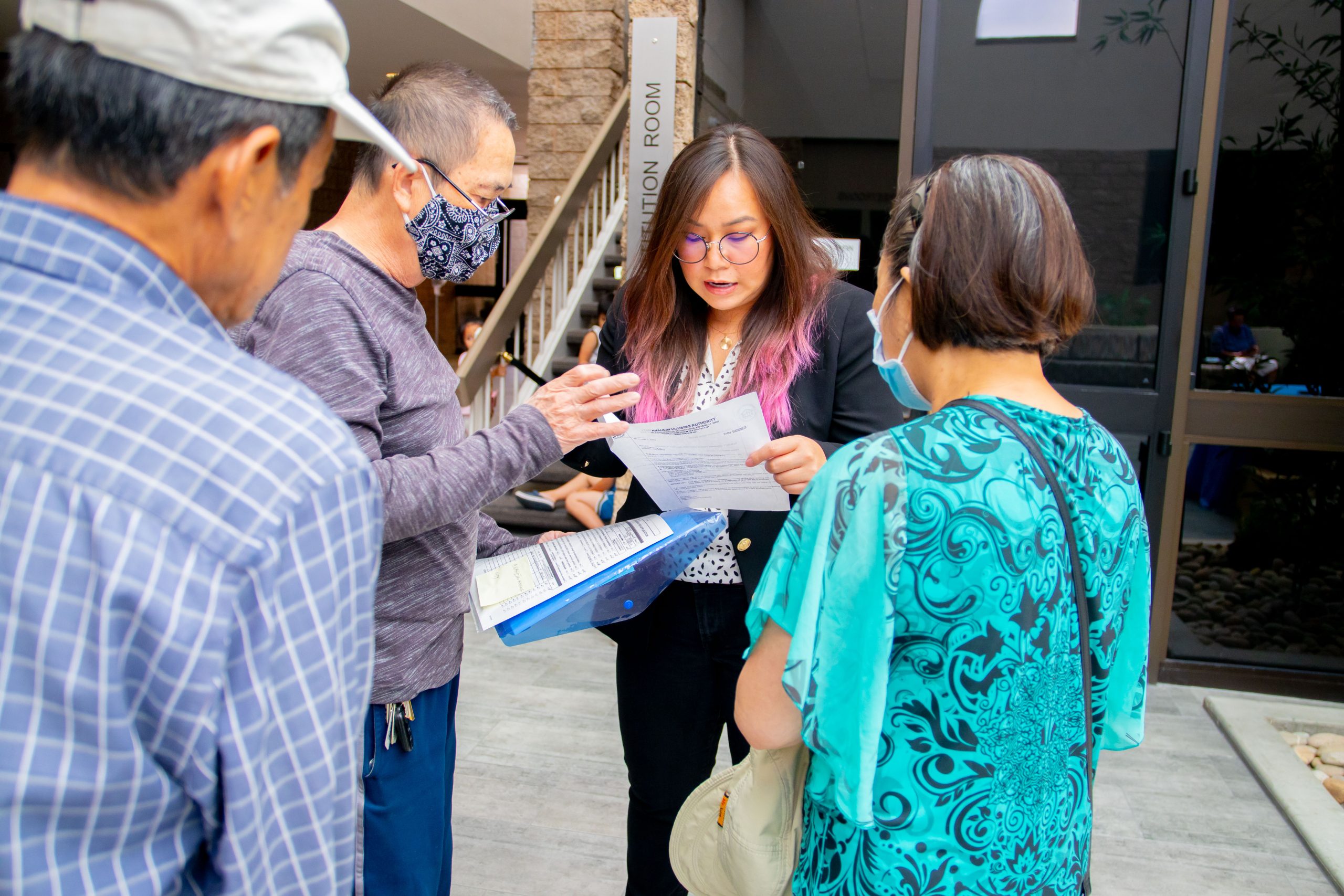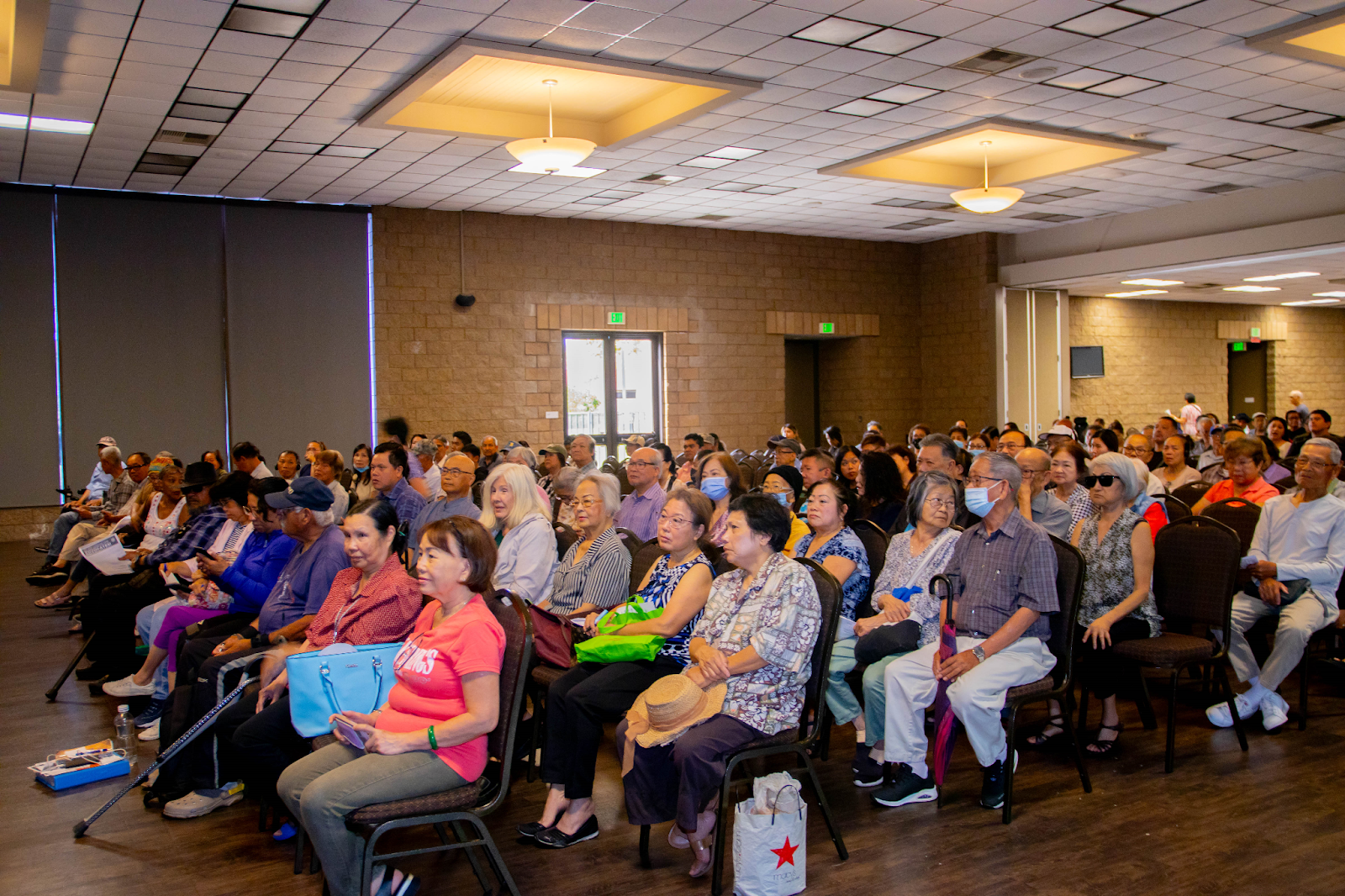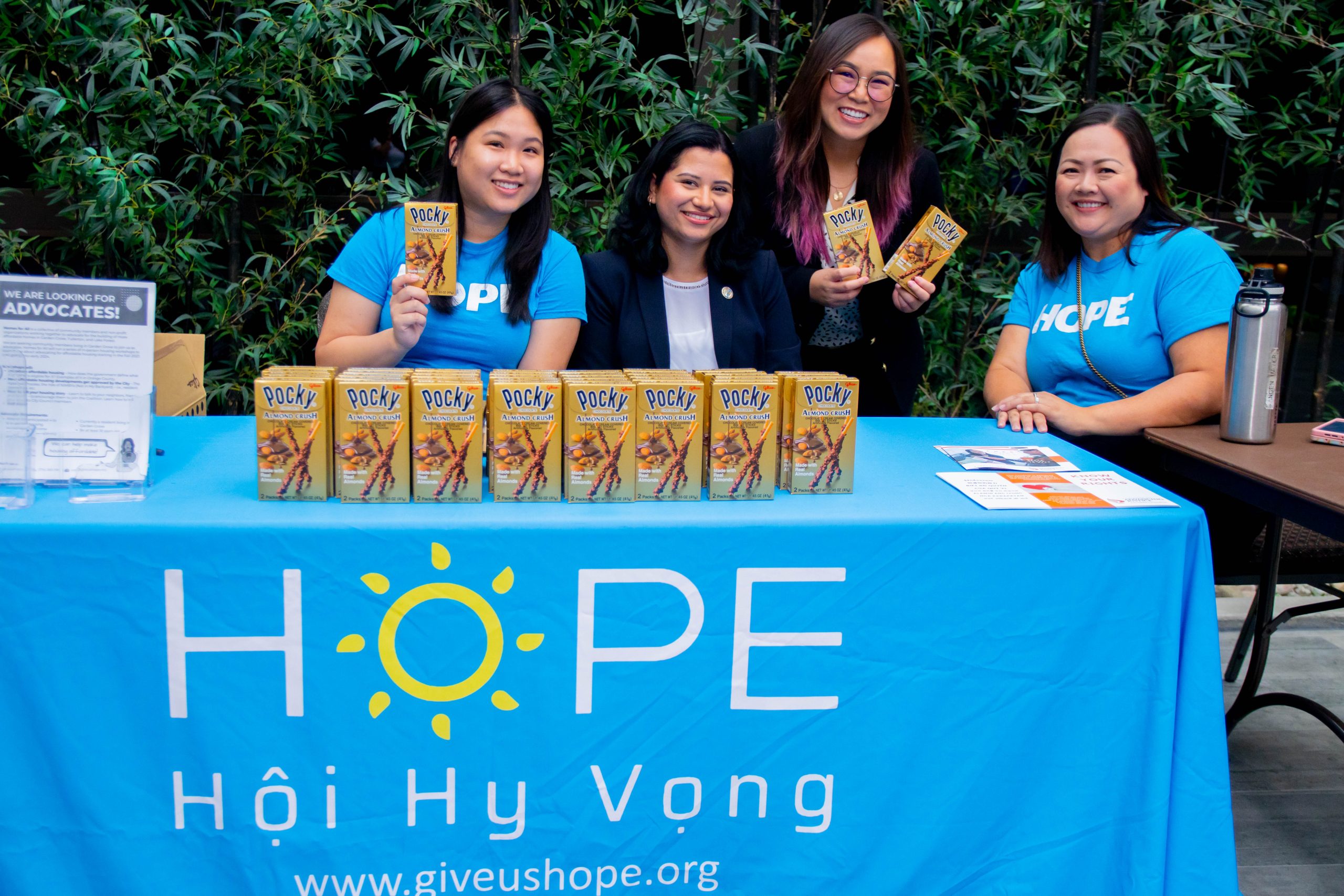 It was my honor to represent the City of Santa Ana on behalf of Mayor Amezcua and join other leaders from the County and neighboring cities at the Affordable Housing Forum. The City of Santa Ana Housing Authority partnered with the housing authorities of Orange County, Anaheim, and Garden Grove to present information about Housing Choice Vouchers (Section 8) and affordable housing projects. Over 300 participants came to the event and interacted with the staff from the Housing Authority agencies. Many residents spoke to me directly to learn about the programs and services we have here in the city. We will definitely work to address these housing issues and host more events in the future.
---
Chicano Heritage Festival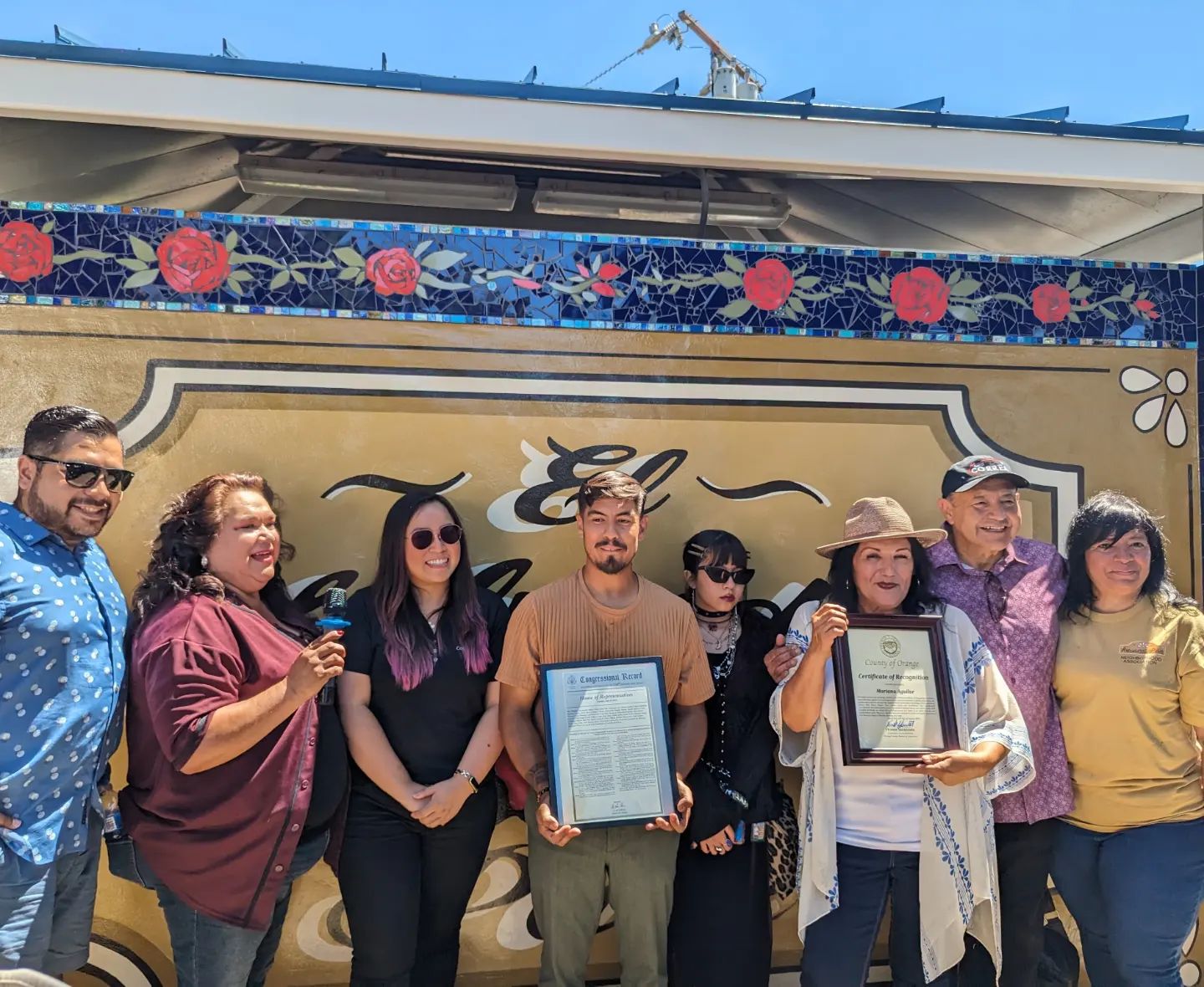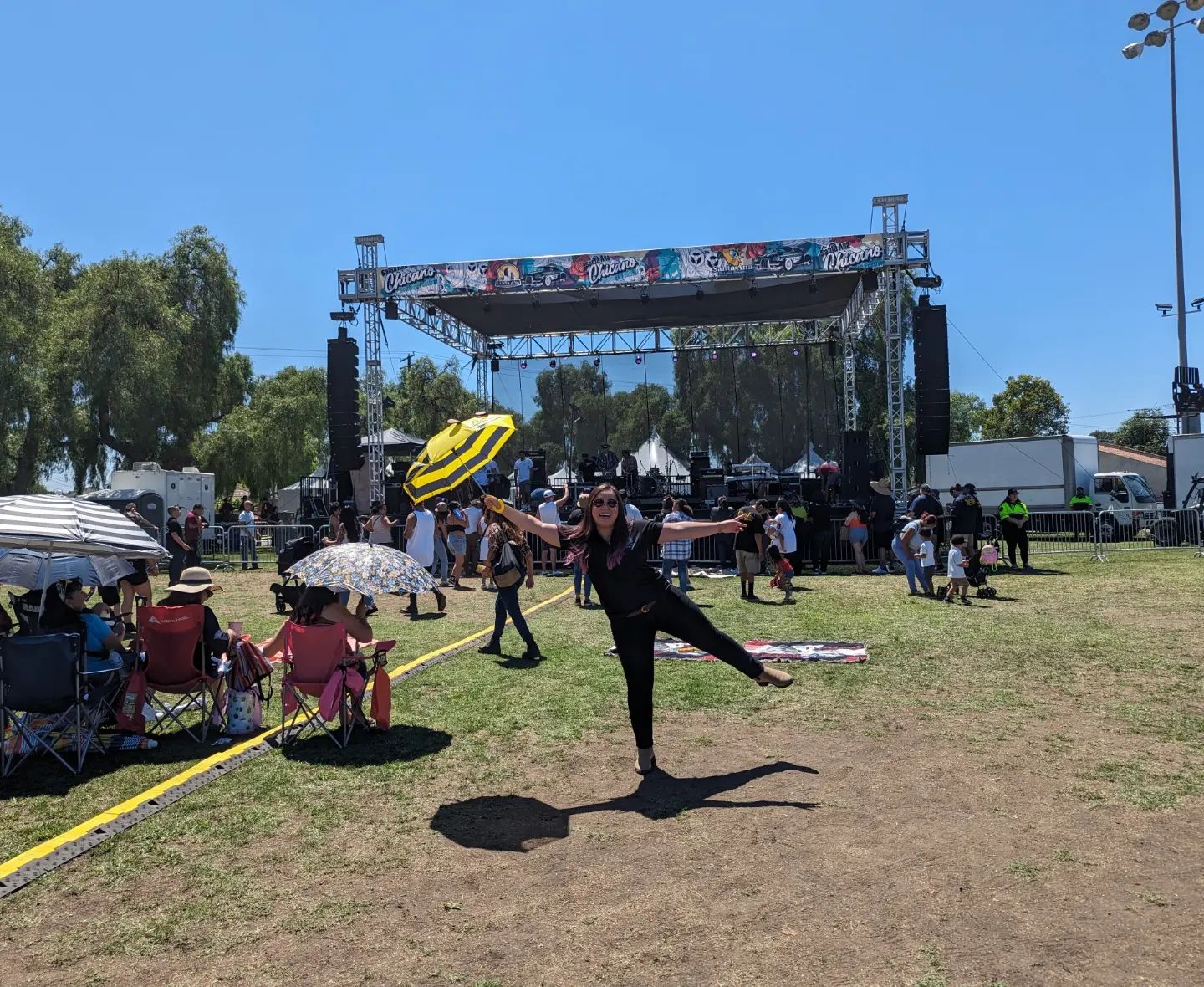 Happy Chicano Heritage Month! I had a blast meeting everyone at Santa Ana's 2nd Annual Chicano Heritage Festival at El Salvador Park!
Proud to celebrate the incredible diversity in Santa Ana and learn more about Chicano heritage right here at home. Huge shout-out to local artist Marina Aguilera and the team who envisioned and created the beautiful El Salvador Park mural! Special thanks to Congressmember Lou Correa for the proclamation declaring August Chicano Heritage Month in Congress, the vendors, staff, residents, and community members who came out!
---
Tea with Thai at Godinez Fundamental High School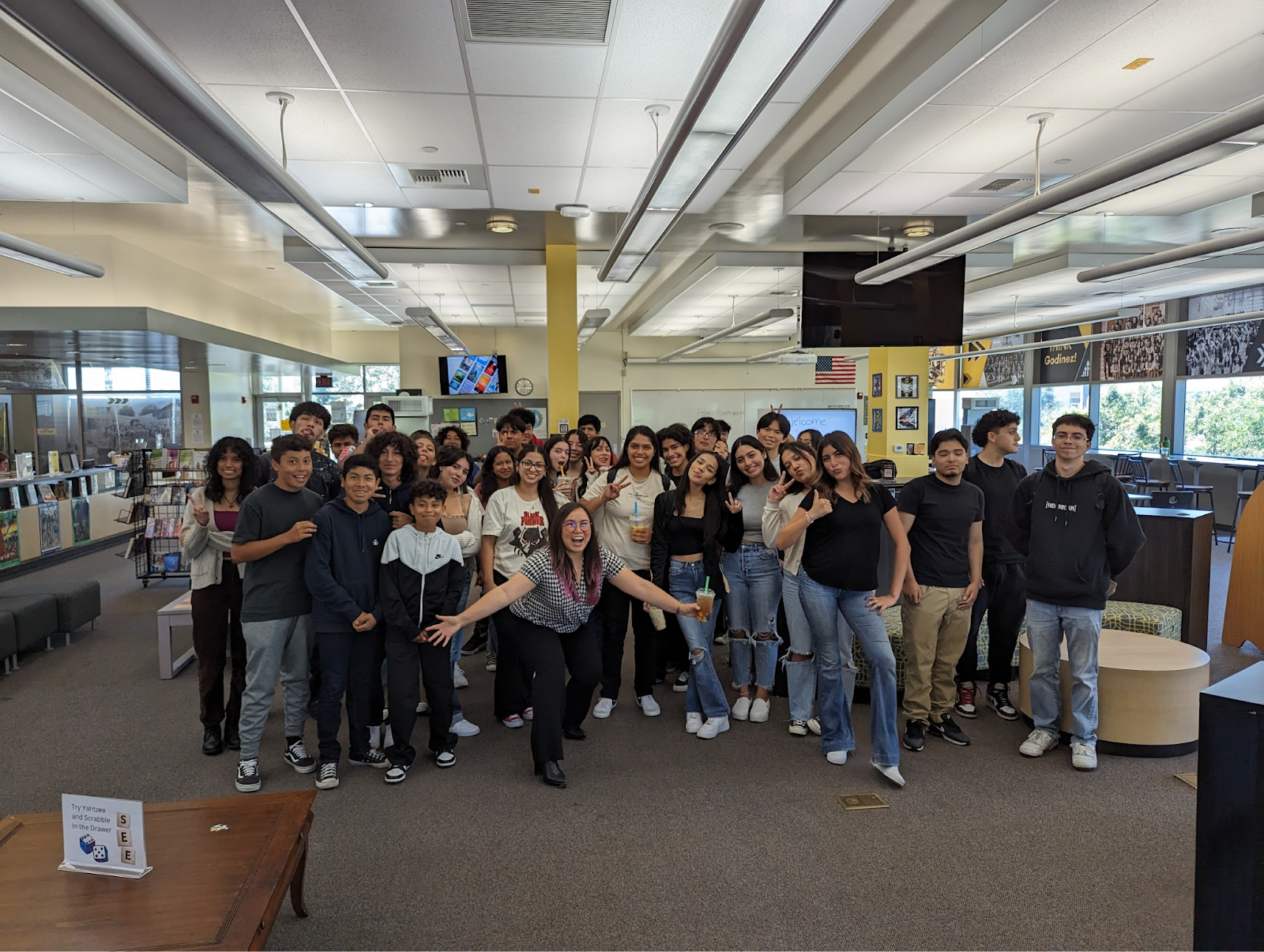 Tea with Thai continues this school year with the amazing students at Godinez Fundamental High School! It was awesome speaking to young scholars about my background, how to get civically engaged, why it is important for your folks to be involved, and discuss issues they thought were important. We covered topics like housing, parking, and youth participation in government.
Boba from Tastea Santa Ana and Pocky didn't hurt either! Thank you for welcoming the Ward 1 Team and we look forward to seeing you all at future Council meetings! Think Godinez!
---
HOME Act Press Conference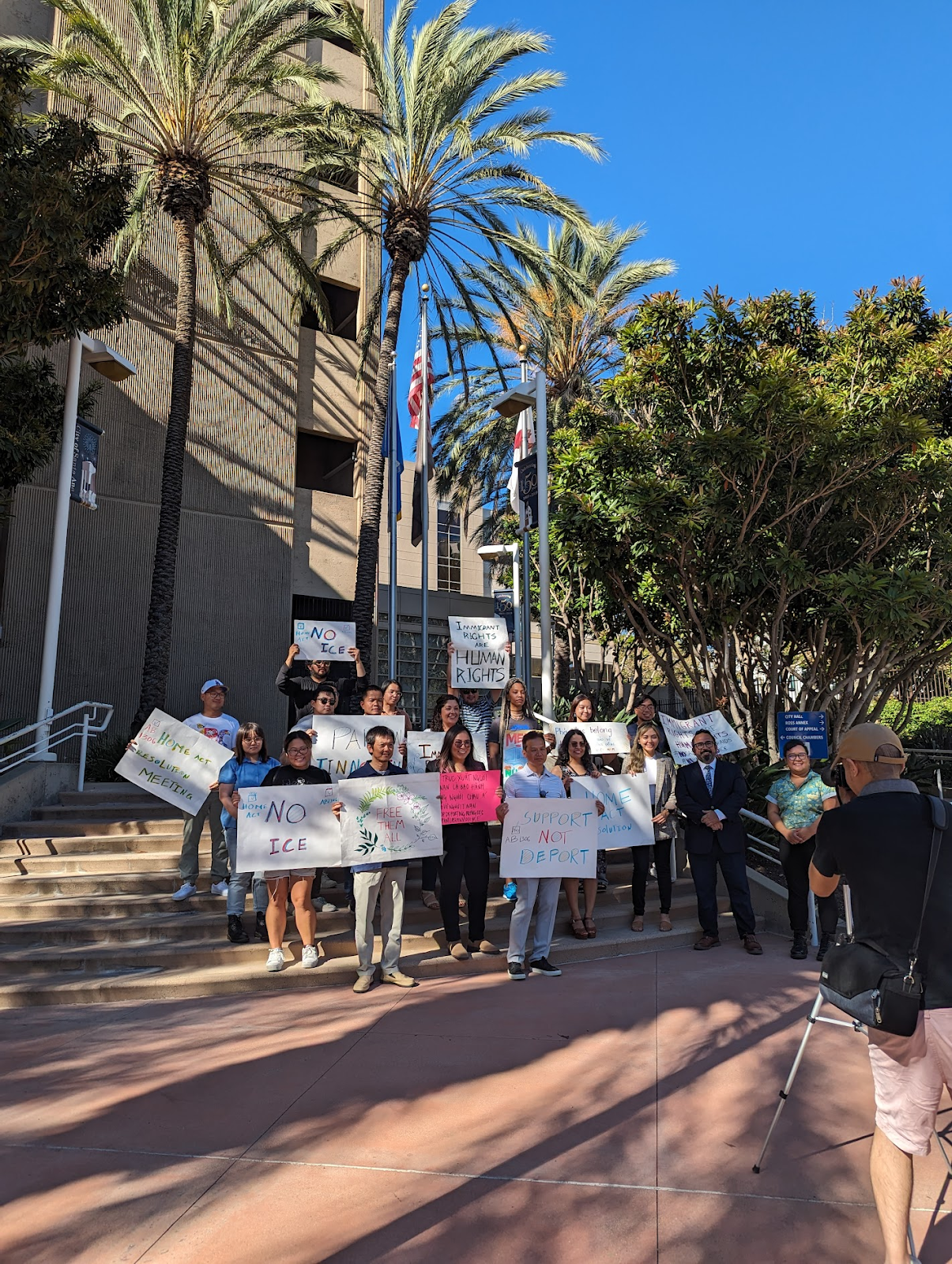 I am so proud that the Santa Ana City Council adopted a resolution in support of the passage of the Home Act! The State of California is a Sanctuary State and prohibits local jails from collaborating with or transferring individuals to ICE unless there is a valid judicial warrant. The HOME Act would continue California's pro-immigrant policies and prohibit the California Department of Corrections and Rehabilitation from collaborating with ICE (unless there is a valid judicial warrant) in cases in which an individual has been determined eligible for limited types of parole, including elderly parole, humanitarian parole, and juvenile parole as well as parole in cases in which the individual was a victim of sexual assault or domestic violence. As the only immigrant currently serving on the dais, these issues are near and dear in my heart. I believe people deserve second chances, and when a duly appointed body of experts determine proactively that an individual is eligible for parole, they should have the opportunity to return home to their community.
---
League of California Cities OC Division Election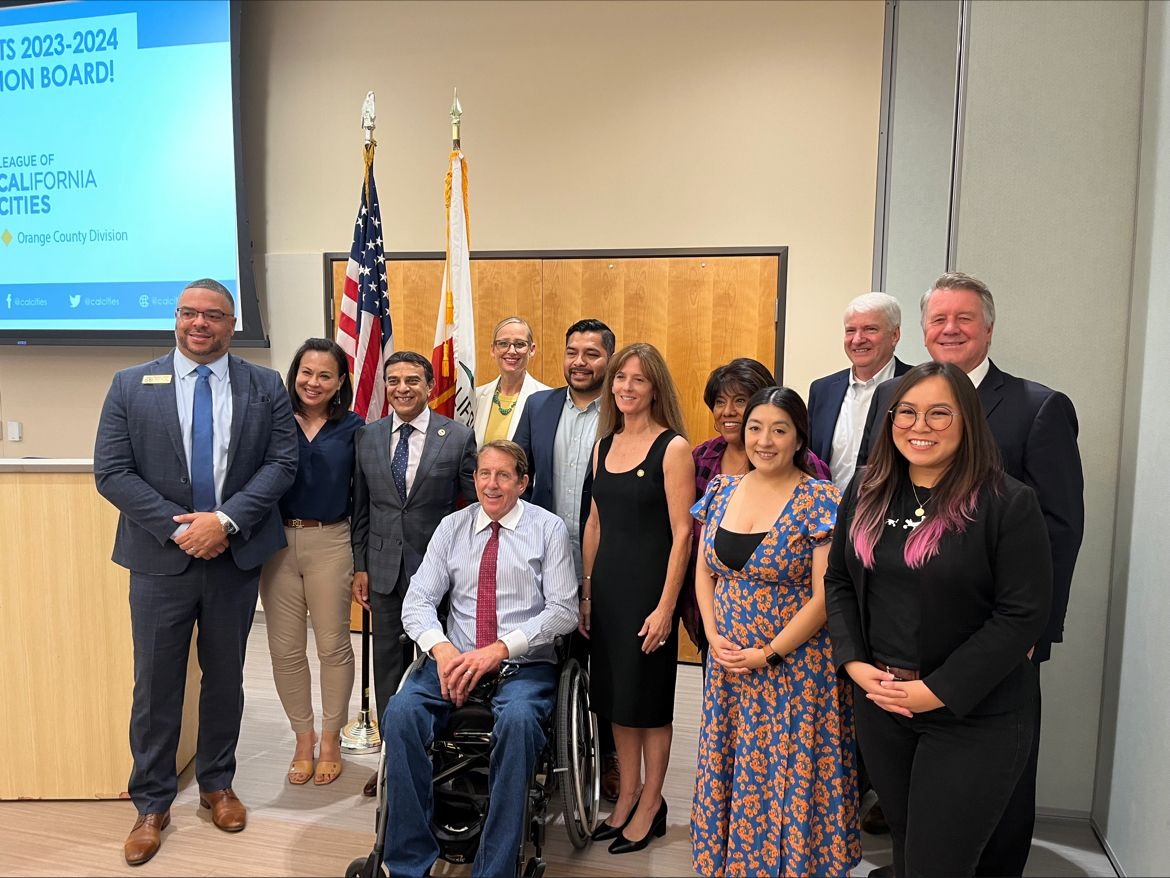 I'm so grateful to have been elected by my colleagues as the Second District Representative for the League of California Cities Orange County Division representing the City of Santa Ana, City of Garden Grove, City of Orange, California, City of Anaheim, and City of Tustin! Excited to embark on this new endeavor and contribute to our collective vision for a greater, more vibrant OC!
---
Know Your Resources:
Who do I call at City Hall?
City Hall main line: (714) 647-5400

Code Enforcement: (714) 667-2780

Graffiti Hotline: (877) 786-7824

Emergency Water Services: (714) 953-8026

Public Works dispatch (street sweeping, trees): (714) 647-3380
Utility services
Starting a small business?
Food assistance: 
Download mySantaAna App to Report Issues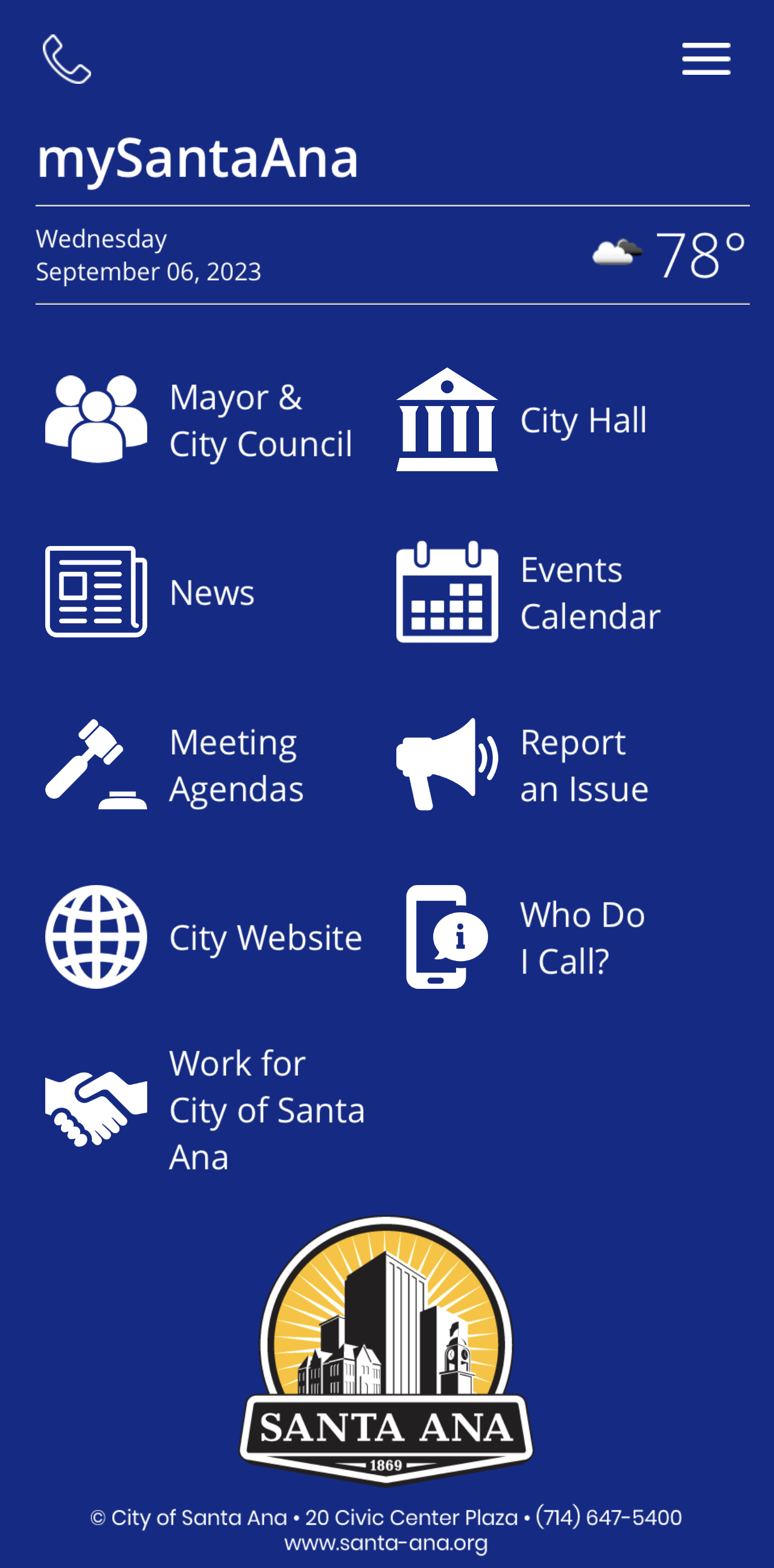 The mySantaAna mobile app puts the power of the Santa Ana city government in the palm of your hand! Residents with an iPhone or Android smartphone can now download the mySantaAna application for free allowing them to quickly and easily report issues with photos to the City for clean-up. You can report potholes, downed tree branches, graffiti, trash and much more!
---
USEFUL RESOURCES
Parking Tickets: https://www.santa-ana.org/pd/parking-enforcement-and-ticket-information
Public Works: https://www.santa-ana.org/pw
Neighborhood Initiatives: https://www.santa-ana.org/neighborhood-initiatives
Utility Services: https://www.santa-ana.org/finance/municipal-utility-services
Schedule a bulky item pickup: Call Republic Services (657) 467-6220
Police Non-Emergency Line: (714) 245-8665
Emergency Water Services: (714) 953-8026
Who Do I Call?  https://www.santa-ana.org/who-do-i-call