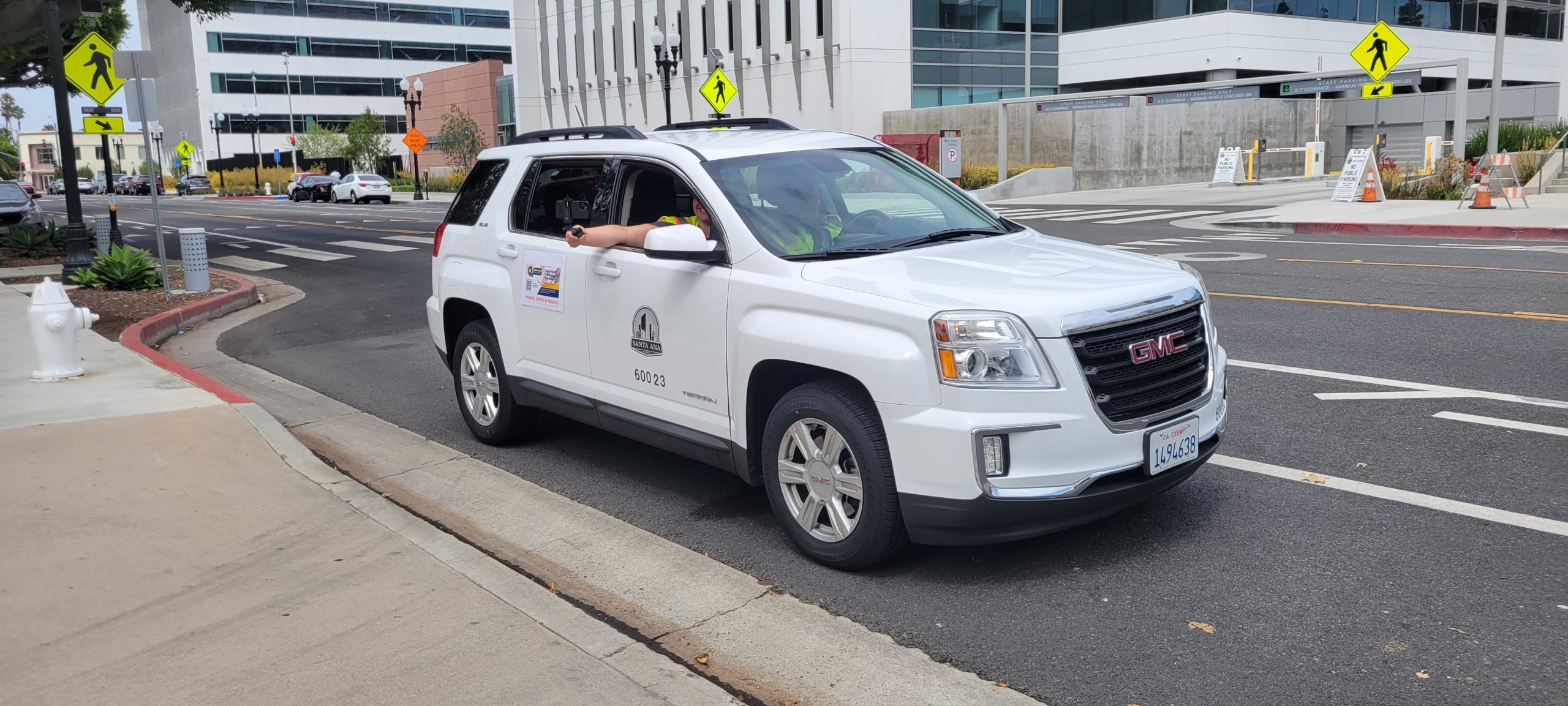 Public Works Agency staff is conducting a comprehensive evaluation of the Permit Parking Program to update the program guidelines and requirements that were established in the early 1990s. As part of the ongoing Permit Parking Program evaluation, parking studies must be conducted to evaluate and inventory public street parking spaces and street density. Traditionally, these studies are conducted manually and are labor and time intensive.
In an effort to collect the public street parking spaces data, along with street density in a highly efficient and expeditious manner, the Public Works Traffic Engineering section has started conducting parking studies using a phone app that uses Automated License Plate Reader (ALPR) Technology. ALPR technology functions by automatically capturing an image of a vehicle's license plate, transforming that image into alphanumeric characters using optical character recognition software, and storing the alphanumeric characters. No personally identifiable information is captured by the ALPR. The ALPR data does not include the name or address of the registered owner, or any other information gleaned from the license plate number associated with a particular vehicle.
The ALPR is a smart phone application that does not require special equipment. The sole purpose of the data collection is to assess the curbside vacancy rate, i.e., street density.
City staff has commenced the parking studies using a white City vehicle and a cell phone with the ALPR application. The parking studies are conducted on Wednesday and Saturday at 5-7 a.m., 1-3 p.m. and 8-10 p.m.. Please note each block area is surveyed both Wednesday and Saturday to understand the parking needs during the week versus the weekend (weekdays may be subject to change). The survey is covering numerous areas of Santa Ana and is expected to last about six months.
For more information on the permit parking study and to participate in our Permit Parking Program survey, please visit the Permit Parking Program webpage.