In this edition of COSAS, learn about our new traffic safety survey, the lowered home business permit fee, an upcoming safe routes to school project, community engagement efforts by Code Enforcement, and fun events happening in our City.
Spotlight photo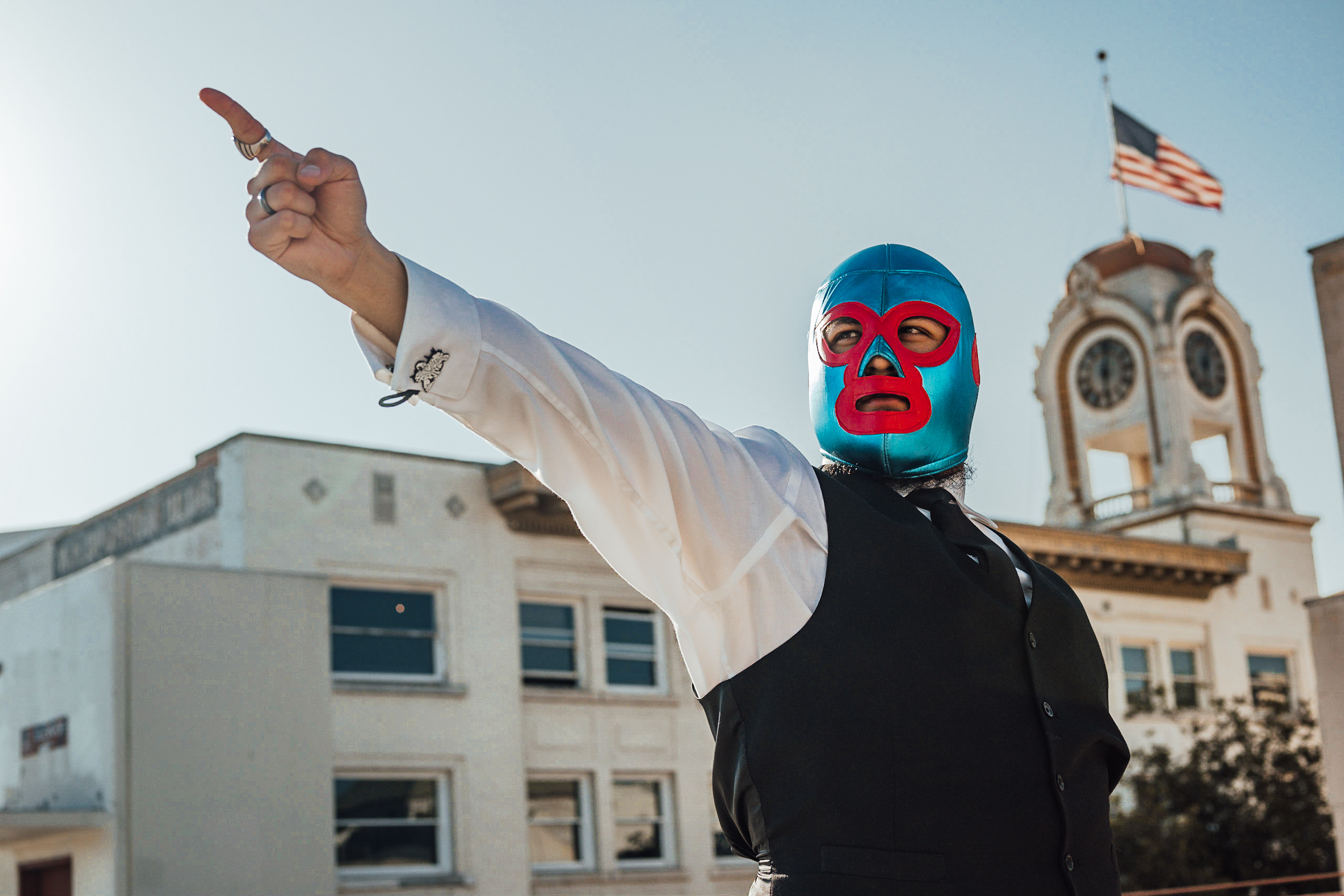 Luchando in Santa Ana.
Photo Credit: Marcos S. – @luxeodon, @i_photovisions
To submit your own original photo of Santa Ana to be featured in the next newsletter, complete this form.
---
City Manager's highlights
Meet our new executive directors
Last year, we welcomed two new executive directors to the City of Santa Ana who will help lead our community into a prosperous future.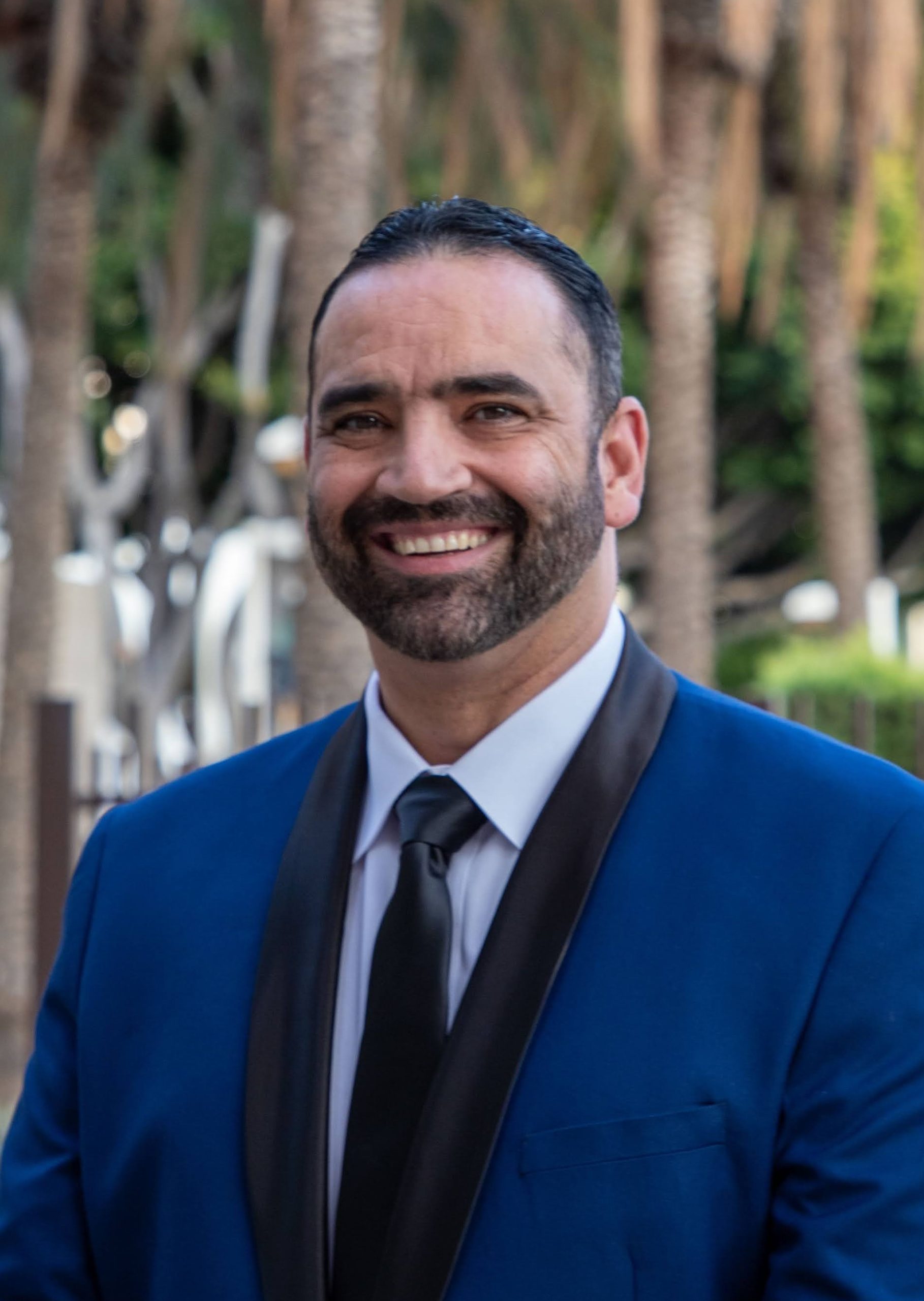 Hawk Scott – Parks, Recreation and Community Services Agency
If you've attended any of our recent City events, you've probably seen Hawk Scott running around with the parks and rec team keeping the show running smoothly and sharing his great energy. Our Parks and Recreation Agency not only plans events, but also runs youth/adult sports, recreation programs/classes, senior services, aquatics programming, and the Santa Ana Zoo. The agency oversees the City's independent leagues as well as parks, athletic fields, and facility rentals. Mr. Scott has over 20 years of experience in both private-sector water parks management and public-sector parks and recreation management. Mr. Scott joined us from the City of El Paso, Texas, where he was Parks and Recreation Manager. He has a bachelor's degree in kinesiology with a minor in health from the University of Texas at Brownsville where he also played college baseball as a student athlete.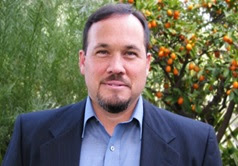 Mike Garcia – Community Development Agency
The Community Development Agency oversees programs for economic development, job training, affordable housing, and downtown development, so it needs a leader who can wear many hats. Mike Garcia brings a diverse professional background to the job, having worked most recently in the public sector for the cities of Pico Rivera and Norwalk, and previously in the private sector as a redevelopment and real estate consultant to cities throughout California. He has now returned to where his career began 29 years ago in CDA and Human Resources at the City of Santa Ana. Mr. Garcia has a bachelor's in political science from UC Irvine and a Master's in Public Administration from Cal State Fullerton. Mike is a longtime resident and enjoys his quick 4-mile drive to work from south Santa Ana after 16 years driving into Los Angeles.
---
News
Community input: Share your traffic safety ideas for Vision Zero plan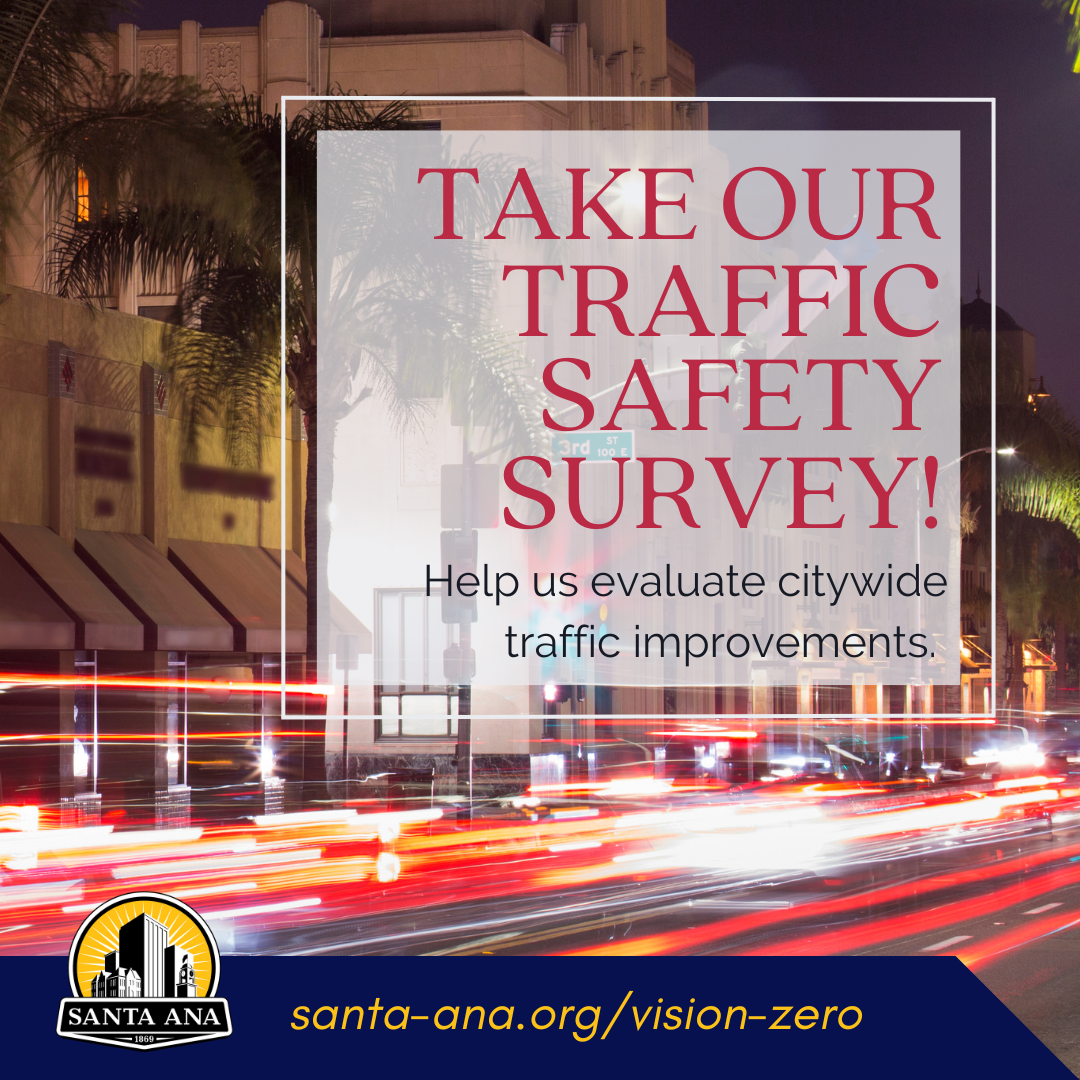 We want your help! Our Public Works Agency is seeking the community's input for a project called Santa Ana Vision Zero (SAVZ) that involves a citywide traffic safety evaluation. The SAVZ project will help the City acquire state and federal grants to improve pedestrian and traffic safety. The project aims to improve safety through traffic improvements that include bulb outs, better lighting, bike lanes, new traffic signals, traffic circles, new or upgraded wheelchair ramps, and crosswalks with flashing beacons, among other improvements. We would love to hear your opinion, please complete the following survey.
Take the Vision Zero Plan Survey: https://www.santa-ana.org/savision-zero/
---
Santa Ana lowers fee for home-based business permits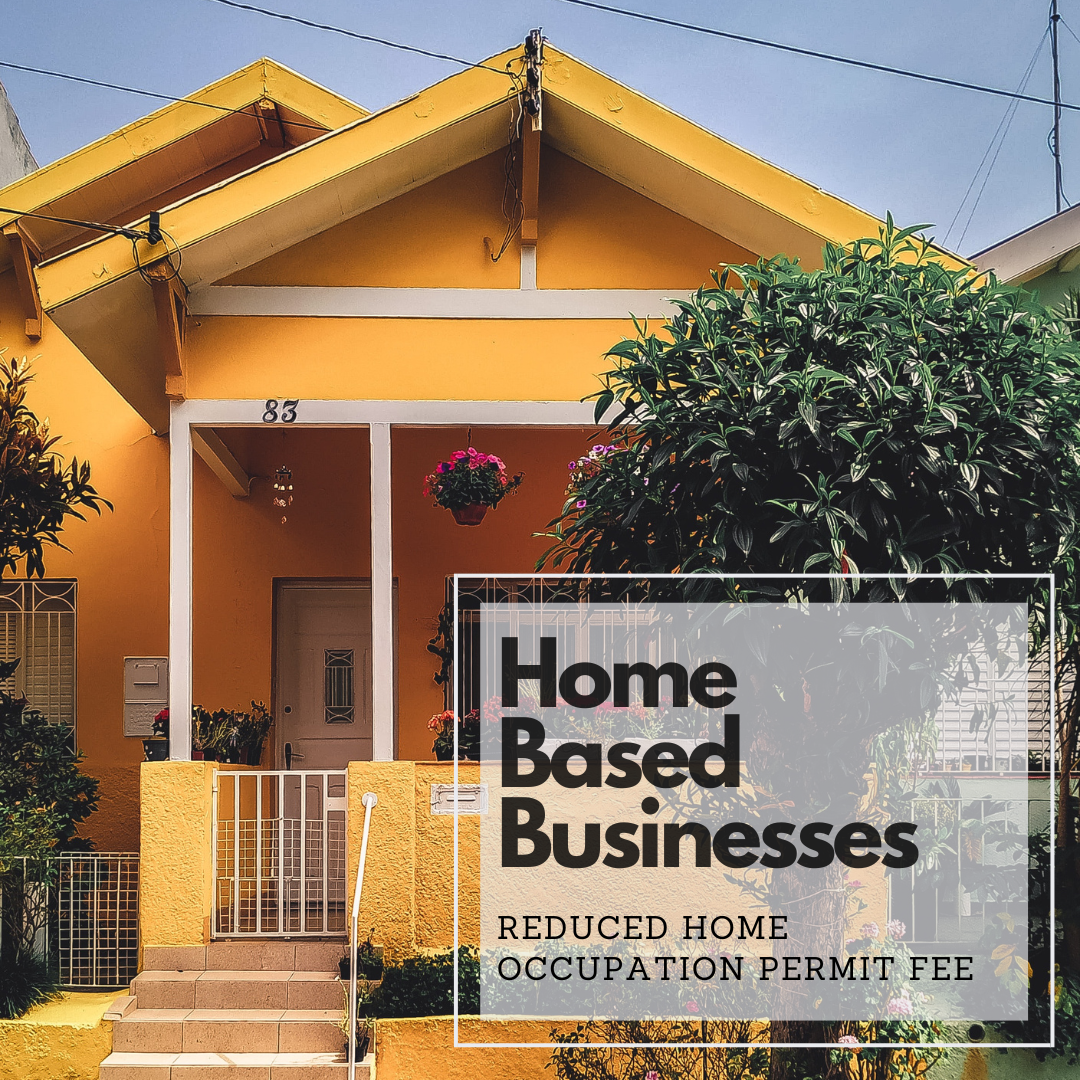 The Santa Ana City Council recently approved reducing the Home Occupation Permit fee from $320 to $50.32 to better serve and make it more affordable for modern, small home-based business needs. The Santa Ana Municipal Code requires that every business operating from residential premises secure a Home Occupation Permit and comply with all applicable provisions of the City's Municipal Code relating to home-based businesses/home occupations.
Home-based businesses must apply for and receive an approved Home Occupation Permit before they apply for a Santa Ana Business License. To fill out an application and get more information about permits, click on the link below.
Apply for a Home Occupation Permit: https://www.santa-ana.org/certificate-of-occupancy-home-occupation-permit/
---
Safe routes to school project will protect students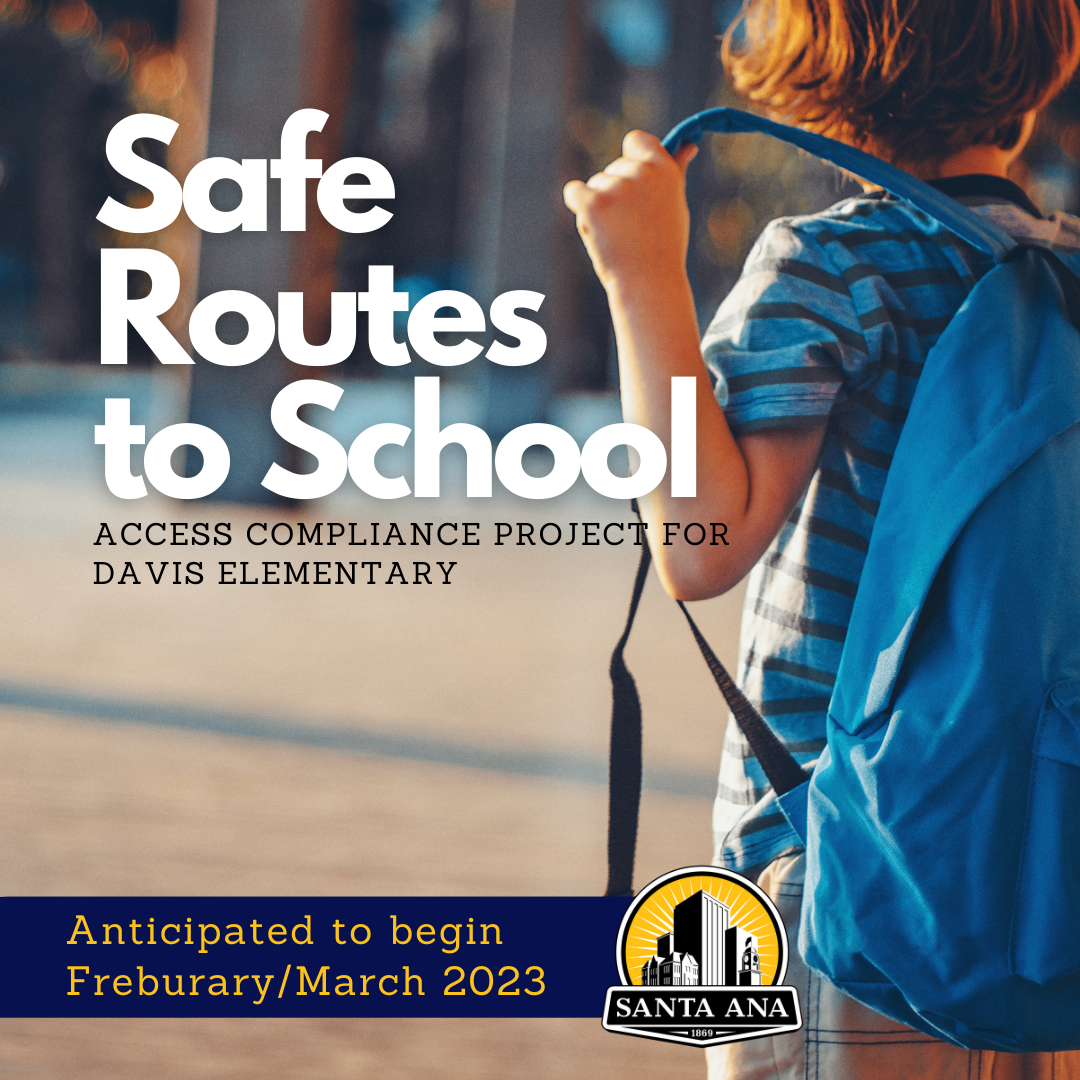 Safer routes to Davis Elementary are coming soon for its students! The Santa Ana City Council approved $2.114 million dollars in American Rescue Plan funds under our Revive Santa Ana program to fully fund construction of the Safe Routes to School Davis Elementary Access Compliance Project. In December 2022, this project was awarded to a contractor by the City Council and construction activities are anticipated to begin by February/March 2023.
Plans for the project began in 2017 when the City was awarded $5.754 million dollars in federal grant funds. Our Public Works Agency, in coordination with Davis Elementary School and French Court Neighborhood Association, conducted Safe Routes to Schools walkability audits to identify deficiencies and potential hazards in the City's infrastructure along the routes leading up to the schools. The Safe Routes to School Davis Elementary Access Compliance project will provide safer routes for students by improving sidewalks and curb ramps, driveways, and removing some asphalt roadway sections to build concrete bulb-outs to encourage slower traffic speeds.
---
Become a lifeguard at our city pools!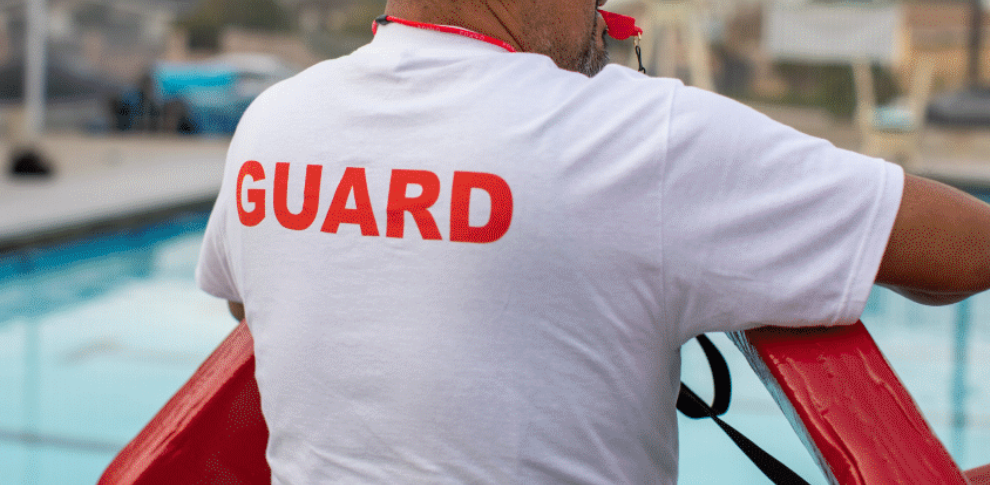 Are you interested in becoming a lifeguard at one of our City pools? Our Parks, Recreation, and Community Services Agency is excited to announce the return of Aquatics Programming for summer of 2023! Parks and Recreation is currently on the search for lifeguards and aquatics support staff to add to the team. Join us and help make a positive impact in the community all while gaining critical job skills. This year, we have joined the Youth Jobs Corps' CaliforniansForAll campaign administered by the Santa Ana WORK Center. In order to apply, you must be 16-30 years old, live in Santa Ana, and have legal permission to work in the United States.
Apply for a youth position: https://ecms.santa-ana.org/Forms/ca4all
Learn more about aquatics jobs: https://www.santa-ana.org/santa-ana-aquatics-hiring-lifeguards/
---
Garfield Community Center reopening for TeenTime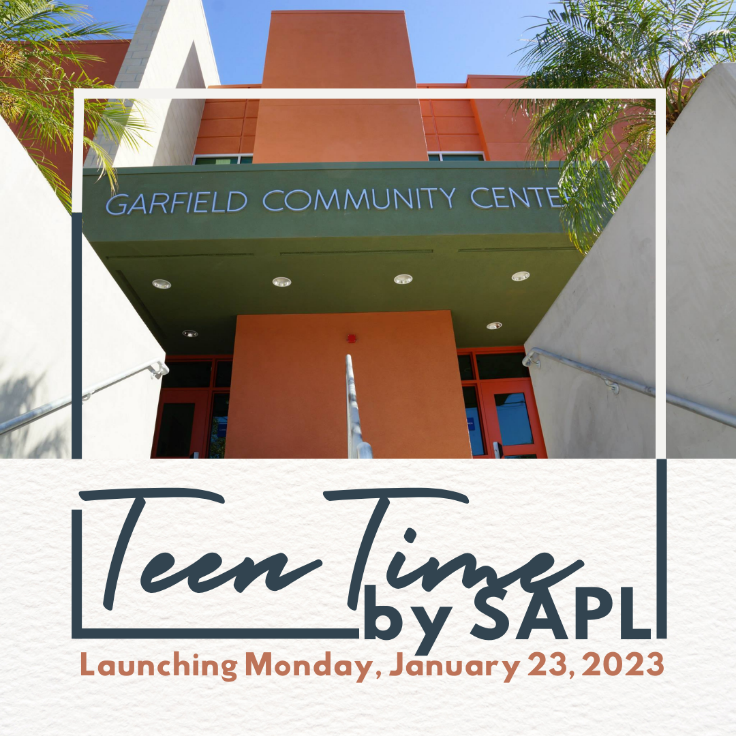 The Santa Ana Public Library is excited to announce the expansion of our teen-focused programming! Beginning Jan. 23, TeenTime by SAPL will open at Garfield Community Center, located at 501 N Lacy St.
Designed as a safe space for homework and hanging out, teens will have access to study stations with charging ports, Chromebooks and iPads, games, supplies to get creative, and much more! Weekly programs will engage teens and expose them to Science, Technology, Reading, Engineering, Arts and Media (STREAM), monthly workshops will tackle important personal topics such as finances, wellness, self-care, and time management, as well as broader social concepts of food security, local history, and cultural competency. Most importantly, teens will be able to help shape their programs and resources by participating in weekly Teen Leadership Committee meetings.
TeenTime by SAPL will run Monday through Friday from 3 to 6 p.m. on the second floor of the Garfield Community Center beginning Jan. 23. Look out for a special grand opening along with a second TeenTime center at El Salvador Community Center this spring!
---
Youth Water poster contest starts Jan. 16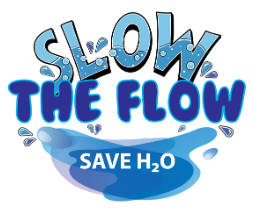 The City of Santa Ana's Annual Youth Water Poster Contest will open on Jan. 16 to all youths, ages 5-18, who either reside or attend a school in Santa Ana. The contest provides an opportunity for young people to become more aware of water-related topics through artistic expression. Winners receive an award and a PS5, iPad or a gift certificate!
This year's theme, "Slow The Flow. Save H2O!", is designed to raise awareness of the value of water and increase self-responsibility in wise water-use practices. Entries are due by 4 p.m. on March 30, 2023. For additional contest details, entry forms and to request art supplies (based on availability), please visit the link below.
Youth Water Poster Contest: http://santaanawater.org/contest/
---
Tales of the City
Code Enforcement educates the community through workshops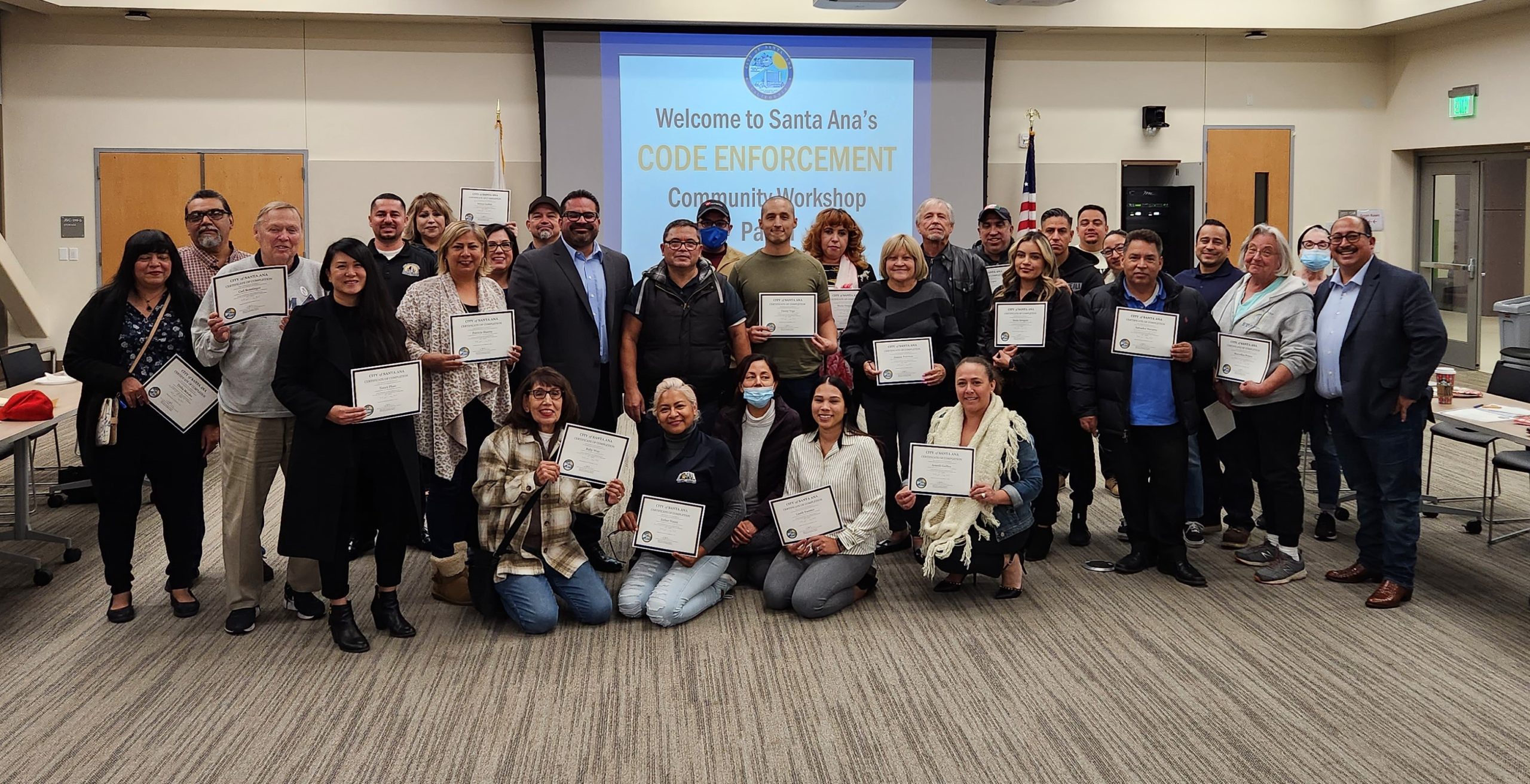 Sometimes, it can be hard to know who to call or how to deal with issues such as abandoned vehicles or trash piling up on private property. That's why our Code Enforcement Division hosted a two-part workshop in November to inform the community about the services they provide. The workshops were held at Santa Ana College in the evening to give community members an opportunity to attend.
The community got a chance to learn about enforcement tools used and due process, amongst other topics, for completing Public Nuisance Inspections and Abatement Warrants – a topic of interest after Code Enforcement completed an inspection and abatement warrant on June 28 in conjunction with the Santa Ana Police Department's Traffic Division. This was for a property owner that had over $6,700 in fines and numerous complaints and violations for being used as a junkyard and storage facility, leading to the removal of 30 motor vehicles from the front and rear yards.
Other examples covered in the workshop included discovering how code violations affect our community, learning how to report code violations, and how to work with the Code Enforcement Division. The workshop was attended by more than 30 members of the community and each member received a certificate of participation.
With the success of the workshop, the Code Enforcement Division is currently planning to host more in 2023. These will be announced later on the Code Enforcement Division webpage at https://www.santa-ana.org/departments/code-enforcement-division/.
---
City Council meetings
City Council meetings are typically held on the first and third Tuesdays of each month, with the closed session beginning at 5 p.m. or earlier. The open meeting session begins at 5:45 p.m. Meetings have both in-person and virtual participation and attendance and are live streamed on the City's YouTube channel and our TV channel, CTV3 (channel 3 on Spectrum.) If you'd like to provide public comments on agenda and non-agenda items, you can email, attend in person, or join the Zoom webinar online or by phone.
Jan. 17 Meeting Agenda: https://www.santa-ana.org/cc/city-meetings
---
Events
Santa Ana Zoo free day for residents – Jan. 15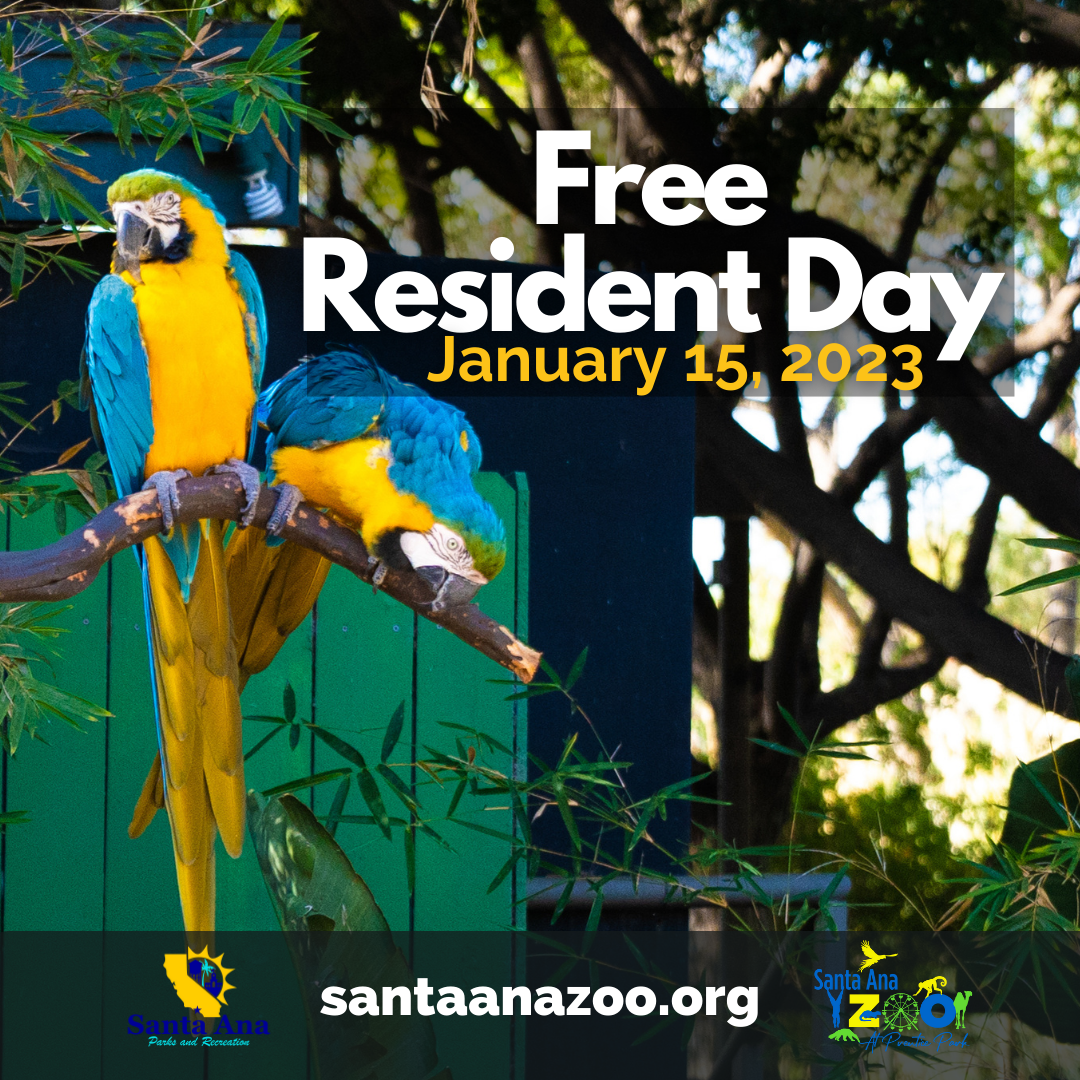 Santa Ana residents receive free admission to the Zoo on the third Sunday of every month. Proof of residency (such as ID or a utility bill) is required.
Sunday, Jan. 15
Santa Ana Zoo, 1801 E. Chestnut Ave.
Visit Santa Ana Zoo: https://www.santaanazoo.org/
---
Bowers Museum Asian Lunar New Year Festival – Jan. 15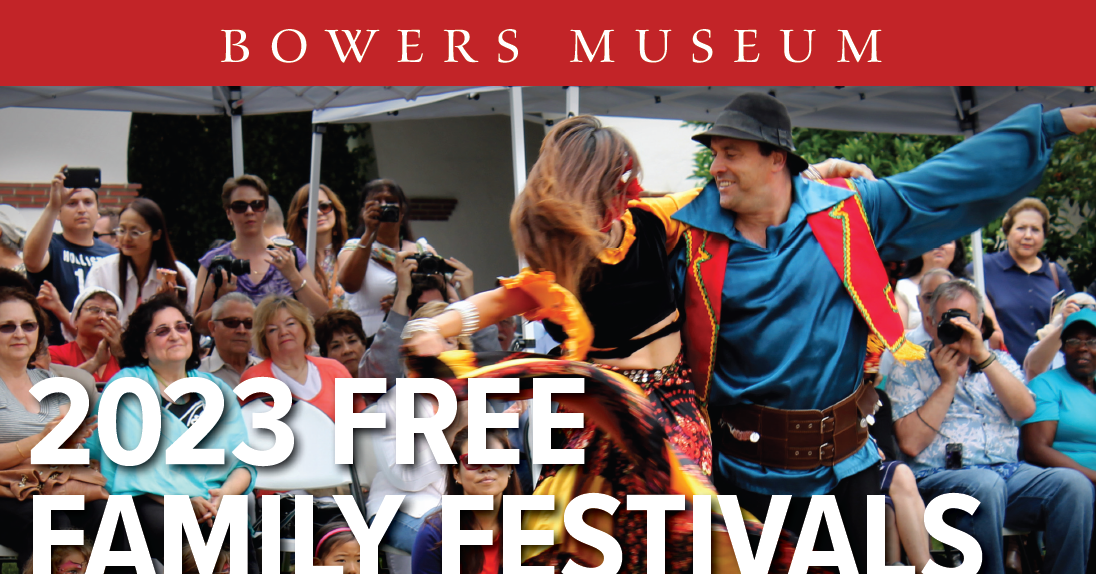 Bowers Museum is having a Lunar New Year festival, the first of many festivals that are free for Santa Ana residents this year. Every festival includes complimentary face painting, art projects, live performances, and more. Bowers Museum offers free admission to Santa Ana residents every Sunday.
Sunday, Jan. 15
11 a.m. to 3 p.m.
Bowers Museum, 2002 N. Main St.
Bowers Lunar New Year Festival: https://www.bowers.org/index.php/programs/family-programs/event/3417-asian-lunar-new-year-festival
---
MLK Day city hall closure, no street sweeping – Jan. 16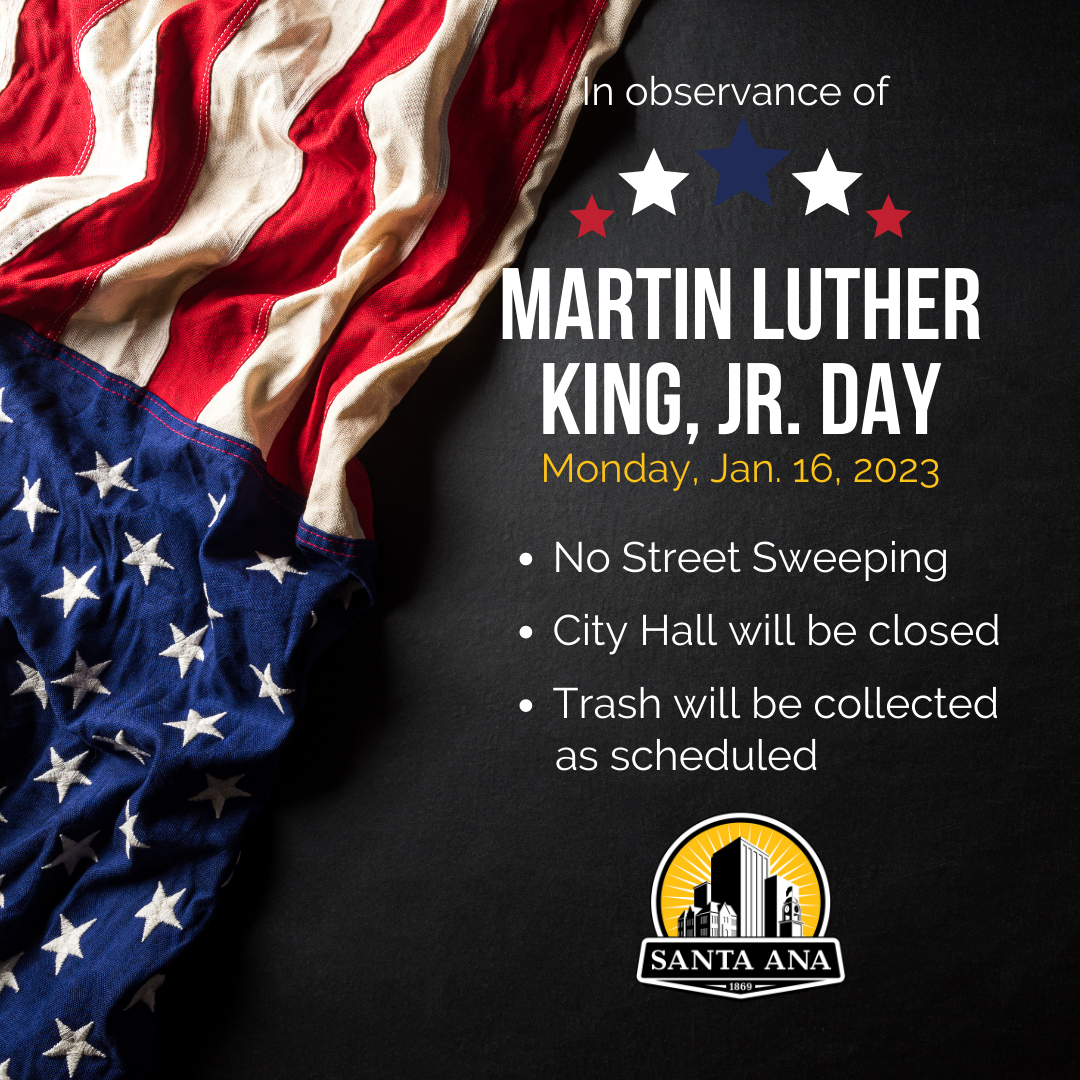 City Hall will be closed on Monday, Jan. 16, in observance of Martin Luther King, Jr. Day. There will be no street sweeping. Trash will be collected as scheduled. Emergency services will operate normally.
---
Library author hour series: Tanya Thamkruphat- Jan. 21

Join Santa Ana Public Library as they welcome the Lunar New Year with Tanya Sangpun Thamkruphat, a Thai-Vietnamese American writer from Santa Ana. We will be discussing her poetry books, "Em(body)ment of Wonder" (2021) and "It Wasn't a Dream" (2022), as well as her other writings, which have appeared in The Orange County Register, Bangkok Post, Button Poetry, and elsewhere.
Saturday, Jan. 21
1 – 2:30 p.m.
Main Library, 26 Civic Center Plaza
Santa Ana Public Library: https://www.santa-ana.org/departments/library/
---
Public Meeting: Santiago Creek flood channel improvements – Jan. 26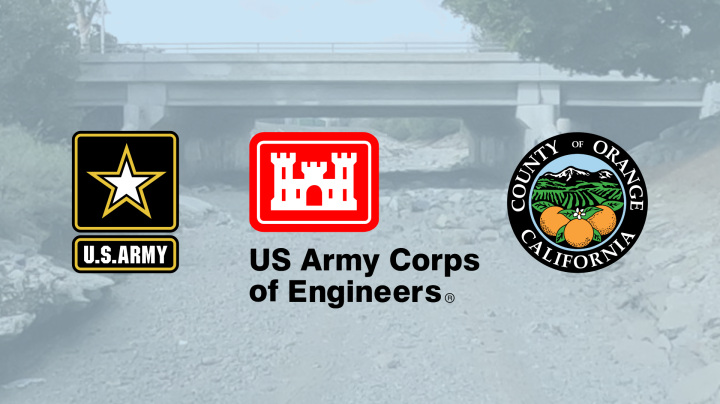 Orange County Public Works and the U.S. Army Corps of Engineers are hosting a hybrid virtual and in-person public meeting on Thursday, January 26, at the OC Public Works County Conference Center. The meeting will include public input on the proposed conceptual design of the Santiago Creek channel improvements with affected property owners and nearby residents. Zoom meeting information will be posted soon on the OC Public Works event page.
Thursday, Jan. 26, 6:30 p.m.
OC Public Works County Conference Center, 601 N. Ross St.
OC Public Works Event Page: https://ocpublicworks.com/events/notice-public-meeting-santa-ana-river-mainstem-sarm-santiago-creek-flood-risk-
---
Library Lunar New Year celebration – Jan. 28

Come and celebrate the Year of the Rabbit and the Year of the Cat with Santa Ana Public Library. Lunar New Year or Tet 2023 will fall on Sunday, Jan. 22, and we are celebrating big at the Main Library on Jan. 28 from 2-4 p.m. There will be extravaganza lion performance to usher in the New Year, and for your entertainment, we also have Koto and Japanese dancing from acclaimed performer Saeko Kujiraoka Zirkelbach. There will be craft for the children and free fortune cookies! The event is free. Contact us at 714-647-5250 for more information.
Saturday, Jan. 28
2-4 p.m.
Main Library, 26 Civic Center Plaza
Library Lunar New Year Celebration: https://www.santa-ana.org/event/tet-lunar-new-year-celebration/
---
Discovery Science Center free day for residents – Feb. 7

Santa Ana residents receive up to 4 free tickets per family on the first Tuesday of every month at the Discovery Science Center! Each adult must provide a valid ID with a Santa Ana address for entry.
Tuesday, Feb. 7
Open 10 a.m. – 5 p.m.
2500 N Main St.
Reserve Discovery Cube tickets: https://www.discoverycube.org/promotions/
---