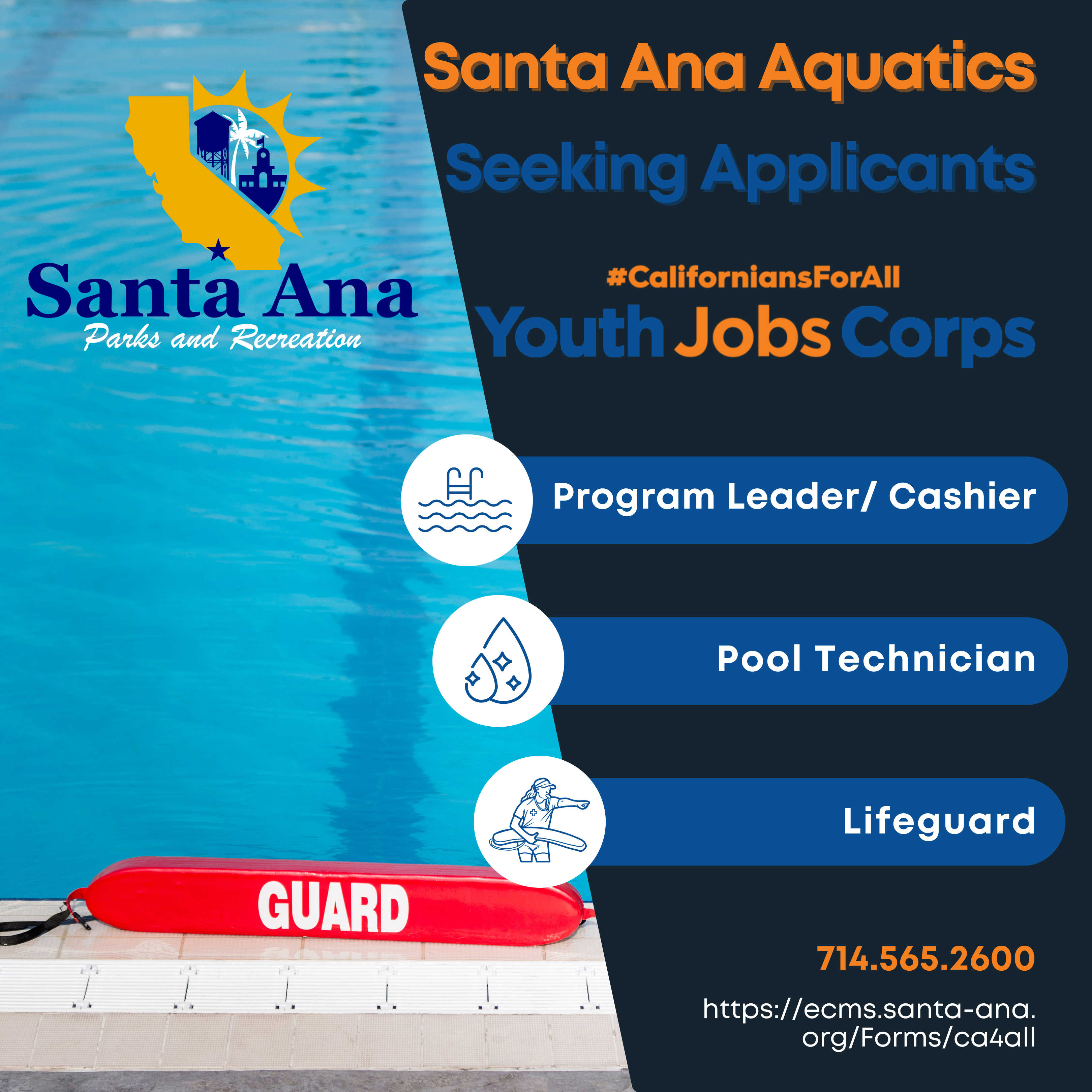 Santa Ana Aquatics is partnering with #CaliforniansForAll Youth Jobs Corps to hire lifeguards.
Interested in joining the Santa Ana Aquatics team? Apply to be a part of the #CaliforniansForAll Youth Job Corps here and make sure to select "Aquatic Services" as a position you are interested in.
The City of Santa Ana is proud to announce the return of Parks & Recreation aquatics programming for the Summer of 2023!  Thanks to a new partnership with the #CaliforniansForAll Youth Jobs Corps employment program, Santa Ana is bringing back City aquatics programs.  Providing affordable and accessible swimming opportunities to the Santa Ana community as a core recreation service will once again be a focus of the Parks and Recreation Agency.
The #CaliforniansForAll Youth Jobs Corps is a new program providing an unprecedented opportunity to help underserved participants, ages 16-30 years old, find employment focused on helping their community. Santa Ana Aquatics is seeking lifeguards and additional aquatics support staff to join our team.  #CaliforniansForAll Youth Jobs Corps Santa Ana participants will gain critical job skills, while making a positive impact in their communities.
Participants will learn the basic skills of lifeguarding and acquire a Lifeguard Certification with CPR, First-Aid and AED. Firefighters, Emergency Medical Technicians, and Police Officers are just a few available careers open to those starting their first position as a lifeguard.