In this issue of our newsletter, read about new investments in homeownership and affordable housing, join lots of fun holiday events, sign up for adult and youth recreation programs, and find more Santa Ana news and events.
---
Spotlight Photo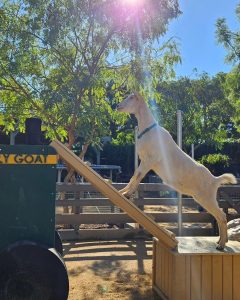 New goat interaction yard at Santa Ana Zoo
Photo Credit: Santa Ana Zoo
To submit your own original photo of Santa Ana to be featured in the next newsletter, complete this form. 
---
City Manager's Highlights
Plaza Navideña in the news
Our Plaza Navideña event was featured by KCAL/CBS News this week! Watch the video below and join us from 5 to 8 p.m. this Saturday, Nov. 18, for the tree lighting, performances and a visit from Santa Claus at Plaza Calle Cuatro.
---
Helping the homeless, creating housing
November is Homelessness Awareness Month, and the City of Santa Ana is leading the way with more shelter beds and permanent supportive housing than any other city in Orange County. From July through October, our SMART homeless outreach team helped over 400 individuals leave the streets, and our 200-bed shelter has helped 69 individuals move to permanent housing since it opened last year. Request help from the outreach team at 714-242-3706 or with the mySantaAna app.
Creating new housing opportunities is also essential to ending homelessness. Read below in News to learn about the City's $10 million investment in homeownership programs and the newest affordable housing community that's now accepting applications!
---
Shop Local, Shop Santa Ana

Our Economic Development Division is once again promoting our Shop Local, Shop Santa Ana campaign through the holidays. You'll also see messages like the one above on the digital marquee at Santa Ana Stadium and some digital billboards along the freeways. We encourage residents to shop at local businesses, especially on Small Business Saturday on Nov. 25!
Learn more about the Shop Local program
---
News
City investing $10 million in affordable homeownership programs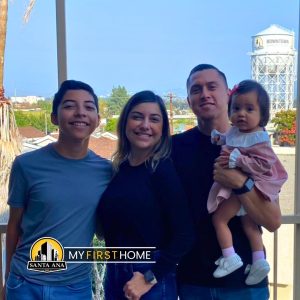 The City of Santa Ana is making a historic $10 million investment in affordable homeownership opportunities to help residents achieve their dream of becoming a homeowner.
The Santa Ana City Council approved the funding, which is the City's largest single investment in affordable homeownership, on Oct. 17. The $10 million includes $7.7 million for the development of new affordable homeownership projects and $2.3 million for down payment assistance for new homebuyers.
The City is seeking proposals from qualified firms and organizations to develop affordable homeownership opportunities. Interested developers can submit proposals here. The My First Home Program, which allows residents to apply for 0% interest down payment assistance loans of up to $120,000 to purchase their first home.
Apply here for the My First Home Program.
Read more about homeownership programs
---
Apply now for Crossroads at Washington affordable housing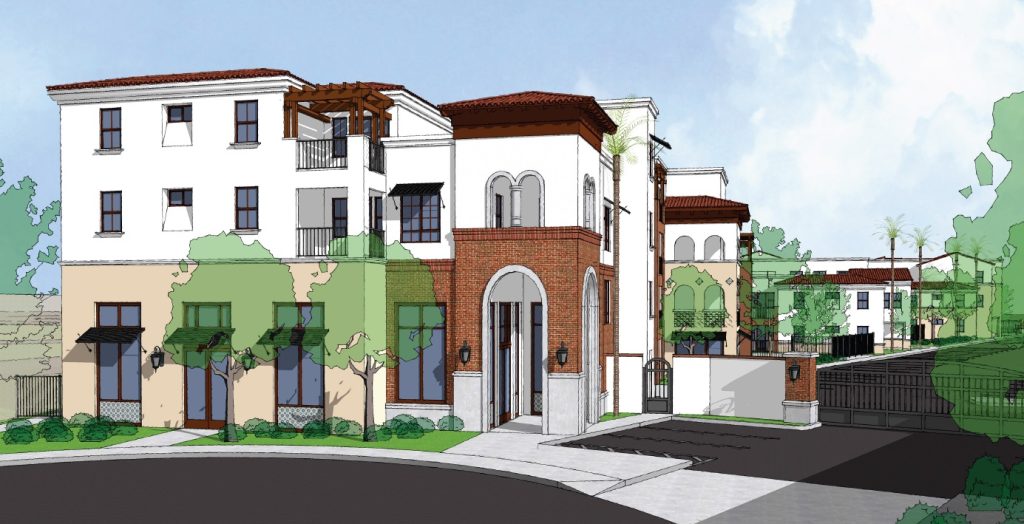 The City of Santa Ana approved $4.6 million in loan agreements for the development of the Crossroads at Washington apartments, opening in spring 2024. The project is being built on City owned land under a 65-year ground lease. It will add over 80 favorable and contemporary apartment units, as Santa Ana continues to create new affordable residential housing.
The four-story Crossroads at Washington offers multiple amenities for residents to enjoy, featuring all-electric kitchens, central air and heating, and walk-in closets. Residents are also provided access to a picnic area with a barbecue, a clubhouse available for events and classes, an on-site laundry facility, and more. The numerous parks, restaurants and wide variety of shopping in the area make it easy for residents to enjoy a fulfilling living experience.
Apply for Crossroads at Washington
---
Recreation programs: Adult soccer, boys basketball and more

The Parks, Recreation and Community Services Agency always has a variety of recreational programs and classes available for all ages! These programs are now available or require registration soon:
We are introducing a 5v5 soccer league for adults. Participants will be able to play in an 8-game season, plus playoffs, and compete for a championship. Registration is available online November 28 – December 30, and the season starts in January.
The last day to register for the 2024 boys basketball league is Saturday, Nov. 18, at Jerome Center, 726 S. Center St., from 10 a.m. to 2 p.m.
Santa Ana Moves is a new open fitness program at Santa Ana Stadium where participants can do self-led workouts, use the stairs and gain open access to the field.  Play pickup games, frisbee, organize scrimmages, run and more!
Find Parks and Recreation programs
---
Thanksgiving: City Hall closed, no street sweeping Nov. 23-24
We hope you enjoy a happy and safe Thanksgiving! Santa Ana City Hall will be closed and there will be no street sweeping on Nov. 23 and 24. Trash collection will be delayed by one day on Thanksgiving. Libraries will be closed beginning Nov. 23 and will reopen on Nov. 27.
Holiday street sweeping schedule
---
Street closures and permitted events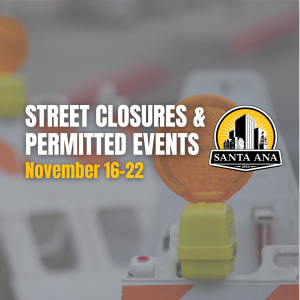 Here are the locations of upcoming permitted events and road closures so you can plan accordingly. Please drive slowly and safely in construction zones and around crowded events.
Street Closures and Permitted Events
---
Tales of the City
Rent Stabilization Division in the community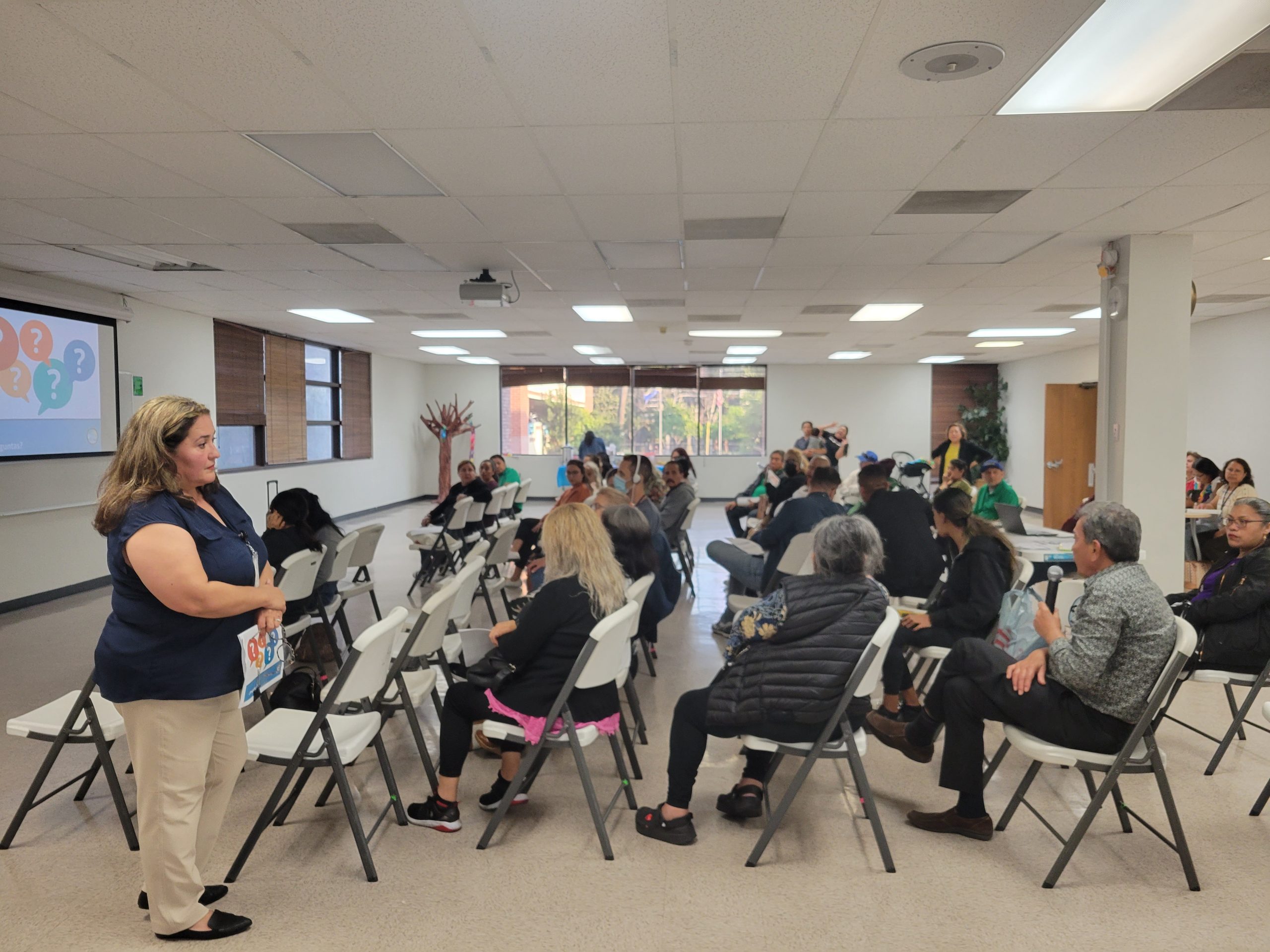 Our Rent Stabilization Division staff have been going above and beyond this year to educate the public about the Rent Stabilization and Just Cause Eviction Ordinance.
Staff have provided educational workshops in English, Spanish and Vietnamese to the community to ensure tenants and landlords understand the requirements and protections of the ordinance adopted by the City Council on October 18, 2022. Staff provide information about rent increase limits, eviction policies, landlord and tenant rights and responsibilities, and more. During these workshops, residents are able to have their questions answered and share their particular situations.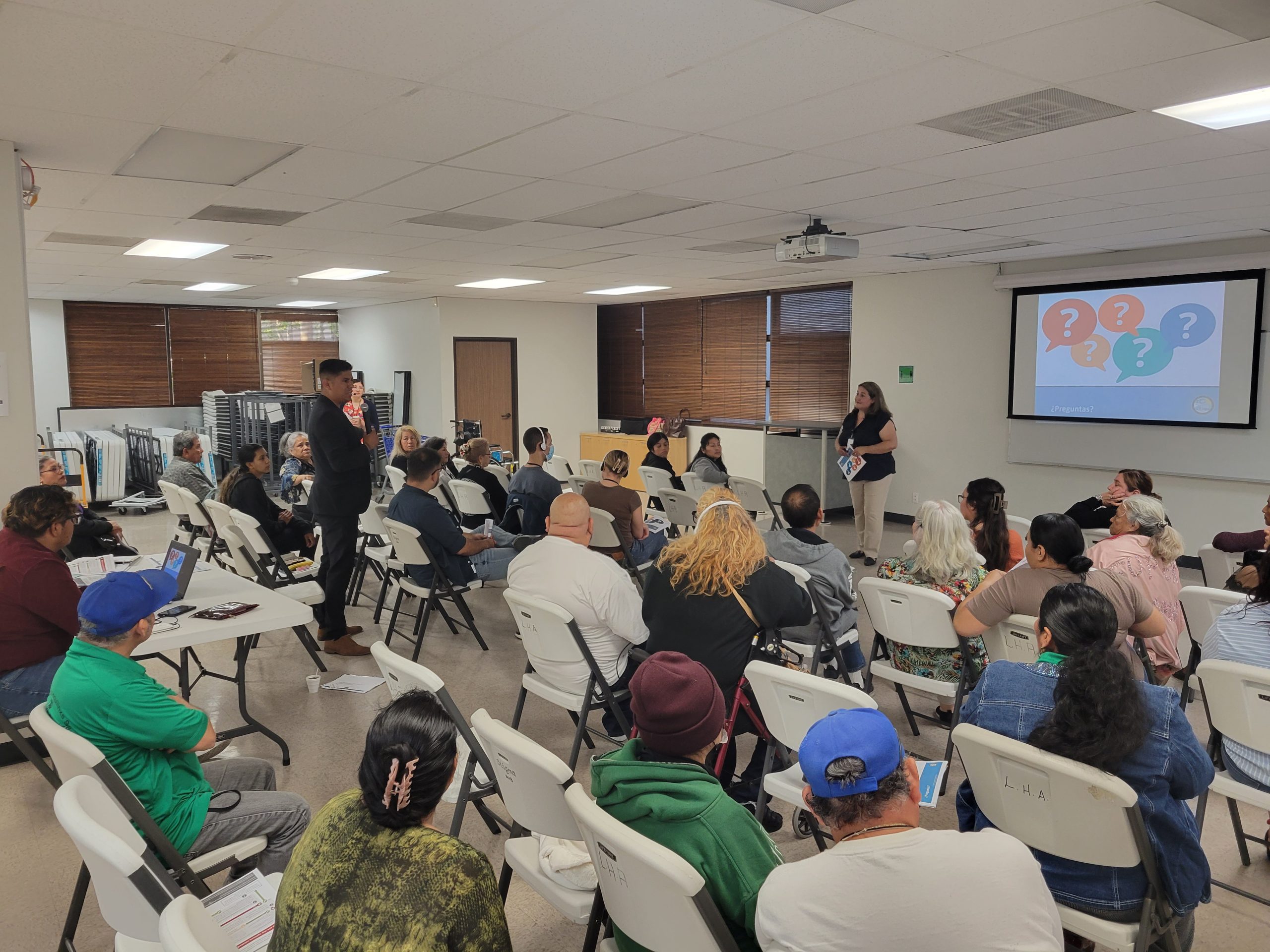 Staff have also found a clever and creative way to bring this information to the community. They have been visiting laundromats to hand out small bags of laundry detergent that include a business card with the phone number to the Rent Stabilization Program. These bags provide an incredible opportunity to share educational information on the Rent Stabilization and Just Cause Eviction Ordinance and engage residents individually. However, on many occasions, our staff has seen laundromat crowds gather around to hear more about the ordinance.
Our staff will continue to reach out to local organizations, neighborhoods and residents to share this important information that helps keep housing fair and affordable for Santa Ana. If you would like to have someone talk to your organization or neighborhood about the ordinance, call the Rent Stabilization Division at (714) 667-2209.
Sign up for updates on renter protections
Learn about the Rent Stabilization and Just Cause Eviction Ordinance
---
City Council Meetings
At their November 7, 2023, meeting, the Santa Ana City Council:
Approved a resolution calling and giving notice of a general election to be held in the City of Santa Ana on November 5, 2024, requesting consolidation with the statewide general election, and placing a ballot measure before the voters asking whether to amend the Santa Ana City Charter to authorize and implement noncitizen voting in municipal elections.

Awarded a construction contract to Dominguez General Engineering Inc., in the amount of $2.1 million for the North East Annexation Water & Sewer Main Improvements to connect water and sewer service to the annexed area at 17th Street and Tustin Avenue, with an estimated project delivery cost of $2.98 million.

Approved additional funding of $310,000 for a contract with Vido Samarzich, Inc., and additional costs of $40,000 to complete the Glenwood Place Water Improvements Project, with an estimated total cost of $1.65 million.

Approved agreements with America on Track and Nati's House (Neutral Ground) for gang prevention and intervention program services, for $200,000 each annually for up to two years. (Revive Santa Ana)
Subscribe here to receive City meeting agenda notifications. City Council meetings are typically held on the first and third Tuesdays of each month, with the closed session beginning at 5 p.m. or earlier. The open meeting session begins at 5:30 p.m. Meetings have both in-person and virtual participation and attendance and are live streamed on the City's YouTube channel and our TV channel, CTV3 (channel 3 on Spectrum.) If you'd like to provide public comments on agenda and non-agenda items, you can email, attend in person, or join the Zoom webinar online or by phone.
---
Events
Library of Things Open House – November 18

Nothing brings people together like the holiday season! Stop by the Library of Things Open House to check out activities you can do with family and friends! The Library of Things is a unique collection of non-traditional items such as electronics, toys, games, science kits, musical instruments and more that you can borrow for free from Santa Ana Public Library.
Saturday, November 18

3-4 p.m.

Main Library, 26 Civic Center Plaza
---
Plaza Navideña – November 18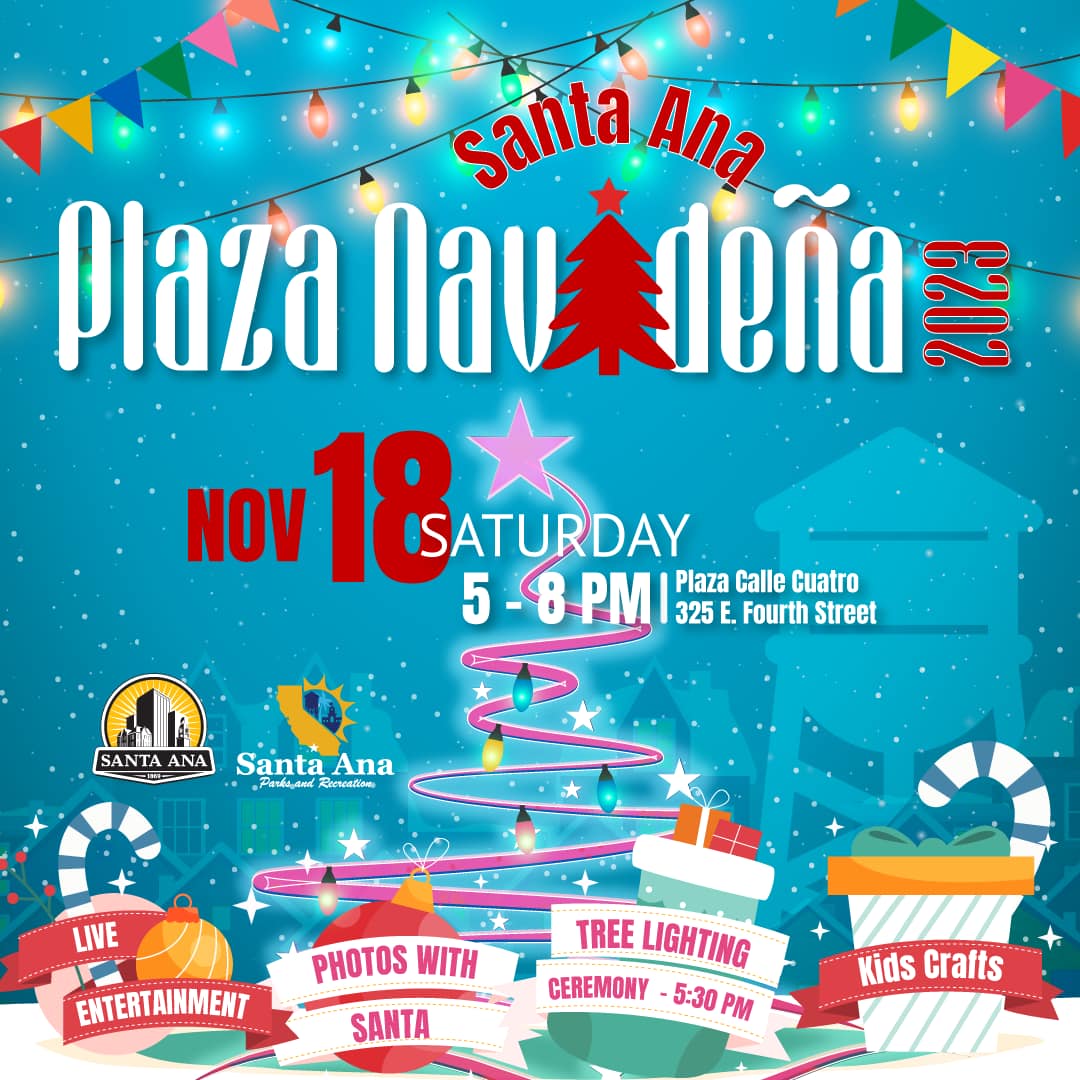 Join us in celebrating the start of the holiday season as Plaza Navideña returns to downtown Santa Ana! During this free event, participants can experience a 30-foot tree lighting ceremony scheduled at 5:30 p.m., photo opportunities with Santa Claus, and live performances.
Saturday, Nov. 18

5-8 p.m.

Intersection of French and E. 4th streets. The approximate address is 325 E. 4th St.
---
Free Resident Day at Santa Ana Zoo – November 19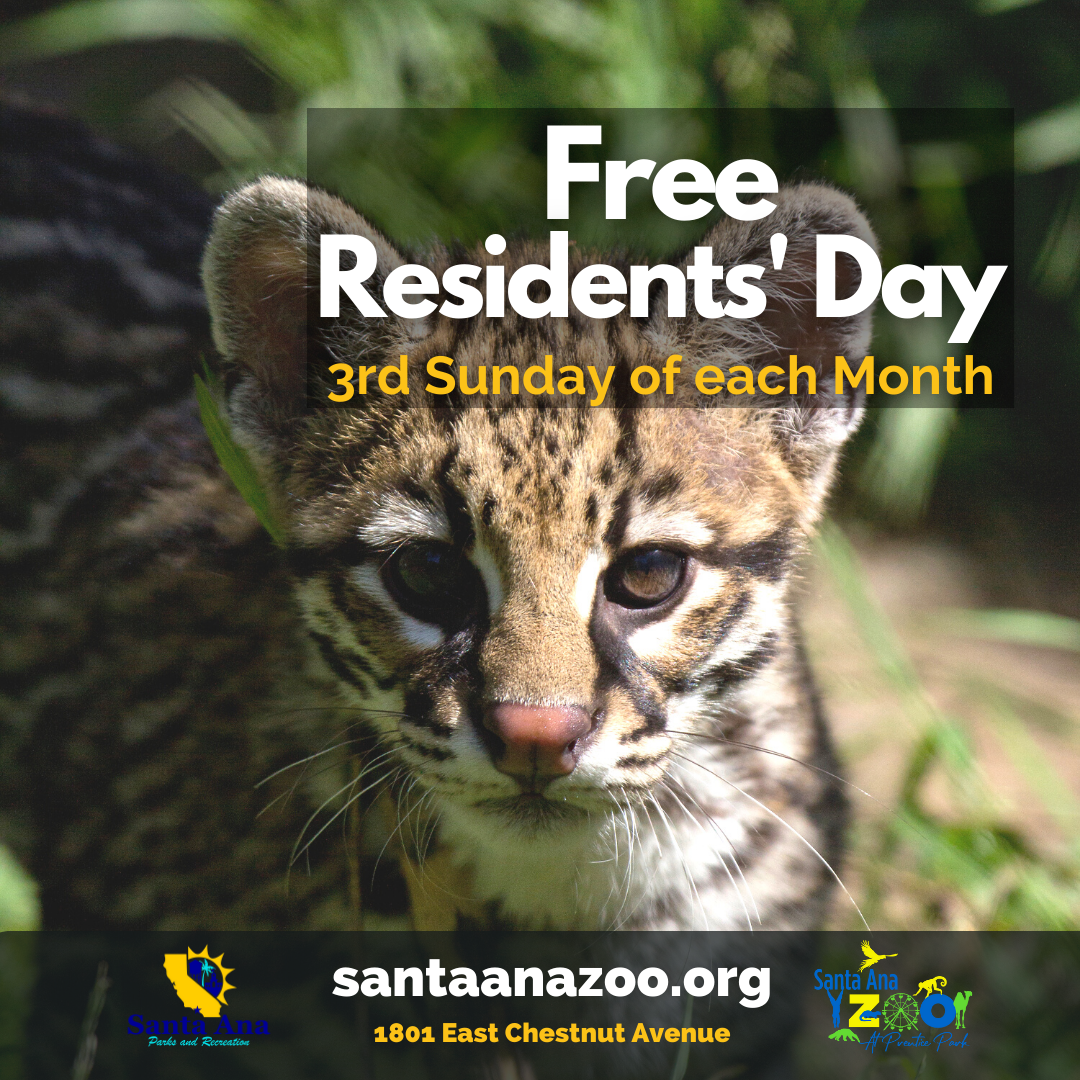 Santa Ana residents receive free admission to the Zoo on the third Sunday of every month. Proof of residency (such as ID or a utility bill) is required.
Sunday, Nov. 19

10 a.m. – 5 p.m. (last admission is at 4 p.m.)

Santa Ana Zoo, 1801 E. Chestnut Ave.
---
Take & Make: Thanksgiving Fun at SAPL – November 20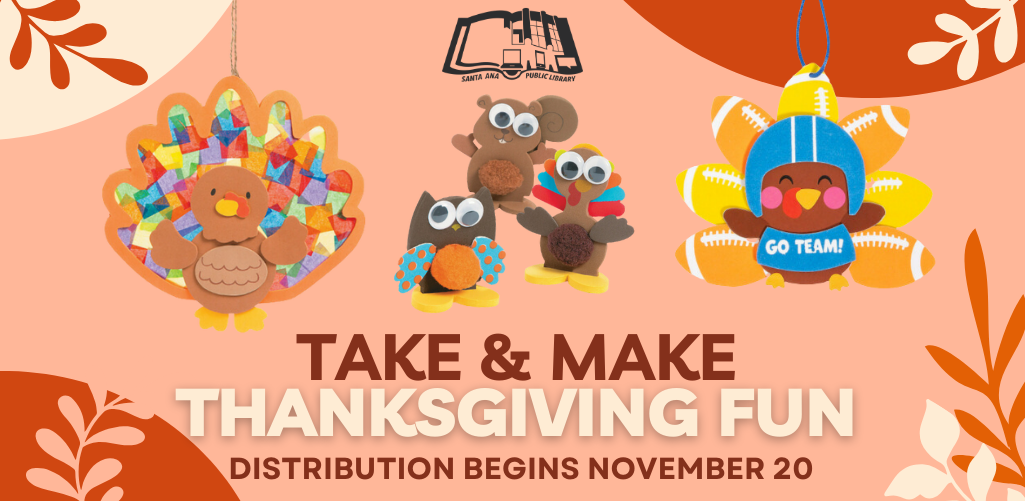 Celebrate all the Thanksgiving fun with some great craft kits from Santa Ana Public Library. Available for youth up to 8th grade while supplies last.
Distribution begins Monday, Nov. 20 

Main Library, 26 Civic Center Plaza

Newhope Branch Library, 122 N. Newhope St.
---
Pancakes with Santa at SAPD – December 2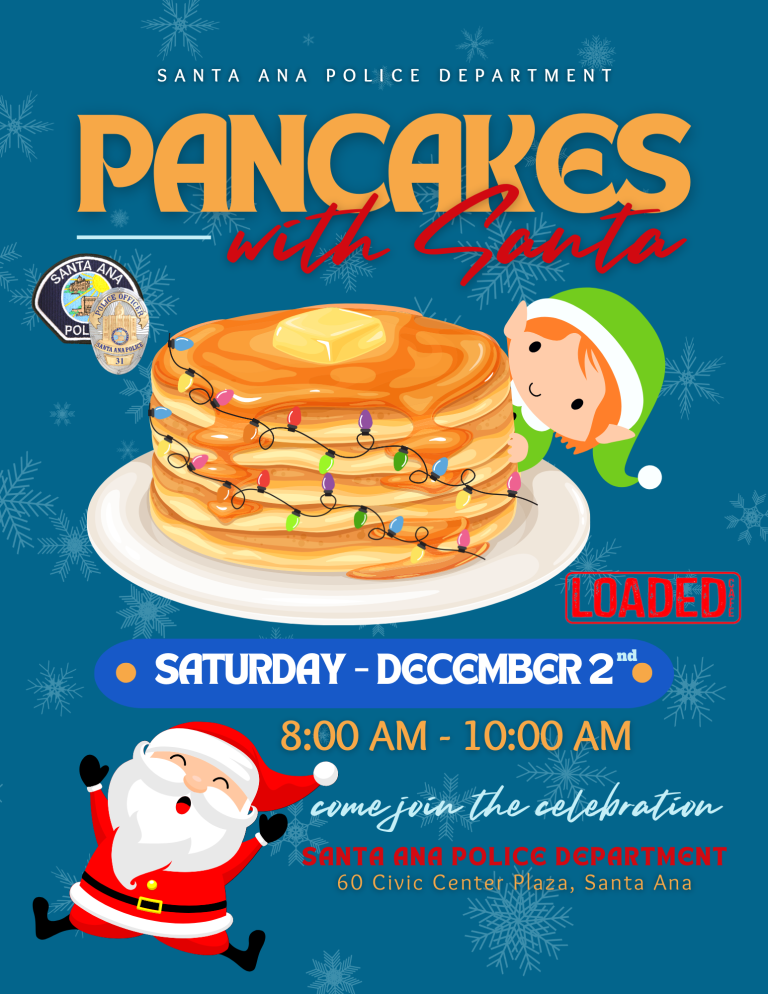 Santa Claus is coming to town! Join Santa Ana Police Department for Pancakes with Santa in front of the SAPD Headquarters. Enjoy lots of fun holiday activities and, of course, meet Santa Claus.
Saturday, December 2
8-10 a.m.
Santa Ana Police Department, 60 Civic Center Plaza
---
Santa Ana Winter Village: Tree Lighting ceremony – December 2

Join us for the start of the holiday season as we officially open the 2023 Winter Village!
This special event will include a 30-foot tree lighting ceremony, beginning promptly at 5:30 p.m.. The community can look forward to a light show, ice skating, and photo opportunities with Santa Claus.
Saturday, December 2

5-8 p.m.

Civic Center Plaza, 717 W. Santa Ana Blvd. (behind City Hall)
---
Virtual community meeting to plan 4-mile biking and walking trail – Dec. 5 and 7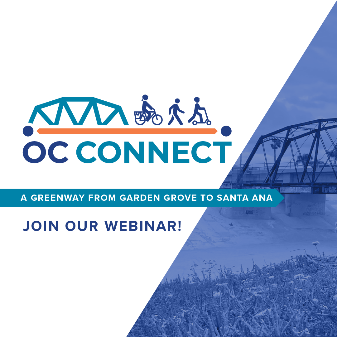 Join Orange County Transportation Authority (OCTA) virtually on Tuesday, Dec. 5, 2023, from 6-7 p.m. or in-person on Thursday, Dec. 7, 2023, from 6 to 8 p.m. to learn how you can help develop a biking and walking trail in Garden Grove and Santa Ana. Can't make it?  Provide your input by completing the community survey by Dec. 18, 2023, and enter for a chance to win one of two $50 gift cards.  Participate now and receive project updates and future meeting invitations. Learn more about the plan by visiting occonnect-storymap.com.
OCTA biking and walking trail meetings
---
Santa Ana Winter Village: Breakfast with Santa – December 9
Join us at the Santa Ana Winter Village for an extra special morning, as we get into the holiday spirit and enjoy Breakfast with Santa. Attendees can look forward to spending a morning with Santa Claus, while eating a delicious breakfast cooked by the Santa Ana Lions Club. Breakfast will only be $5 per person and tickets must be purchased in advance. Tickets will be available for purchase online on November 18.
Saturday, Dec. 9

9-11 a.m.

Civic Center Plaza, 717. W Santa Ana Blvd.
---
Resources
Report issues with the mySantaAna app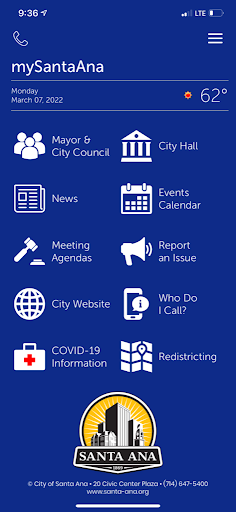 The mySantaAna mobile app puts the power of the City of Santa Ana government in the palm of your hand! Download the app to quickly and easily report issues such as potholes, graffiti, downed trees and much more.
Who do I call at City Hall?
Important phone numbers:
City Hall main line: (714) 647-5400

Code Enforcement: (714) 667-2780

Graffiti Hotline: (877) 786-7824

Emergency Water Services: (714) 953-8026

Public Works dispatch (street sweeping, trees): (714) 647-3380
Find more phone numbers for all City services
Utility services
Starting a small business?
Food assistance