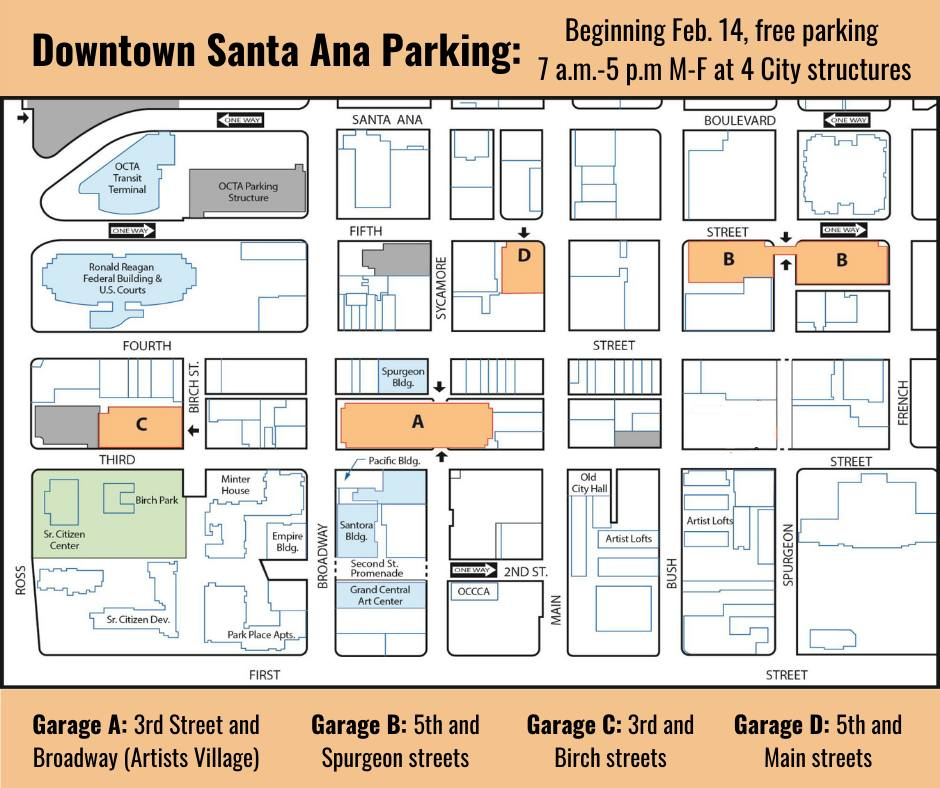 Free Weekday Hours
Beginning Feb. 14, 2022, free parking 7 a.m. - 5 p.m. M-F at four City parking structures.
2-Hours Free on Evenings & Weekends
All city-owned parking structures offer 2-hours free parking on evenings and weekends (does not apply on special event days).
Parking Rates
$1.50 per hour
$10 maximum daily rate
Validation Tickets
Purchase validation tickets from your host or property manager in advance.
$37.50 - 100pk/30 min
$75 - 100pk/1-hour
Keycards
Monthly parking keycards are available.
Please contact ABM at viridiana.uribe@abm.com for details.
$50 - unreserved
$60 - reserved
Downtown Parking Structures Validation Tickets For Sale
Downtown Parking Structures offer validation tickets for sale at the following prices. Interested parties must contact the parking attendants to purchase parking validation tickets at the information provided below. For orders over $500 worth of validation tickets, please order in advance by email or calling the administrative office.
30-minute validations x 100 ticket pack =       $35
1-hour validations x 100 ticket pack =   $75
All-Day validations x 100 ticket pack = $500
Administration Office:
420 N. Main St. Santa Ana, CA 92701
(Corner of 5th Street & Main Street)
Contact:
ABM, viridiana.uribe@abm.com, (714) 543-4285