Vietnamese Business Forum returns!
The City of Santa Ana Economic Development Division hosted a Vietnamese Business Forum on July 13, 2023, at the DoubleTree Hotel aimed at fostering collaboration, driving economic growth, and creating opportunities for Vietnamese businesses in Santa Ana. With the addition of our new Vietnamese Community Liaison in the City Manager's Office, we were able to do outreach to a greater segment of our Vietnamese business community and invite them to this informative event.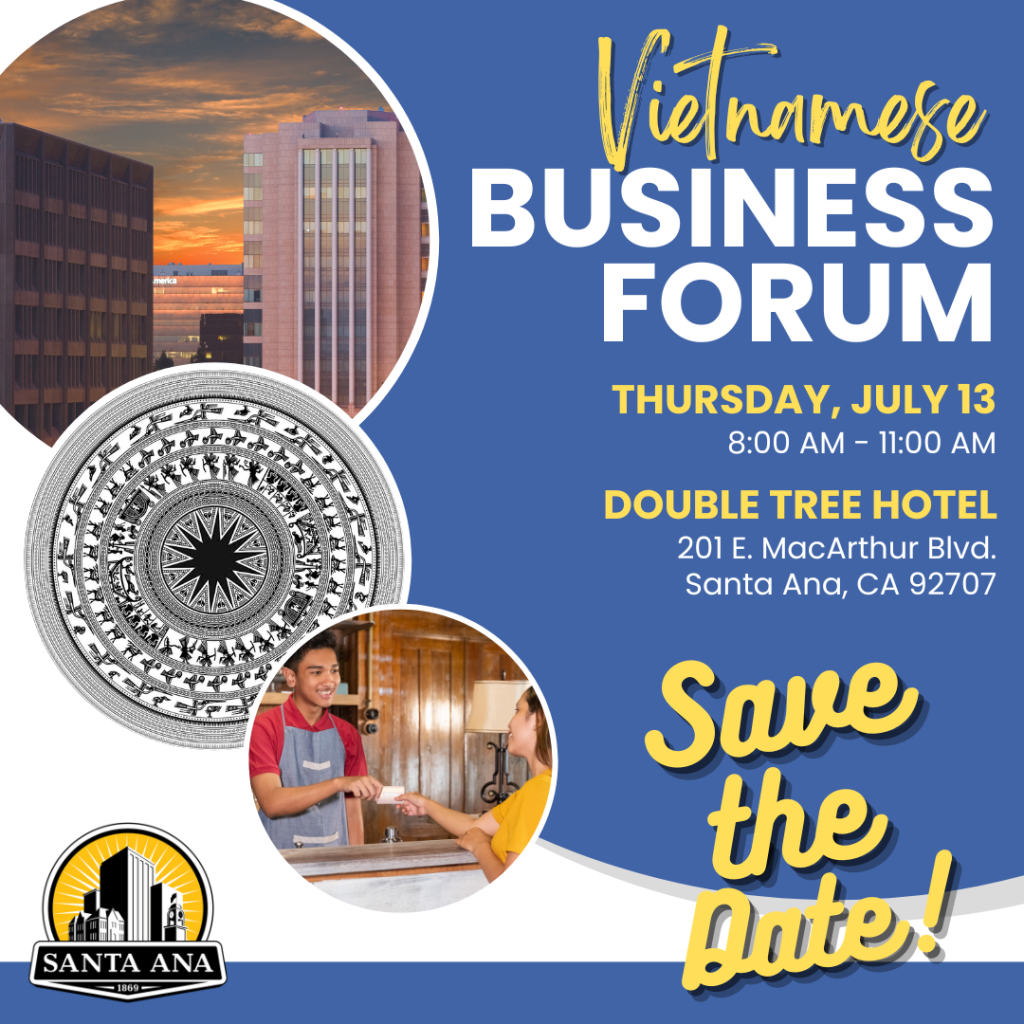 The Vietnamese Business Forum brought together representatives from key City departments that provided information on City programs and services, business development, the permitting process, zoning regulations, and more. The direct conversation between the City agencies and the business owners highlighted potential opportunities to work together to help the businesses thrive. Additionally, business resource organizations were there to provide information on free business services and technical support that they offer. Councilmembers Thai Viet Phan and Phil Bacerra spoke at the forum, and Mayor Valerie Amezcua delivered a video welcome message.
The City's priority is to ensure a successful business climate. We hope that this business forum encourages the Vietnamese business community to take advantage of City resources and to share ideas and concerns with us so that we can work together for a better future for Santa Ana.
Go to the link below to watch a video highlighting Vietnamese businesses in Santa Ana that was shown at the business forum.