In this edition of COSAS, In this issue of the City Manager's newsletter, find out how much your local government accomplished last year, our Family Justice Center celebrates 3 years, subscribe to our Cultura recreation and classes guide, and get much more City of Santa Ana news and events.
Spotlight photo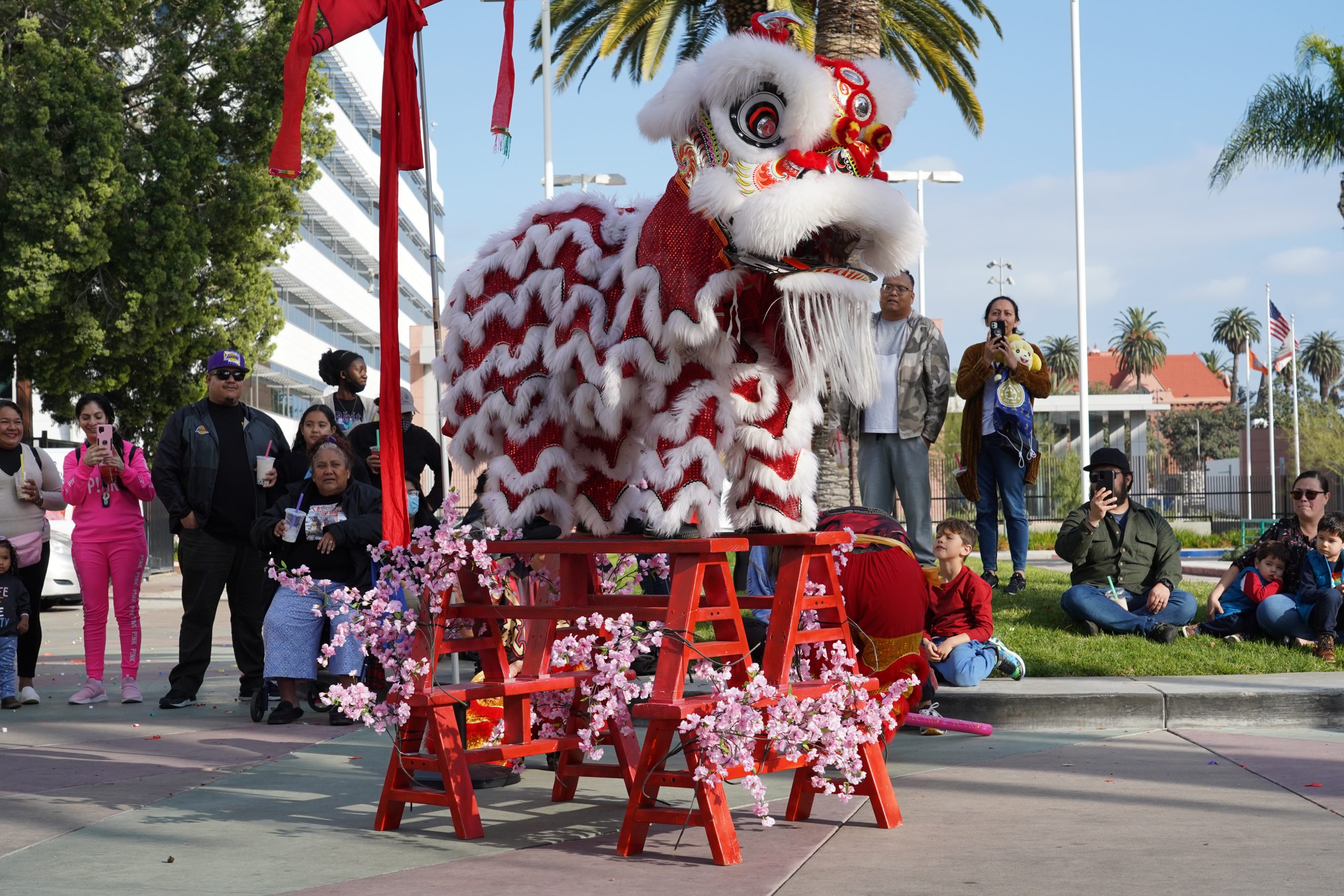 Lion Dance at the Library's Lunar New Year celebration (see more photos below).
Photo Credit: Juan F.
To submit your own original photo of Santa Ana to be featured in the next newsletter, complete this form.
---
City Manager's highlights
City staff accomplishments, by the numbers
Day in and day out, our 1,400 or so City staff work tirelessly to provide essential services and important programs to our residents and businesses. Some things are easy to see – our special events, our police officers patrolling the streets, potholes being repaired – but much of our work is behind the scenes. It's all essential to keeping our municipal government running smoothly and our community safe, clean and thriving. Here are just a few of our staff's accomplishments in 2022, by the numbers. Click the link below to read a full list.
Over 188,000 pounds of trash/debris/sediment removed from stormdrains
Over 2,000 potholes serviced
33,233

building inspections performed

427 DUI-related arrests
Over 20,000 applications received for the Housing Choice Voucher program
15,000 feet of water main capital projects completed
Over $845,000 in vehicle rebates awarded to nearly 1,700 residents
Over $1 million in water bill assistance
---
News
Family Justice Center celebrates 3rd anniversary, joins FJC Alliance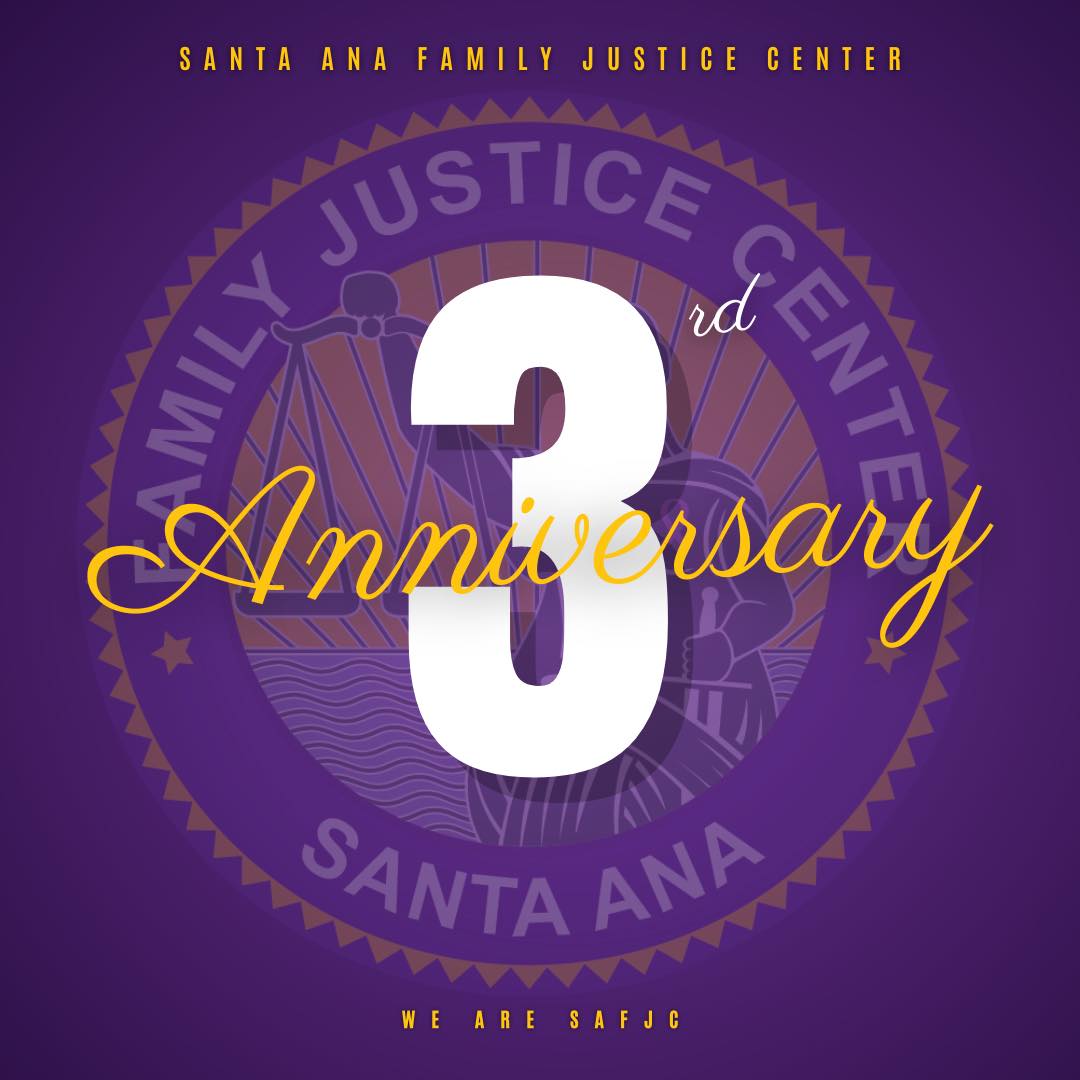 Our Santa Ana Family Justice Center (SAFJC) celebrated its third anniversary on Jan. 28 and has remained steadfast and committed to serving our Santa Ana community. Conveniently located inside the Santa Ana Police Department headquarters, the SAFJC is a one-stop center for survivors of domestic violence, sexual assault, child abuse, human trafficking and elder abuse. The SAFJC team is made up of various social service agencies/partners who work together to help survivors break the cycle of violence.
The SAFJC is also partnering with The Family Justice Center Alliance, a program of Alliance for HOPE International, which recognizes our facility as an affiliated multi-agency center. This organization serves as a clearinghouse, research center, and advocacy organization for all family justice and multi-agency centers. It also serves as the technical assistance and training provider for the U.S. Department of Justice for federally funded centers. In addition, the Alliance provides technical assistance to our local Family Justice Center.
If you or anyone you know is a victim of domestic violence, abuse, sexual assault or human trafficking, please contact the SAFJC at (714) 245-8278 or FamilyJusticeCenter@santa-ana.org.
Read more about the 3rd Anniversary: https://www.santa-ana.org/savision-zero/
Family Justice Center: https://www.santa-ana.org/family-justice-center/
---
SAPD commits to the 30×30 initiative advancing women in policing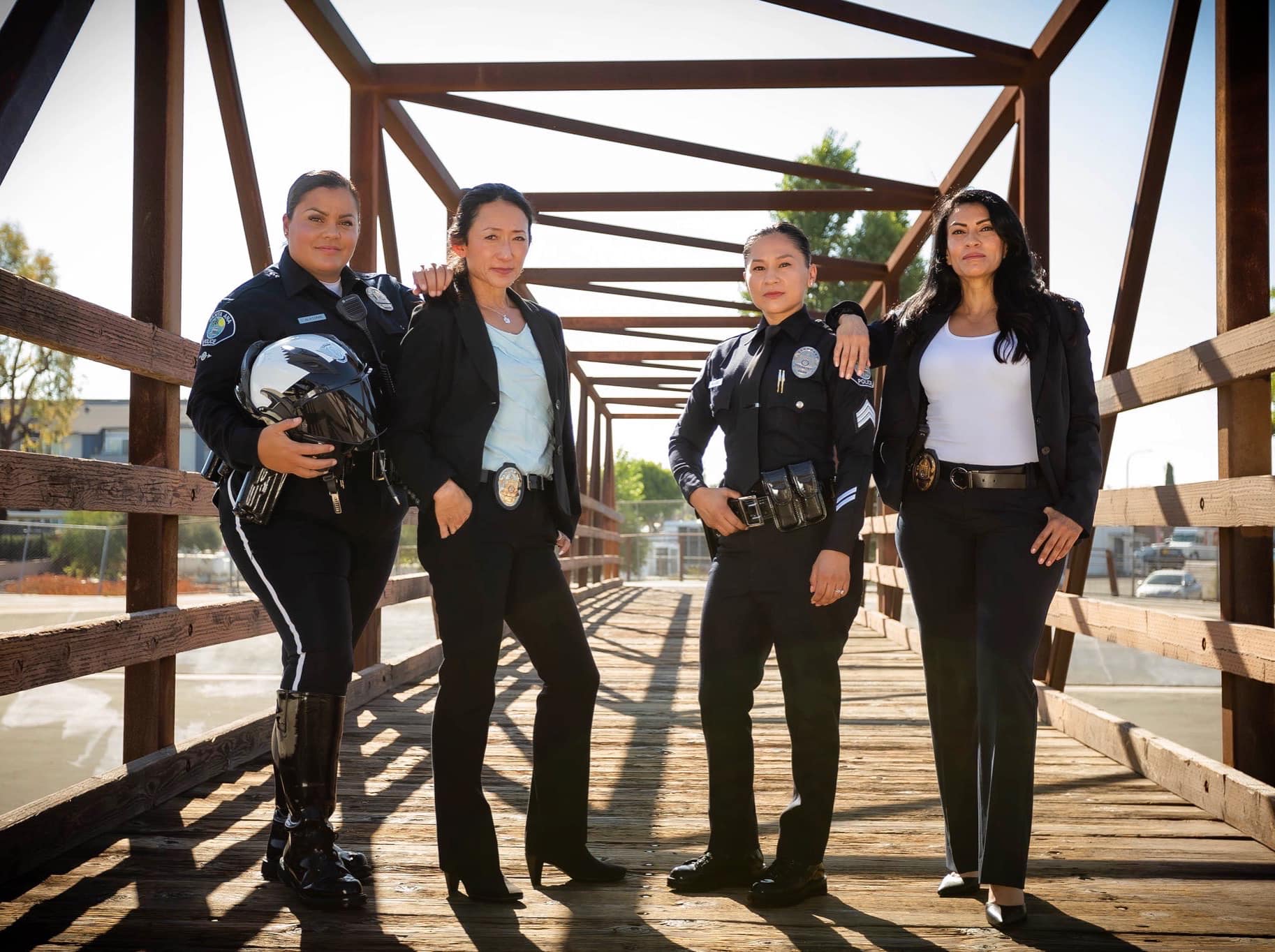 The Santa Ana Police Department proudly announced its commitment and official pledge to the 30×30 Initiative – Advancing Women in Policing. The ultimate goal is to increase the representation of women in police to 30% by the year 2030 and to ensure policies and culture intentionally support the success of qualified women officers throughout their careers.
Currently, women at the Santa Ana Police Department make up 10% of sworn officers. To reach our objective, the Santa Ana Police Department seeks to hire an additional 78 female officers by 2030. The Santa Ana Police Department is the first Orange County police organization to commit to the 30X30 Initiative, joining a coalition of researchers and policing industry leaders, including the International Association of Chiefs of Police.
Read more about the 30×30 Initiative: https://www.santa-ana.org/sapd-commits-to-the-30×30-initiative-advancing-women-in-policing/
---
Maintenance Services cleans up after windstorm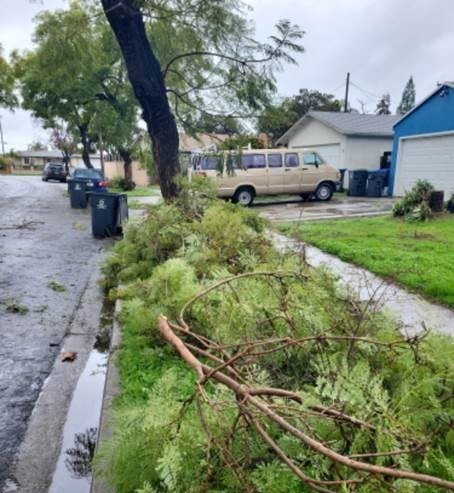 Early in the morning of Jan. 26, our Public Works Maintenance Services Division team responded to strong wind and gust damage that affected trees throughout Santa Ana. All reported damage and debris locations were cleaned by the end of the next day. Our dedicated staff handled:
25 Dispatch Wind Related Tree Service Requests
5 Tree Failures (1 Private Property Tree Blocking Right of Way)
11 Tree Limb Failures
Four Maintenance Services staff worked stand-by until late the evening of Jan. 26 responding to new damaged tree requests. On Jan. 27, additional staff were brought in to address new and unreported wind-related tree issues. Thank you Public Works Maintenance Services team for your quick response in keeping our Santa Ana community clean and beautiful.
---
Subscribe to Cultura: A Community Connection Guide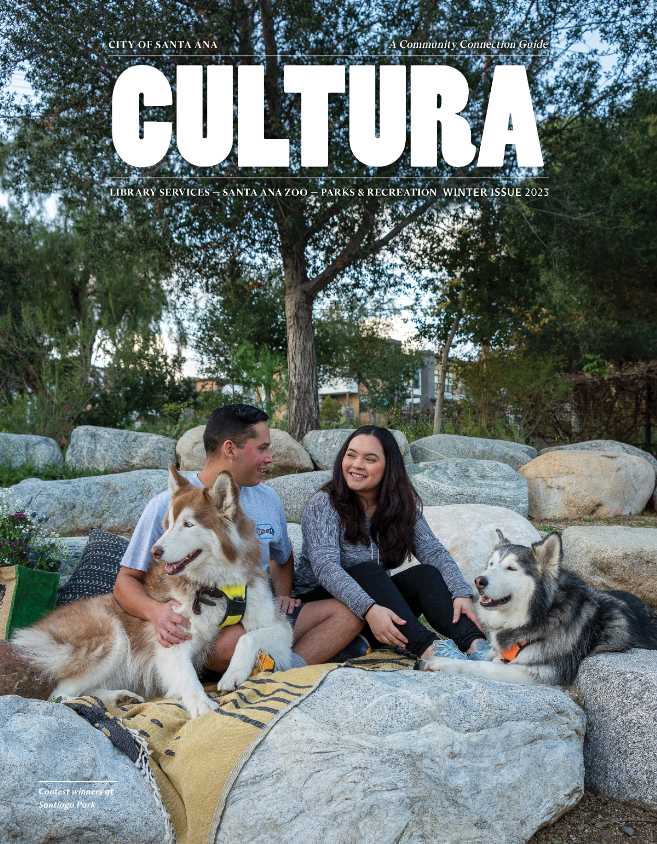 Cultura is our quarterly guide of programs, activities and news from Parks and Recreation, Santa Ana Zoo, and the Library. You can now subscribe to receive a printed copy of the upcoming issue! The newest edition of Cultura is coming out next week (see the cover above.) You can also read it on mobile or view the PDF online.
Read Cultura and subscribe: https://www.santa-ana.org/cultura/
---
Permitted events and street closures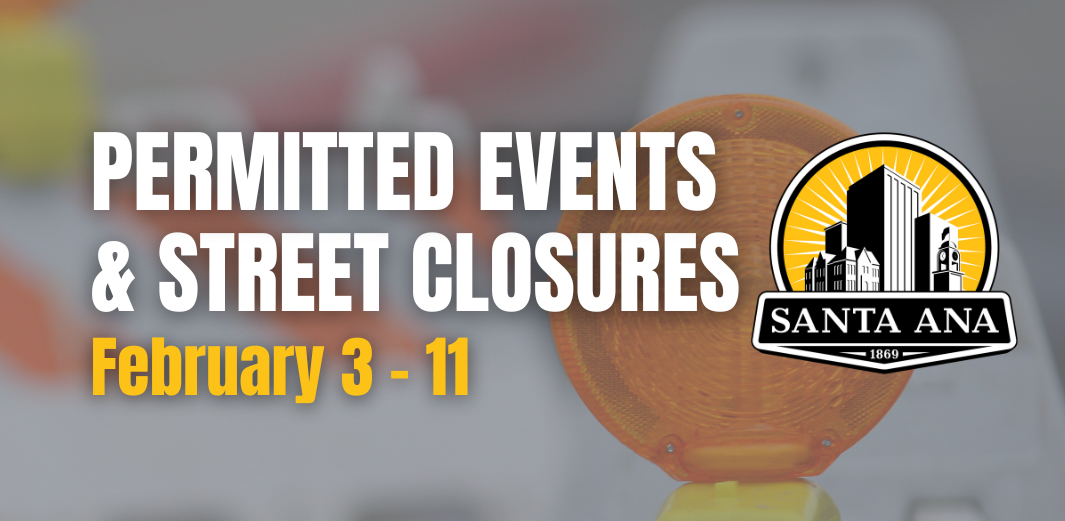 The weekend is almost here and we always have many activities happening around Santa Ana! There are also a few road closures as we continue the hard work of repairing and improving our streets and facilities. Find out which parts of Santa Ana will be affected at the link below.
Permitted events and street closures: https://www.santa-ana.org/permitted-events-and-street-closures-feb-2-11/
---
Public transportation is free on Feb. 4 for Transit Equity Day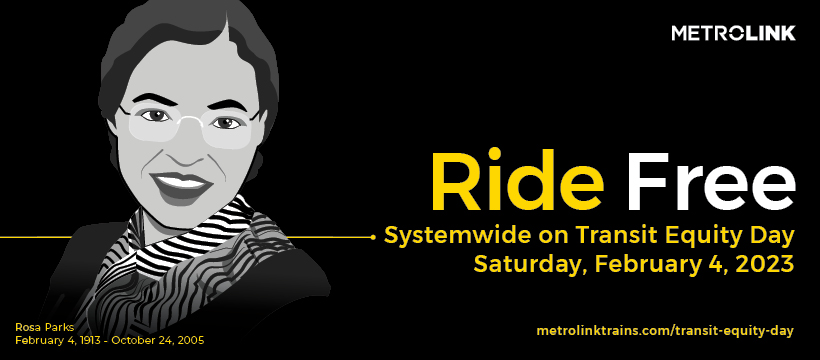 This Saturday, Feb. 4, Southern California public transit riders will ride free of charge on Transit Equity Day. Riders who commute using Metrolink, Orange County Transportation Authority (OCTA), LA Metro, and the North County Transit District (NCTD) will receive free rides the entire day. The national day of action commemorates the birthday of Rosa Parks by declaring that public transit is a civil right. Ms. Parks, an iconic civil rights leader, refused to give up her seat on a bus in Montgomery, Alabama, in protest and to demand an end to segregation on transit systems.
Additionally, take advantage of Metrolink's low-income fare discount program offering riders a 50% discount on any Metrolink ticket or pass available with a valid California Electronic Benefit Transfer (EBT) card every day through Aug. 31.
Metrolink Low-Income Fare Discount Program: https://metrolinktrains.com/ticketsOverview/discounts/low-income-fare-discount-program/
---
Travel Santa Ana releases 2023 Official Visitors Guide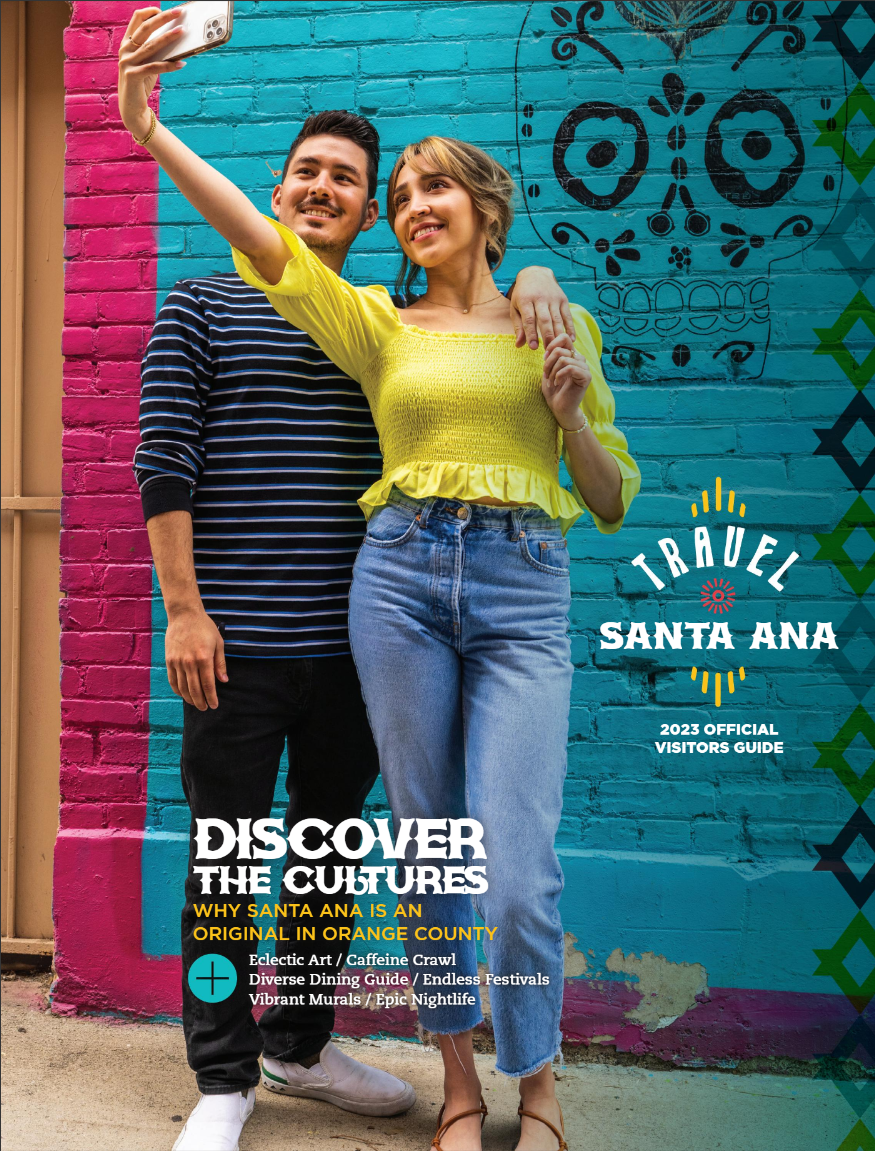 Travel Santa Ana's 2023 Official Visitors Guide is finally here! The guide focuses on the culture and community of Santa Ana, including information about the overall lifestyle in our city. With topics that cover everything from arts and culture to dining and shopping, the first edition of the visitors guide is visually stunning. Travel Santa Ana was formed in 2021 as a multi-organizational effort to create long-term and sustainable economic growth for the region and its partners through innovative tourism programs, promotions and partnerships. Check out the digital guide below!
Travel Santa Ana Official Visitors Guide
https://issuu.com/lamcs/docs/savg_2023?fr=sMWUzZDQ2NDI3NDk
---
SoCalGas offers bill assistance programs and tips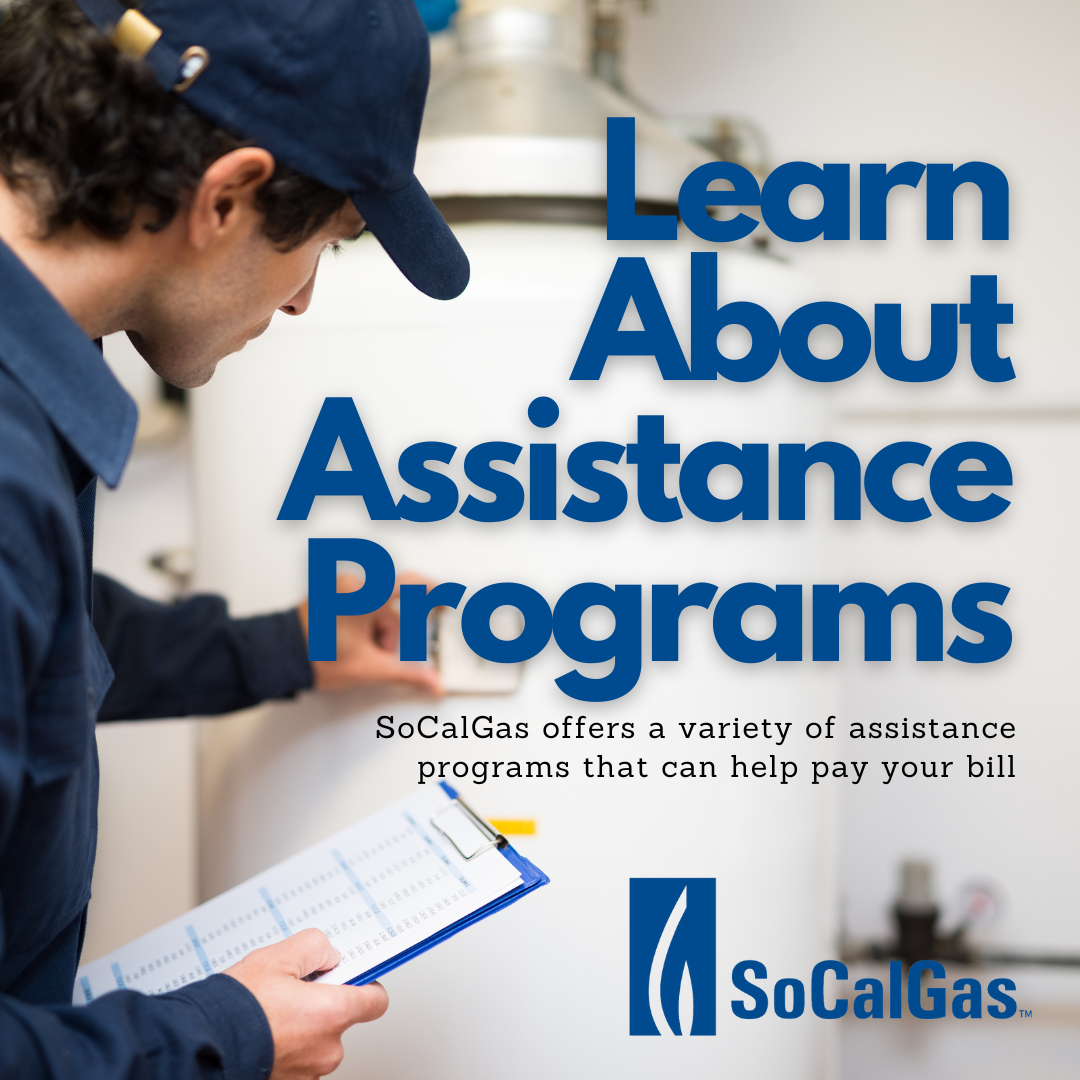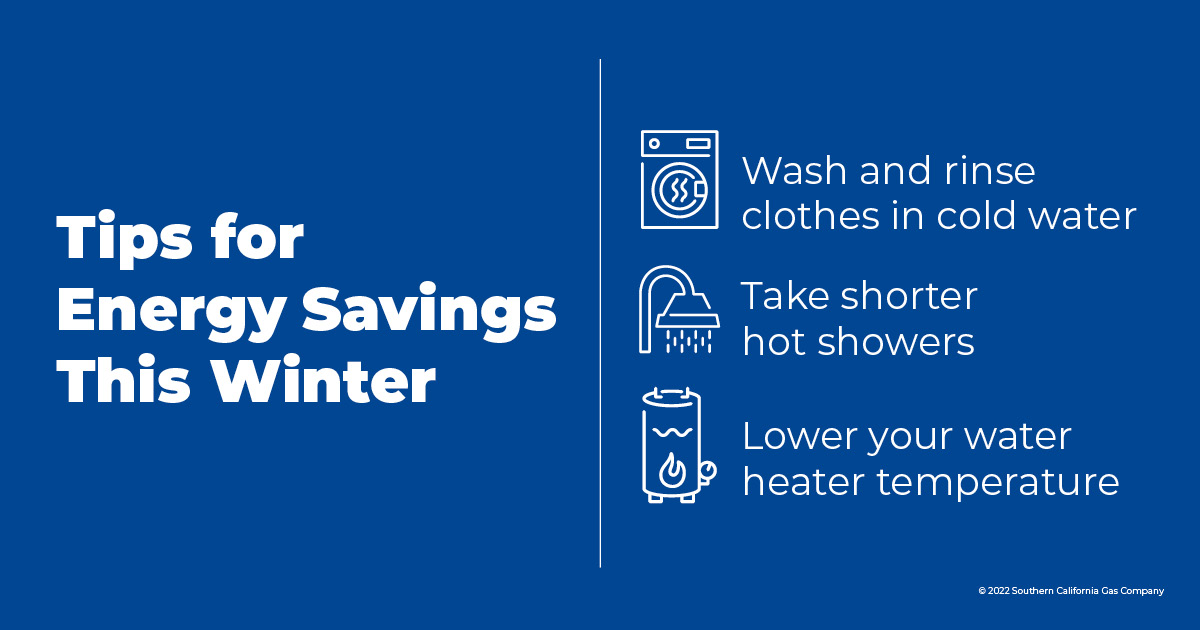 With the recent surge of home gas bills across Southern California, SoCalGas is offering a variety of customer assistance programs that may be able to help you pay your gas bill. Programs include energy-efficient home upgrades at no cost, past-due bill forgiveness, 20% monthly discounts, a one-time bill grant, and federal bill assistance. They also offer winter safety and savings tips, energy-saving tips for your home, and an energy-efficient appliance buying guide, among other tips. Learn more below.
SoCalGas assistance and tips: https://www.socalgas.com/save-money-and-energy
---
Tales of the City
Library celebrates Lunar New Year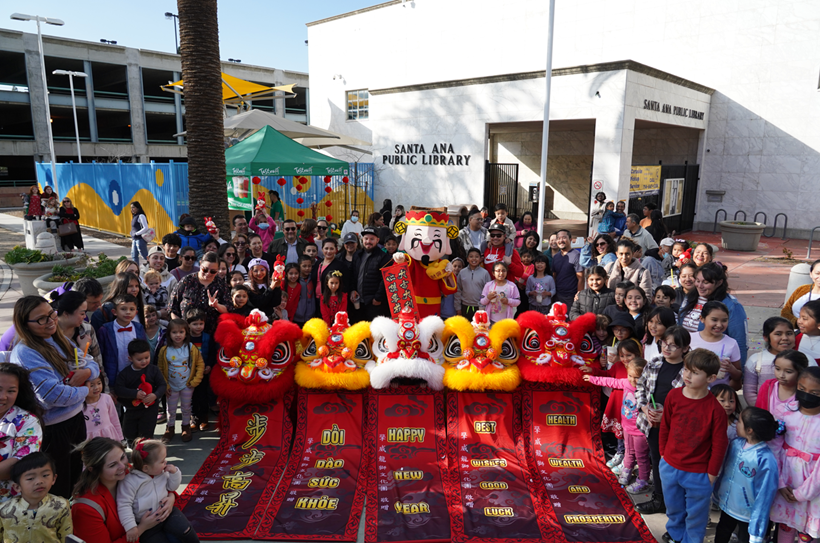 2023 ushered in the year of the Rabbit (or year of the Cat in Vietnamese zodiac), and the Santa Ana Public Library hosted its first Lunar New Year celebration on January 28.
Hundreds joined to watch traditional performances including a Chinese five-lion dance and captivating Japanese Koto playing and dancing. Photo booths with colorful backdrops were placed around the library for attendees to capture their memories of the celebration. Guests were delighted with complimentary Boba drinks, fortune cookies, and themed crafts to take home.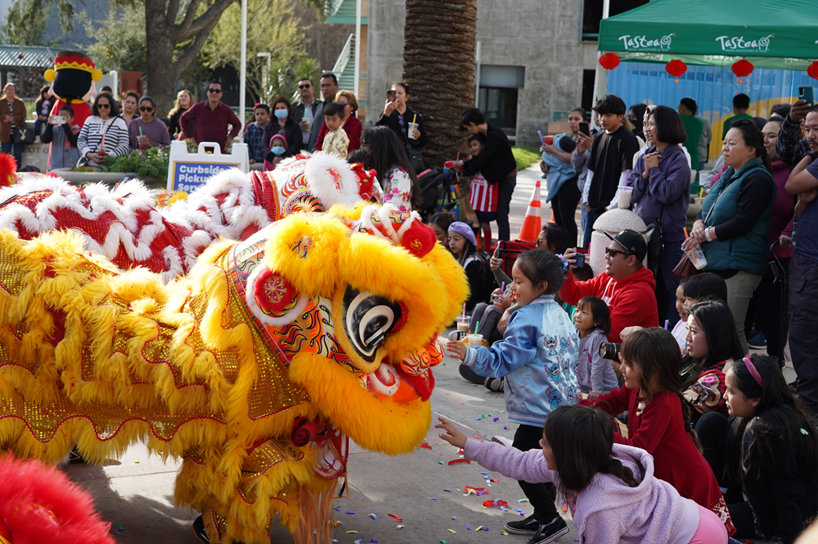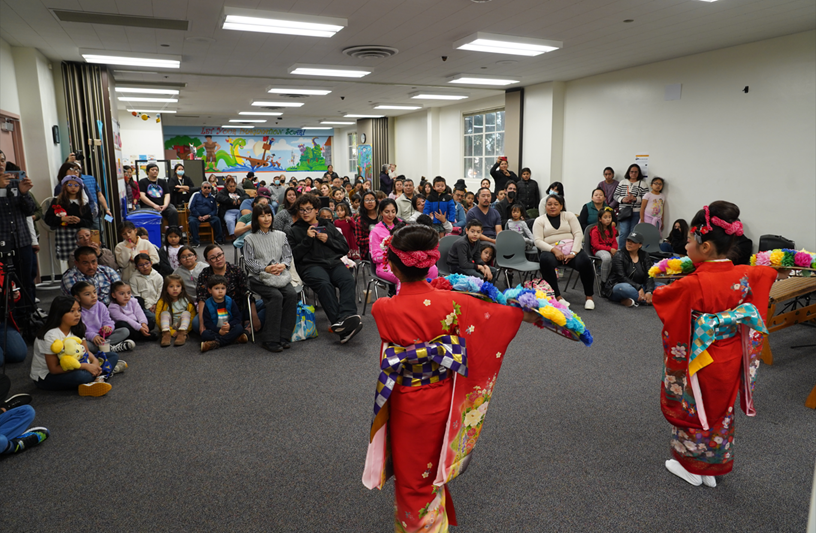 Aside from the joyful atmosphere, it was powerful to witness the community, people from all backgrounds, come together to share and to learn about each other. Library programs like this not only help bridge and unite the community, but also bring pride and celebration of Santa Ana's diversity.
---
City Council meetings
City Council meetings are typically held on the first and third Tuesdays of each month, with the closed session beginning at 5 p.m. or earlier. The open meeting session begins at 5:45 p.m. Meetings have both in-person and virtual participation and attendance and are live streamed on the City's YouTube channel and our TV channel, CTV3 (channel 3 on Spectrum.) If you'd like to provide public comments on agenda and non-agenda items, you can email, attend in person, or join the Zoom webinar online or by phone.
Feb. 7 Meeting Agenda: https://www.santa-ana.org/cc/city-meetings
---
Events
Zoo pop-ups – Feb. 3 – May 19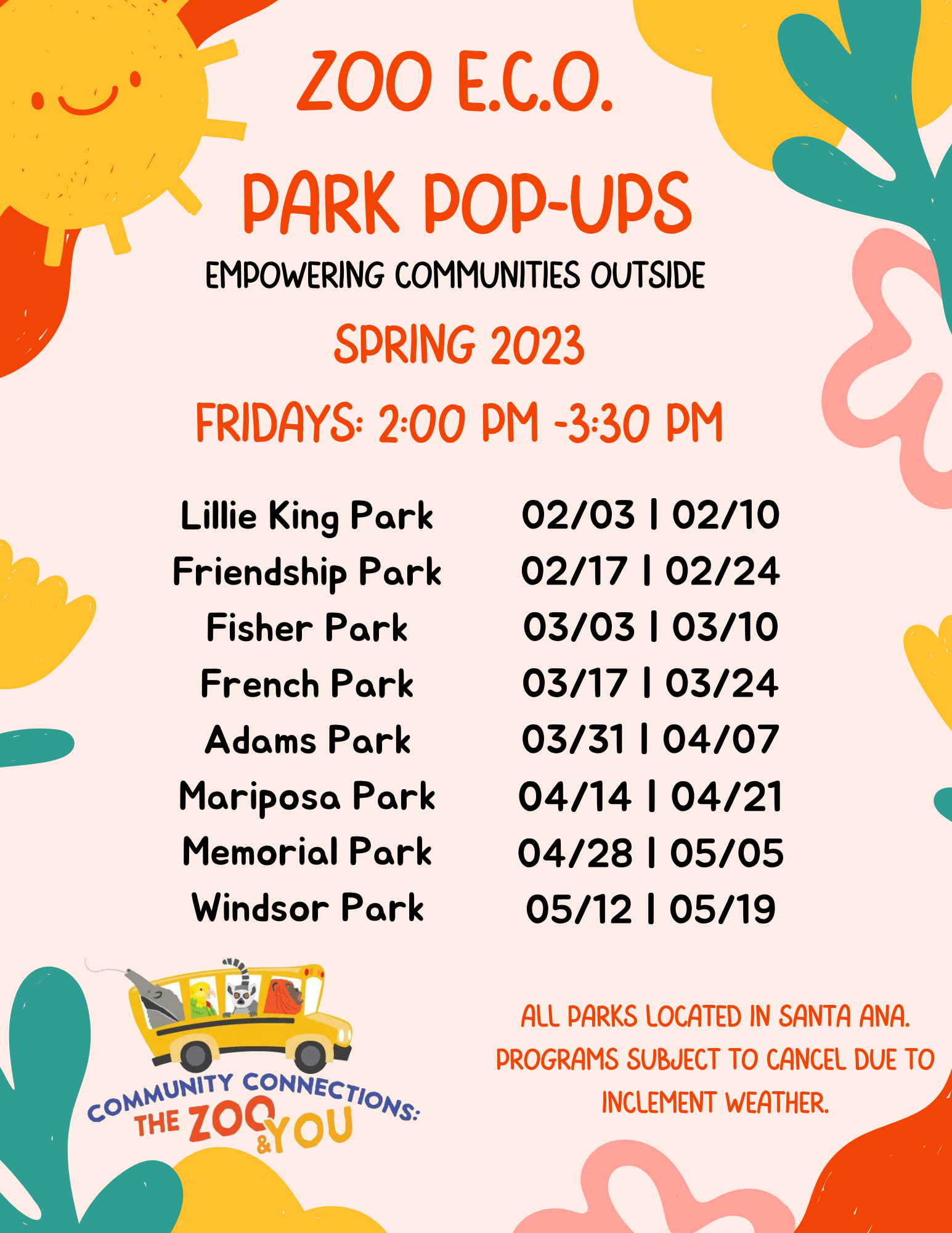 Zoo ECO Park Pop-Ups are back! Join Zoo staff Fridays at a Santa Ana park near you! Each program is free, open to walk-ups and includes nature-based activities and a meet-and-greet with a new animal friend. The next Zoo Pop-Up will be at Lillie King Park!
Friday, Feb. 3 and Feb. 10

2-3:30 p.m.

Lillie King Park, 500 W. Alton Ave.
---
Library Author Hour Series – Feb. 4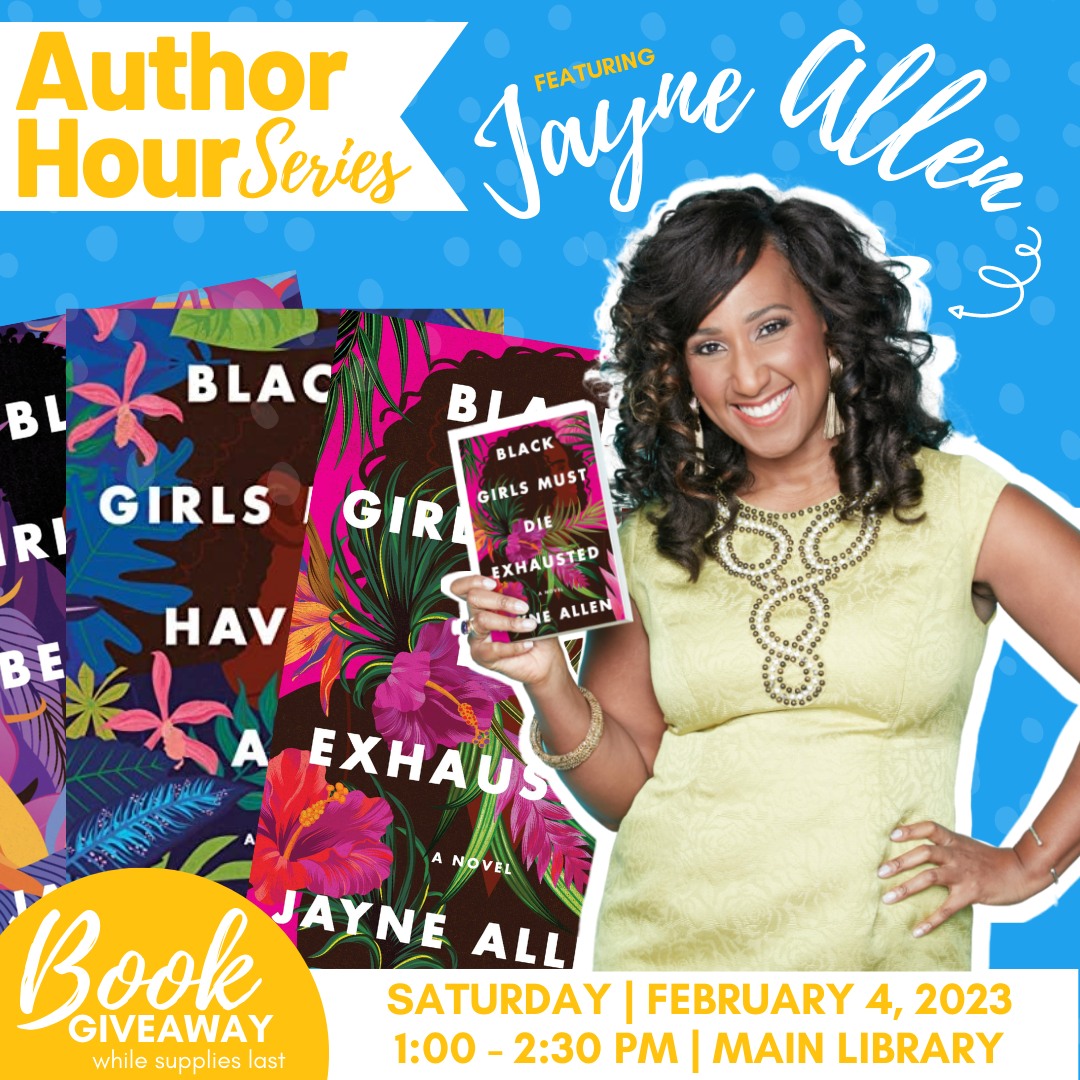 Jayne Allen will visit SAPL as our featured guest for Author Hour! During this exciting conversation, Jayne will discuss her passions for writing and furthering diversity in book publishing. Books will be given away first come, first served and while supplies last.
Saturday, Feb. 4

1 – 2:30 p.m.

Main Library, 26 Civic Center Plaza
Author Hour https://www.santa-ana.org/event/author-hour-jayne-allen/
---
Bowers Museum Chocolate Festival – Feb. 5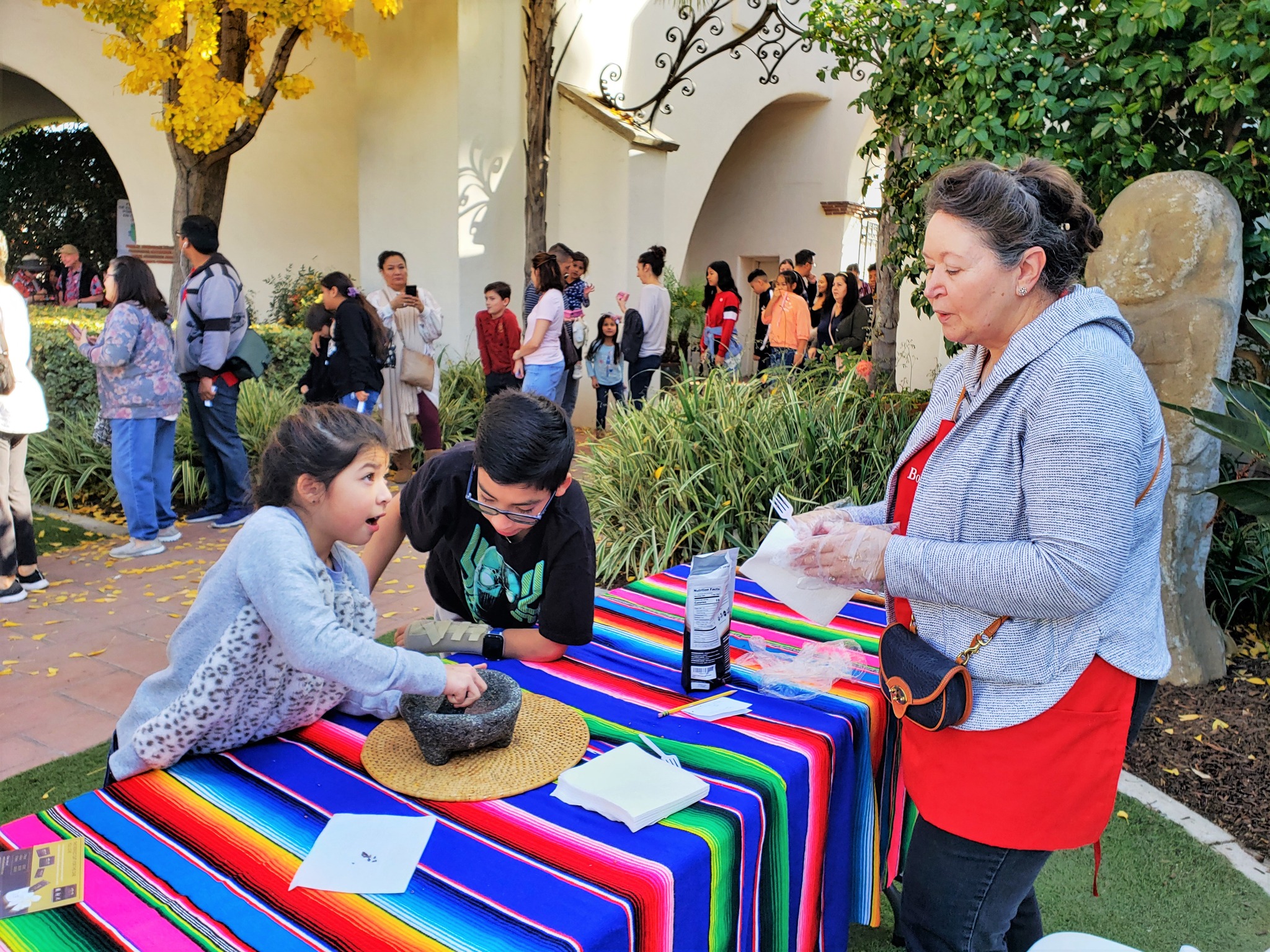 Get your taste buds ready for an array of delicious samples from local chocolatiers at the Bowers Museums' next free family festival, the 4th annual International Festival of Chocolate.
Sunday, Feb. 5

11 a.m. – 3 p.m.

Bowers Museum, 2002 N. Main St.
Bowers Museum Festival of Chocolate: https://www.bowers.org/index.php/programs/events-calendar/event/3418-international-festival-of-chocolate
---
Discovery Science Center free day for residents – Feb. 7

Santa Ana residents receive up to four free tickets per family on the first Tuesday of every month at the Discovery Science Center. Each adult must provide a valid ID with a Santa Ana address for entry.
Tuesday, Feb. 7

Open 10 a.m. – 5 p.m.

2500 N. Main St.
Reserve Discovery Cube tickets: https://www.discoverycube.org/promotions/
---
Santa Ana Active Streets Valentines bike ride – Feb. 11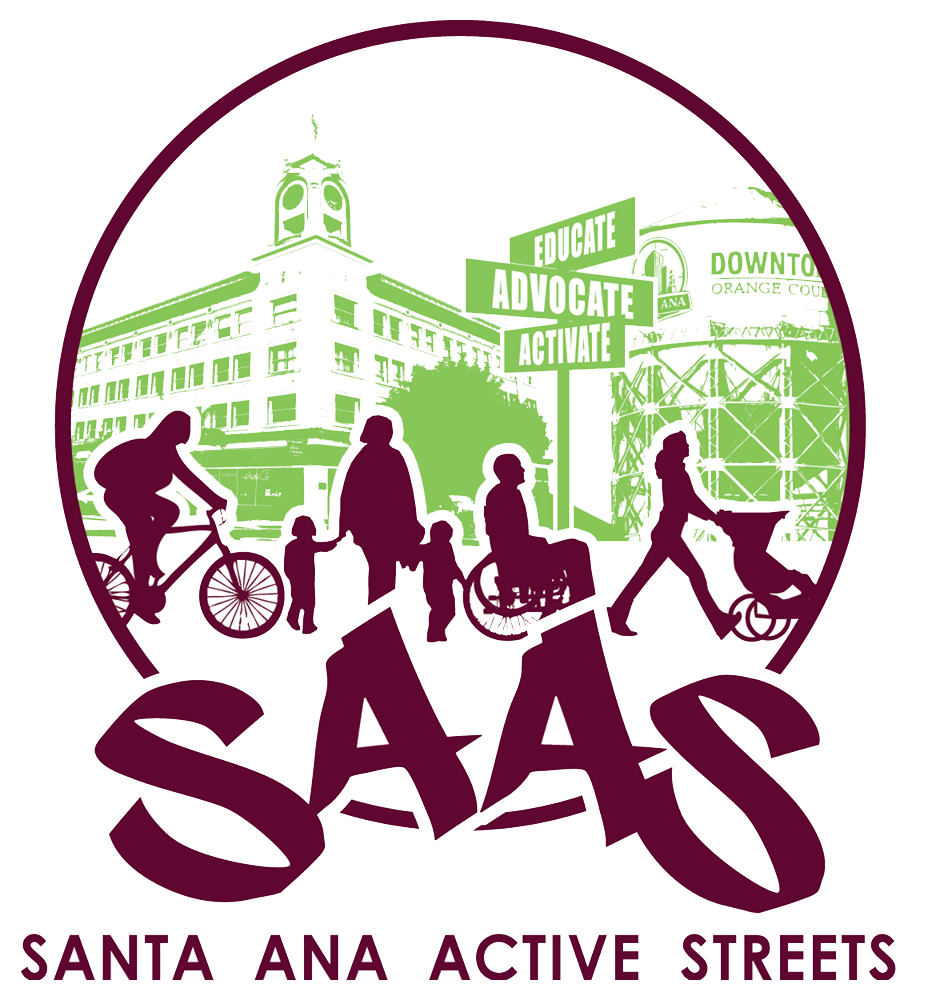 Join Santa Ana Active Streets (SAAS) on their Valentines weekend family cycling event. This ride will highlight a few of the nature spots in Santa Ana to celebrate Mother Earth and each other. The after-ride activities include garden tour and free glamour shots! SAAS is contracted by the City's Public Works Traffic Engineering Division to host education and interactive events around traffic safety. 
Saturday, Feb. 11

Bike ride: 9-11 a.m.; activities 11 a.m. to 1:30 p.m.

CRECE Cooperative Garden, 2555 Santiago St., Santa Ana

Registration required
SAAS bike ride: https://saascoalition.org/event/for-the-love-of-nature-amor-a-pachamama/
---
Santa Ana Zoo free day for residents – Feb. 19
On Resident Free Day, the third Sunday of each month, residents of Santa Ana may visit our Zoo for free. Proof of residency (driver's license, utility bill) will be required upon arrival. Not valid for school or business addresses.
Sunday, Feb. 19

Santa Ana Zoo, 1801 E Chestnut Ave.
Santa Ana Zoo: https://www.santaanazoo.org/
---
Resources
Who do I call at City Hall?
Important phone numbers:
City Hall main line: (714) 647-5400
Code Enforcement: (714) 667-2780
Graffiti Hotline: (877) 786-7824
Emergency Water Services: (714) 953-8026
Public Works dispatch (street sweeping, trees): (714) 647-3380
Find more phone numbers for all City services.
---
Utility services
---
Starting a small business?
---
Food assistance: 
---