SUBSCRIBE to the COSAS Newsletter 
In this edition of COSAS, learn about our Shop Santa Ana program, the library's expanding hours, fun holiday events like the Winter Village, Pancakes with Santa and the Ride of Lights, and much more!
---
Spotlight photo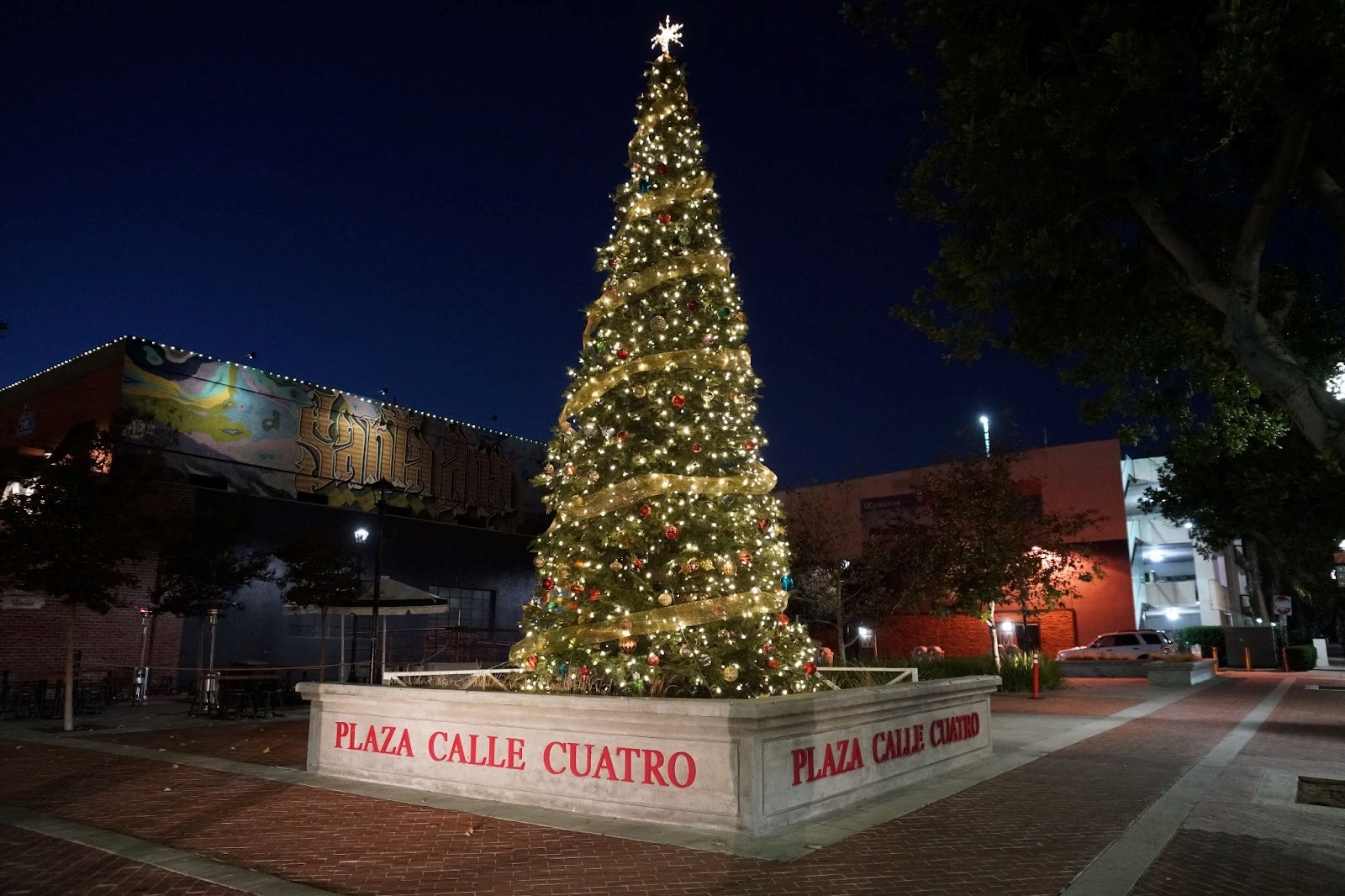 Christmas on 4th St.
Photo Credit: Hiram U.
To submit your own original photo of Santa Ana to be featured in the next newsletter, complete this form.
---
City Manager's highlights
Winter Village returns!

I am excited to share with you that our second annual Santa Ana Winter Village will once again bring holiday joy and festive fun to the Orange County Civic Center (in the plazas next to City Hall) from Dec. 8 through Jan. 8. This month-long event will allow participants of all ages to enjoy an outdoor ice-skating rink, live entertainment, holiday shopping, vendors, local food trucks, and much more. Make sure to buy your ice-skating tickets in advance and join us for the Grand Opening and Tree Lighting Ceremony on Dec. 10 at 5 p.m. Click the link or scroll down to Events for more.
---
Enjoy our other e-newsletters
Did you know the City of Santa Ana offers a variety of e-newsletters to keep you informed about what's going on throughout our City? Our Economic Development Division has just started a brand new one that includes news and resources for businesses. You can also sign up for updates from the library, Neighborhood Initiatives, and more. Click on the button below to sign up for our newsletters!
---
News
Shop local for the holidays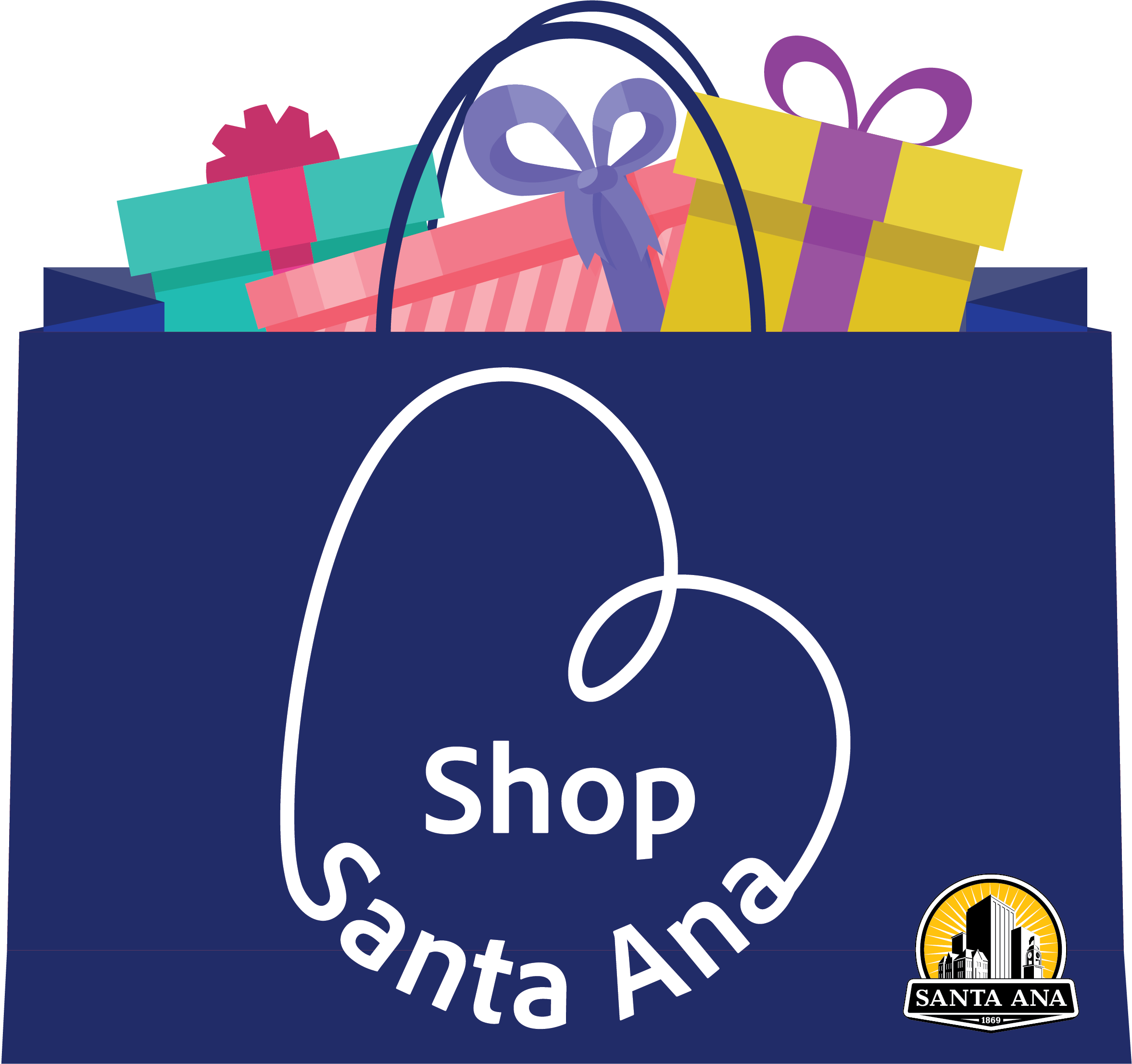 The City of Santa Ana's Economic Development Division is excited to launch this year's Shop Local, Shop Santa Ana campaign to highlight the small businesses that make Santa Ana a unique and vibrant community. The campaign began Nov. 26 and runs through Dec. 24. This holiday season, support our local small businesses by purchasing holiday gifts for loved ones, visiting your favorite or a new restaurant, or indulging yourself in self care at one of our local personal services businesses – your options are limitless!
If you'd like to join the campaign and add your business to our registry, sign up below.
Small business registry sign-up
---
Resources for businesses affected by construction
OCTA Focus on 55 Program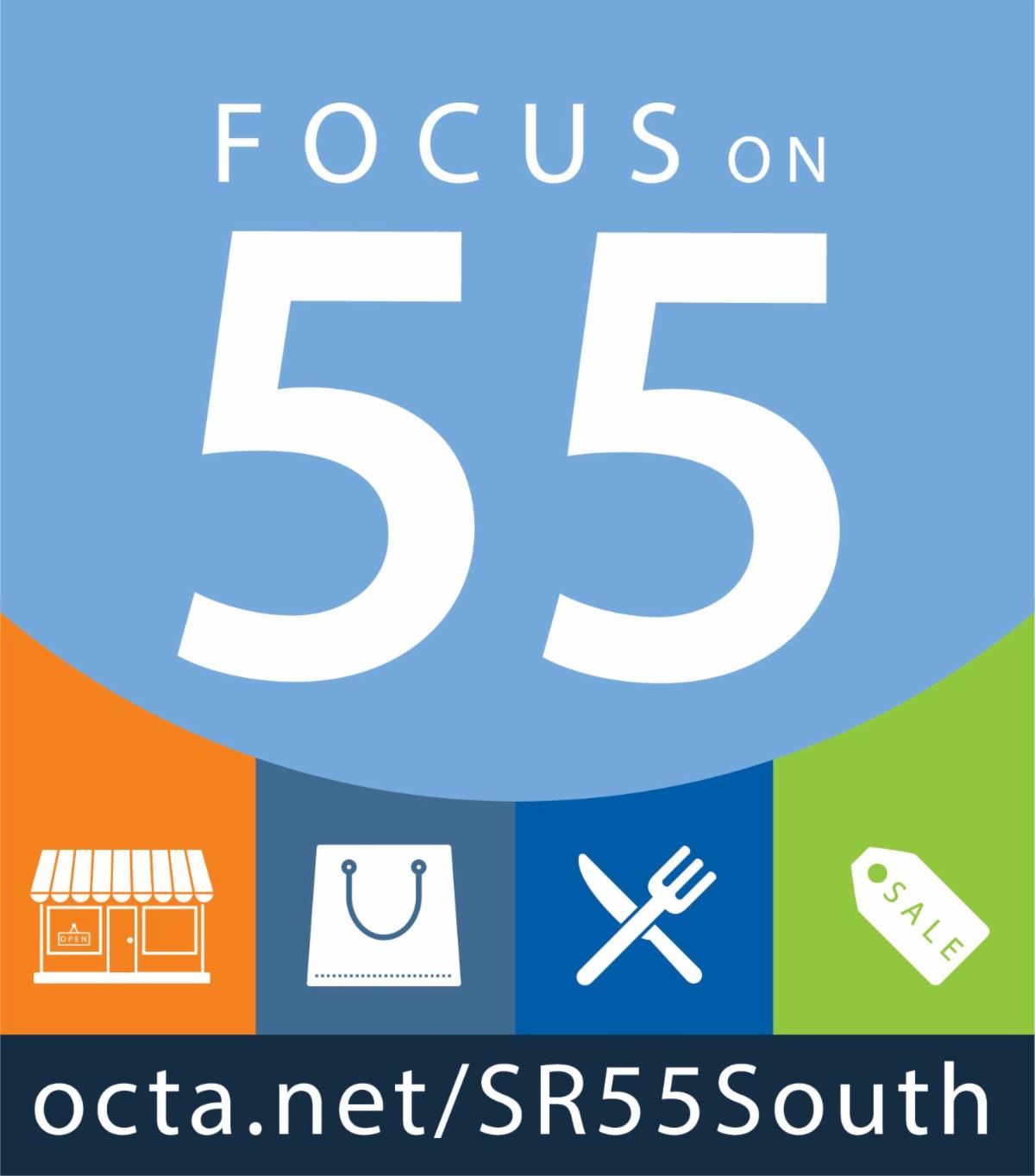 OCTA's Focus on 55 program supports businesses along the SR-55 (I-405 to I-5) Improvement Project Corridor during construction. This program offers marketing assistance to increase exposure for businesses and encourages customers to shop local. Participation is free for eligible businesses in Santa Ana. For the official program disclaimer, visit here.
---
Downtown Business Interruption Fund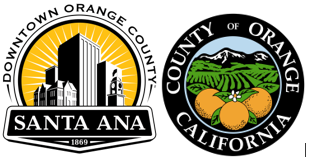 To help the businesses affected by the construction of the OC Streetcar, the Santa Ana City Council approved two rounds of $1.5 million in financial assistance as well as an agreement with the County of Orange for $1.2 million in assistance. Through this program, eligible downtown businesses could receive one-time grants to support their operations. Learn about both grants at the link below.
Downtown Business Interruption Fund
---
Santa Ana Main Library will extend hours in 2023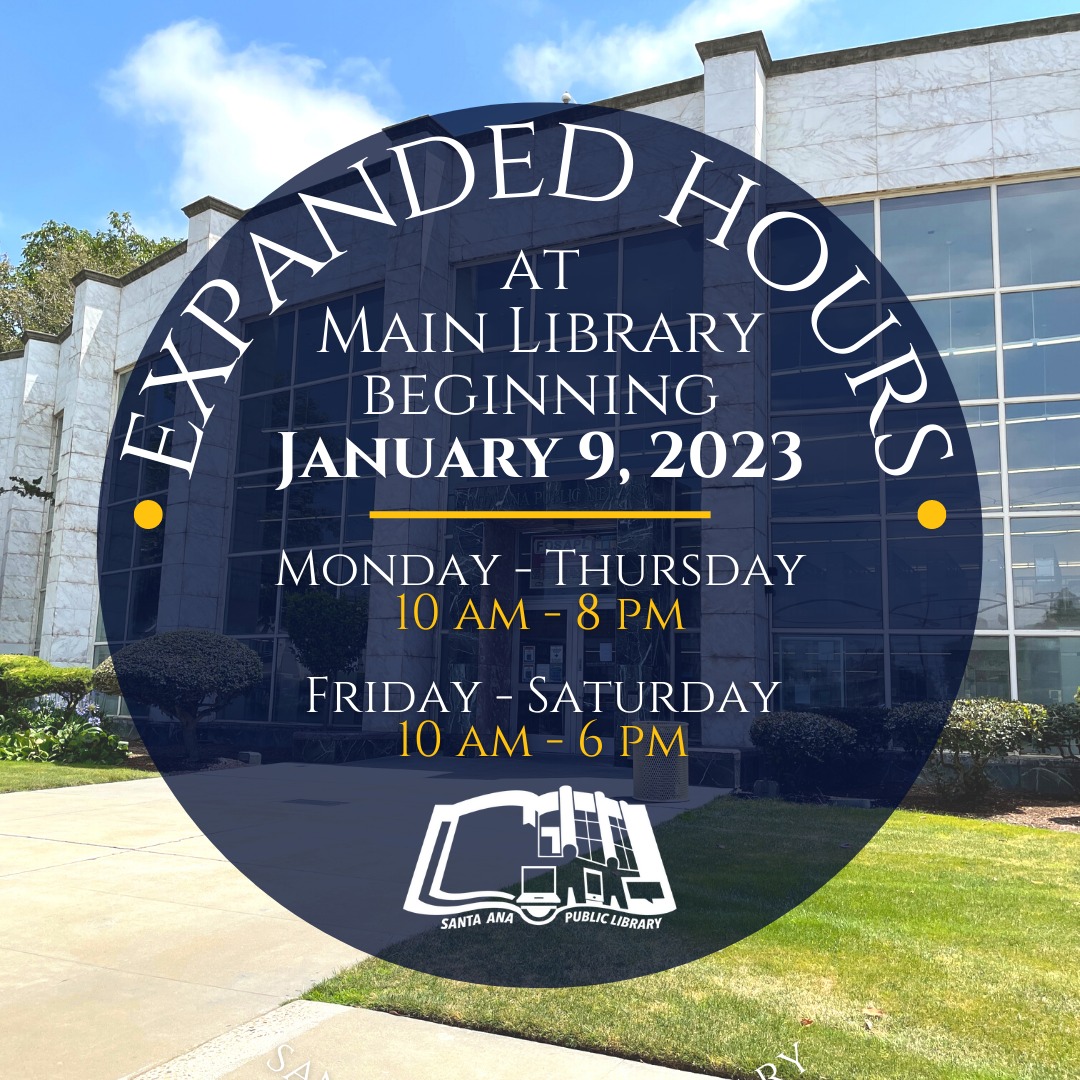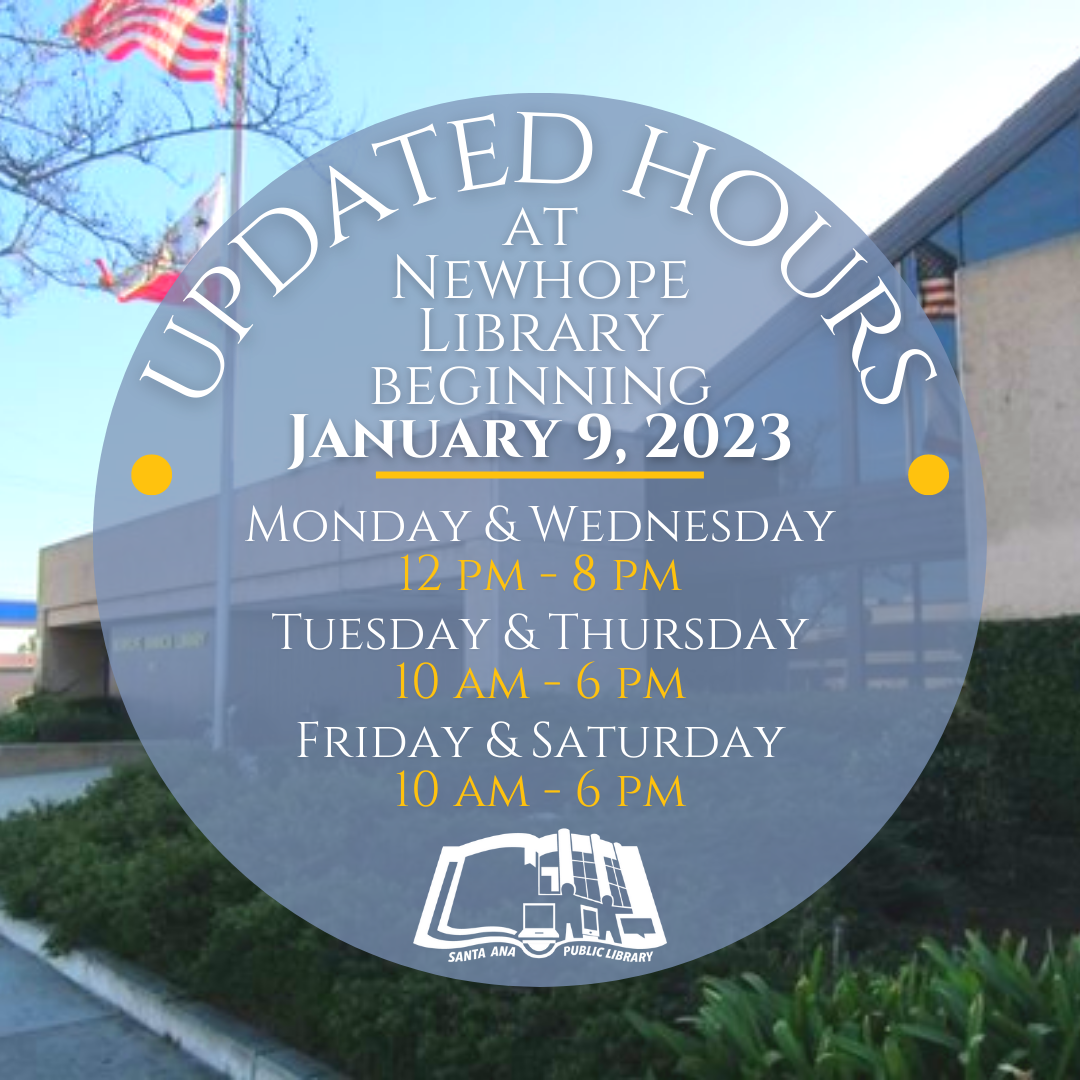 Beginning Jan. 9, 2023, the Santa Ana Public Library will be expanding the Main Library's hours, creating a more consistent schedule and adding eight more hours of service per week. The Main Library's new hours will be 10 a.m. to 8 p.m. Monday through Thursday, and 10 a.m. to 6 p.m. Friday and Saturday.
The Newhope Library branch at 122 N. Newhope St. is open noon to 8 p.m. Monday and Wednesday, 9 a.m. to 5 p.m. Tuesday and Thursday, and 9 a.m. to 5 p.m. Friday and Saturday but will change its weekend hours to coincide with the Main Library's. Their new hours will be 10 a.m. to 6 p.m. Friday and Saturday beginning Jan. 9, 2023. For more information about the library's services, click on the button below.
---
Stormwater channel fencing upgrades installed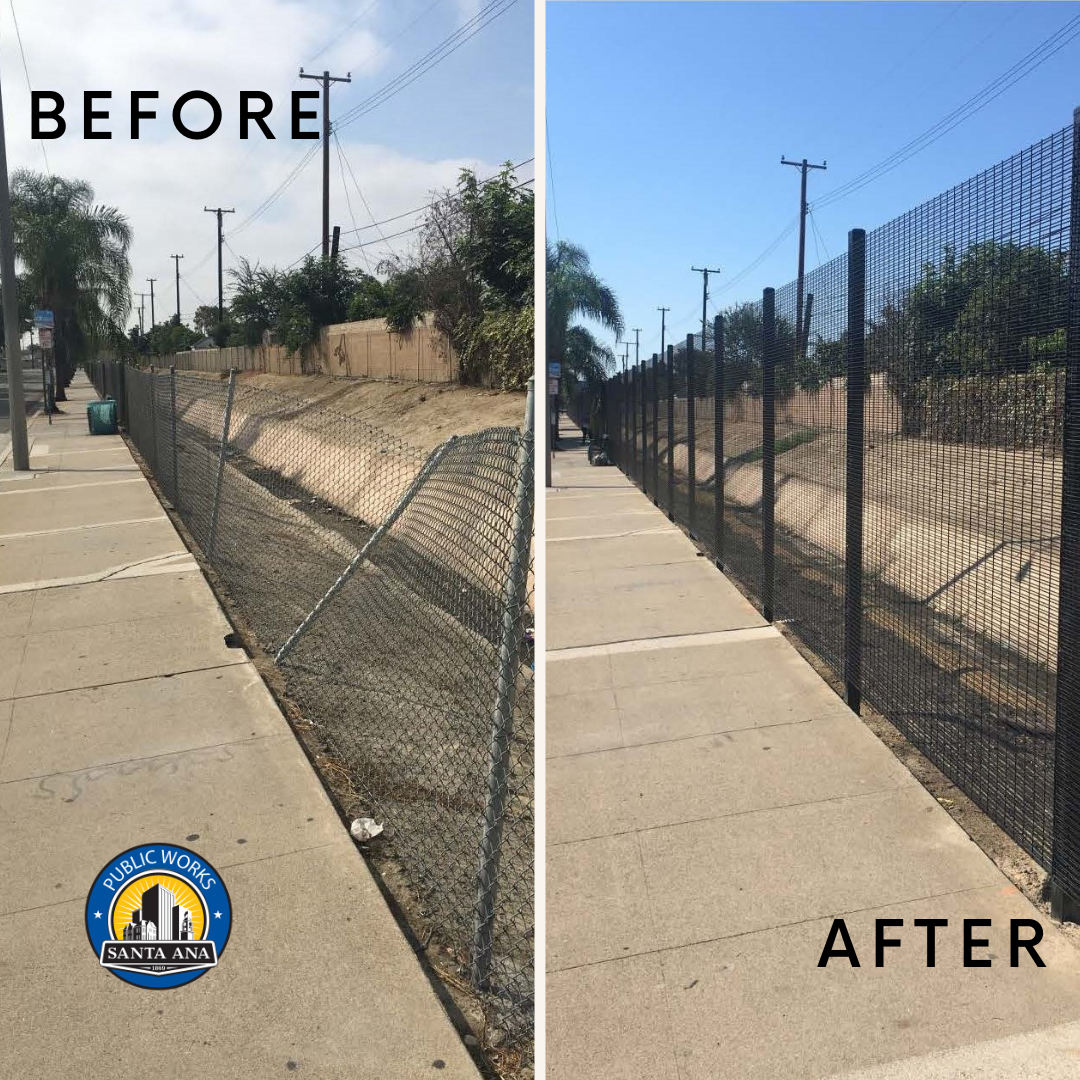 As part of the Revive Santa Ana pandemic recovery program, our Public Works Agency has installed approximately 4,000 linear feet of new security fencing along City-owned stormwater drainage channels. When it rains, stormwater carries trash, debris, and other pollutants through the City's storm drain system and out to the ocean. The purpose of the new fencing is to prevent trespassing into the channels and in turn reduce the amount of trash and debris left there to be washed downstream. This will improve water quality and help keep our waterways clean.
Learn more about protecting our water quality
---
Buy your vehicle locally and get $500 back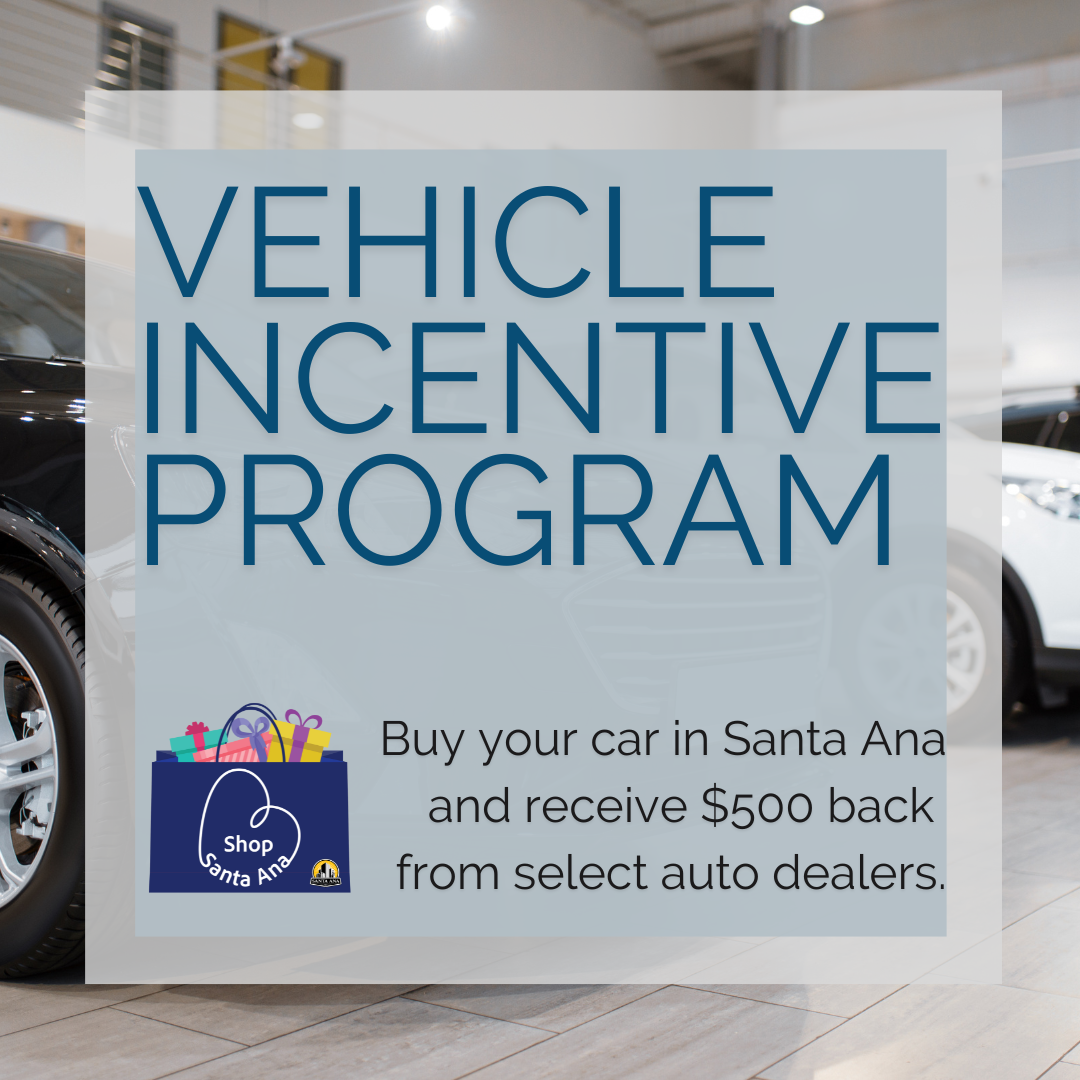 The Resident Vehicle Incentive Program (VIP) incentivizes Santa Ana residents and businesses to purchase a car or truck from one of 10 franchised Santa Ana auto dealers. The VIP provides a $500 rebate to Santa Ana residents or business owners who purchase a new or pre-owned car or truck from a franchised Santa Ana auto dealer. Santa Ana residents must show proof of residency to qualify for the rebate. To view the list of participating car dealerships and read additional details about the program, click on the button below.
---
South Main Street lane closures beginning Dec. 5
Starting Monday, Dec. 5, traffic lanes will be interrupted on South Main Street between First Street and Dryer Road for approximately two weeks in order to accommodate paving. The paving work will start at First Street, moving south to finish at Dyer Road.  The road construction will be from 7 a.m. to 4 p.m. each day.
---
Tales of the City
City wins Orange County Business Council award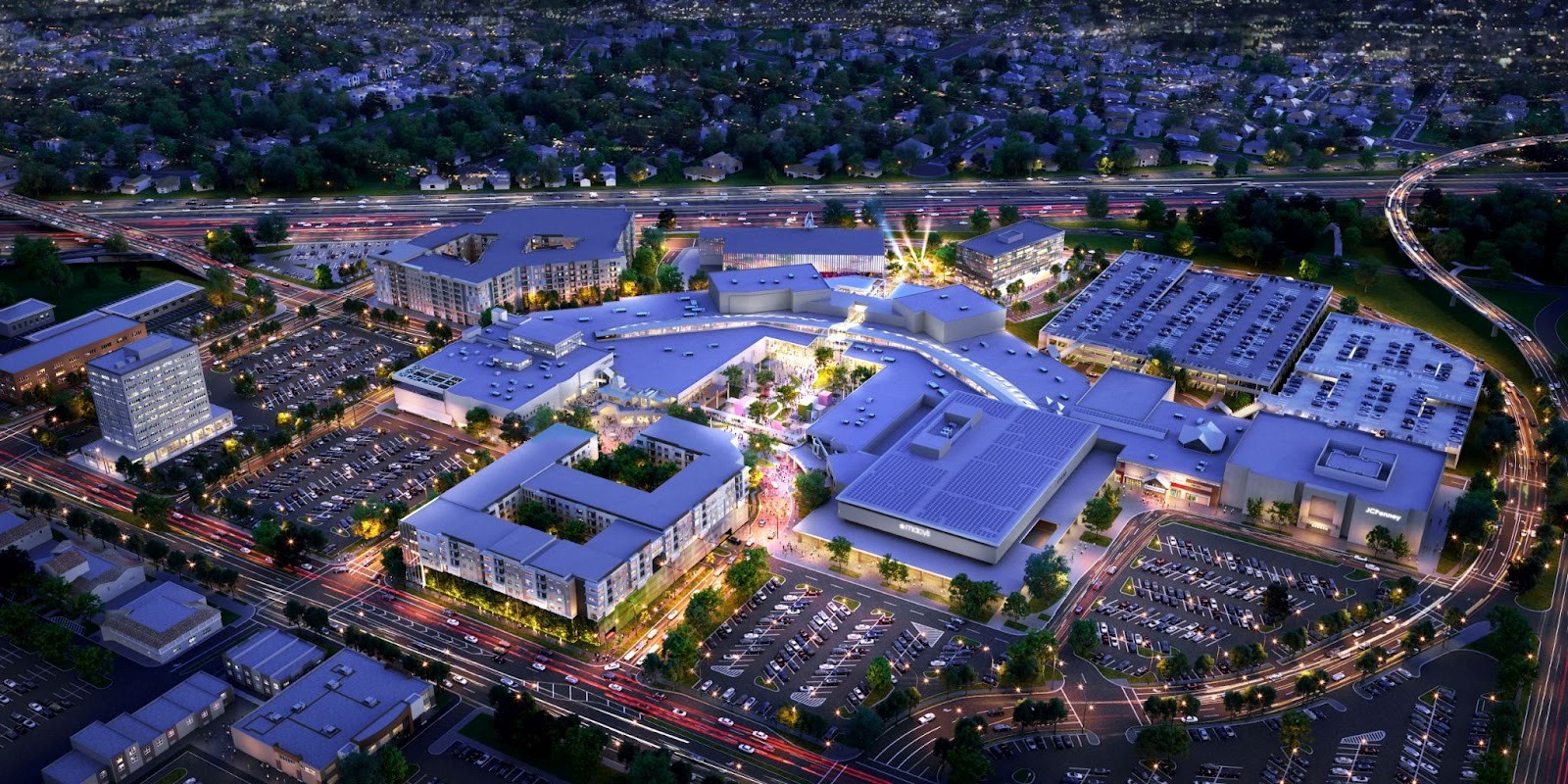 The MainPlace Mall is going through an exciting modernization that will transform our iconic shopping center into a place to live, shop and play, but such projects require significant work by City staff to make happen.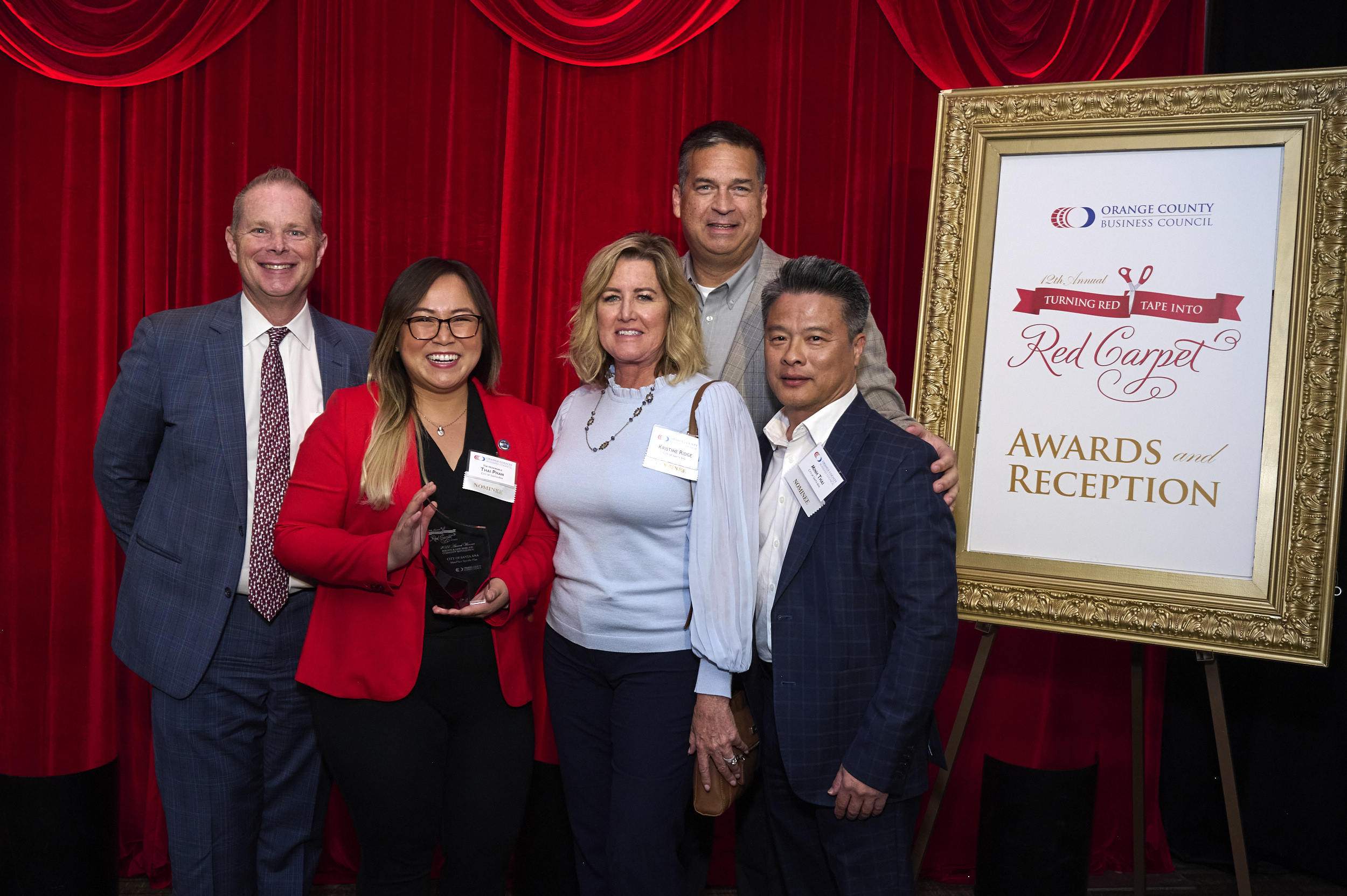 We're proud that the Orange County Business Council (OCBC) recognized that hard work by awarding the City of Santa Ana with the top Turning Red Tape into Red Carpet award for Building & Land Reuse Community Revitalization for the MainPlace Specific Plan. The award recognizes jurisdictions and government agencies for their efforts to adopt streamlining measures that enhance customer service, development process and community functions.
Approved in June 2019, the MainPlace Specific Plan sets forth a vision for reinvestment at MainPlace Mall and for up to 1,900 residential units, 400 hotel rooms, 750,000 square feet of office space, and another 100,000 square feet of commercial/retail space. The MainPlace Specific Plan is the only such mall plan in California with projects actively under construction and review, and it was featured in the American Planning Association's California conference tour in October as an exemplar for other jurisdictions to learn from and emulate.
Congratulations to our Planning and Building Agency!
---
City Council meetings
City Council meetings are typically held on the first and third Tuesdays of each month, with the closed session beginning at 5 p.m. or earlier. The open meeting session begins at 5:45 p.m. Meetings have both in-person and virtual participation and attendance and are live streamed on the City's YouTube channel and our TV channel, CTV3 (channel 3 on Spectrum.) If you'd like to provide public comments on agenda and non-agenda items, you can email, attend in person, or join the Zoom webinar online or by phone.
---
Events
Garage & yard sale – Dec. 3 & 4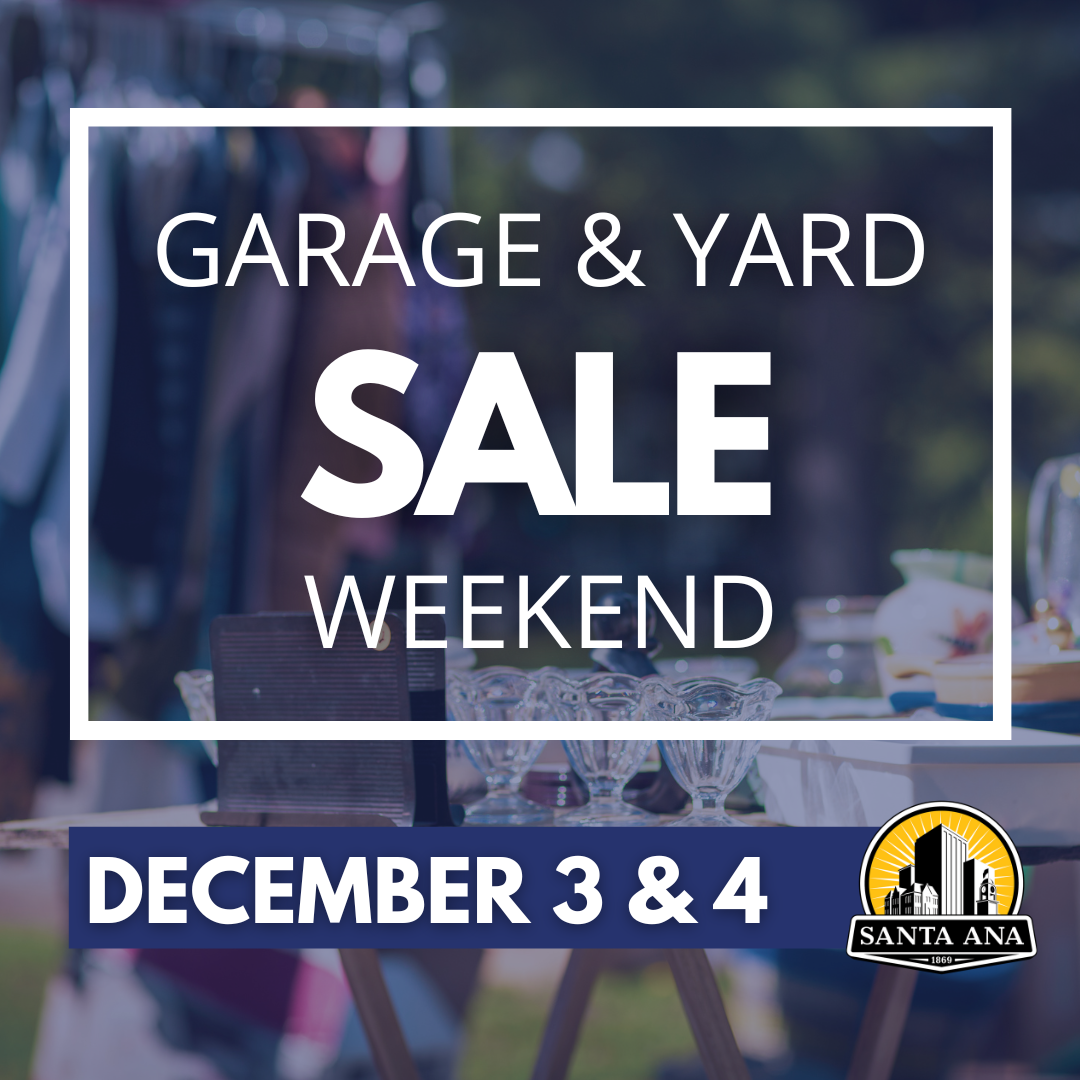 Residential garage and yard sales are allowed this weekend, Dec. 3 and 4, 2022. Sales may begin at 8 a.m. and must end at 5 p.m. each day. Garage and yard sales for residential properties are permitted on the first full weekend of March, June, September, and December of each year. No permit is required.
---
Pancakes with Santa by SAPD – Dec. 3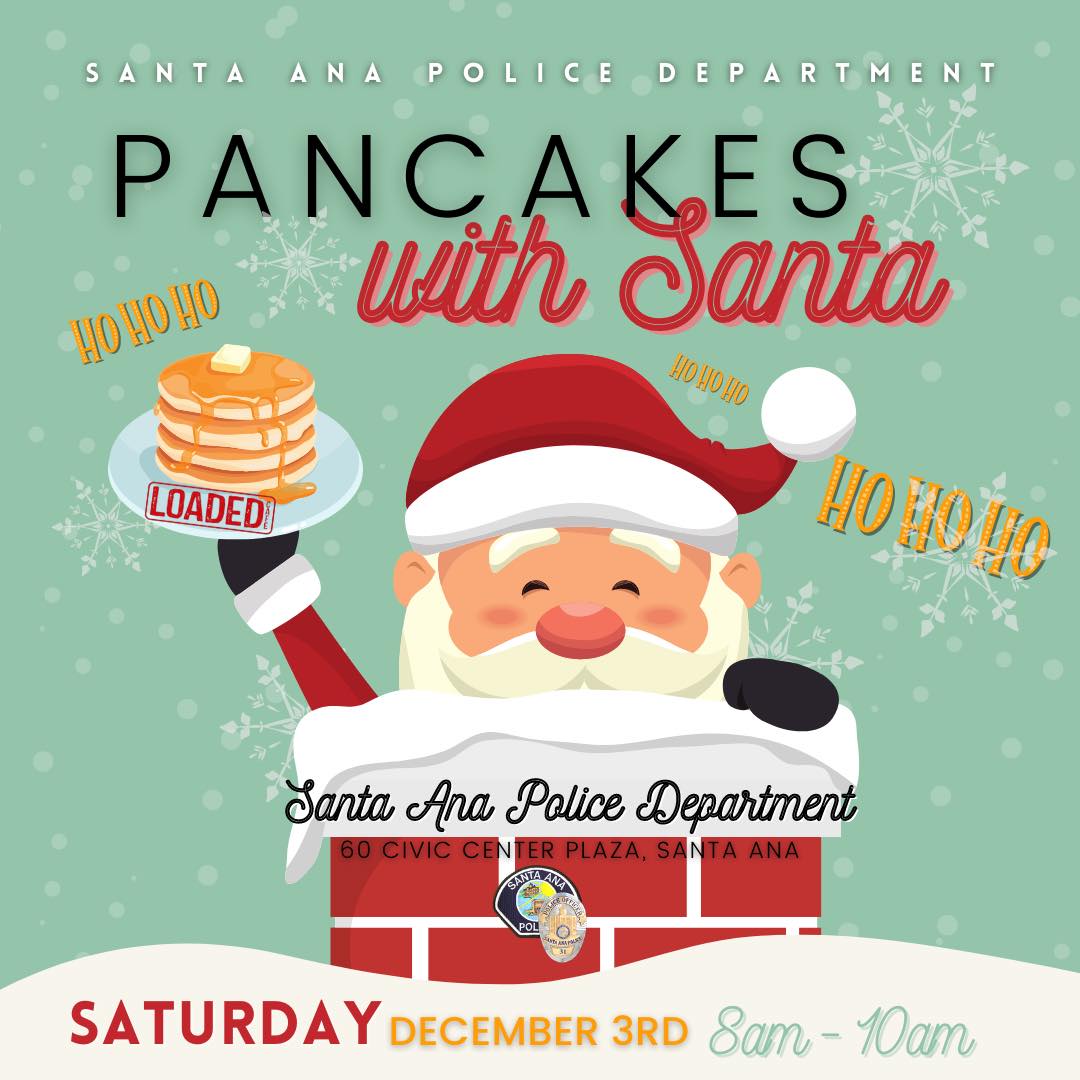 Join SAPD on Saturday, Dec. 3, from 8 to 10 a.m. for a very special Christmas event, Pancakes with Santa. The event will be right out front of the Santa Ana Police Department Building with lots of fun holiday activities and of course with the man of the season, Santa Claus! Come on down and join SAPD for breakfast and meet Santa Claus.
Saturday, Dec. 3

8-10 a.m

Santa Ana Police Department, 60 Civic Center Plaza
---
KUSC Classical California Kids Discovery Day at the Bowers – Dec. 4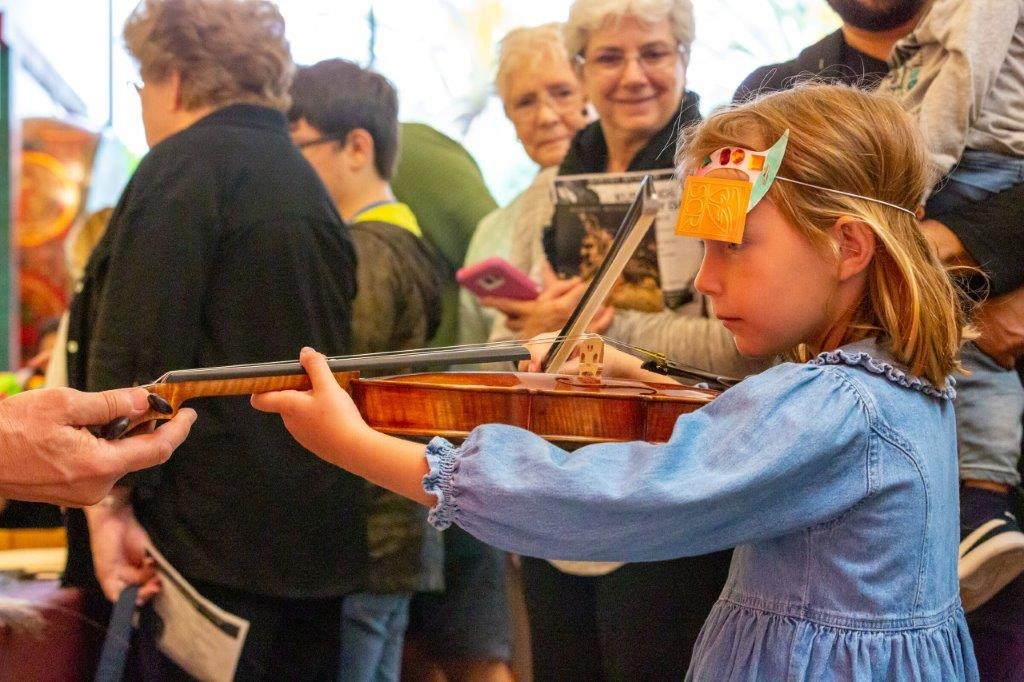 KUSC presents Classical California Kids Discovery Day at the Bowers on Sunday, Dec. 4, from 10 a.m. to 3 p.m. Kids and their families will experience the joys of live classical music and a wide array of hands-on musical activities. They'll visit an instrument petting zoo, try out the mic at the "Be a Classical DJ" booth, make musical puppets, and even explore how a violin is made.
Sunday, Dec. 4

10 a.m. – 3 p.m.

Bowers Museum, 2002 N. Main St.
---
Ride of Lights holiday bike ride – Dec. 9

Join Santa Ana Active Streets (SAAS) on Dec. 9, 2022 for Ride of Lights – A Family Cycling Event. Decorate your bikes with holiday lights and get into the holiday spirit as you ride through the neighborhoods of Santa Ana and enjoy the decorated holiday houses. Savor some warm tamales and hot chocolate at the midway pit stop in Downtown Santa Ana. Registration is required. This is a free family-friendly, slow-paced event. Free spoke lights for the first 20 people to register and arrive.
Friday, Dec. 9, 5 p.m.

Bicycle Tree, 702 W. 17th St.
For more information, contact Dorian Romero at 714-340-5186 or dorian@saascoalition.org
---
Winter Village grand opening and tree lighting – Dec. 10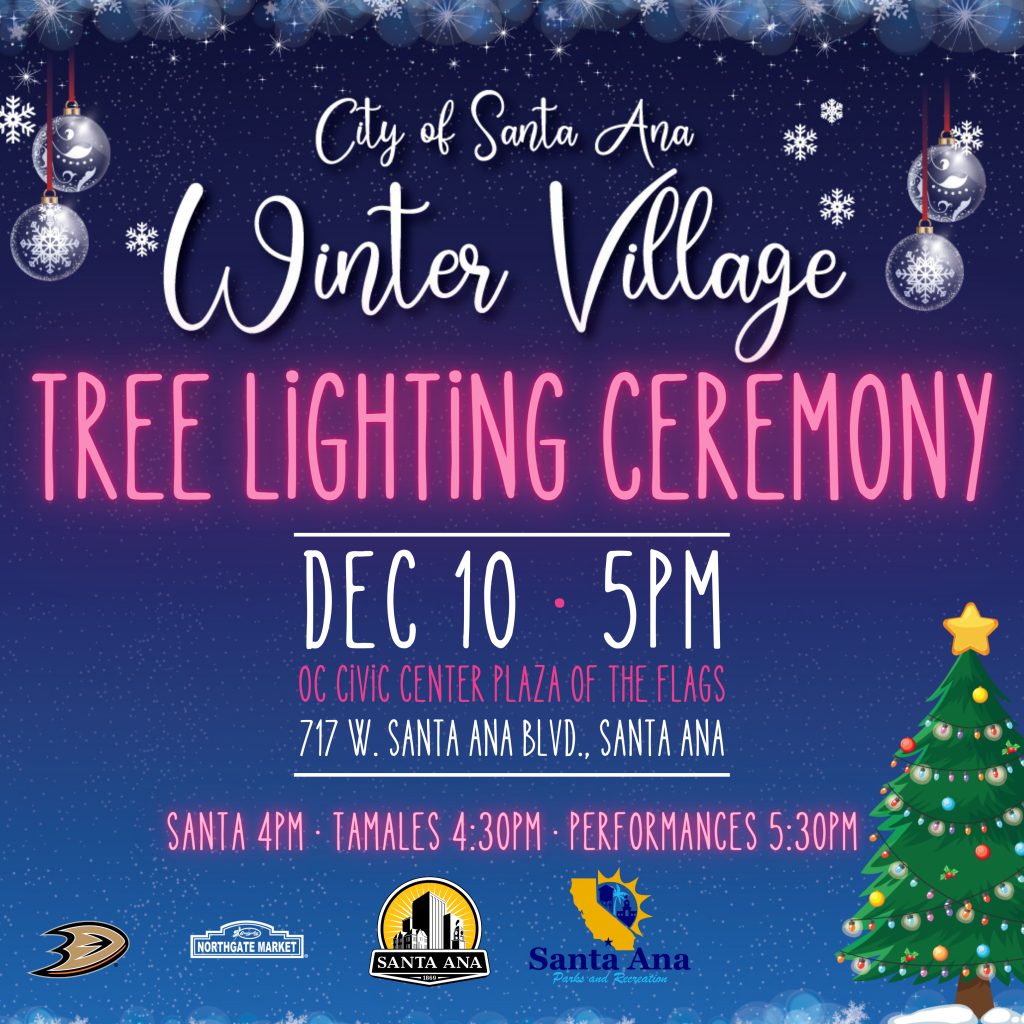 Join us for the official grand opening of the second annual Santa Ana Winter Village!  The outdoor ice-skating rink and village will be open from 11 a.m. to 10 p.m. on Saturday, Dec. 10.  Find special performances by the Anaheim Ducks, food by Northgate Market, holiday vendors, and much more throughout the day. Come visit Santa at 4 p.m. and see the official Santa Ana Tree Lighting Ceremony at 5 p.m.
Saturday, Dec. 10

5 p.m.

Orange County Civic Center's Plaza of the Flags, 717 W. Santa Ana Blvd
---
SAPL Author Hour Series – Dec. 10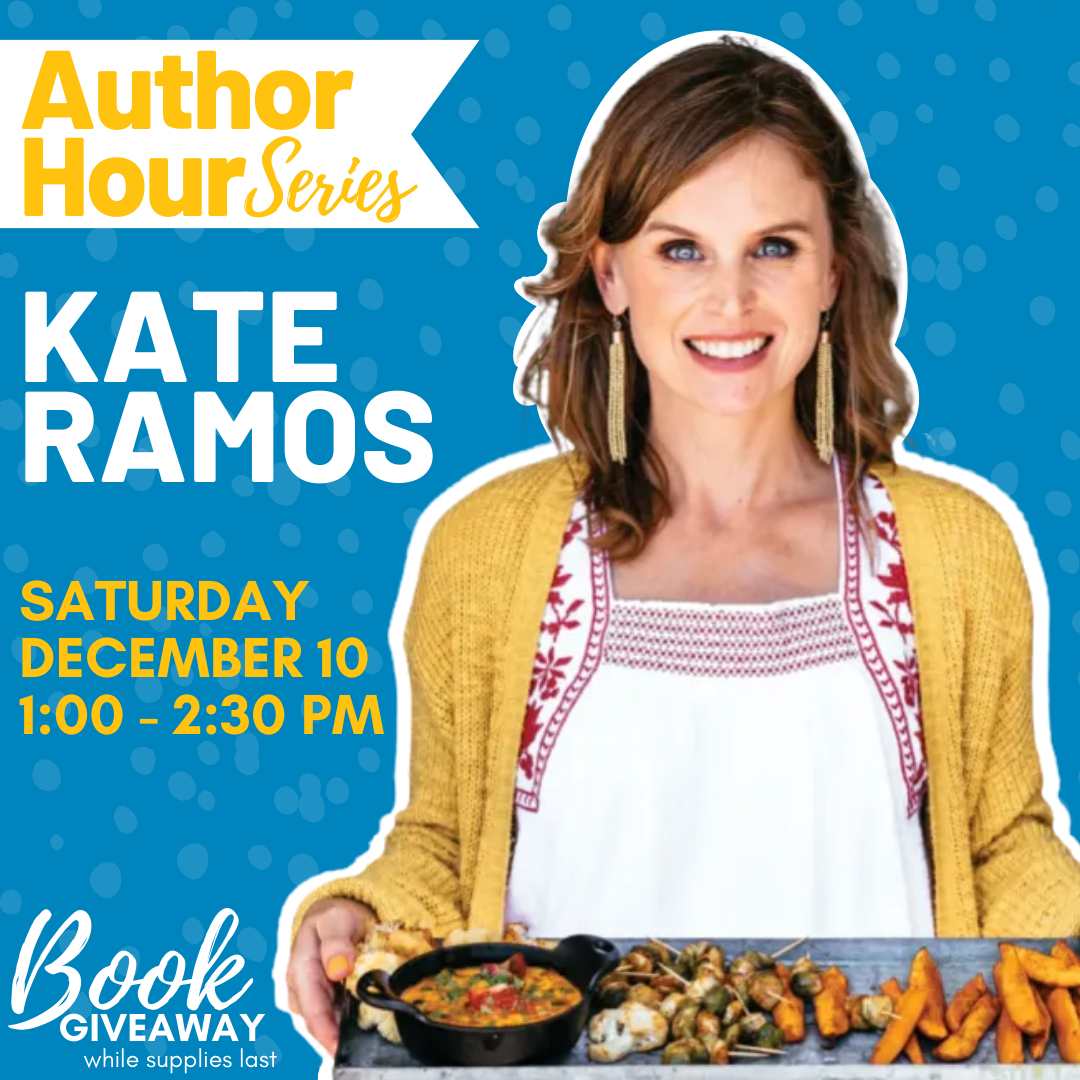 Santa Ana Public Library's Author Hour continues in December with Chef and cookbook author Kate Ramos! Join us for a conversation as Kate shares her cooking expertise and some of the recipes from her most recent plant-based cookbook, "Plant Powered Mexican." This collection of recipes features healthier takes on the vibrant Mexican-inspired recipes Kate is known for. Copies of Kate's book will be given away first-come, first-served while supplies last.
Saturday, Dec. 10

1-2:30 p.m.

Main Library, Meeting Room A, 26 Civic Center Plaza
---
Winter Village toy giveaway by POOF – Dec. 17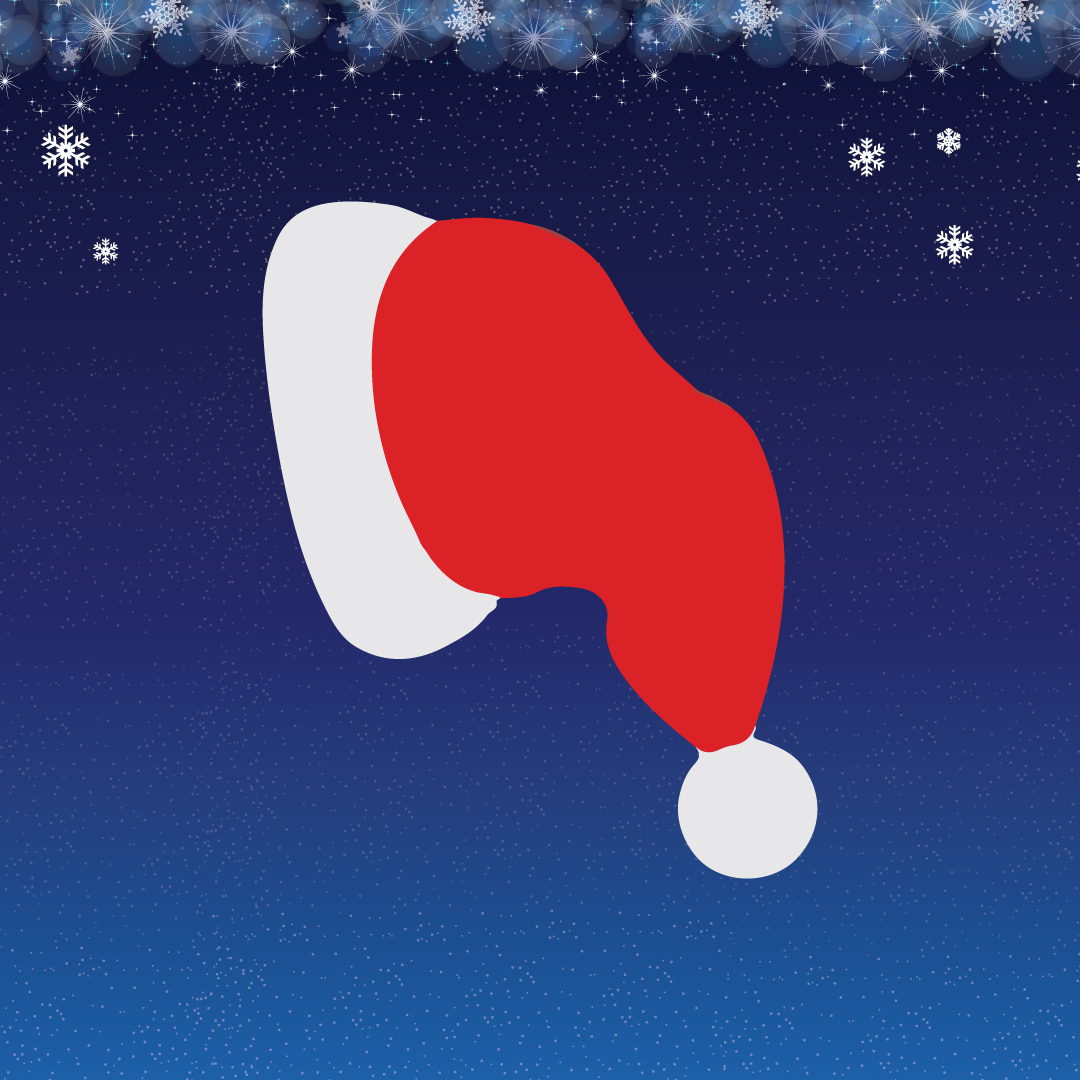 Power of One Foundation (POOF) will present their annual Toy Drive & Giveaway at the Santa Ana Winter Village.
POOF's Winter Wonderland will bring Santa Ana residents a Breakfast with Santa and Ice-Skating along with the Toy Giveaway at the Santa Ana Winter Village on Dec. 17. Registration is required for the toy giveaway. Visit the link below for more information.
Saturday, Dec. 17

4-10 p.m.

Orange County Civic Center's Plaza of the Flags, 717 W. Santa Ana Blvd
POOF's toy giveaway registration: https://www.powerofonefoundation.org/