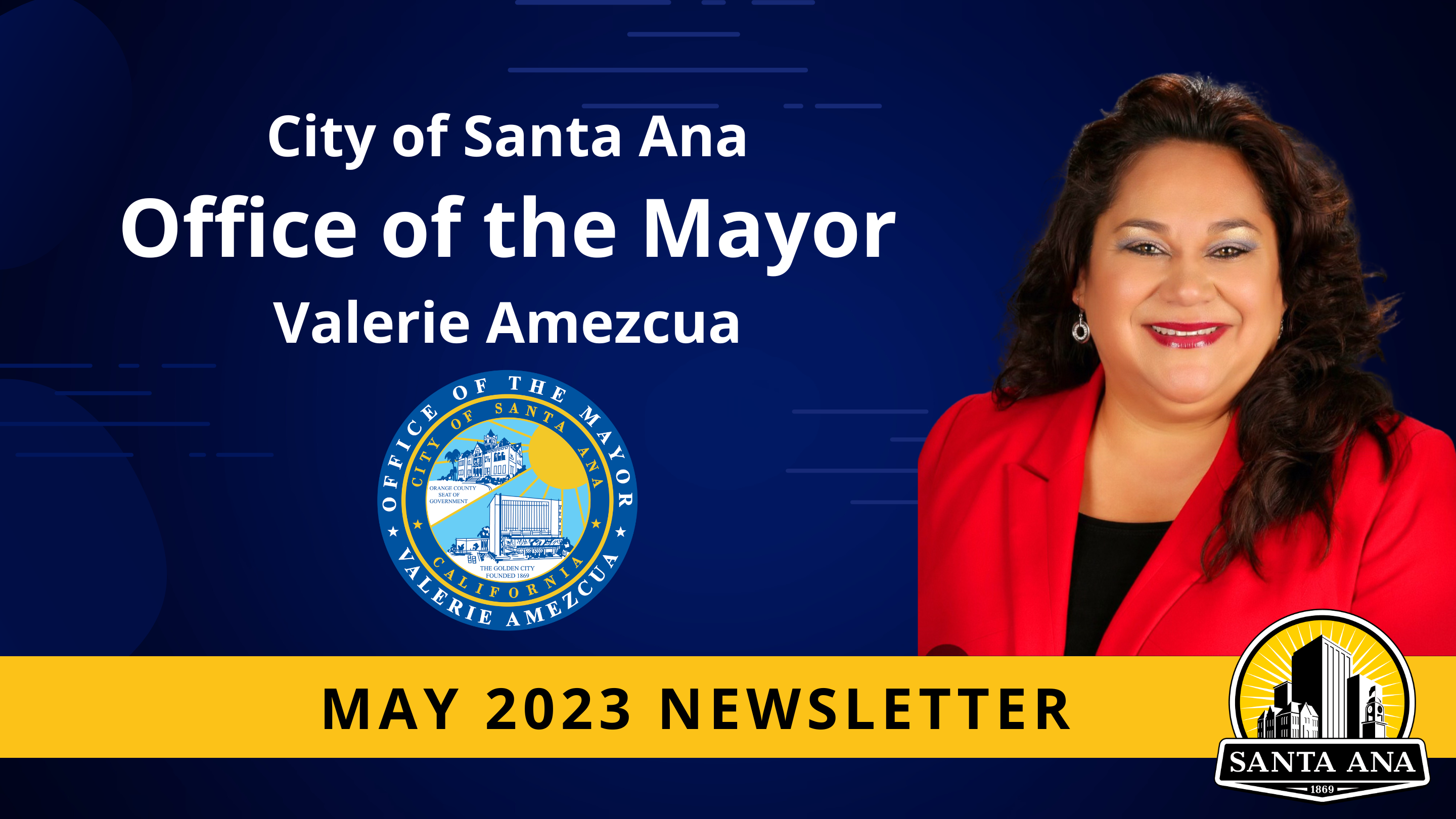 Official newsletter of Santa Ana Mayor Valerie Amezcua.
Keeping the community informed about local events, City news, and resources.
Dear Community,
Hello and welcome to my monthly newsletter. With warmer weather and graduation season fully underway, I want to celebrate the graduates of all ages and from all programs as they walk across the stage. Congratulations to each and every one of them and their families!
I am excited to share that the Santa Ana Chamber of Commerce will be hosting the 2023 State of the City on Thursday, June 22, at the Santa Ana Elks Lodge. Tickets are limited, so please reserve your ticket now. For more information, visit State of the City.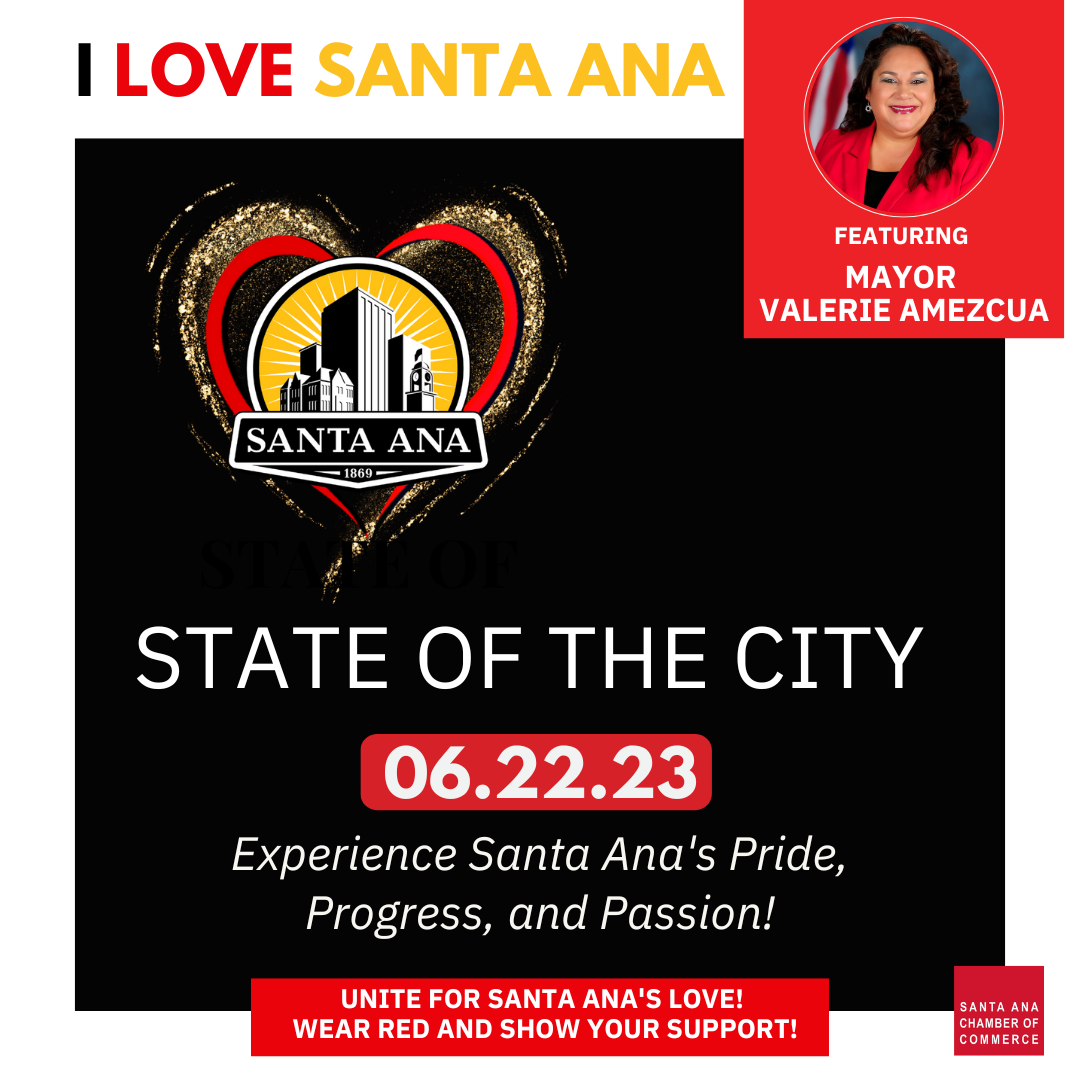 While there were many activities and opportunities to connect, I would like to highlight the following events. At the beginning of the month, the Santa Ana Chamber and I hosted the First Annual Mayor Prayer Breakfast at Templo Calvario Church. Nearly 350 people filled the room as Pastor Ivan Pitts delivered a meaningful message of community unity and love. OC Tax hosted the Meet our Mayors event where I had the honor to be a panelist along with the mayors of Anaheim and Irvine. I was very happy to be invited and share welcoming remarks at Santa Ana's newest collaborative resource hub that features Girls Inc. OC, Families Forward, Big Brothers Big Sister, and OC Human Relations. I invite you to visit their websites to see all the amazing work they do in our community.
As always, it is a privilege to serve as your mayor and I hope you enjoy this edition of my newsletter.
Sincerely,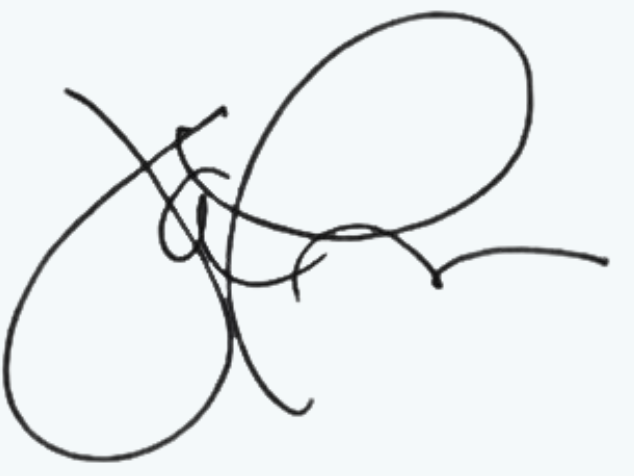 Mayor Valerie Amezcua
Email: vamezcua@santa-ana.org
---
City Hall
Upcoming Holiday and Closed Friday schedule: (City Hall non-essential offices are closed on alternating Fridays throughout the year):
Friday, June 9, 2023 – City Hall closed
Friday, June 23, 2023 – City Hall closed
The next City Council meeting will be held on Tuesday, June 6, at 5 p.m. at Santa Ana Council Chamber, 22 Civic Center Plaza, Santa Ana. Official City meetings are open to the public and I encourage you to participate. Council agendas and minutes may be accessed here.
---
City resources
City Hall main line

Code Enforcement

Emergency Water Services

Graffiti Hotline

Homeless Services

SMART program for non-emergency homeless-related issues
(714) 242-3706

mySantaAna app

Report various issues: (714) 647-6900

Public Works dispatch (street sweeping, trees)

Santa Ana Youth Employment Program (SAY)

The city will offer down payment assistance loans to first-time home buyers to aid in the purchase of a home within the City of Santa Ana.

Project Hope Alliance: Homelessness support for families and children.

SoCalGas Grant Assistance Fund

Support customers having issues with their gas bills.

Need help with utility bills? LIHEAP is a federally funded program that helps low-income households pay for heating or cooling in their homes.

Provides assistance with housing placement.

Free Drive Through Food Pantry.
Have you downloaded the mySantaAna app?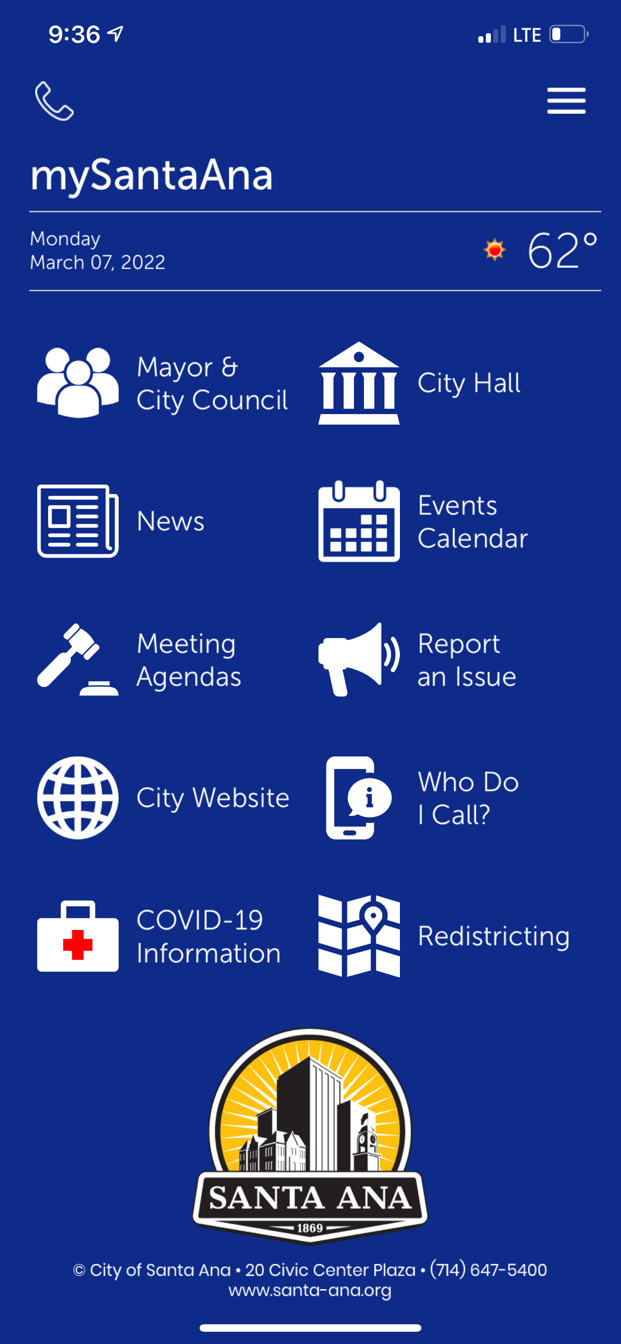 Report issues like:
illegal dumping, graffiti removal
homeless encampments
trash and recycling missed pickups
park issues
potholes
and more!
Business License Tax Holiday Program
Tax Holiday Program helps Santa Ana businesses get licenses, pay off past-due or misreported taxes without penalty or interest. Learn more here: https://www.santa-ana.org/tax-holiday/
---
City Council Meetings Highlights
In May, the Santa Ana City Council:
Approved $2 million for the installation of a universally accessible playground at Thornton Park (Cannabis Public Benefit Fund)
Approved a $410,000 agreement for landscape architectural design services for a new park at 10th and Flower streets
Accepted the donation and installation of Science, Technology, Engineering, and Mathematics (STEM) focused amenities at Madison Park and Angels Community Park from the UCI School of Education
Adopted a resolution recognizing $9 million of state grant funds for the modernization of the Santa Ana Civic Center
Approved the Fiscal Year 2023-24 Annual Action Plan and Budgets for the Community Development Block Grant, HOME Investment Partnerships Grant, and Emergency Solutions Grant
Awarded a $358,210 construction contract to California Professional Engineering, Inc. for the Riverview Neighborhood Street Lighting Project
Awarded a $2,954,000 construction contract to Onyx Paving Company, Inc. for citywide street improvements and resurfacing
Approved an ordinance amending part of the Sunshine Ordinance of the Santa Ana Municipal Code to increase transparency, awareness, and public engagement opportunities in the development review process
---
Non-profit highlight
HIVE Youth Program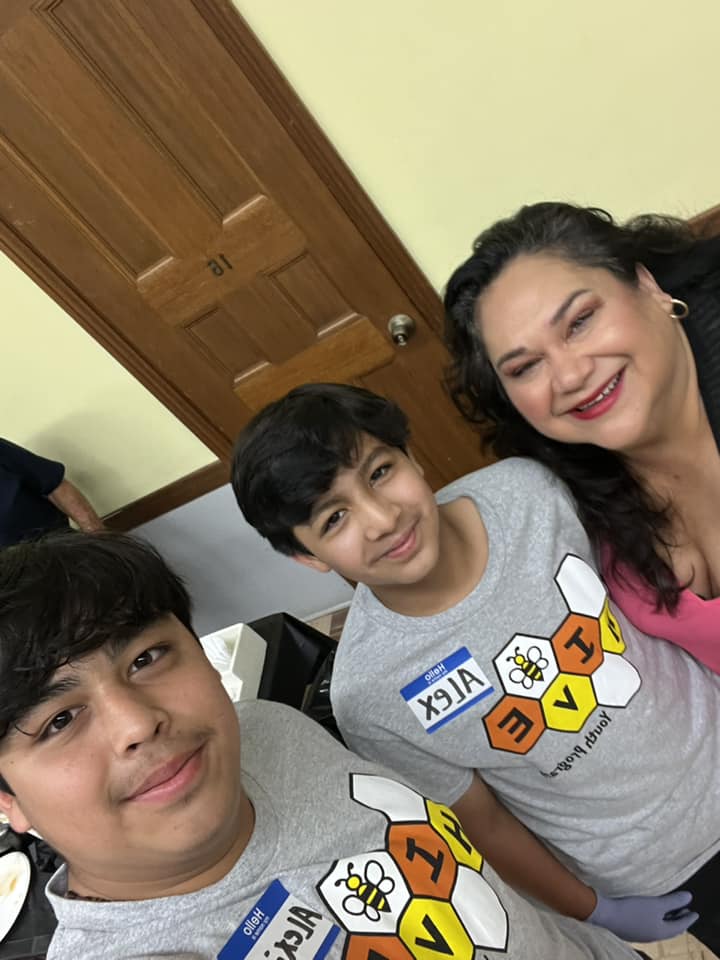 This month I am spotlighting the HIVE Youth Program. This program aims to uplift children by teaching positive values and supporting foundational learning. The HIVE is a daily after-school program for students from kindergarten through 12th grade. Learn more here: https://www.hiveyouthprogram.org/
---
Small business spotlight
Loosies Pizza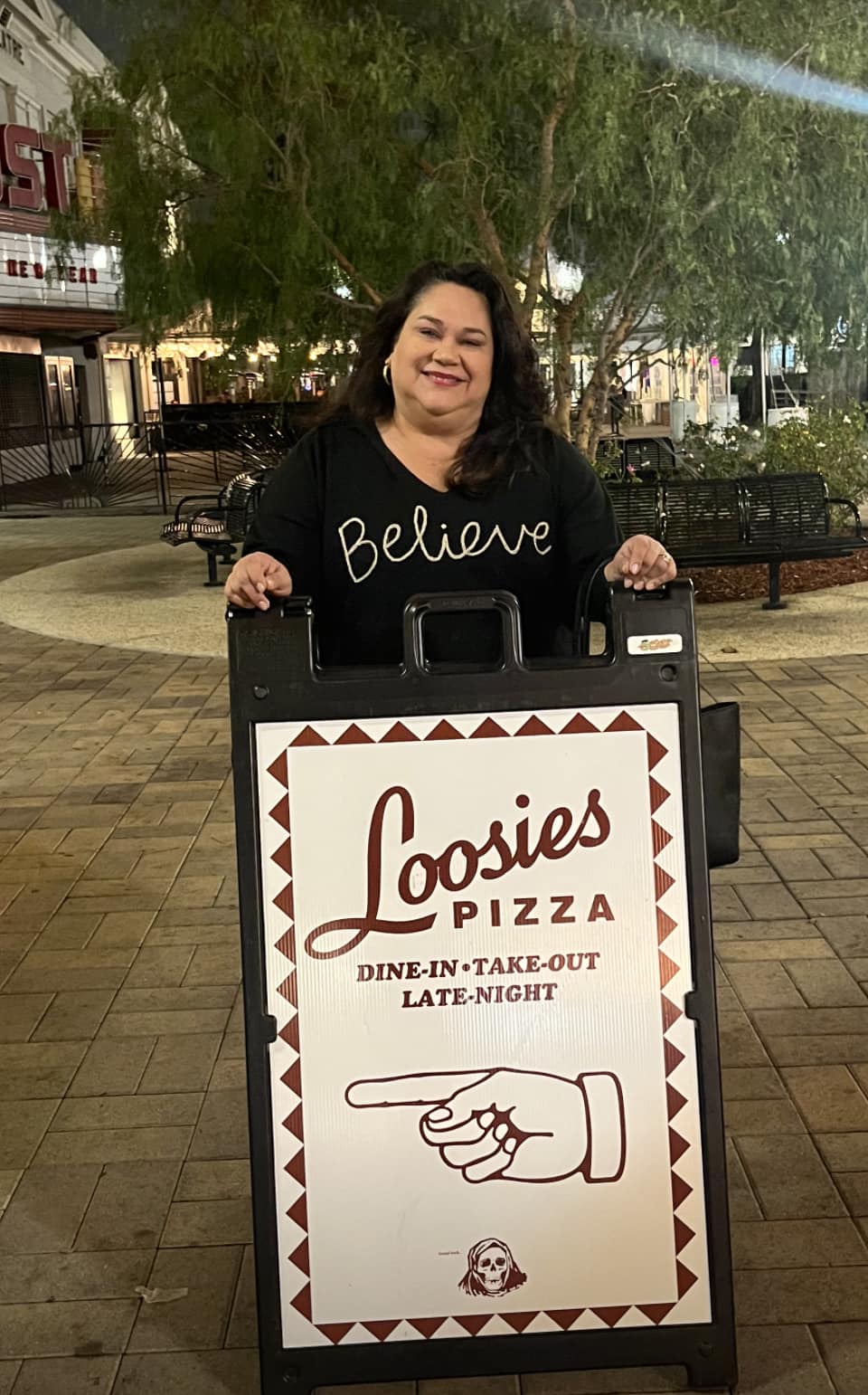 This might be the best pizza in Orange County. It is certainly one of my favorites! They have 5-star reviews on Yelp, and I invite you to see if you enjoy them as much as I do
---
City News
Sustainability Award for Legacy Square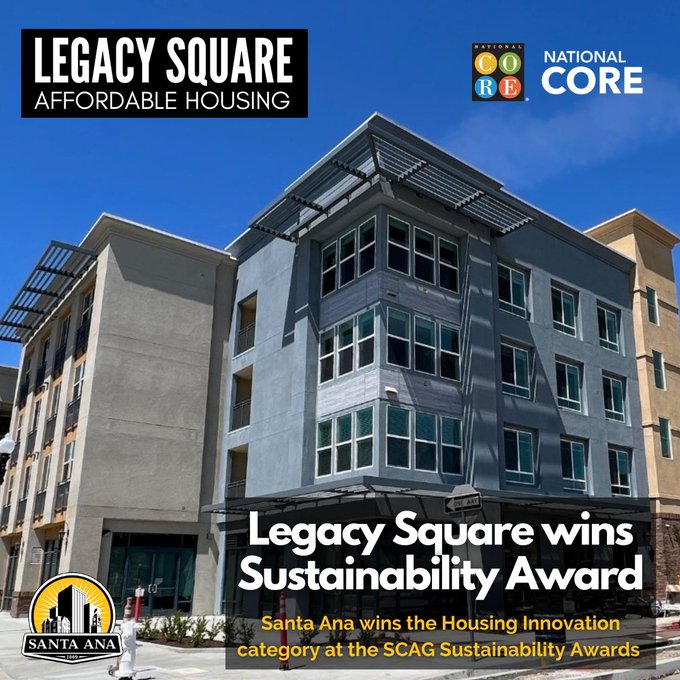 The City of Santa Ana won the 2023 Sustainability Award for Legacy Square affordable apartments! Read more.
---
Public Works Agency Wins Awards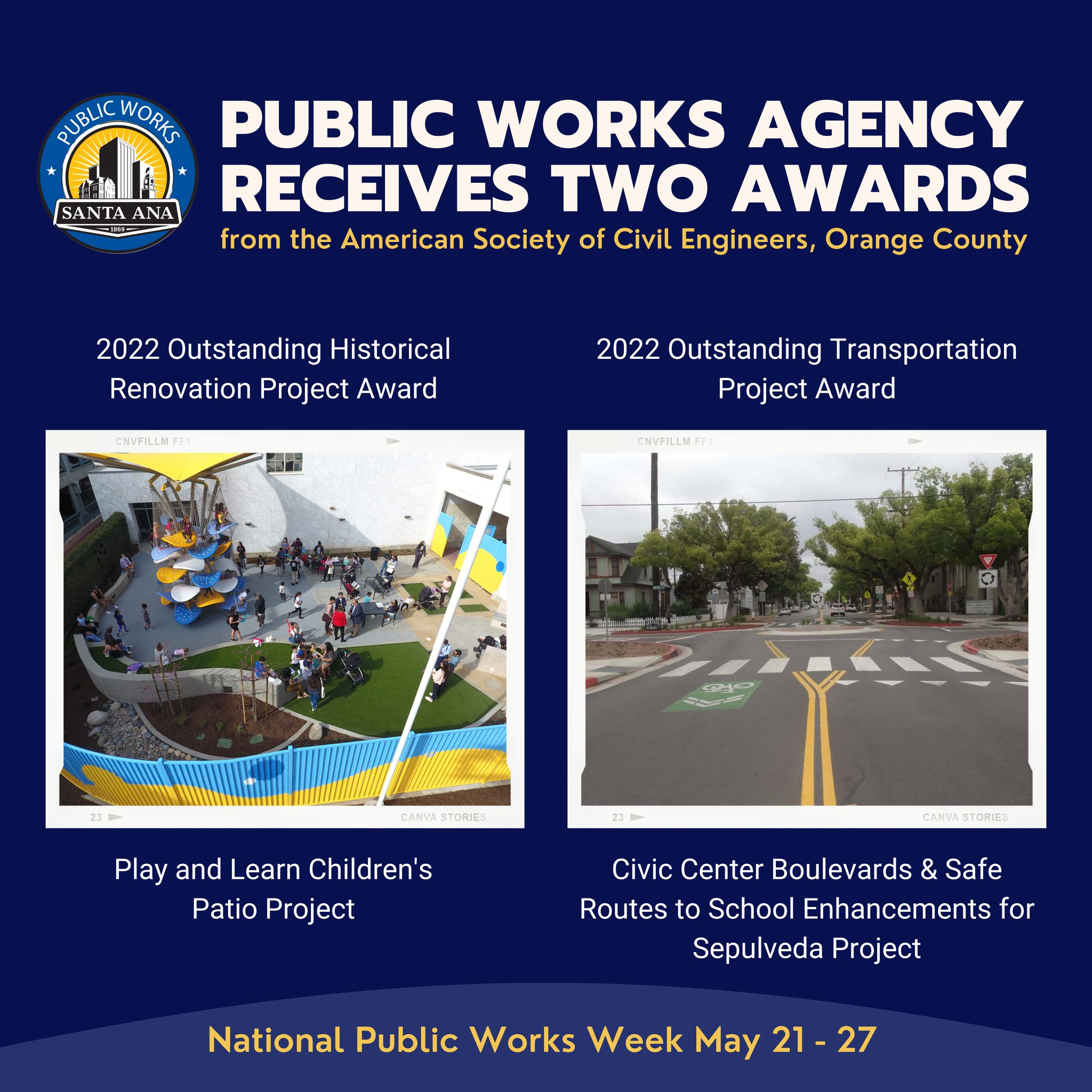 Our Public Works Agency received engineering awards for outstanding projects. Read more.
---
Save the Date and Join Me
Coffee & Donuts with Mayor Amezcua and OC Firefighters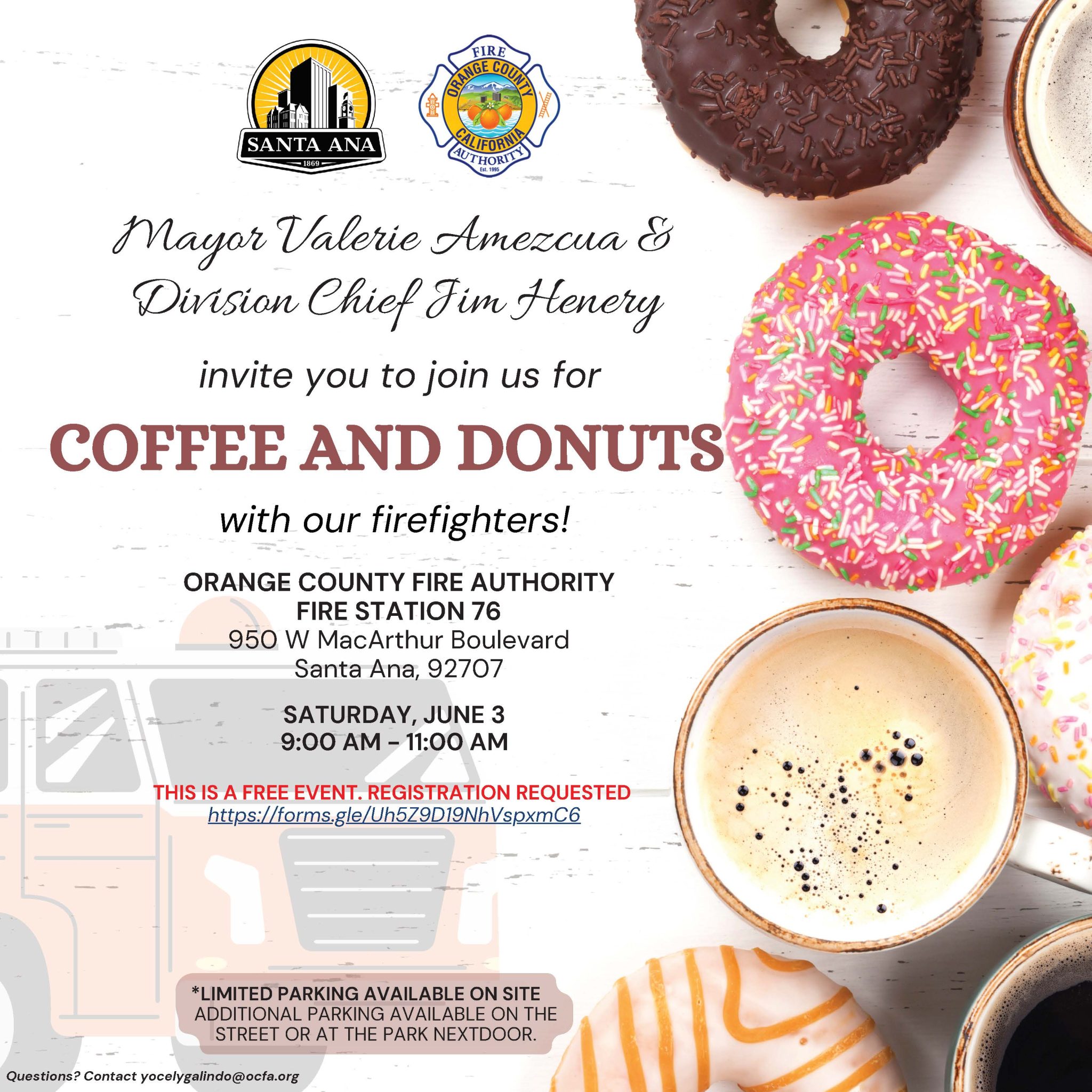 Saturday, June 3
OCFA Fire Station 76, Santa Ana
---
Walk with the Mayor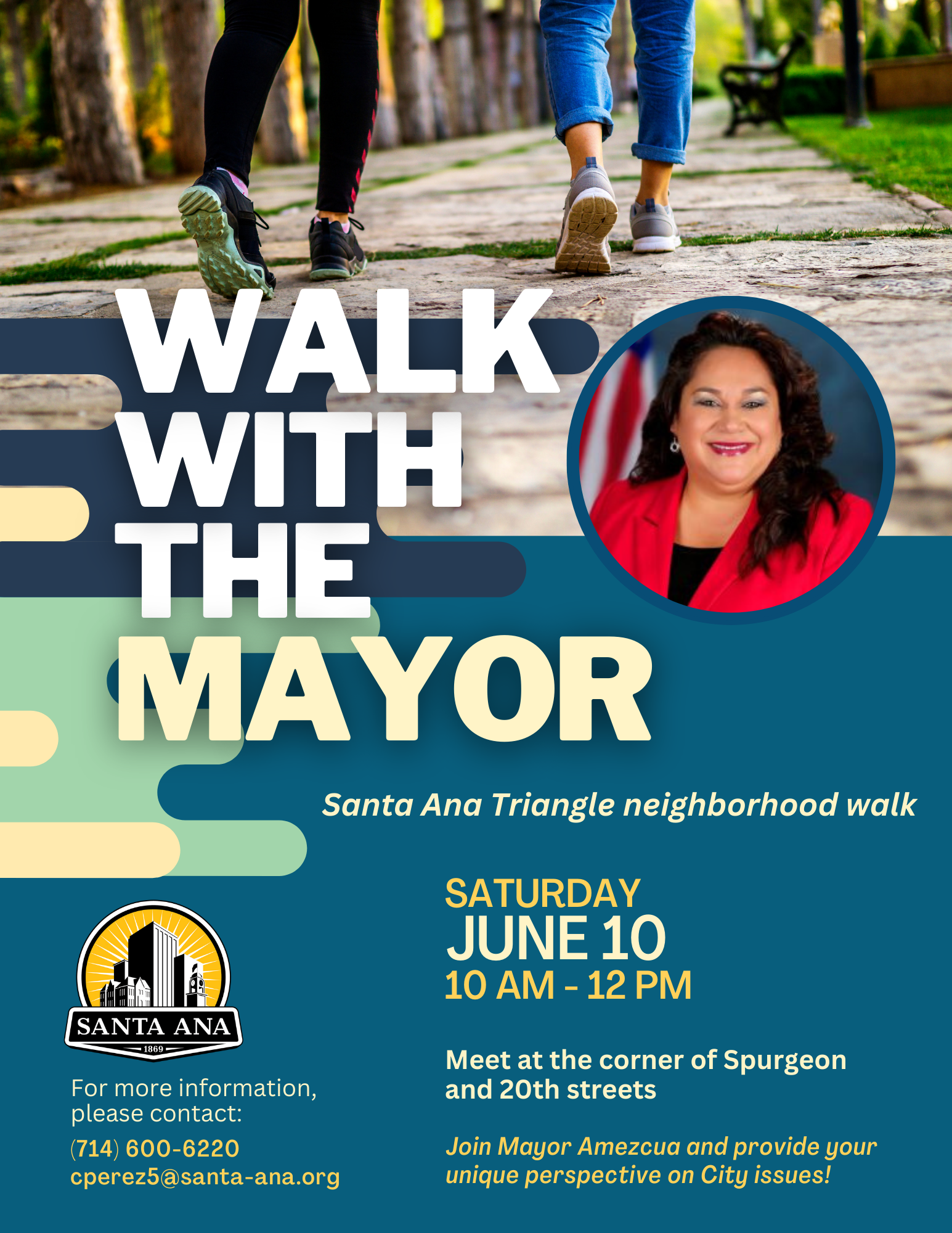 Saturday, June 10
Meet on the corner of Spurgeon and 20th streets, Santa Ana
---
Santa Ana State of the City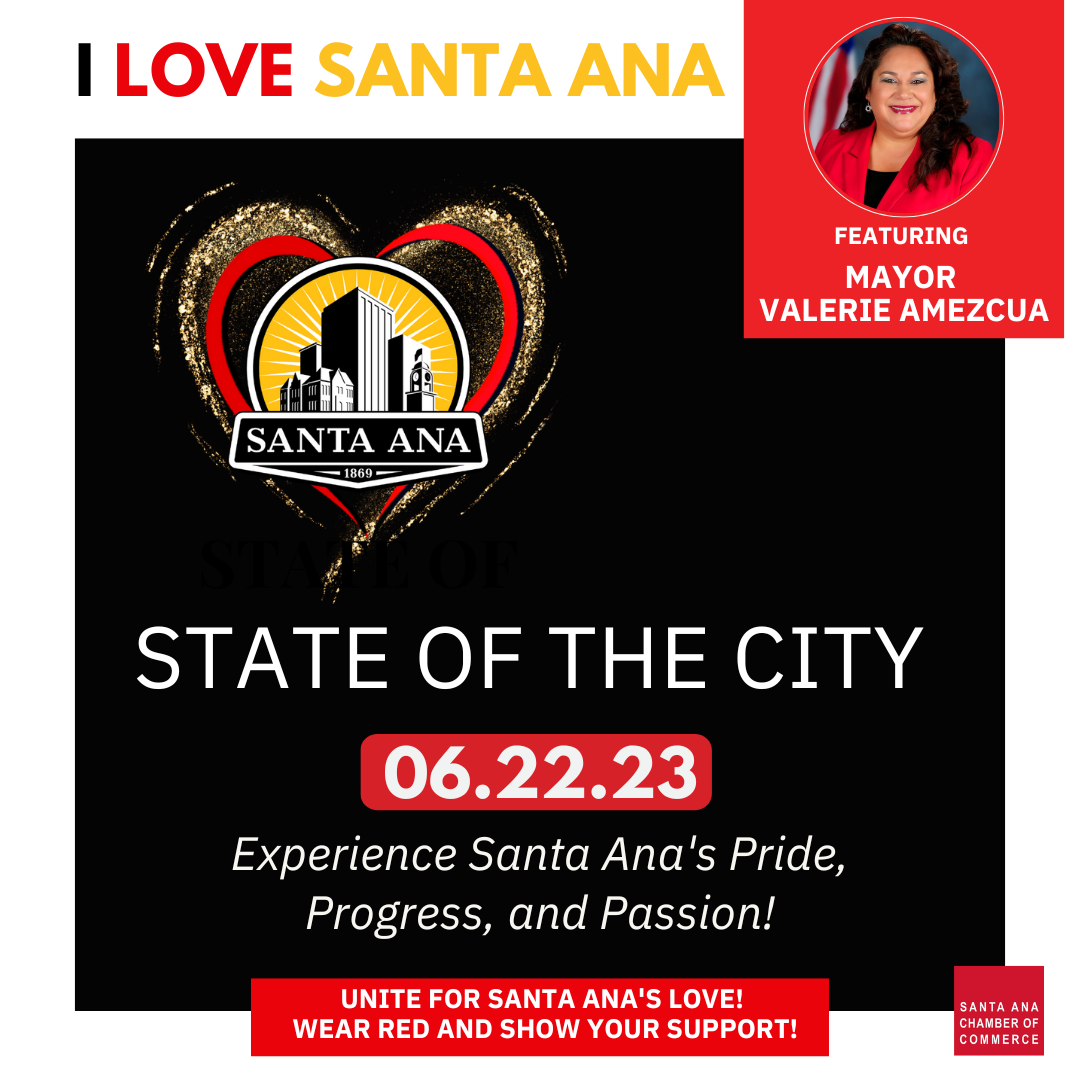 Santa Ana Elks Lodge
Thursday, June 22
---
Upcoming Community Events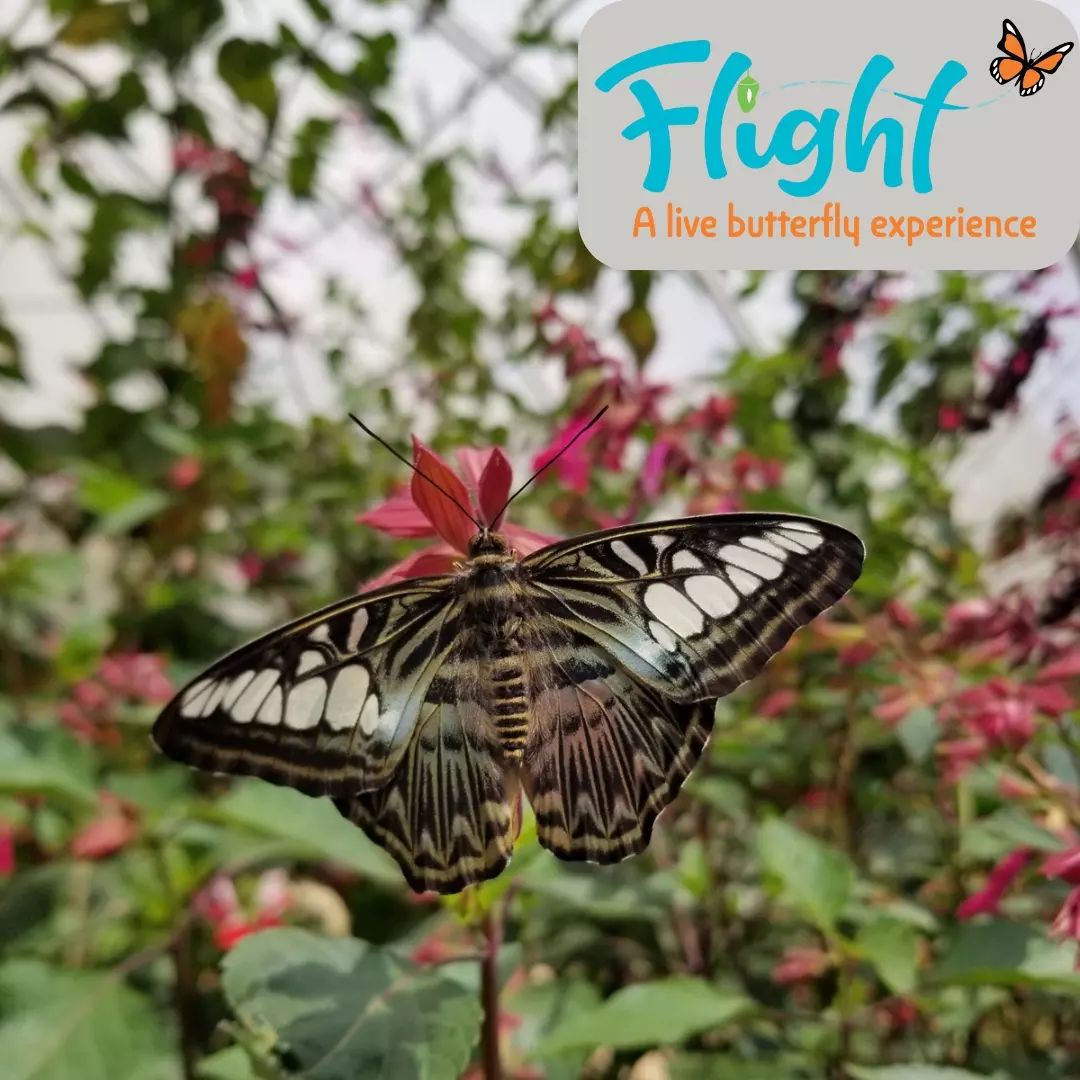 Flight! A Live Butterfly Experience is now open for the 2023 season at the Santa Ana Zoo at Prentice Park. Flight runs May 1 through September 30.
---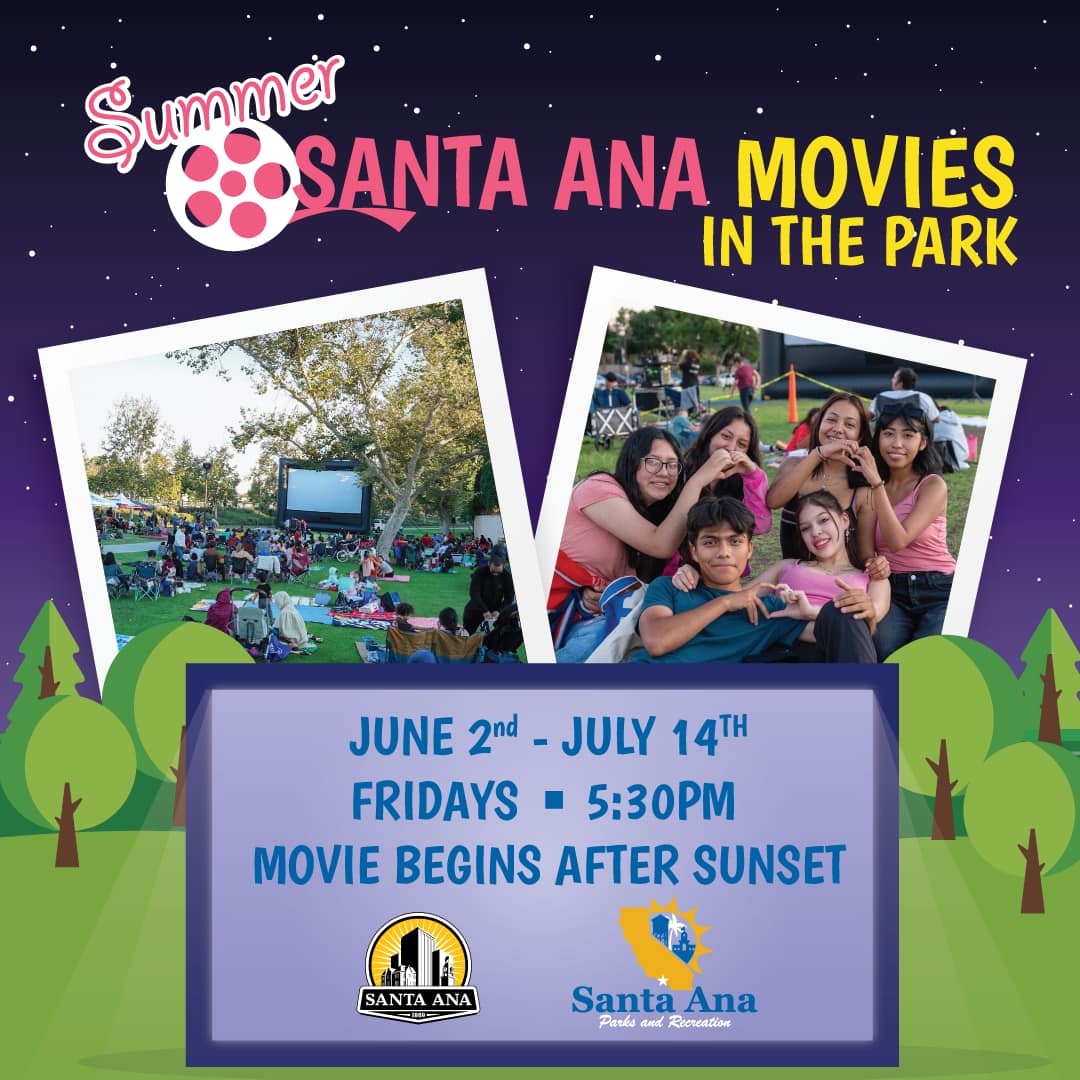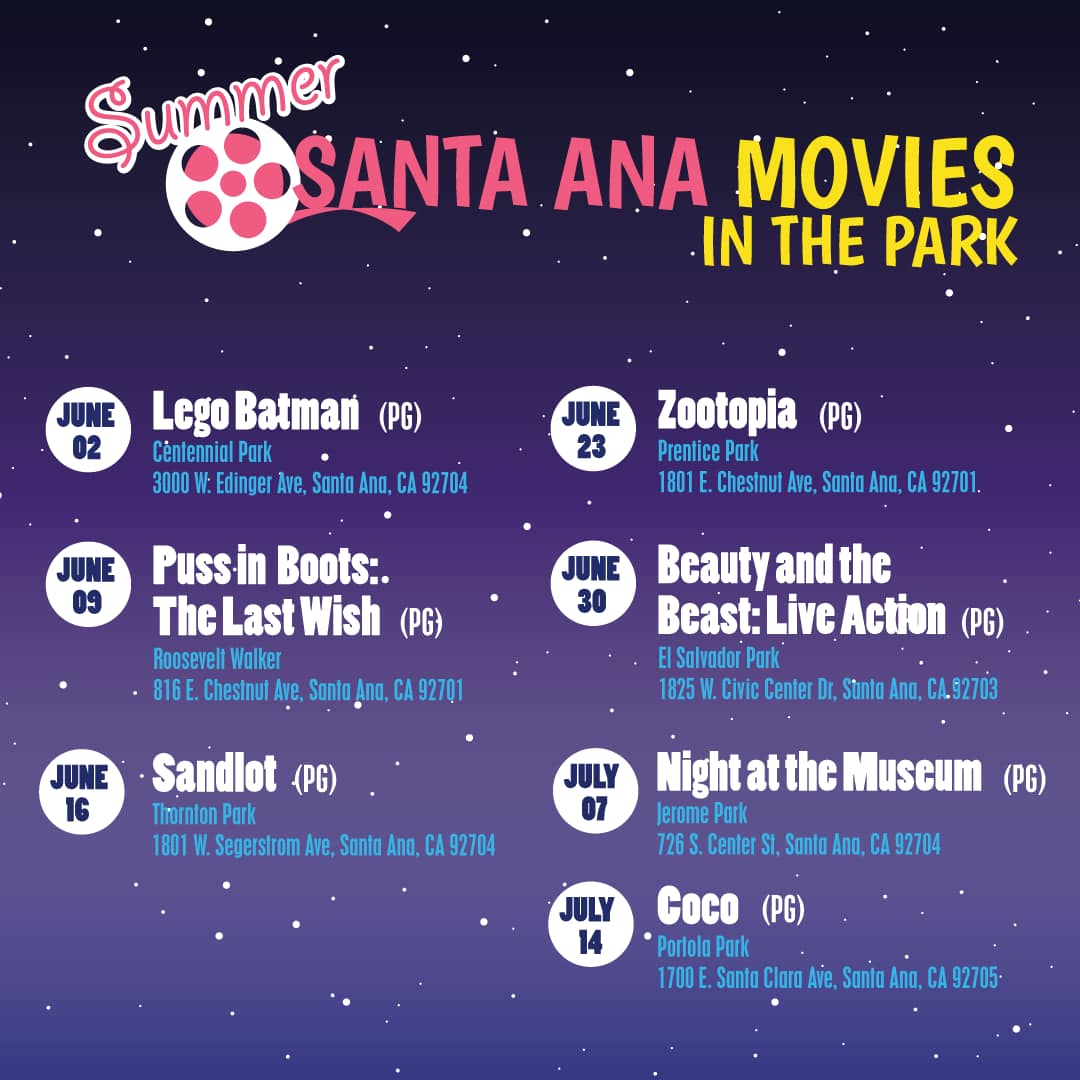 Summer Movies in the Park: Enjoy free movies every Friday, June 2 to July 14 at a local park.
6/2/23 –  "The Lego Batman Movie" @ Centennial Park
6/9/23 – "Puss in Boots: The Last Wish" @ Roosevelt
6/16/23 – "The Sandlot" @ Thornton Park
6/23/23 – "Zootopia" @ Santa Ana Zoo
6/30/23 – "Beauty and the Beast" (2017) @ El Salvador Park
---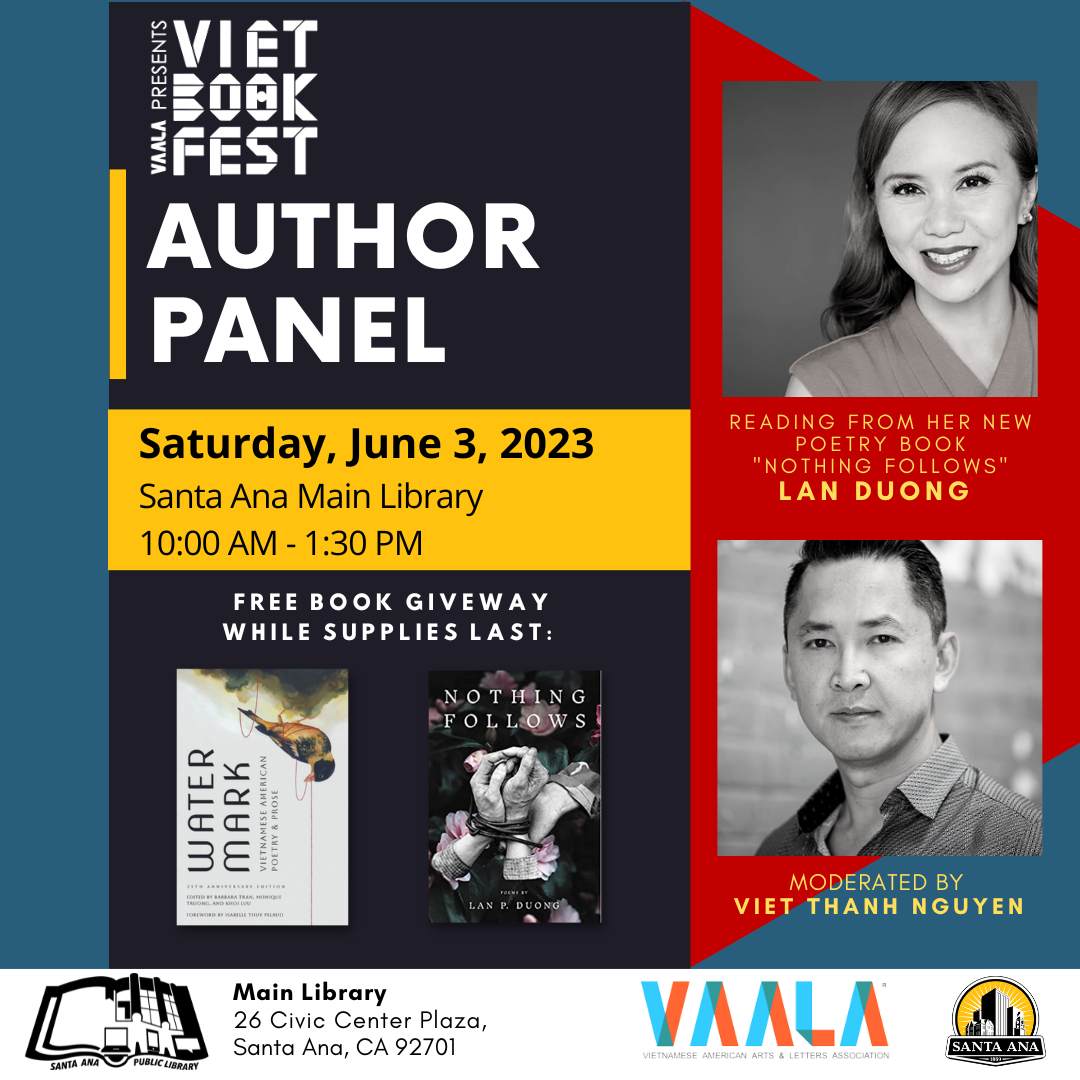 Viet Book Fest Author Panel: In collaboration with the Vietnamese American Arts and Letters Association (VAALA), the Santa Ana Public Library presents an author panel and book-signing on Saturday, June 3, 10 a.m. to 1:30 p.m. at the Main Library, 26 Civic Center Plaza, Santa Ana.
---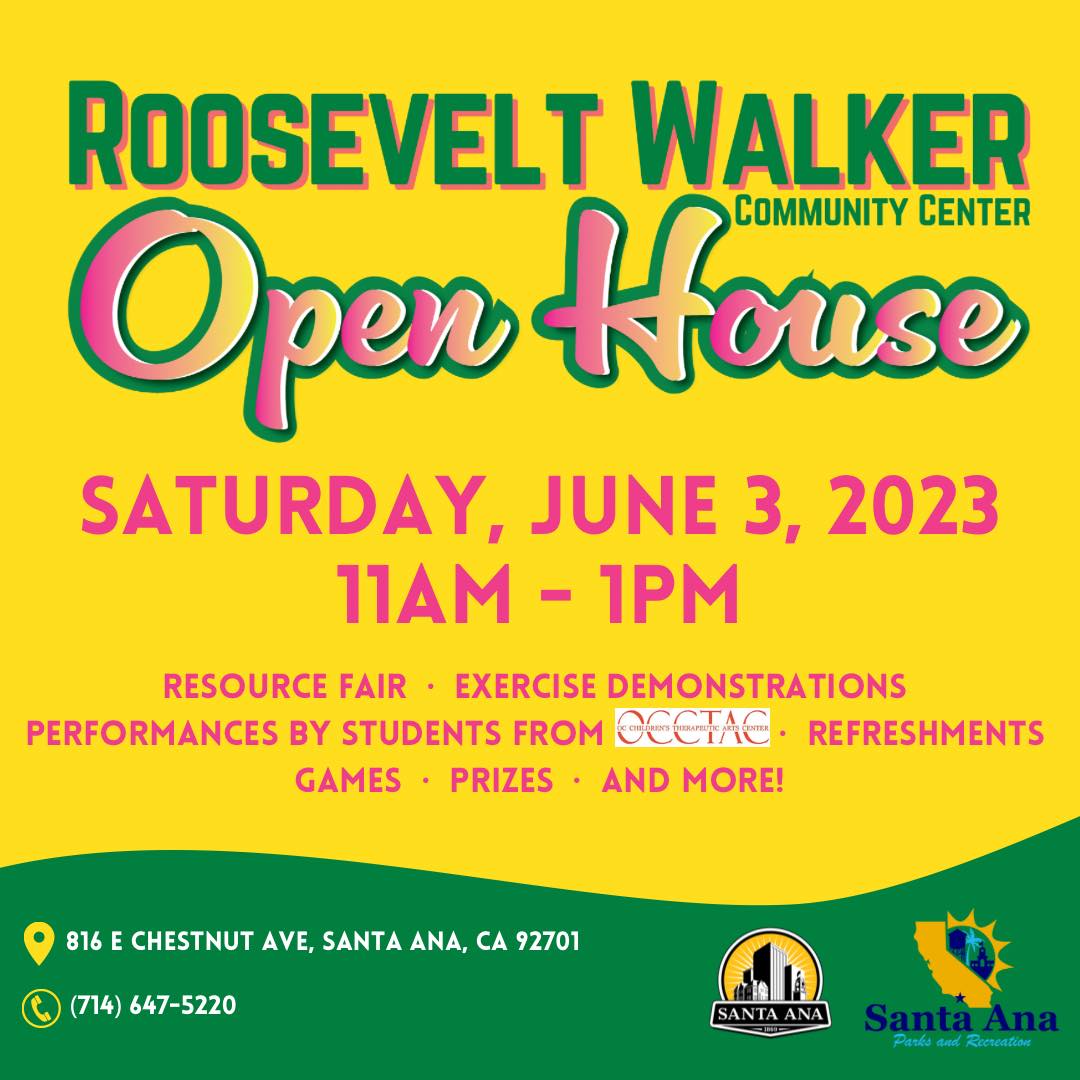 Roosevelt Walker Community Center Open House: The open house and community resource fair is free and open to all ages. Saturday, June 3, from 11 a.m. to 1 p.m. at Roosevelt Walker Community Center, 816 E. Chestnut Ave., Santa Ana.
---

Free Resident Day at Santa Ana Zoo: The Zoo is free for residents every third Sunday! June 18, 10 a.m. to 5 p.m. at Santa Ana Zoo, 1801 E. Chestnut Ave.
---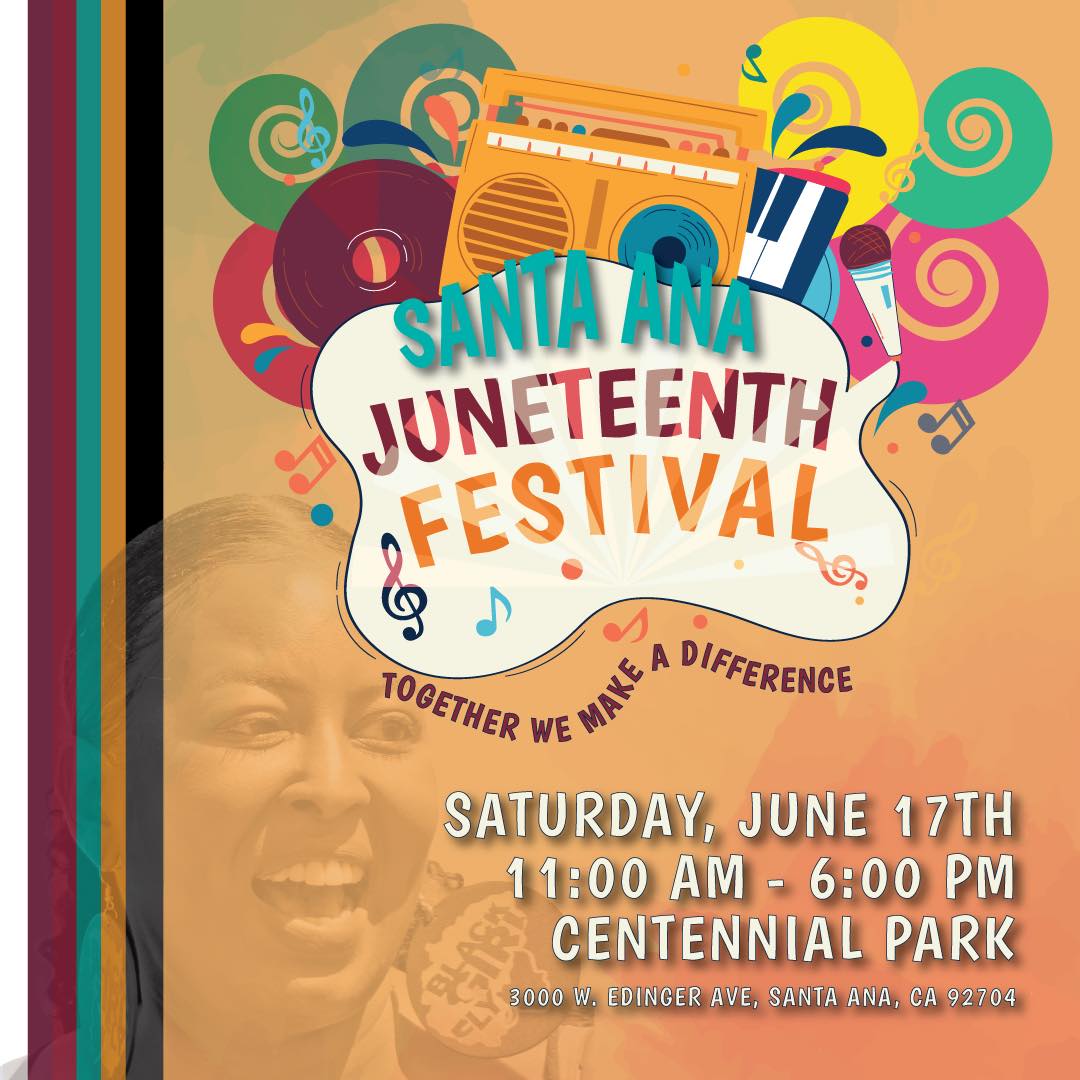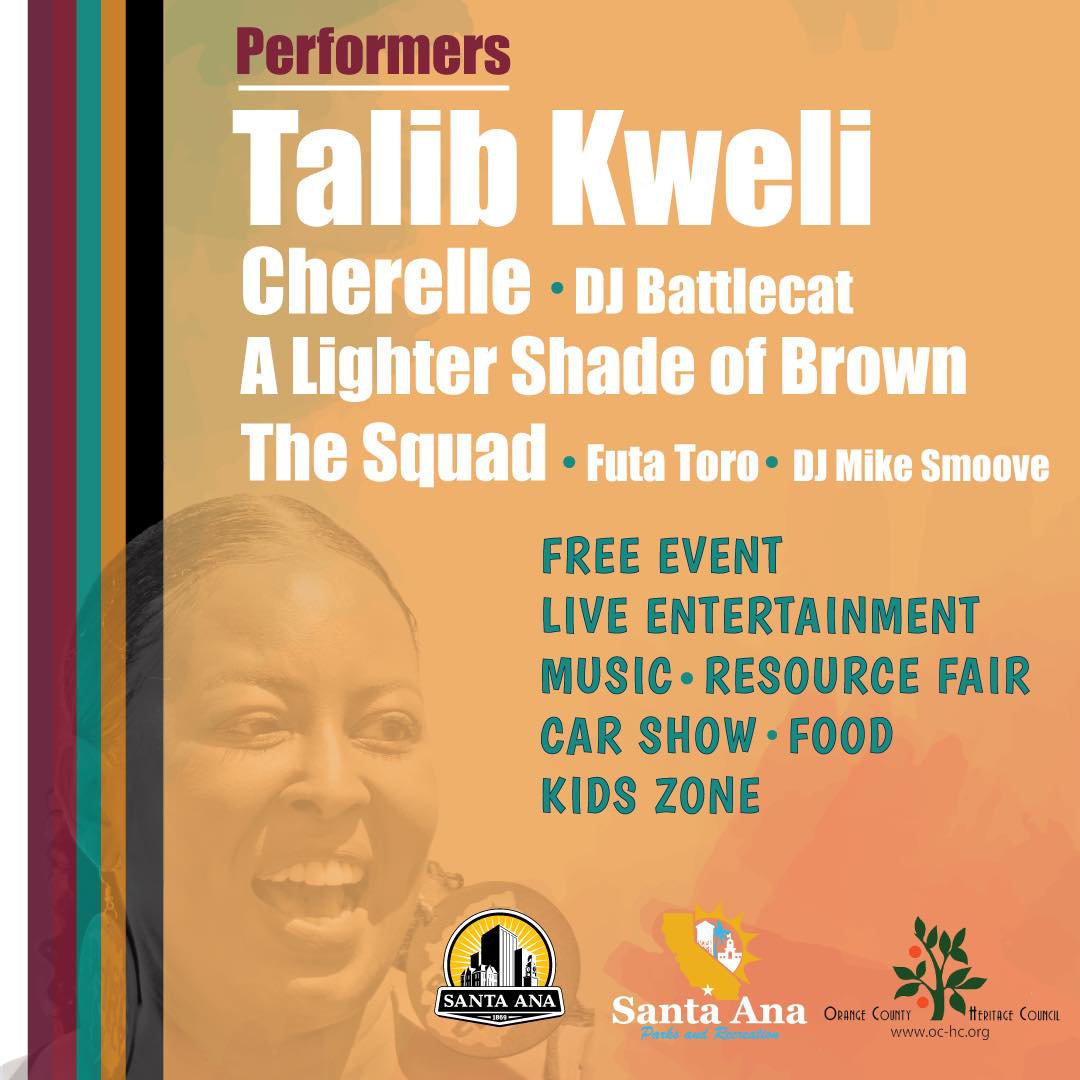 Juneteeth Festival: This free, family-friendly event will have live entertainment, food, guest speakers, kids' activities, and more. Saturday, June 17, 11 a.m. to 6 p.m. at Centennial Park, 3000 W. Edinger Ave.
---
Mayor on the Move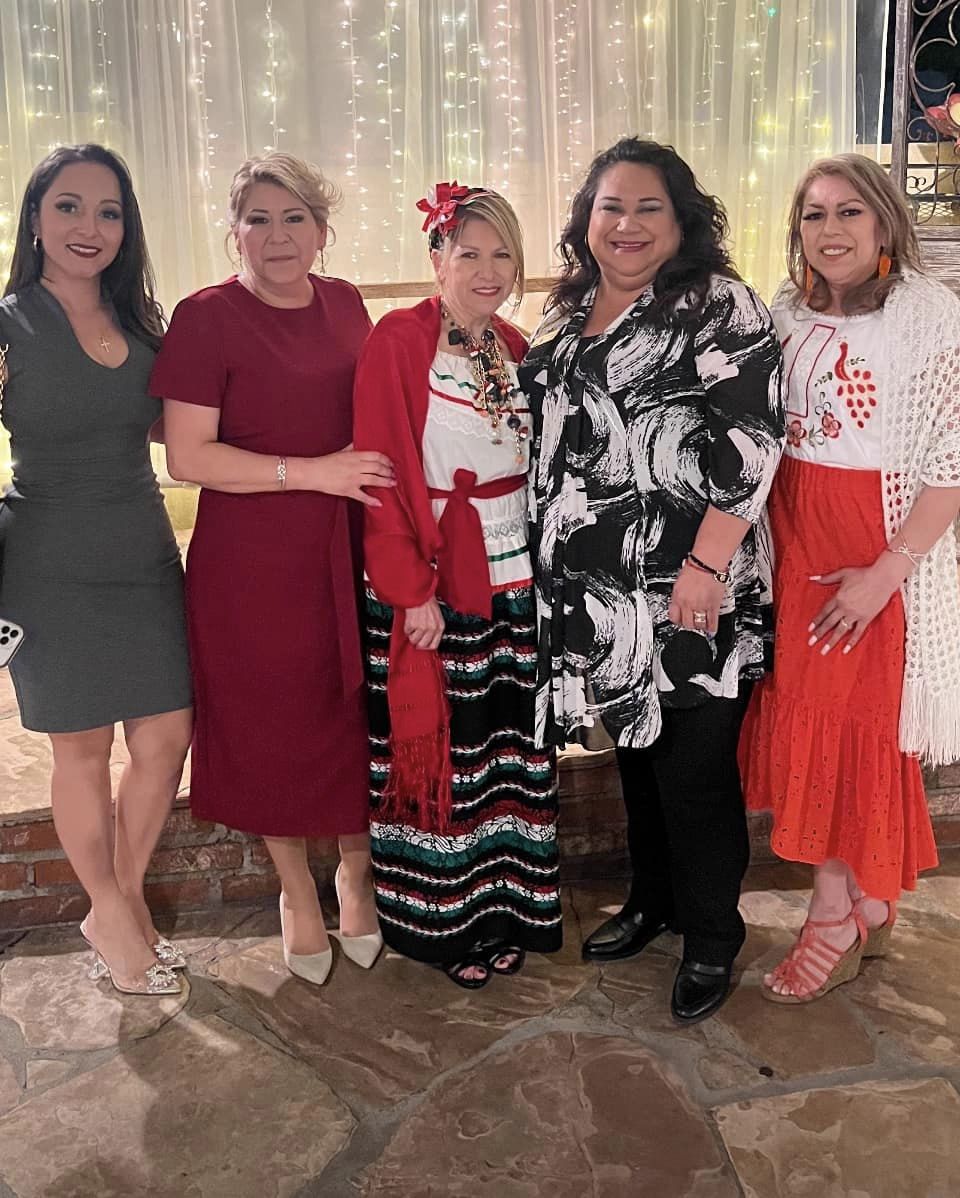 Had a wonderful evening supporting the St. Anne Catholic School Gala. I absolutely love meeting and talking with our constituents.
---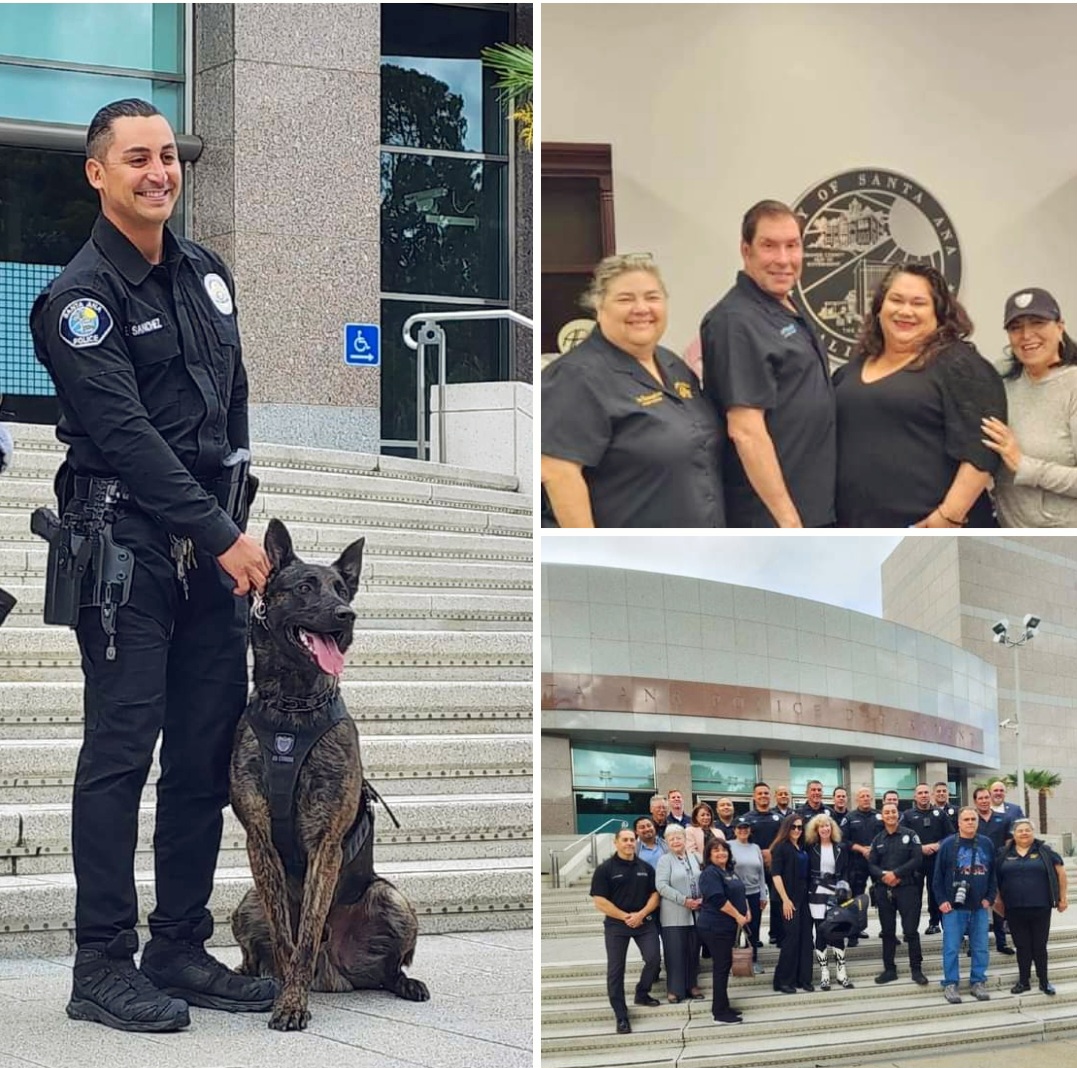 Thank you Santa Ana Elks 794 for purchasing a police dog vest for K-9 officer Jack.
---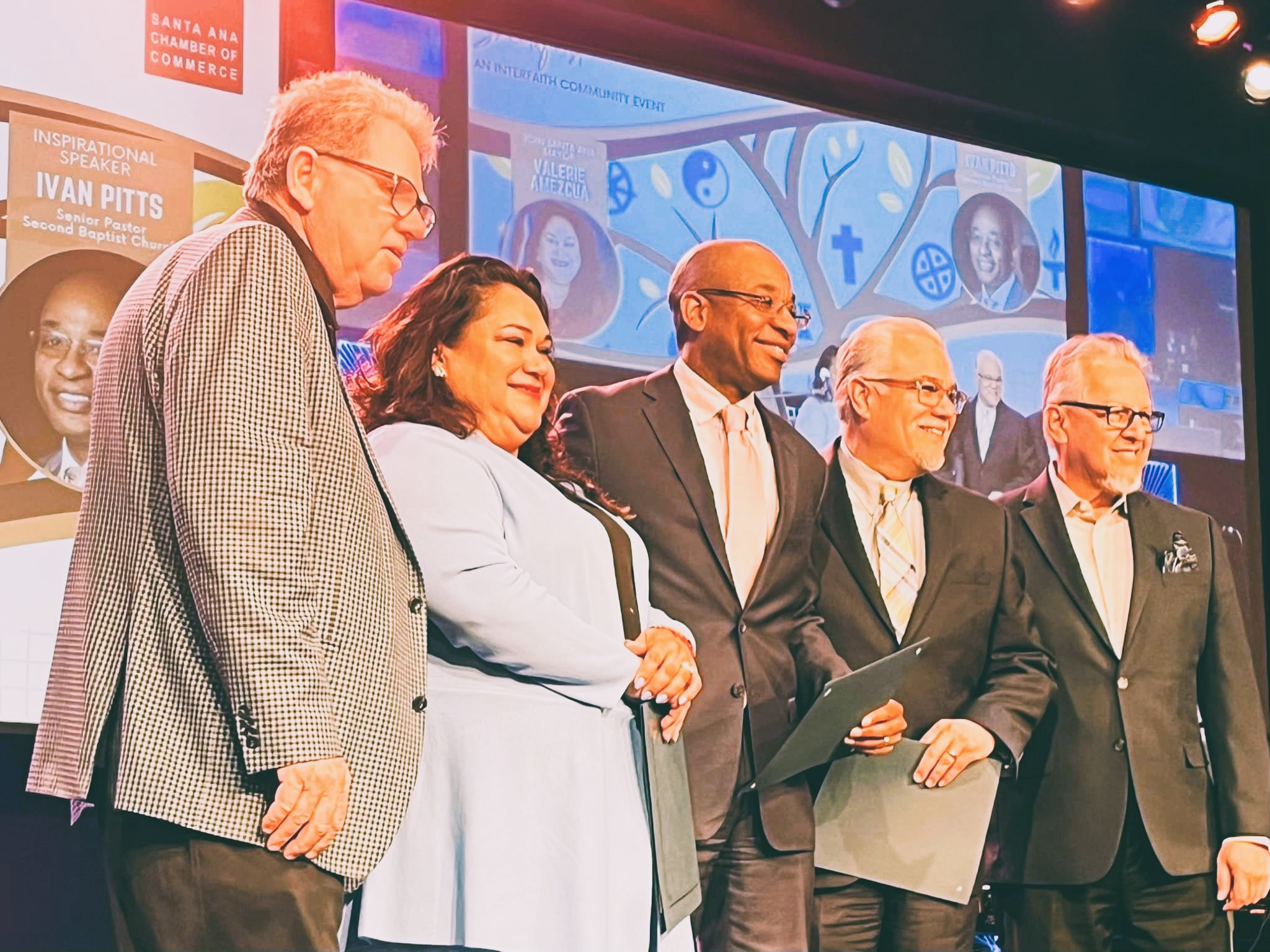 Thank you Santa Ana Chamber of Commerce and Templo Calvario for hosting the first Annual Mayor's Prayer Breakfast.
---
Congratulations to Boys and Girls Club of Santa Ana for their new Kaboom Playground!
---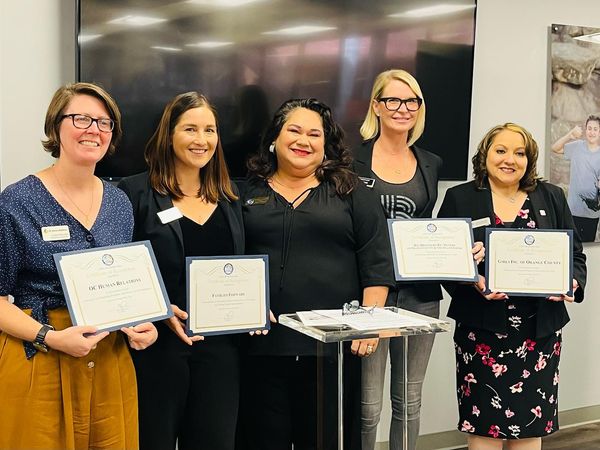 Congratulations to Girl's Inc., Big Brothers Big Sisters, OC Human Relations, and Families Forward on their new collaborative hub here in Santa Ana.
---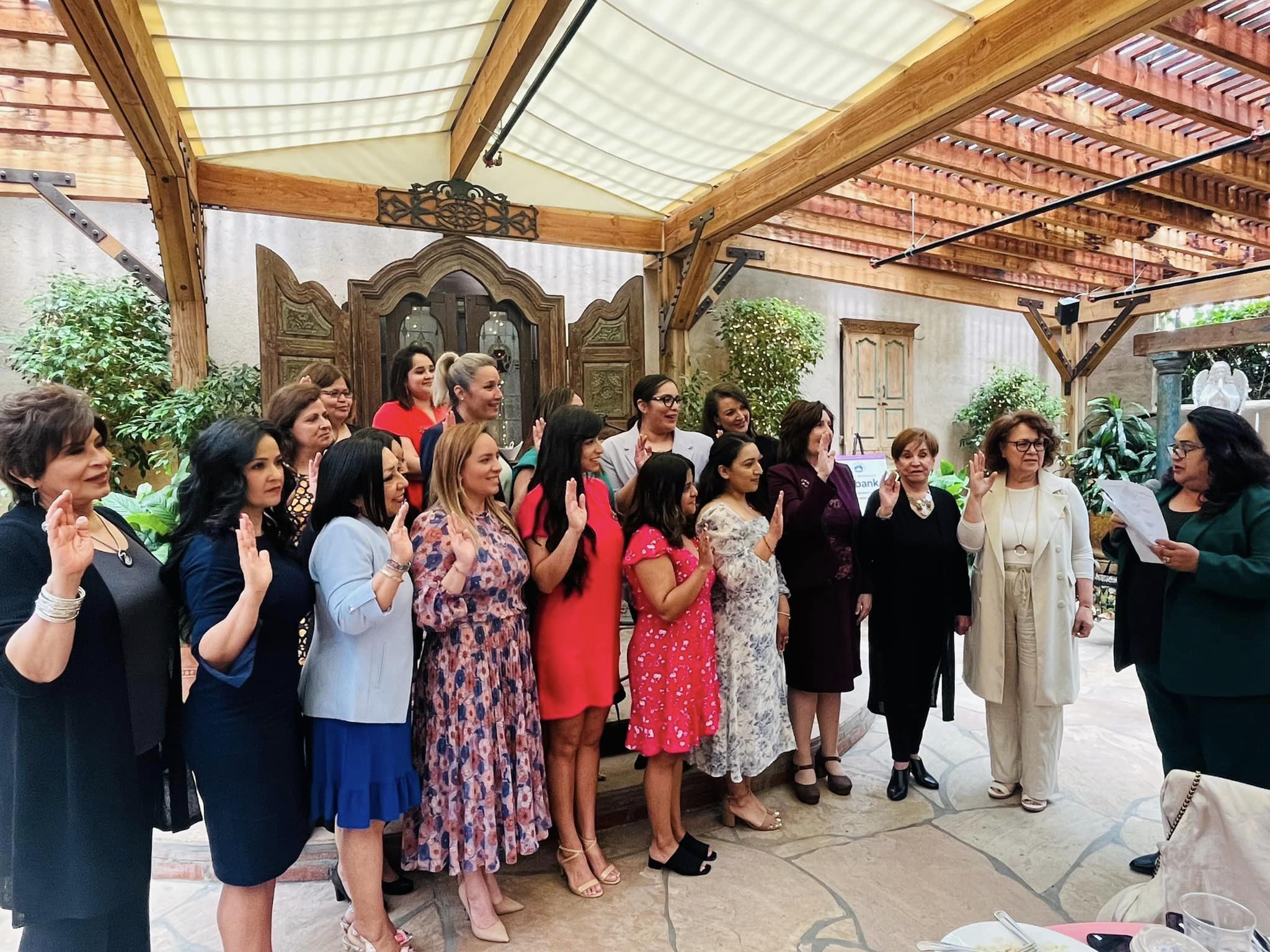 Thank you National Hispanic Business Women Association for inviting me to swear in their new Board of Directors.
---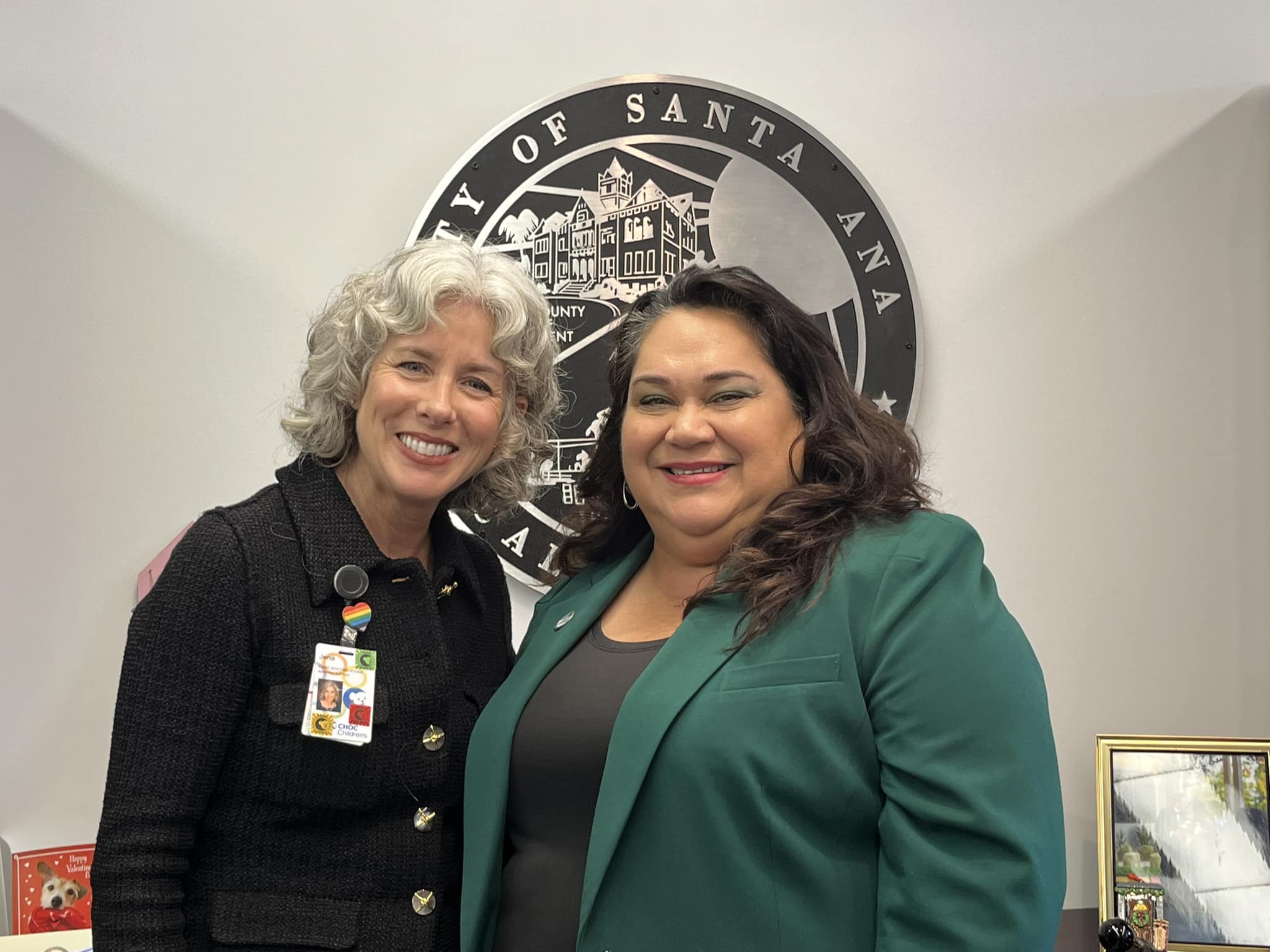 CHOC Chief Government Relations Officer Jenna Jensen came by to see me and we had a great meeting.
---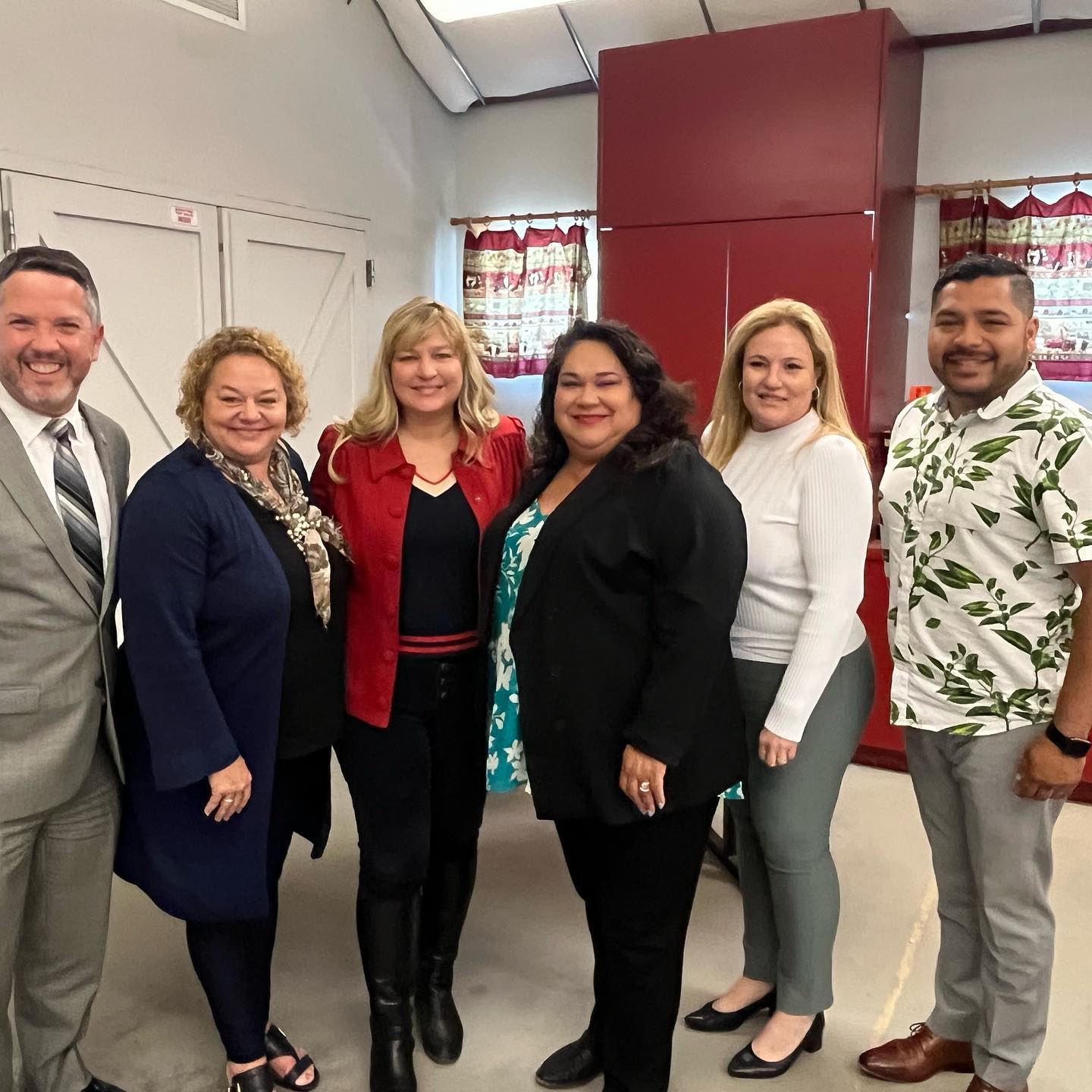 Meeting with the Southern California Sober Living and Recovery Task Force. Collaborating on policy reforms that address resident concerns regarding sober living and recovery treatment homes.
---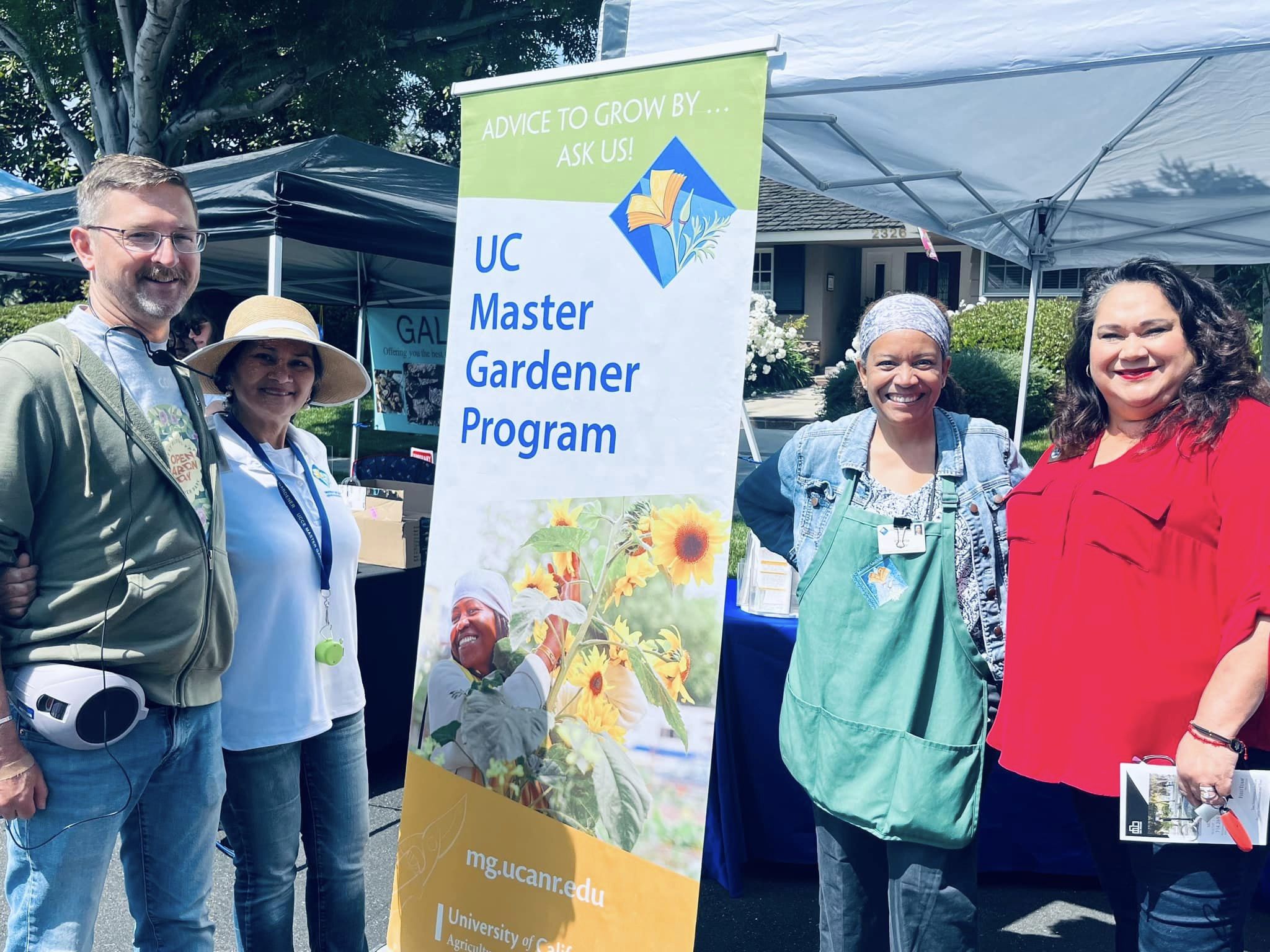 At the West Floral Park and Fisher Park's annual Open Garden Day! Love seeing the variety of gardens and walking with our neighbors!
---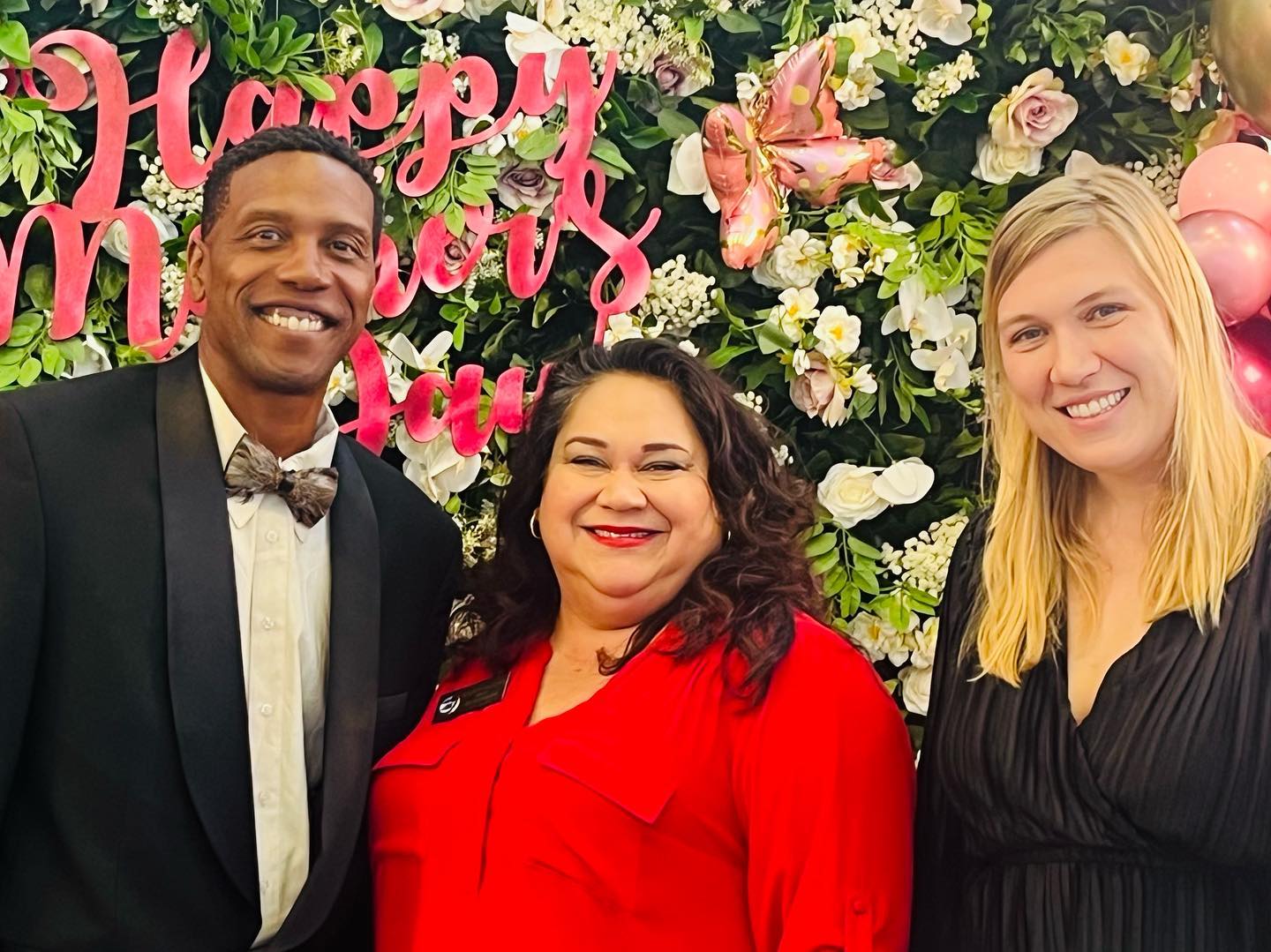 Thank you Power of One Foundation for inviting me to speak at your Mother's Day Luncheon. What a beautiful event hosted by IKEA and decorated by Lilly's Kreations!
---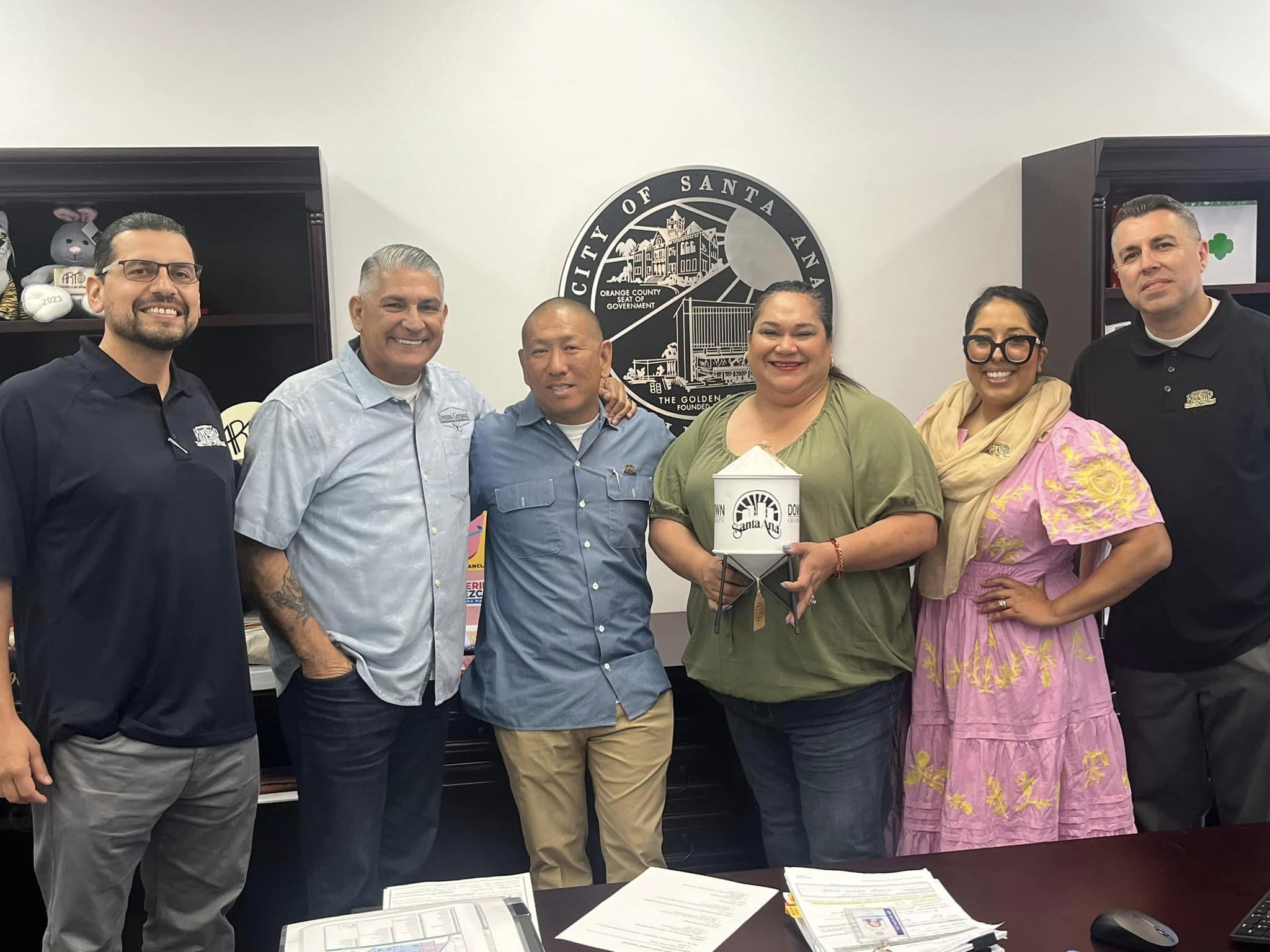 Thank you Project Kinship and Neutral Ground for meeting with me. They work with those who others believe cannot change, those who have been deeply impacted by gangs, drugs, trauma and so much more.
---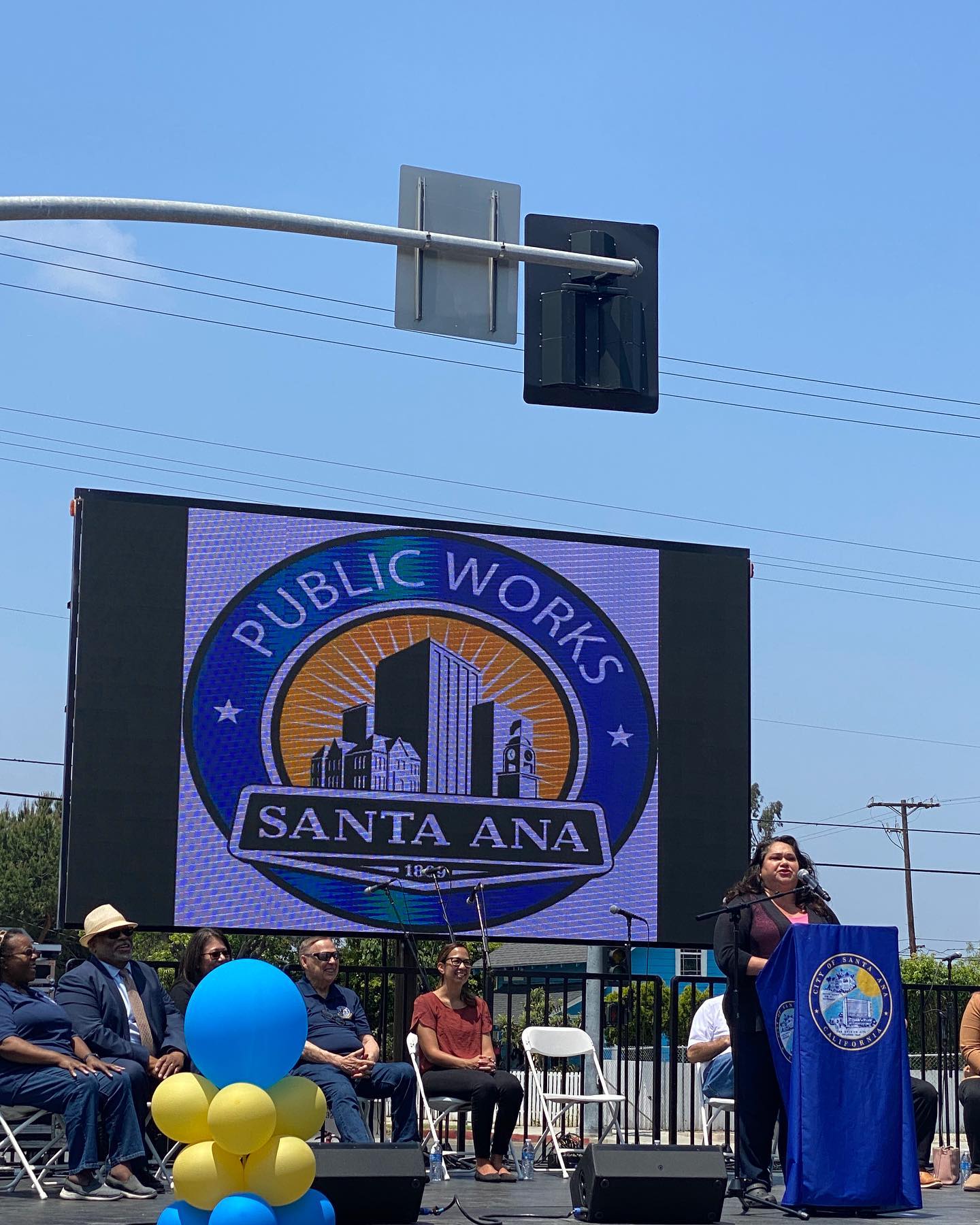 Public Works Family Festival! Thank you to everyone who came out and enjoyed this great event to celebrate Public Works Week.
---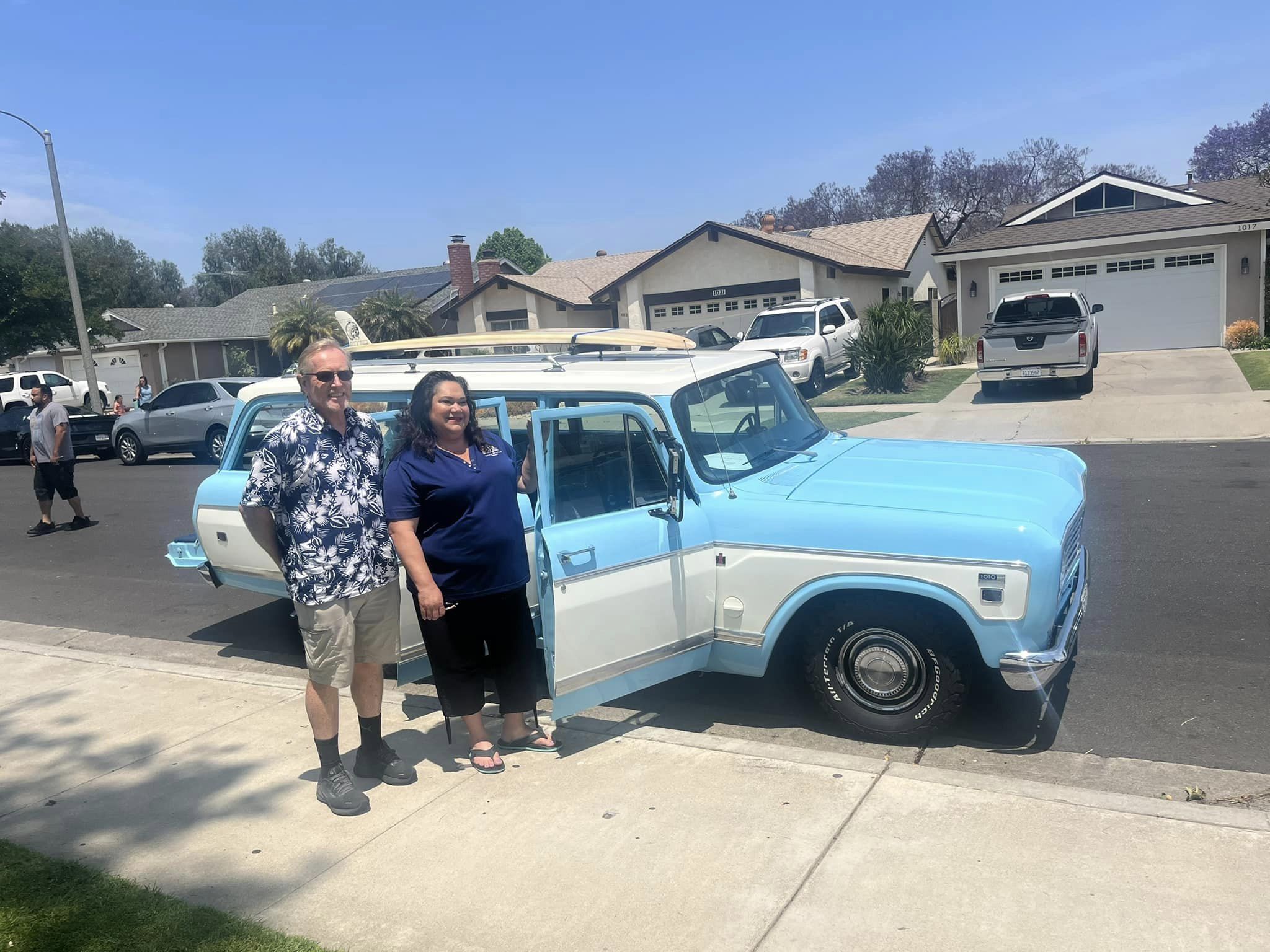 Morrison Park Neighborhood Annual Classic Car Show!
---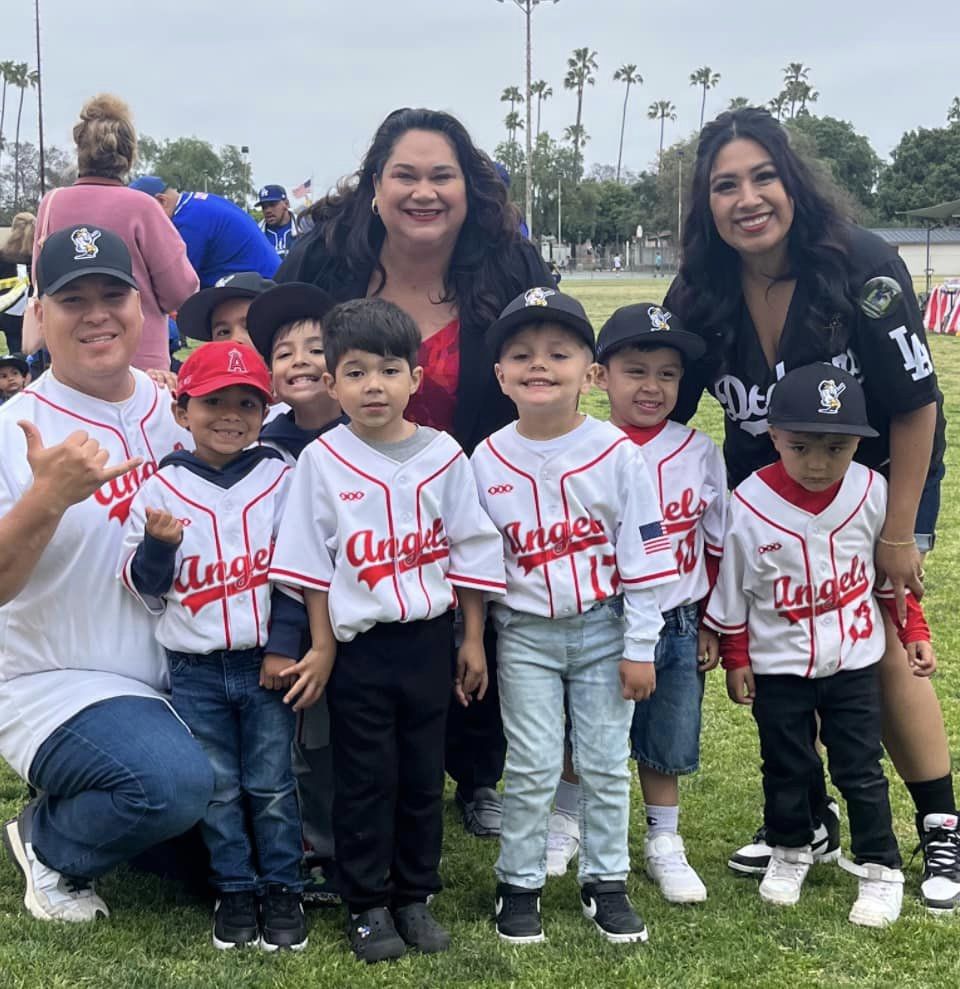 Memorial Park baseball event. Love spending time with our youth and their families!
---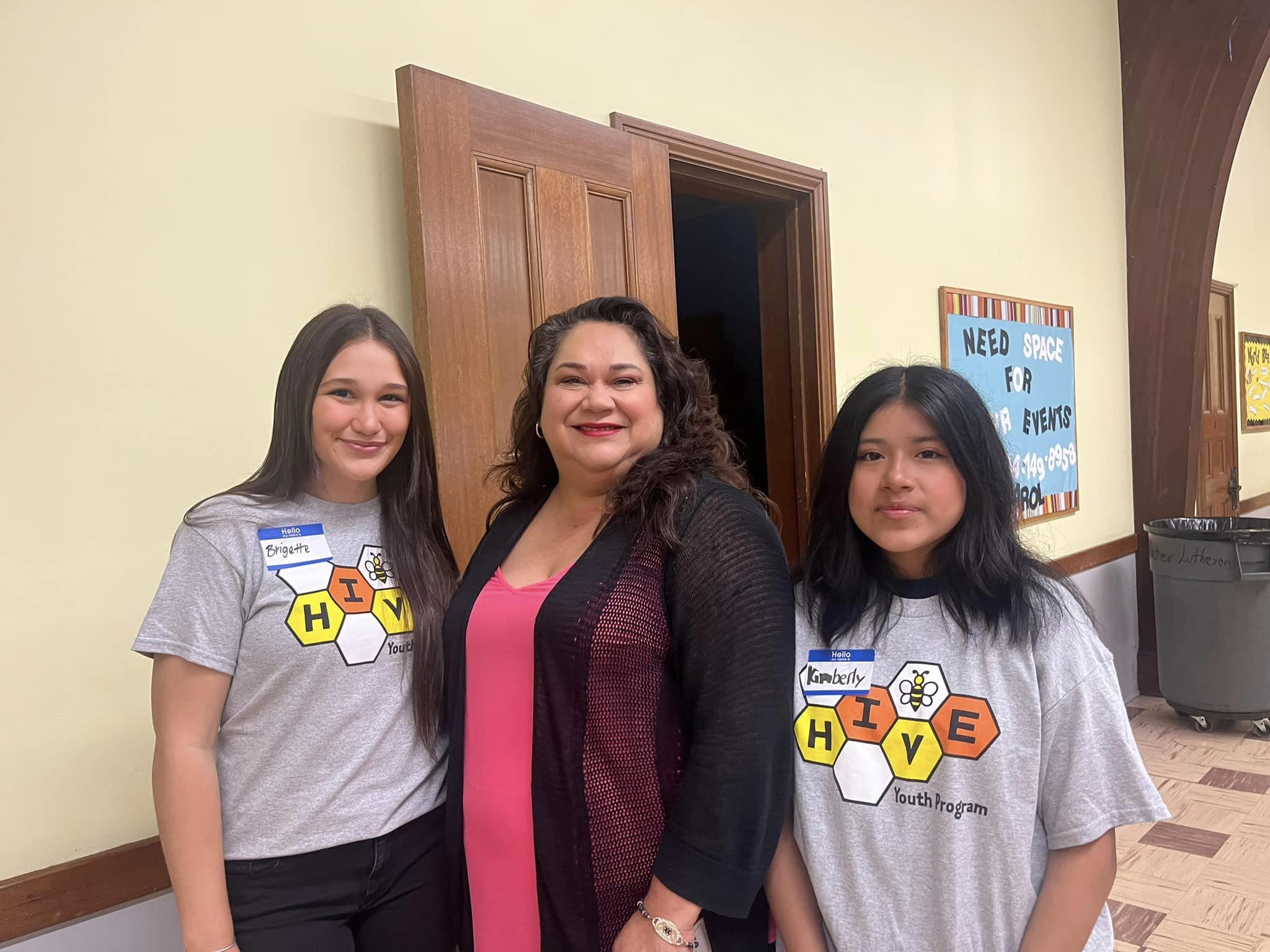 Wonderful to visit the HIVE Youth Program and learn all about their amazing programs for our kids!
---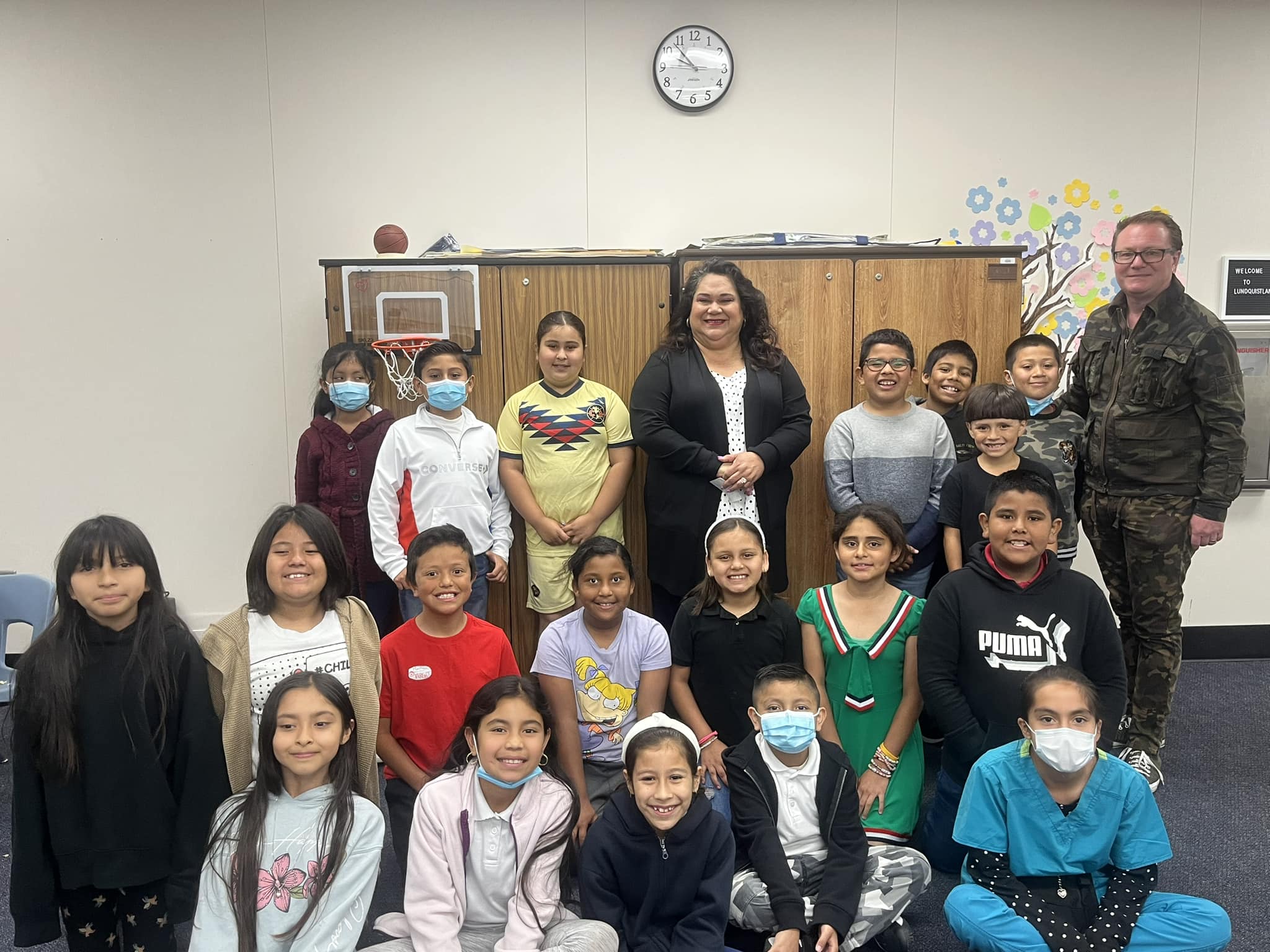 Thank you Wilson Elementary for inviting me to speak at your annual College & Career day!
---
Victoria's corner
This section was created after meeting with Eva Barrios, a Santa Ana resident whose daughter Victoria Barrios was killed in 2019. With Eva's support, the goal of Victoria's Corner is to bring additional attention to active homicide cases.
This month's spotlight is on the Jonathan Dizon case. Anyone having any information related to Jonathan Dizon's death is asked to contact Santa Ana Police Department or at https://jonathandizon.com/justice.
Victoria Barrios case – 714-245-8334
Homicide line – 714-245-8390
---
Invite me
If you'd like to invite me to attend an event in your neighborhood or in connection with your organization, please feel free to make that request. Use this form to contact me.
---