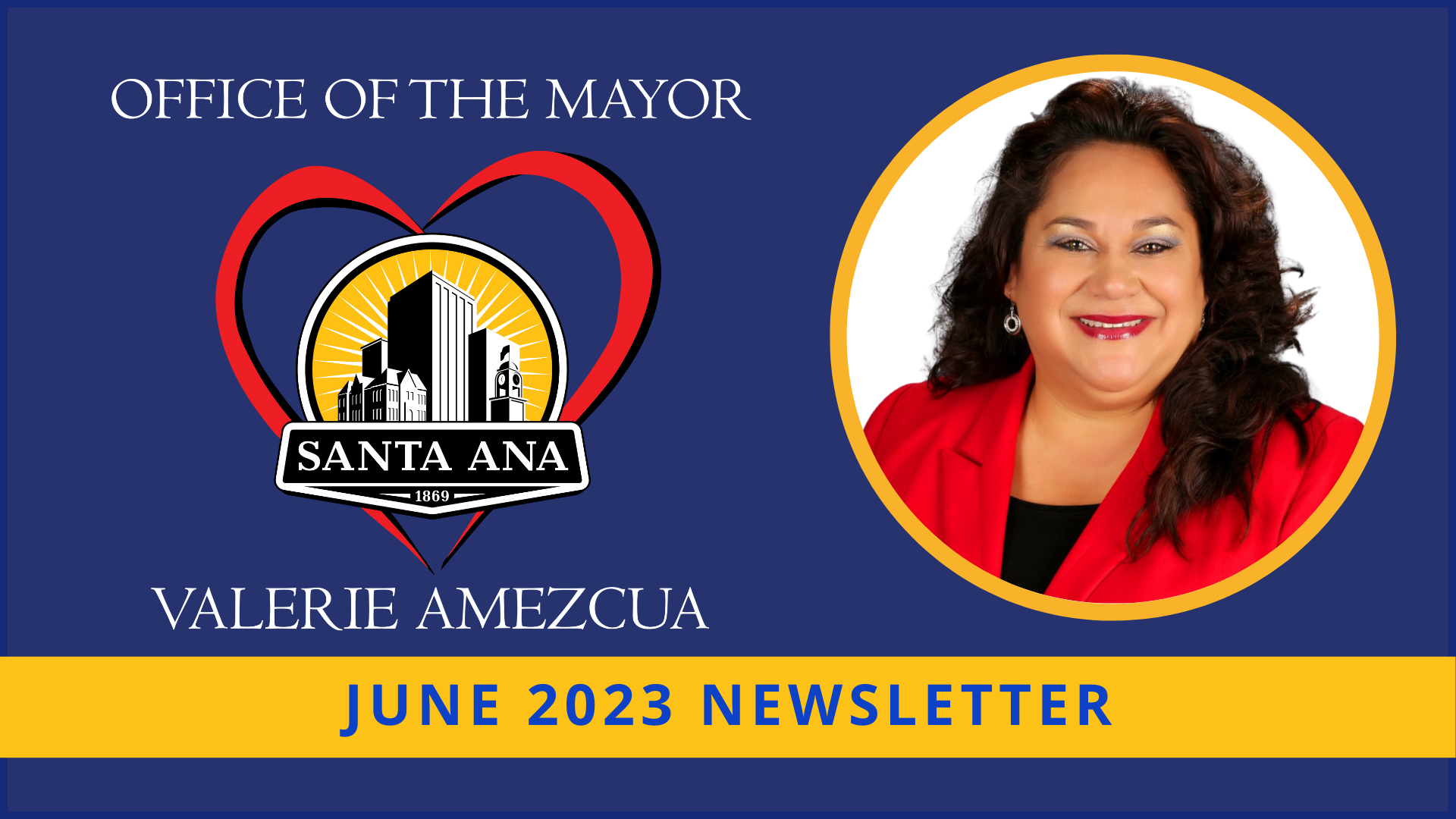 Official newsletter of Santa Ana Mayor Valerie Amezcua.
Keeping the community informed about local events, City news, and resources.
Dear Community,
Happy summer! Our kids are out of school and people are spending quality time together. During this time of year, the City of Santa Ana becomes vibrant with festivals, outdoor activities, and neighborhood events! If you want to keep informed and participate in all our city has to offer, please visit our Summer in Santa Ana page and our citywide Events Calendar, subscribe to Cultura Magazine, or read our Community Events section below!
There is a lot of big news this month and it all started with the completion of the City's Fiscal Year 2023-2024 Budget. The Santa Ana City Council has approved a $764 million budget for the 2023-2024 fiscal year that expands City services and focuses on the community's top priorities: public safety, homelessness, parks, and infrastructure.
"This budget represents the will of the people and the vision of the Santa Ana City Council to have a community that is safe and clean, where businesses can flourish, and where residents can enjoy a better quality of life. Thank you to our residents for sharing your ideas that will help us create a Santa Ana that we can all be proud to call home." – Mayor Valerie Amezcua
On June 22, 2023, I delivered my first State of the City Address. The theme "I Love Santa Ana" delivered a meaningful message of community pride and unity that resonated with the sold-out crowd. During the program, I was proud to share that our Parks and Recreation Agency had just received notice of a grant award of $6.69 million for youth programs from the California Department of Social Services, Child Care and Development Division which will help us continue to expand youth programs throughout the city.
I also announced that the City has begun acquiring land around City Hall to modernize and reimagine our civic center. If you missed the live stream, please click the link below to watch the edited State of the City video. And you can click here to read comments from attendees at the event about why they love Santa Ana!
Finally, for the third year in a row, SoCalGas participated in the California Restaurants Care Resilience Fund by donating $1 million to support small businesses and drive positive change. This year they awarded FOUR restaurants in Santa Ana.
"On behalf of the city of Santa Ana, I extend my heartfelt thanks to SoCalGas and the California Restaurant Foundation Resilience Fund, for awarding grants to four fabulous restaurants located in our city. Congratulations to: Kaizen Shabu, Mil Jugos, Tuk Tuk Thai Street Food, and El Pico de Gallo!" – Mayor Valerie Amezcua
As the 4th of July holiday approaches, make sure to have a great time and cherish moments with your loved ones. However, kindly keep in mind that the Santa Ana Police Department has emphasized that only fireworks labeled with the "safe and sane" seal are allowed for use within the City limits.
Have a great 4th of July!
Sincerely,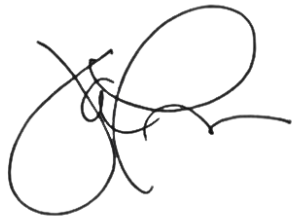 Mayor Valerie Amezcua
Email: vamezcua@santa-ana.org
---
City Hall
Upcoming Holiday and Closed Friday schedule: (City Hall non-essential offices are closed on alternating Fridays throughout the year):
Fourth of July Holiday: Tuesday, July 4, 2023

Friday, July 7, 2023 – City Hall closed

Friday, July 21, 2023 – City Hall closed
The next City Council meeting will be held on Tuesday, July 18, at 5 p.m. at Santa Ana Council Chamber, 22 Civic Center Plaza, Santa Ana. Official City meetings are open to the public and I encourage you to participate. Council agendas and minutes may be accessed here.
---
City resources
City Hall main line

Code Enforcement

Emergency Water Services

Graffiti Hotline

mySantaAna app

Report various issues: (714) 647-6900

Public Works dispatch (street sweeping, trees)

Homeless Services

SMART program for non-emergency homeless-related issues
(714) 242-3706

The city will offer down payment assistance loans to first-time home buyers to aid in the purchase of a home within the City of Santa Ana.

Employment Opportunities
Have you downloaded the mySantaAna app?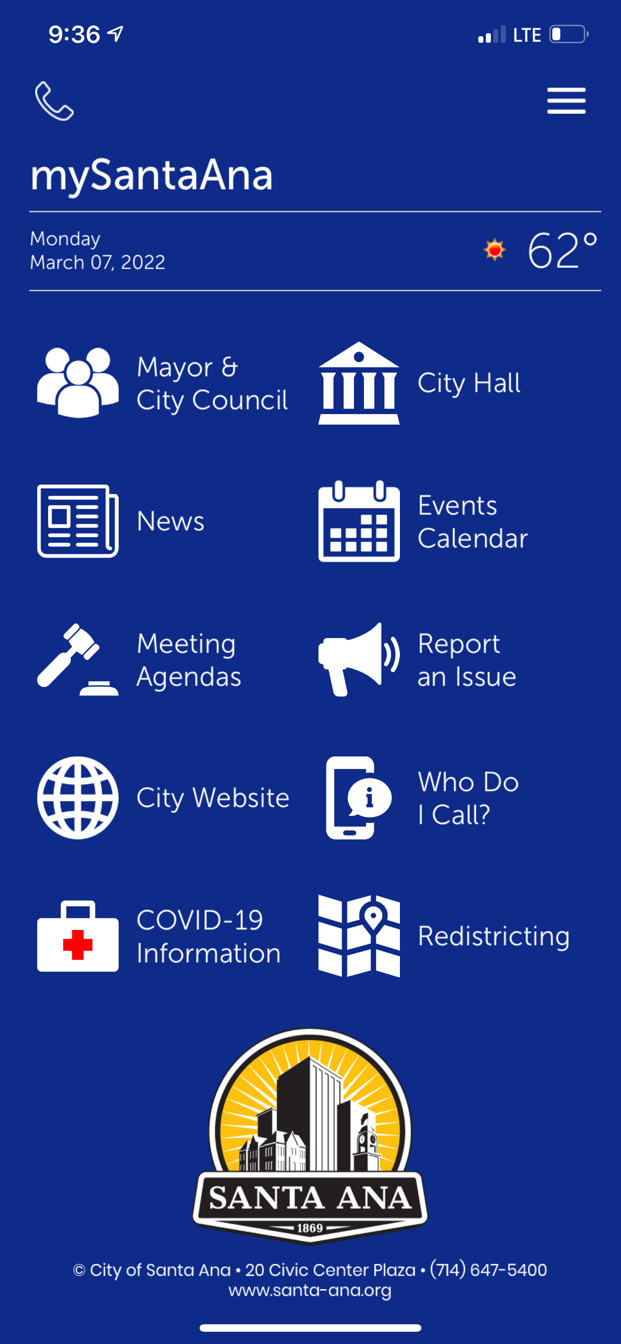 Report issues like:
illegal dumping, graffiti removal
homeless encampments
trash and recycling missed pickups
park issues
potholes
and more!
Community Resources
Homelessness support for families and children.

Provides assistance with housing placement.

Free Drive Through Food Pantry

(714) 647-3380

Assistance Fund to support customers having issues with their gas bills.

LIHEAP is a federally funded program that helps low-income households pay for heating or cooling in their homes.
---
City Council Meetings Highlights
In June, the Santa Ana City Council:
Approved a $764 million budget for the 2023-2024 fiscal year that expands City services and focuses on the community's top priorities: public safety, homelessness, parks and infrastructure.

Approved a Community Workforce Agreement requiring contractors for certain City funded projects to use union workers.

Awarded a $319,320 construction contract to Towo Enterprise, Inc., for pedestrian and mobility improvements on streets and sidewalks.

Approved a $2.7 million agreement with Griffin Structures to provide construction management and inspection services for multiple library projects.

Approved the Housing Authority Annual Plan for fiscal year 2023-24
---
Non-profit highlight
Orange County Museum of Art (OCMA)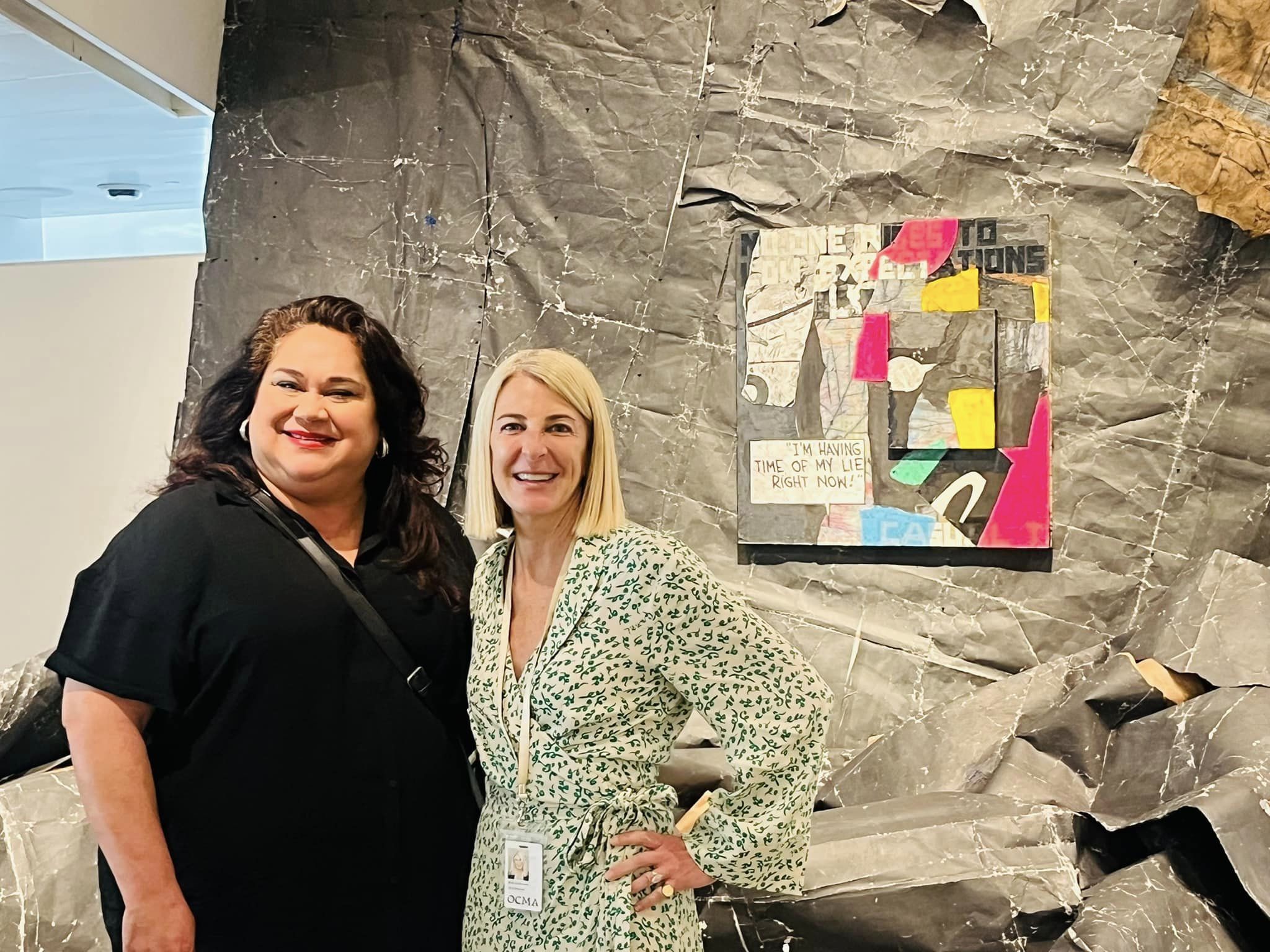 This museum is on the edge of the city bordering Costa Mesa. It not only has beautiful artwork, a cafe, and a serene environment but they also offer FREE admission for the next 10 years! Come by and visit this hidden gem: https://ocma.art/
---
Small business spotlight
The Philly King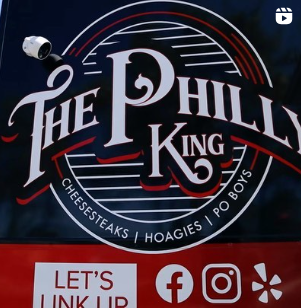 The Philly King hits the mark with great food and service from a food truck.
---
Youth Spotlight
Isabella A. Guerra, Class of 2023, Santa Ana High School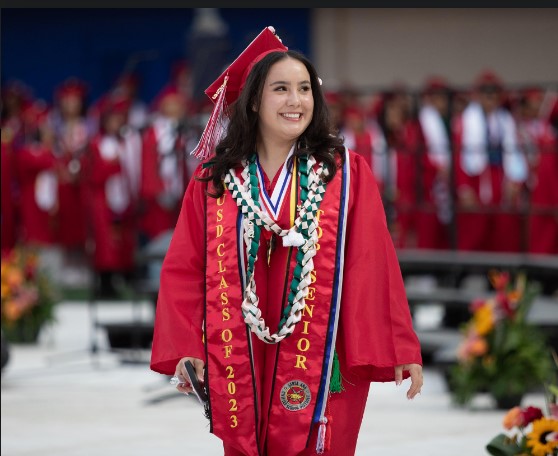 With a remarkable grade point average of 4.92, Isabella has demonstrated her dedication to academic excellence. She has also excelled as a scholar-athlete and is an accomplished leader. She will enter UCLA as a freshman this fall.
---
Senior Spotlight
Dorothy 'Dottie' Brown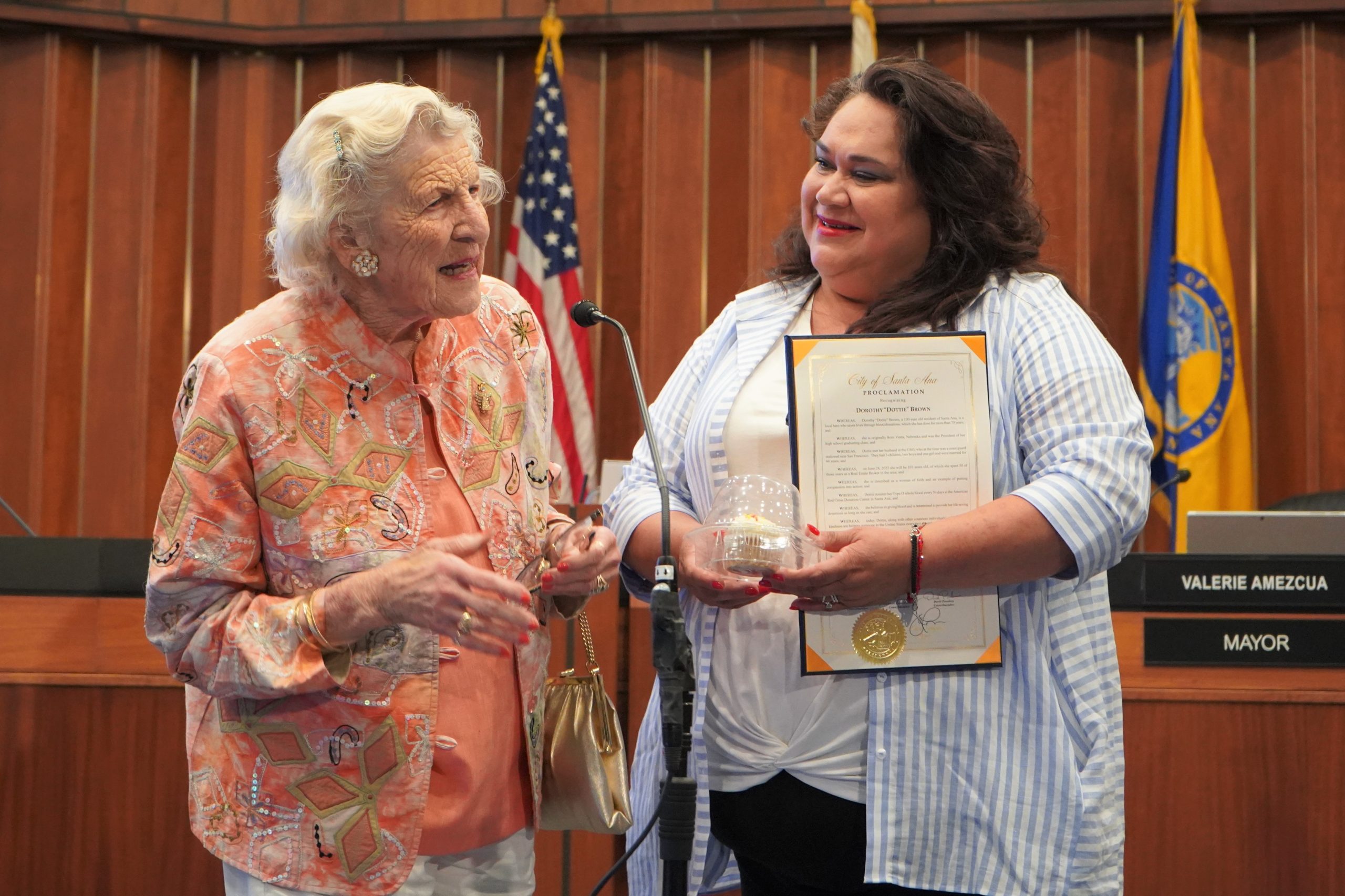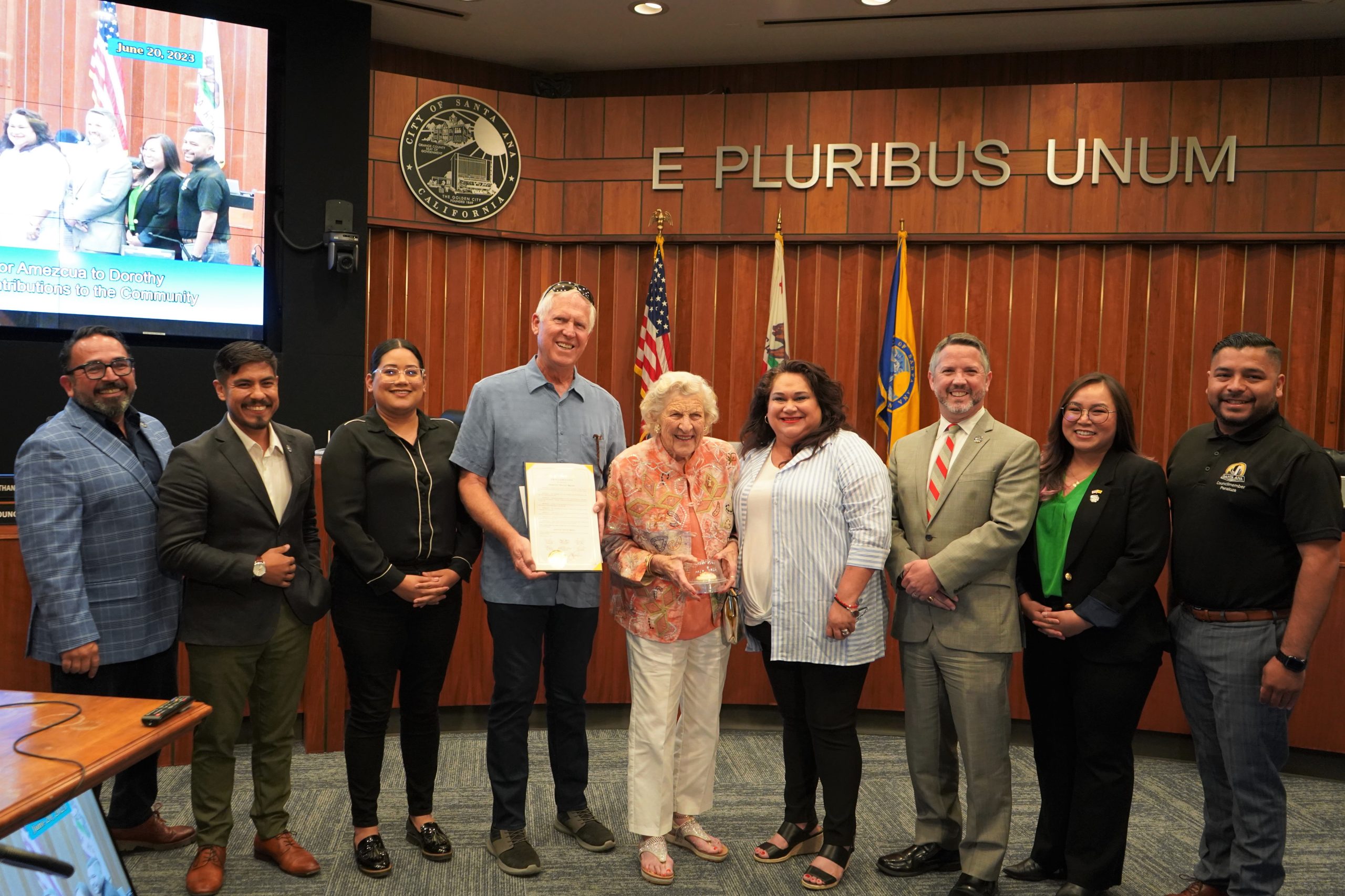 Dottie is a 101-year-old resident of Santa Ana who has donated her Type O whole blood every 56 days at the American Red Cross Donation Center in Santa Ana for the past 70 years!
---
City News and Recognitions
The Library of Things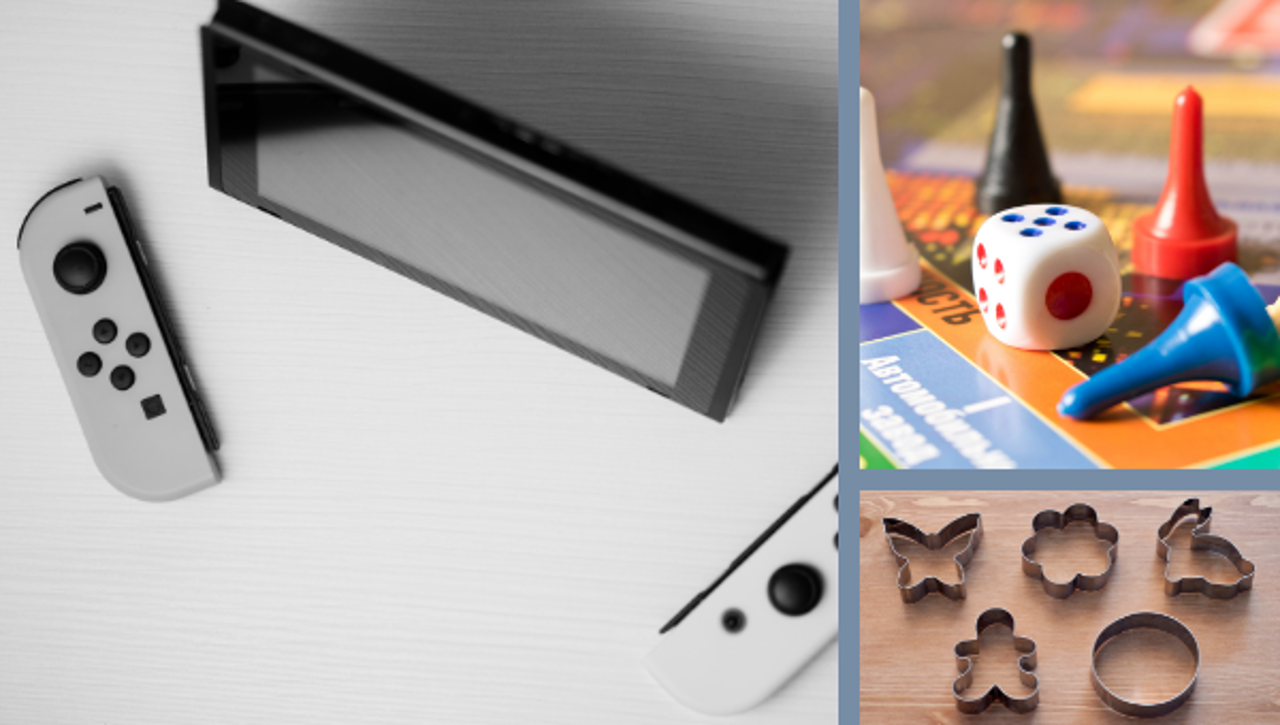 The Library of Things is a unique collection of non-traditional items such as electronics, toys, games, science kits, musical instruments and more. The Library of Things expands the boundaries of traditional collection and evolves from the current lending model. As our community grows more diverse in terms of needs and demands, the Library of Things naturally takes us to the next level of library services. Library of Things.
---
Public Works receives $5.9 million for water projects

The City of Santa Ana Public Works Agency was awarded $5,998,268 by the Department of Water Resources' Proposition 1 Integrated Regional Water Management Program for the Santa Ana Zoo Stormwater Capture and Diversion Project and the New Washington Well Project. Proposition 1 funding is intended to improve regional water self-reliance security and adapt to the effects on water supply due to climate change. The project is anticipated to be completed by winter of 2024. Stormwater program.
---
Small Business Rent & Debt Relief Grant Program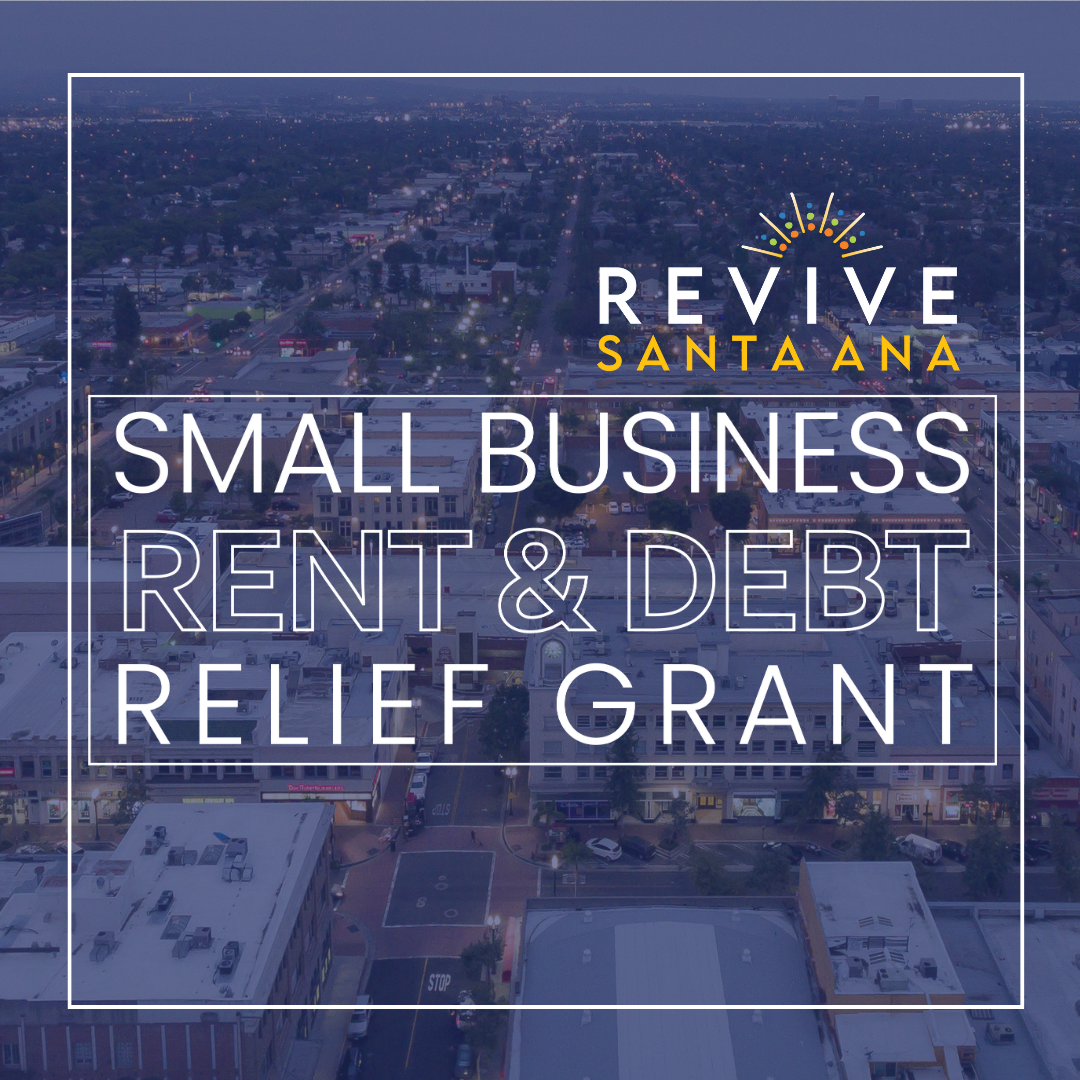 The City of Santa Ana understands some businesses may still be struggling from the effects of the pandemic, and our newest Revive Santa Ana program can help! The Small Business Rent & Debt Relief Grant provides a maximum of $25,000 grants to eligible small businesses to aid in recovery and to address negative economic impacts from the COVID-19 pandemic.
---
Help us name our parks!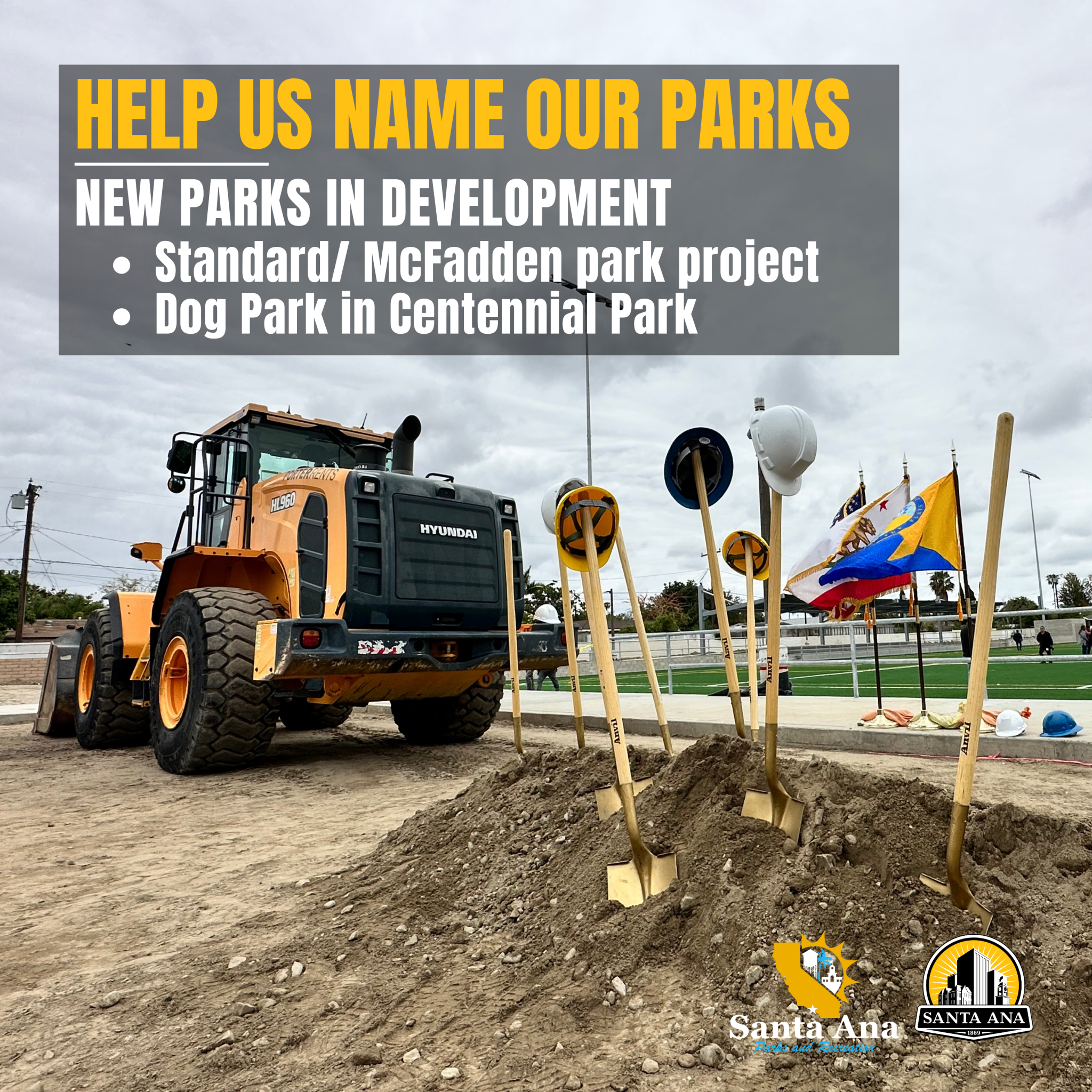 You can help us name our new park at Standard and McFadden and our new dog park at Centennial Park!
The City of Santa Ana is excited to continue to bring new park projects and park improvements as outlined as a main priority in Santa Ana Parks, Recreation and Community Services' 2022 Parks Master Plan. As we move through the beginning phases of planning and development of these two upcoming projects, we would like to ask for your help in naming the parks.
Forms are available to submit name suggestions or to select one of the pre-submitted names provided. Cast your votes by July 14, 2023, for review at the next Parks, Recreation and Community Services Commission meeting on Thursday, July 27, 2023.
---
Save the Date and Join Me
Coffee with the Mayor – July 22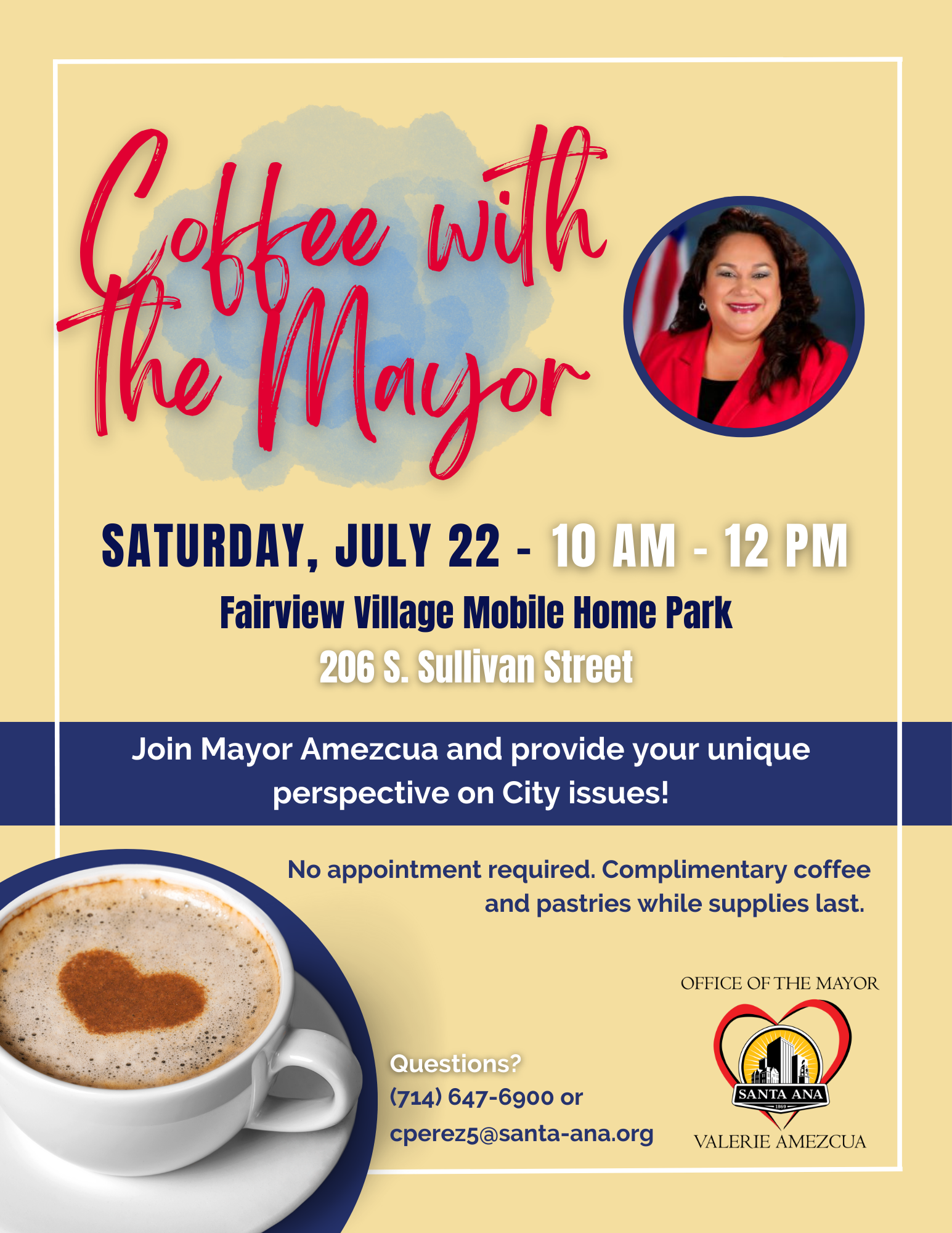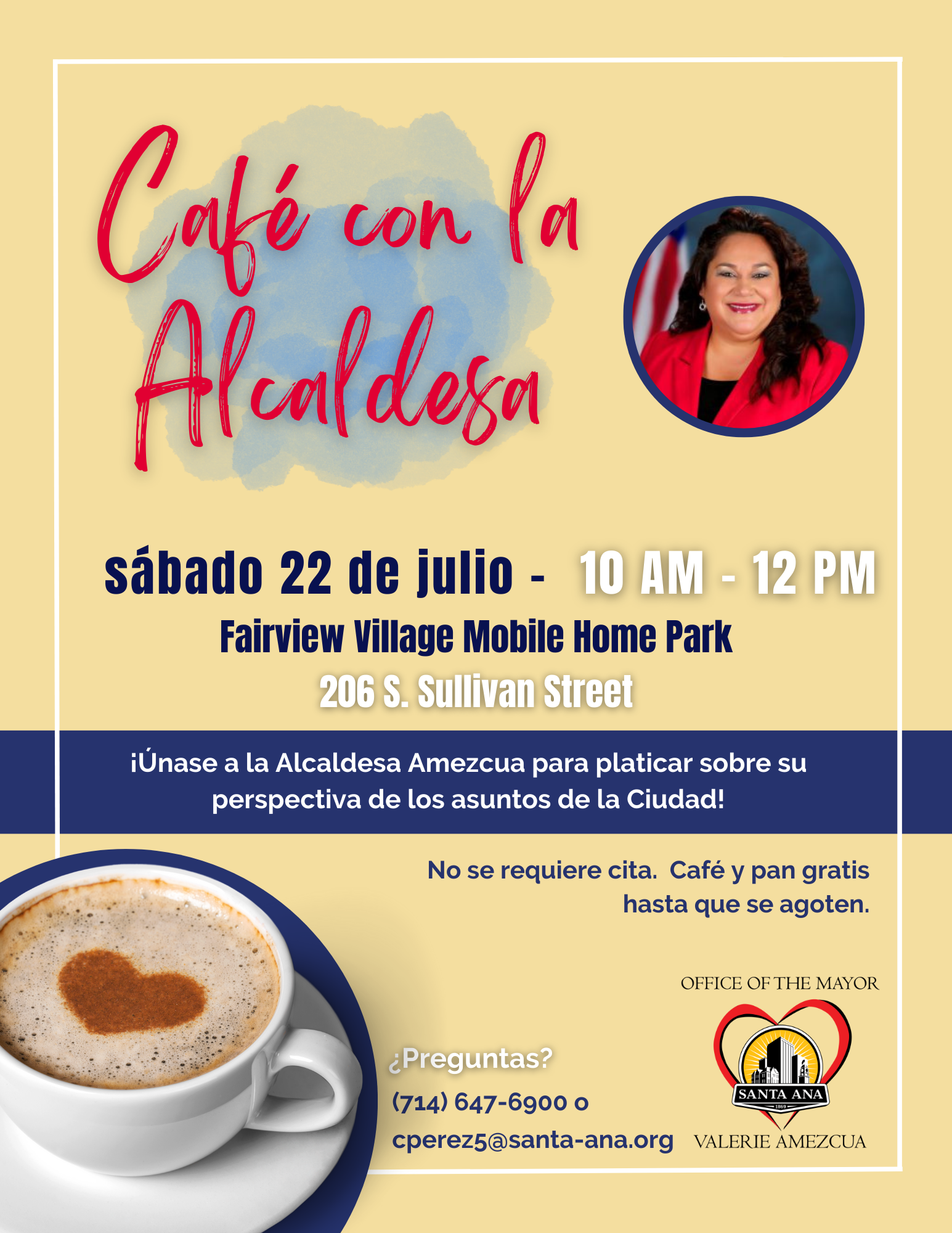 Saturday, July 22
10 a.m. – 12 p.m.
Fairview Village, 206 S. Sullivan St., Santa Ana
---
Coffee with the Mayor – August 5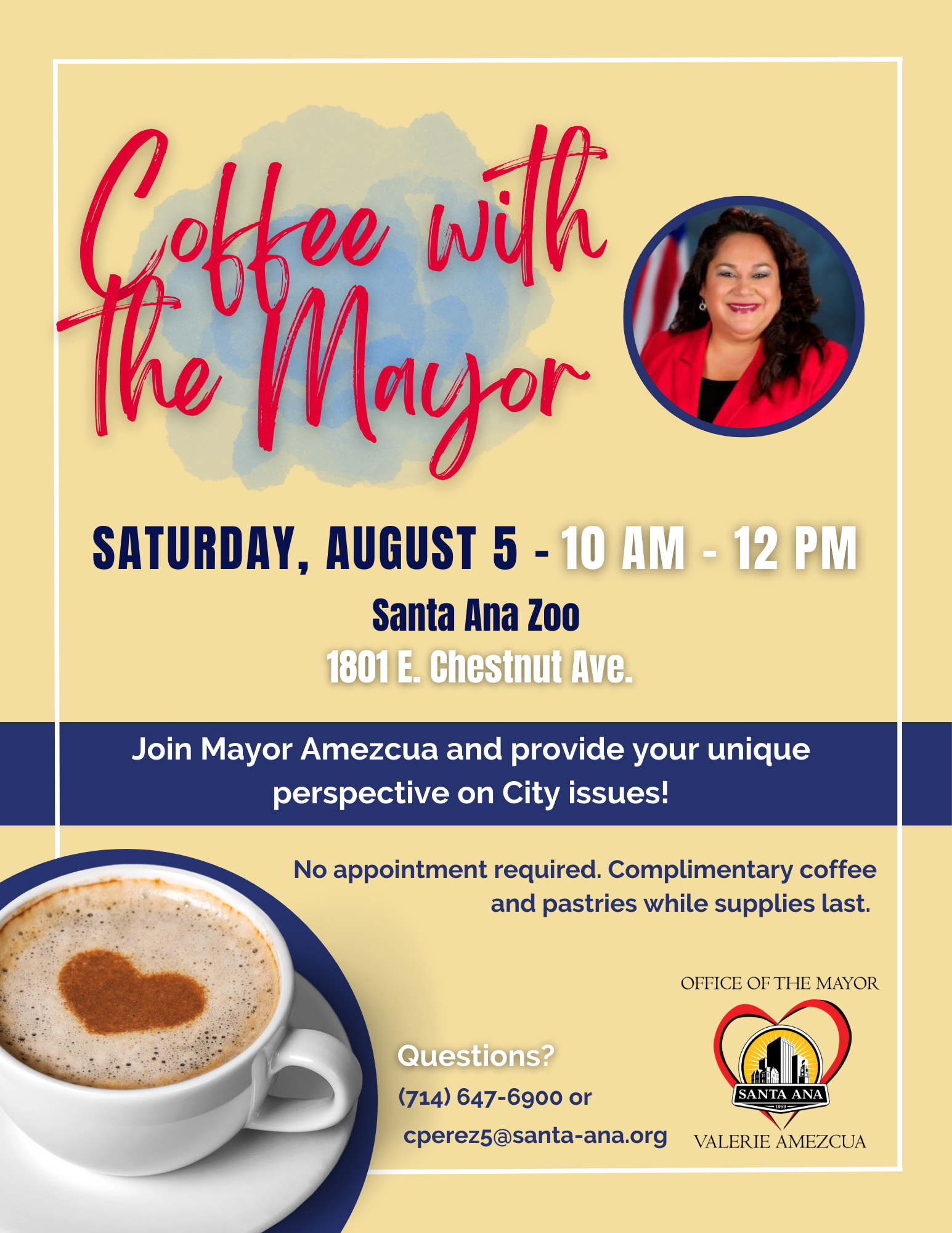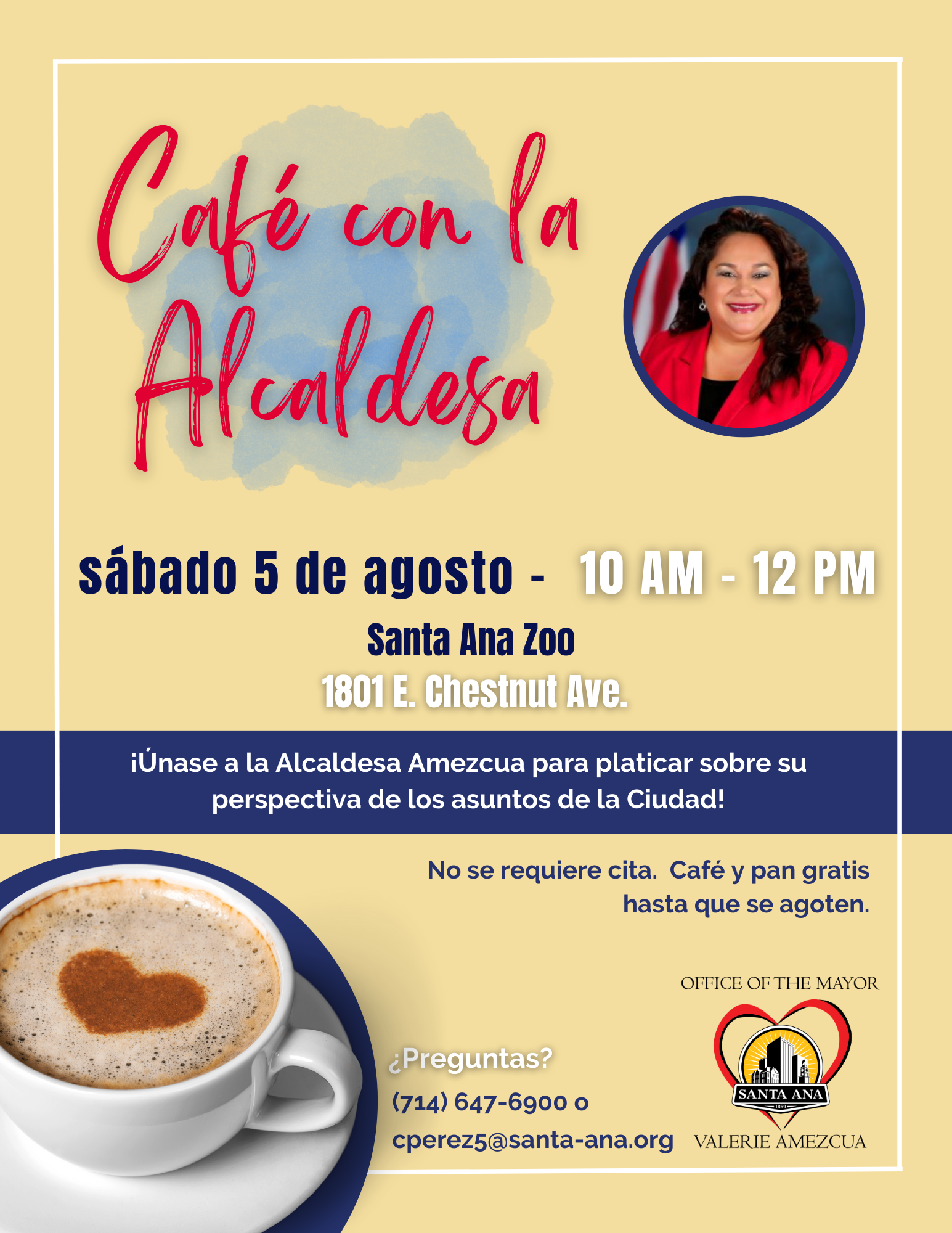 Saturday, August 5
10 a.m. – 12 p.m.
Santa Ana Zoo, 1801 E. Chestnut Ave., Santa Ana
---
Upcoming Community Events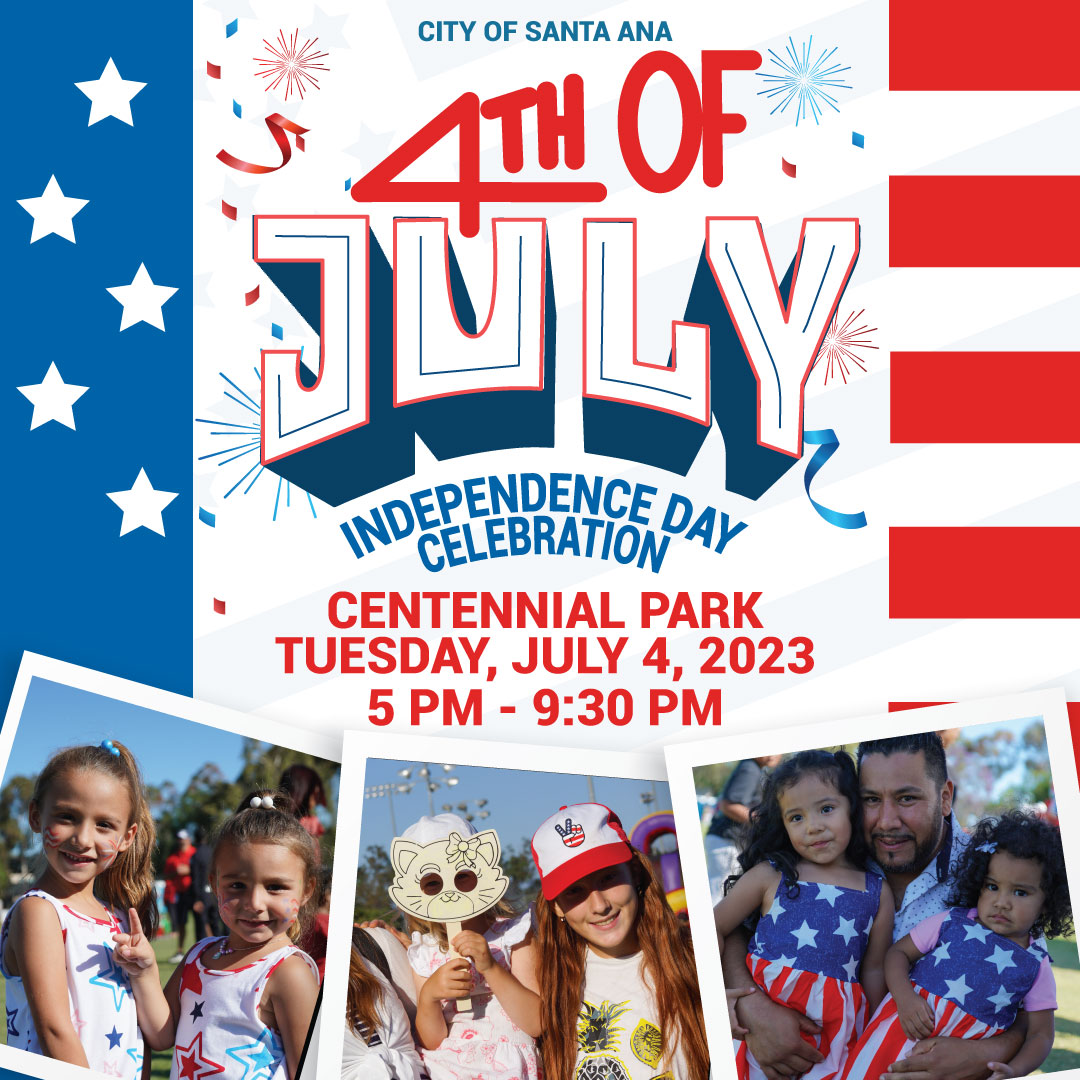 4th of July Celebration: The City of Santa Ana's Fourth of July Celebration has been a long-standing tradition that brings thousands of residents, families and businesses together. The 11th annual Fourth of July Celebration will feature live music, food, a kids zone, exhibitors and of course, a spectacular 20-minute fireworks finale at 9 p.m. Guests are encouraged to arrive early and bring a lawn chair, blanket and picnics. Dogs may attend but must remain on leashes. Alcohol is not allowed. Parking is free.
Tuesday, July 4
5 – 9 p.m.
Centennial Park, 3000 W. Edinger Ave., Santa Ana
---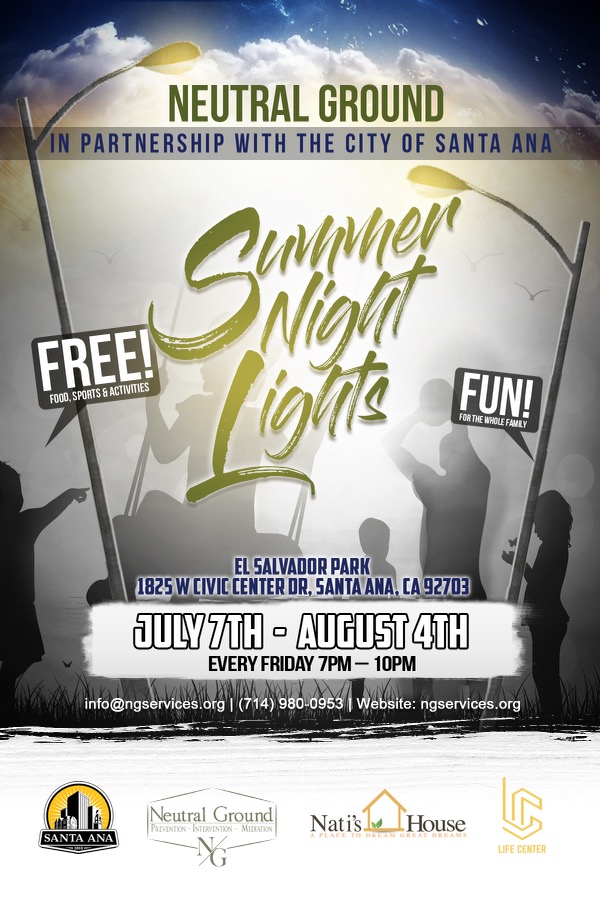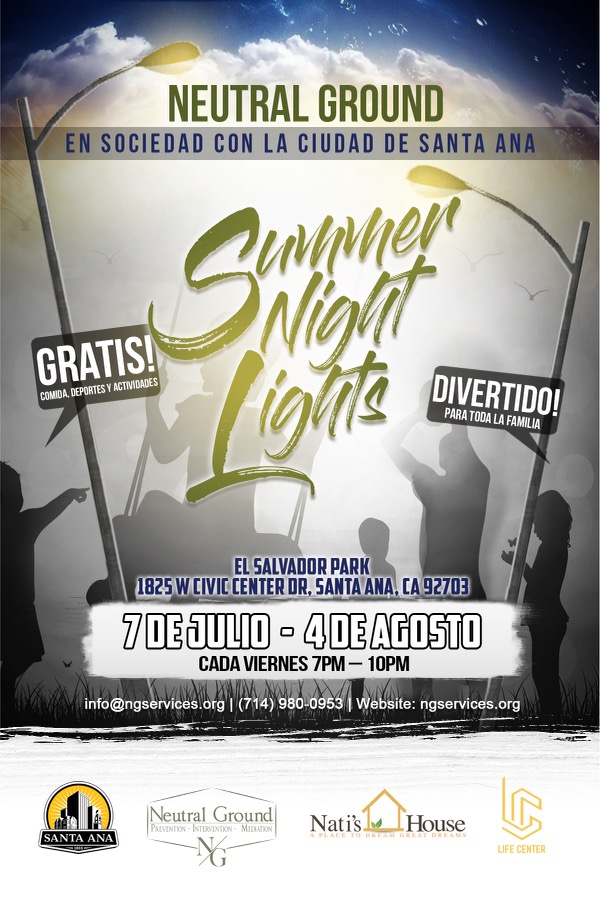 Summer Night Lights: Join me at the kickoff for the Summer Night Lights event with Neutral Ground.
Every Friday from July 7 to August 3
7-10 p.m.
El Salvador Park, 1825 W. Civic Center Drive
---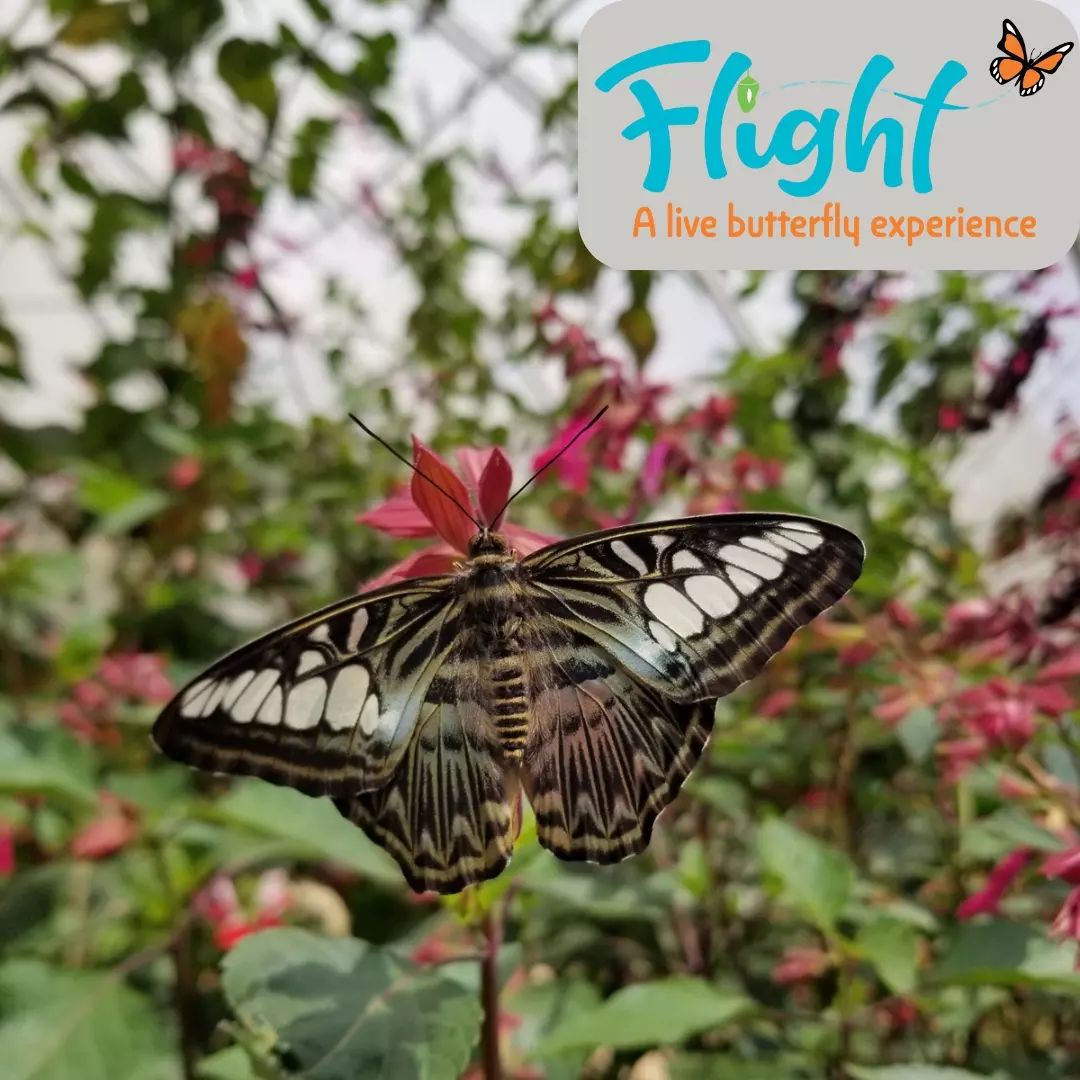 Flight! A Live Butterfly Experience is now open for the 2023 season at the Santa Ana Zoo at Prentice Park. Flight runs May 1 through September 30.
---

Free Resident Day at Santa Ana Zoo: The Zoo is free for residents every third Sunday!
June 18
10 a.m. to 5 p.m.
Santa Ana Zoo, 1801 E. Chestnut Ave.
---
Mayor on the Move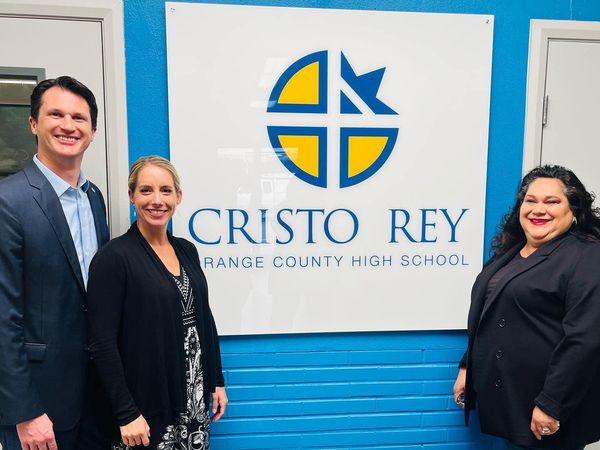 I toured Cristo Rey OC High School and was impressed by the school's commitment to college-prep academics combined with an innovative work-study program.
---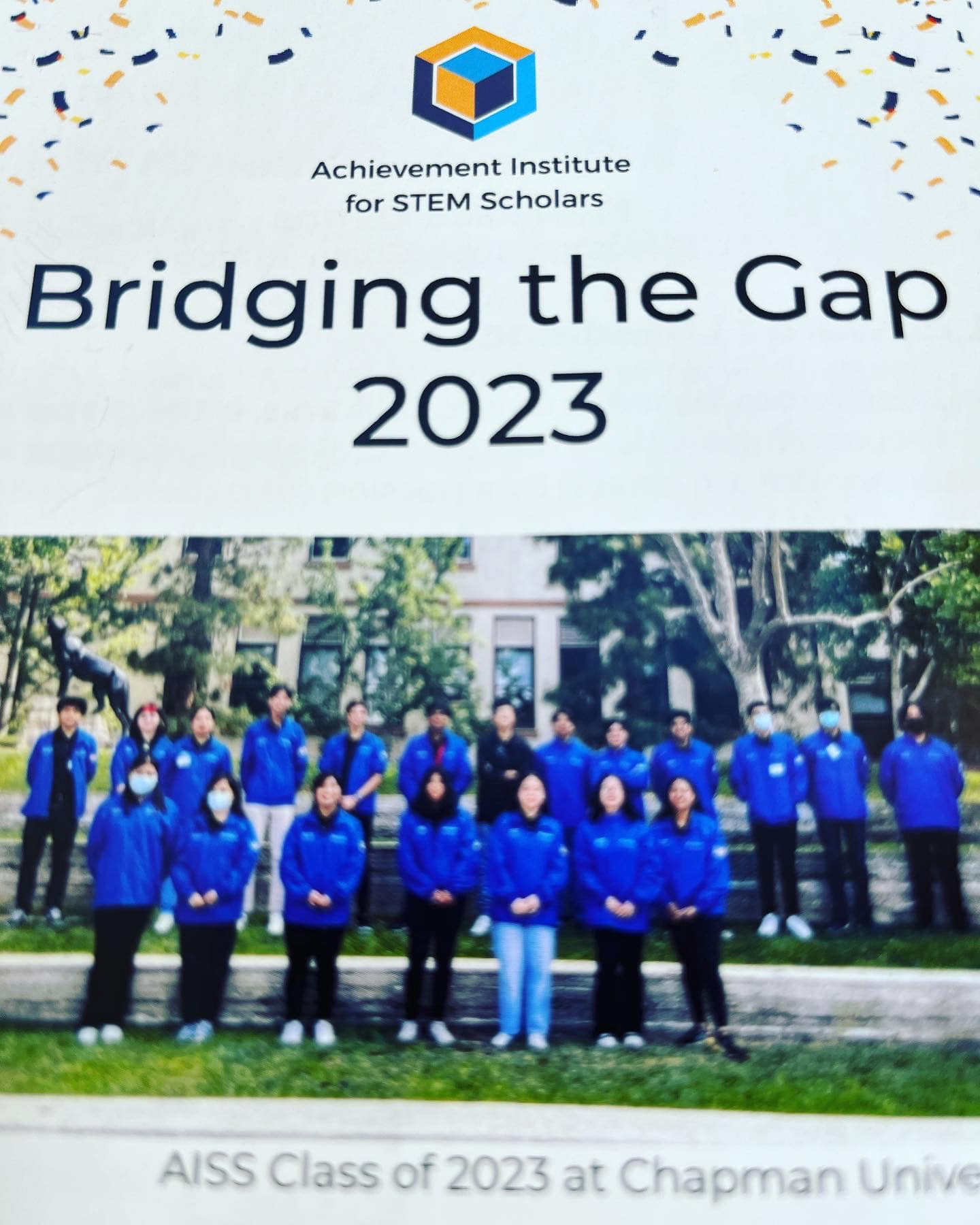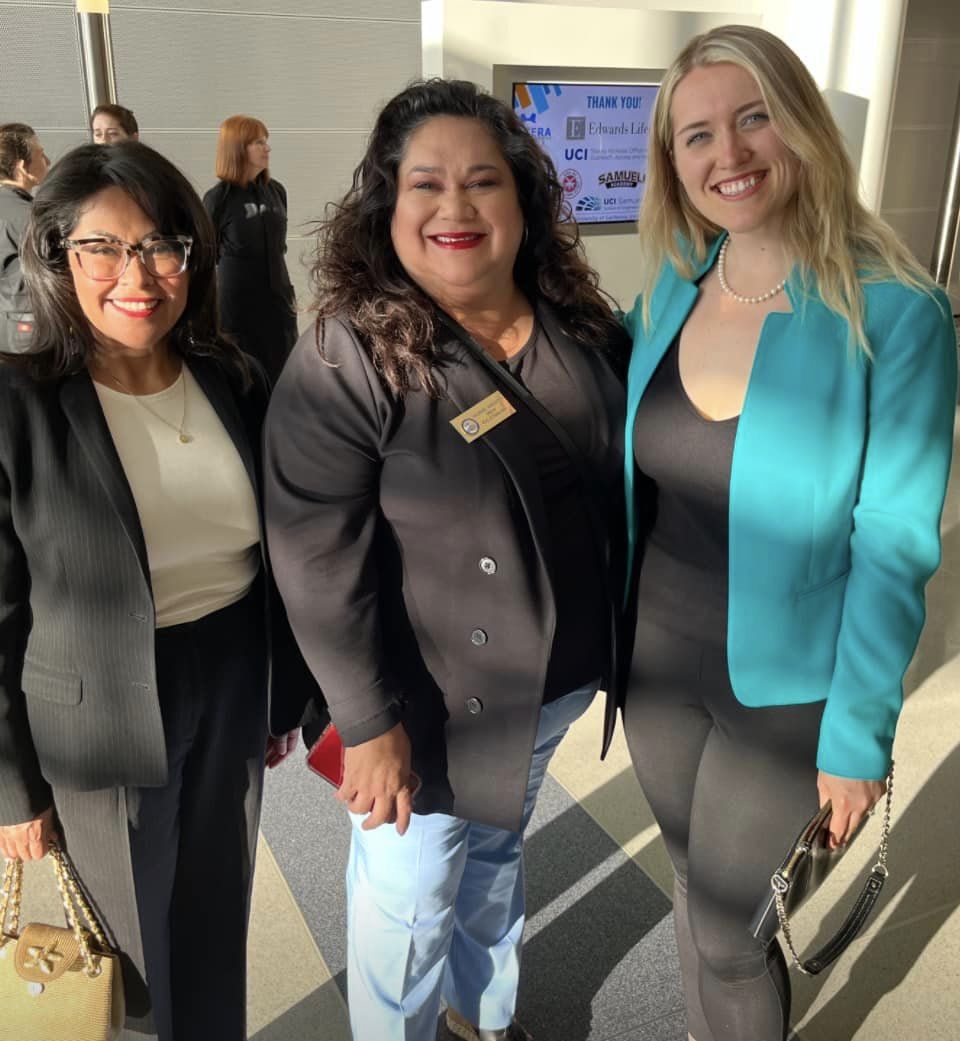 At the Achievement Institute (AISS) for STEM Scholars "Bridging the Gap 2023" event. Congratulations to all the students who completed an intensive two-year program focused on STEM career awareness and on college readiness.
---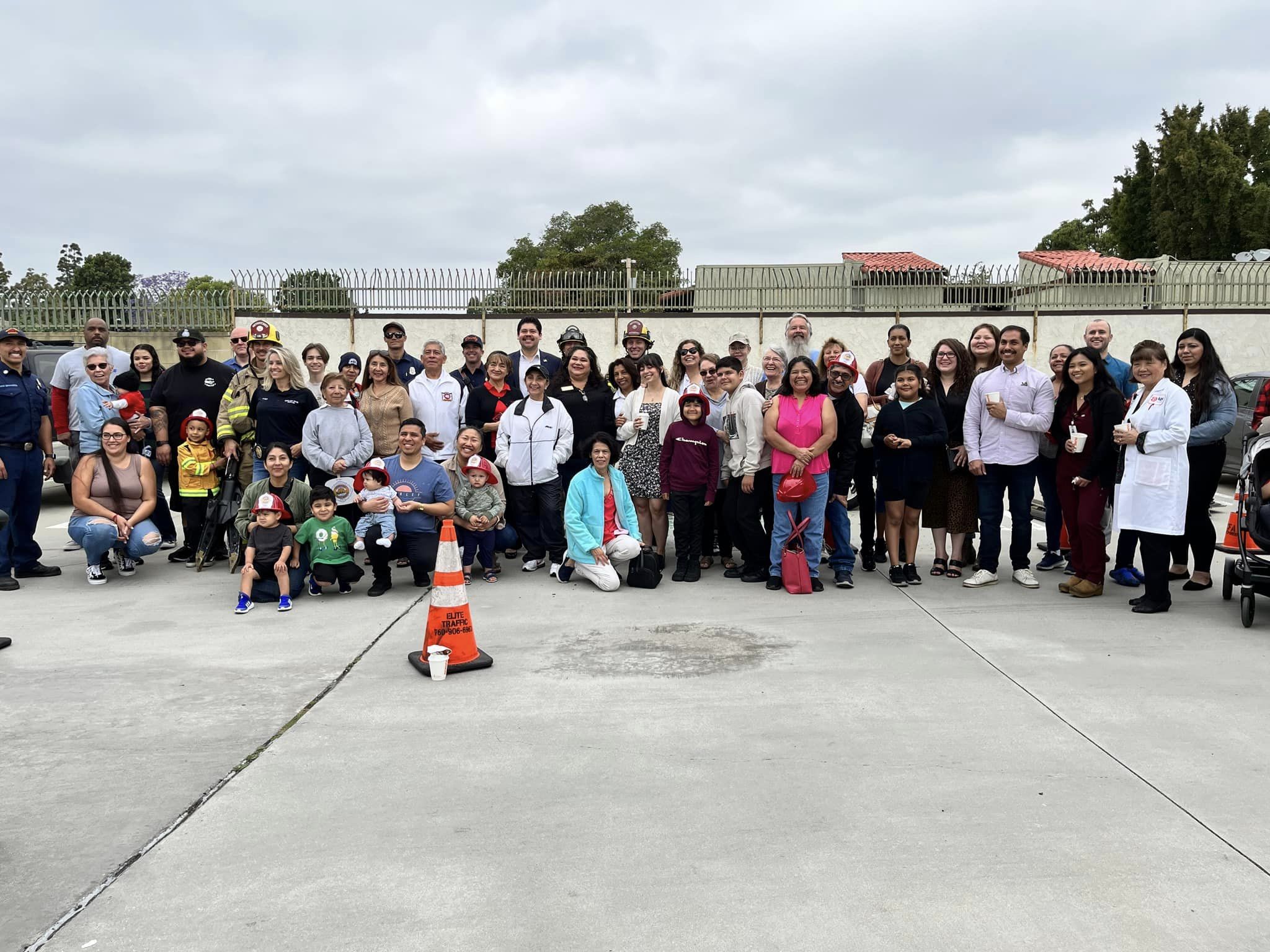 Thank you Station 76 , Orange County Fire Authority, for inviting the community to join us for coffee and donuts with the SA Mayor and OC Fire!
---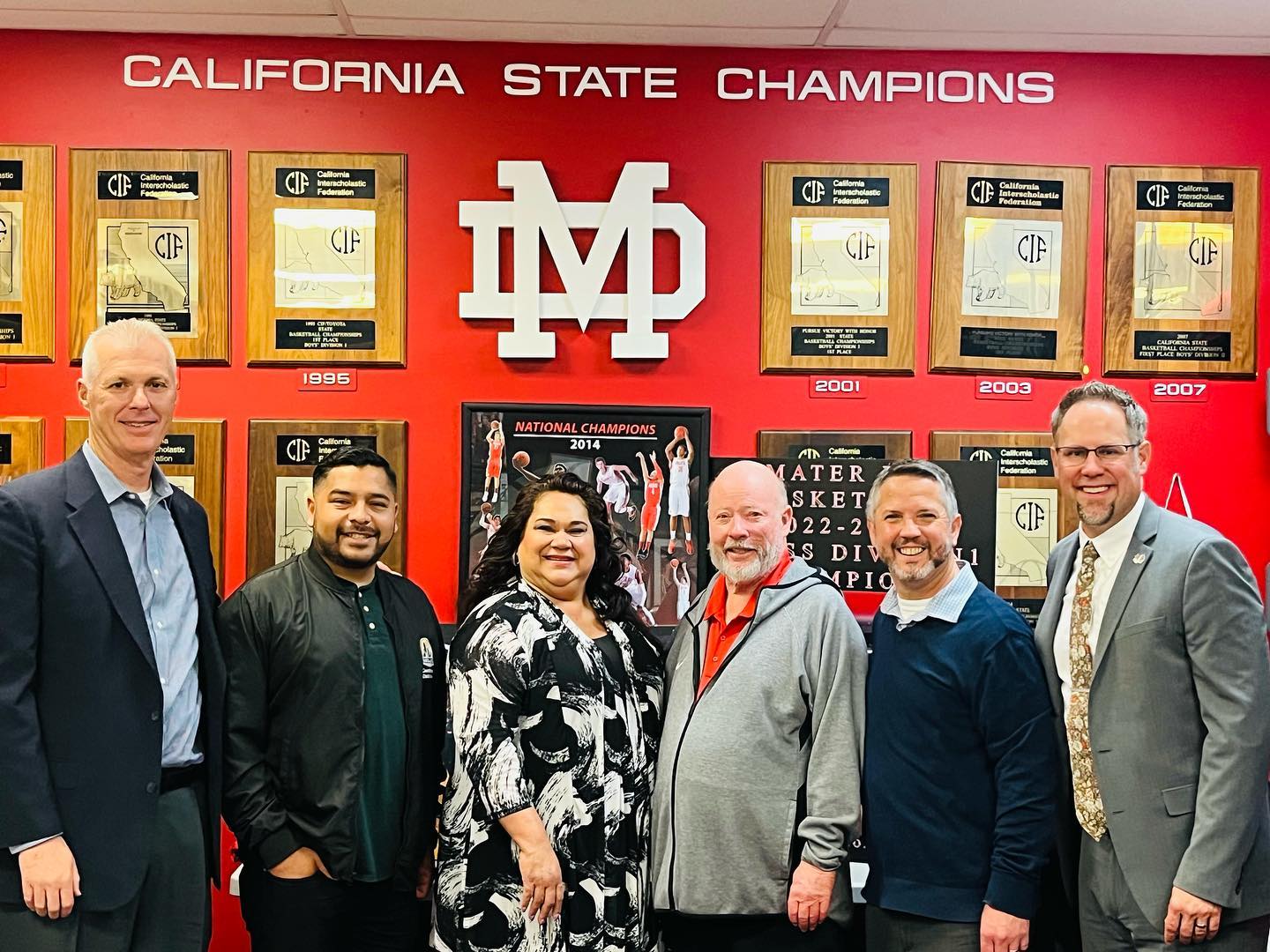 Councilmembers Phil Bacerra and David Penaloza joined me at a meeting with Mater Dei High School President Mike Brennan. I appreciated the opportunity to tour the campus and hear from their leadership and students about all the amazing programs happening.
---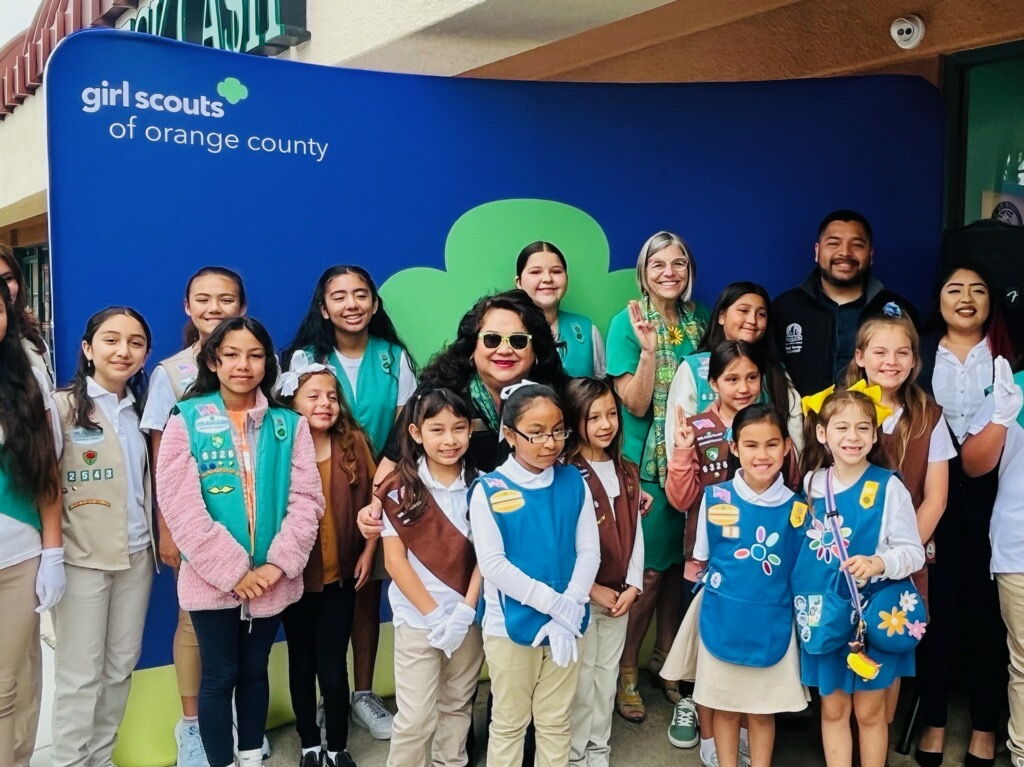 Girl Scouts of OC grand opening ceremony in Santa Ana! These girls represent our future senators, CEOs and astronauts.
---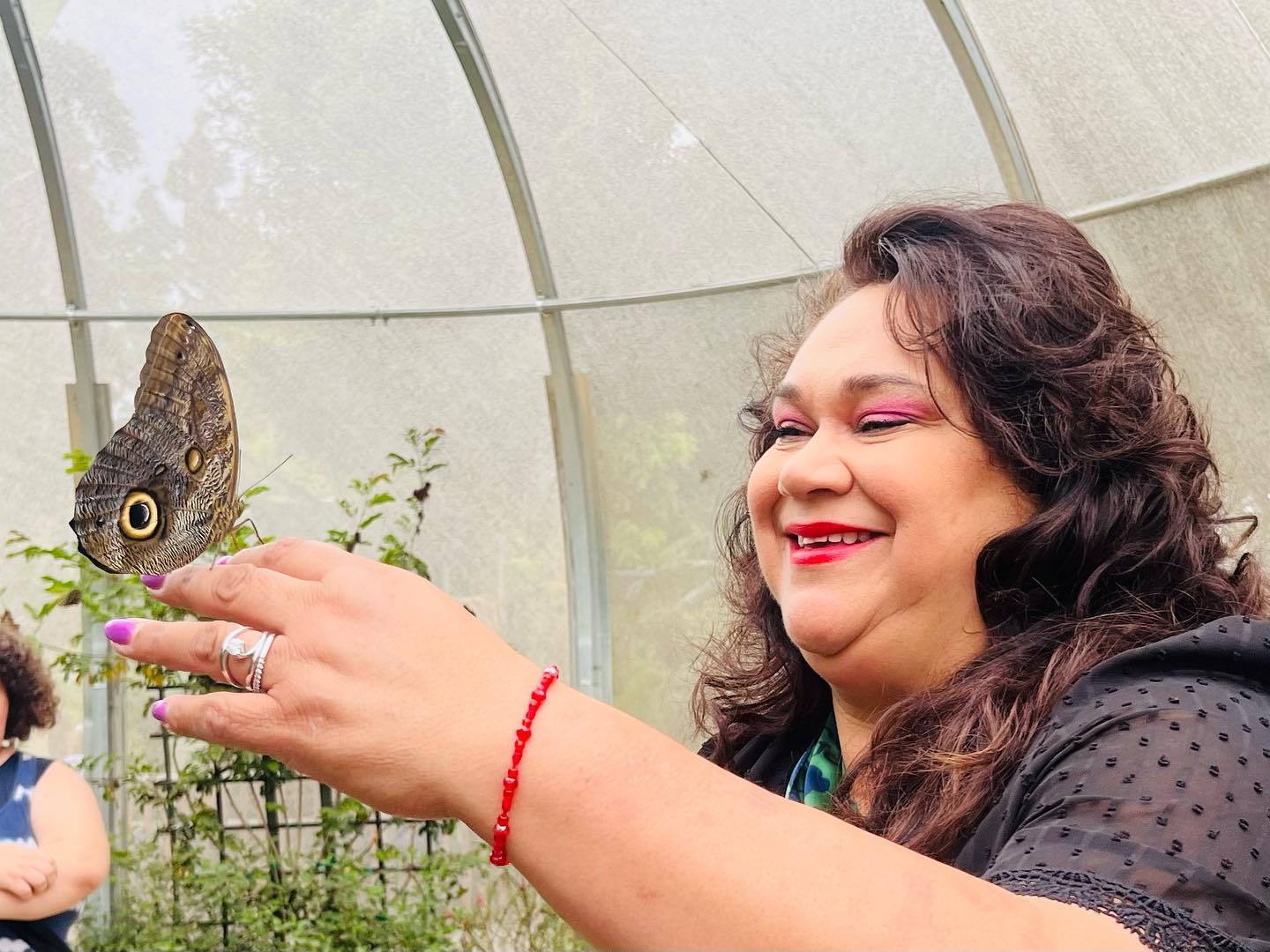 Inviting everyone to come enjoy Flight! A Live Butterfly Experience at the Santa Ana Zoo. I had a great time exploring and learning about the many varieties of butterflies from around the world!
---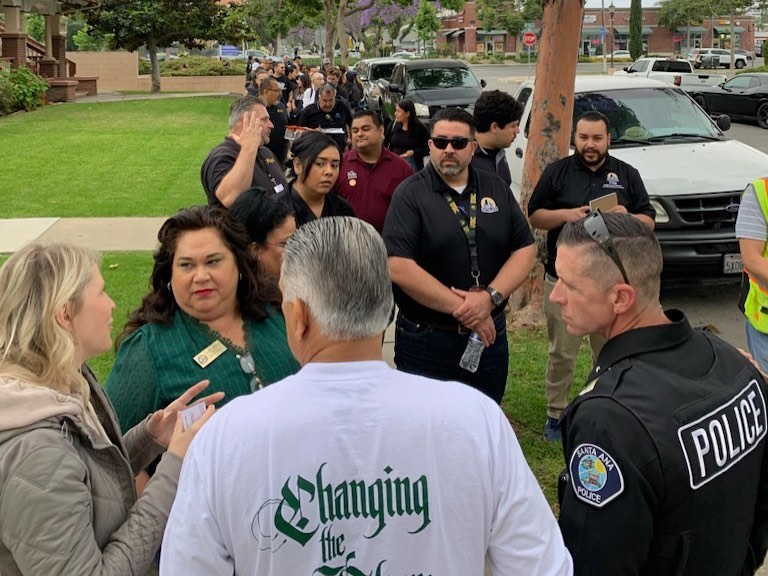 Walking and talking with neighbors and local businesses on my monthly Walk with the Mayor event. Thank you to Councilmember Penaloza, Project Kinship, Neutral Ground, FCA, Higher Ground, Project Foodbox, PAAL program, Teen Challenge and Santa Ana Police Department for joining me.
---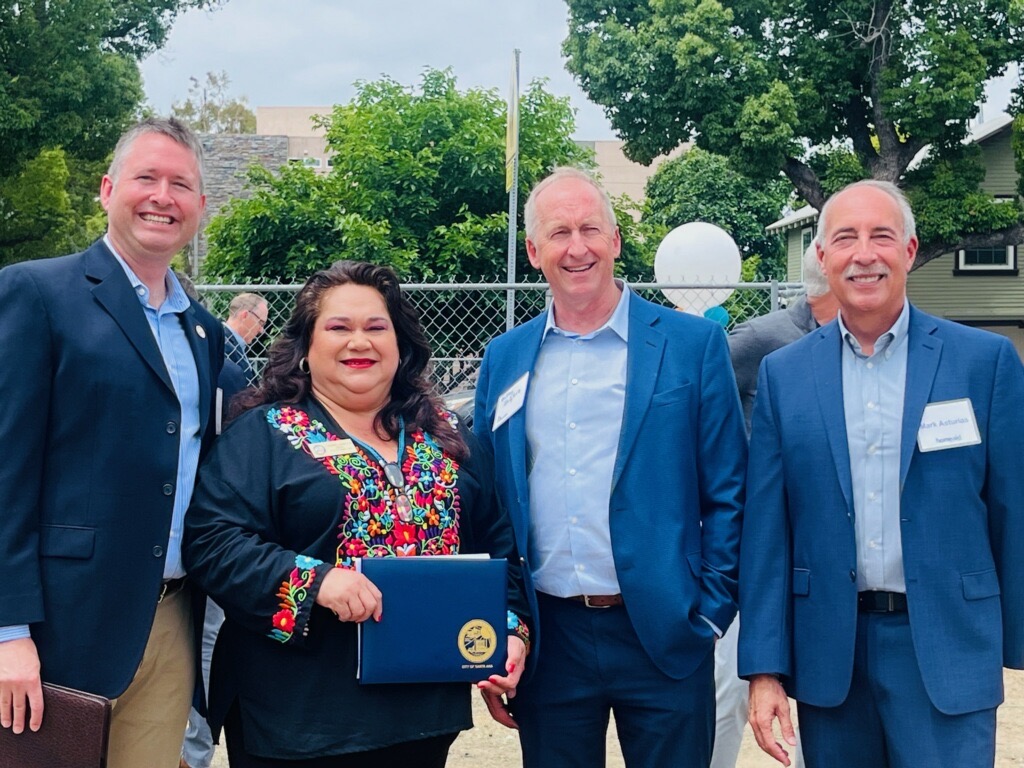 FX Residences groundbreaking event. This amazing project is a collaboration with the City of Santa Ana, Homeaid OC, City Ventures and Mercy house. I'm looking forward to our newest permanent supportive homeless housing project being completed.
---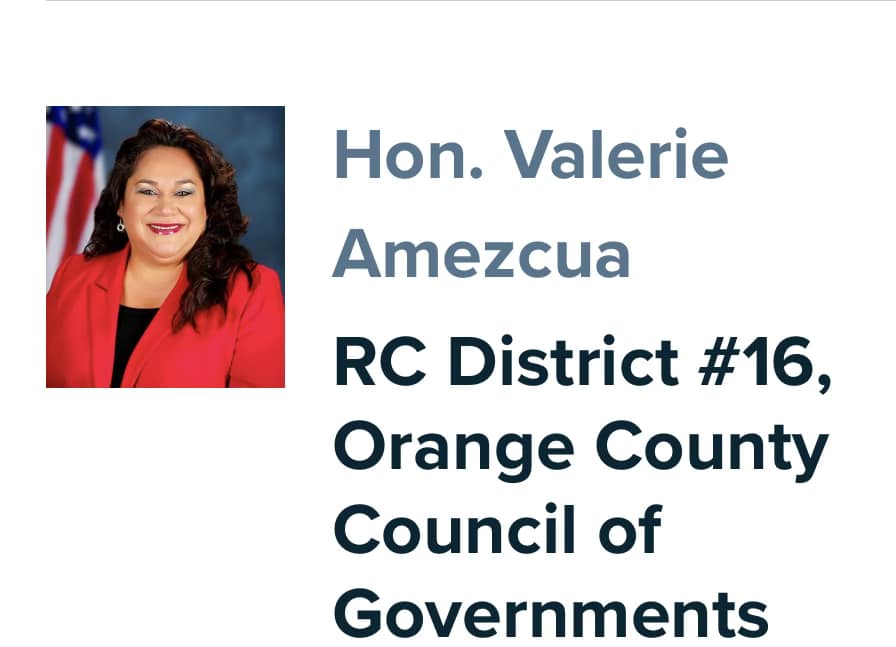 Honored to join Southern California Association of Governments (SCAG) and Orange County Council of Governments (OCCOG) representing the City of Santa Ana.
---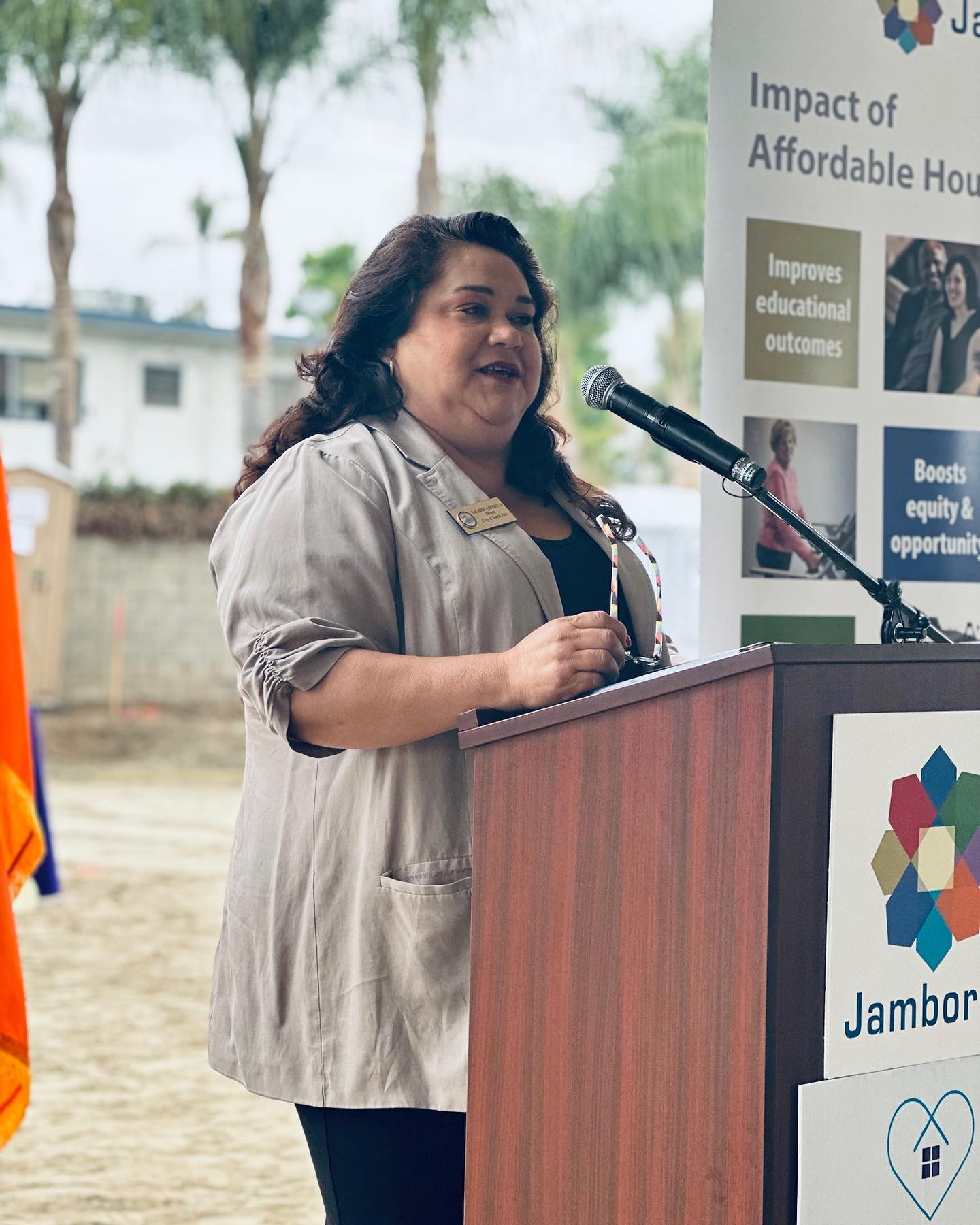 Congratulations to WISEPlace on their first affordable housing expansion project. I was honored to speak at the groundbreaking ceremony and excited for the completion of this project that will include 47 furnished affordable housing units for women.
---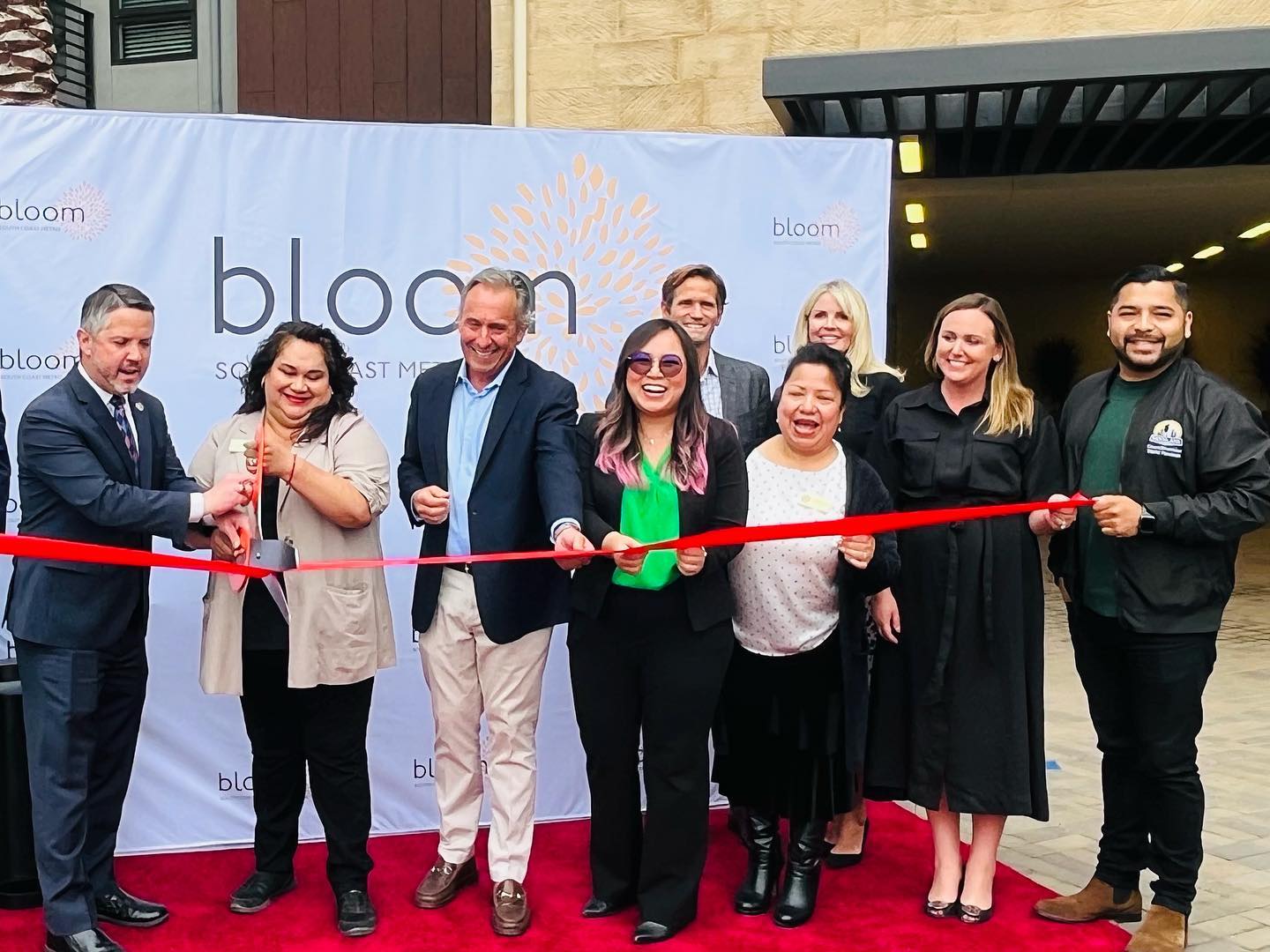 Thank you, Legacy Partners, for inviting me to speak at the Bloom South Coast Metro ribbon cutting event. This new development brings 226 new housing units for our residents.
---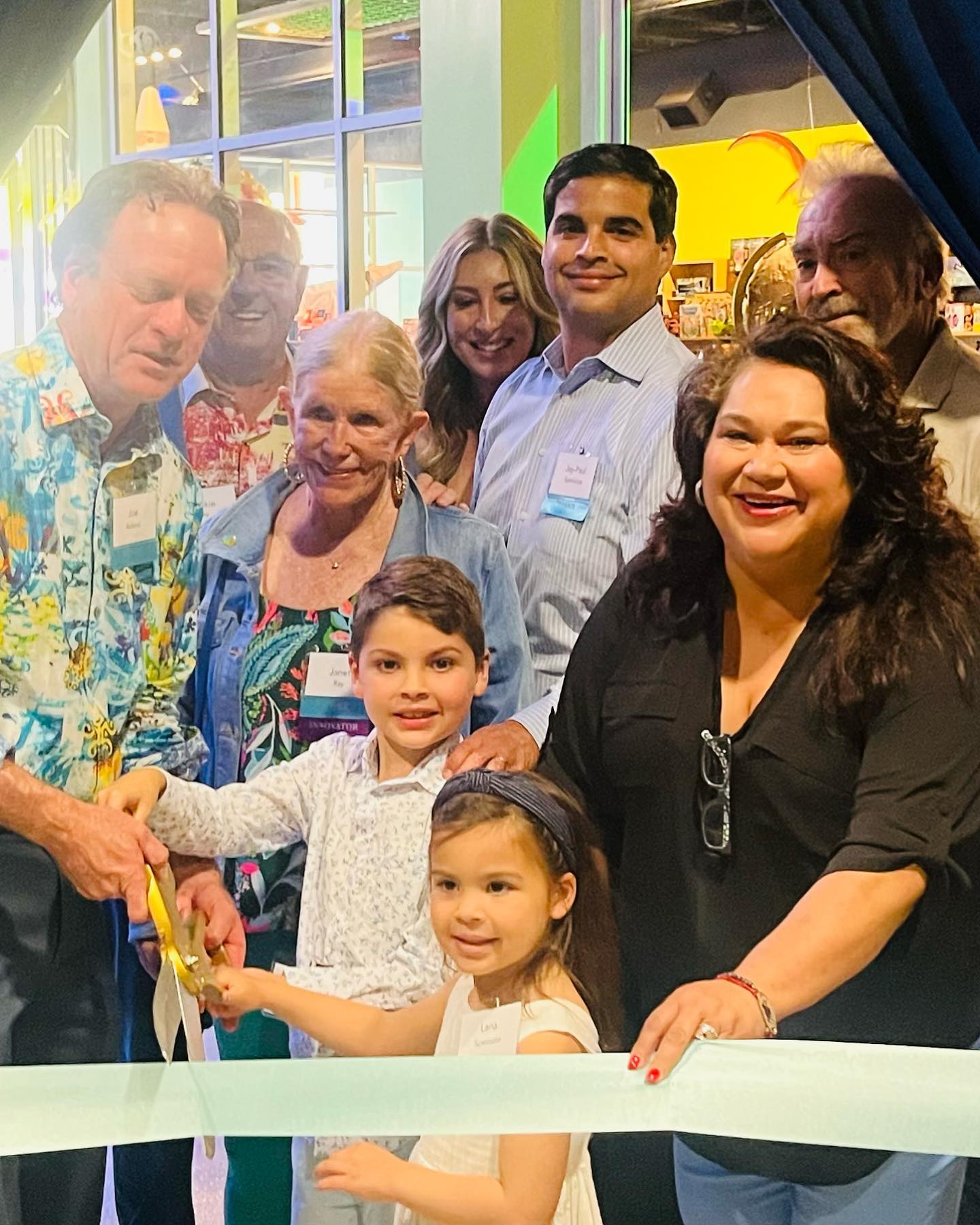 Exciting start to my day speaking at the Discovery Cube Sea Lab and Ocean Encounter Grand Opening. Come out and bring your families to see these amazing sea creatures!
---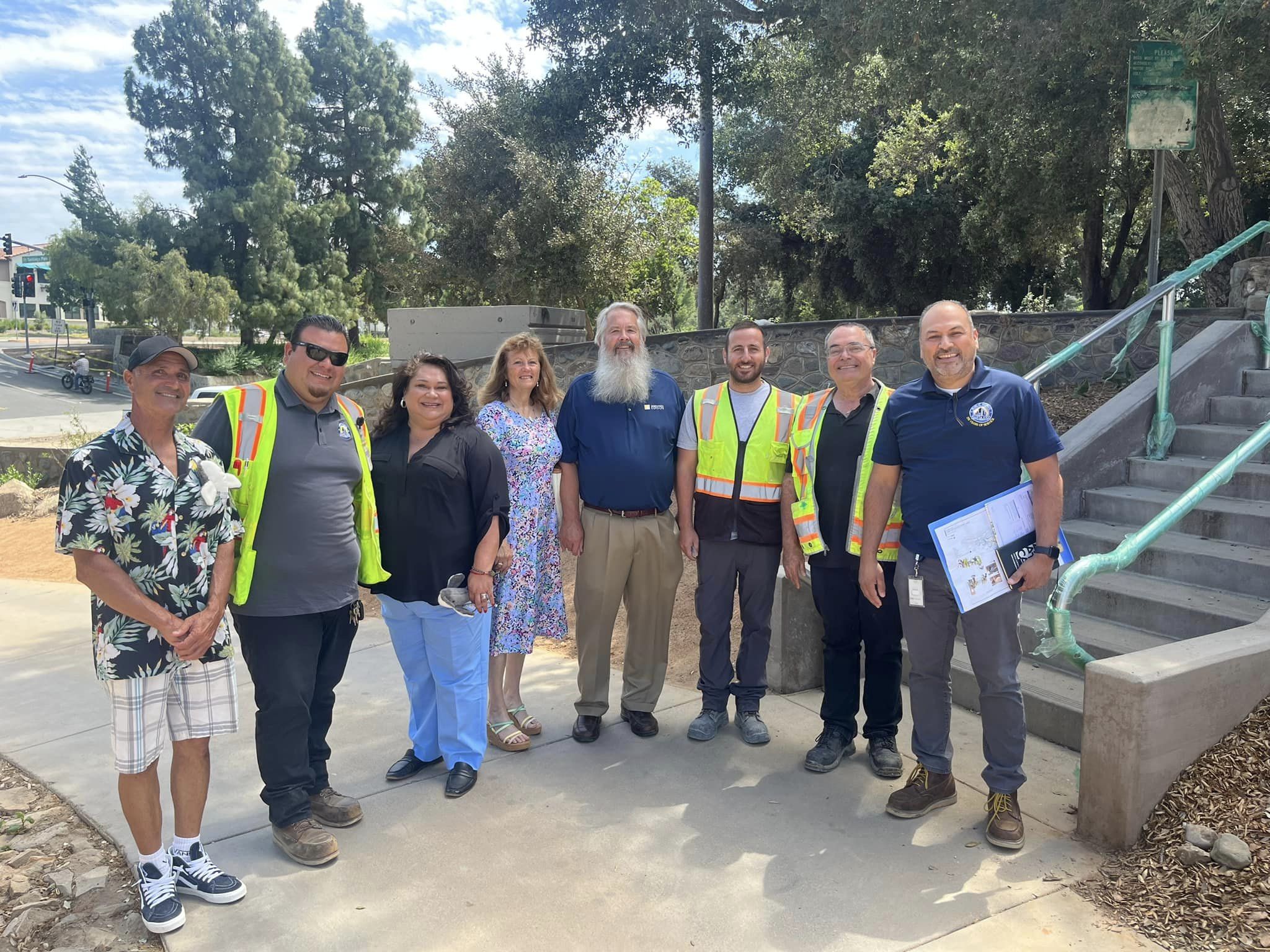 Walked Santiago Park and saw all of the great work and improvements happening. We will have a ribbon cutting soon and our families will be able to enjoy the park.
---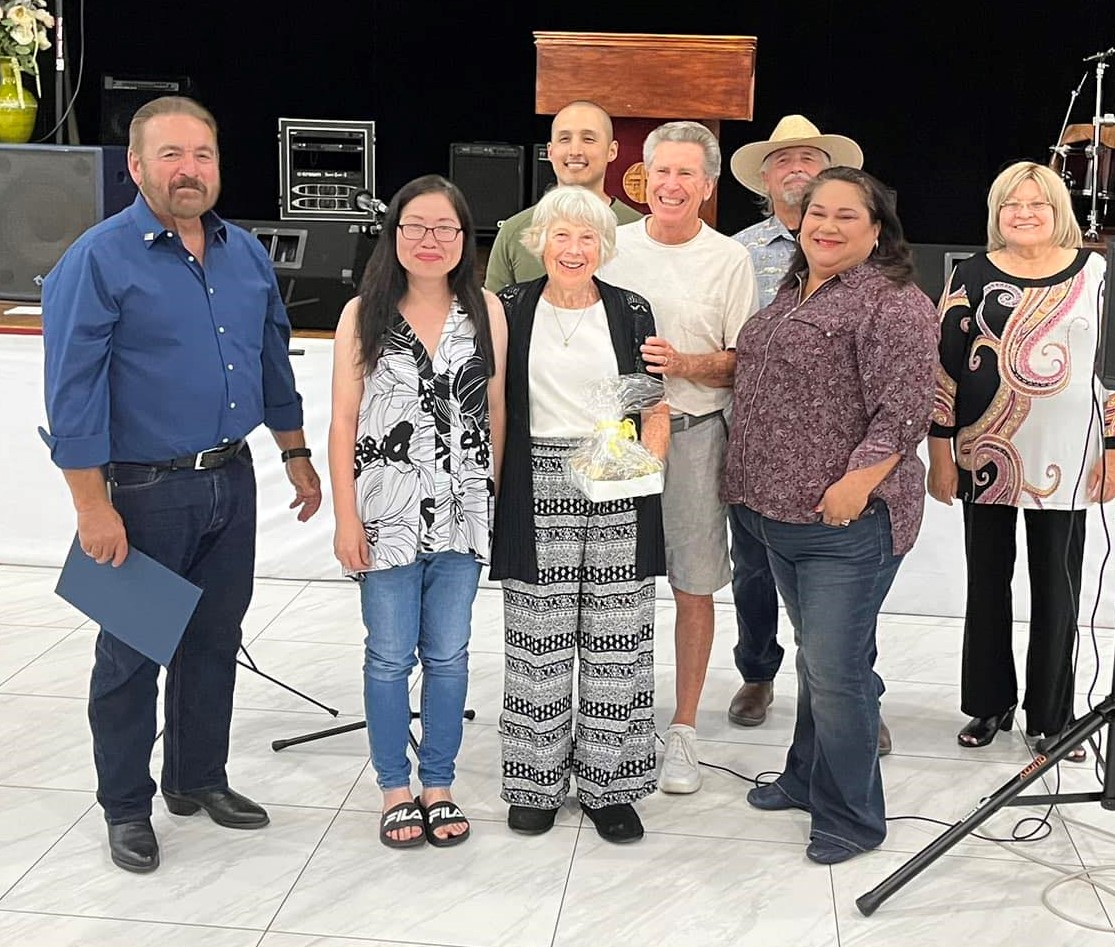 Speaking at the Casa de Santiago Neighborhood Association meeting. They honored a few neighbors with the Most Beautiful Yard and Hero Awards.
---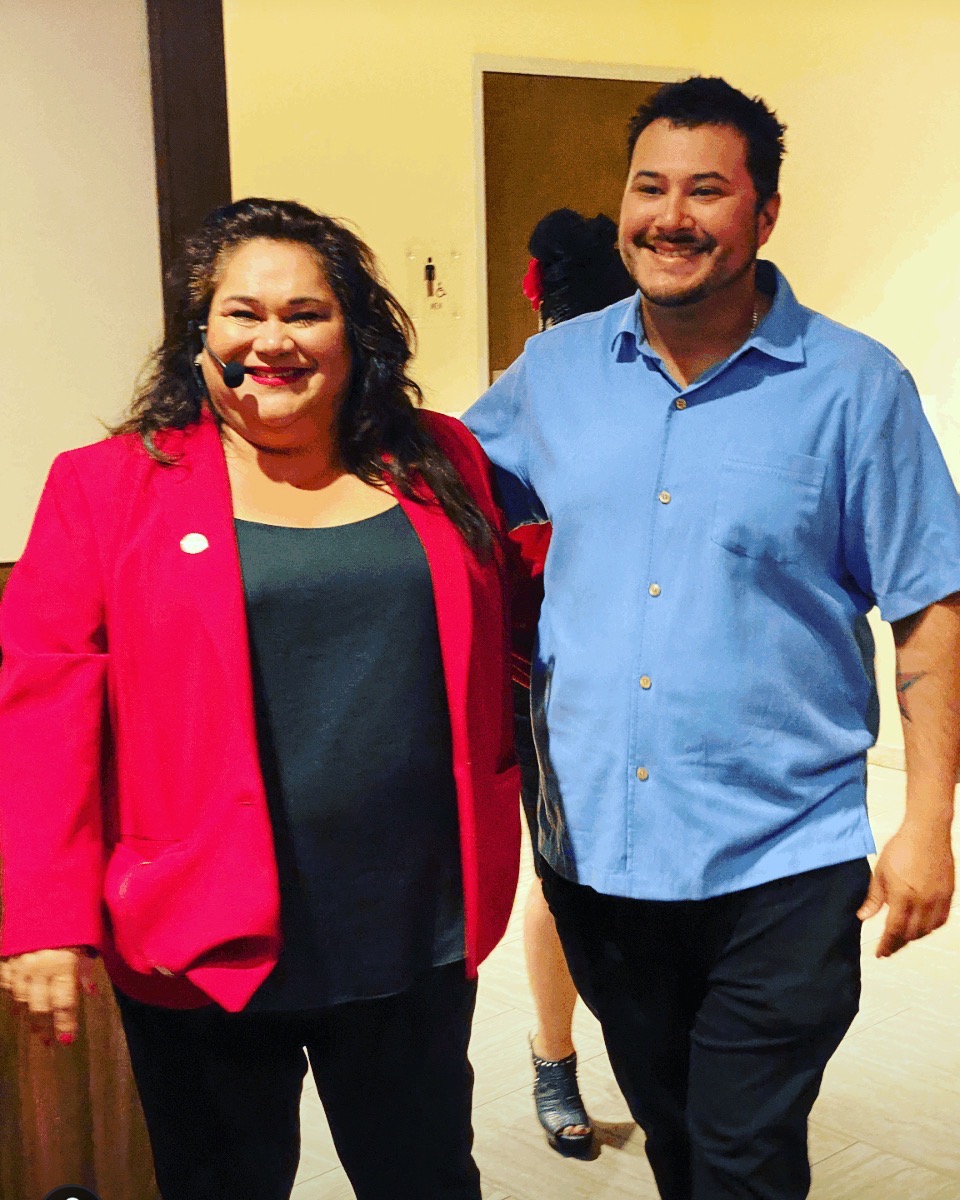 Thank you to everyone, including my son Mike Melendrez, who joined me at my 1st State of the City event. A sold-out crowd came to share why we LOVE Santa Ana!
---
Invite me
If you'd like to invite me to attend an event in your neighborhood or in connection with your organization, please feel free to make that request. Use this form to contact me.
For more City news, please follow the City of Santa Ana on Facebook, Twitter and Instagram, and share my newsletter with friends and family.
---