In this issue of COSAS, get updates on 4th Street construction, learn how the police department is working to hire more female officers, find fun activities like Fiestas Patrias and Wilderness Club excursions, and more Santa Ana news and events.
---
Spotlight photo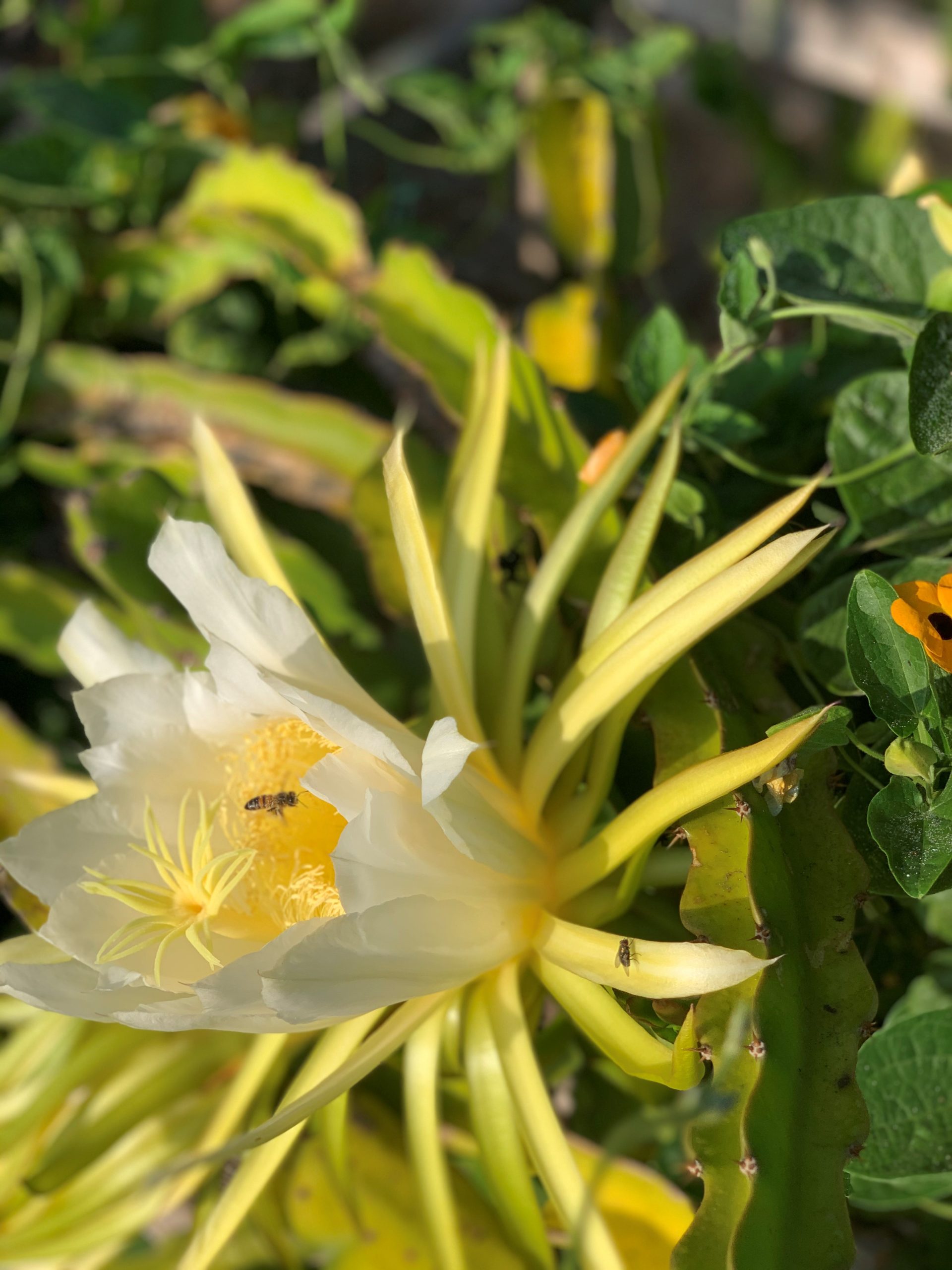 Dragon Fruit from Jerome
Photo Credit: Santa Ana Community Gardens
To submit your own original photo of Santa Ana to be featured in the next newsletter, complete this form.
---
City Manager's highlights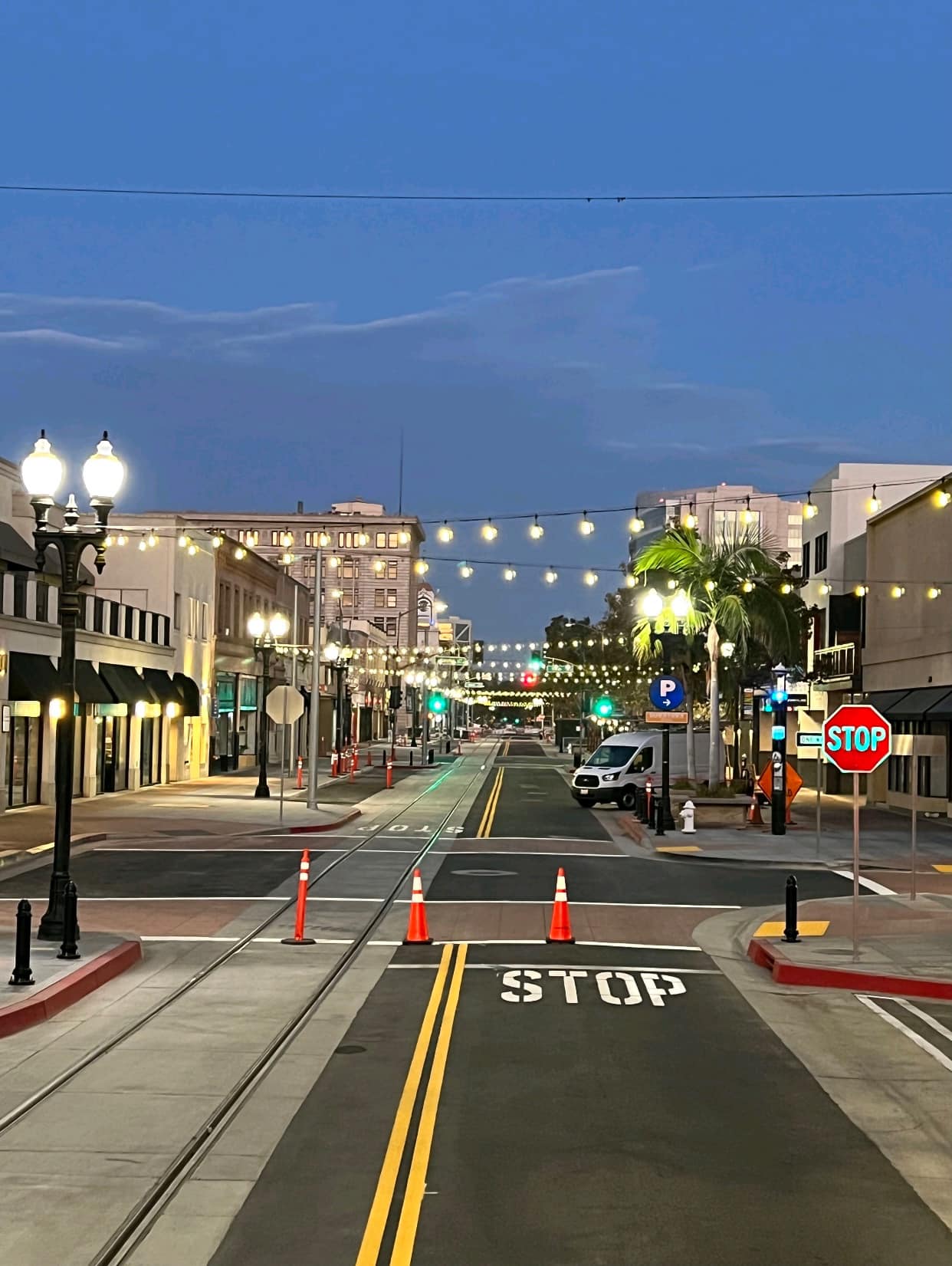 4th Street update
As construction for the OC Streetcar continues through Downtown, the last couple of weeks have provided some positive updates for our community.
Part of 4th Street is now open in both directions, from Main Street eastbound passing French Street.

We've added decorative lights to beautify Calle Cuatro.

The Orange County Transportation Authority this week approved nearly $680,000 to help us cover the costs of free parking that we have been providing at City-owned lots this year to help affected businesses.
This is in addition to the $3 million in business grants the City Council has approved to help the businesses affected by the construction of the OC Streetcar and $1.2 million from the County of Orange. So come downtown to support local businesses and enjoy lots of art and activities!
Fiestas Patrias is back!
Our 42nd annual Fiestas Patrias festival celebrating our community's vibrant Latino and Hispanic culture is back after a two-year absence during the pandemic! The free festival is taking place this weekend, September 17 and 18, on Flower Street between Civic Center Drive and Santa Ana Boulevard.
Learn more about Fiestas Patrias
---
News
SAPD holding first women's hiring expo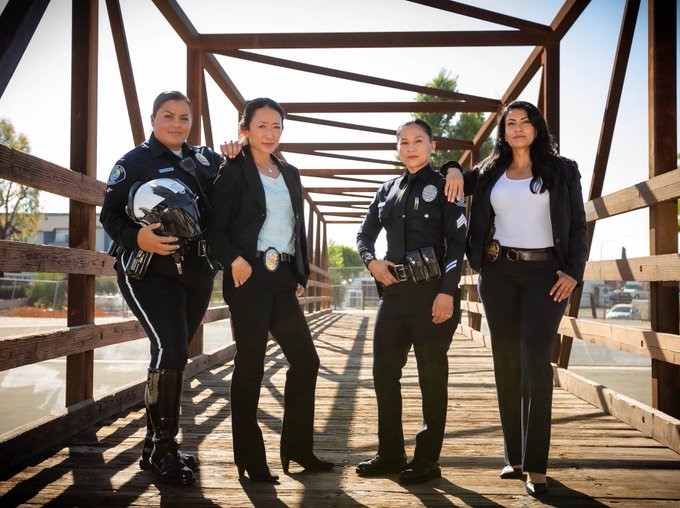 In Santa Ana, we value a diverse workplace in every City department, so I'm proud that the Santa Ana Police Department is having its first Women's Hiring Expo next month. The event will take place on October 1 from 10 a.m. to 1 p.m. at the SAPD Community Room, 60 Civic Center Plaza. The expo will give women interested in a career in law enforcement the opportunity to meet the current female officers and professional staff and learn about the application and testing process. If you or someone you know is interested in attending the expo, you must register to attend.
---
Santa Ana Public Library receives $9 million grant
The Library Services Agency has been awarded over $9 million from the California State Library Building Forward Grant Program to fund a variety of critical maintenance and infrastructure projects at the Main Library. The Santa Ana Public Library received the 5th-highest award amount out of the 234 projects funded. The grant will supplement Revive Santa Ana funds (federal pandemic relief) and is a big step toward revitalizing and restoring our historic Main Library. To make sure it has the best resources, services and spaces, we would like to hear from residents about what you value! Take a brief survey to let us know what you would like included in the renovation.
---
Parks and Rec creates Wilderness Club!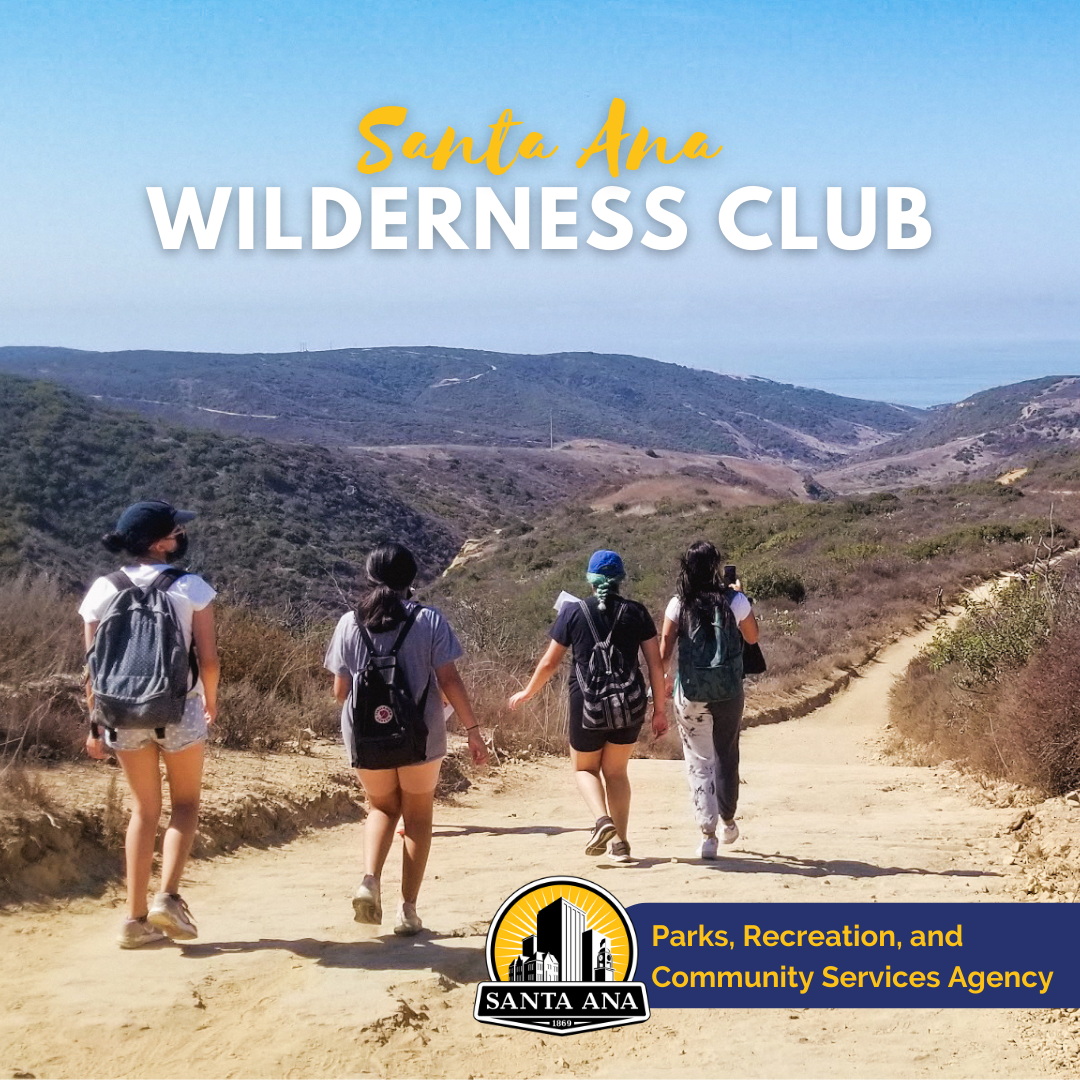 Be a part of Santa Ana's first Wilderness Club! The club explores the nature that exists in our everyday habitats and local wilderness parks through guided hikes, field trips and volunteer activities. The first hiking field trip will be at Fairview Park in Costa Mesa on Saturday, October 22, at 9 a.m., which is maxed to capacity! You can sign up for the waiting list below. The second hike is scheduled for November 19 at Irvine Regional Park. Additional details about the second hike are coming soon!
Sign up for the Oct. 22 waiting list
---
OCFA participates in National Disaster Preparedness Month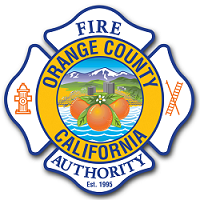 September is National Disaster Preparedness Month and Orange County Fire Authority has put together a campaign that aims at increasing public awareness for ways to prepare for an emergency. The campaign will encourage residents and families to take action and use this month to establish a plan, make a kit, and address their home hazards. Every week this month will focus on a different topic toward preparing for a disaster. Click on the link below to access the useful resources!
OCFA disaster preparedness resources
---
Watering trees in the summer heat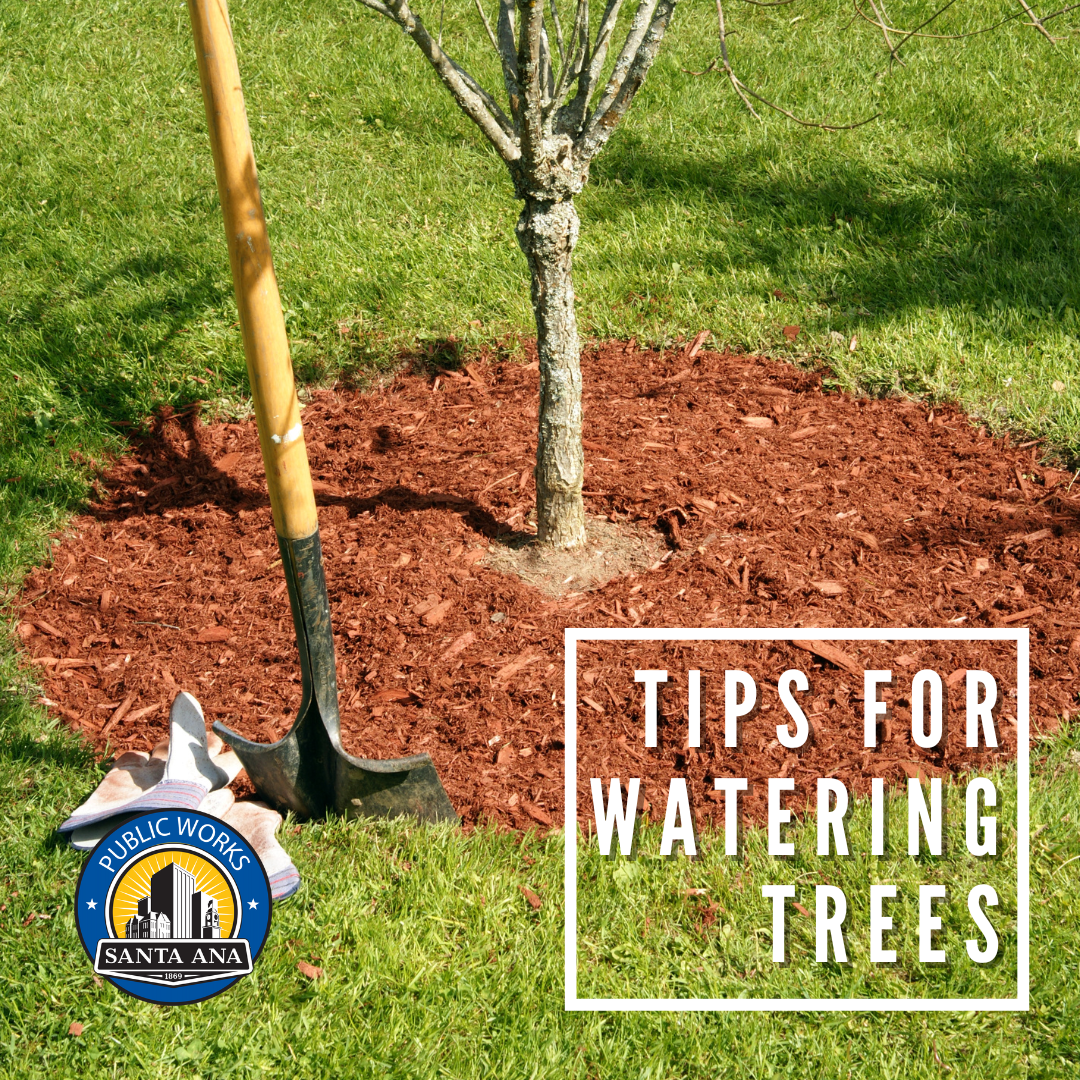 Are you keeping an eye on your parkway tree and trees on your property? Below are some helpful tips on how to properly water trees during the summer heat and techniques on how to improve water retention. Adding mulch to the base of a tree will reduce water loss from evaporation, reduce the growth of unwanted weeds and replenish nutrients as it biodegrades.
Water in the early morning or evening.

Avoid wetting foliage when watering.

Don't over water.

Avoid watering trees right at the trunk.

Water trees and shrubs slowly.

Mulch ring around the base of tree: 6-inch layer and 4-foot diameter.
---
Win a free tour of California's Water System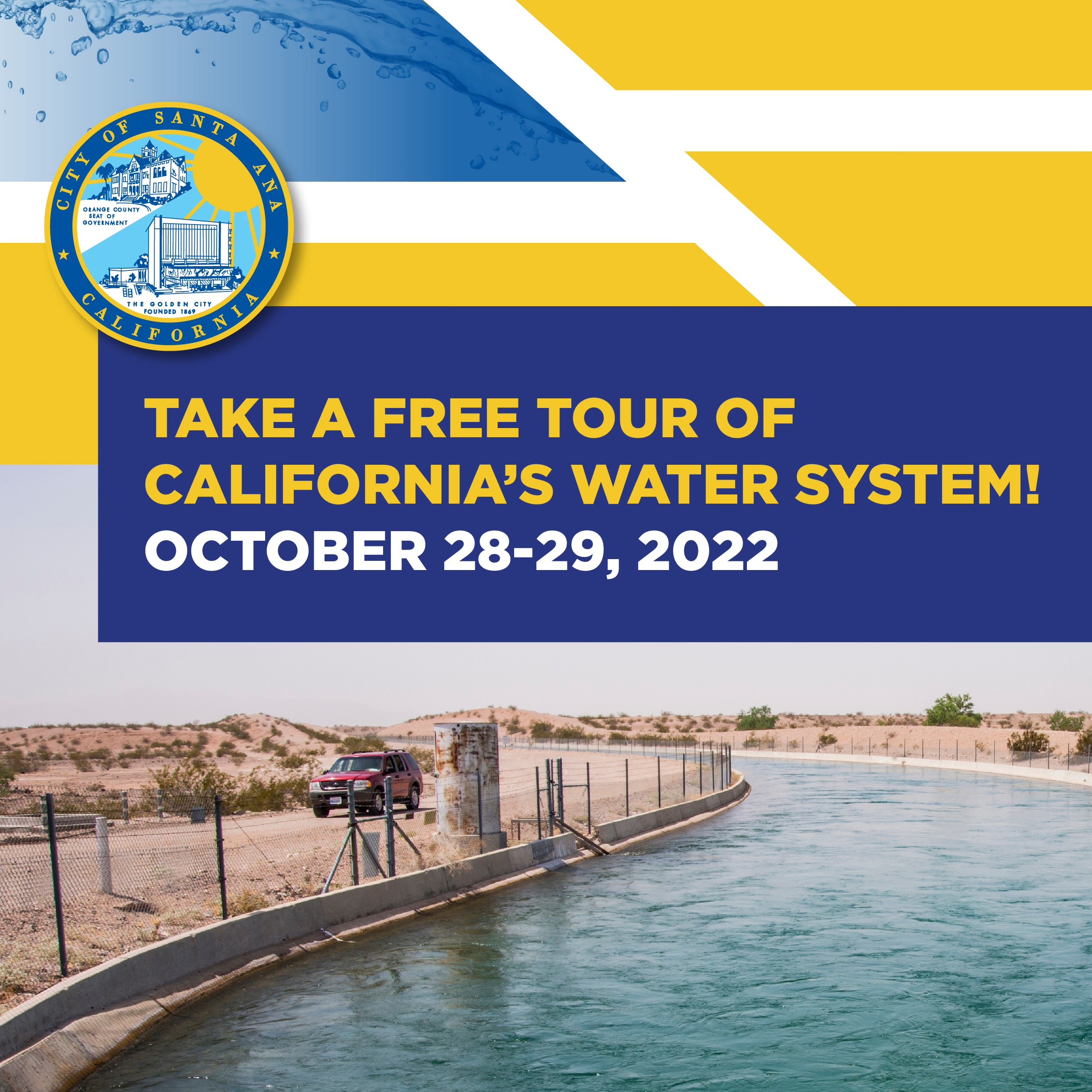 Would you like to gain first-hand knowledge about your water supply at an all-expenses-paid tour of the State Water Project and the Sacramento-San Joaquin Delta? Selected participants will fly to the Delta area Oct. 28-29, courtesy of the Metropolitan Water District of Southern California.
To apply, please submit your resume, a paragraph about yourself and a brief statement on why you should be selected for this opportunity to tzavala@santa-ana.org. Applicants must be:
A Santa Ana resident

At least 21 years old

Enrolled in higher education (not major specific)
---
Tales of the City
Putting on a show
After canceling or scaling back most of our City-produced events for two years during the pandemic, we have been making up for lost time! We brought back many traditional events, such as Fiestas Patrias this weekend, and the Santa Ana City Council added several new events.
Our Parks, Recreation and Community Services staff have been busy planning all of these fun activities for both children and adults, including movies and concerts in the park all summer long and several large festivals. For these big events, our staff has to book performers and line up vendors, develop a site plan to figure out where the stage and all of the other activities will be located, and plan many other details big and small – from parking to restrooms to lighting.
Watch this video of our latest event, our first Chicano Heritage Festival, and you can get an idea of how much work goes into it.
---
City Council meetings
City Council meetings are typically held on the first and third Tuesdays of each month at 5 p.m. Meetings now have both in-person and virtual participation and attendance and are live streamed on YouTube and CTV 3 (channel 3 on Spectrum and channel 99 on AT&T TV). If you'd like to provide public comments on agenda and non-agenda items, you can email, attend in person, or join the Zoom webinar online or by phone.
---
Events
Fiestas Patrias – September 17 & 18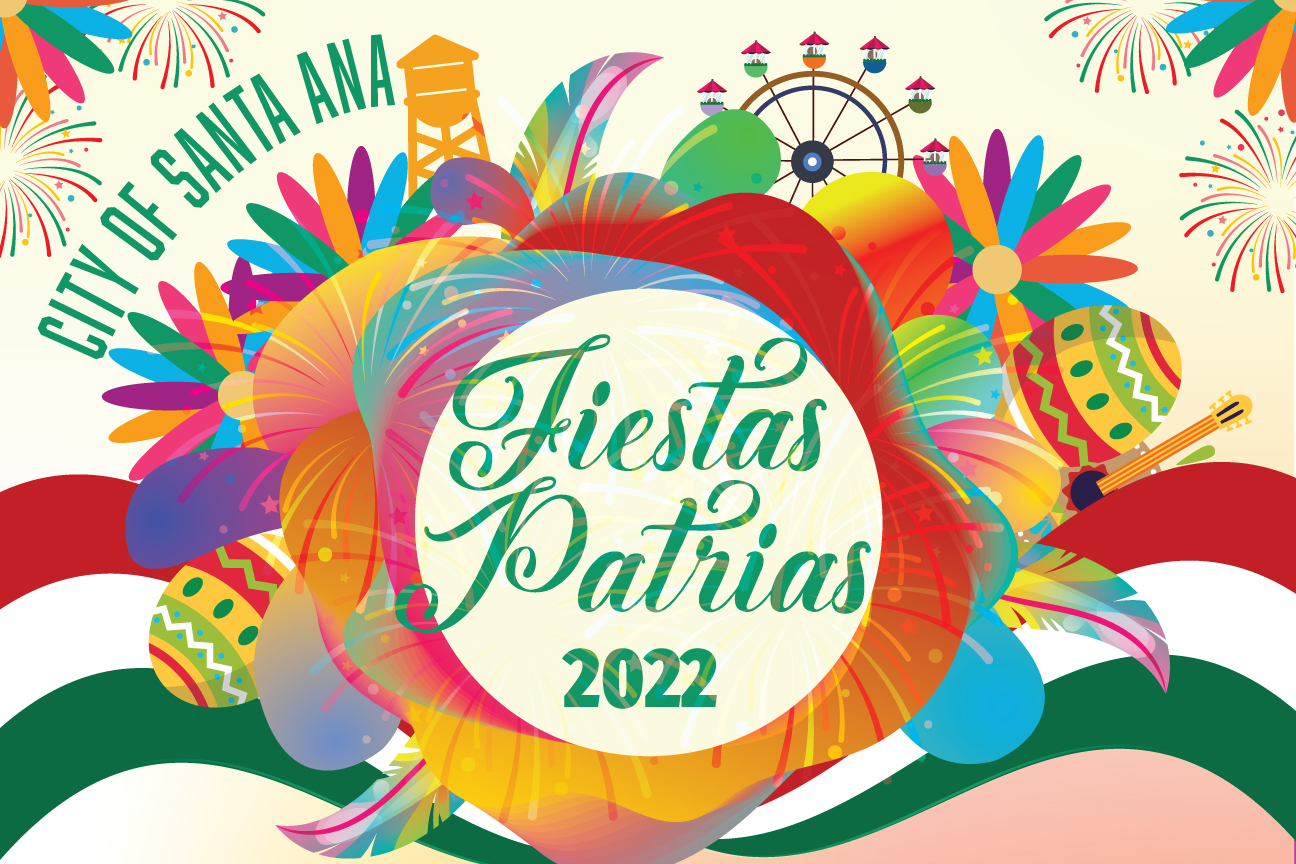 Join us on Saturday, September 17, and Sunday, September 18, to celebrate Fiestas Patrias, a series of holidays that mark the independence of various Latin American countries and celebrate our Hispanic and Latino culture in Santa Ana. Headlining performers are Beatriz Adriana and Raymix on Sept. 17 and El Chapo de Sinaloa on Sept. 18. We'll be celebrating with street fair festivities that include live music, food, cultural exhibitors, carnival rides, and more. 
September 17 & 18

12-8 p.m.

Flower Street between Civic Center Drive and Santa Ana Boulevard
Learn more about Fiestas Patrias
---
Mid-Autumn Moon Festival at Newhope Library – September 17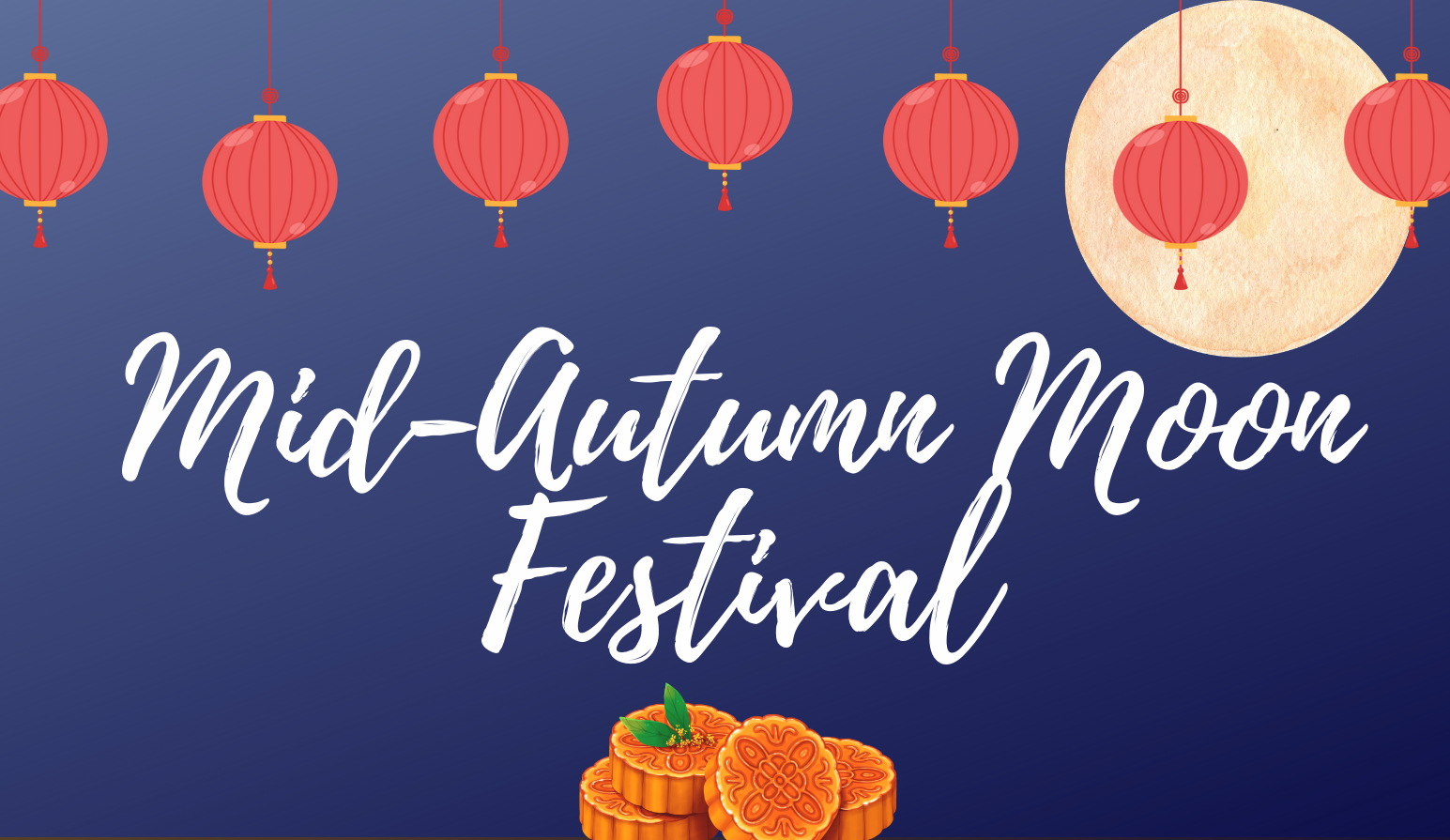 Join the Santa Ana Public Library to celebrate and learn about the Mid-Autumn Moon Festival, featuring a dragon dance performance, crafts, lantern decorations and more. All participants will get a free pre-wrapped moon cake while supplies last.
September 17

2-4:30 p.m.

Newhope Library, 122 N Newhope St.
---
Santa Ana Annual Inner Coastal Cleanup – September 17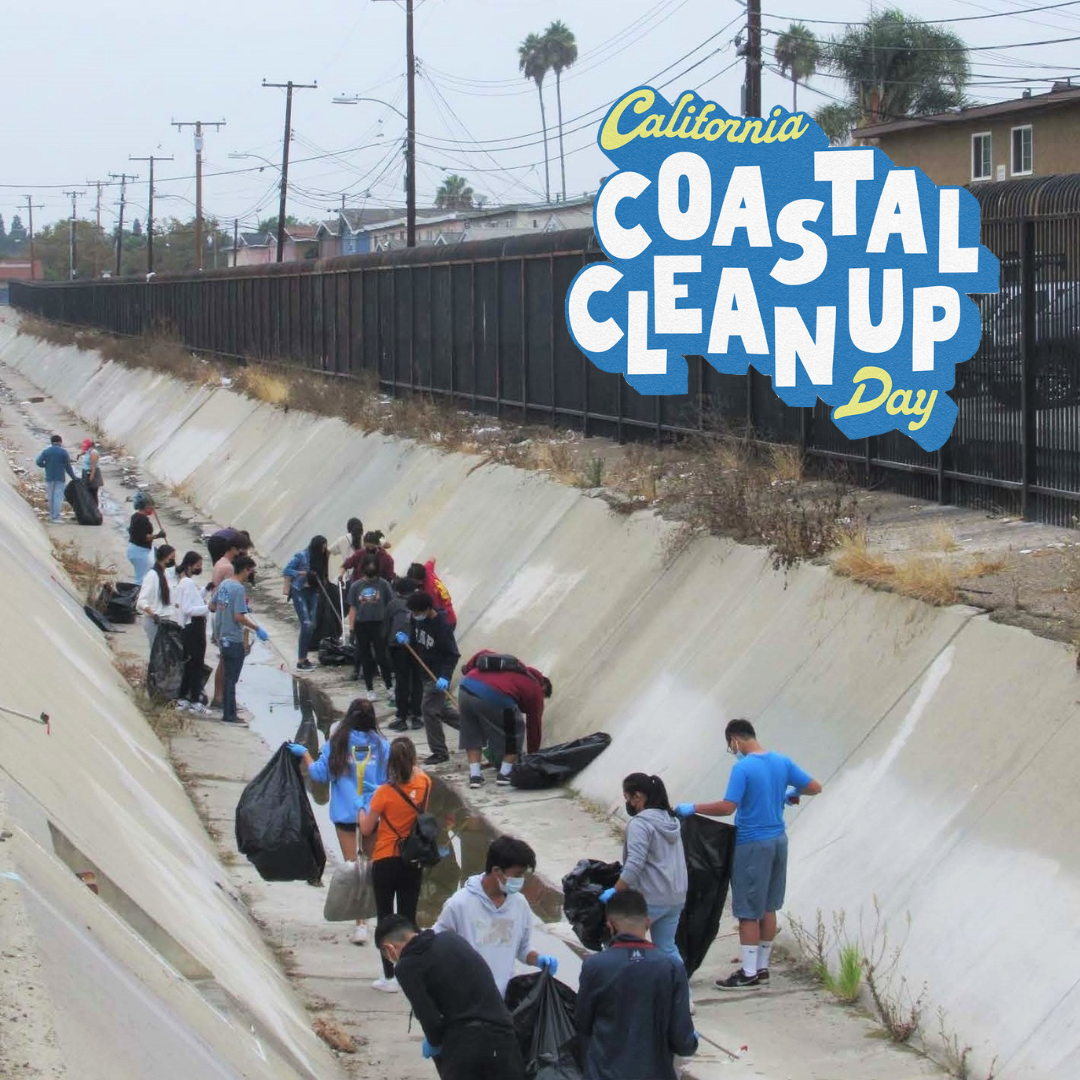 The City of Santa Ana Public Works Agency is hosting an Inner-Coastal Cleanup Day event at Jerome Park, located at 2115 W. McFadden Ave., on Saturday, September 17, from 9 a.m. to 12 p.m. All volunteers are required to sign a waiver and if under 18 years old, a parent or guardian must sign the waiver. If you would like to participate in the cleanup, please contact Craig Foster at (714) 647-5659 or cfoster@santa-ana.org.
September 17

9 a.m. to 12 p.m.

Jerome Park, 2115 W. McFadden Ave.
---
Future dog park community meeting – September 17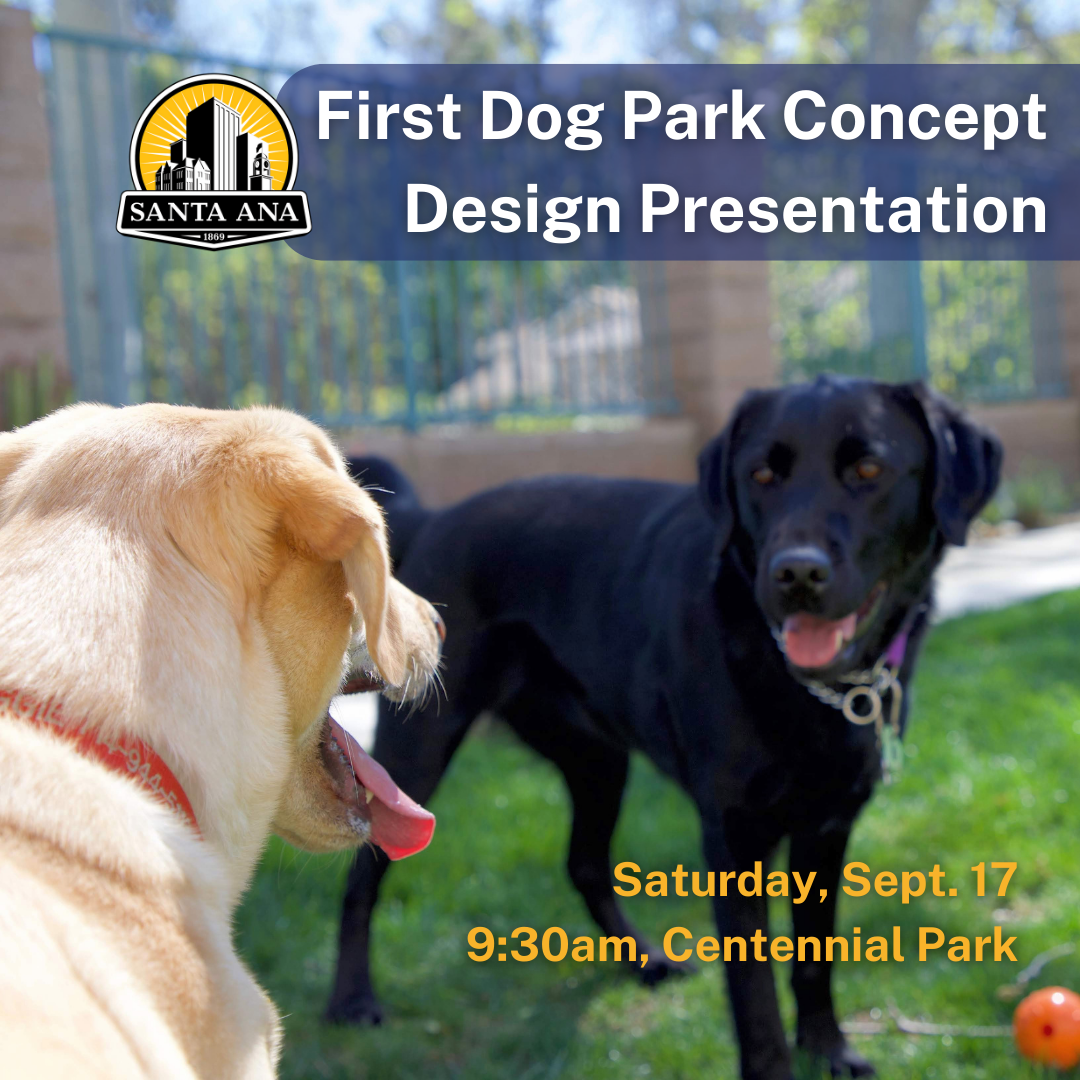 Santa Ana neighbors are invited to an in-person community meeting with the City of Santa Ana Public Works Agency to review the final concept design for the first ever dog park in Santa Ana. The final concept design showcases the ideas that the community requested. 
Saturday, September  17

9:30-11 a.m.

Centennial Park reservations office, 3000 W. Edinger Ave.
---
Donuts with Dispatch – September 21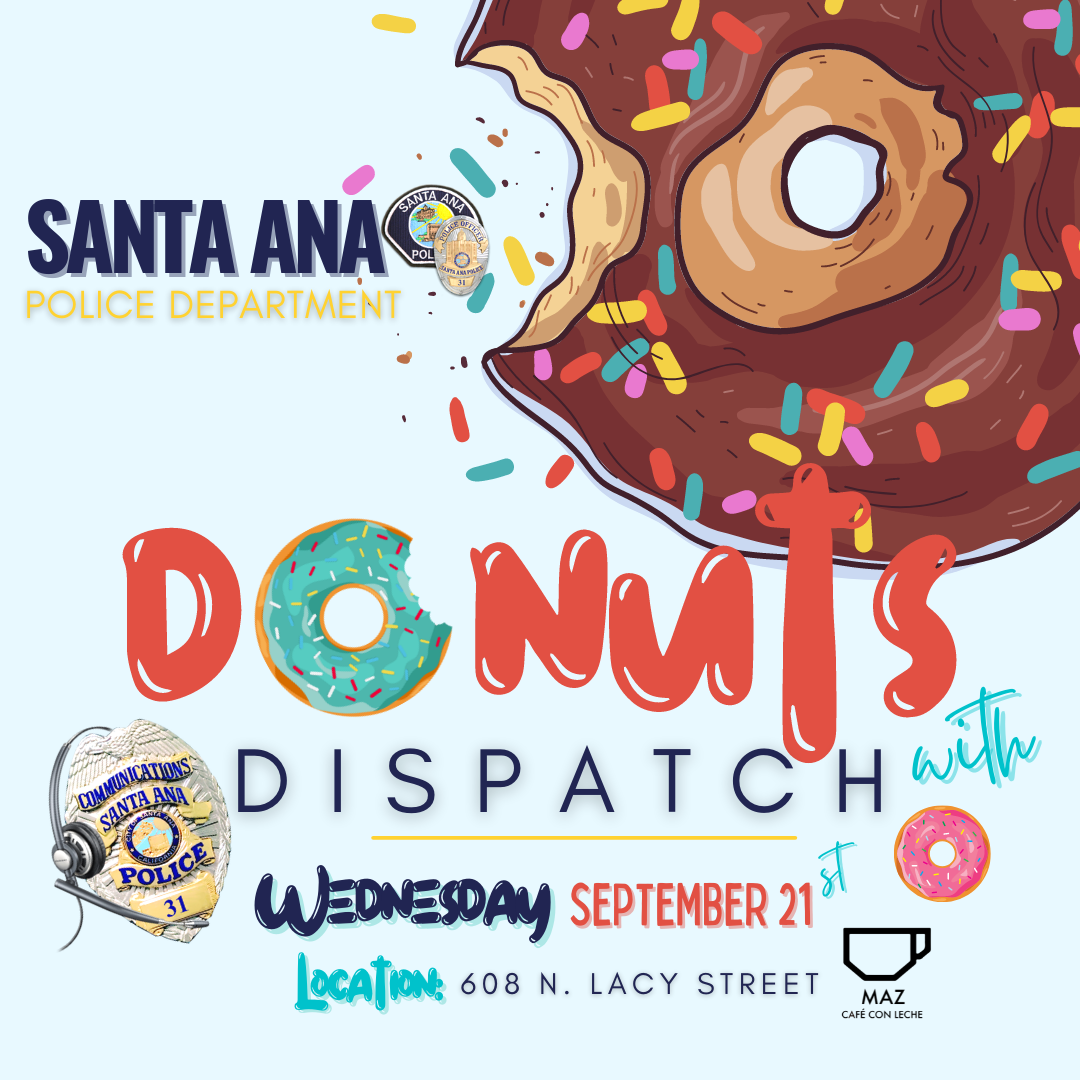 Come meet and greet the Santa Ana PD 911 Operators on Wednesday, September 21, from 8:30 to 10 a.m.! All attendees will receive a free donut and coffee courtesy of the Santa Ana Police Department. No registration required. 
September 21

8:30-10 a.m.

Maz Cafe Con Leche, 608 N. Lacy St.
---
Mid-Autumn Festival – October 1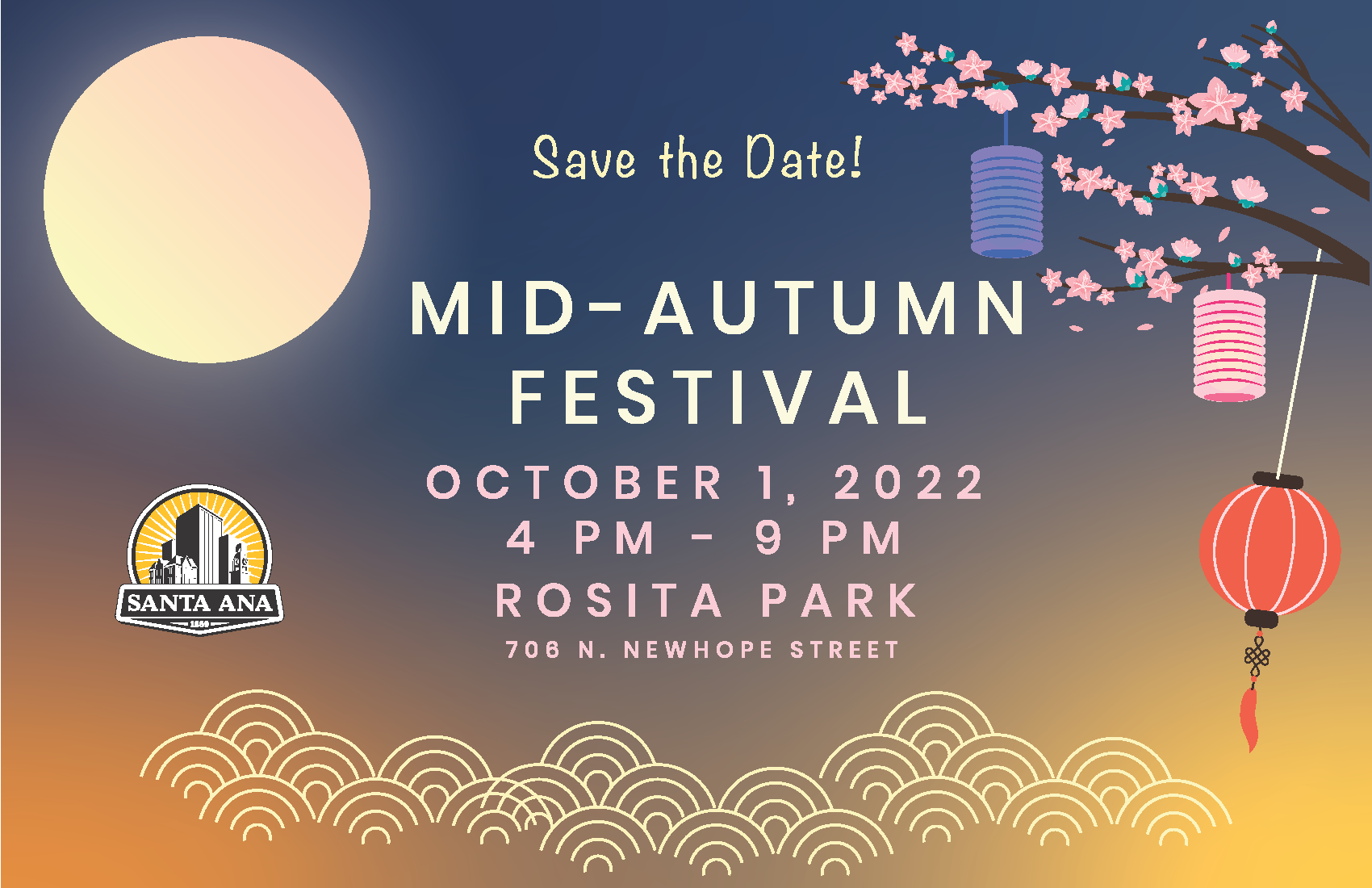 Save the date for our first Mid-Autumn Festival. We'll be celebrating at Rosita Park beginning at 4 p.m. The celebration will include a Lion Dance, a drum performance, a fashion show, food vendors, a kids zone, exhibitors, a raffle, music, and free mooncakes (while supplies last)!
October 1

4-9 p.m.

Rosita Park, 706 N. Newhope St.
---