In this edition of the City Manager's newsletter, learn about the City's successful efforts to address homelessness, calls for public art, new funding for nonprofits, what's going to happen to the historic YMCA building, and other local news and events!
Spotlight photo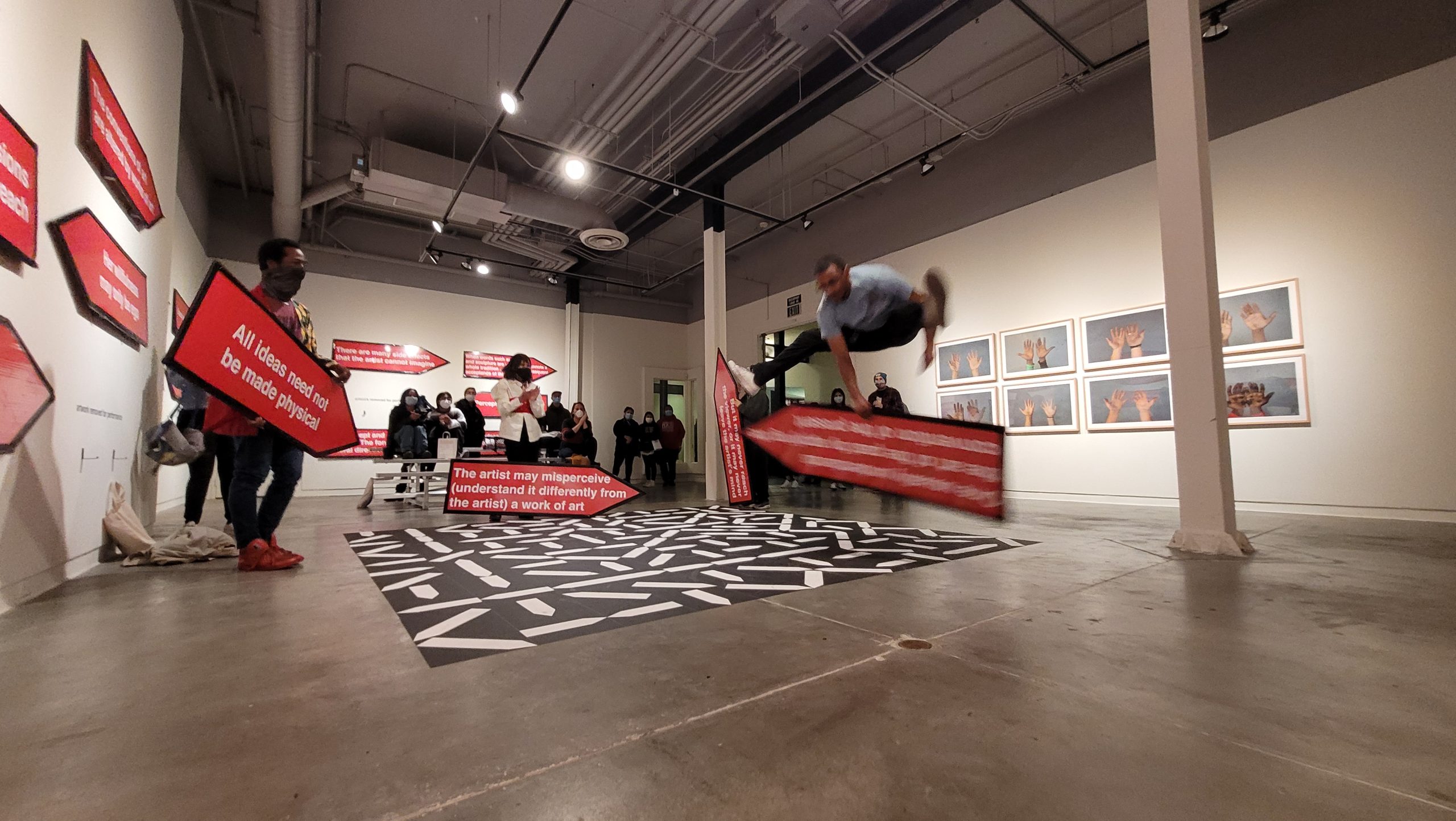 Sign spinners exhibition at Grand Central Art Center
Photo Credit: John S.
To submit your own original photo of Santa Ana to be featured in the next newsletter, complete this form.
---
City Manager's highlights
Finding solutions to homelessness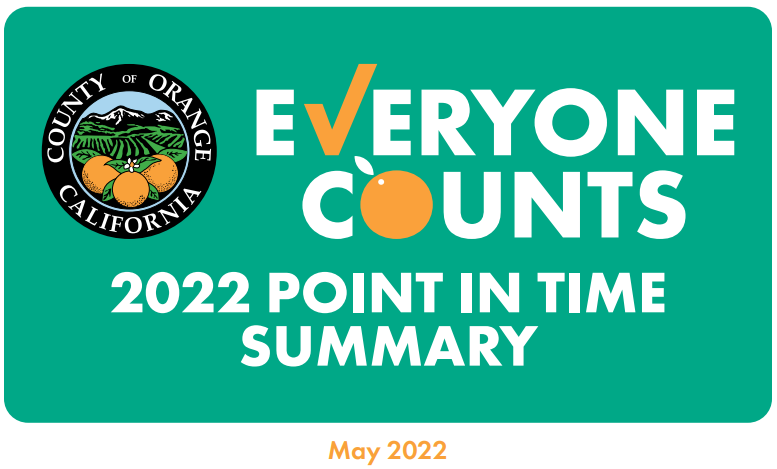 This week, the County of Orange released the results of its annual point-in-time homeless count, and I'm happy to say that it was good news for Santa Ana. The count found that Santa Ana's homeless population declined by 44%, or 779 people, from 2019 to 2022. This was the third-largest decrease by percentage among Orange County cities in the homeless count that took place Feb. 21-24, 2022, and by far the single largest drop in the number of unhoused people countywide.
While we know more work needs to be done, this news shows that our intensive effort to provide outreach, services and shelter to unhoused individuals over the last three years is paying off.
Read the Point in Time Count Summary
---
News
Library celebrates fun-filled Día with the community
The Santa Ana Public Library celebrated its 14th annual Día de los Niños, Día de los Libros event on Saturday, April 30! The free family-friendly event celebrated children, families, literacy, and National Arbor Day outside the Santa Ana Public Library and featured award-winning authors Ernesto Cisneros and Lilliam Rivera. Over 1,500 people attended the event throughout the day and engaged with a variety of exhibitors, including the new Knowledge-mobile, an OCFA Fire Truck, the STEAM Museum, a trackless train ride and a bungee trampoline.
The Public Works Maintenance Services Division distributed 150 tree saplings and educational tree presentations for Arbor Day during the event. The City of Santa Ana has been proudly designated as a Tree City USA by the Arbor Day Foundation for 23 consecutive years for its dedication in maintaining the City's urban forest of over 50,000 street trees.
Watch highlights of the event in the video!
---
Council approves $3.7 million for nonprofits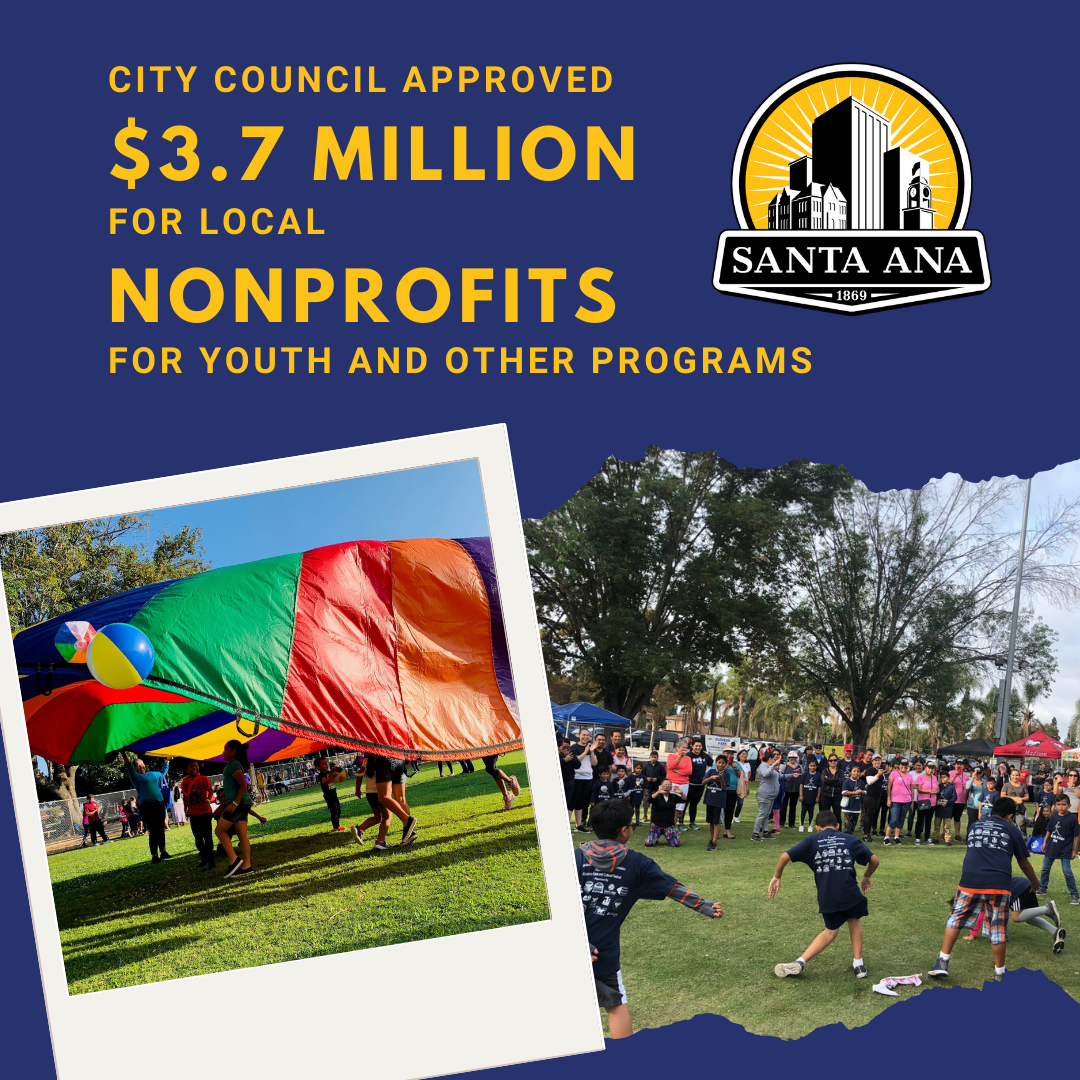 Over 30 local nonprofits will receive $3.7 million in federal funding approved by the Santa Ana City Council for a variety of programs that will benefit the community. They include youth violence prevention, youth sports, early childhood support, daycare, support for survivors of domestic violence, mentoring for homeless youth, literacy, and much more! These programs are part of the Revive Santa Ana initiative (funded by the federal American Rescue Plan Act), or funded through federal Community Development Block Grants.
---
Calling all artists for our South Main Public Arts initiative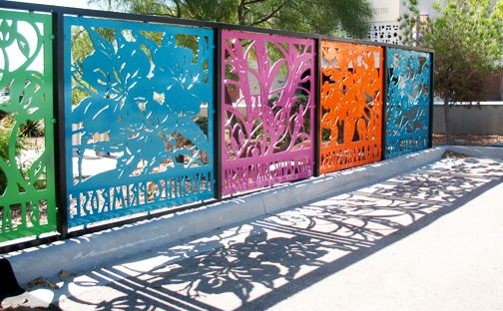 The City of Santa Ana's Public Works Agency is issuing a Call for Public Art Proposals (CFP) to artists or art teams with connections or ties to Santa Ana for original designs embedded into the reconstruction along South Main Street between 1st Street and Dyer Street. The timeframe for project completion is one year or less from full execution of the agreement. A panel will review completed proposal submittals and award multiple artists/teams for their designs. The art proposals are for the following:
Bus shelter art
Sidewalk poetry
Crosswalk art
The deadline for proposal submission is Monday, June 6, 2022, at 11:59 PM (PST) and must be submitted online. To read the guidelines and to submit a proposal, visit Submittable.com.
---
County relaunches $2,500 microbusiness grants

The County of Orange has re-launched the Orange County Microbusiness Grants to support underserved microbusinesses and entrepreneurs impacted by COVID-19. Small businesses and entrepreneurs throughout the county are now able to apply for payments of $2,500. This includes businesses owned by women, minorities, veterans, individuals without documentation, individuals with limited English proficiency, and business owners located in low-wealth communities.
Orange County Microbusiness Grants
---
Community engagement in the budget process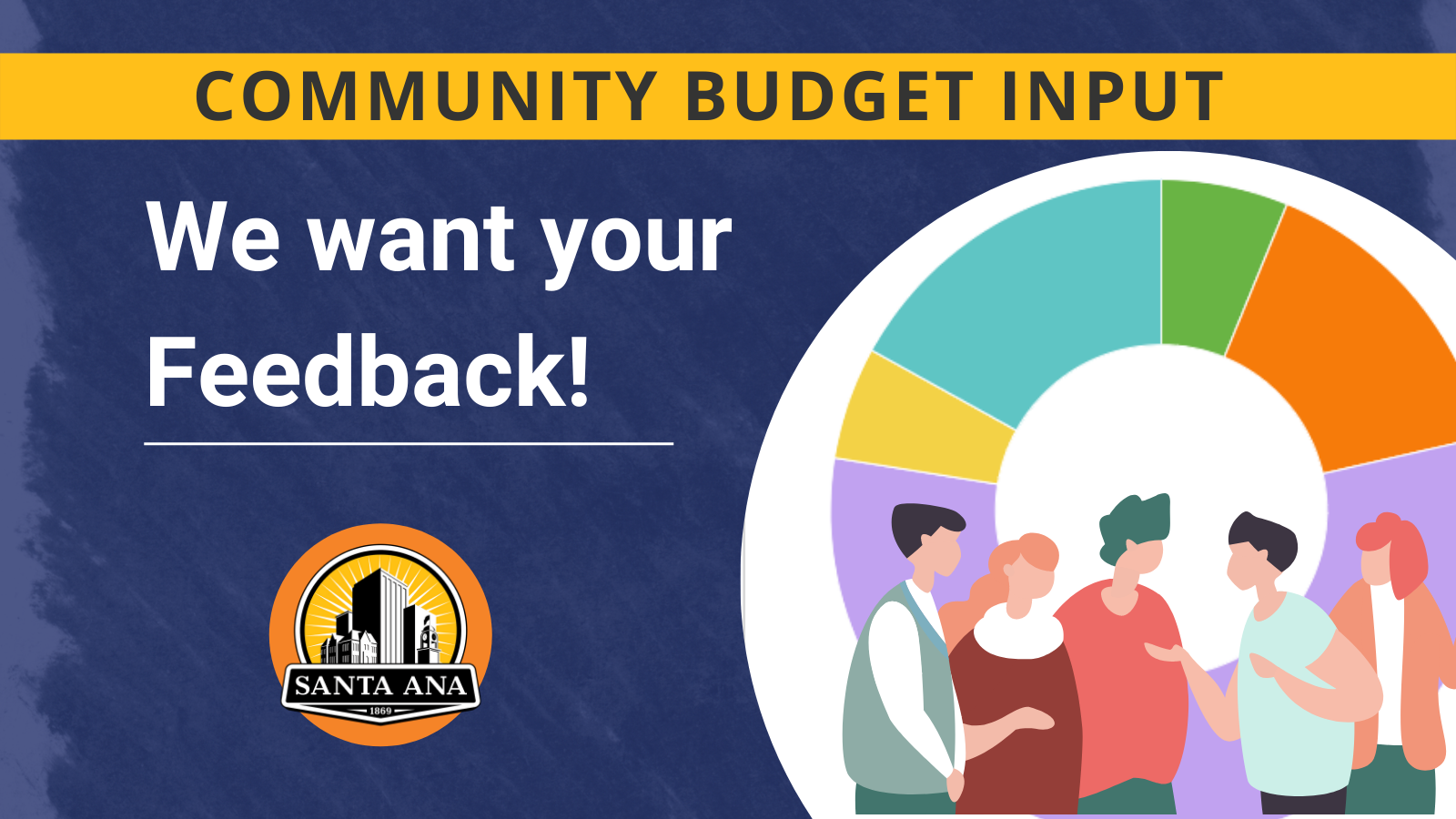 Public engagement is key during the annual budget process for the 2022-23 fiscal year.  The City conducted a series of public outreach events, including nine Community Budget Meetings, two of which were specifically tailored to youth, during the months of March through May in various locations throughout the city to explain the budget process, gather community input on the types of services and programs requested, and provide information on current and upcoming programs and projects for Santa Ana residents.
You can continue to provide your input by attending upcoming Council meetings until the budget is approved, and as we collect community input year-round through our online interactive budget simulation tool BEST.
---
Who to call for trash cart replacement issues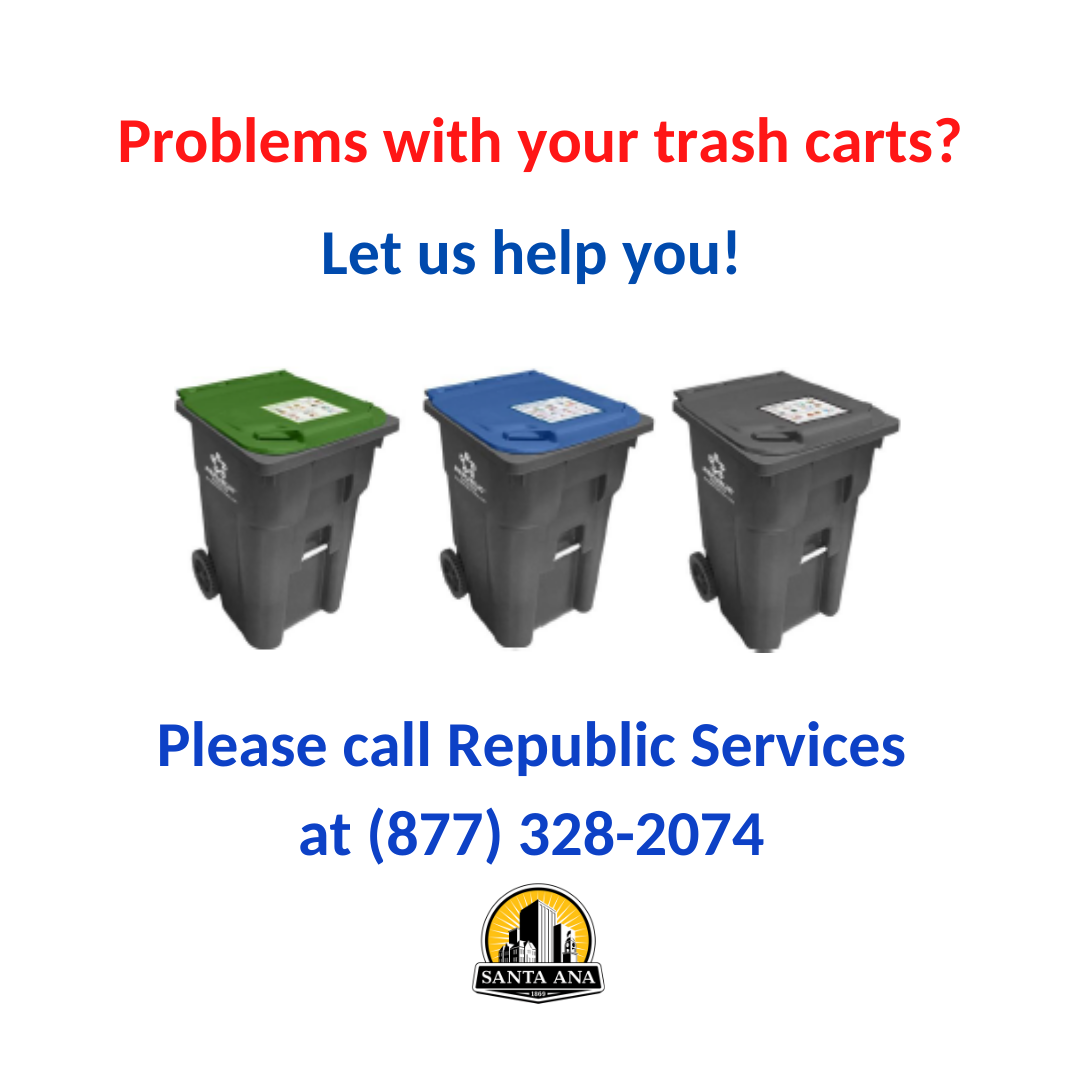 Residential cart removal and replacement continues through June 30, 2022. Are you still waiting to receive your new Republic Services carts? Visit the link below to see when your exchange is scheduled. If your exchange has already occurred and you need assistance or have questions, contact Republic Services at (877) 328-2074 to:
Adjust the number or size of carts
Deliver or remove additional carts
Collect your old Waste Management carts
Waste Management will be servicing your new carts through June 30, 2022. Service calls through June 30, 2022, should still be directed to Waste Management at (714) 558-7761.
---
Deadline May 20 for Neighborhood Block Transformation Contest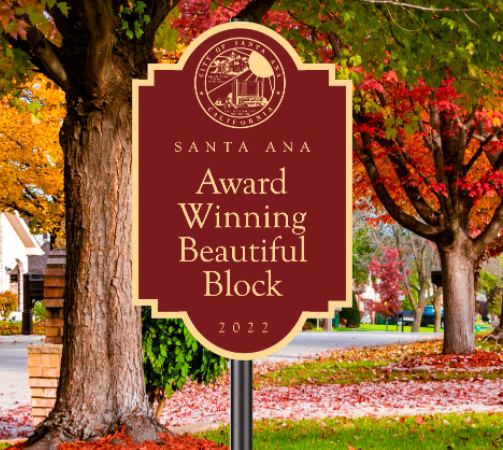 The deadline for the Neighborhood Block Transformation Contest is Friday, May 20, 2022, at 5 p.m. The contest is all about beautifying our community, and that means making improvements. To qualify, you will need to send "before" and "after" pictures, demonstrating the improvements made by each participating property on your block since January 1, 2022. The before and after pictures need to be submitted by May 20, 2022.
Neighborhood Block Transformation Contest
---
Tales of the City
Preserving Santa Ana's historic YMCA building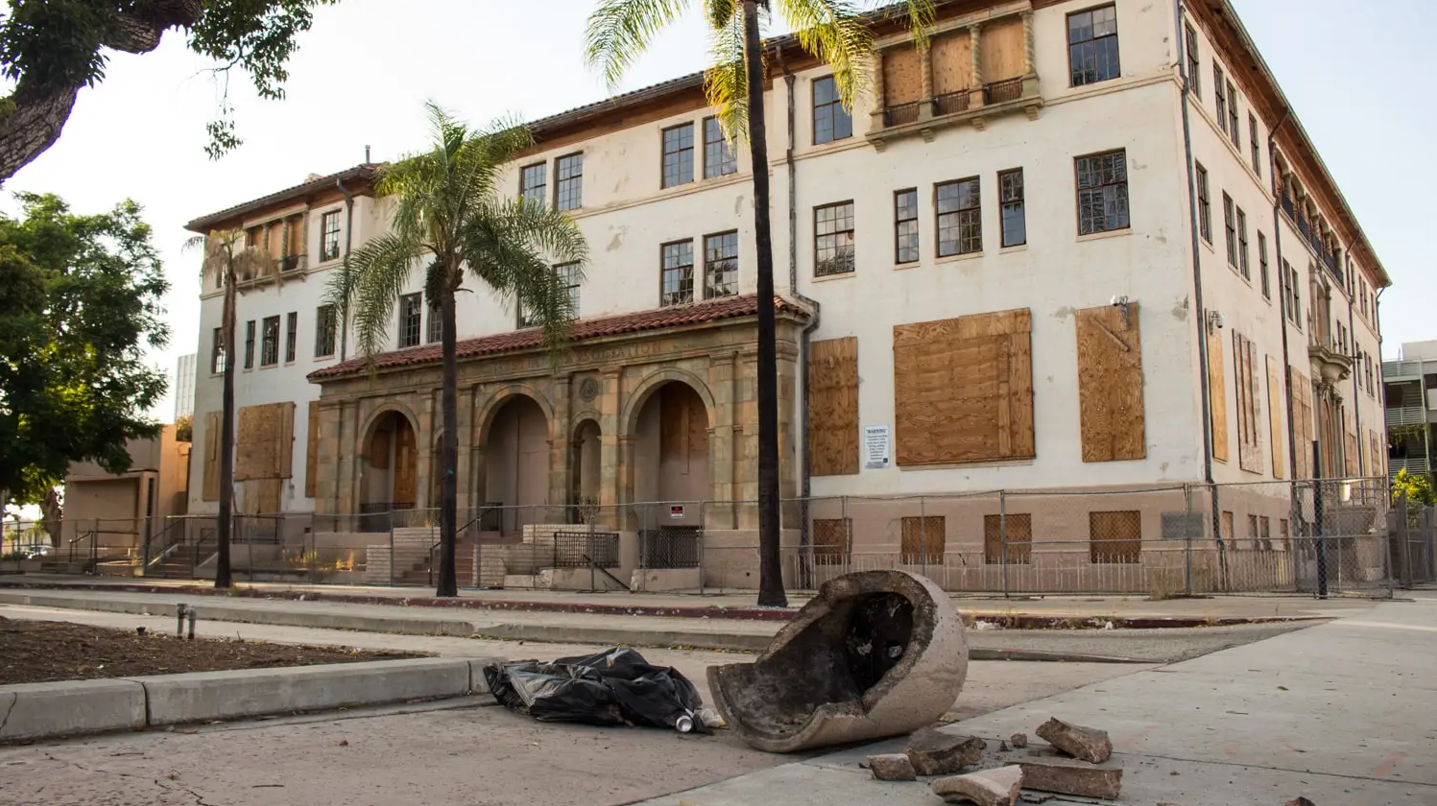 The Santa Ana YMCA Building at 205 W. Civic Center Drive will be getting a much-needed facelift with an emphasis on preserving the historic building. The Spanish Colonial-style building was completed in 1924 with a total cost of $300,000. The YMCA operated and served the Santa Ana and Tustin communities for 68 years before ceasing operations in 1992. Ralph Smedley, the first director of this YMCA, established Toastmasters International in 1924, the nonprofit that teaches public speaking and leadership skills that is still in existence today.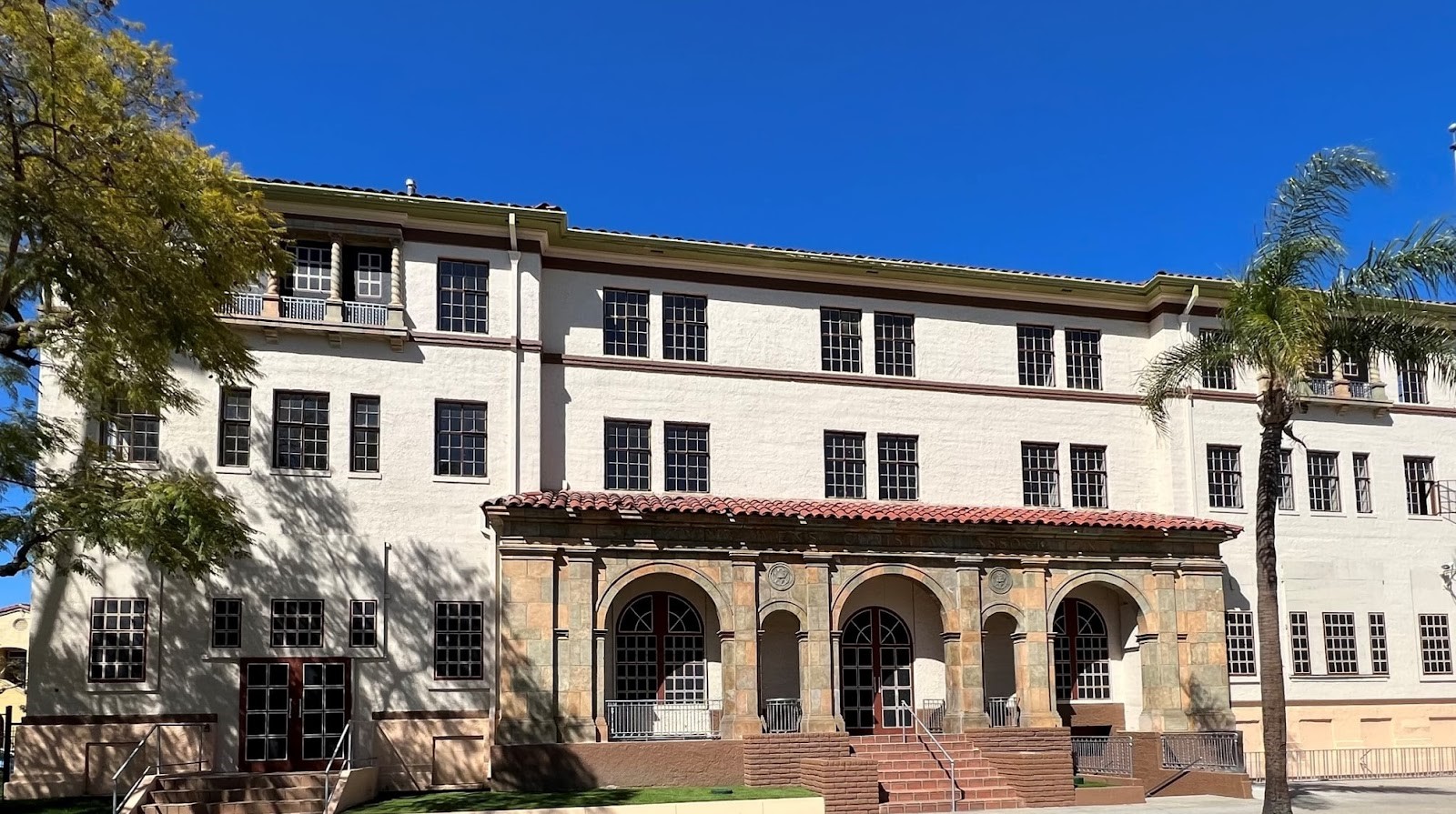 The property will be developed into a 20-40 room boutique hotel with a lobby that will maintain the historical features of the old YMCA. It will also include a Grand Ballroom that will be able to accommodate up to 300 people, a gym, basketball court, indoor pool and spa, bistro for hotel guests and an art gallery for local artists.
The City of Santa Ana sold the YMCA building to Caribou Industries to redevelop the building. This project is anticipated to generate revenue through hotel visitors tax, utility taxes, and property taxes for the City. The total investment in this project will exceed several millions of dollars and will revitalize a historic piece of Santa Ana' s history into a fully functioning community asset that has been boarded up for over two decades.
---
City Council meetings
City Council meetings are typically held on the first and third Tuesdays of each month at 5 p.m. Meetings now have both in-person and virtual participation and attendance and are live streamed on YouTube and CTV 3 (channel 3 on Spectrum and channel 99 on AT&T TV). If you'd like to provide public comments on agenda and non-agenda items, you can email, attend in person, or join the Zoom webinar online or by phone.
---
Events
Housing Choice Voucher (Section 8) Workshops – various dates in May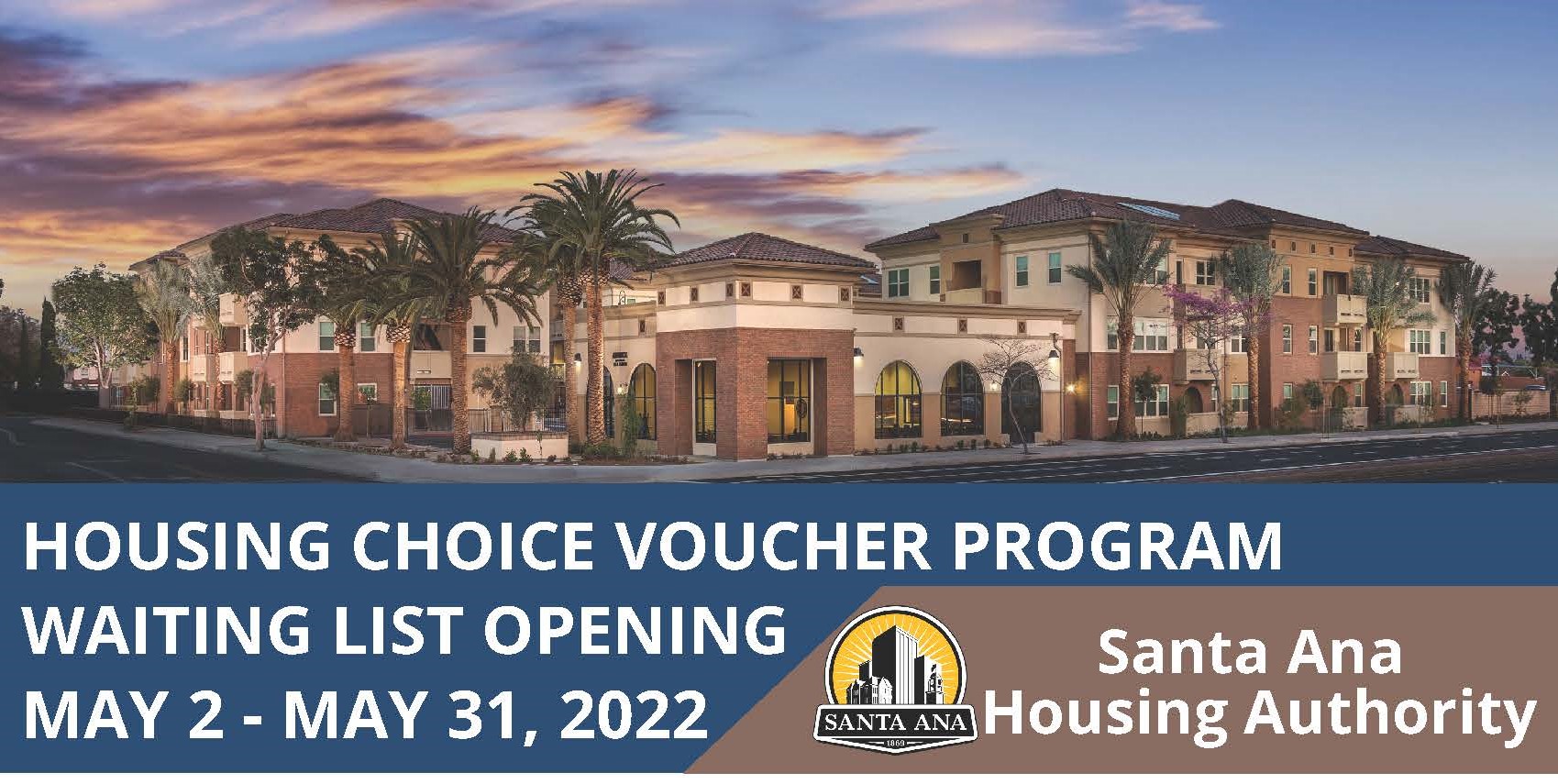 The Santa Ana Housing Authority will be hosting workshops for residents interested in applying for a chance to get on the waiting list for the Housing Choice Voucher Program (Section 8 rental assistance.) The Housing Authority of the City of Santa Ana will be accepting applications until Tuesday, May 31, 2022 at 11:59 p.m.
At Newhope Library, 122 N. Newhope St.:
Saturday, May 14, 11 a.m. to 4 p.m.
Monday, May 16, 6-8 p.m.
Saturday, May 21, 11 a.m. to 1:30 p.m.
Monday, May 23, 6-8 p.m.
On Zoom:
Tuesday, May 17, 8-10 a.m.
At Main Library, 26 Civic Center Plaza:
Friday, May 27, 10 a.m. to 2 p.m.
---
SAPD Open House and Hiring Expo – May 14
Join Santa Ana Police Department on Saturday, May 14, from 10 a.m. to 1 p.m. for an Open House and Hiring Expo in front of the Santa Ana Police Department. Meet our officers and staff from different divisions.
10 a.m. to 1 p.m.
SAPD headquarter, 60 Civic Center Plaza
---
Library Author Hour: Les Bird – May 14
Join the Santa Ana Public Library for a delightful afternoon of conversation with author Les Bird. Bird will discuss his internationally acclaimed book, "Along the Southern Boundary: A Marine Police Officer's Frontline Account of the Vietnamese Boatpeople and their Arrival in Hong Kong," which chronicles the history of the Vietnamese refugees in Hong Kong.
2-3 p.m.
Santa Ana Public Library, 26 Civic Center Plaza
---
Drive Thru Pet Food Pantry – May 14

OC Animal Care has partnered with CatPaws to host a free, drive-thru food pantry for any pet owner in need of dog, cat, rabbit, and bird food while supplies last! The food pantry takes place the second Saturday of every month.
1630 Victory Road in Tustin
8-10 a.m.
---
Parks and Recreation Job Fair – May 18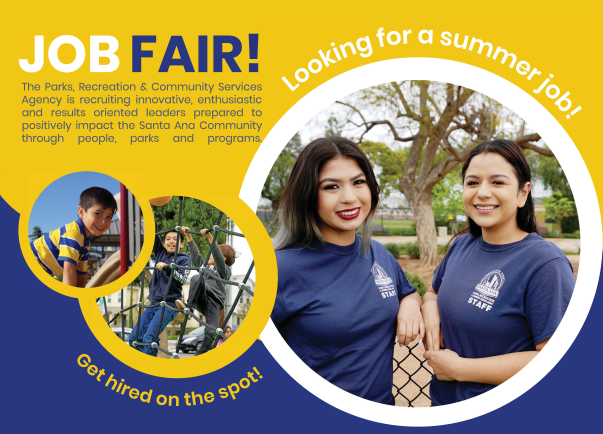 The Parks, Recreation, and Community Services Agency is recruiting innovative, enthusiastic and results-oriented leaders prepared to positively impact the Santa Ana community through people, parks and programs. Join them on Wednesday, May 18, 2022 and get hired on the spot!
1:30-4 p.m.
Santa Ana Zoo, 1801 E. Chestnut Ave.
---
OCTA SR-55 Improvement Project Webinar – May 18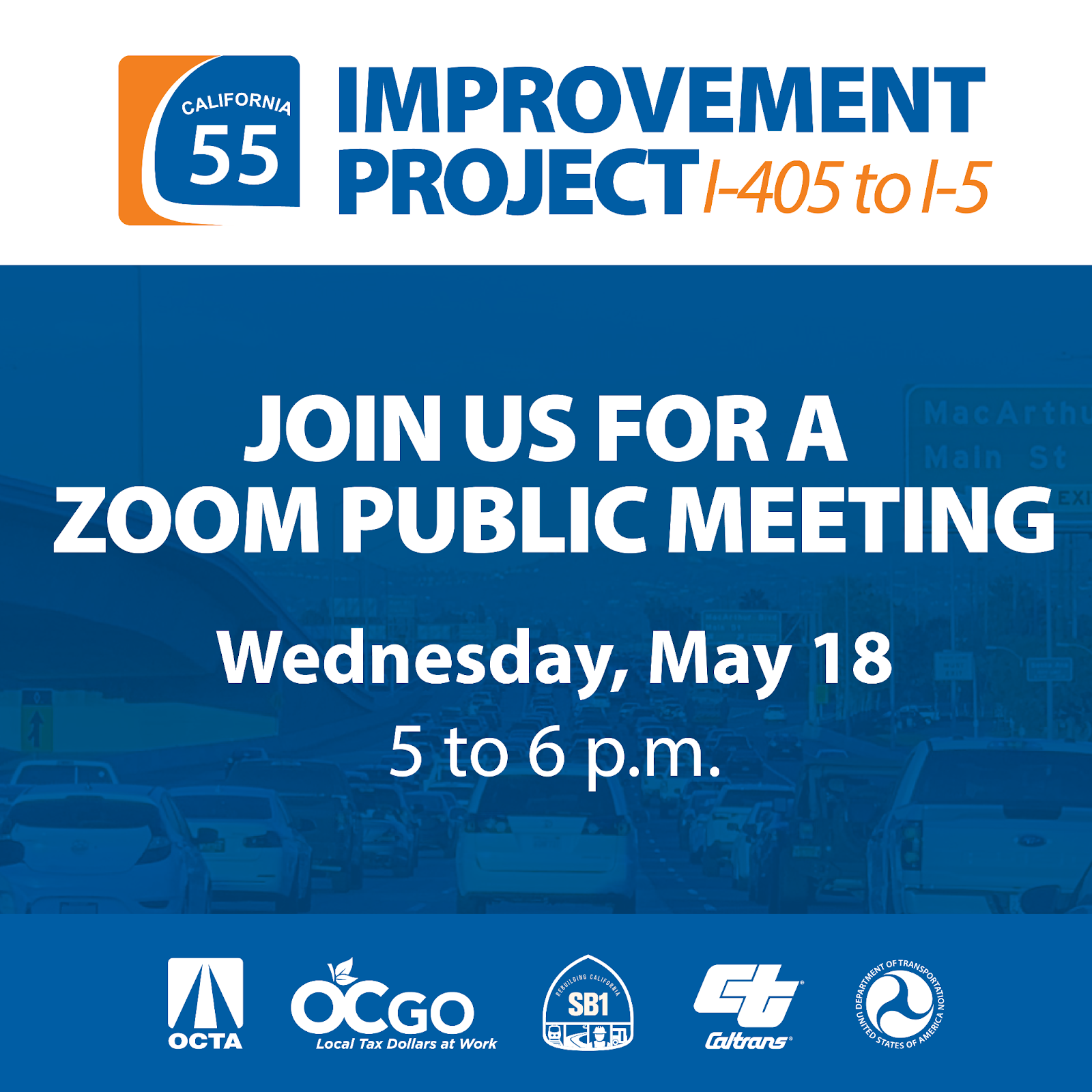 OCTA is hosting a Zoom webinar about the SR-55 (I-405 to I-5) Improvement Project on May 18 from 5-6 p.m. The project will add one regular lane and one carpool lane in each direction between I-405 and I-5, and add auxiliary lanes to help drivers enter and exit the freeway.
Register for the SR-55 Webinar
---
National Public Works Week Event – May 21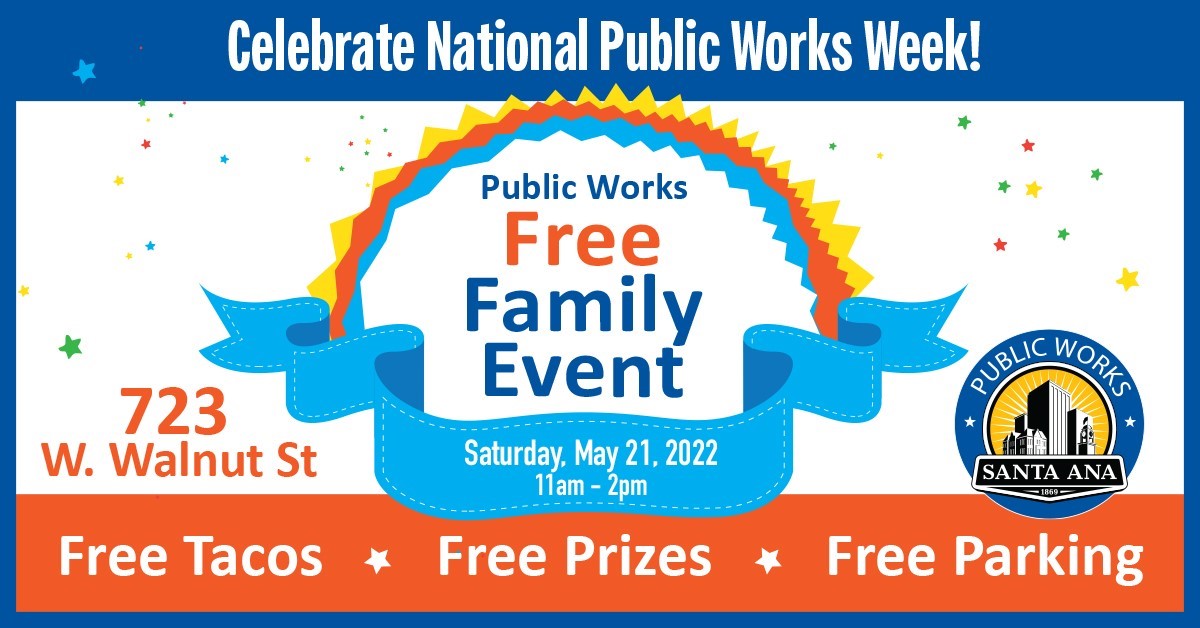 Celebrate National Public Works Week with the entire family at a free event hosted by our Public Works Agency. The event will include free tacos to the first 500 guests, prizes, tours of the state-of-the-art water pump station, a water pipe connection competition, various Public Works exhibits, and large equipment displays.
11 a.m. to 2 p.m.
723 W. Walnut St.
---
Hometown Heroes Military Recognition Banner Unveiling – May 23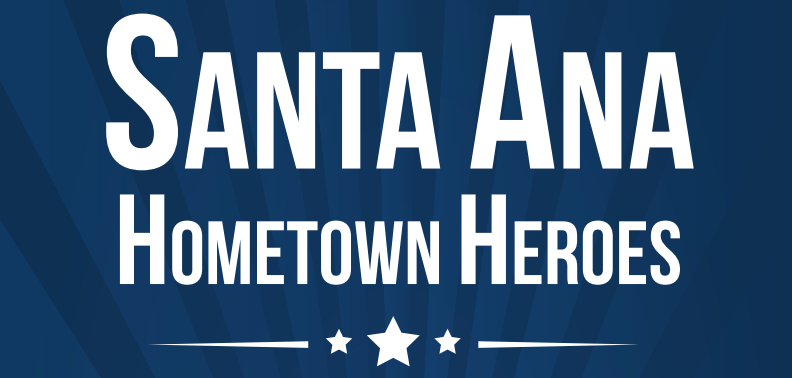 Join us for an unveiling of a series of street banners to recognize our active-duty service members. To commemorate the launch of this pilot program, we will be presenting the street banners at Bomo Koral Park, adjacent to the MacArthur Boulevard corridor where the banners will eventually be installed.
2-3 p.m.
Bomo Koral Park, 900 W. MacArthur Blvd.
Learn More About Hometown Heroes