In this issue of the City Manager's newsletter, find out all of the fun things happening this summer in Santa Ana, see how we're honoring local military service members, and get more Santa Ana news and events.
---
Spotlight photo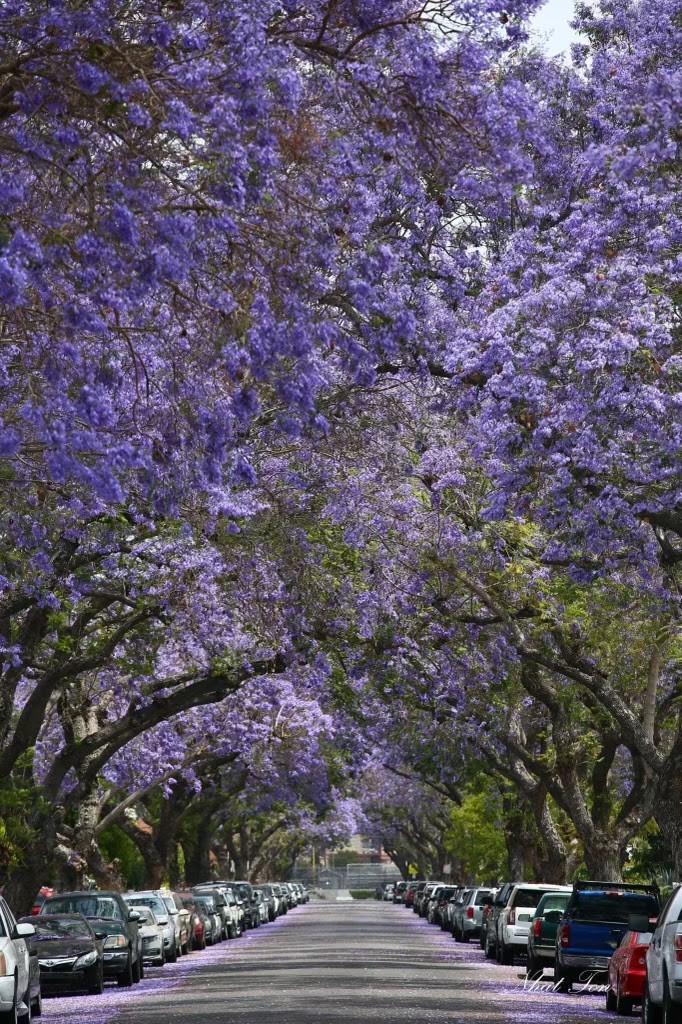 Jacaranda spring in Santa Ana (Myrtle Street)
Photo Credit: Nhat T.
To submit your own original photo of Santa Ana to be featured in the next newsletter, complete this form.
---
City Manager's highlights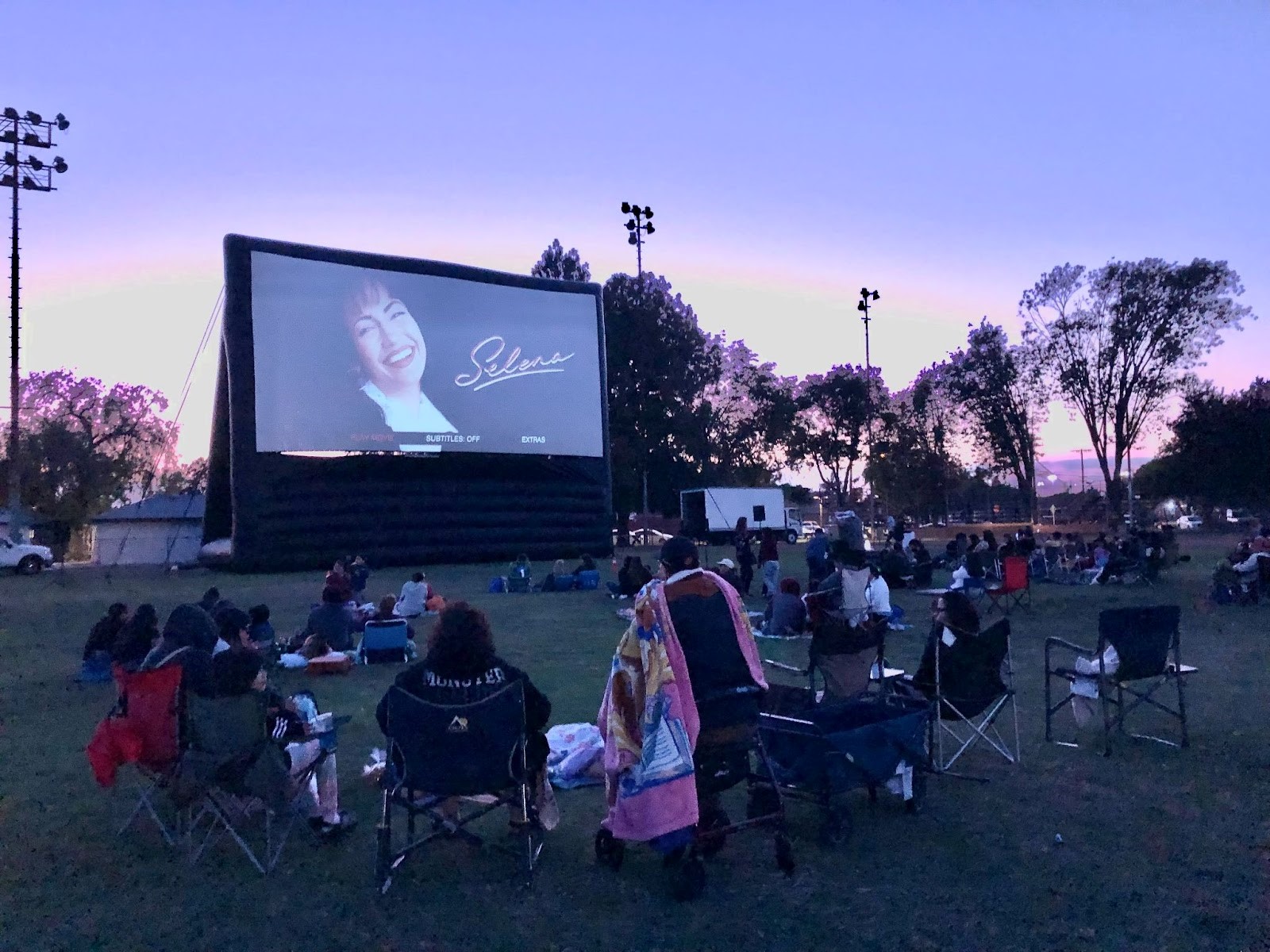 Summertime in Santa Ana
As we start gearing up for summer, City staff have been working incredibly hard to bring you a variety of events to enjoy with family and loved ones. Swimming pools are now open until Labor Day weekend with recreational swimming hours and classes. If you need something to read while sitting poolside, join Santa Ana Public Library's summer reading program!
June also marks the return of our Movies in the Park series. These free, community events will take place every Wednesday, beginning June 8 through August 31, 2022 at select City parks. We also have a new Juneteenth Celebration on Saturday, June 18, and the annual Fourth of July celebration returns this summer at Centennial Park with lots of activities and a spectacular 20 minute fireworks finale.
Read more about all of these fun activities in News and Events below.
A vision for the future
The Santa Ana City Council City recently approved two plans that will help shape the future of our city. After years of work by City staff and significant public participation, the Council approved our first General Plan update in 40 years and our first ever Parks Master Plan.
The General Plan provides long-term policy direction to guide the physical development, quality of life, economic health, and sustainability of the city through 2045. The updated General Plan went into effect on May 26, 2022. The Parks Master Plan will guide our investment in parks, facilities, trails, and open space for the next 10 years.
---
News
Movies in the Park series returns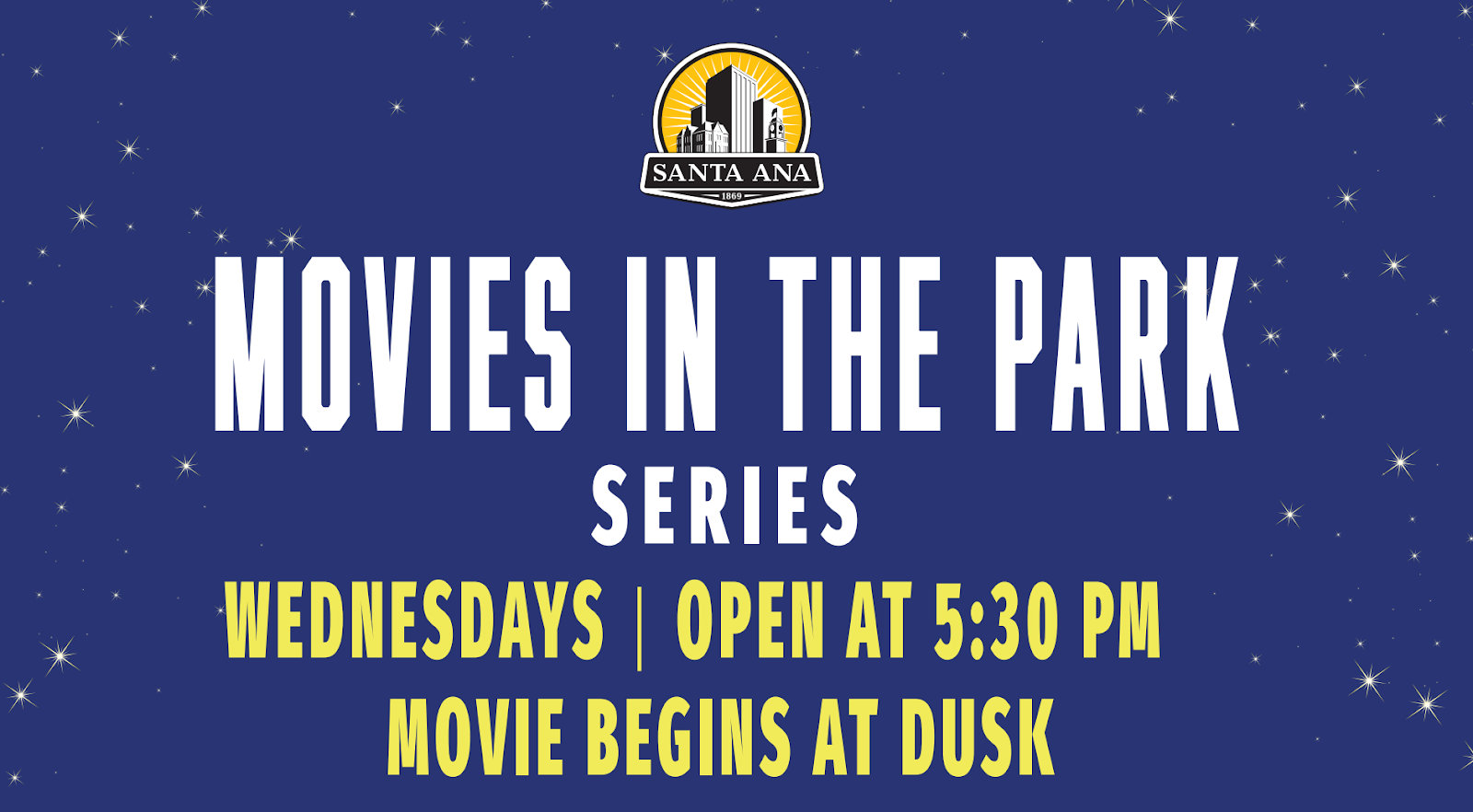 The Santa Ana Movies in the Park series will take place every Wednesday from June 8 through August 31 at City parks throughout Santa Ana. Pre-movie festivities will begin at 4:30 p.m. and will include exhibitors, jumpers, and arts and crafts for kids. Free popcorn will be provided to the first 500 guests each night, and food vendors will be offering affordable and delicious dinner and dessert options. Guests are able to bring their own lawn chairs, blankets, and picnics! Dogs are welcome, but must remain on a leash the entire time. Did we mention it's free?
See the Movies in the Park Schedule
---
Cool off in one of our pools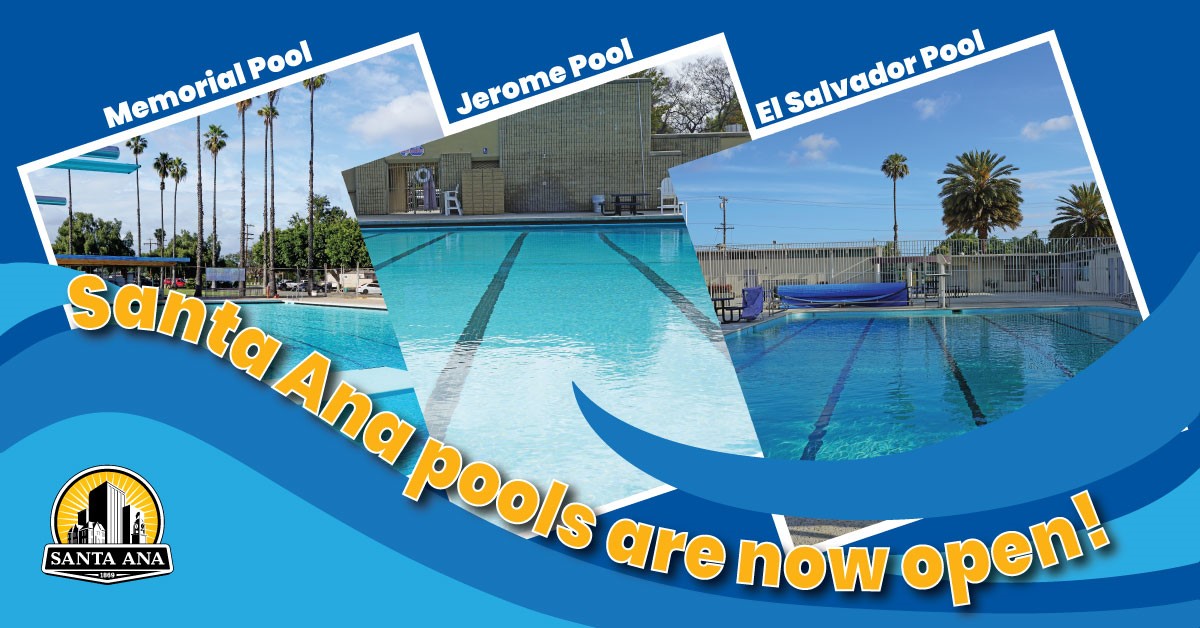 Swimming pools are open for summer 2022! Our Summer Recreational Program began on Memorial Day weekend and continues through Labor Day weekend until September 5 at Memorial, Jerome, and El Salvador pools. Come out and enjoy the summer with friends and family. Free recreational swim hours are as follows for all open pools:
Dates

May 28, 2022 through September 4, 2022 (Memorial Day Weekend – Labor Day Weekend)

Days

Monday through Sunday (7 days per week)

Time

Session 1: 1-2:30 p.m.
Session 2: 3-4:30 p.m.

Fee (no registration required)
For more information regarding swimming lessons, water polo, swim team, and Red Cross certification please contact Blueray Aquatics at (949) 887-5985.
---
Sign up for the Summer Reading Program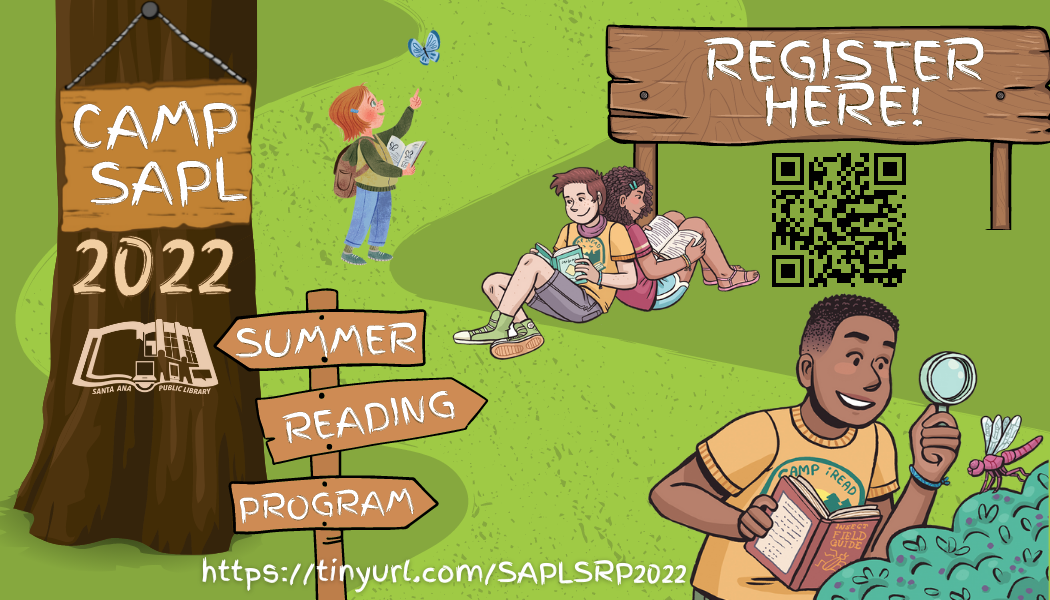 This year, Santa Ana Public Library's summer reading program is going digital again! The all-ages program will run from June 6 through August 15. The Library is using an online platform called Beanstack to track your reading logs, host challenges, award prizes and more. To register, click on the link below or download the Beanstack app to your phone. Available for download on the Apple App Store and Google Play. If you would like to participate offline, please visit the Main or Newhope Library to request a reading log during hours of operation starting June 6. Pre-registration began June 1!
Register for the Summer Reading Program
Check out the Library's Calendar
---
Vote centers open for Primary Election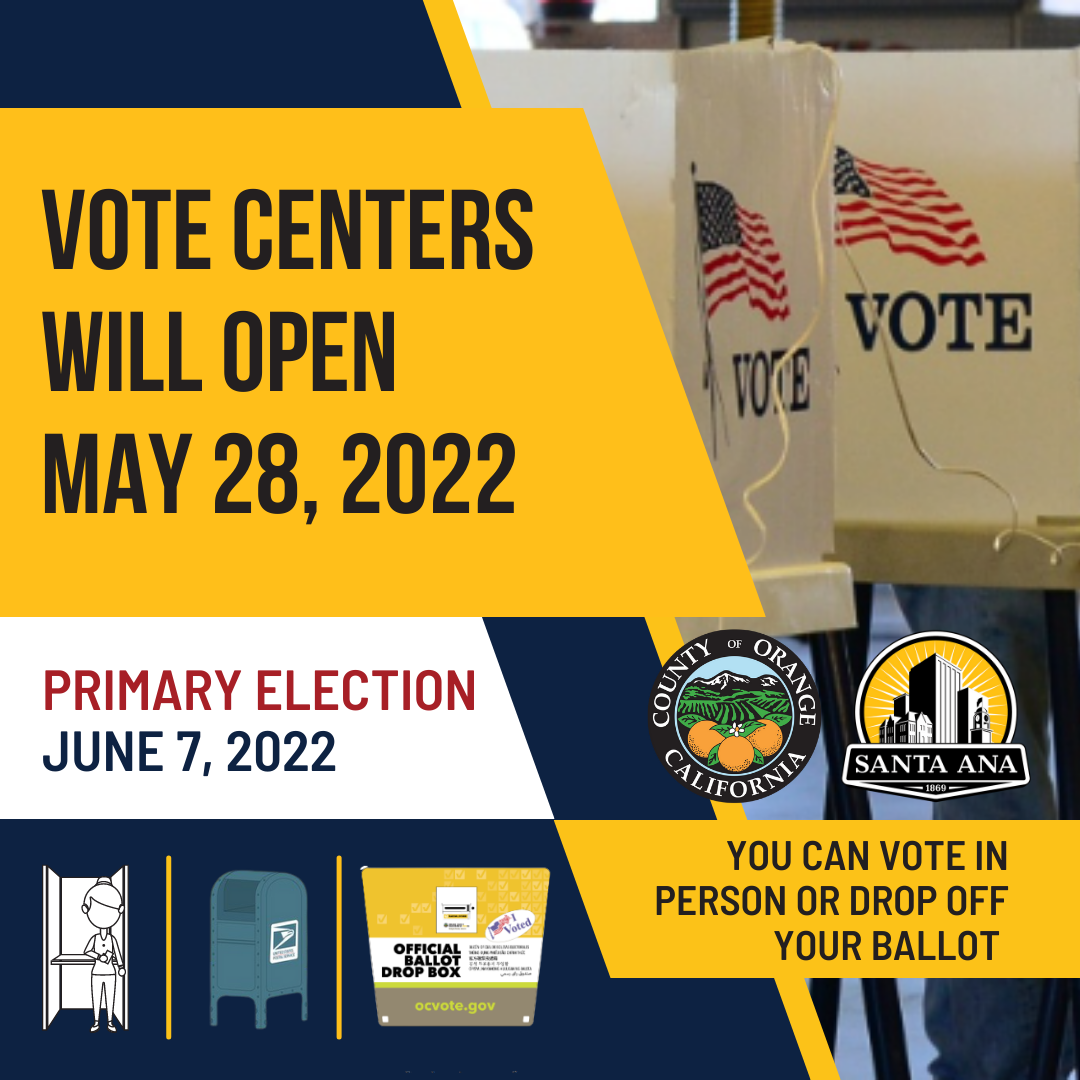 Vote centers are open now for the June 7 California Primary Election. There are many ways to vote, including mailing in your Vote-by-Mail ballot, dropping off your Vote-by-Mail ballot at a ballot drop box (for a list of drop boxes, please visit the link below), or by visiting a Vote Center. Some Vote Centers opened starting May 28 from 8 a.m. to 5 p.m. Vote centers will be open 8 a.m. to 8 p.m. June 4-6. On election day, they will be open from 7 a.m. until 8 p.m.
---
Nominate your Hometown Heroes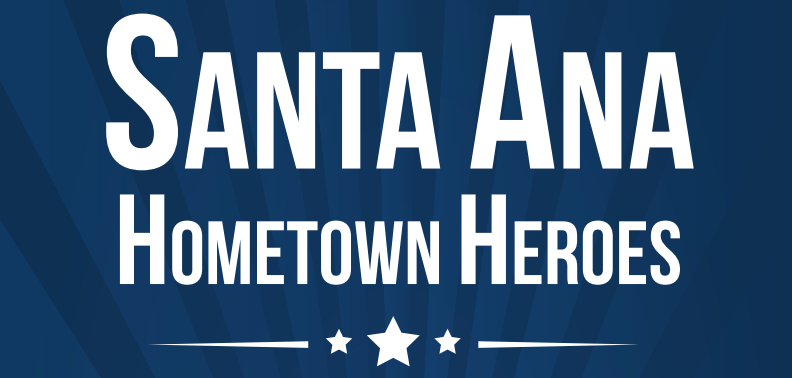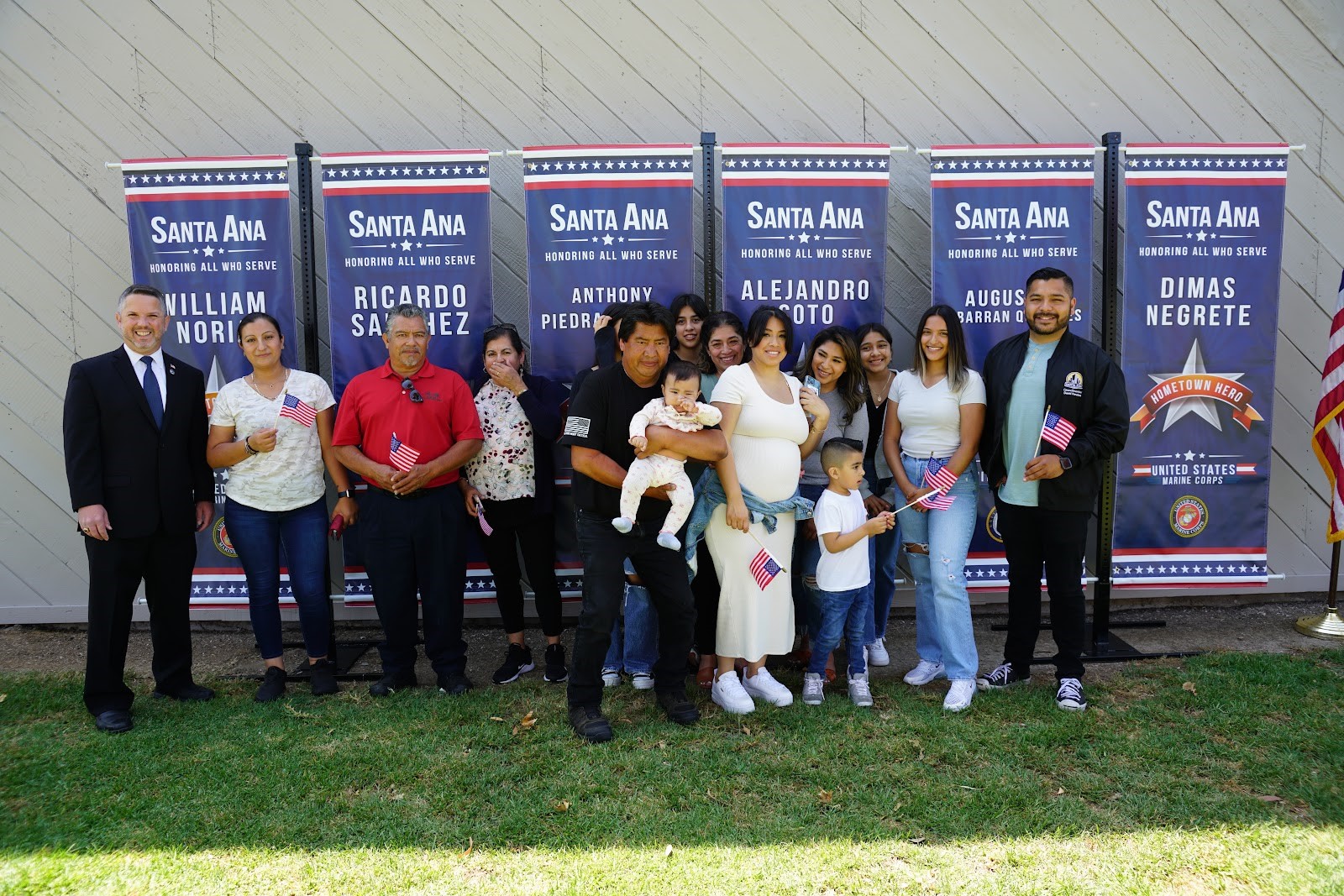 We are proud to recognize Santa Ana's military heroes for their service through the City's Military Banner Program. Family members and loved ones may nominate an active duty service member from any branch of the military to be honored with a street banner with the service member's name and photo. The banner will be prominently displayed on one of the City's streetlight poles along MacArthur Boulevard or Civic Center Drive. On May 23, we unveiled the first of the new banners with local families who are honoring their loved ones.
---
Pride Flag Raising Ceremony at City Hall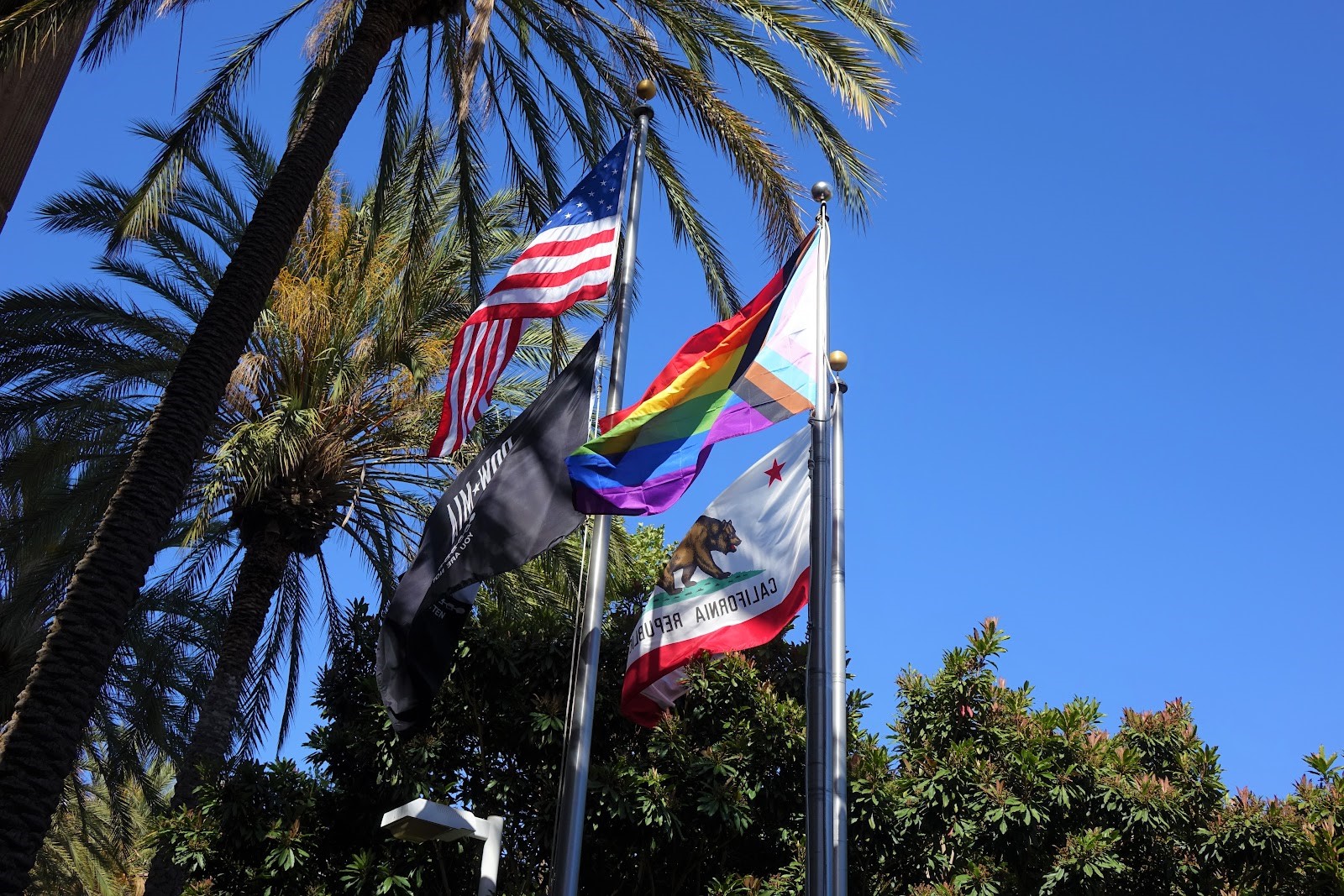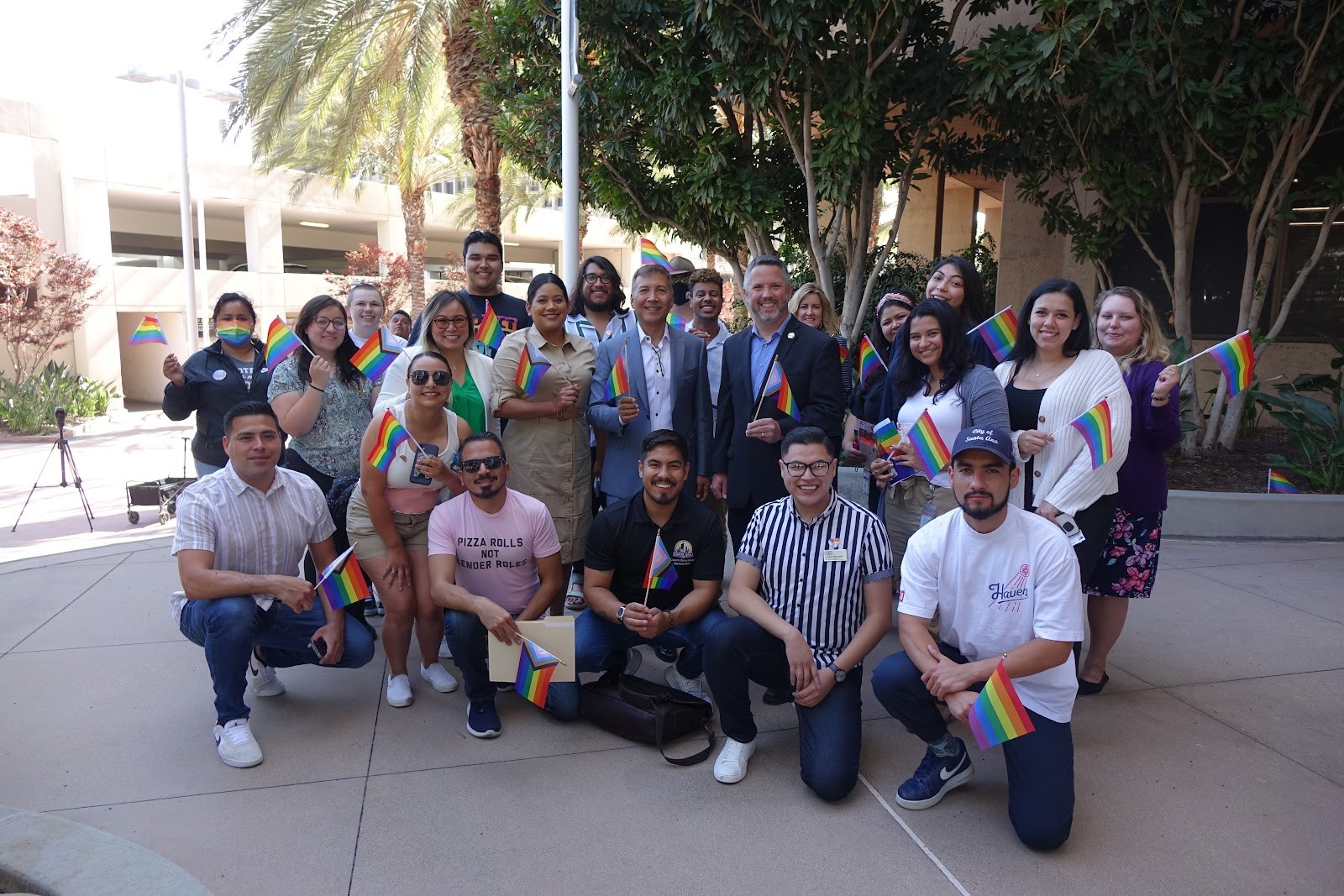 On Wednesday, June 1, we raised the LGBTQ Pride flag in front of Santa Ana City Hall on the first day of Pride Month. The City also hosted a resource fair with a food distribution, COVID-19 vaccinations and many resources from many local organizations. Santa Ana was the first Orange County city to fly the Pride flag. We are proud to be a community of diversity and inclusivity!
---
Chief Valentin addresses the OC Peace Officers Memorial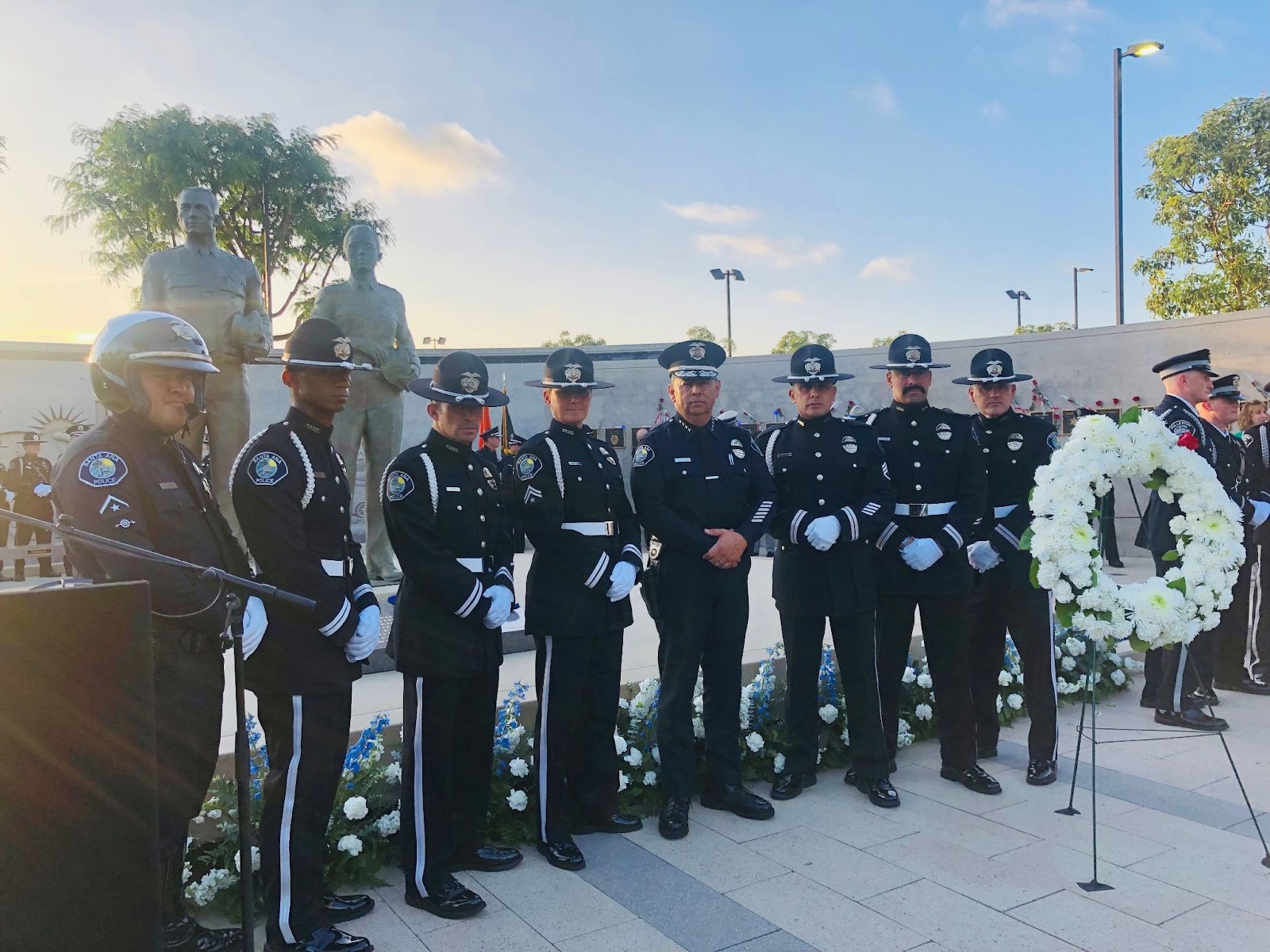 On Thursday, May 26, Santa Ana Police Chief David Valentin had the honor of being the keynote speaker for the Orange County Peace Officers Memorial. The event was attended by many law enforcement agencies across the county to honor the officers who have fallen in the line of duty. Chief Valentin gave a heart-warming speech, addressing the families and loved ones that have endured such a loss. Chief Valentin concluded his address by paying homage to the 54 members of Orange County law enforcement who have lost their lives in the line of duty.
---
OCTA seeking public input on transit needs

OCTA is redesigning their transit network through the Making Better Connections project that better reflects community needs in the post-pandemic era. Their study will analyze where people live, work, and travel, and how current service performs. The project is currently seeking the public's input to determine what is most important to residents in a transit network.
There are several ways to provide feedback and comments by July 25.
Take an online survey
Call (714) 636-RIDE
Mail comment cards – fill out and mail the postage-paid comment card on the bus
Visit the OCTA Store at 600 S. Main St., Orange
Participate in a community meeting: The only in-person meeting in Santa Ana is on Thursday, June 16, at 6 p.m. at Santa Ana Senior Center, 424 W. 3rd St., Santa Ana
---
Tales of the City
Chinatown Apology Resolution Signing Ceremony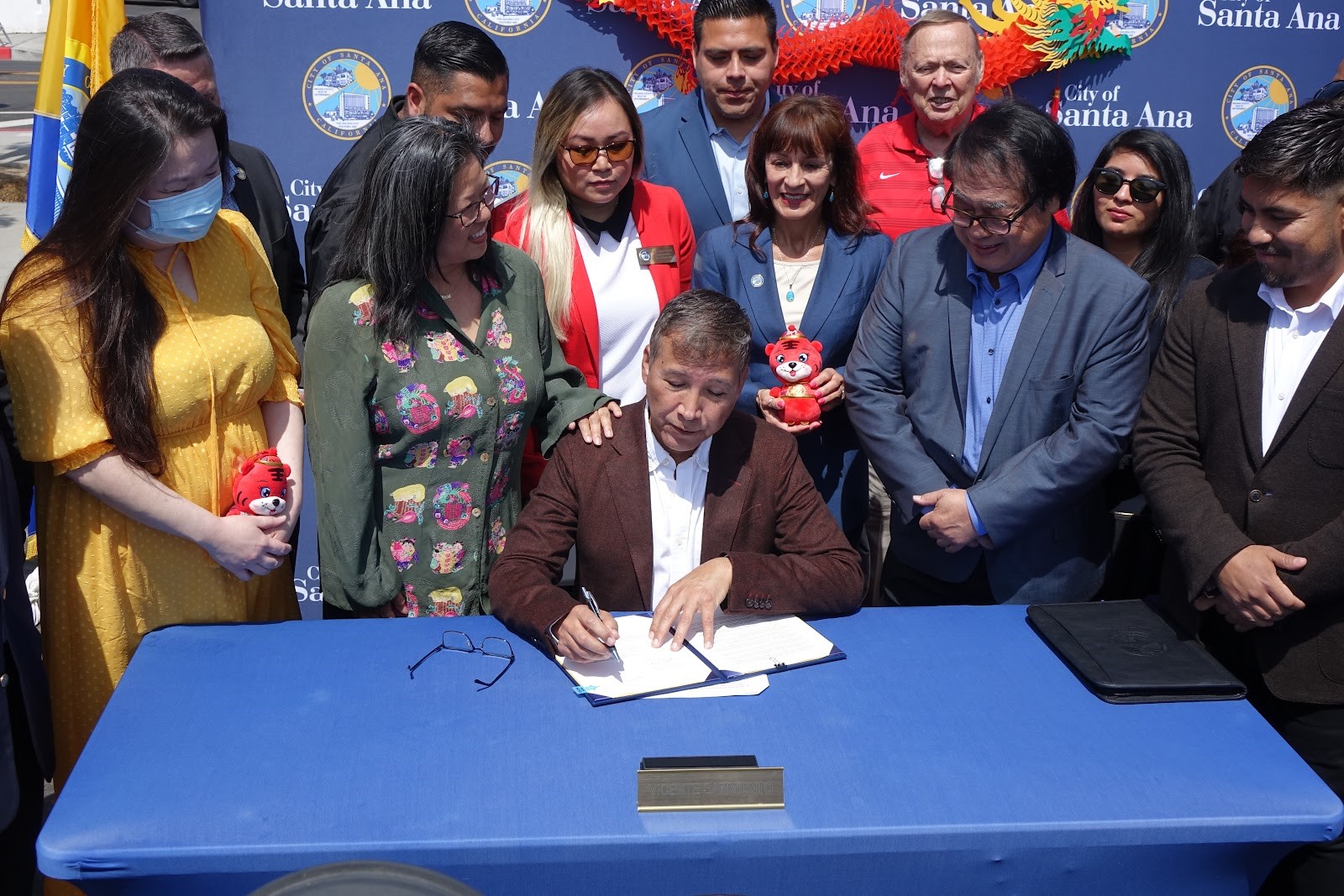 On May 17, the City Council unanimously approved a resolution apologizing to Chinese immigrants and their descendants for acts of fundamental injustice and discrimination, seeking forgiveness and committing to the rectification of past policies and misdeeds.
In 1906, the City of Santa Ana Board of Trustees (now the City Council) made plans to remove Chinese residents and merchants in Santa Ana's Chinatown as part of an urban renewal effort to gain control of those properties. On May 25, 1906, the Board of Health of the City of Santa Ana passed a resolution and issued an order to the fire marshal to deliberately set fire to Chinatown.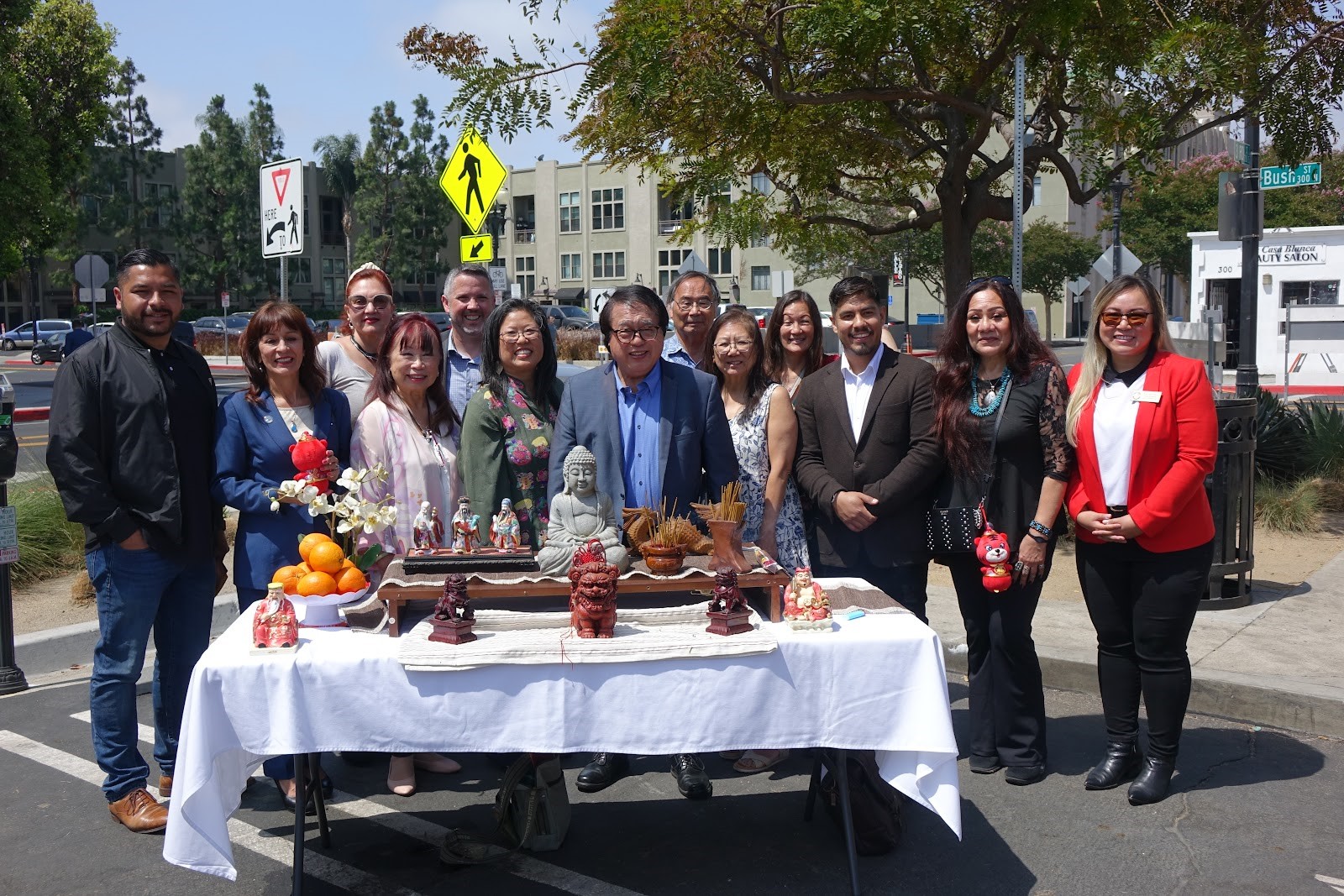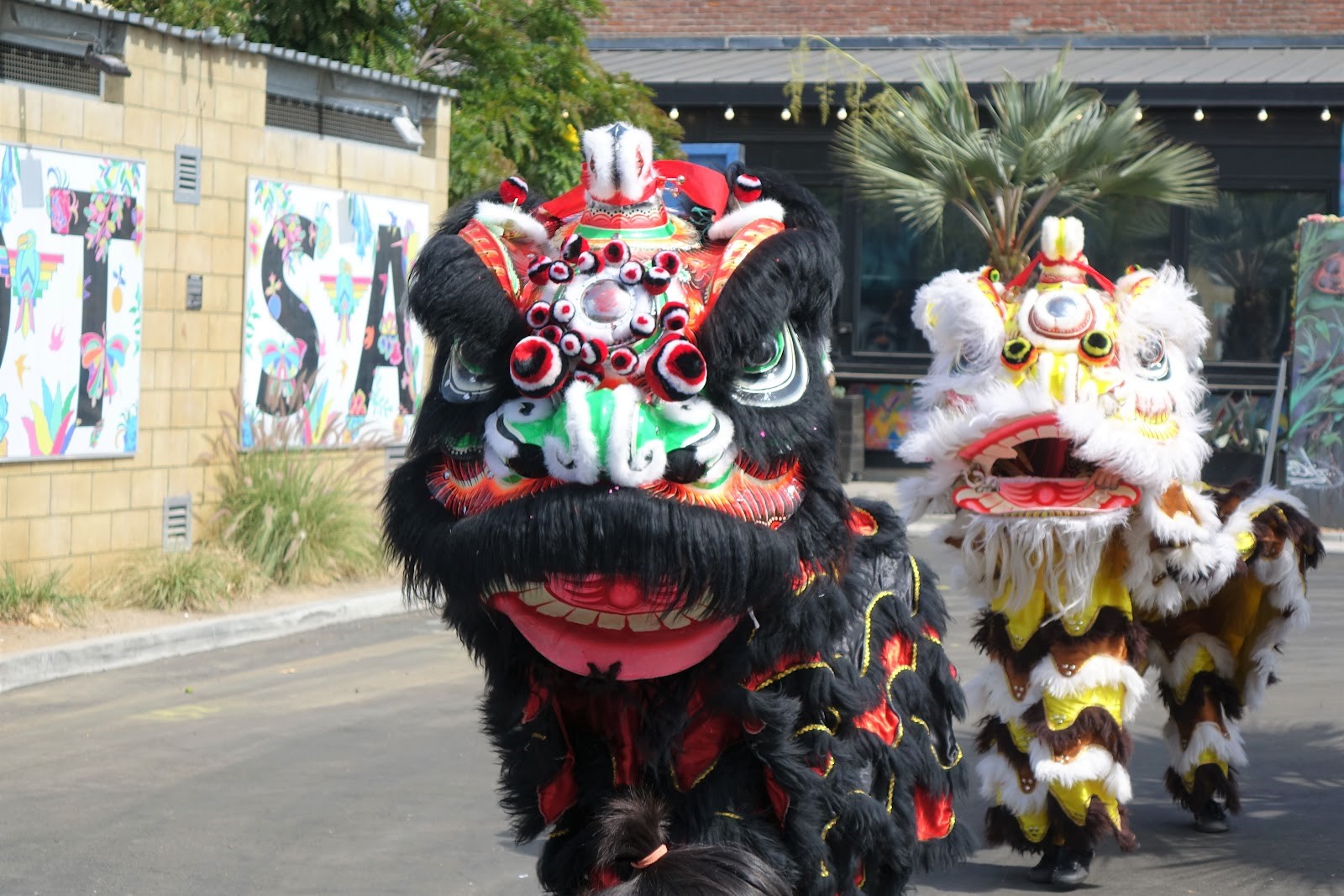 Our current City Council decided to finally address this injustice with the resolution and held a signing ceremony on May 24 attended by many area Chinese and other Asian American and Pacific Islander organizations and community members.
The signing ceremony took place across the street from the original Chinatown site at 3rd and Bush streets, now a parking lot behind the old City Hall. Nearly 100 community members, leaders of Chinese cultural organizations from throughout the region, and other supporters gathered for the ceremony, which featured a Chinese lion dance performance and a traditional altar.
---
City Council meetings
City Council meetings are typically held on the first and third Tuesdays of each month at 5 p.m. Meetings now have both in-person and virtual participation and attendance and are live streamed on YouTube and CTV 3 (channel 3 on Spectrum and channel 99 on AT&T TV). If you'd like to provide public comments on agenda and non-agenda items, you can email, attend in person, or join the Zoom webinar online or by phone.
---
Events
Downtown Santa Ana Artwalk – June 4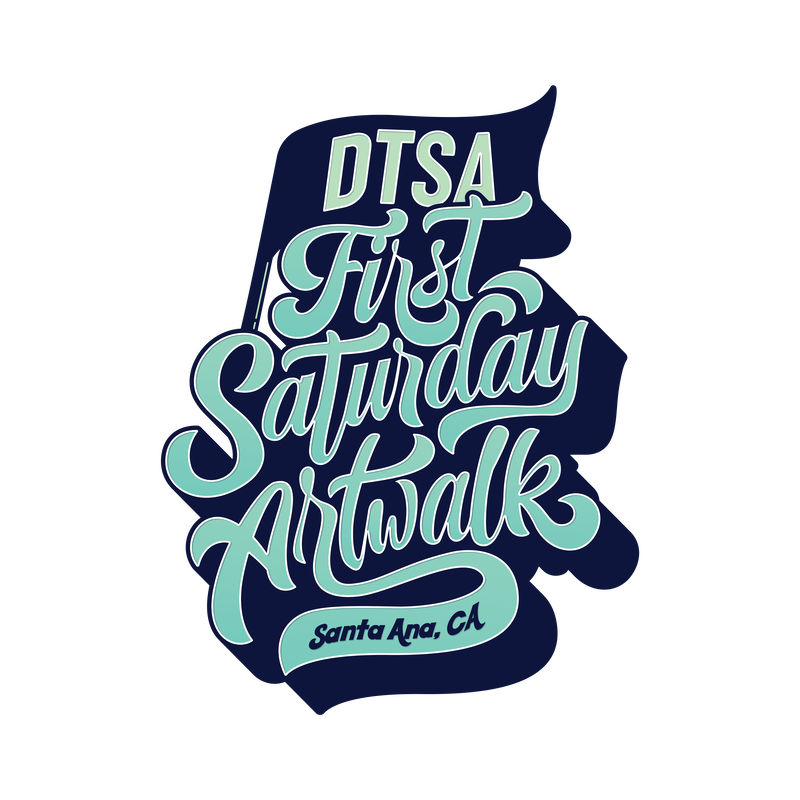 Artwalk is a community-based arts showcase across downtown Santa Ana on the first Saturday of each month. There are outdoor festival areas with vendors, pop-up artists and performances, dancing under the stars and over 20 art galleries and studios with rotating art shows, performances and live music.
6-10 p.m.
125 N. Broadway, Santa Ana
---
Garage and Yard Sale Weekend – June 4 and 5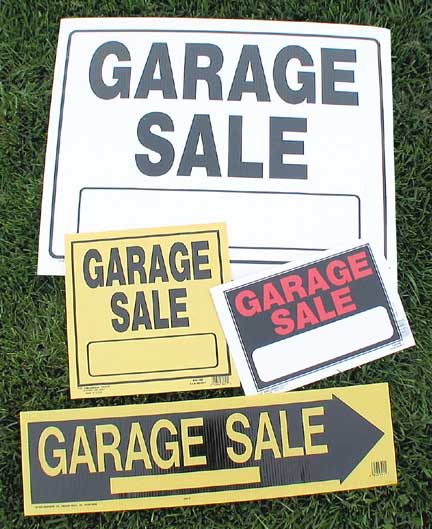 This upcoming Saturday and Sunday the CIty of Santa Ana is permitting garage and yard sales on residential properties. No permit is required but businesses and churches must obtain a land use certificate to conduct an outdoor activity. Sales may begin at 8 a.m. and must end at 5 p.m.
---
Summer Teen Celebration – June 17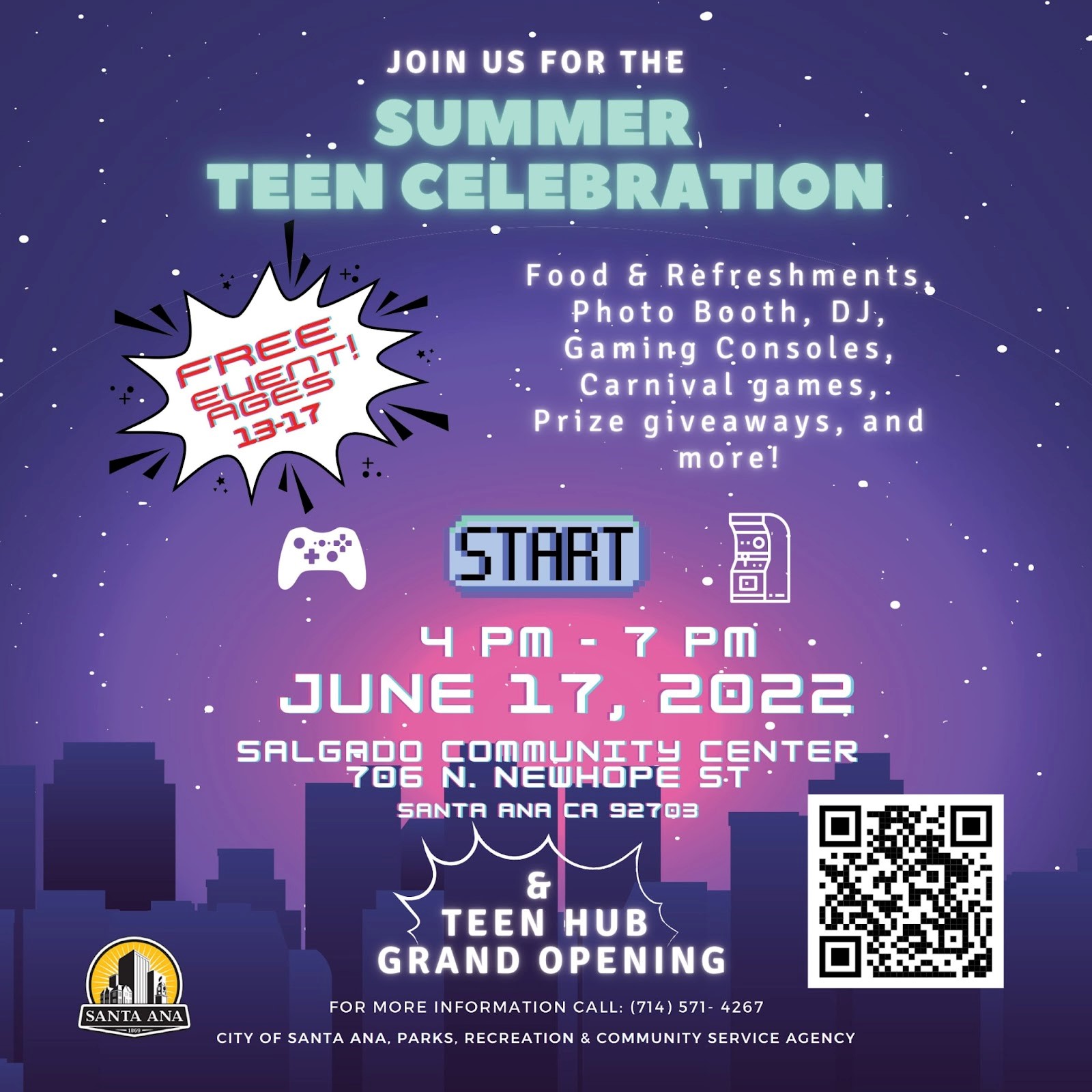 The City of Santa Ana's Teen Excursion Program is hosting its first Annual Summer Teen Celebration Friday, June 17, from 4 to 7 p.m. This is a free event for Santa Ana Teens, ages 13-17. All participating teens must fill out a release of liability waiver, no online registration needed! The waiver can also be picked up and returned at the Salgado Community Center, 706 N. Newhope St. Santa Ana. For more information, please contact the Salgado Community Center at (714) 571-4267.
---
Juneteenth Celebration – June 18
Celebrate African-American heritage during the City's first Juneteenth Festival, in partnership with the Orange County Heritage Council.
11 a.m. to 6 p.m.

Centennial Park, 3000 W. Edinger Ave., Santa Ana 
---
Expo Moralense – June 26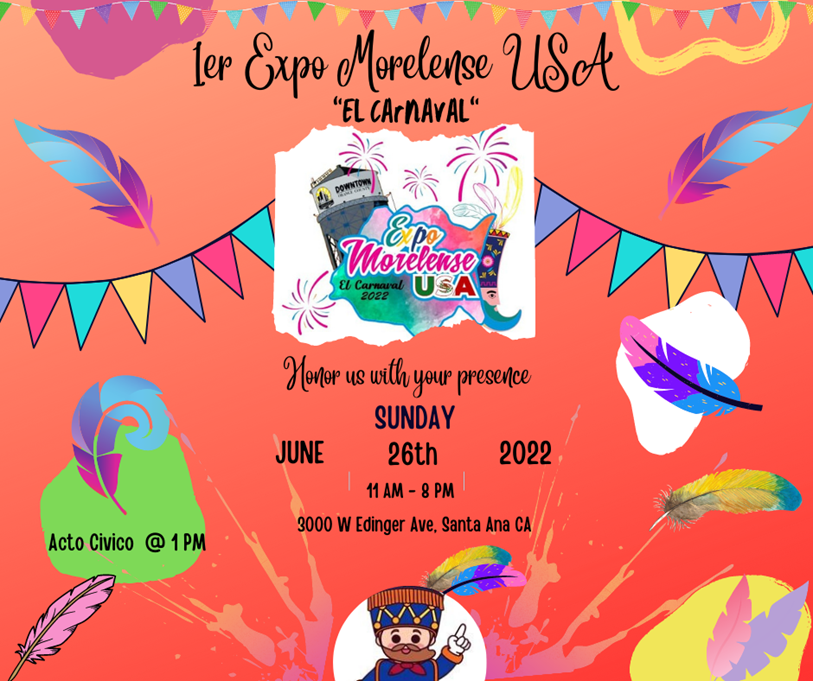 Expo Morelense USA is a festival showcasing an ancient indigenous tradition of the central region of Mexico that is influenced by Lebanese immigration to Mexico in the late 1800s, including the culture, art, and dance of "chinelos."
11 a.m. – 8 p.m.
Centennial Park, 3000 W. Edinger Ave., Santa Ana
---
Fourth of July Celebration – July 4
Save the date! The 10th Annual Fourth of July Celebration will be taking place on Monday, July 4, from 5 p.m. to 9:30 p.m. at Centennial Regional Park. This free community event will include live music, kid's activities, food trucks, and exhibitors and a spectacular 20 minute fireworks finale. Onsite event parking is free.
5-9:30 p.m.
Centennial Park, 3000 W. Edinger Ave., Santa Ana
---
Food Distributions – Ongoing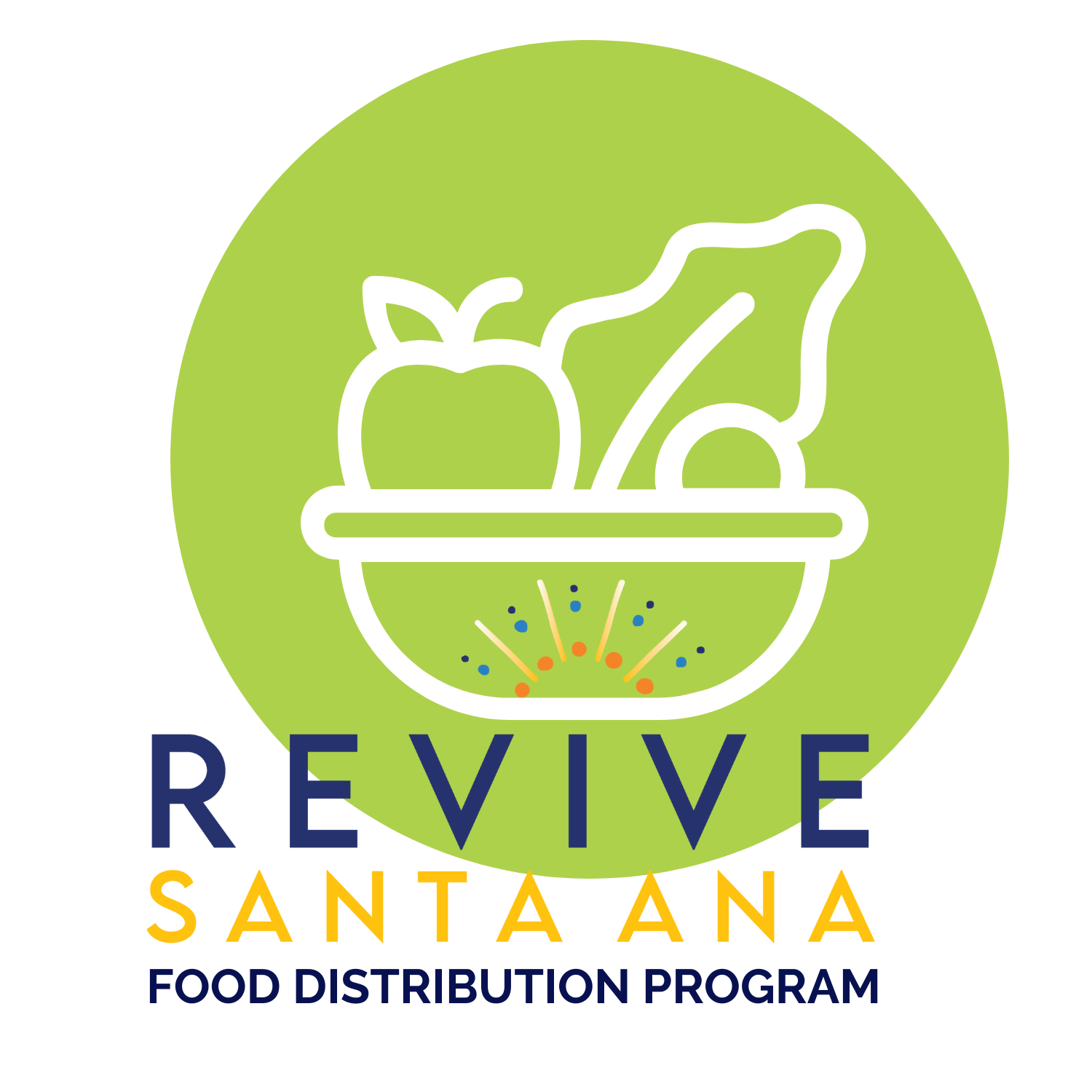 As part of one of our ongoing Revive pandemic recovery initiatives, we have partnered with various local organizations to host free food distributions throughout Santa Ana. The free food distributions are available for anyone in need, and no registration is required. The food is distributed on a first-come, first-served basis, while supplies last. Visit them on the following days:
Revive Santa Ana Distributions:
Delhi Center – Mondays, 10-11:30 a.m.
Santa Ana Elks Lodge (for seniors) – Mondays, 12-2 p.m.
Latino Health Access – Fridays, 12-1 p.m. (walk-in), 2-4 p.m. (drive-in)
Other Food Distributions:
OC First Assembly – Thursdays, 10 a.m.
Seva Collective – Saturday, April 23, 9-11 a.m.