In this issue of the City Manager's newsletter, we have so much great news to share! Learn about SAPD's new meditation room, the gun buyback event, Public Works' campaign to raise water conservation awareness, the 2021 Water Quality Report, and all of the exciting events happening in August!
---
Spotlight Photo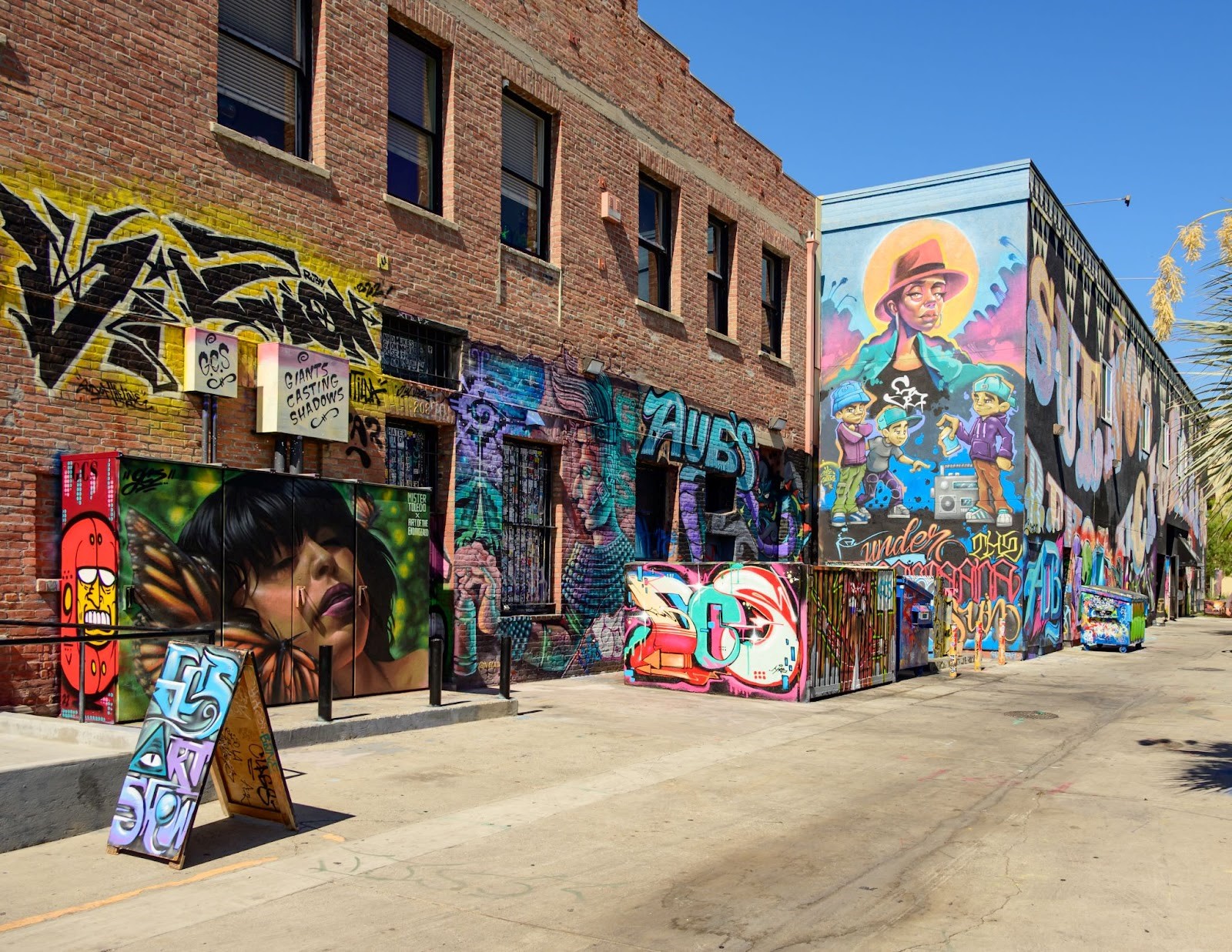 Downtown Graffiti Art
Photo Credit: Joshua B.
To submit your own original photo of Santa Ana to be featured in the next newsletter, complete this form.
---
City Manager's Highlights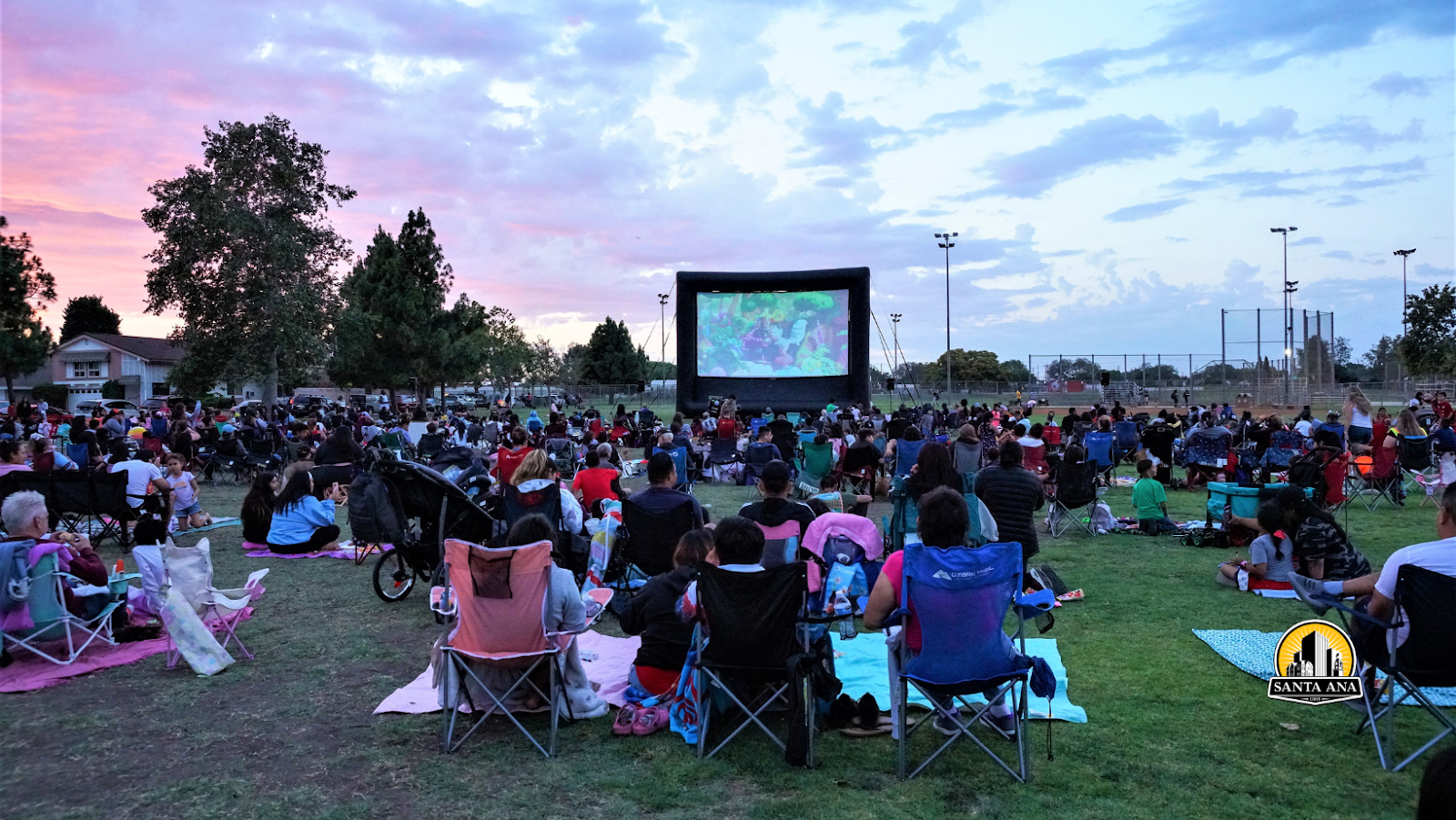 Summer is in full swing and August is filled with community events all month long! The new approved budget includes additional funding for cultural events and I am excited to announce that our Chicano Heritage Festival will take place on August 28, 2022 at El Salvador Park. City staff continue to work extremely hard to ensure you enjoy these upcoming events with your friends and family.
August also marks the beginning of the Concerts in the Park Series taking place every Thursday in August at select city parks. The Birch Summer Series brings family-friendly classic films to Downtown every Friday of the month at Birch Park.
Lastly, our Movies in the Park Series concludes August 31, 2022. The turnout for this series has been incredible and I'm thrilled to see so many smiling faces every Wednesday! I want to thank our Parks and Recreation staff for putting these events together as well as all the families that have attended. I hope you enjoy the remaining five dates!
---
News
SAPD Meditation Room offers dispatchers a space to deal with stress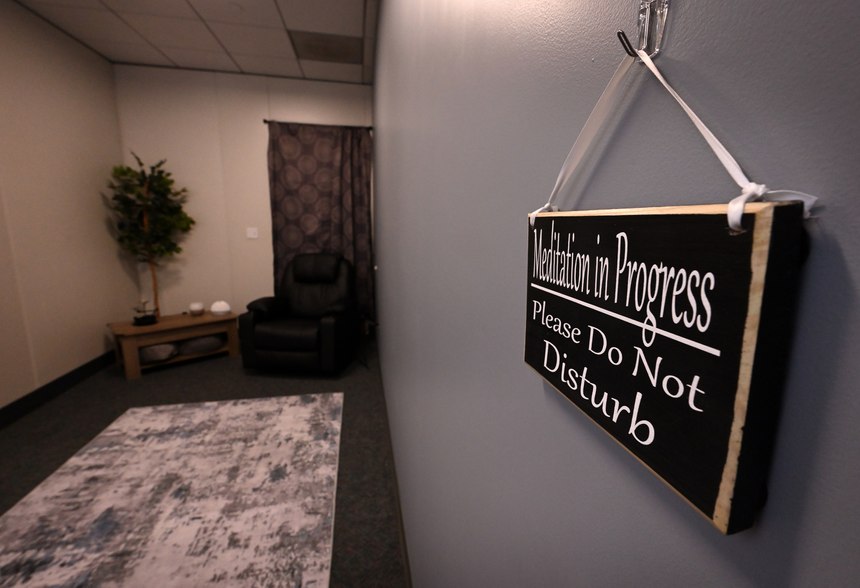 Last month, the Santa Ana Police Department implemented a Meditation Room for its Communications Division personnel. The space is intended for dispatchers to decompress and deal with their intense and stressful jobs. Dispatchers are expected to be sharp and decisive while keeping calm on the line, and the Meditation Room is another valuable resource available for them. They often work 12-hour shifts and remain stationary for long periods of time, so providing resources like this room can make a difference in their overall mental health.
---
SAPD collects 542 firearms at gun buyback event
The Santa Ana Police Department hosted an anonymous Gun Buyback event on Saturday, July 23, 2022 to give the community an opportunity to get rid of unwanted firearms in their homes that could potentially end up in the wrong hands. Gun buyback events are intended to give members of the public a safe and organized outlet for ridding themselves of firearms. Participants were incentivized with a $300 visa gift card per surrendered firearm. The event, which lasted from 9 a.m. to 2 p.m. was deemed successful with participants turning in 542 firearms. The surrendered firearms included handguns, rifles, assault rifles, ghost guns, a Tec-9, pistol grip pump shotguns, a hand grenade, high capacity magazines, and ammunition.
---
Public Works seeking input on South Main Street Corridor Construction project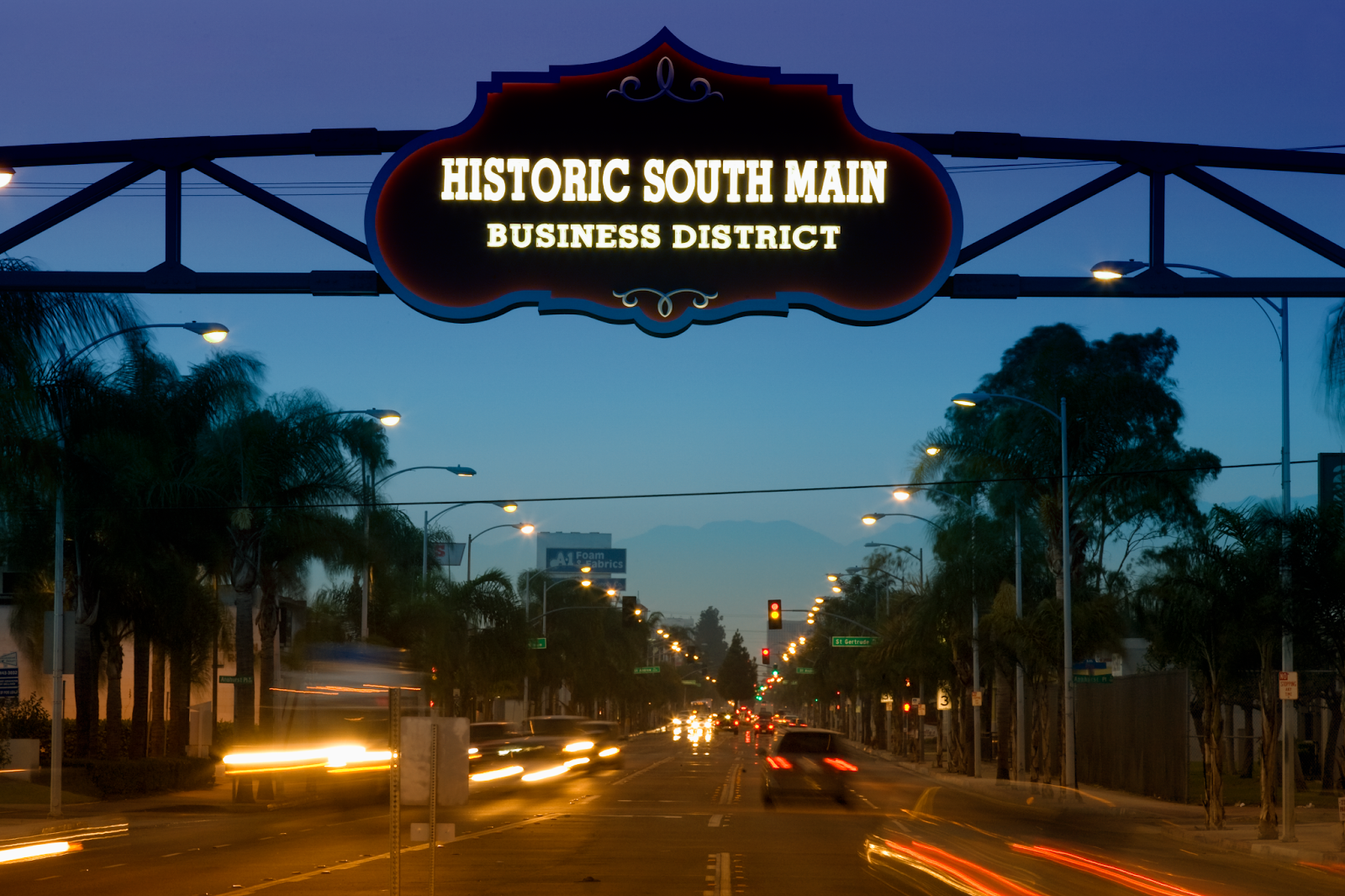 The City of Santa Ana Public Works Agency is inviting the residents to a community meeting for an update on the construction activity for the South Main Street Corridor project. The project is 2.5 miles along South Main Street between First Street and Dyer Road that is currently under construction. The meeting will take place Thursday, August 18 at Manuel Esqueda Elementary, located at 2240 S. Main St. beginning at 6:30 p.m. Spanish translation will be available.
Should you have questions, please contact Public Works Agency Community Liaison Michelle Micallef at (714) 647-5091 or mmicallef@santa-ana.org.
---
Santa Ana joins the Streams of Hope Awareness Campaign
Our Public Works Agency joined the Streams of Hope Public Art and Community Cleanup Campaign this year to help promote water conservation through art, education, and community activities. The campaign organized by artist Robert Wyland revolves around a public art initiative and a community cleanup campaign. The public art initiative focuses on a series of wooden baby gray whale statues. Multidisciplinary artist Roger Eyes R"s "All the Water in the World" is the community artist piece representing Santa Ana. It is an acrylic on wooden board statuette. The local high school student art group piece is "The Earth Undone" by Andrea Osorio and Mario Osorio from Tustin Main, ACCESS 3 High School in Santa Ana. These works remain available for viewing at the Santa Ana Public Library through September 5, 2022.
---
Youth Water Poster Contest winners recognized by City Council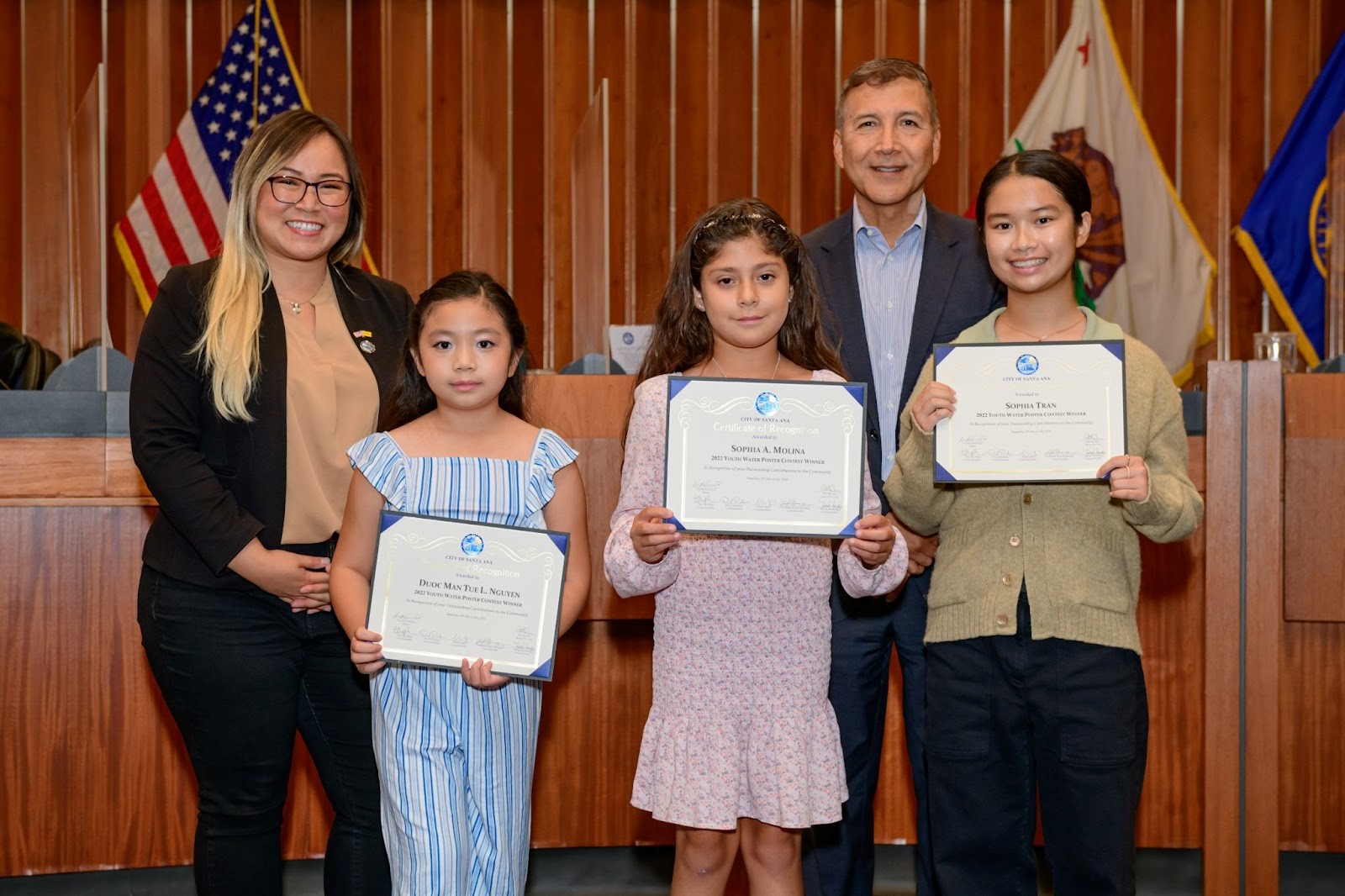 The Santa Ana City Council celebrated the winners of the 2022 Youth Water Poster Contest at a special awards ceremony yesterday. 12 winners were selected out of 260 entries from 45schools: two finalists and a grand prize winner in four different age categories. The annual contest was launched in 2015 by our Public Works Agency's Water Division to offer Santa Ana youth the opportunity to explore water-related themes through creative expression. This year, the emphasis was on water conservation. Congratulations to all the participants!
---
The 2021 Water Quality Report now available online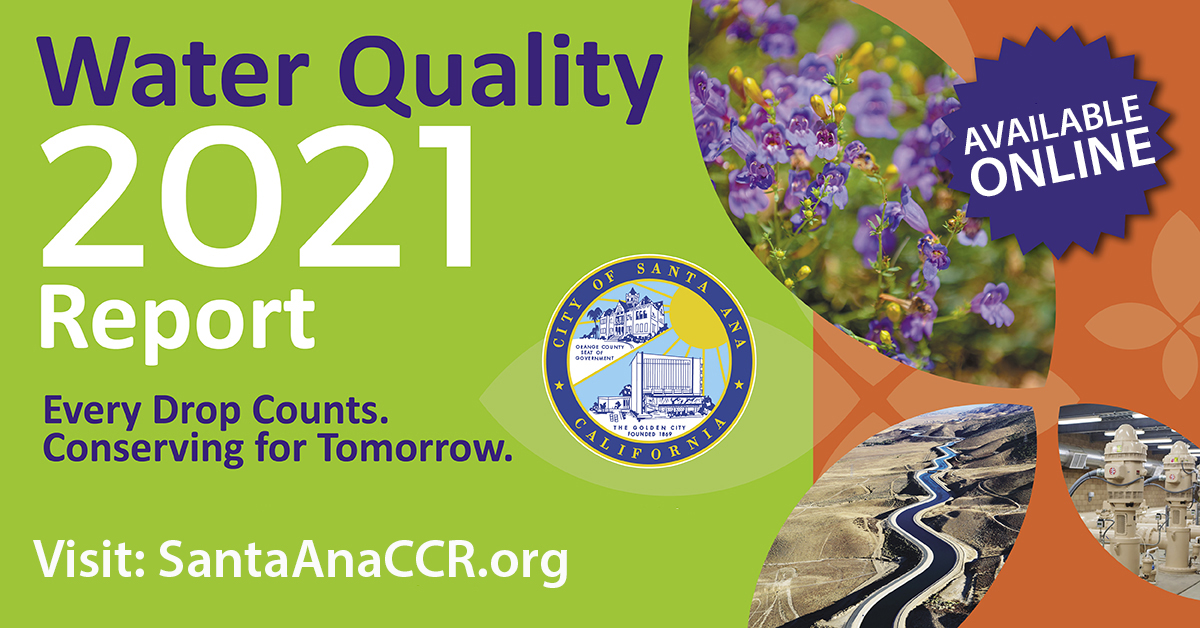 The City of Santa Ana has released its 2021 Water Quality Report, also known as the annual Consumer Confidence Report (CCR). The report details the quality of Santa Ana's water, which consistently wins the coveted honor as among the world's best tasting and highest quality. Each year, the CCR presents important information to
help residents make health-based decisions about their drinking water. Read the full report by clicking on the button below.
---
City Council Chambers receive upgrades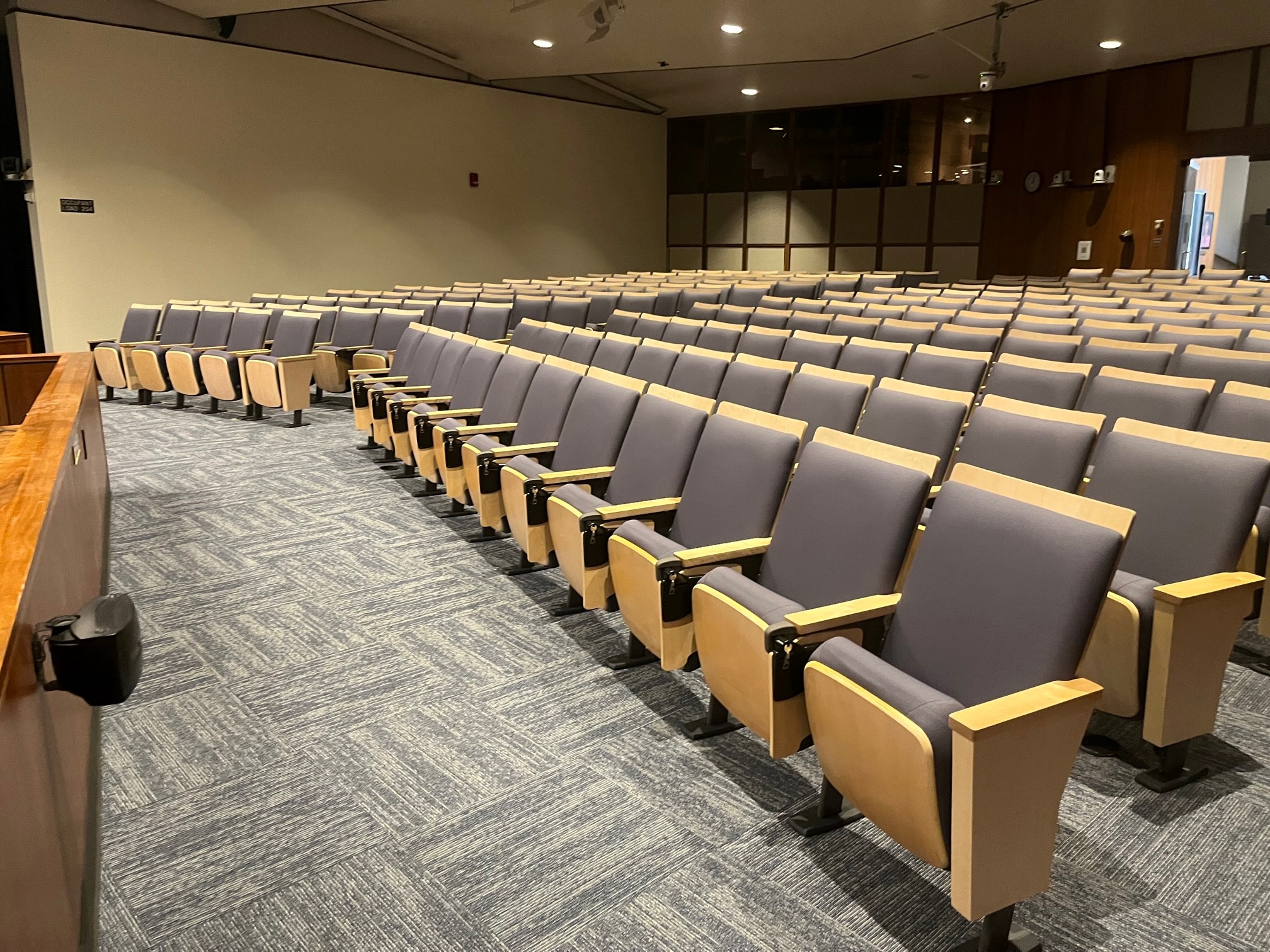 Earlier this month, our Public Works Agency's Facility Team was hard at work renovating the Council Chambers. The renovation included electrical upgrades, LED lighting retrofit in the stage area; painting of ceiling and walls; replacement of the flooring; and removal and replacement of the public seating. The project addressed efforts to standardize the flooring throughout City facilities, upgrade the outdated lighting to new LED lighting and upgraded the seating to comply with ADA standards. In addition, new technology was also introduced with a Dictation Screen that detects live speech and displays it on the screen as text.
---
See the Library's Knowledge Mobile in action
Throughout the summer, the Santa Ana Public Library's Knowledge Mobile has visited schools, parks and community centers to connect, create and hang out with residents throughout the city. Thousands have danced with robots, drawn with 3-D pens, listened to stories and, of course, checked out books! You can follow the summer flight path as the Know-Mo makes stops at all Movies and Concerts in the Parks events, with a special stop at National Night Out on August 2rd at Thornton Park.
See the Knowledge Mobile's schedule
Help reimagine the Library!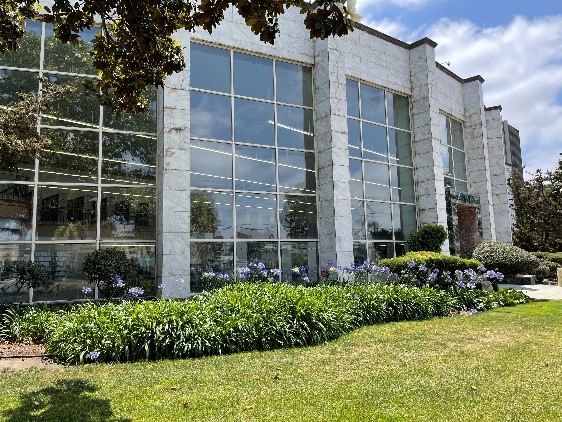 The City of Santa Ana is planning the restoration and modernization of the existing Main Library. The newl city budget adopted by the Santa Ana City Council in June allocated money to begin the renovation process. To make sure it has the best resources, services and spaces for the community, we would like to hear from residents about what you value. Click on the button below to let us know what you would like to see at the Library!
Tales of the City
Santiago Creek, 5-freeway cleared in joint-effort cleanup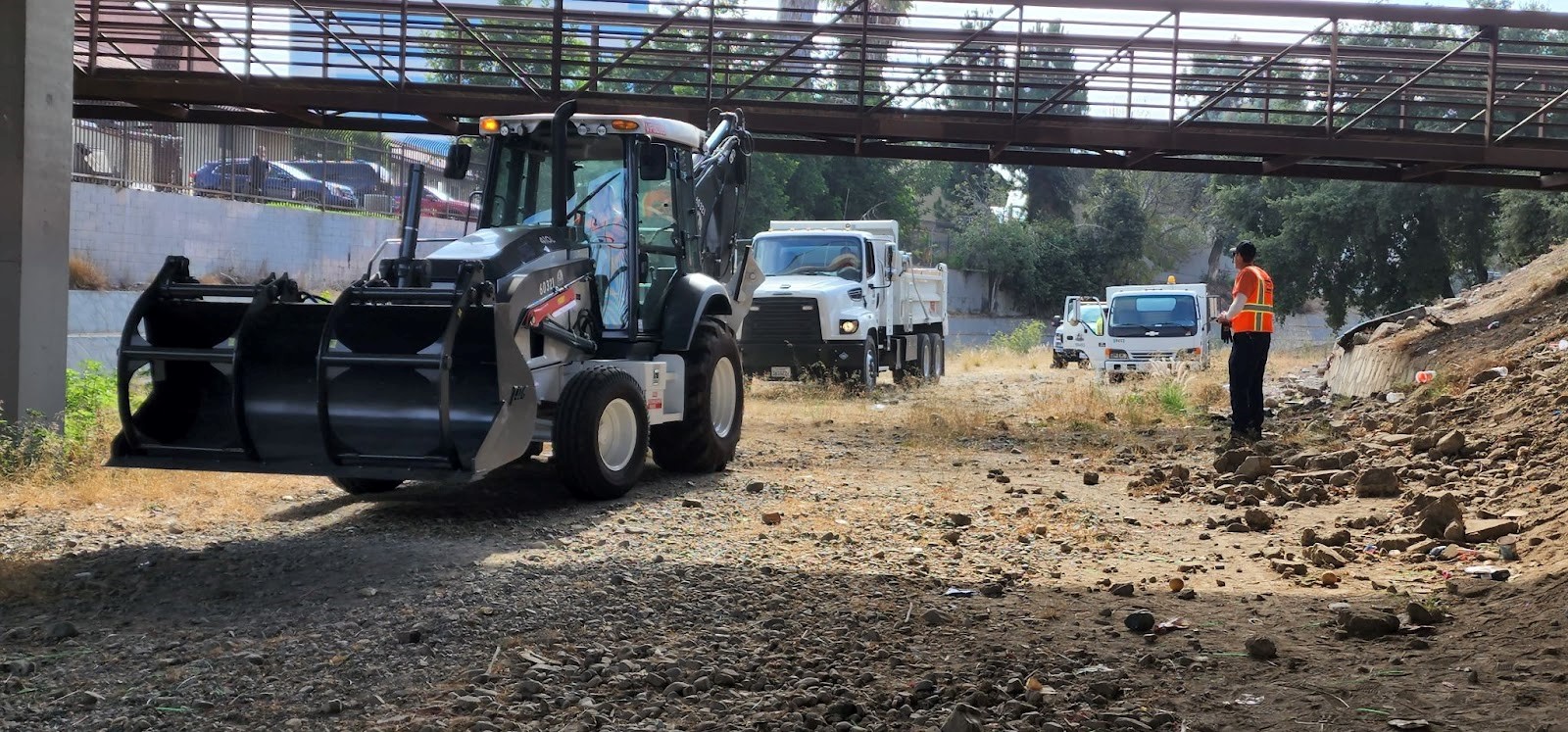 A joint effort by the Santa Ana Police Department, Public Works Agency, the Quality of Life Team (QOLT), City Net, Landscape West, the California Highway Patrol (CHP), and CalTrans addressed issues under the 5 freeway bridge over Santiago Creek on July 27.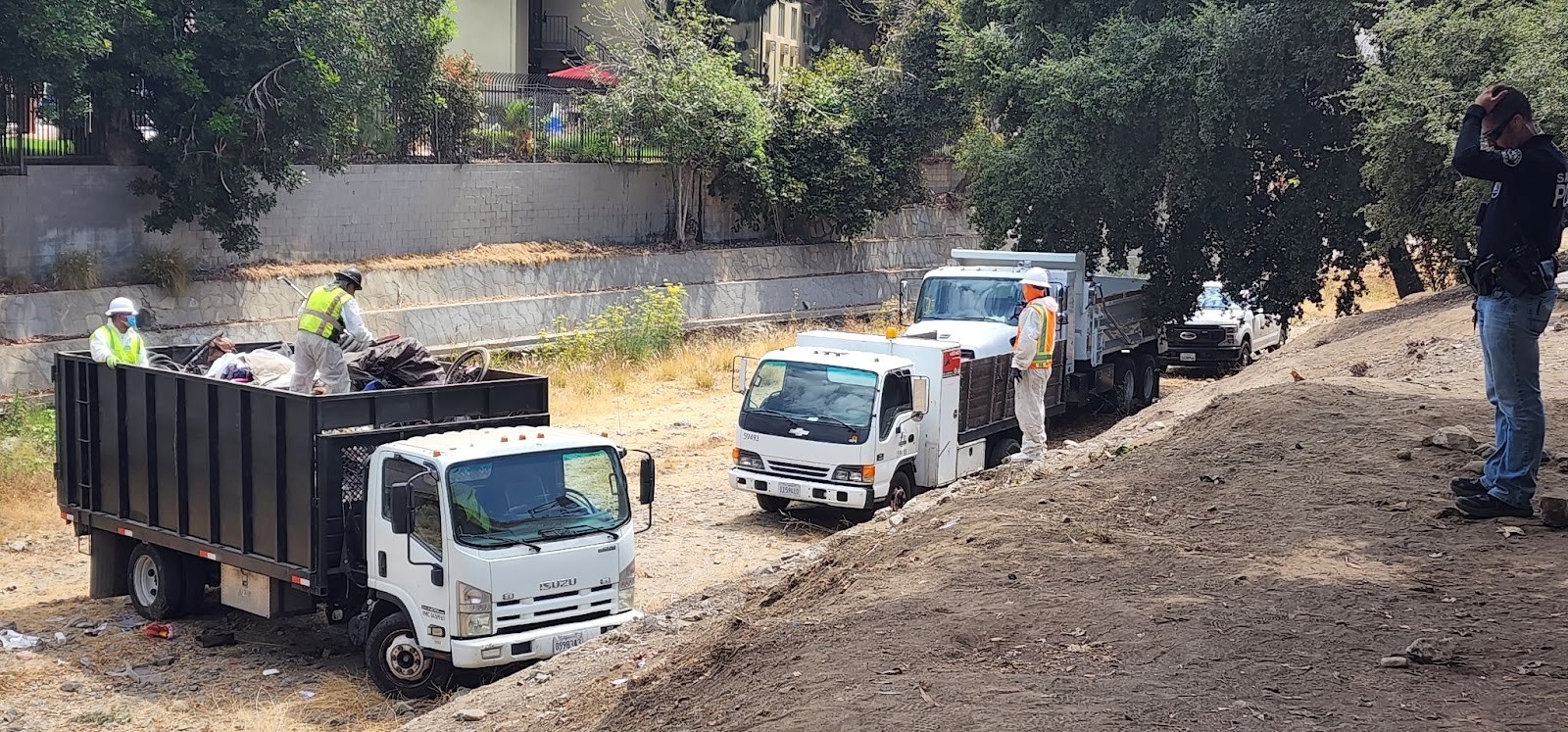 Cleanup crews from CalTrans and QOLT cleared trash and debris from under the bridge while Public Works staff loaded the bags on a 10-wheel truck. CalTrans and CHP posted warning signs about the cleanup three days prior, but some individuals remained onsite until the cleanup began. Street Maintenance Supervisor Luzanna Guillen from our Public Works Agency was instrumental in the cleanup operation, taking initiative by setting up pathways for the crews and directing staff and contractors to ensure the operation was done effectively and efficiently.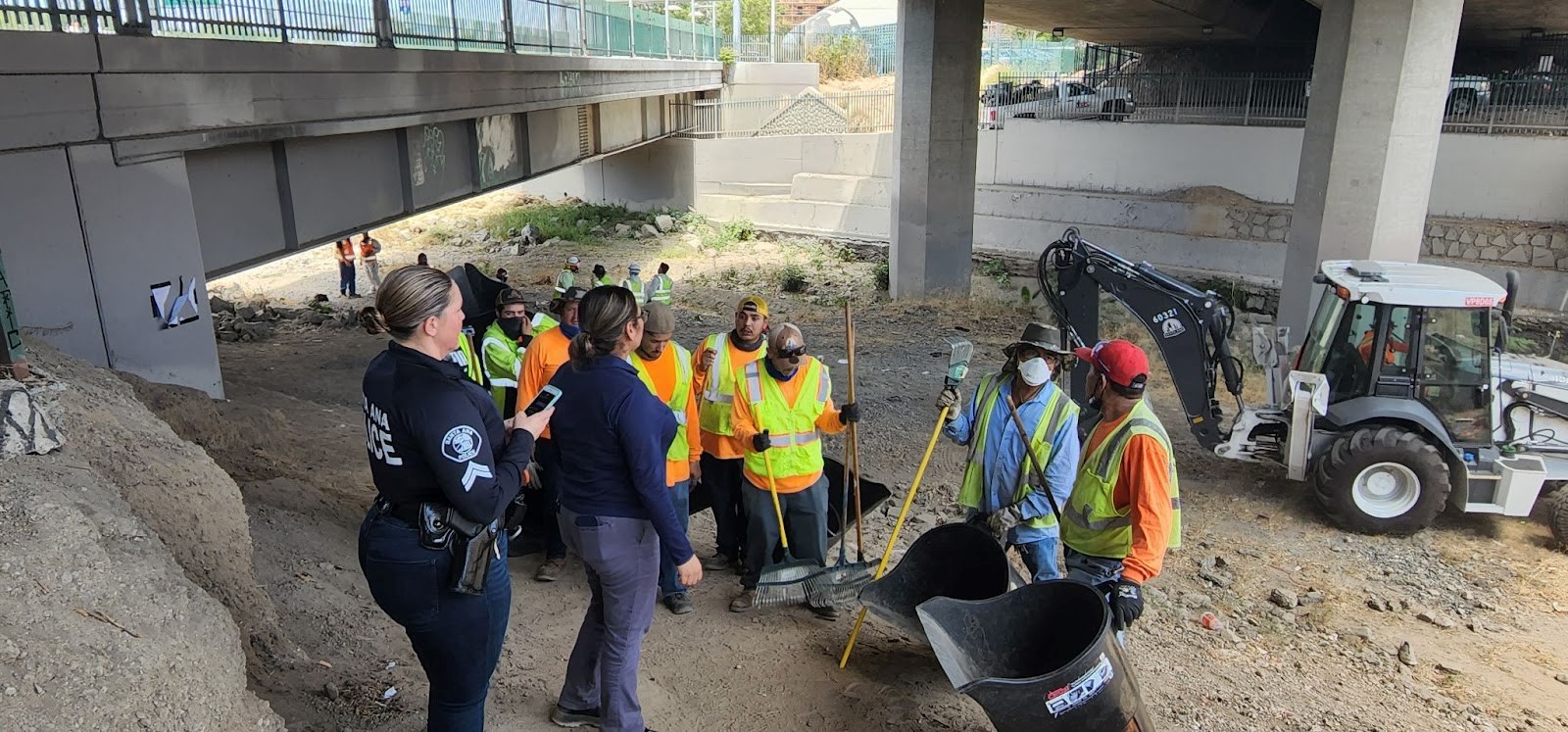 During the operation, officers and crews from QOLT cleared encampments or homeless related debris that were located along the 5 freeway and Flower Street. City Net outreach workers helped individuals that requested assistance, including housing one individual at the new Carnegie Navigation Center and driving two others to the DMV to obtain ID's. City staff are working closely with CalTrans to schedule regular maintenance moving forward. I want to thank everyone that assisted with this operation!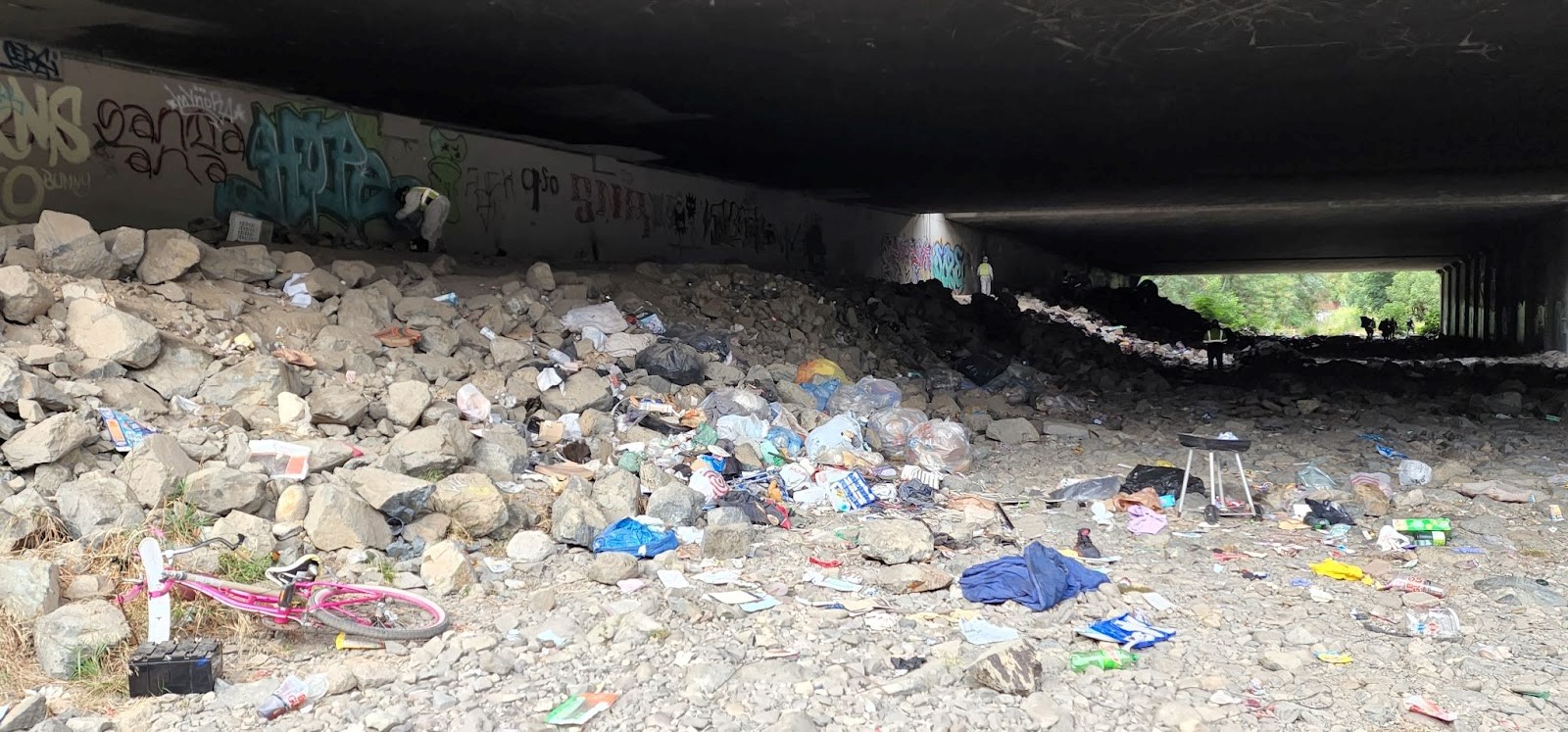 ---
City Council Meeting Recap
City Council meetings are typically held on the first and third Tuesdays of each month at 5 p.m. Meetings now have both in-person and virtual participation and attendance and are live streamed on YouTube and CTV 3 (channel 3 on Spectrum and channel 99 on AT&T TV). If you'd like to provide public comments on agenda and non-agenda items, you can email, attend in person, or join the Zoom webinar online or by phone.
---
Events
National Night Out – August 2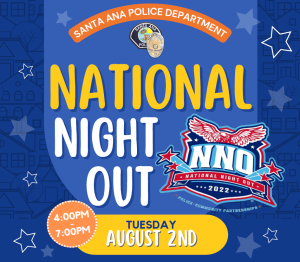 Celebrate with the Santa Ana Police Department on Tuesday, August 2, at National Night Out! This free community event is filled with fun activities, giveaways, personal safety education, hands-on display of emergency vehicles, and much more!
Tuesday, August 2, 4-7 p.m.
Thornton Park, 1801 W. Sergerstrom Ave.
---
Career Readiness Workshops – August 2, 4, 9, & 11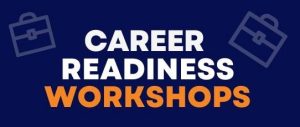 Are you interested in learning a new skill or changing careers? The Santa Ana WORK Center is hosting a series of Career Readiness Workshops every Tuesday and Thursday from August 2 through 11. The workshops are from 10 a.m. to 12 p.m. at 801 W. Civic Center Drive, Suite 200, Santa Ana. You will learn how to create relationships with professionals, explore career fields, and tailor your resume at one of these workshops.
10 a.m. – 12 p.m.

Santa Ana WORK Center – 801 W. Civic Center Dr.
---
Birch Summer Series – Every Friday in August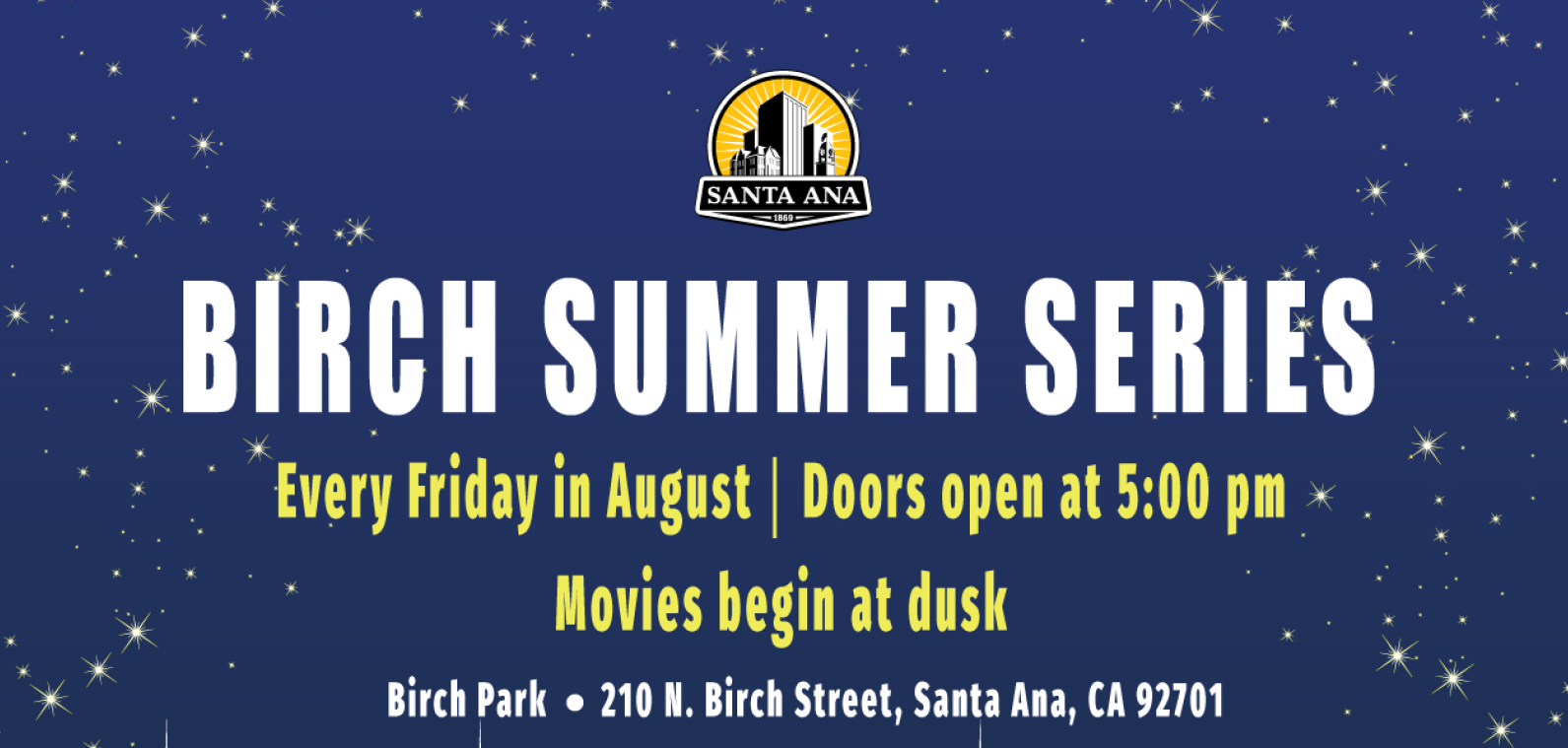 Join us for the Birch Summer Series taking place every Friday beginning August 5 – 26, 2022 at Birch Park. The series will showcase a free, family-friendly classic film every Friday night beginning at dusk. Pre-show activities begin at 5:30 p.m. and will include exhibitors and fun kids' activities. Concessions will also be available for purchase. More details coming soon!
Every Friday in August
Activities begin at 5:30 p.m.
Birch Park, 210 N. Birch St.
Movies in the Park Series – Wednesdays through Aug. 31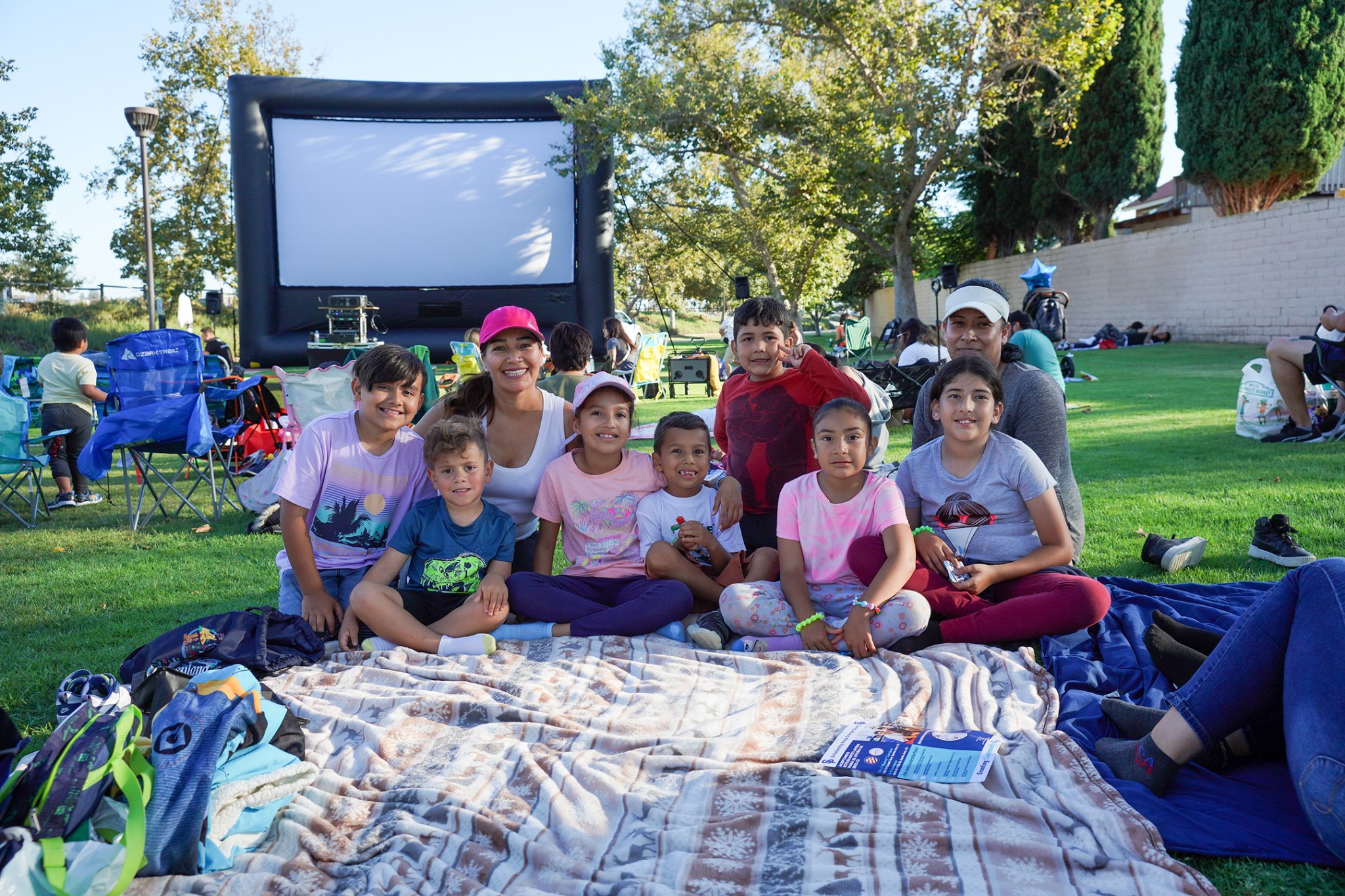 The Santa Ana Movies in the Park series takes place every Wednesday from June 8 through August 31 at City parks throughout Santa Ana. Other activities include exhibitors, jumpers, and arts and crafts for kids. Get free popcorn while supplies last.
---
Concerts in the Park – Every Thursday in August

The Santa Ana Concerts in the Park Series takes place every Thursday in August at a different location each week: Windsor Park, Portola Park, Jerome Park, or Thornton Park. Each concert will have live music, food trucks and kids activities. Doors open at 5:30 p.m.
---
Rent Stabilization and Just Cause Eviction Ordinances webinars – August 11 & 25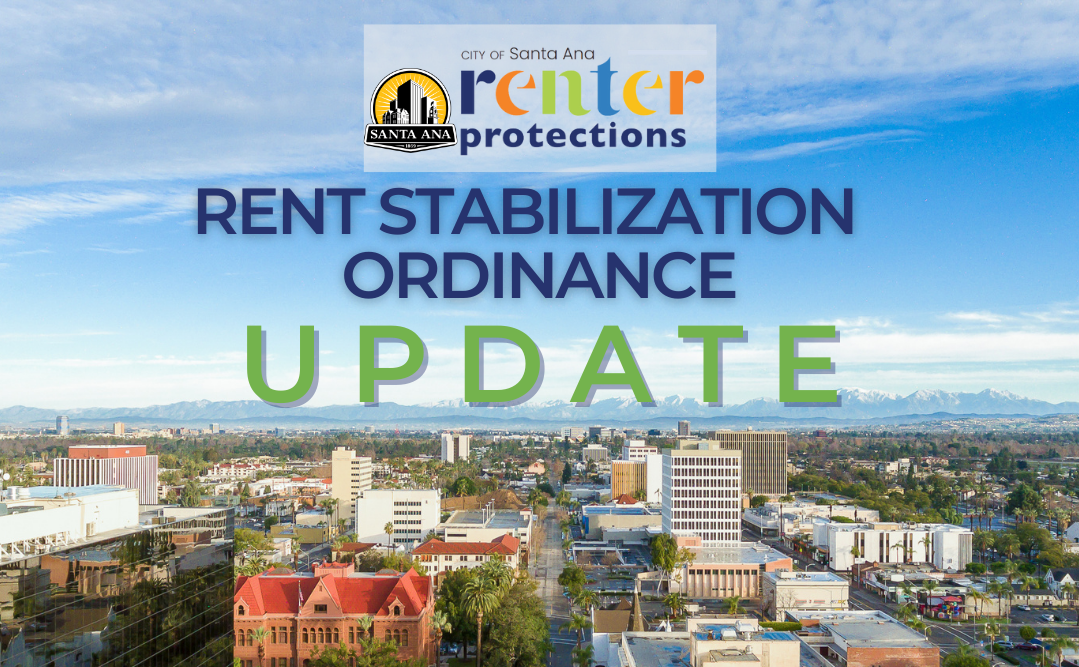 The City of Santa Ana will be hosting an informational webinar via Zoom to discuss the Rent Stabilization and Just Cause Eviction Ordinances, as well as the Notice of Allowable Rent Increase effective September 1, 2022. Spanish and Vietnamese interpretation will be available.
---
Upcoming Neighborhood Association Meetings
Get involved! Join an upcoming Neighborhood Association Meeting.
Com-Link Board Meeting
– Tuesday, August 2, 2 p.m.
– City Hall, 20 Civic Center Plaza
Pacific Park NA Meeting
– Tuesday, August 9, 6 p.m.
– Roosevelt Walker Community Center, 816 E. Chestnut Ave.
Windsor Village NA Meeting
– Thursday, August 18, 6 p.m.
– Location to be determined
Com-Link Meeting
– Thursday, August 25, 7 p.m.
– SAPD Community Room, 60 Civic Center Plaza
---
Wrench & Ride Classes – Tuesday, August 7 – September 27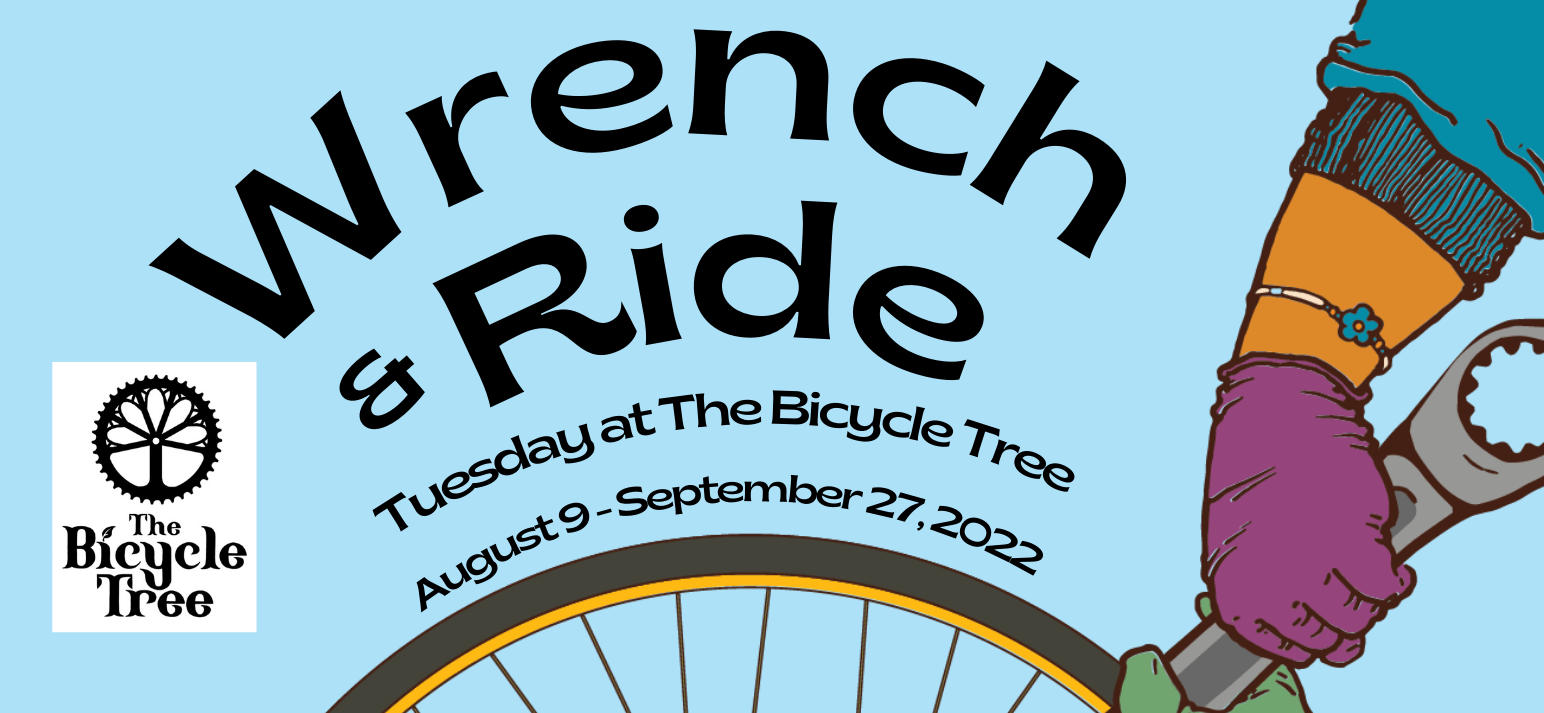 Join Santa Ana Active Streets (SAAS) every Tuesday starting August 9 through September 27, 2022 at The Bicycle Tree for Wrench and Ride, a free 8 week course in which participants learn about bicycle anatomy, bike safety, and maintenance. This cohort is for youth ages 13-18 and will meet from 4 – 6 p.m.
The Bicycle Tree, 702 W. 17th St. C
Ages 13 – 18
4 – 6 p.m.
---
SAPD Summer Safety Pop-Up Booth – August 11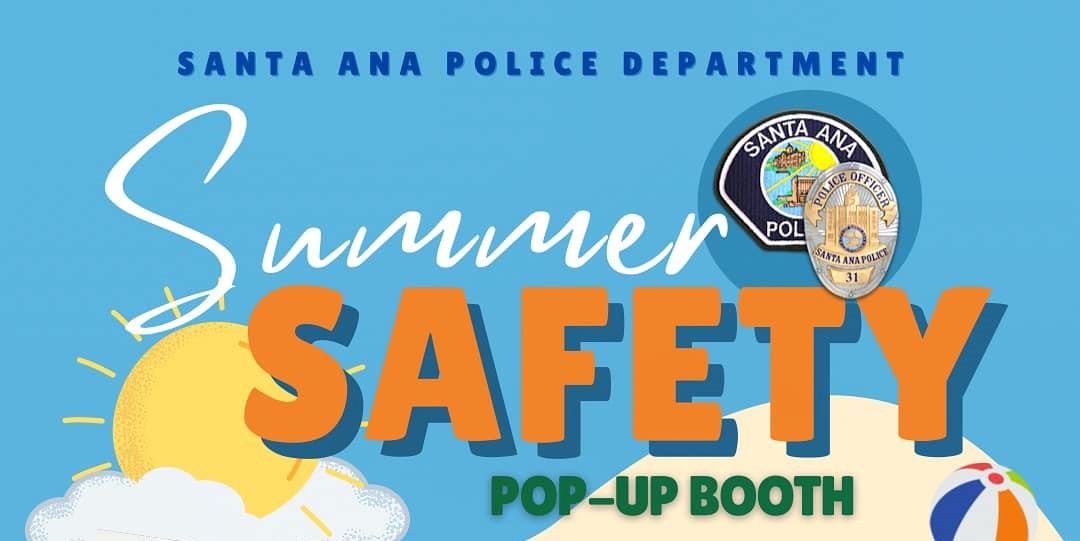 Join the Santa Ana Police Department on Tuesday, August 11 for a Summer Safety Pop-Up Booth at Birch Park. SAPD will share summer safety information, toy giveaways for children, and in-person vehicle displays.
Tuesday, August 11
Birch Park, 400 W. Birch St.
2 p.m. – 4 p.m.
---
Food Distributions – Ongoing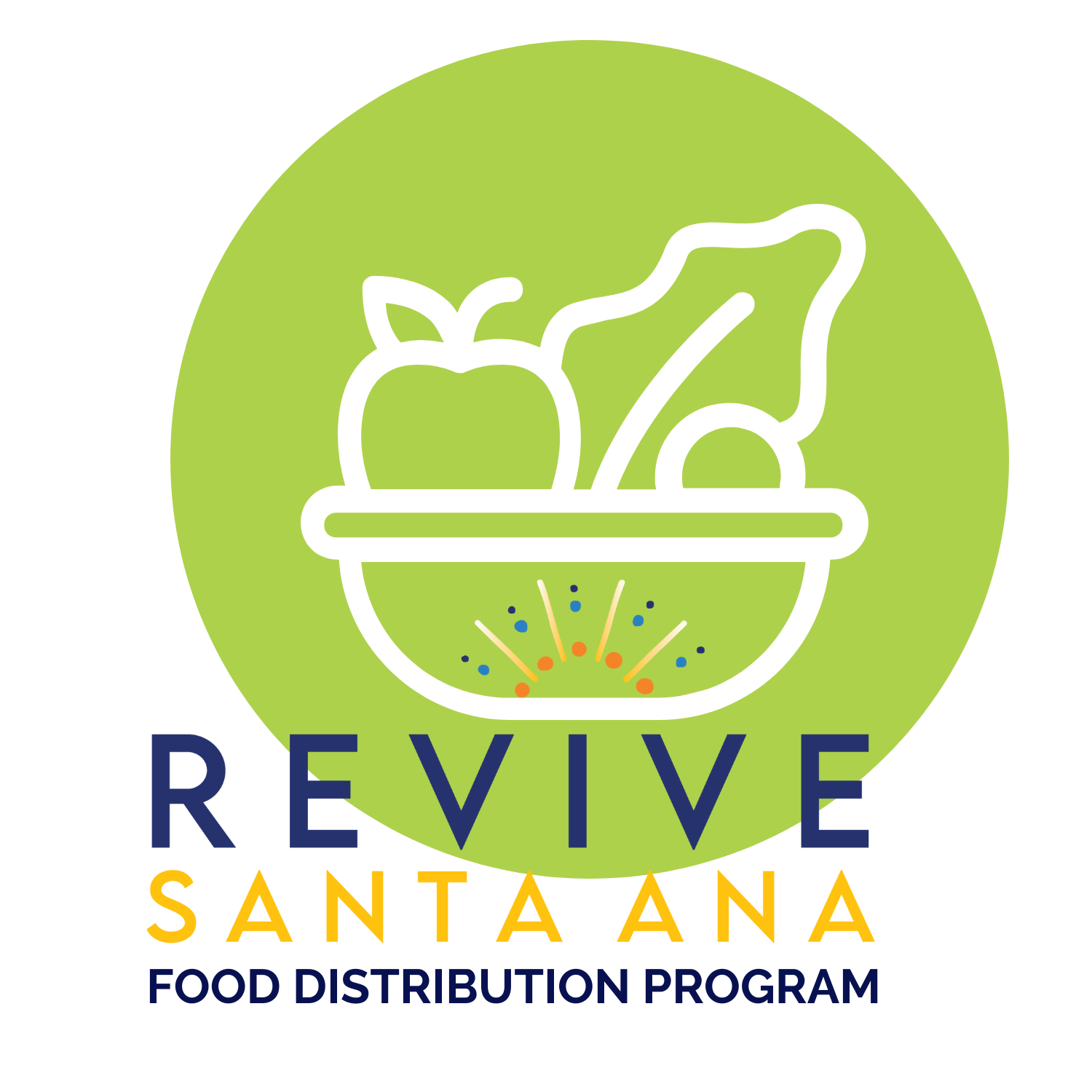 As part of one of our ongoing Revive pandemic recovery initiatives, we have partnered with various local organizations to host free food distributions throughout Santa Ana. The free food distributions are available for anyone in need, and no registration is required. The food is distributed on a first-come, first-served basis, while supplies last. Visit them on the following days:
Revive Santa Ana Distributions:
Delhi Center – Mondays, 10-11:30 a.m.
Santa Ana Elks Lodge (for seniors) – Mondays, 12-2 p.m.
Latino Health Access – Fridays, 12-1 p.m. (walk-in), 2-4 p.m. (drive-in)
Other Food Distributions:
OC First Assembly – Thursdays, 10 a.m.
Seva Collective – Saturday, July 23, 9-11 a.m.