SUBSCRIBE to the COSAS Newsletter 

In this edition of COSAS, learn about the new City Council, more renter protections for Santa Ana residents, a new cannabis law, holiday schedules for different facilities, and fun holiday events happening in our City.
---
Spotlight photo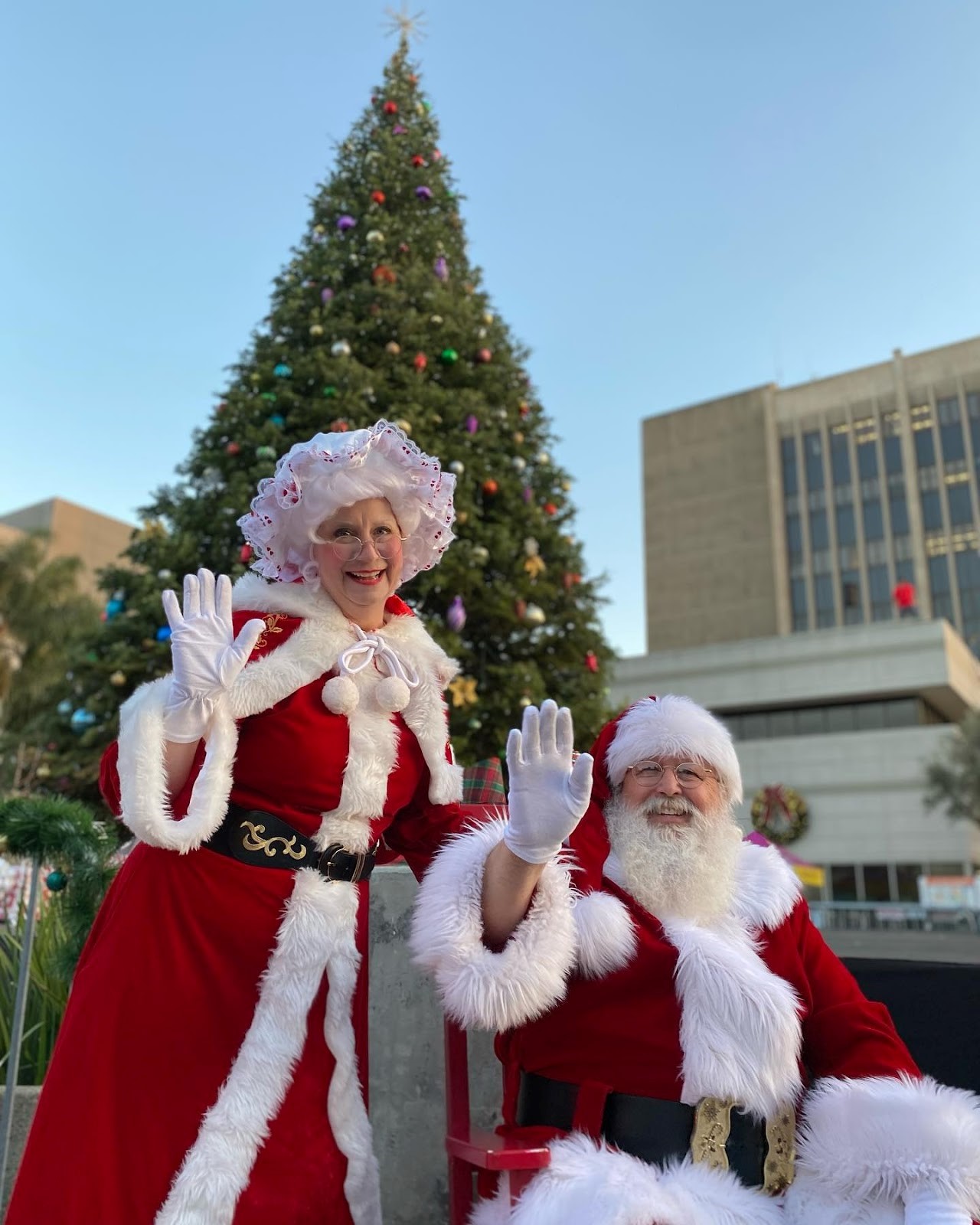 Mr. and Mrs. Claus visit the Santa Ana Winter Village
Photo Credit: Cori L.
To submit your own original photo of Santa Ana to be featured in the next newsletter, complete this form.
---
City Manager's highlights
First female mayor and 3 City Councilmembers take office
It was a transitional week for the City of Santa Ana as a new City Council was installed on Tuesday, Dec. 13. Mayor Valerie Amezcua became the first woman elected to the citywide office in Santa Ana's 153-year history. Newly elected Councilmember Benjamin Vazquez took the oath of office to represent Ward 2, Councilmember Phil Bacerra was sworn in to serve another term for Ward 4, and Councilmember David Penaloza will again represent Ward 6. The new Santa Ana City Council's first official action was to elect Ward 3 Councilmember Jessie Lopez as mayor pro tem. The other members of the City Council are Ward 1 Councilmember Thai Viet Phan and Ward 5 Councilmember Johnathan Ryan Hernandez.
---
Happy holidays!
As we approach the end of the year, remember to take care of yourself and loved ones by staying home if you are feeling ill and getting vaccinated or booster shots.. I want to wish everyone a safe and fun holiday season! Swing by the Santa Ana Winter Village for a fun night with your family and loved ones. The month-long event will be open until Jan. 8th!
News
City expands renter protections for residents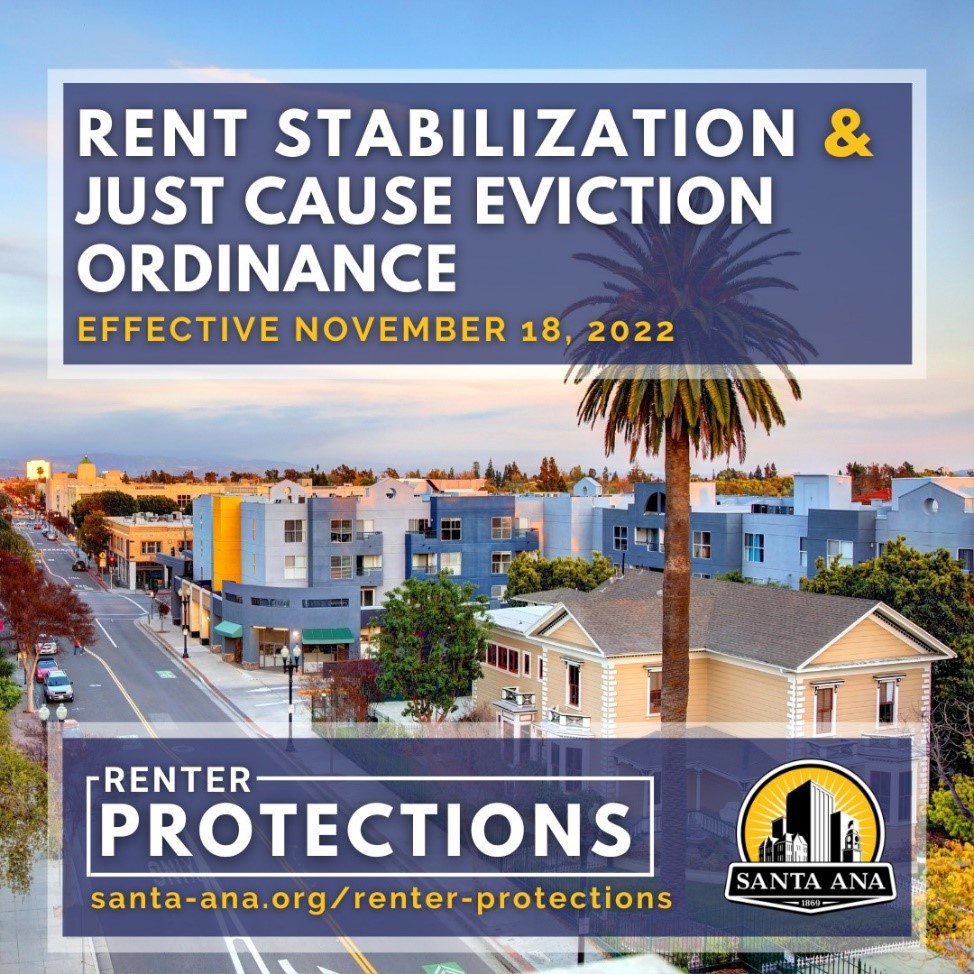 The amended Rent Stabilization and Just Cause Eviction Ordinance that took effect on November 18, 2022, expands the administration and enforcement of renter protections for Santa Ana residents by establishing a rental housing board and a rental registry program. The amended Ordinance also includes additional petitions for tenants and landlords, voluntary mediation services, and other enhancements.
Read our press release about what these changes mean at https://www.santa-ana.org/santa-ana-expands-the…/. 
The full ordinance, a detailed summary of changes and answers to Frequently Asked Questions in English, Spanish and Vietnamese are available at https://www.santa-ana.org/renter-protections.
---
New cannabis law lowers tax rates, allows consumption lounges and events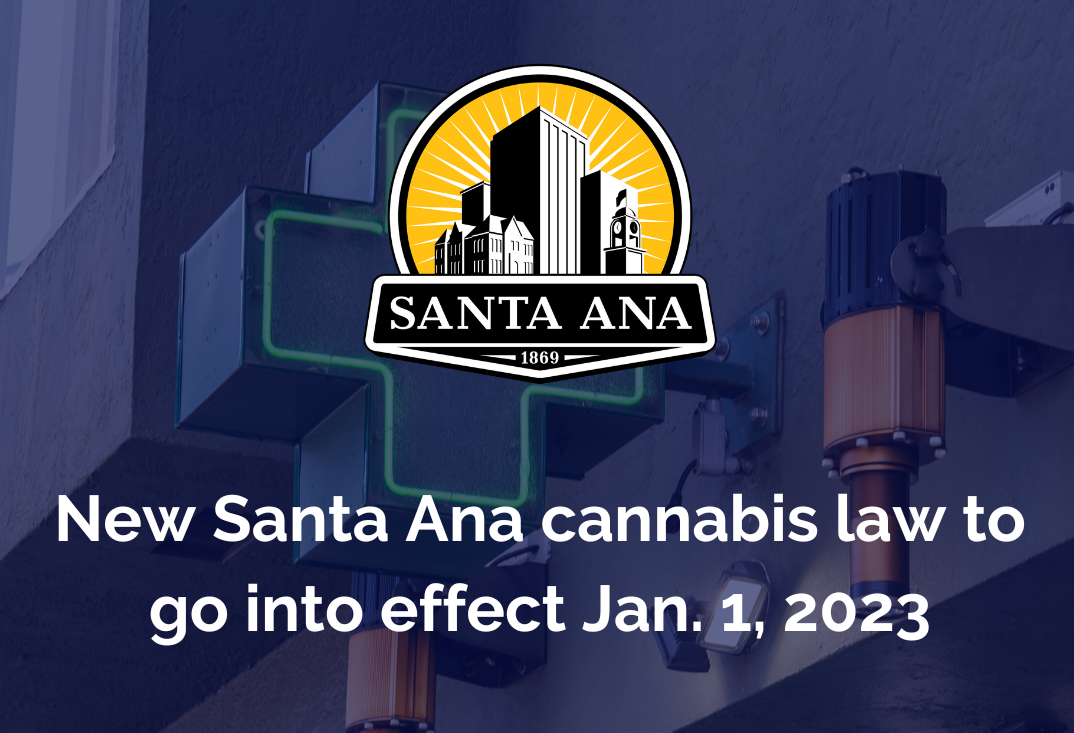 Santa Ana will continue to be the top destination for legal cannabis in Orange County thanks to several new measures approved by the Santa Ana City Council that will lower tax rates and allow marijuana consumption lounges and events. The City Council unanimously approved an ordinance in October to amend the municipal code as well as tax rates related to cannabis retail, cultivation, manufacturing and distribution. The new ordinance will go into effect on Jan. 1, 2023.
Read more about the amended cannabis rules
---
Roller skates now available at the library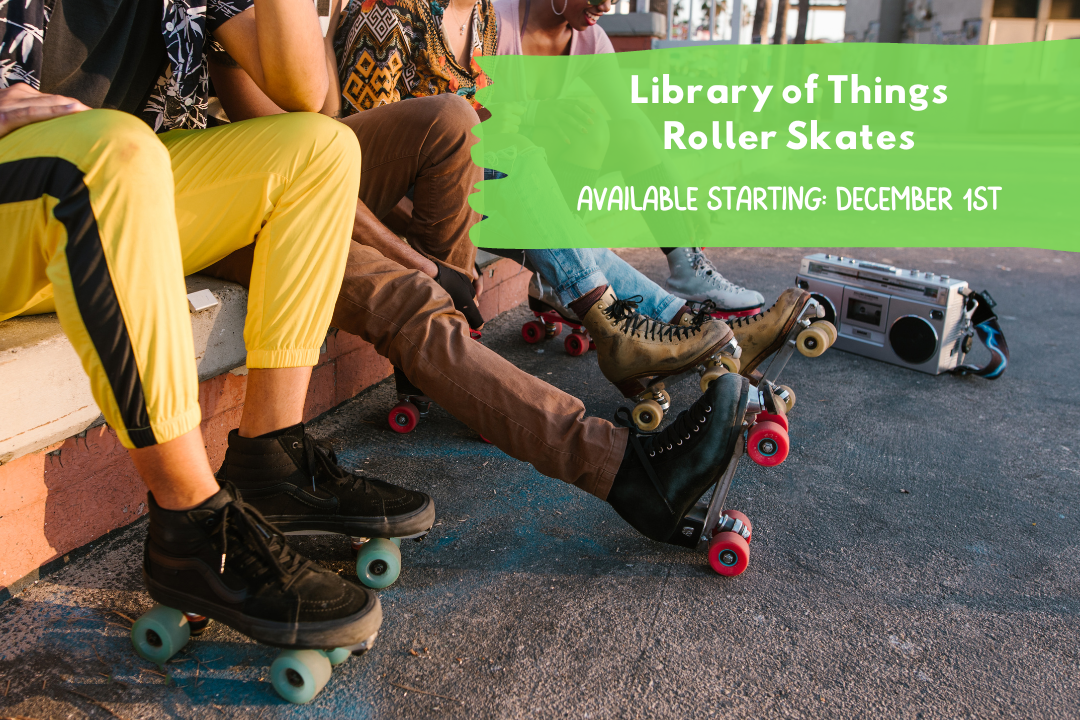 Did you know that an hour of roller skating burns as many as 600 calories? Roller skating is making a big comeback with a billion plus views on TikTok's #rollerskating pages. Starting December 1, patrons can borrow a pair of roller skates free of charge! As part of our Library of Things (LOT) collection, roller skates are available in various sizes and colors for all ages. In addition, you can also check out protective gear such as helmets, elbow and knee pads. All you need is a valid library card, and you will be cruising to your next destination.
For more information, please contact the Library at 714-647-5250.
---
Santa Ana Stadium receives upgrades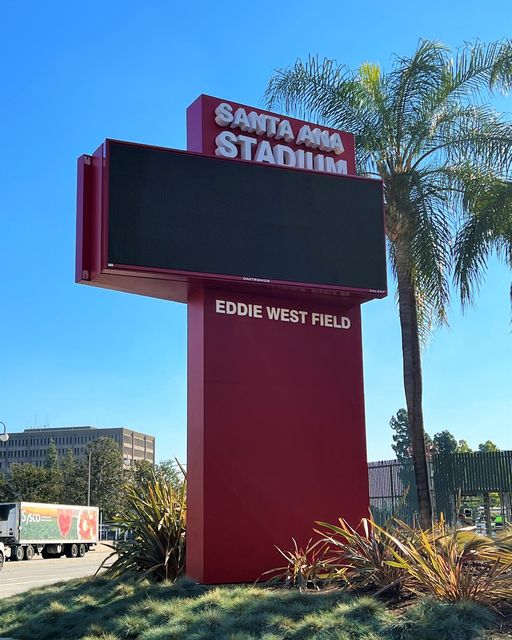 Santa Ana Stadium, also known as Eddie West field and the Santa Ana Bowl, has a brand new digital marquee that was just installed, and it's getting a new scoreboard and sound system too! Located at 602 N. Flower St., the Santa Ana Stadium is home to many local sports programs, including schools from Santa Ana Unified School District (SAUSD) and the Mater Dei Monarchs football program, who broadcast some of their home games nationally. In addition to hosting sporting events, the stadium also hosts commencement ceremonies for SAUSD and Santa Ana College. We're proud of our iconic stadium built in 1963 and we're working to keep it updated and modernized.
---
Tales of the City
City of Santa Ana receives two American Public Works Association (APWA) awards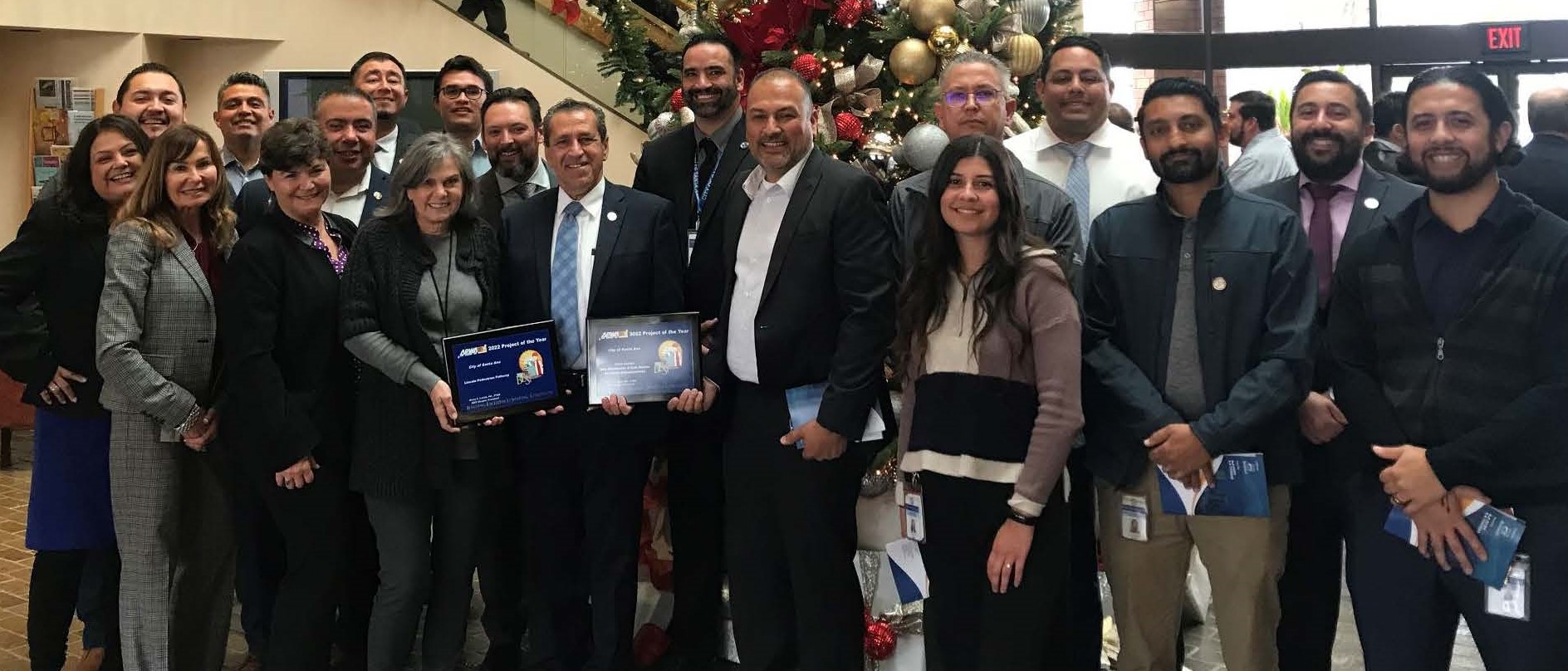 Each year, the American Public Works Association of Southern California presents the Public Works Project of the Year awards to promote excellence in the management and administration of public works projects, recognizing the alliance between the managing agency, the contractor, the consultant, the community, and their cooperative achievements. On Dec. 6, 2022, the City of Santa Ana Public Works Agency received two 2022 Project of the Year Awards.
The projects awarded are:
Civic Center Bike Boulevards & Safe Routes to School Enhancements for Sepulveda Elementary School

received the Traffic, Mobility & Beautification Award for a City with a population over 200,000. 

Lincoln Pedestrian Pathway

received the Recreation and Athletic Fields Award for a City with a population over 200,000.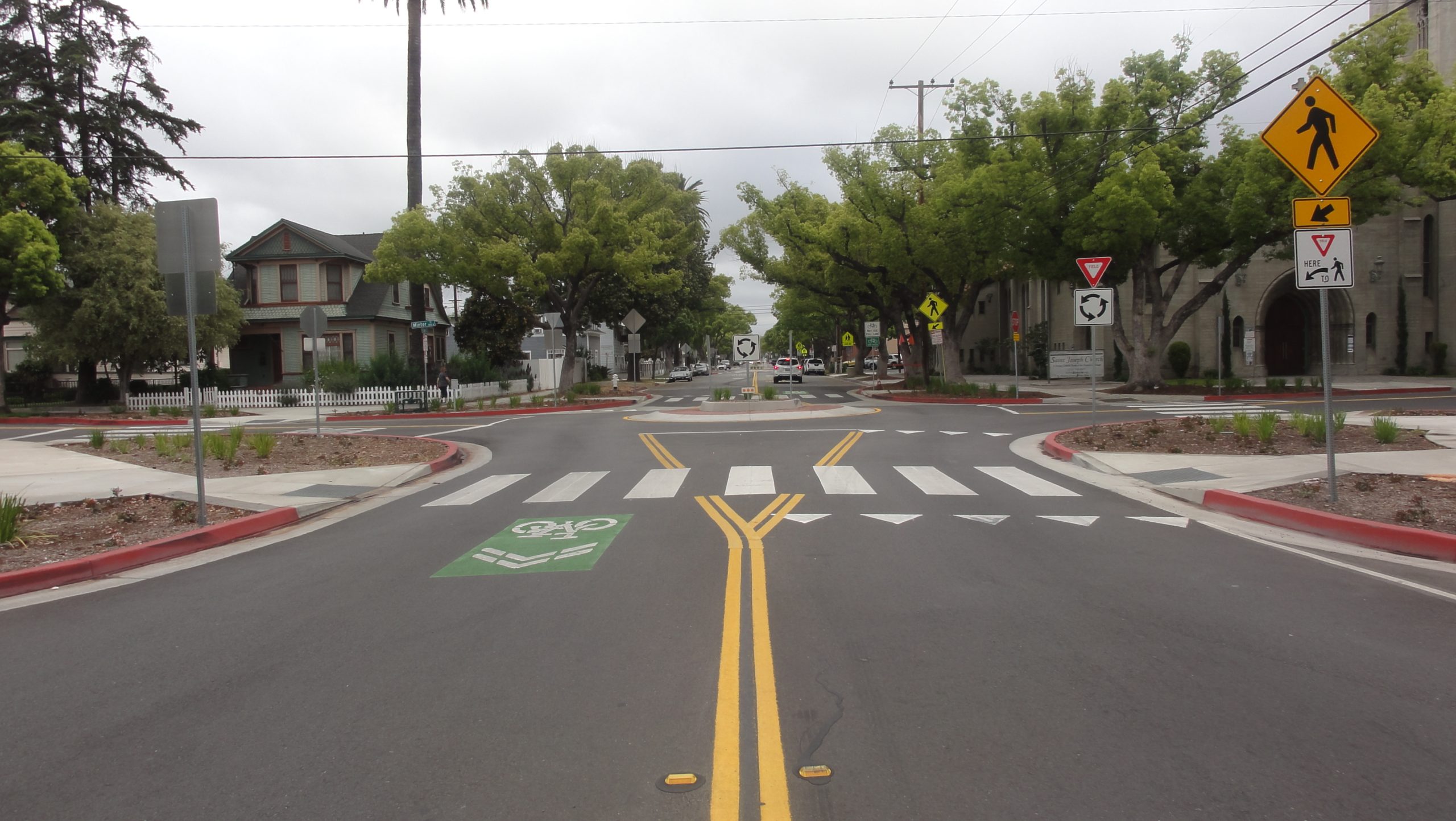 The Civic Center Bike Boulevard between Broadway and Santiago Street Project reestablished the ability for motorists and pedestrians to travel and cross the heavily traveled intersections on this segment. This project involved the construction of new traffic circles, bulb outs, traffic calming signage, updated signage, striping, markings in the corridor and an added protected left-turn arrow signal modification at the intersection of Main Street and Civic Center Drive. This $4.2 million project is the result of a collaborative community effort in the development of the Complete Streets Plan for Downtown Santa Ana.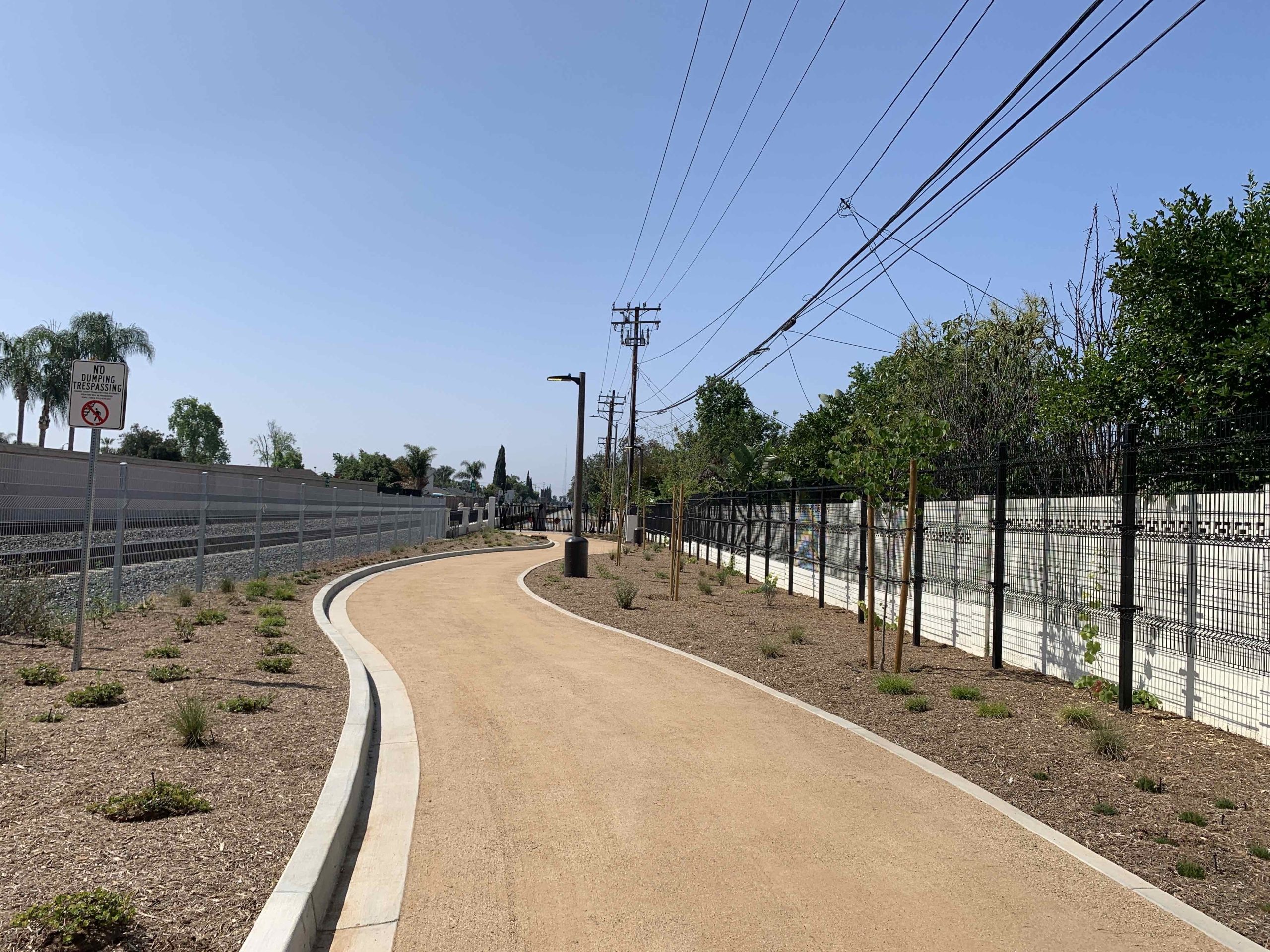 The Lincoln Pedestrian Pathway project is a follow-up phase to Orange County Transportation Authority's At-Grade Railroad Enhancement Project, which included the permanent closure of Fairhaven Railroad Crossing at Lincoln Avenue. Due to community concerns regarding easier accessibility/mobility in the area, Orange County Transportation Authority and the City of Santa Ana joined efforts to reestablish pedestrian and bicyclist access to the west side of the tracks from Park Lane to Santiago Creek in the Santa Ana.
Community input helped bring various improvements, including a 12-foot wide pedestrian pathway, landscaping, irrigation, lighting, fencing and wall barriers between the railroad and pathway separation. This $1.2 million project helps facilitate mobility, decreases pedestrian travel distances in general and provides safer and shorter routes to school for children.
Congratulations to the Public Works team in receiving these well-deserved awards!
---
City council meetings
City Council meetings are typically held on the first and third Tuesdays of each month, with the closed session beginning at 5 p.m. or earlier. The open meeting session begins at 5:45 p.m. Meetings have both in-person and virtual participation and attendance and are live streamed on the City's YouTube channel and our TV channel, CTV3 (channel 3 on Spectrum.) If you'd like to provide public comments on agenda and non-agenda items, you can email, attend in person, or join the Zoom webinar online or by phone.
---
Holiday closures
Library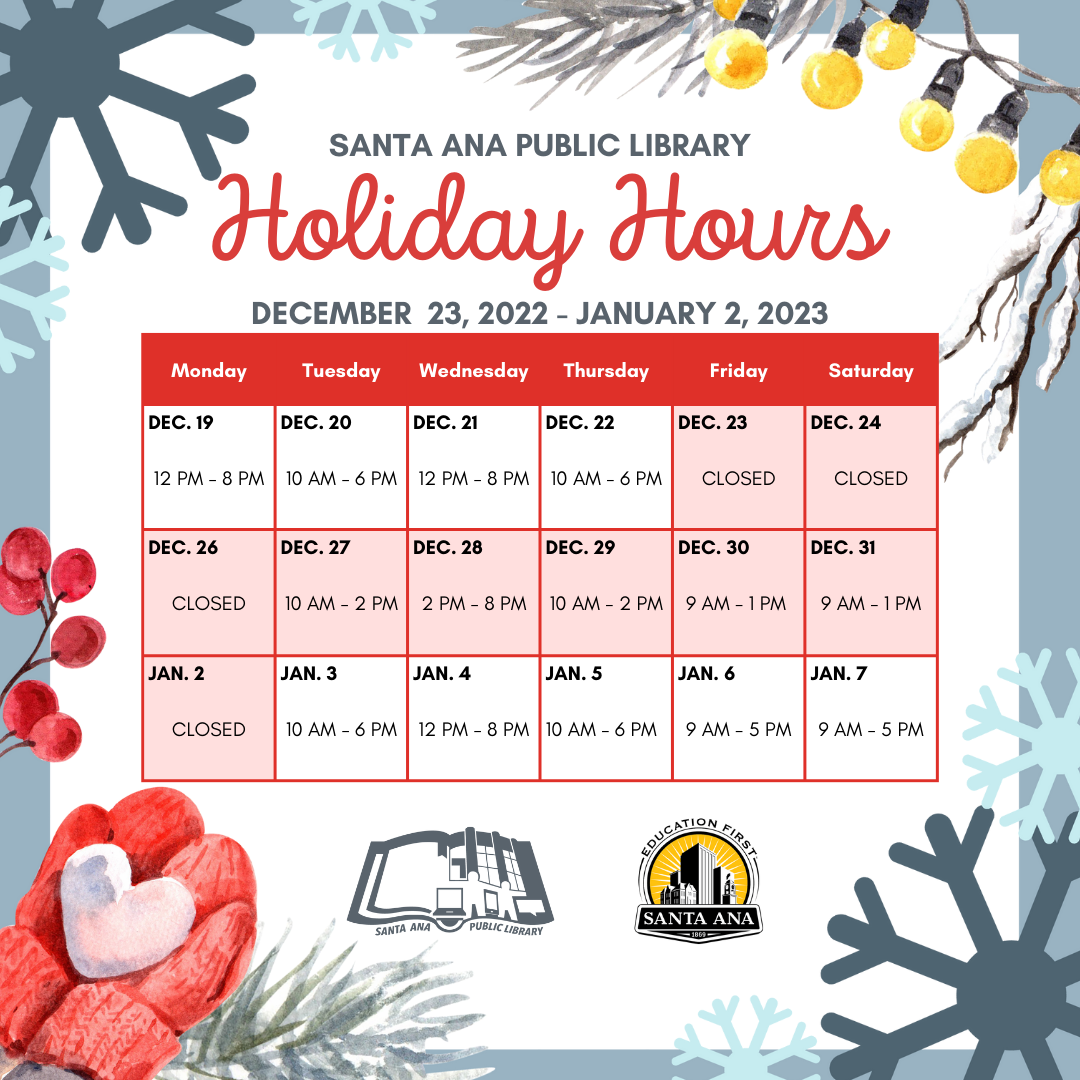 The Santa Ana Public Library will offer modified service hours from December 23, 2022 to January 2, 2023. 
December 23, 2022 – Closed in Observance of Christmas Eve

December 24, 2022 – Closed for Christmas Eve

December 25, 2022 – Closed (Sunday)

December 26, 2022 – Closed in Observance of Christmas Day

December 27, 2022 – 10 a.m. – 2 p.m.

December 28, 2022 – 2 p.m. – 8 p.m.

December 29, 2022 – 10 a.m. – 2 p.m.

December 30, 2022 – 9 a.m. – 1 p.m.

December 31, 2022 – 9 a.m. – 1 p.m.

January 1, 2023 – Closed (Sunday)

January 2, 2023 – Closed in Observance of New Year's Day
We are looking forward to offering expanded hours at the Main Library and updated hours at the Newhope Library beginning January 9, 2023. For full details, please visit our website.
Parks and Recreation facilities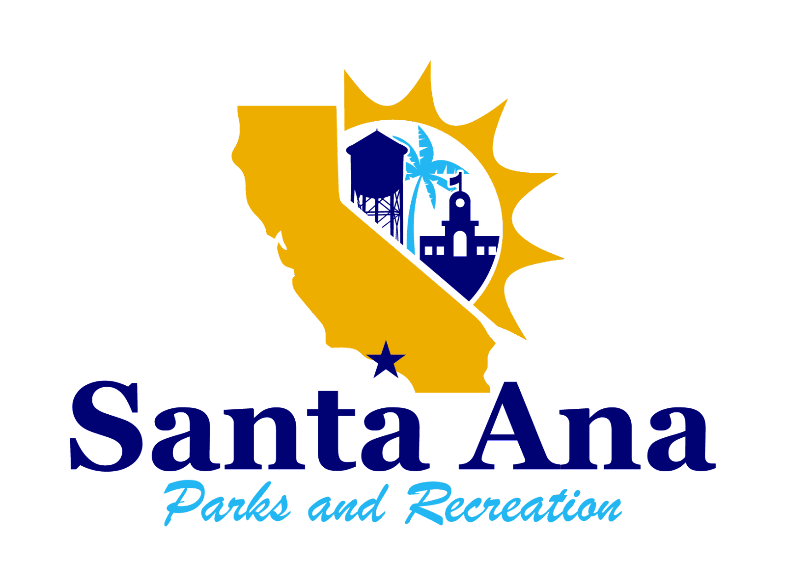 All Parks and Recs facilities will be closed during the week of 12/26 – 12/30.
Winter Village Hours:
Dec. 23: 11am – 10pm

Dec. 24, 25, 31: 11am – 5pm
Public Works central files closed, Dec. 22 – Dec. 26, 2022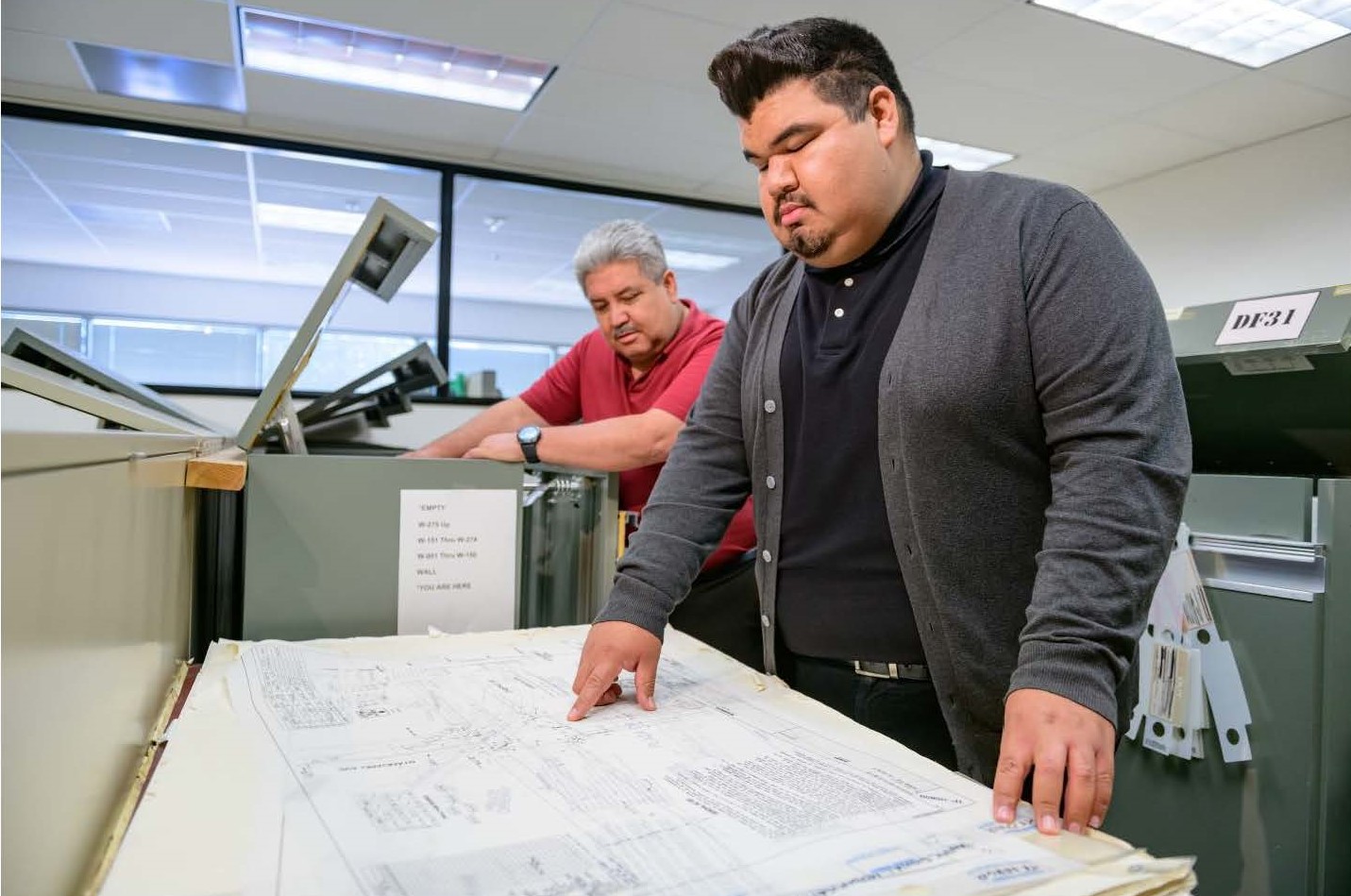 Central Files will be closed from Thursday, December 22, 2022 – Monday, December 26, 2022, in observance of the Christmas Holiday.
Central Files will reopen on Tuesday, December 27, 2022, to our regular hours for appointments (one-hour increments), 8 a.m. – 11 a.m., with 11 a.m. being the last appointment for the day.
If you have any questions, please call the Central Files Office at 714-647-5056.
Happy Holidays!
City hall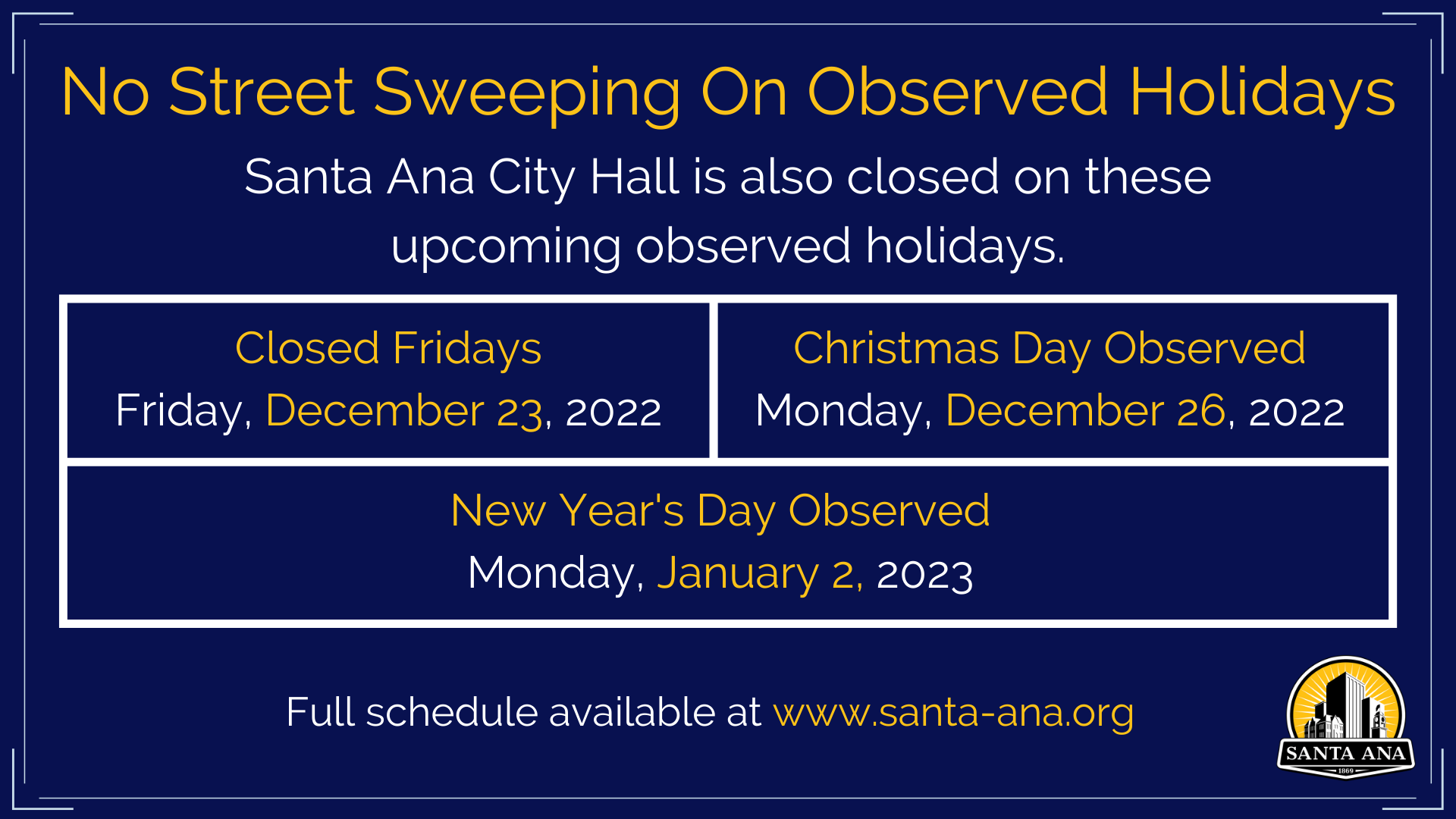 The City of Santa Ana observes eleven public holidays each year during which non-essential City offices are closed. We will be closed on Dec. 23, Dec. 26 and Jan. 2.
Street Sweeping: No street sweeping on Dec. 23, Dec. 26 and Jan. 2
Events
Power of One Foundation (POOF) Winter Wonderland – Dec. 17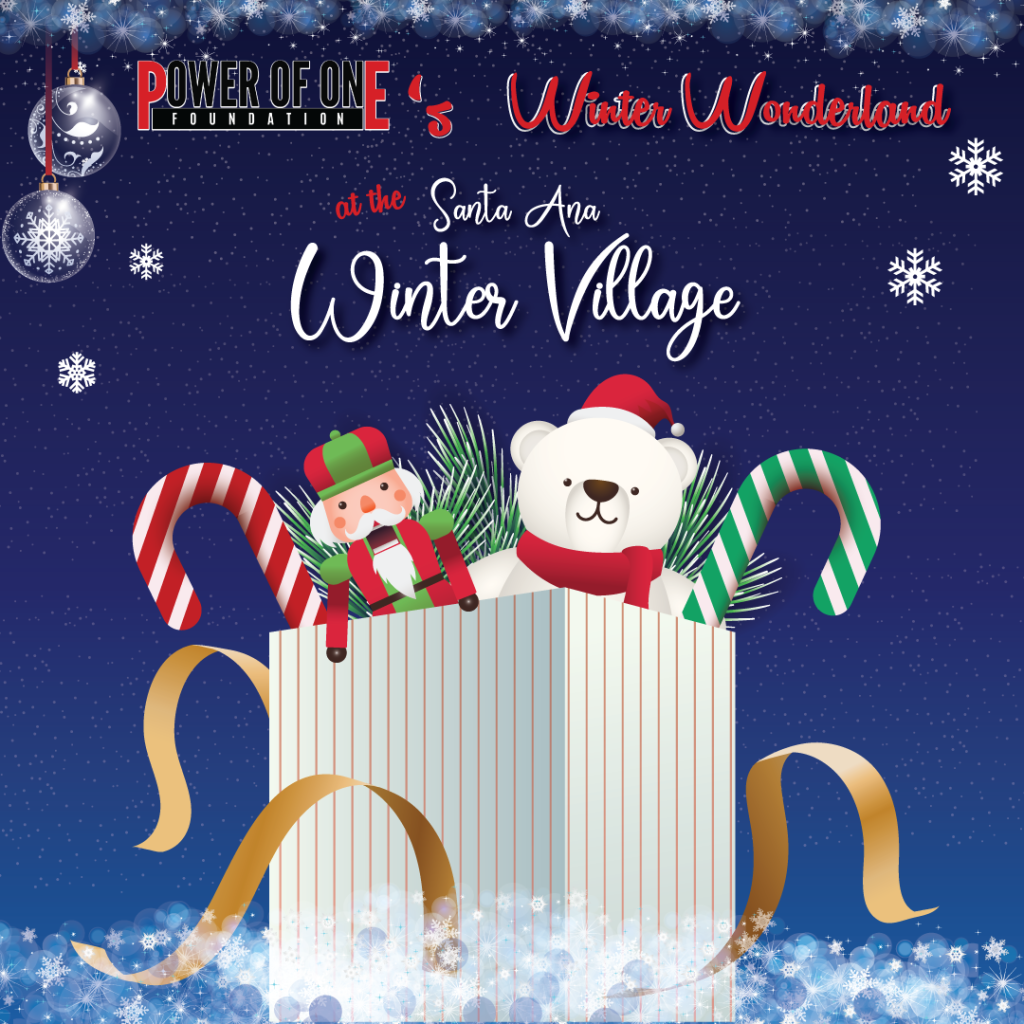 This year, POOF's Winter Wonderland will bring Santa Ana residents a Breakfast with Santa, Ice-Skating, and a Toy Giveaway at the Santa Ana Winter Village on Dec. 17! 
There will be photo opportunities with Santa, Mrs. Claus, elves and live entertainment available throughout the day.  Toy giveaway and activities will have limited spots and registrations are first-come, first-serve.
9:30 a.m. – Breakfast with Santa

4 p.m. to 10 p.m. – Open event with live entertainment.  Find Santa, Mrs. Claus and the elves all in one spot spreading holiday cheer.

6 p.m. – Toy Giveaway
General admission into the Winter Village is free of charge.  Outdoor ice-skating reservations can be purchased online.  Go to the Winter Village website for more information on full month-long event details, directions, parking and other activities.
---
3rd Annual Tamalfest in DTSA – Dec. 17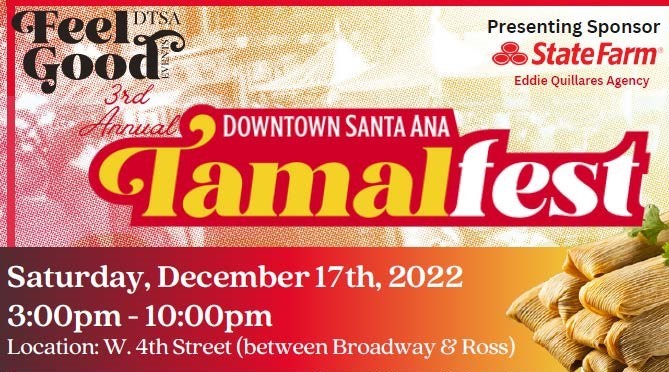 Downtown Santa Ana invites you to the 3rd Annual TamalFest, also known as a Tamalada, on Saturday, December 17, 2022 from 3pm-10pm on West Fourth Street (between Ross Street & Broadway). Admission is free and open to the public. 
Saturday, Dec. 17

3 – 10 p.m.

W 4th St. (between Ross Street and Broadway)
---
Santa Claus visits the fire station – Dec. 17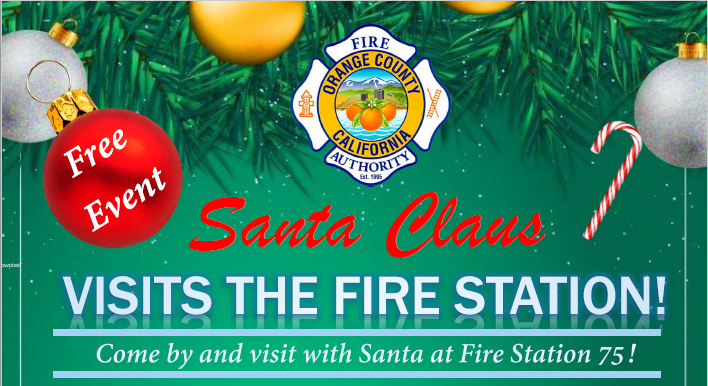 Please join us as Santa visits the Fire Station! In case residents missed Santa so far because they've been watching the World Cup, Santa is making a final stop at Fire Station 75 on Saturday, December 17, 2022 from 11 am – 1 pm.  We welcome residents to stop by for photos and free candy canes!
Saturday, December 17

11am – 1pm

Fire Station 75, 120 W. Walnut St.
---
Winter Village nonprofit night – Fundacion Sahuayo – Dec. 23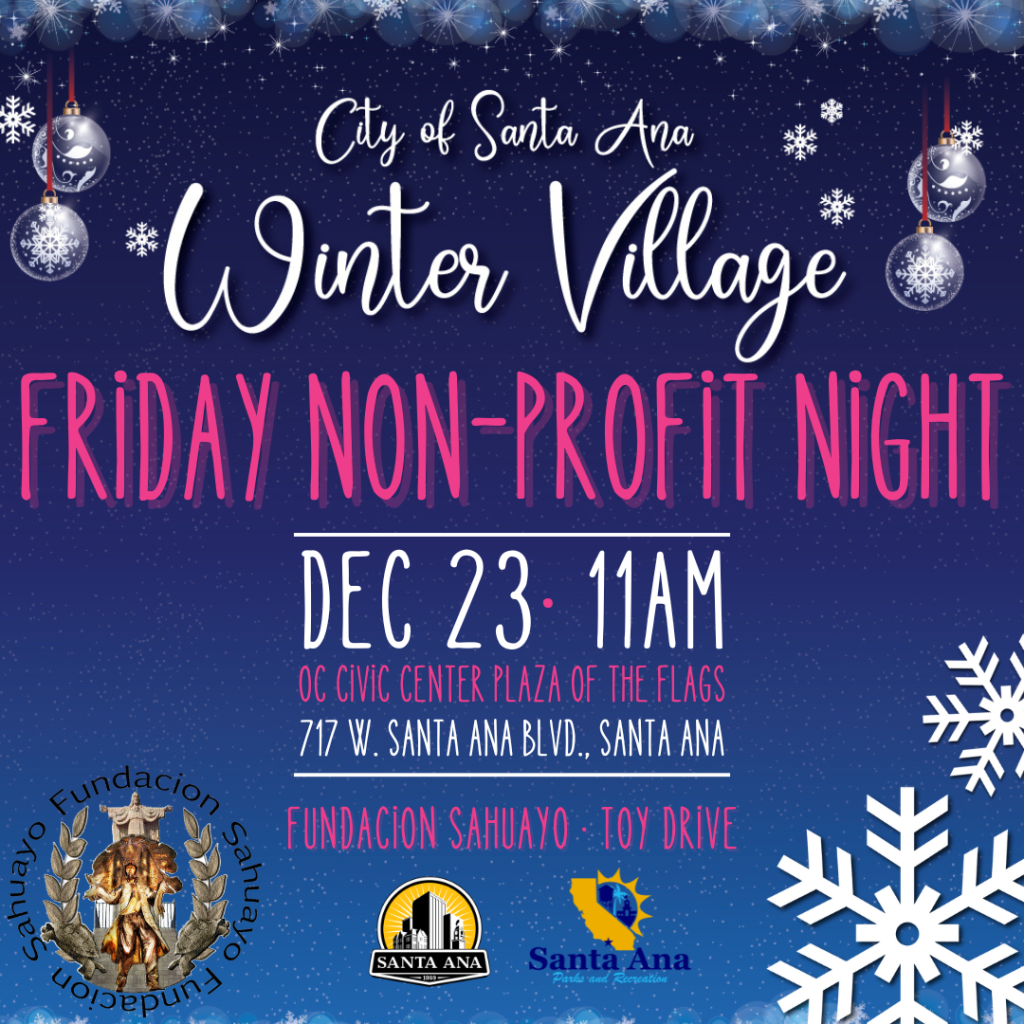 The City of Santa Ana is proud to have so many strong partnerships with local non-profits.  Every Friday during the Winter Village event will feature a non-profit.  With a different service driven focus each week, we are asking for community donations. In-person donations will be accepted at the event in exchange for a $5 discount on ice-skating tickets.
On Friday, Dec. 23rd, Fundacion Sahuayo will be accepting toy donations.  Support your local Santa Ana youth this holiday season by attending the Winter Village and bringing unused toys.
---