In this edition of COSAS, check out our cool new library card designs, street lighting improvements, mosquito control efforts, and many exciting events and activities including concerts, movies, a butterfly exhibit and our first ever Chicano Heritage Festival!
---
Spotlight photo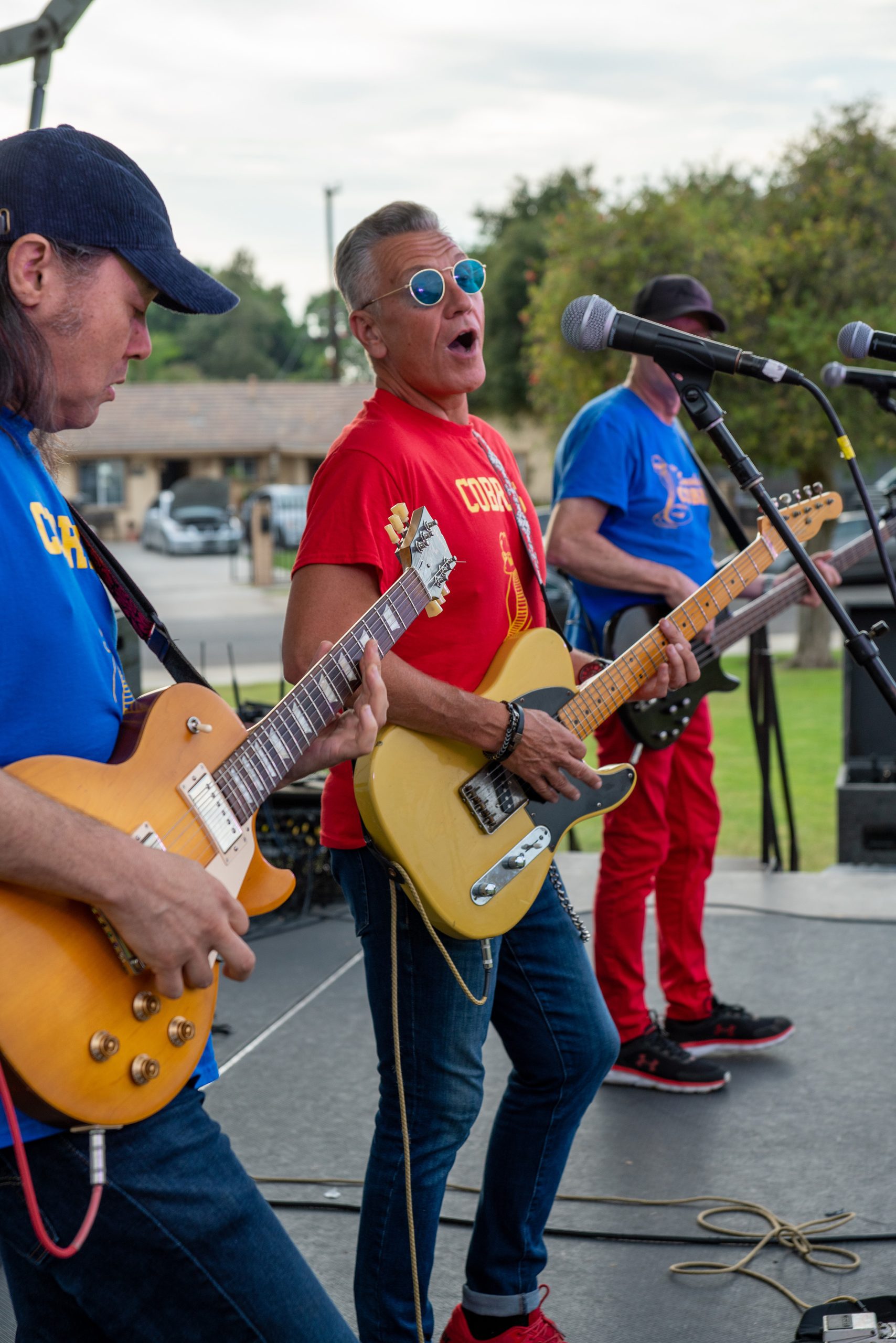 The Smokin' Cobras perform at Windsor Park
Photo Credit: Hiram U.
To submit your own original photo of Santa Ana to be featured in the next newsletter, complete this form.
---
City Manager's highlights
Revive Santa Ana helps community recover
Just over a year ago, the City Council approved the first half of the $128.3 million Revive Santa Ana pandemic recovery initiative, creating many new programs to help our community. The City created a resident stimulus program to help those most in need, funded food distributions, invested in parks and library programs, began offering new business grants, and much more. This month, the City Council approved the second half of Revive Santa Ana so that we can continue these efforts, focusing on recovery from the pandemic, direct assistance, public health and safety, critical infrastructure, and the City's fiscal health. Please watch the video below to learn about the new programs and accomplishments in the first year of Revive Santa Ana.
Click image to watch video: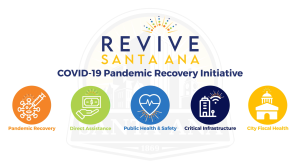 ---
News
Library unveils new card designs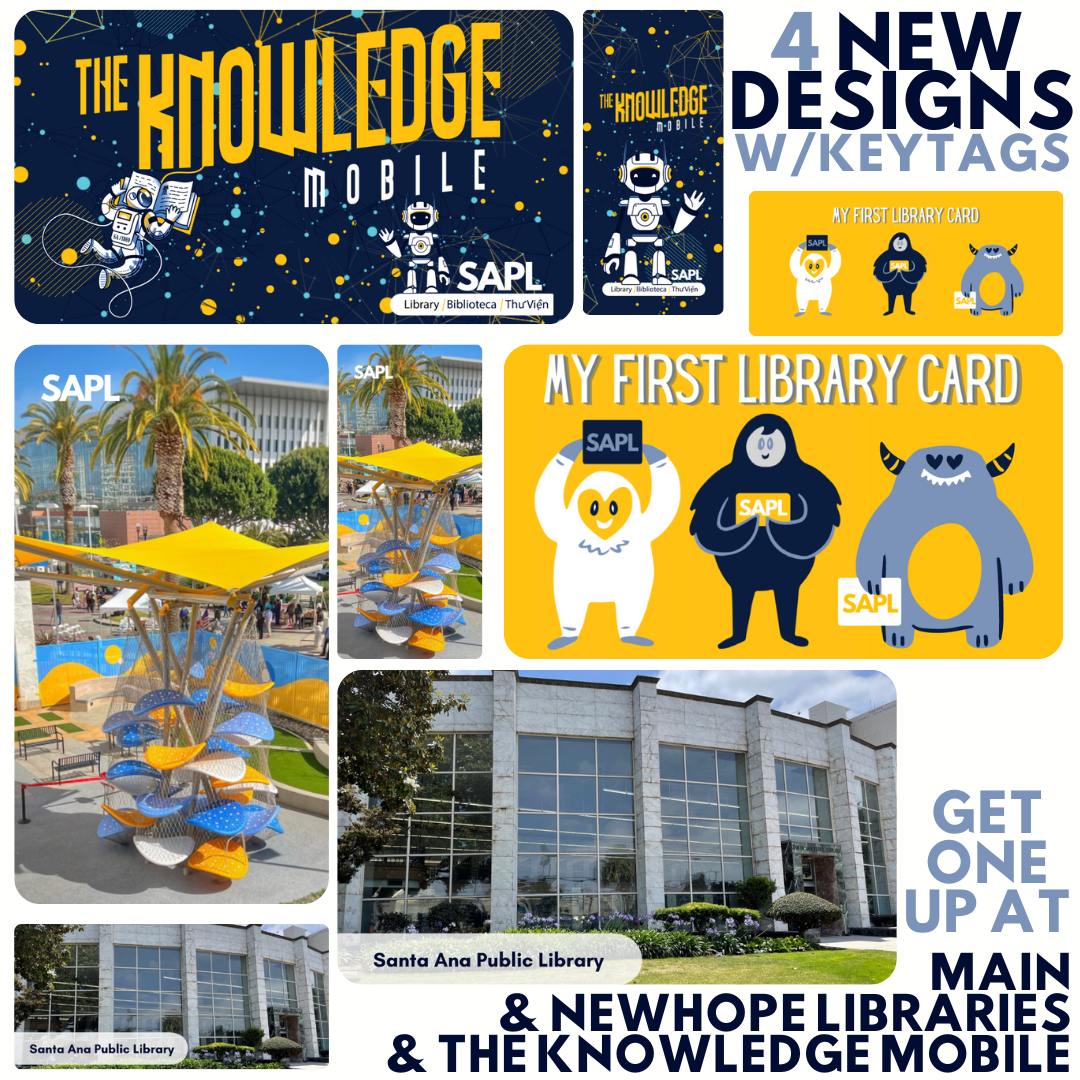 The Santa Ana Public Library has recently acquired new library cards! With four fun designs to choose from, there's something for everyone! Each card includes a matching keytag for your keychain. Which card will you choose when you sign up or renew your card? SAPL no longer charges fines for late returns, and pre-existing balances associated with late fines have been wiped out! Visit Main Library, Newhope Library, or the Knowledge Mobile to get your new card.
---
City shines brighter with LED street lights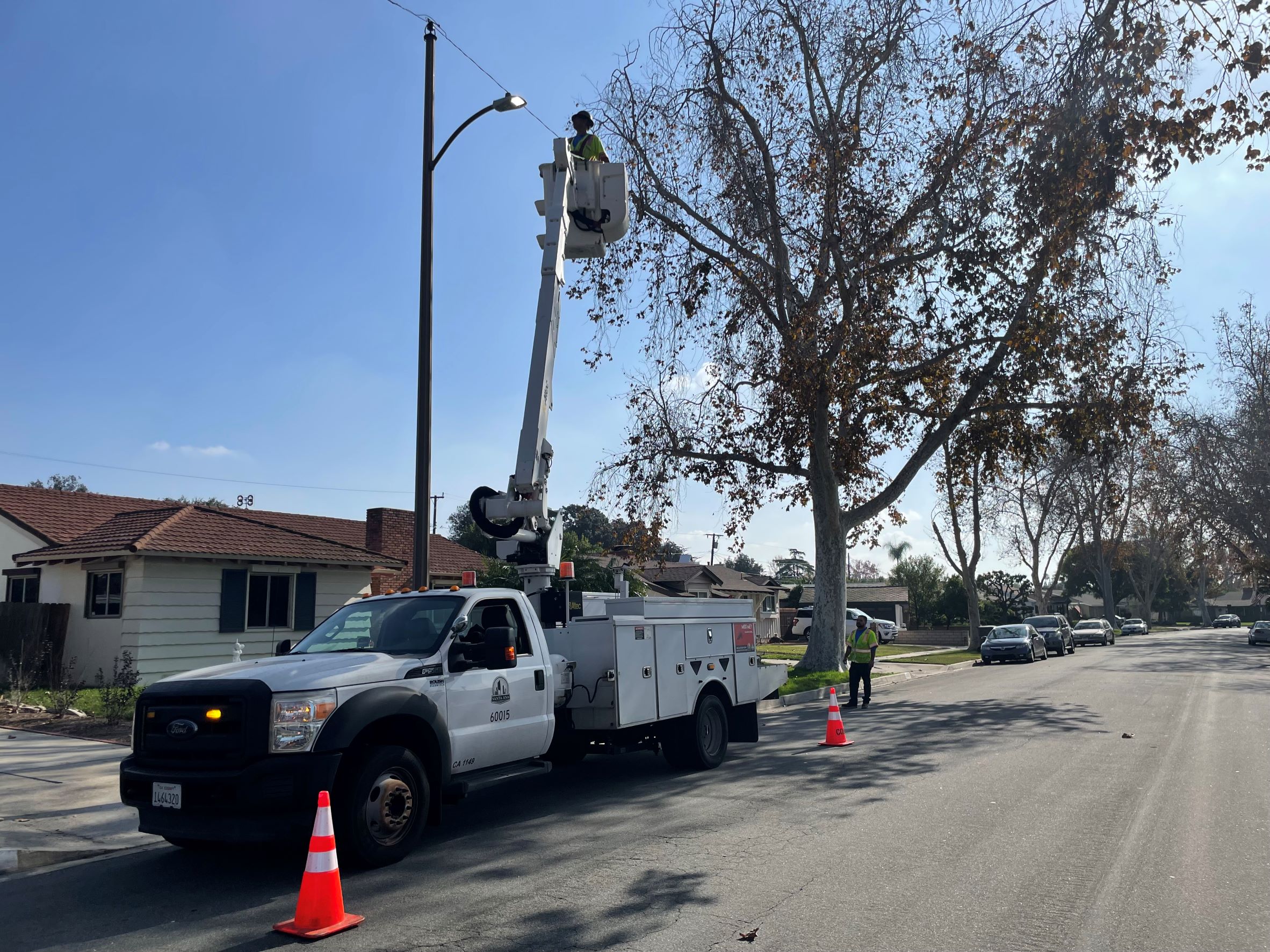 The City of Santa Ana has been a major advocate for energy efficiency and sustainability. As of July 2022, our Public Works Agency and SCE completed the retrofitting of all SCE and City owned streetlights. With this completion, all the street lights in the City of Santa Ana are now Light Emitting Diode (LED).
The LED fixtures are brighter and more energy efficient, which makes the streets safer while providing a cost savings for the City. The LED lights will last longer, resulting in fewer outages and reduced maintenance requirements and providing savings on future energy cost. To report a concern related to the City's street lighting system, please call our Traffic Engineering Division at (714) 647-5619 or report it through the mySantaAna App.
---
Help clean up the coast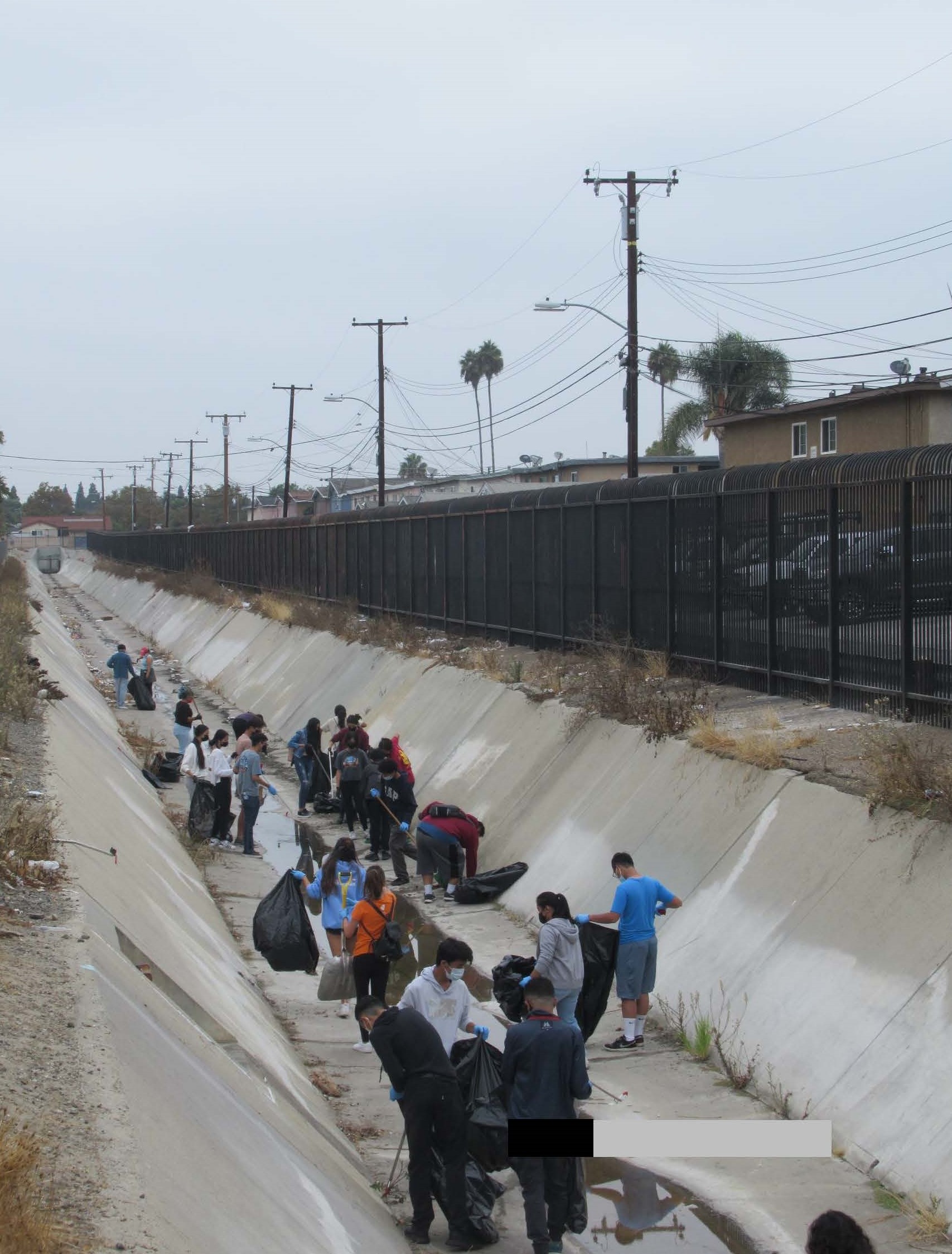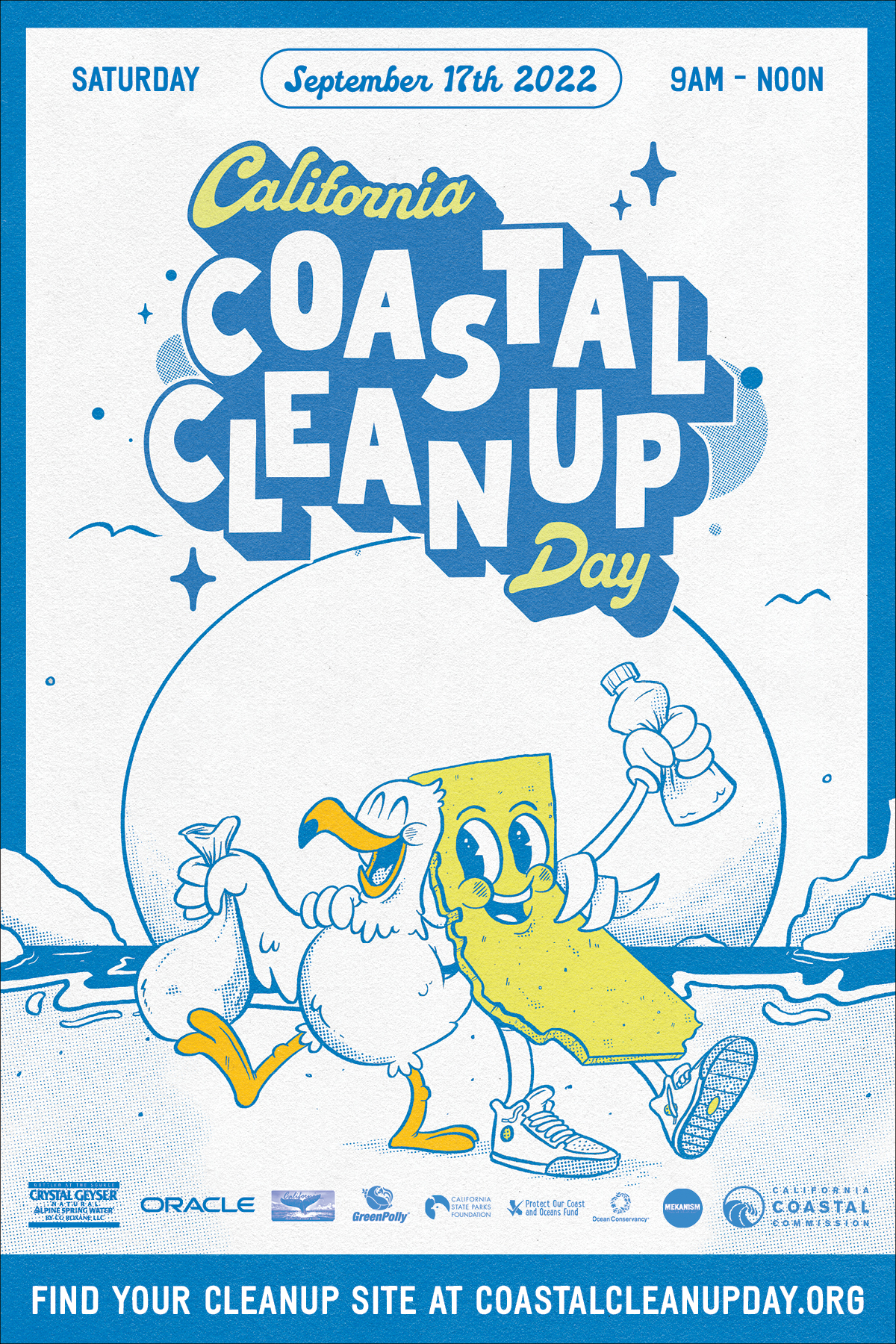 Inner-Coastal Cleanup Day is your chance to give back to the ocean, beaches, and creeks that make Orange County such a beautiful place to live.
The City of Santa Ana Public Works Agency is hosting an Inner-Coastal Cleanup Day event at Jerome Park, located at 2115 W. McFadden Ave., on Saturday, September 17, from 9 a.m. to 12 p.m. The cleanup will focus on the removal of trash and debris from the Santa Ana Gardens flood control channel and the adjacent park area so it does not flow out to the ocean when it rains. The Public Works Agency is in need of volunteers to help participate in the cleanup.
All volunteers are required to sign a waiver and, if under 18 years old, a parent or guardian must sign the waiver. Volunteers need to wear protective footwear (closed toe shoes) and should bring sunscreen. Drinks and small snacks will be provided. If you would like to participate in the cleanup, please contact Craig Foster at (714) 647-5659 or cfoster@santa-ana.org.
---
Vector control takes action on mosquitoes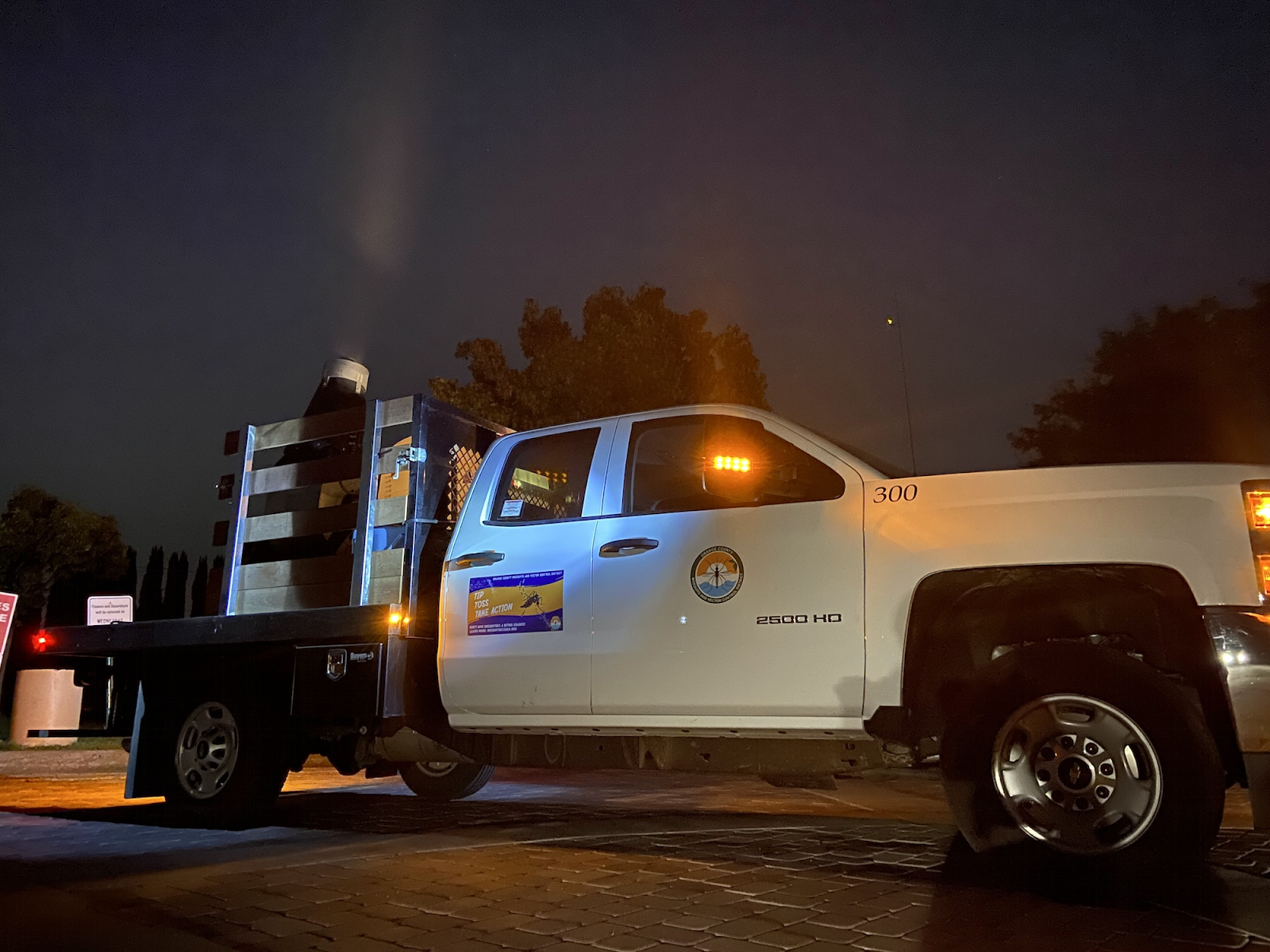 The Orange County Mosquito and Vector Control District (OCMVCD) is reporting an elevated level of invasive Aedes mosquitoes and an increased risk of mosquito-borne disease in areas of Santa Ana. OCMVCD is conducting residential mosquito control applications (spraying) in targeted areas. You can check the links below to learn more about mosquito control efforts and to see if there is spraying planned in your area.
Orange County Mosquito Control
---
OCFA offers water safety tips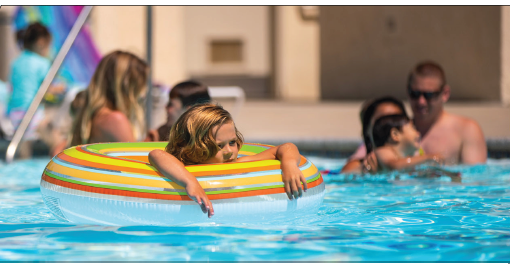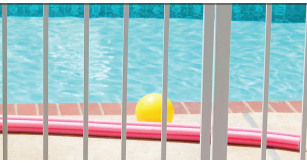 Summer isn't over yet! The Orange County Fire Authority offers some important water safety tips. Water safety starts at home. Keeping yourself and others safe in and around the water is as easy as ABC – A is for active adult supervision (always watch children in the pool), B is for barriers (use fencing around pools, gates and latches), and C is for classes (take swim lessons and CPR classes so you can enjoy pools and beaches safely.)
---
Save water and trees during drought

Safeguarding our water resources and protecting our urban forest are equally essential to the sustainability of our community, and both must go hand in hand. We must keep our trees healthy as we continue saving water during the current drought by checking them for signs of drought stress, learning how to care for them and keeping them watered. Find more tips at the link below.
---
Tales of the City
Live butterfly experience takes flight at Santa Ana Zoo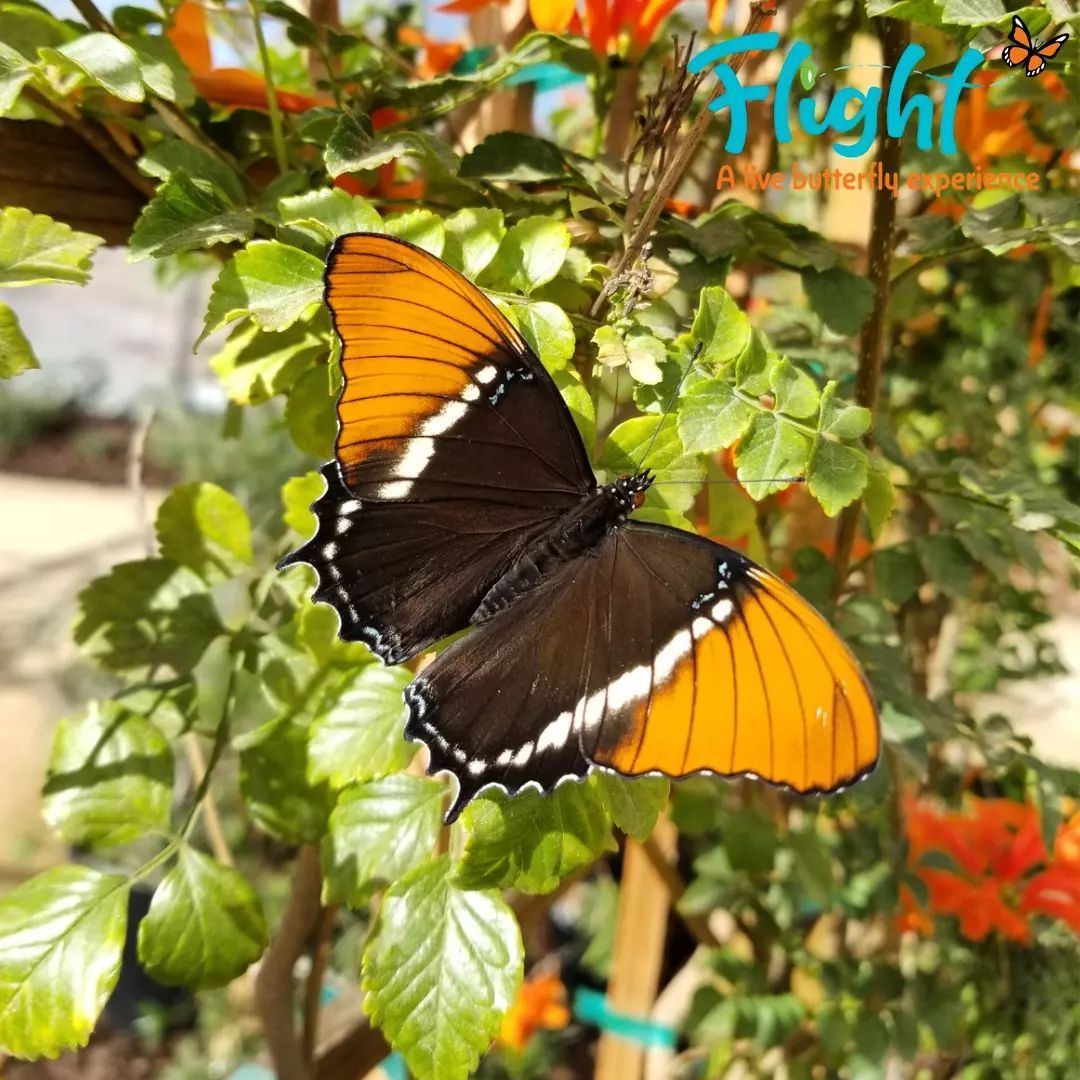 Flight: A Live Butterfly Experience is now open at the Santa Ana Zoo at Prentice Park until the end of September, returning in Spring 2023. Immerse yourself in the movement, beauty, and color of hundreds of tropical butterflies in the Flight aviary. Study the butterfly life cycle in the emergence chamber and learn about these amazing, winged wonders through educational signage. Take incredible photos and maybe even make a friend or two if the butterflies land on you. This outdoor experience is included with Zoo admission, and subject to capacity limits.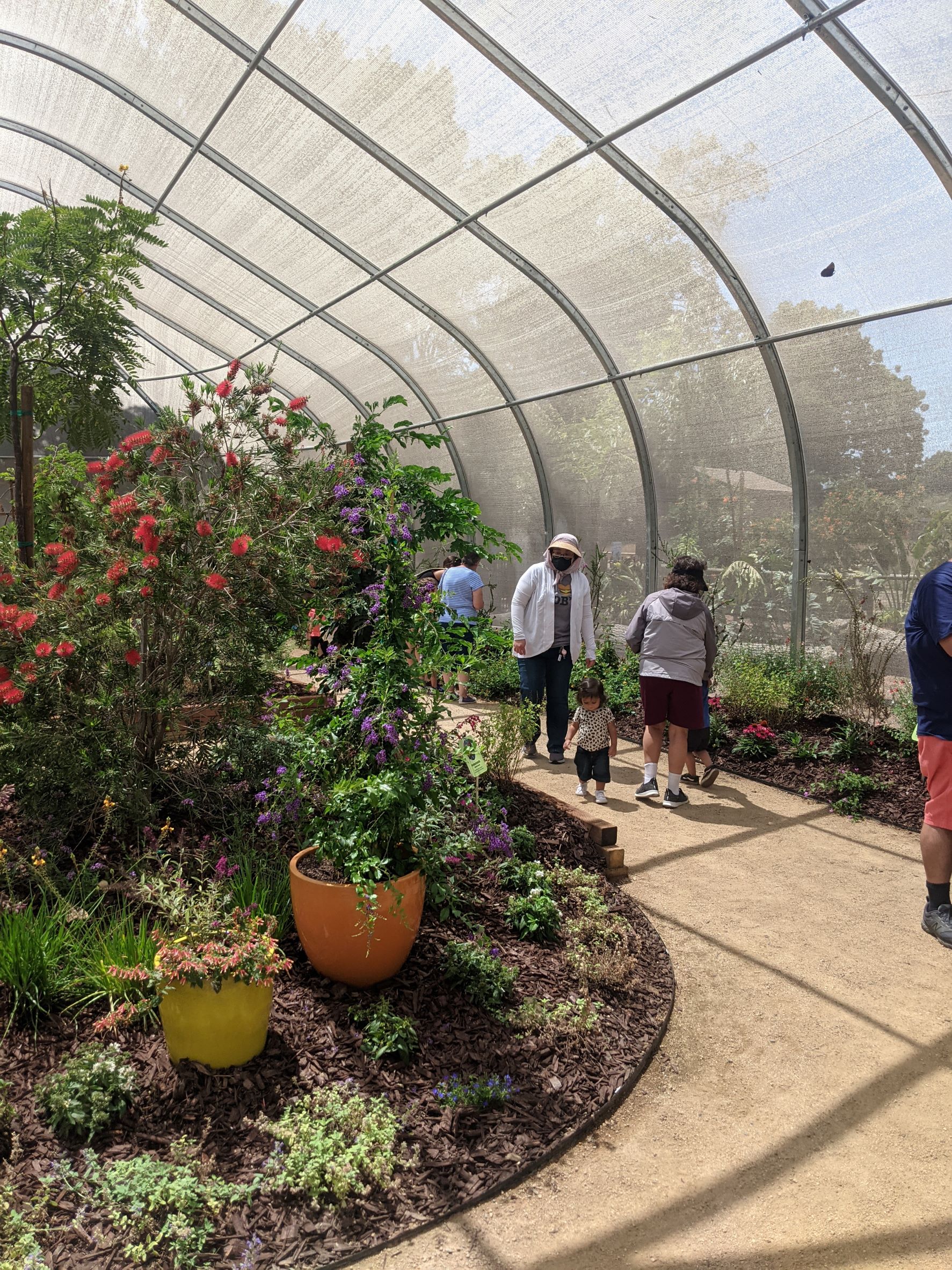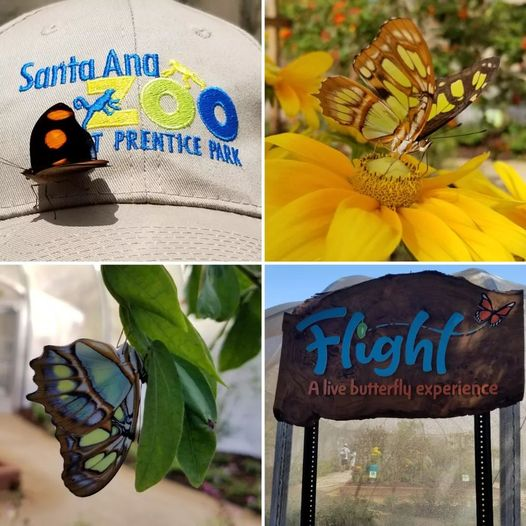 "We are always looking to connect the community to nature, and this is a new experience, never before offered at the Zoo," Zoo Manager Ethan Fisher said. "Visitors will love seeing the beautiful butterflies and learning about the steps they can take to help native pollinators thrive in our backyard."
The 2,000-plus-square-foot aviary is lushly planted with pollinator-attracting flowers and filled with dozens of species of butterflies from Central, South, and North America. New butterflies emerge daily, and we encourage visitors to consider membership so they can visit multiple times. Guests may want to wear bright colors to attract the butterflies.
This park project was made possible with City of Santa Ana youth benefit improvement funds. The Zoo is open daily from 10 a.m. to 4 p.m. at 1801 Chestnut Ave. in Santa Ana.
Want to learn more? Fox 11's Good Day LA recently visited the exhibit and interviewed our Zoo Manager!
Watch the Butterfly Exhibit Video
---
City Council meetings
City Council meetings are typically held on the first and third Tuesdays of each month at 5 p.m. Meetings now have both in-person and virtual participation and attendance and are live streamed on YouTube and CTV 3 (channel 3 on Spectrum and channel 99 on AT&T TV). If you'd like to provide public comments on agenda and non-agenda items, you can email, attend in person, or join the Zoom webinar online or by phone.
---
Events
Movies in the Park series – Wednesdays in August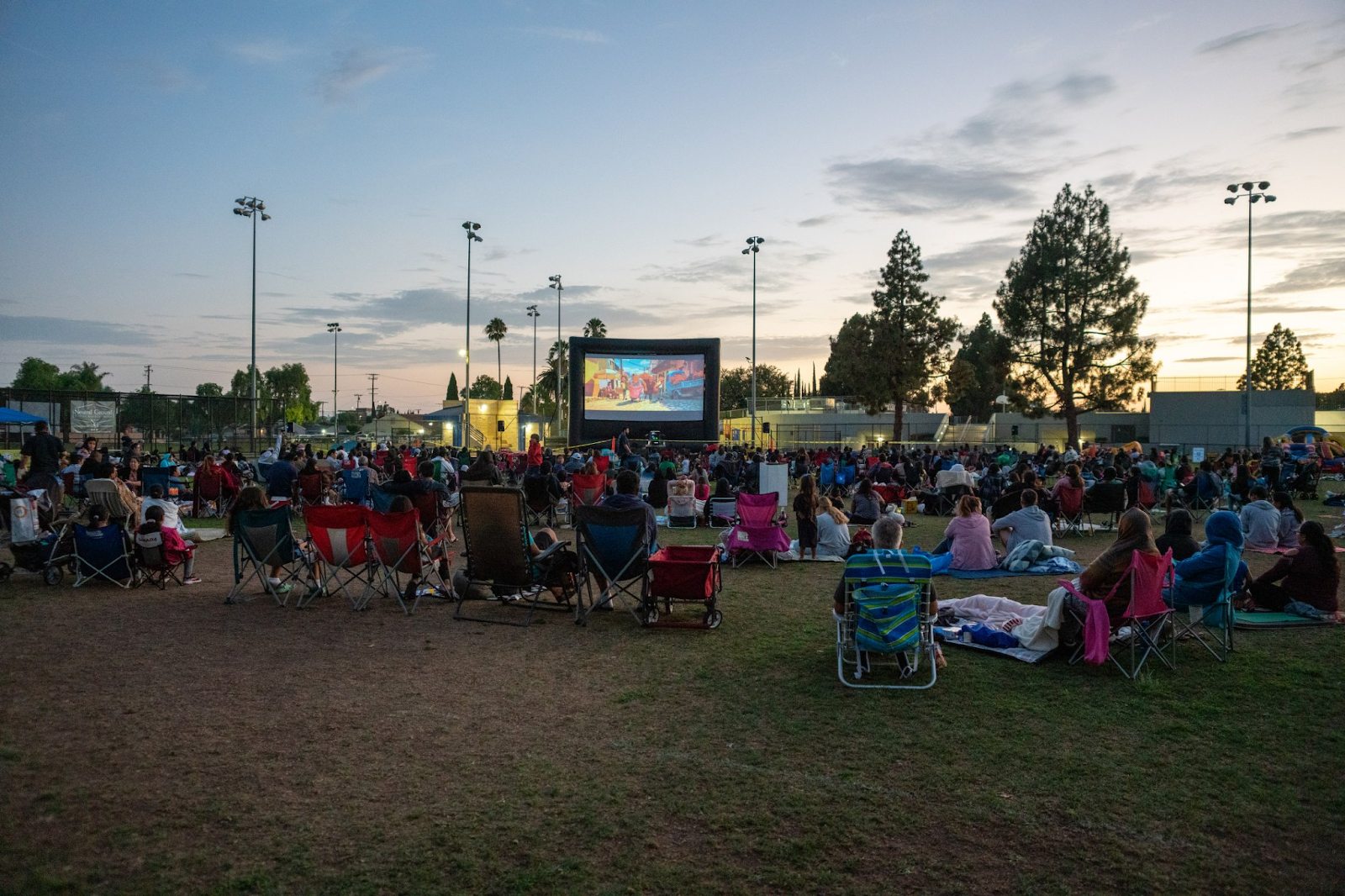 The Santa Ana Movies in the Park series takes place every Wednesday through August 31 at City parks throughout Santa Ana. Other activities include exhibitors, jumpers, and arts and crafts for kids. Get free popcorn while supplies last.
---
Concerts in the Park – Thursdays in August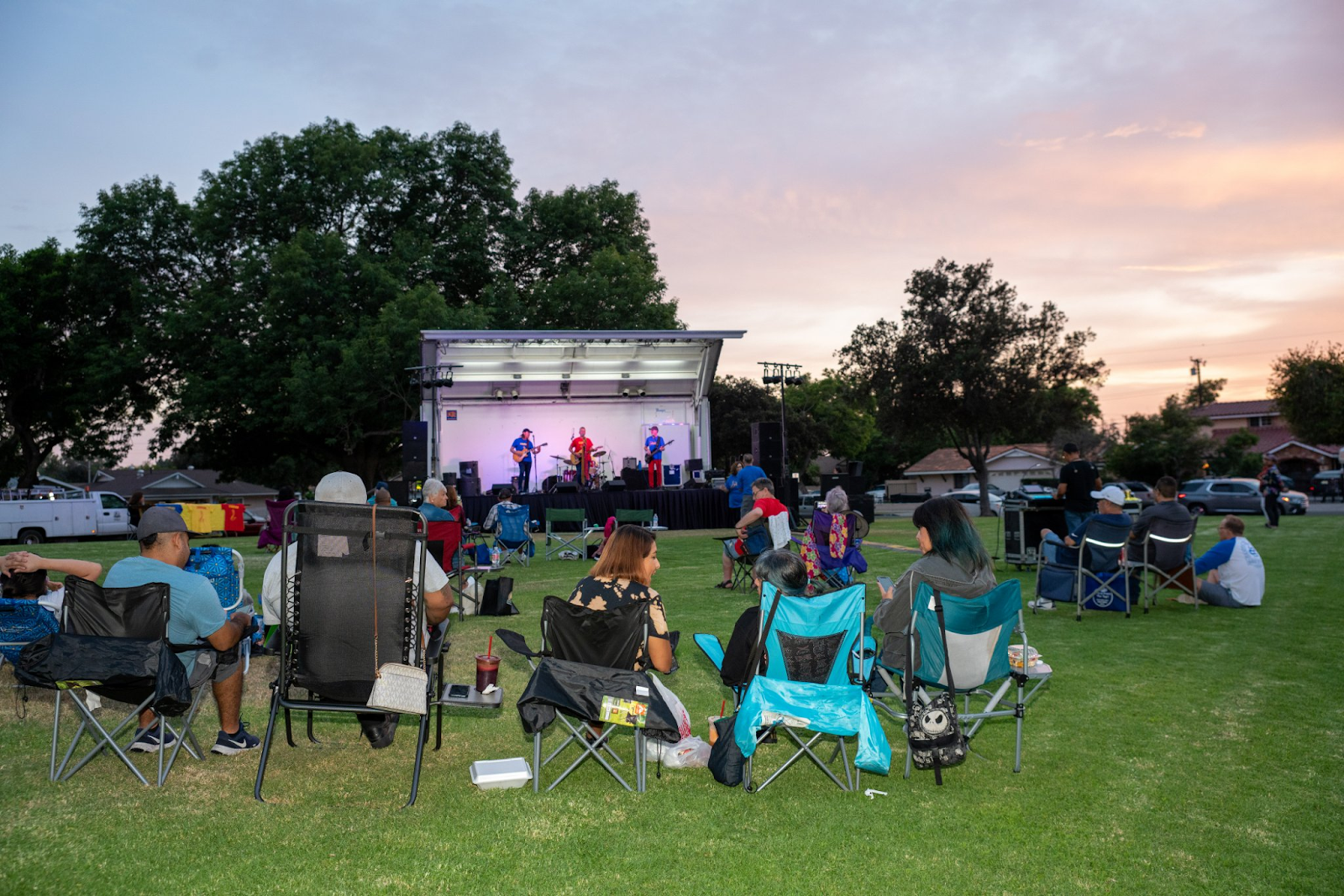 The Santa Ana Concerts in the Park Series takes place every Thursday in August at a different location each week: Windsor Park, Portola Park, Jerome Park, or Thornton Park. Each concert will have live music, food trucks and kids activities. Doors open at 5:30 p.m.
---
Birch Summer Series – Fridays in August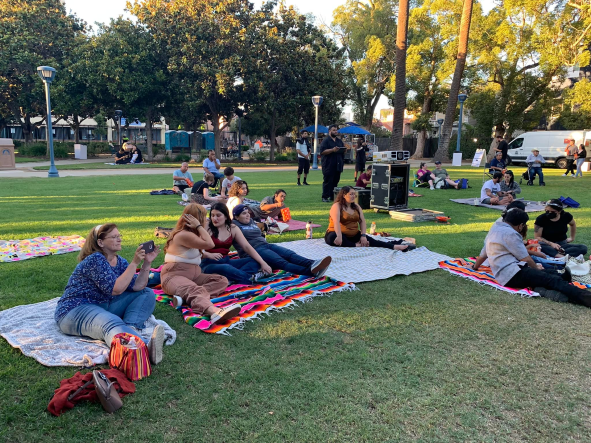 Join us for the Birch Summer Series taking place every Friday beginning August 5 – 26, 2022 at Birch Park. The series will showcase a free, family-friendly classic film every Friday night beginning at dusk. Pre-show activities begin at 5:30 p.m. and will include exhibitors and fun kids' activities. Concessions will also be available for purchase. More details coming soon!
Wrench & Ride classes – August 16 – September 27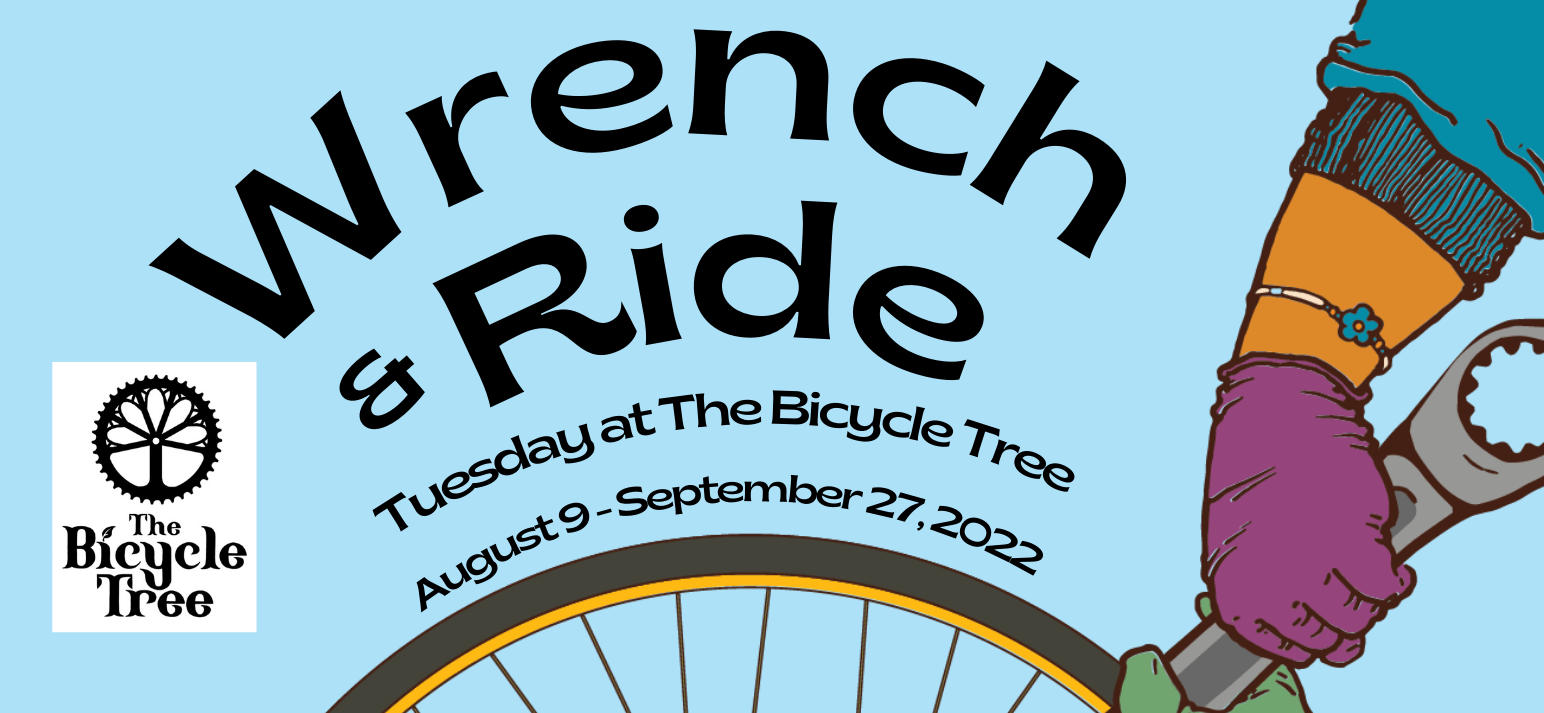 Join Santa Ana Active Streets (SAAS) every Tuesday starting August 9 through September 27, 2022 at The Bicycle Tree for Wrench and Ride, a free 8 week course in which participants learn about bicycle anatomy, bike safety, and maintenance. This cohort is for youth ages 13-18 and will meet from 4 – 6 p.m.
The Bicycle Tree, 702 W. 17th St. C
Ages 13 – 18
4 – 6 p.m.
South Main Project community meeting – August 18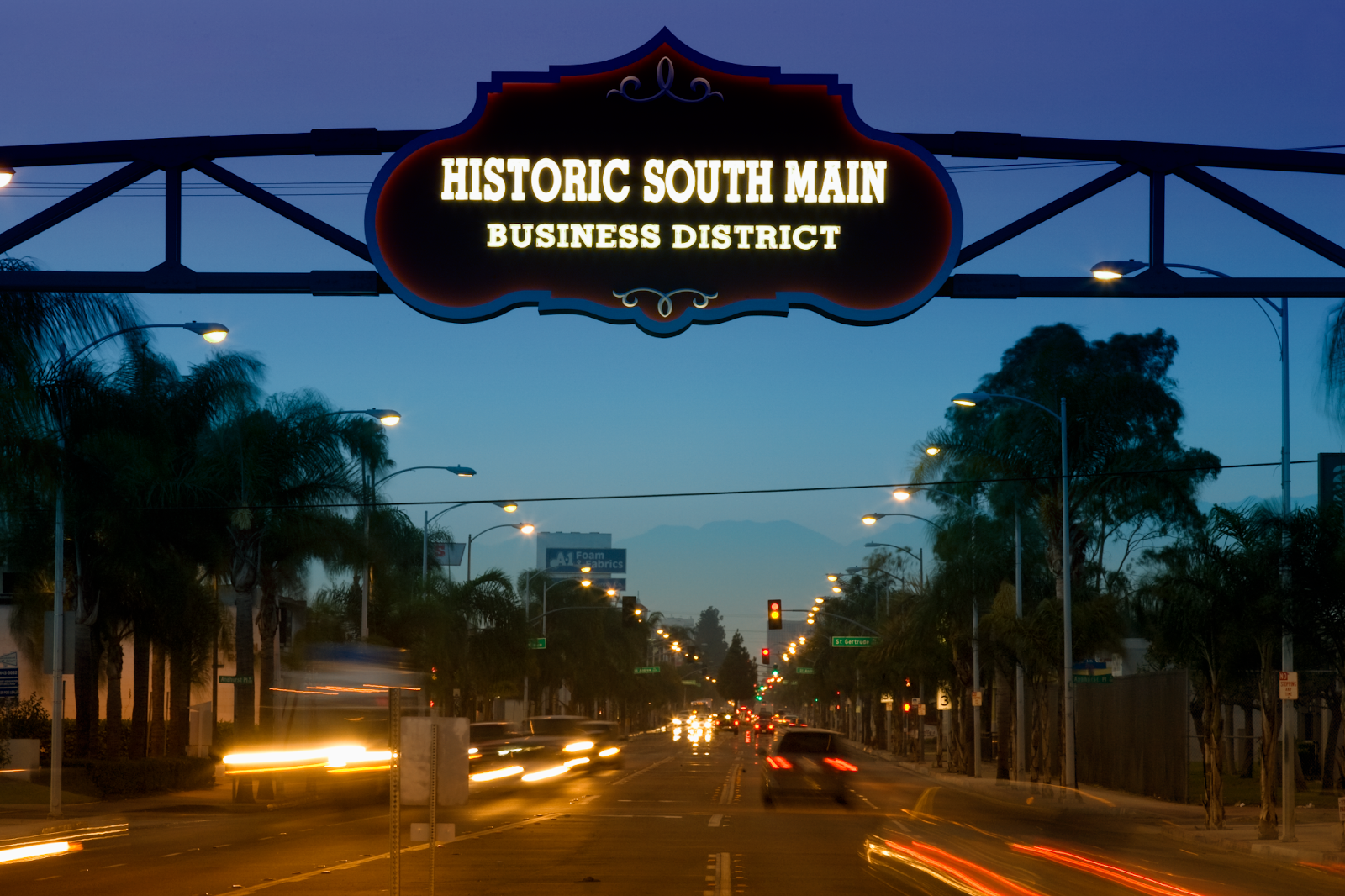 Santa Ana neighbors are invited to a community meeting with the City of Santa Ana Public Works Agency for an update on the construction activity for the South Main Street Corridor project. Spanish translation will be available. The meeting details are as follows:
August 18 at 6:30 p.m.
Manuel Esqueda Elementary School, 2240 S. Main St., Santa Ana
We value your attendance at the meeting for an update on the construction activity for the South Main Street Corridor. The project is 2.5 miles along South Main Street between First Street and Dyer Road. For additional information on the project, please visit https://www.santa-ana.org/south-main-street-corridor-construction/.
Should you have questions, please contact Public Works Agency Community Liaison Michelle Micallef at (714) 647-5091 or mmicallef@santa-ana.org.
Willard Safe Streets – August 20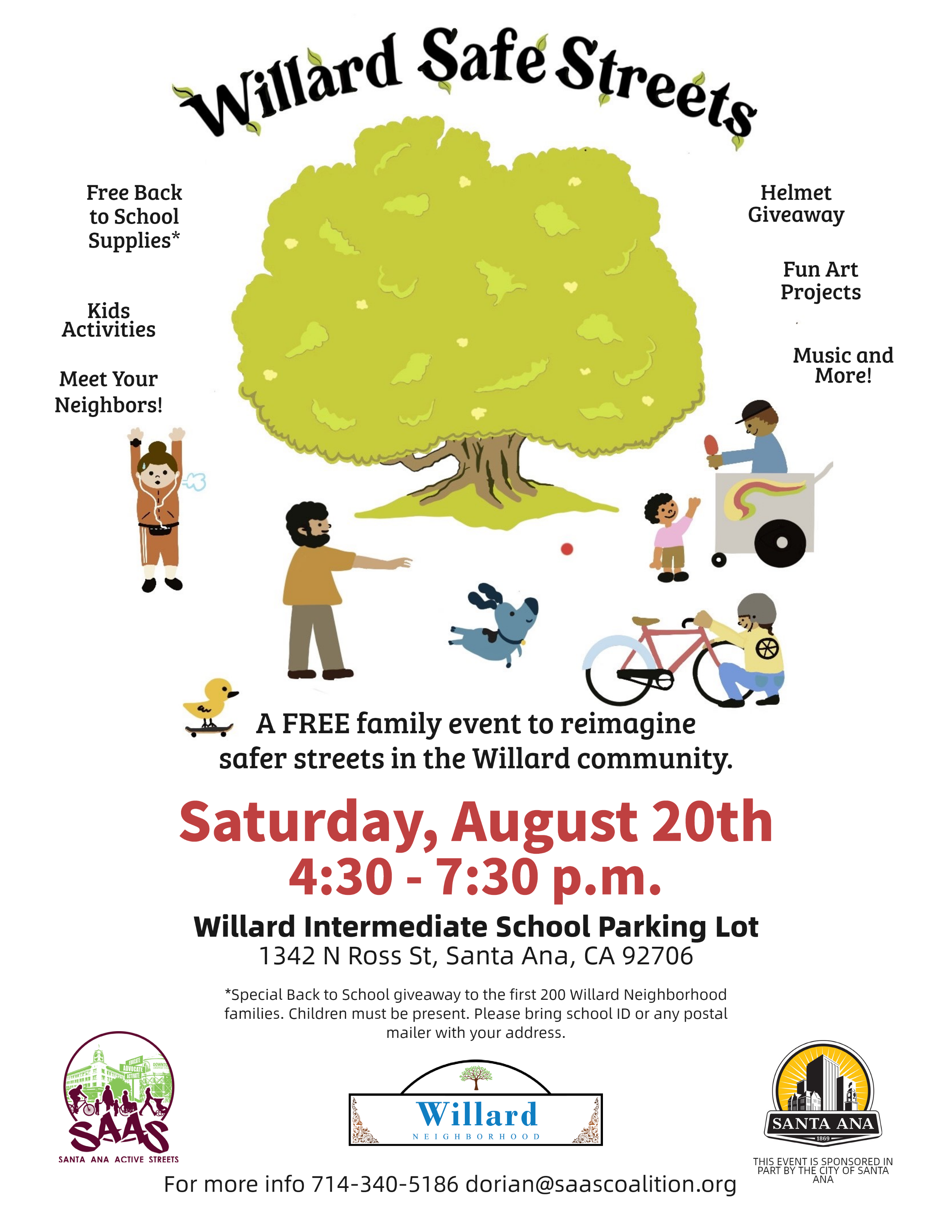 Presented by Santa Ana Active Streets and City of Santa Ana. Enjoy activities such as the mini bike course and helmet fitting demos, kids art activities, witness a temporary artistic crosswalk with Peatonito, a lucha libre crossing guard, meet local organizations, and share your ideas on what a safe environment looks like to you, and more!!  
A special Back to School giveaway to the first 200 Willard Neighborhood families. Children must be present. Please bring a school ID or any postal mailer with your address. For more information contact Dorian Romero at dorian@saascoalition.org or (714) 340-5186.
Rent Stabilization and Just Cause Eviction Ordinances webinars – August 25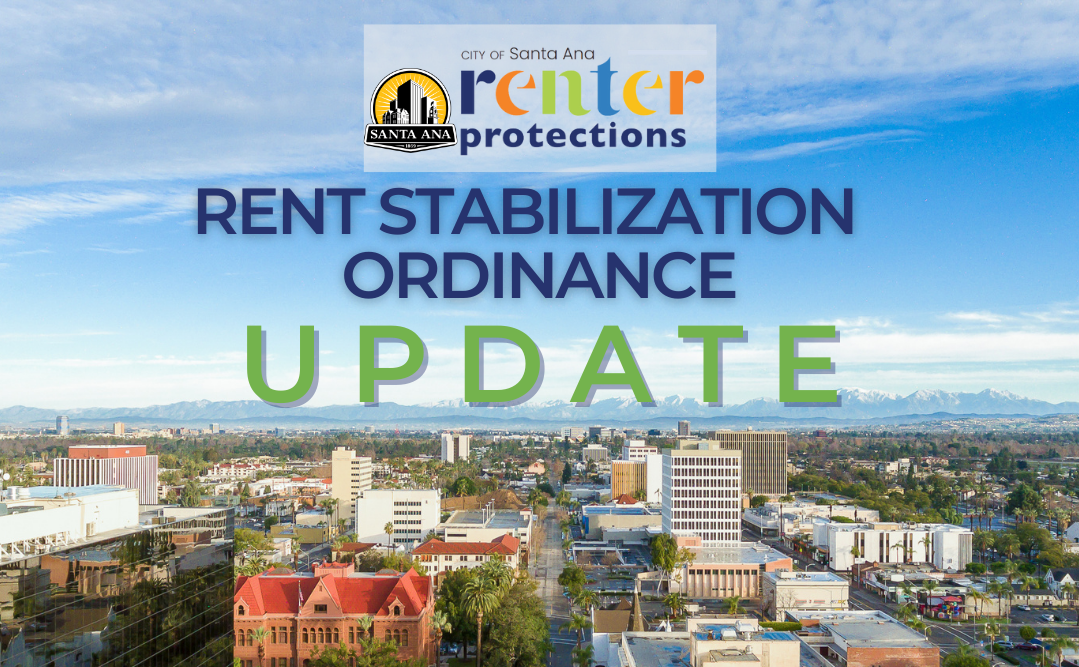 The City of Santa Ana will be hosting an informational webinar via Zoom to discuss the Rent Stabilization and Just Cause Eviction Ordinances, as well as the Notice of Allowable Rent Increase effective September 1, 2022. Spanish and Vietnamese interpretation will be available.
Register for Renter Protection webinar
---
Chicano Heritage Festival – August 28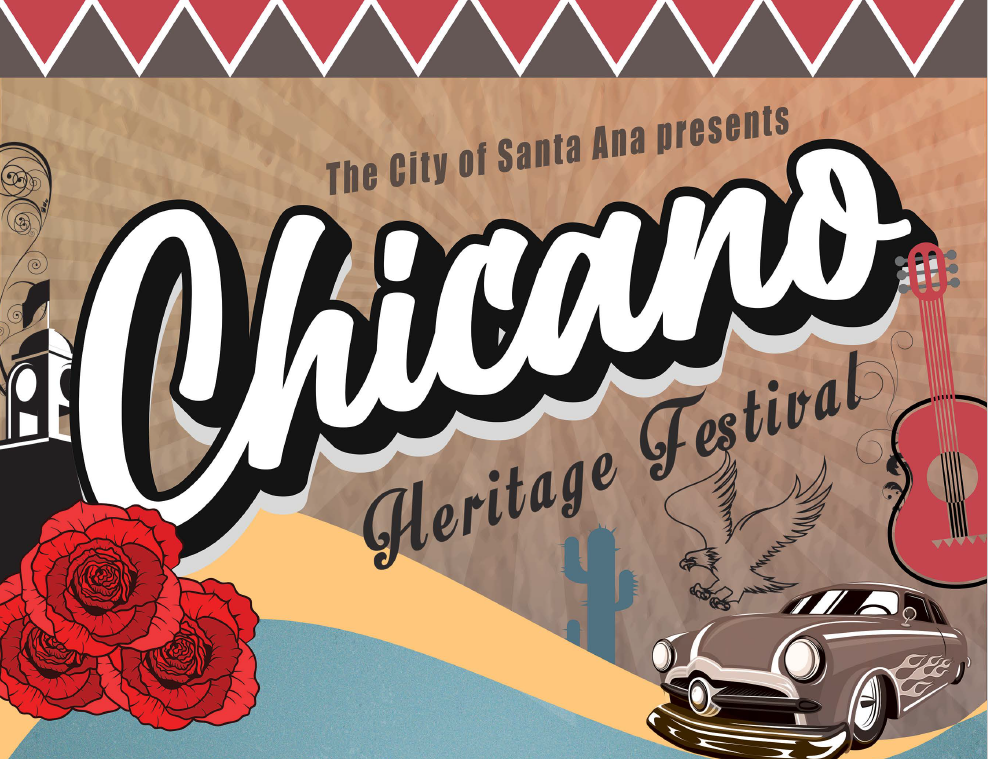 Save the date for the City of Santa Ana's first Chicano Heritage Festival, a new event that was added by the City Council this year. We'll have live entertainment, food, KidsZone, raffles, and arts and cultural exhibits. Follow Santa Ana Parks, Recreation and Community Services Agency on social media for more updates.
August 28, 12-8 p.m.

El Salvador Park, 1825 W. Civic Center Drive