Welcome to City of Santa Ana Human Resources
Our employees are our greatest asset. We seek individuals who are creative, can take on a challenge, and are inspired to make a difference in this great city, and we are committed to supporting  our employees throughout their career.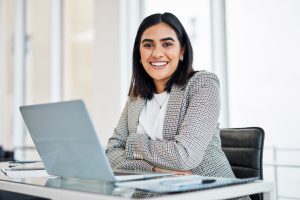 Who we are
City of Santa Ana is a dynamic organization rooted in a rich past and committed to a progressive future. As a municipality, we provide public services to our diverse community.
We are considered the Downtown of Orange County, which makes us attractive to diverse people and businesses who choose to call us home.
Our civic depth is visible in our neighborhoods and our business districts, as well as in our downtown area which houses city, county, judicial, and federal branches of government.
Working for the City of Santa Ana will put you at the center of one of the most important cities in the State of California.
What we do
As a municipal organization, City of Santa Ana helps the residents and businesses in our city thrive.
The departments within our organization work both visibly and behind the scenes to advance the city's strategic plan and build on the city's historical legacy.
Together, as an organization, we exist to serve. We protect our city. We ensure its safety and livability. We provide enrichment through recreation, public spaces, and cultural events. We encourage business development. We maintain streets and deliver reliable access to utilities. We responsibly steward the city's resources. We serve the public.
What we offer
As a public agency, City of Santa Ana offers comprehensive benefits for full time employees including: pension and deferred compensation; medical, dental, vision, and life insurance; sick and holiday leave; paid vacation hours; tuition reimbursement; commuter assistance and wellness programs.
Human Resources Divisions
The City of Santa Ana Human Resources Department is supported by four divisions: Benefits & Wellness, Employee Relations, Risk Management, and Talent Acquisition. Staff in each division specialize in different fields to best support the needs of employees, retirees, and the public.