In this edition of the City Manager's newsletter, find fun Halloween events and other activities, read about our new PAAL center, learn about the City's ballot measures, and more!
---
Spotlight photo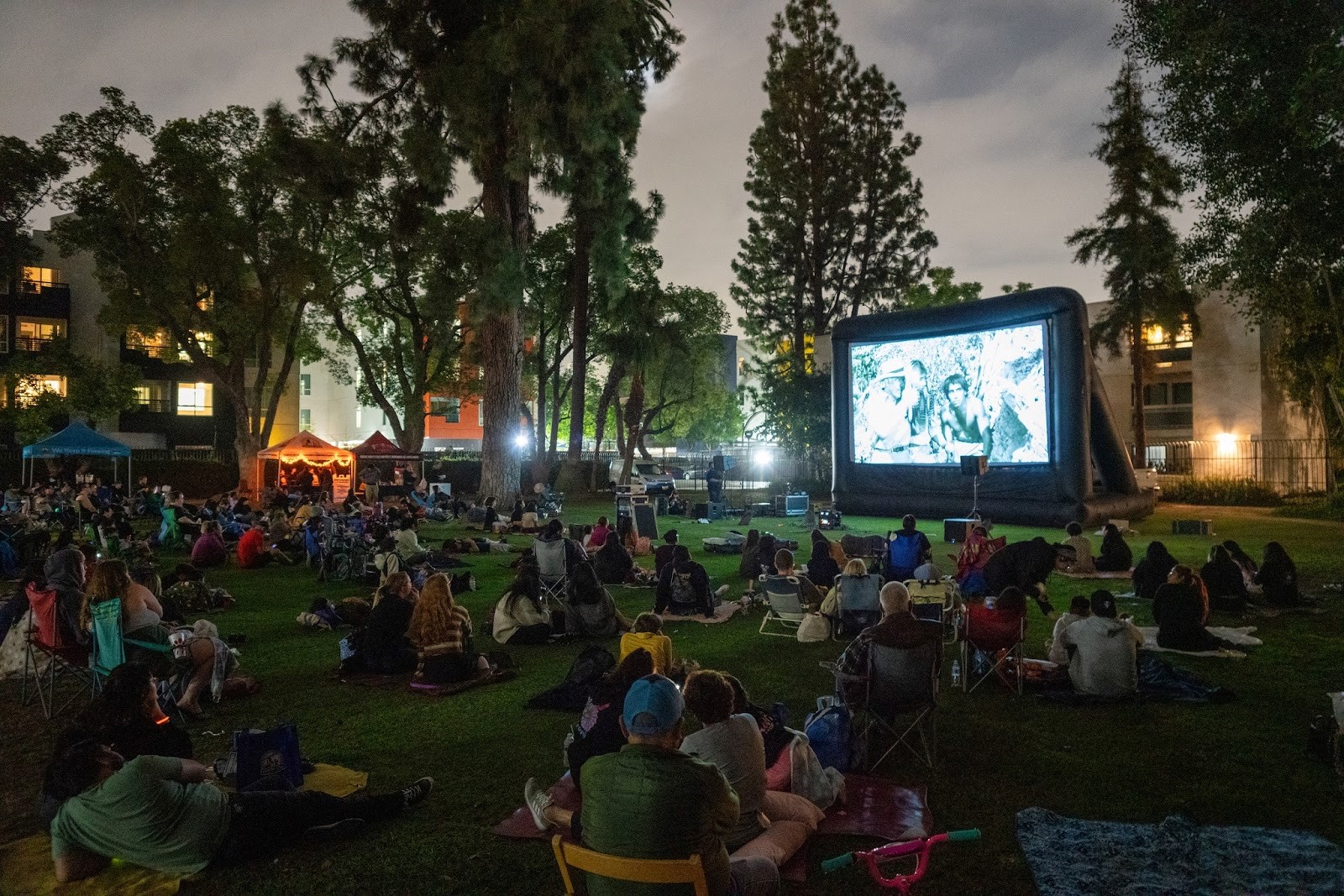 Traditional Vietnamese Dance at the Mid-Autumn Festival
Photo Credit: Hiram U.
To submit your own original photo of Santa Ana to be featured in the next newsletter, complete this form.
---
City Manager's highlights
Education First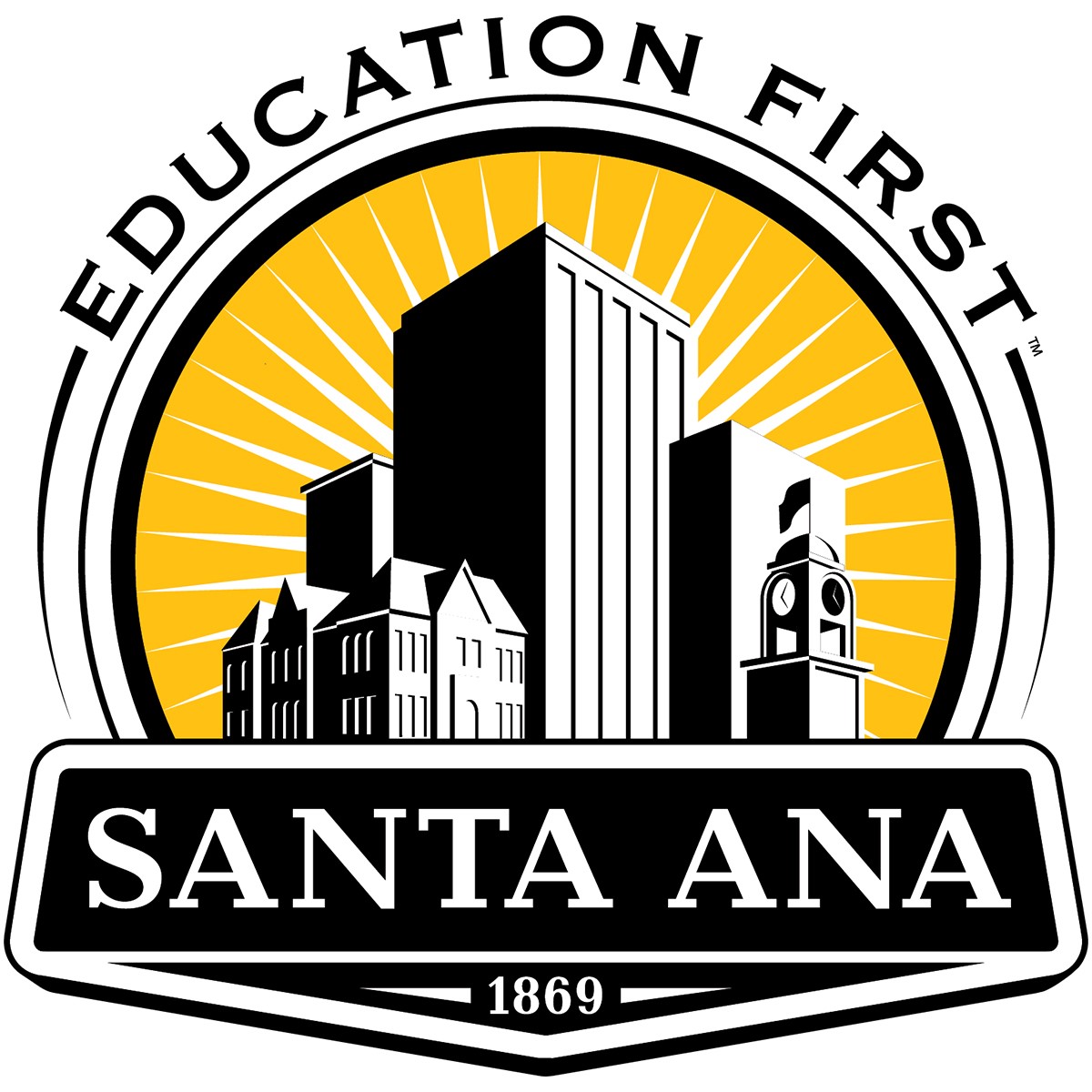 One of our mottos at the City of Santa Ana is Education First, and I'm proud to see all of the ways our City staff work to educate and empower our youth. This month, we opened a new Police Athletic & Activity League location at a community center, we watched our police and Public Works staff join in Walk to School Day to teach students about sidewalk and street safety, and our library continues to roll out exciting new digital education programs for children. Read more about all of these below in News!
#SantaAnaVotes
We're just weeks away from the Nov. 8 general election, so I encourage everyone to register to vote, learn about what's on the ballot, and vote by Nov. 8! Learn about the two City of Santa Ana ballot measures below, and click the links to learn more about how to participate in the election.
Santa Ana General Municipal Election
Orange County Registrar of Voters
---
News
City ballot measures for November 8 General Election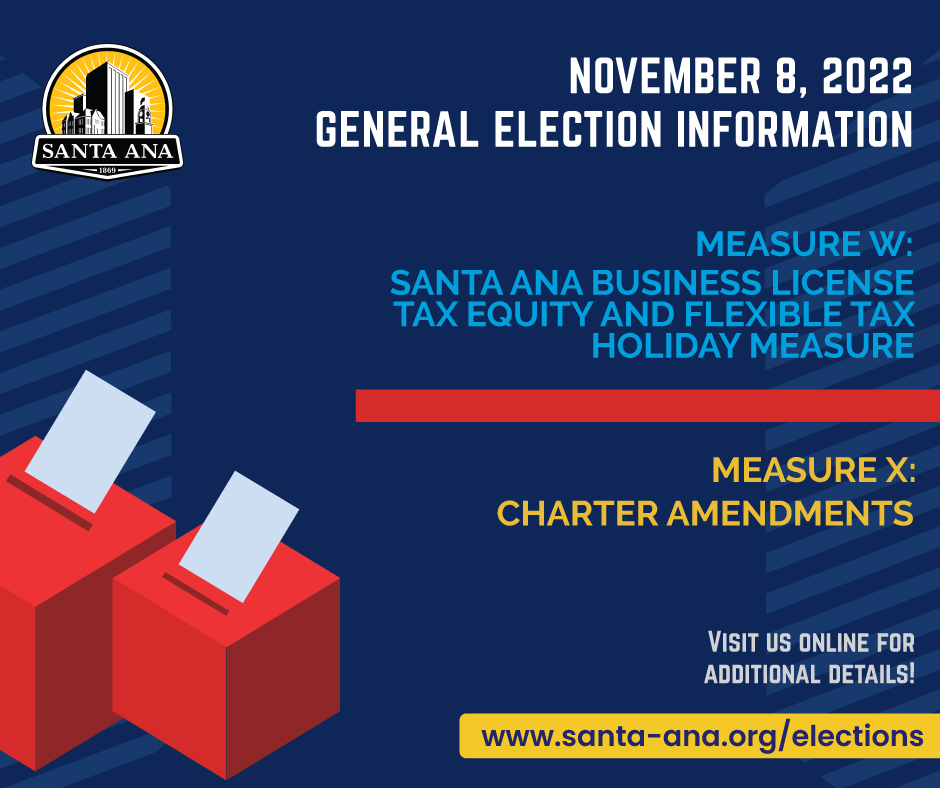 Voters will decide on two City of Santa Ana ballot measures in the November 8, 2022, General Municipal Election.
Measure W: Santa Ana Business License Tax Equity And Flexible Tax Holiday Measure
Restructures the Business License Tax to address the concerns of small businesses and make it easier to obtain a business license. Measure W is not intended to directly increase tax revenue for the City. The tax burden would shift from small business to big business.
Measure X: Charter amendments
Updates the Santa Ana City Charter by imposing a lifetime ban for the Mayor after 4 terms and a lifetime ban for Councilmembers after completion of 3 terms, requiring approval of 2/3 of the City Council to adopt a budget instead of the current simple majority requirement, expanding the application of the Code of Ethics, utilizing gender neutral language throughout the Charter, changing references to the "Clerk of Council" to "City Clerk," and other minor updates.
---
SAPD opens second PAAL location at Community Center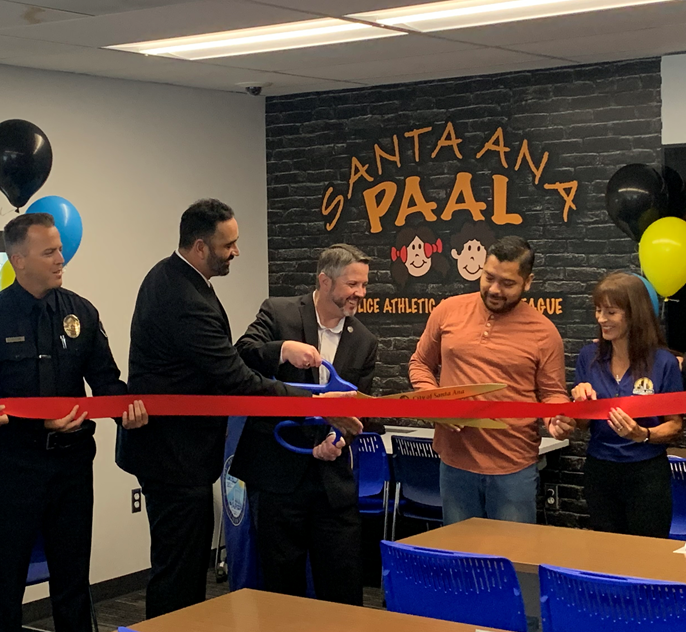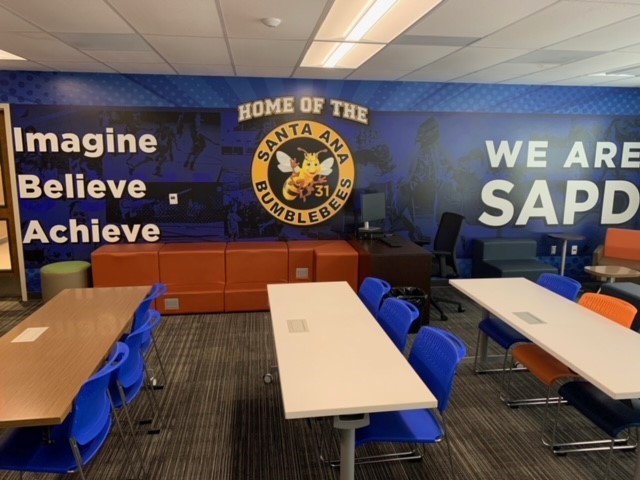 The Santa Ana Police Department, in collaboration with our Parks, Recreation and Community Services Agency, has expanded the Police Athletic and Activity League program to the Roosevelt/Walker Community Center located at 816 E. Chestnut Ave. The PAAL program will now be offered to youth who reside within this area during after-school hours. The Police Department has also created a substation at the Community Center to help officers better serve and protect the surrounding neighborhoods.
The Police Department opened its first PAAL center in 2007 on the west side of Santa Ana. Combined, these two centers serve 130 youths, providing critical after-school homework assistance, physical fitness training, exposure to culture and arts, and life lessons through its expanding athletics programs. Two more new PAAL locations are planned.
Police Athletic and Activity League
---
Celebrating Mid-Autumn Festival and Indigenous Peoples Day
This month, we celebrated two new events that were added by the City Council.
The Mid-Autumn Festival took place on Oct. 1 to celebrate Asian cultures and traditions. The event took place at Rosita Park on the west side of town, where our largest Vietnamese neighborhoods are located. This was the first time that we have had an event to celebrate Santa Ana's Asian cultures, and particularly our largest Asian group, the Vietnamese population.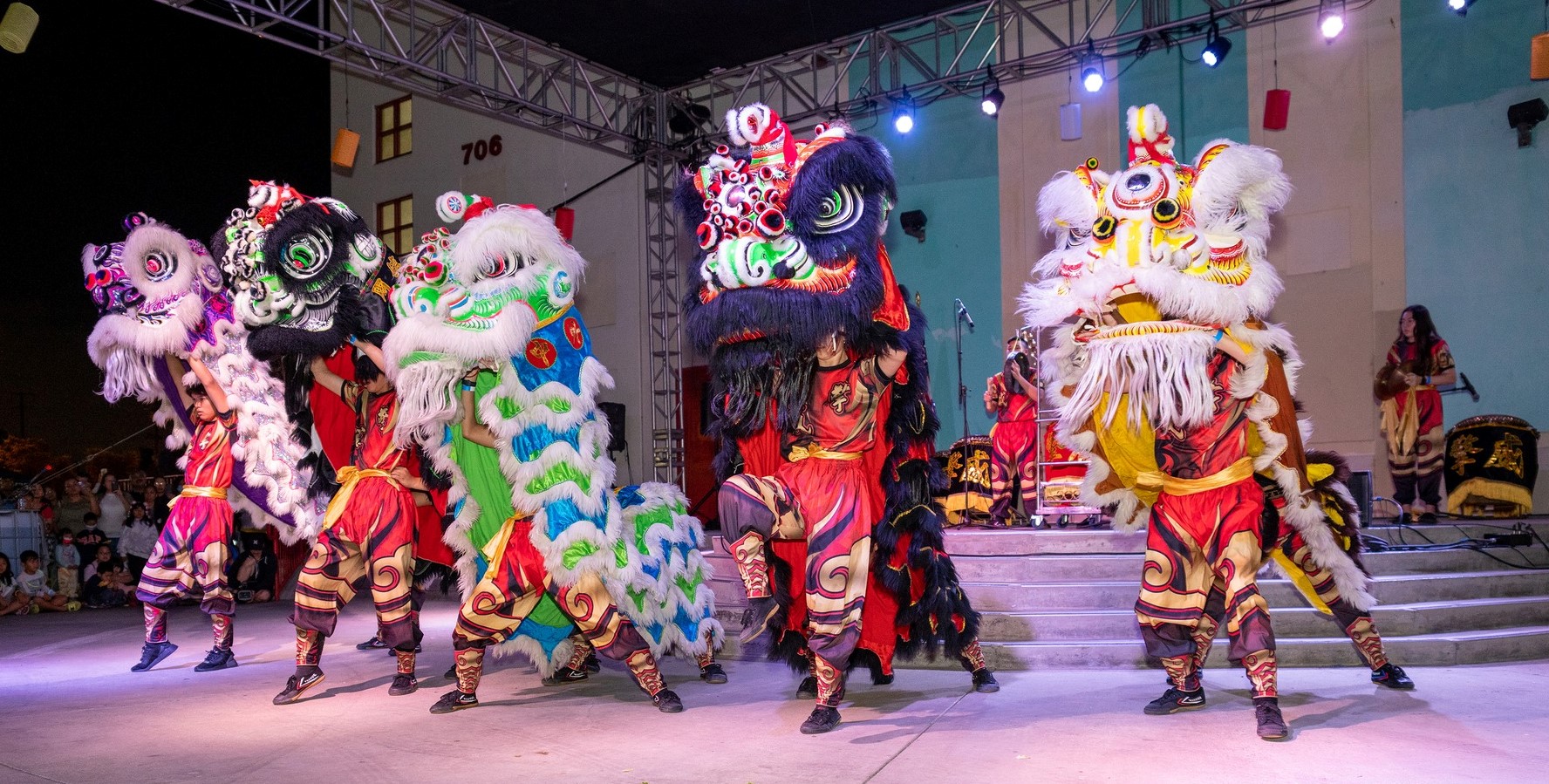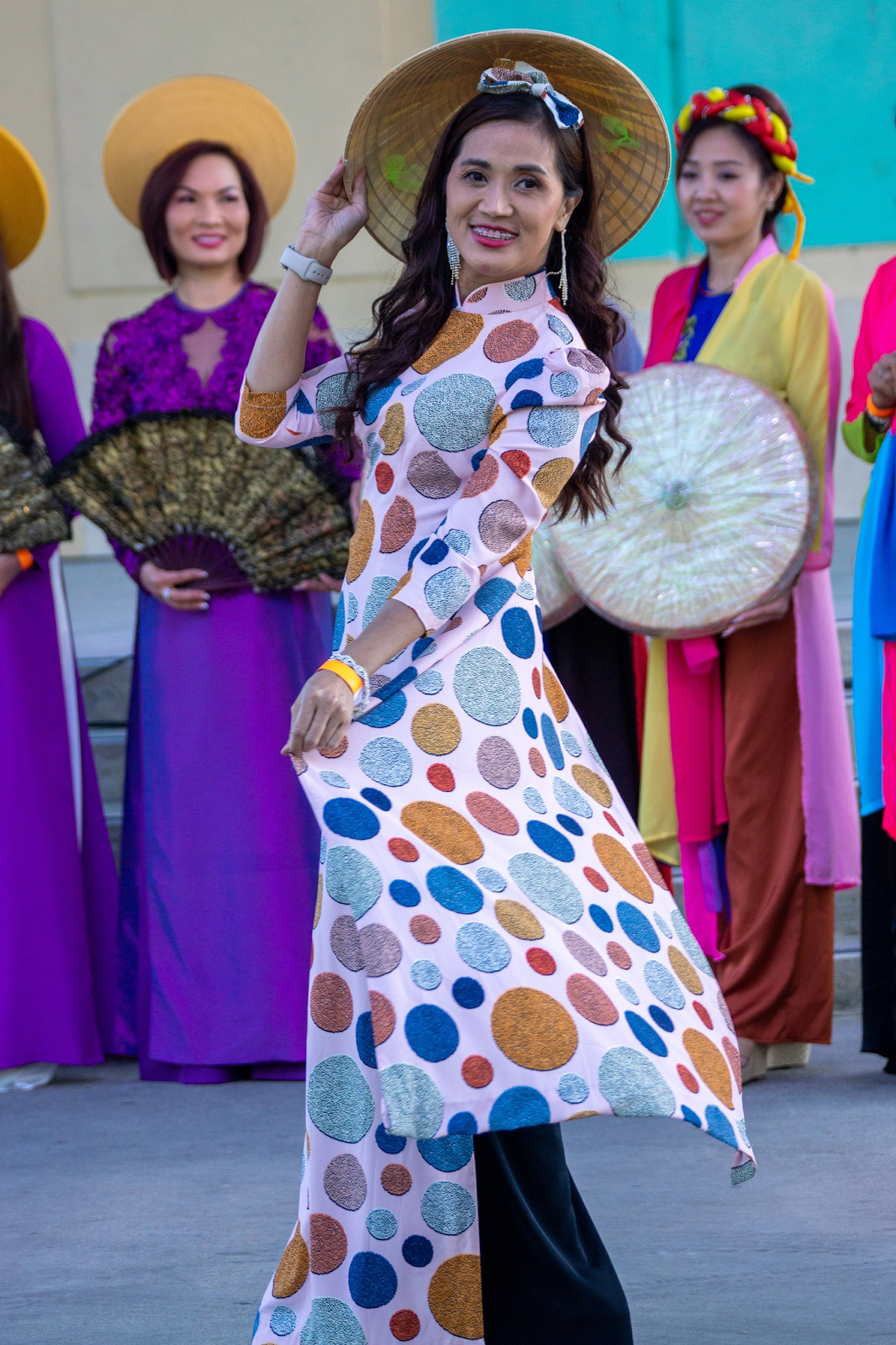 We also celebrated Indigenous Peoples Day for the first time on Oct. 8 right next to City Hall in the Plaza of the Sun. It was a fun, music-filled day.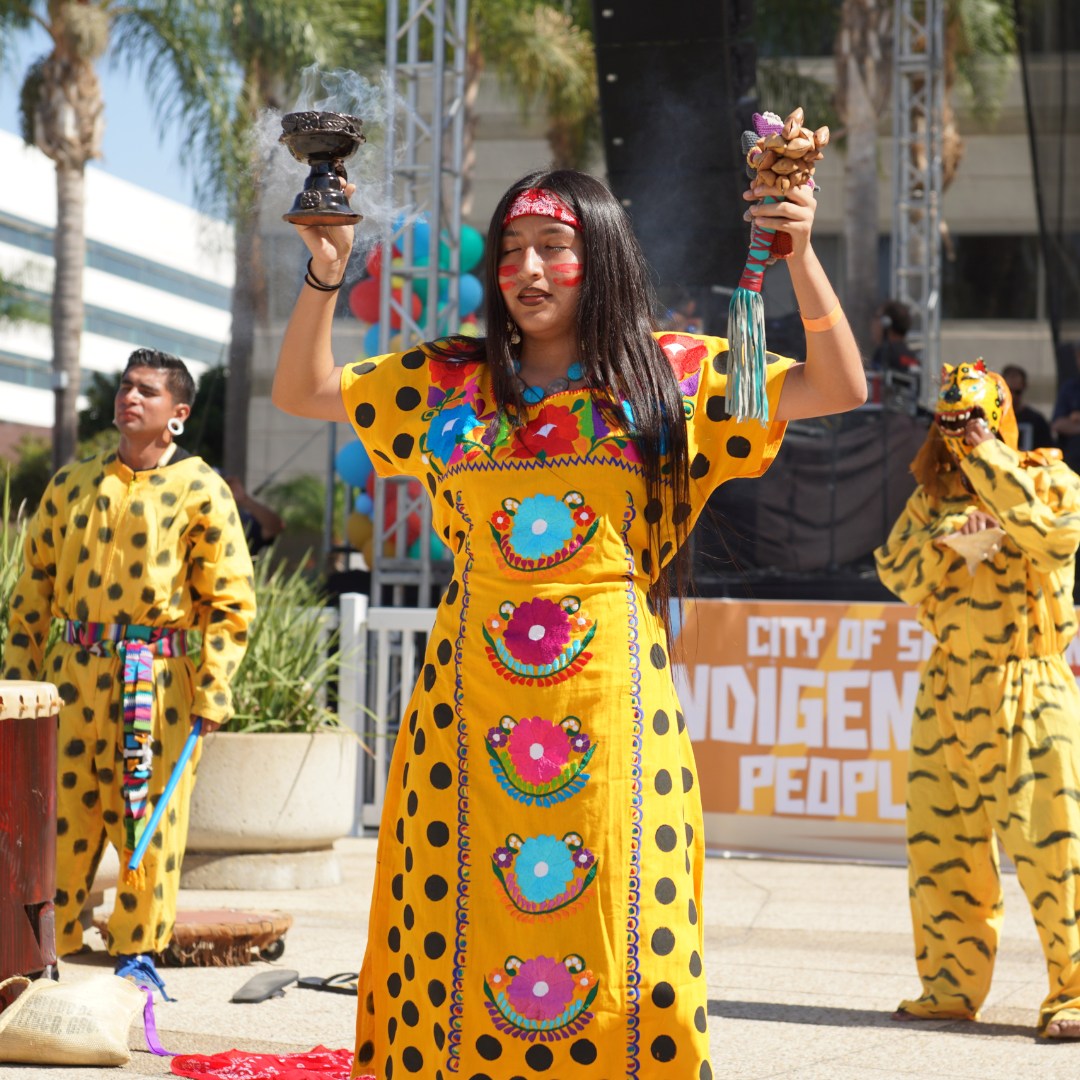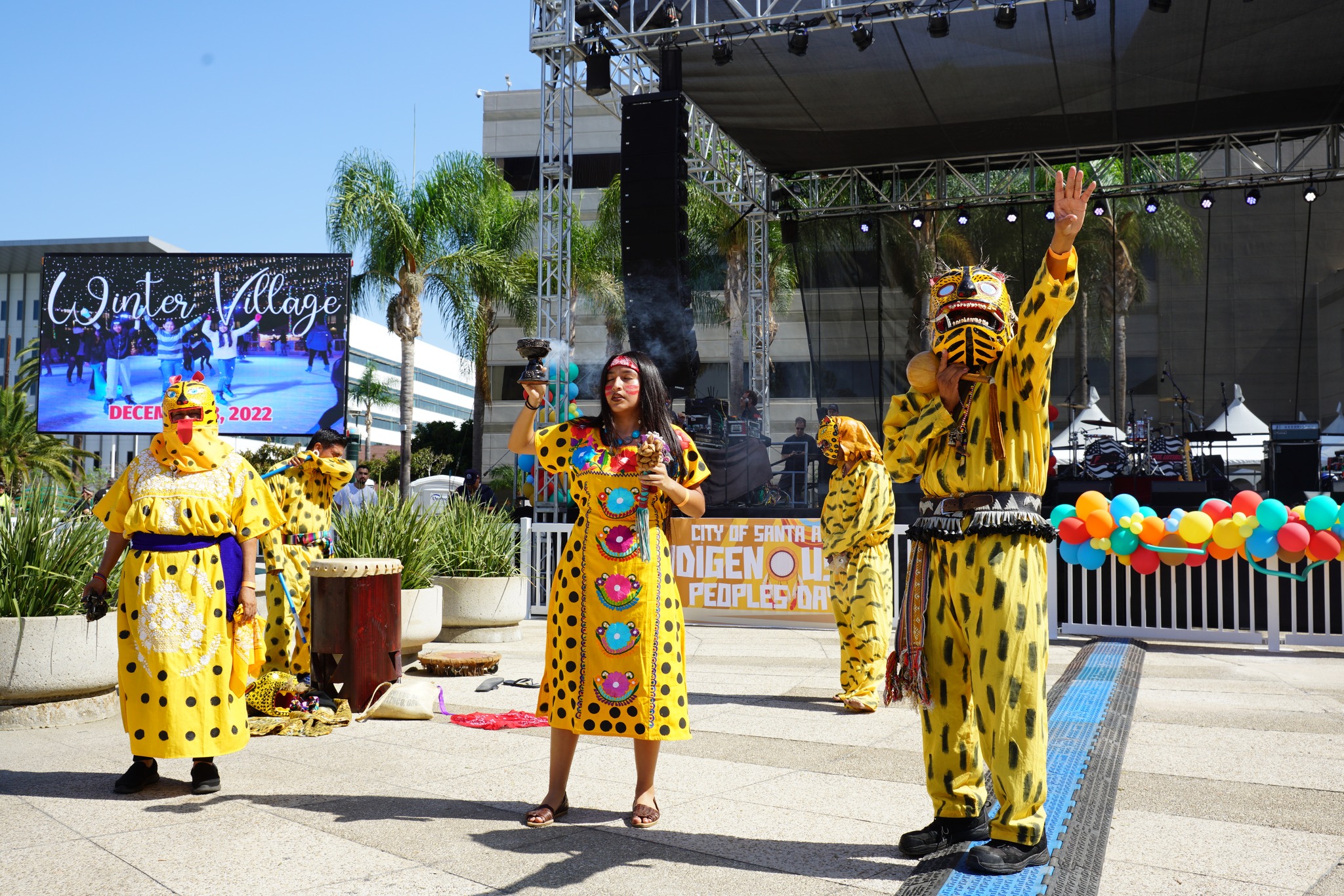 ---
Garnsey District roads get makeover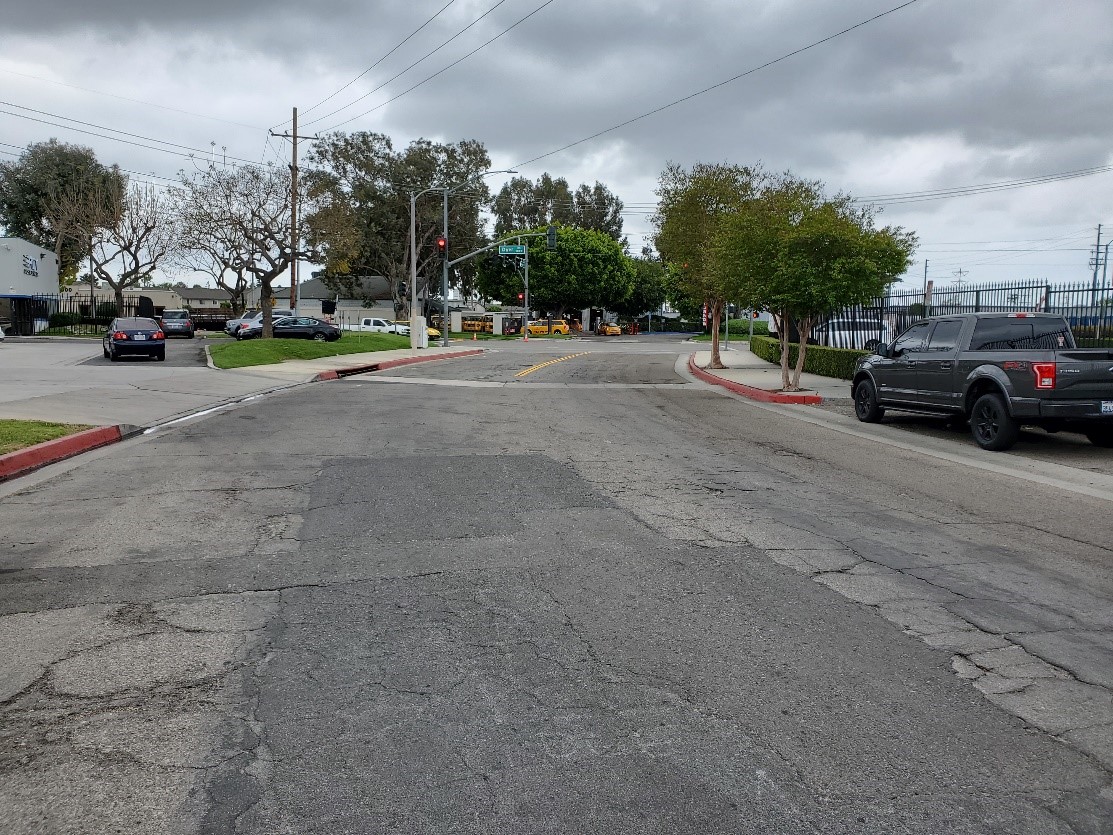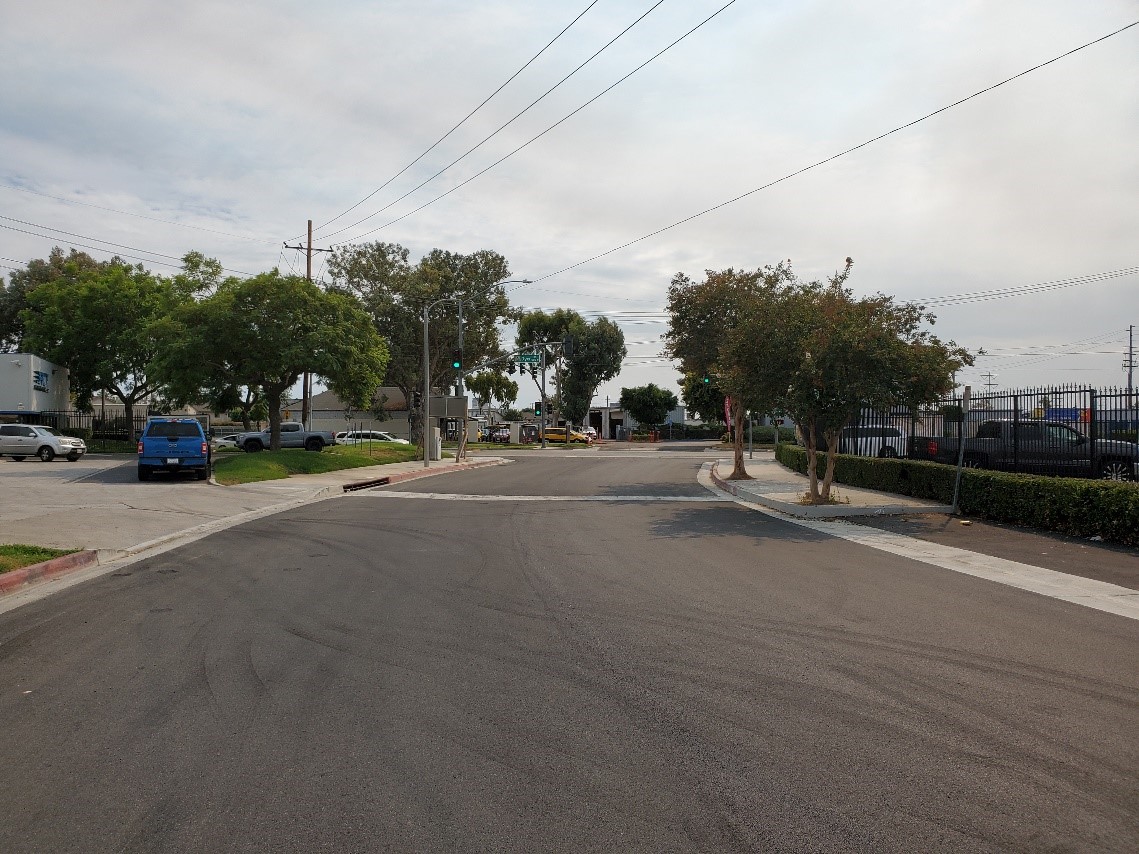 The Garnsey Business District, located south of Warner Avenue and west of Main Street, serves approximately 75 commercial and industrial businesses. The project area had not been rehabilitated since the late 1970s and the condition of the existing pavement indicated complete structural failure. Full-depth pavement reconstruction of the approximately 1.5 miles of street was proposed by the City's Public Works Agency to bring the roadway to satisfactory conditions. The project is currently 95% complete with only minor utility adjustments and new striping to be completed within the next month.
---
City staff join Walk to School Day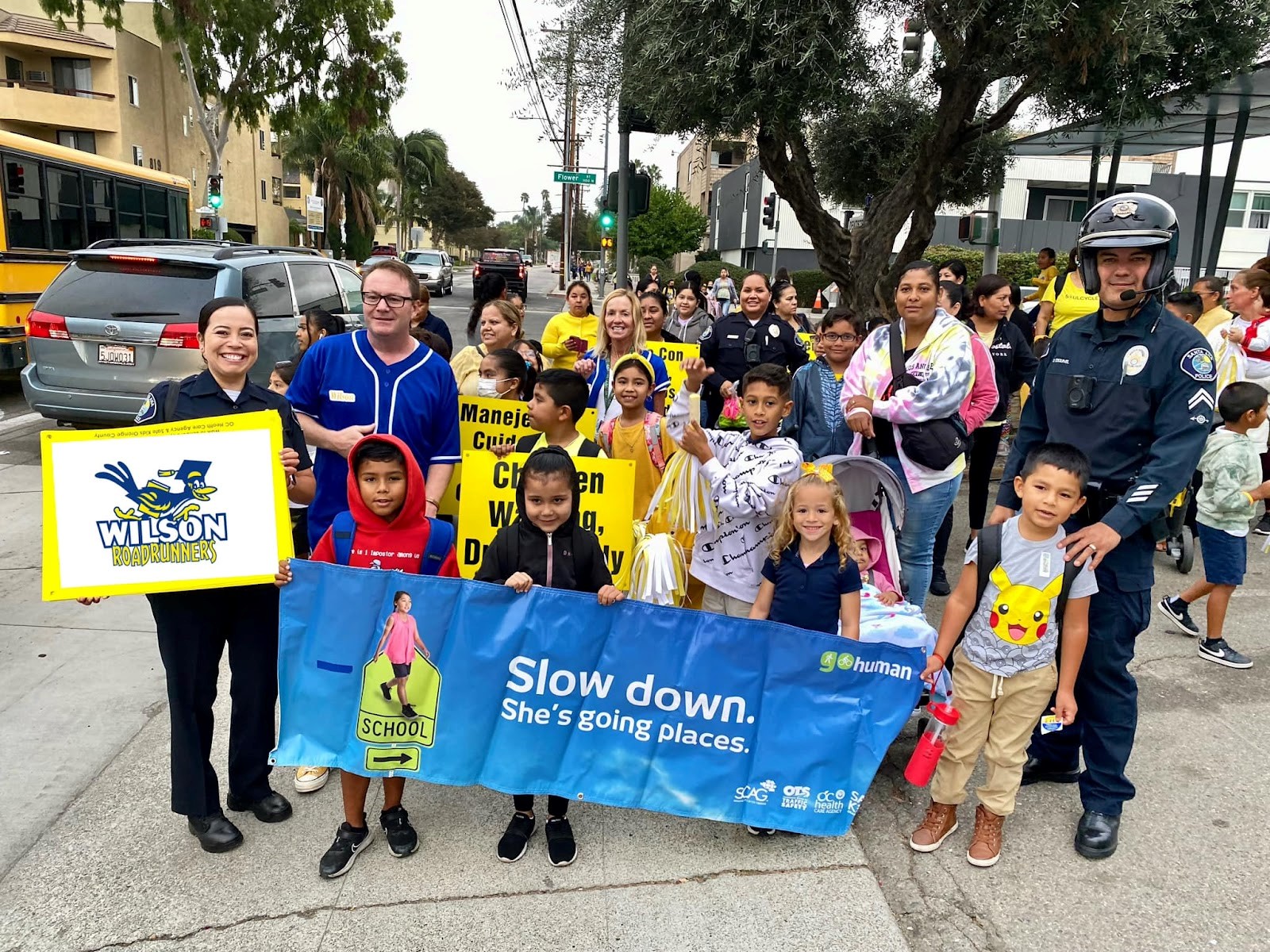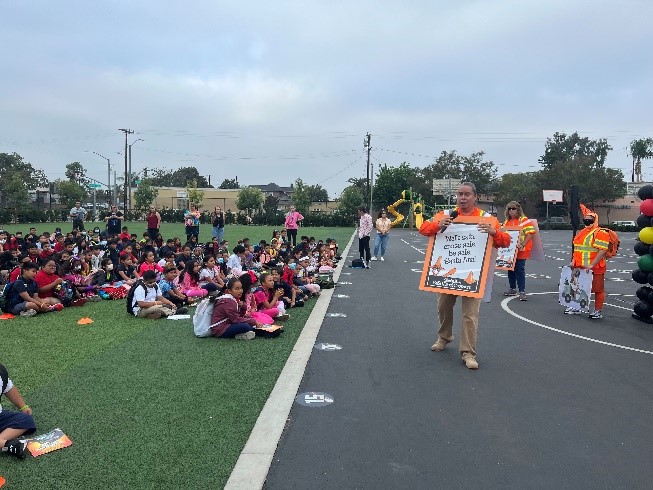 Public Works Agency and Santa Ana Police Department staff joined local students for National Walk to School Day on Oct. 5. The annual event encourages students and parents to increase their physical activity, practice pedestrian and bicycle safety, reduce traffic congestion and strengthen connections between families, schools and communities.
Public Works Agency Traffic Engineer Frank Orellana and the Cone Head Team joined about 400 students from Carver Elementary School. They demonstrated to the students how to use the crosswalk and cross the street safely. The Cone Head Team was enthusiastically received by the students and all who attended the event. Santa Ana Police Department walked with students and shared safety tips at Carver Elementary and Wilson Elementary.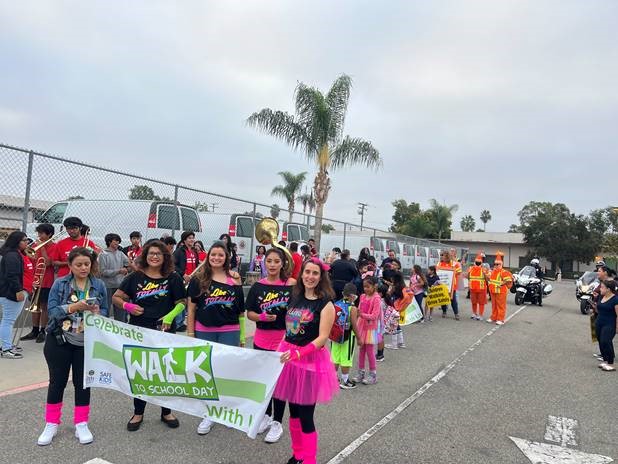 ---
AWE shucks! Kids, get your AWE Tablet at the library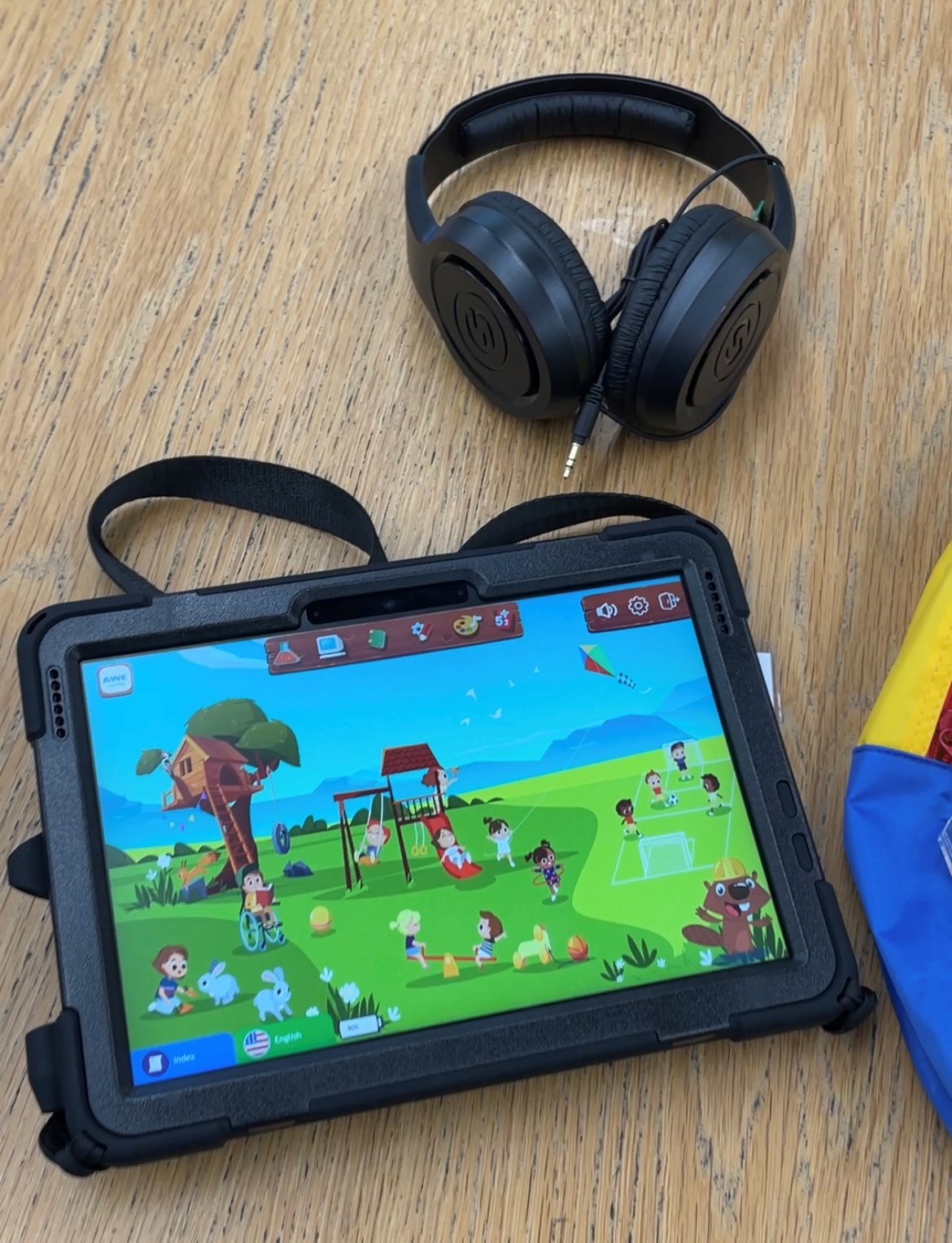 The Library's new AWE Tablets, federally funded through our Revive Santa Ana program, provide children with more than 85 educational software titles spanning all STREAM (Science, Technology, Reading, Engineering, Art, Math and Music) subject areas. Children can visit the Main Library or Newhope Library to check out an AWE Tablet for in-house use.
AWE Tablets are part of SAPL's Play & Learn Early Childhood Initiative, which fosters early learning of math and science through the use of technology. Programs are structured, interactive, and safe, offering young learners school readiness and literacy-building skills. Technology checkout is available for in-house and home use.
Technology and digital literacy programs:
Technology and digital literacy programs
---
Low Income Household Water Assistance Program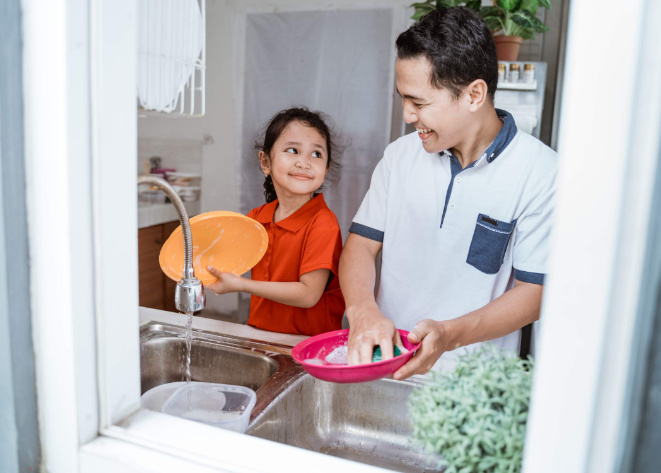 Santa Ana customers can receive utility payment assistance on their water and wastewater bill through the federally-funded Low Income Household Water Assistance Program (LIHWAP) administered through Community Action Partnership of Orange County (CAPOC). Funding is based on monthly income. Water utility customers may view income qualifications and apply online at http://capoc.org/water or you may call CAPOC at (714) 839-6199 for more information. If approved, a bill credit will be directly applied to your Municipal Utility Services (MUS) account.
Low Income Water Assistance Program
---
Tales of the City
'My First Home' for a Santa Ana family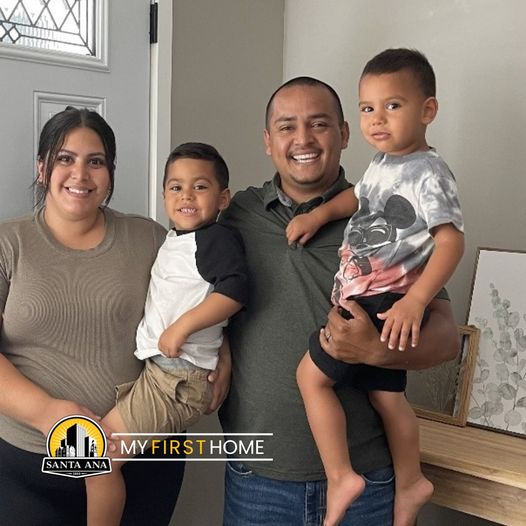 Last year we received funding for a $1.2 million expansion of our down payment assistance program, the My First Home Program, to assist first-time homebuyers achieve the dream of homeownership within Santa Ana. Several residents and families have been able to take advantage of this program, including the Rosiles family (pictured.) The Rosiles family prioritized raising their two young boys in Santa Ana to maintain their hometown roots and were able to purchase their house with down payment assistance from the program.
The program offers first-time homebuyers down payment assistance of up to $120k (for low-income households) with 0% interest rate. There are certain requirements to qualify, such as buying the home in Santa Ana and being pre-qualified for a mortgage. Learn more at the link below.
---
Pet adoption fees waived until October 31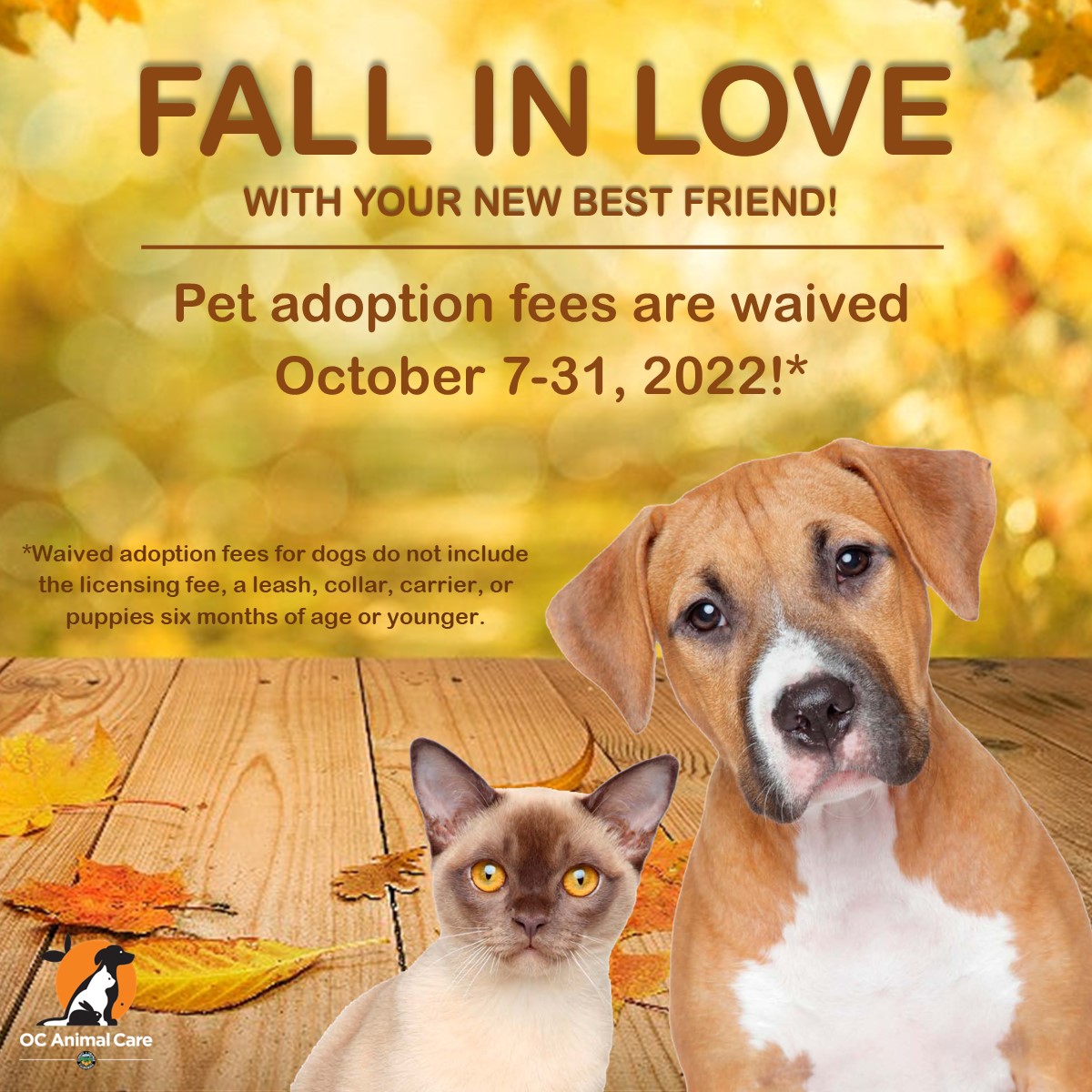 Now is the time to adopt a new pet! OC Animal Care is waiving pet adoption fees through Oct. 31. Waived fees for dogs do not include the licensing fee, leash, collar, carrier, or puppies 6 months or younger.
City Council meetings
City Council meetings are typically held on the first and third Tuesdays of each month at 5 p.m. Meetings now have both in-person and virtual participation and attendance and are live streamed on YouTube and CTV 3 (channel 3 on Spectrum and channel 99 on AT&T TV). If you'd like to provide public comments on agenda and non-agenda items, you can email, attend in person, or join the Zoom webinar online or by phone.
---
Events
Birch Park Halloween Movie Series – Thursdays in October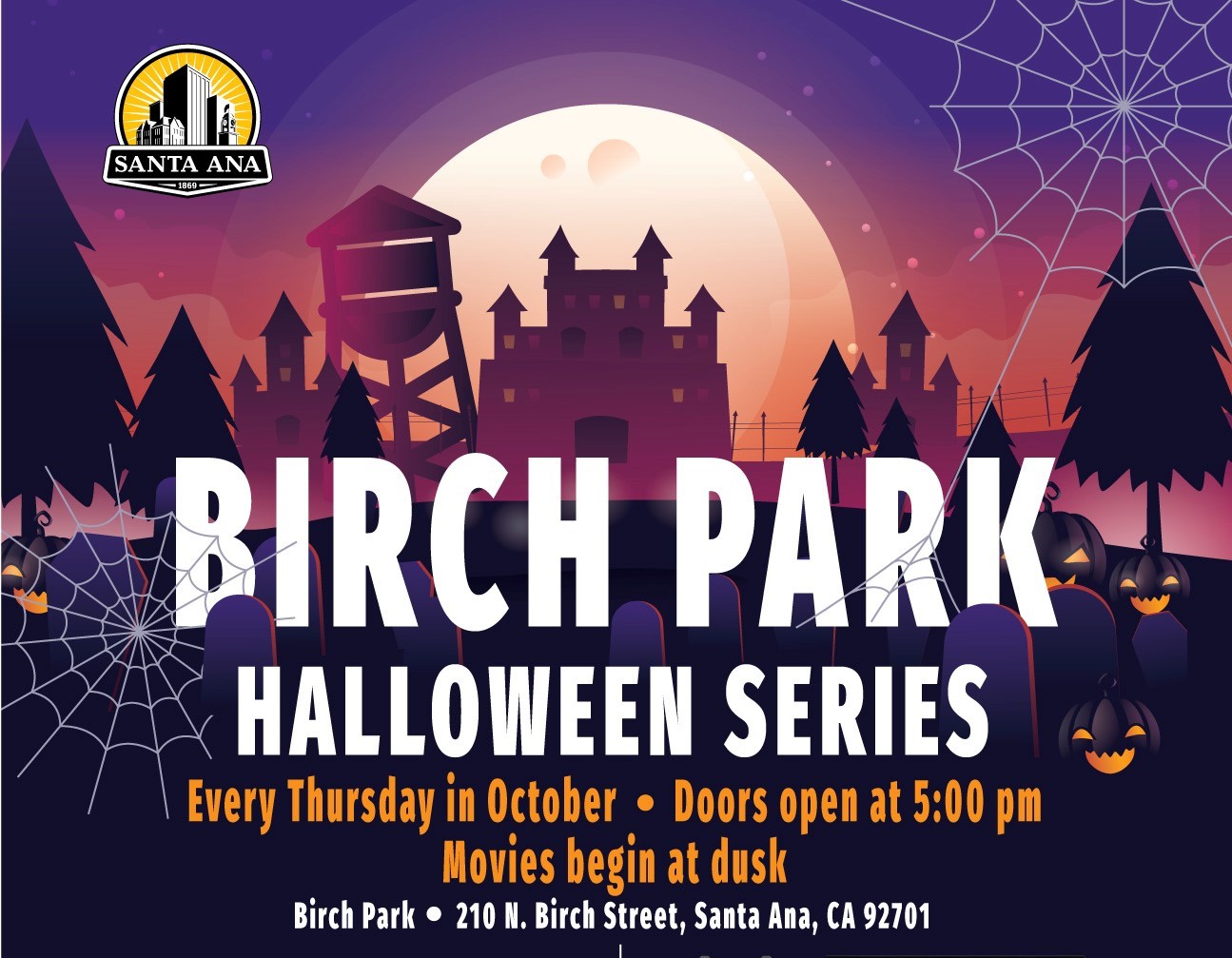 Join us for our Birch Park Halloween Series, taking place every Thursday in October at Birch Park located at 210 N. Birch St. in Downtown Santa Ana. Doors open at 5 p.m. with pre-show live music beginning at 6 p.m. and a movie beginning at dusk. Attendees can enjoy a dessert from the ice cream trucks vending on-site. The first 50 guests will get a free bag of popcorn!
Thursdays in October

5 p.m.

Birch Park, 210 N. Birch St., Santa Ana
---
Orange County Fire Authority Open House – October 15
Orange County Fire Authority is an important City partner that provides fire service for our community. OCFA is inviting the public to visit our local fires stations 71 and 75. They will be open and we are excited to show you around. You can also take a new and unwrapped toy to one of these fire stations to support OCFA's Holiday Toy Drive!
Oct. 15, 2022

9 a.m. to 12 p.m.

Fire Station 71: 1029 W. 17th St., Santa Ana

Fire Station 75: Fire Station 75, 120 W. Walnut St., Santa Ana
---
Taste of Santa Ana – October 15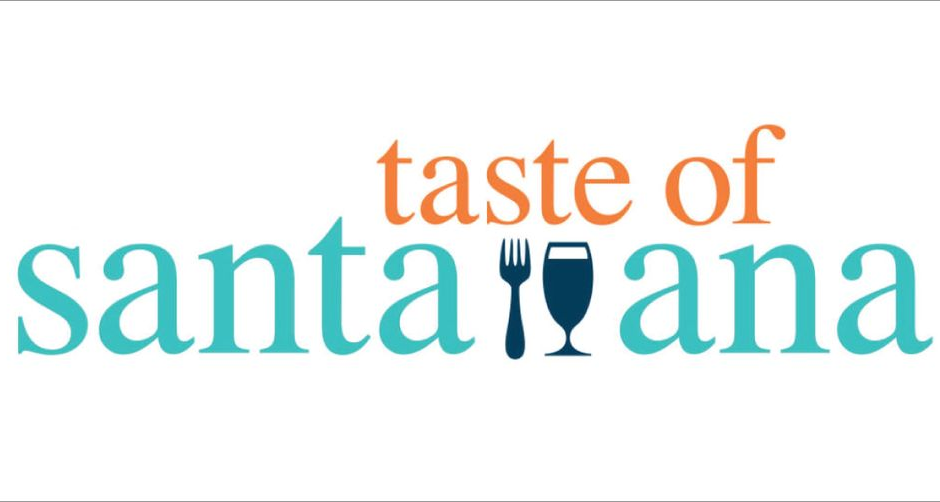 Taste of Santa Ana is this Saturday! The City is sponsoring this event at MainPlace Mall where you can enjoy unlimited bites and sips from 40-plus local restaurants, craft breweries, wineries & distilleries. This family-friendly event includes live music, kids zone, photo booth, lawn games, charity raffle and more!
Oct. 15

6-9 p.m.

MainPlace Mall, 2800 N. Main St., Santa Ana
https://www.tasteofsantaana.org/
---
Teen Excursion – October 15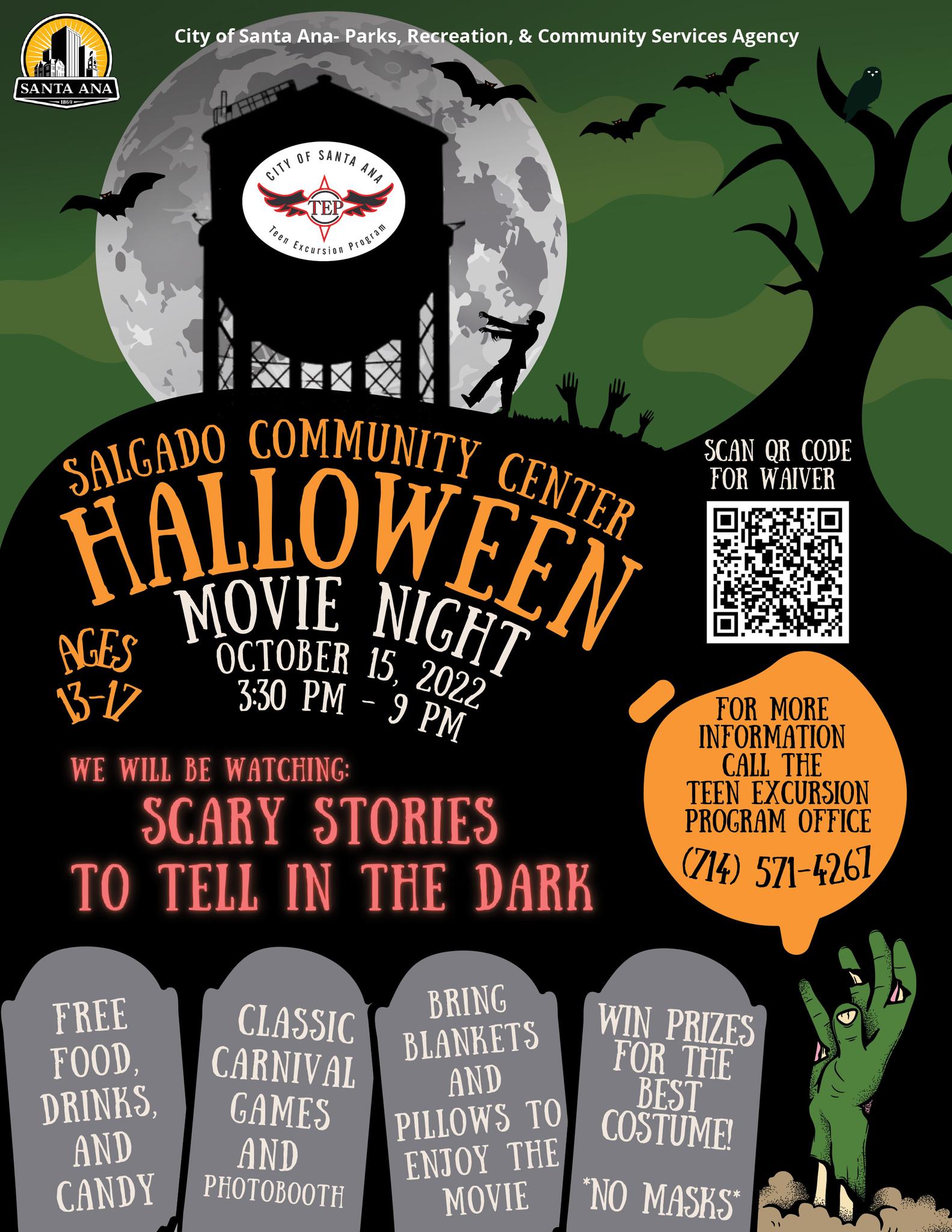 The Parks, Recreation and Community Services Agency's Teen Excursion Program is getting ready for their next event. This month will be a Halloween Movie Night taking place this Saturday. This free event  is for Santa Ana teens ages 13-17. All participating teens must register on CivicRec and complete a release of liability waiver. There will also be a costume contest, so don't forget to wear your best costume for a chance to win a grand price!
---
Free Virtual Landscape Classes – October to December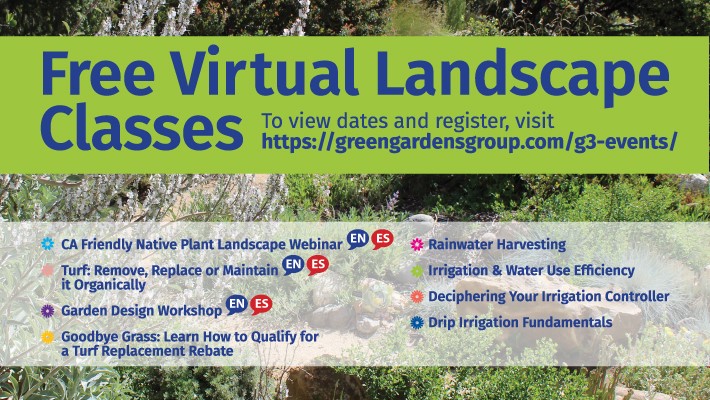 The Public Works Agency's Water Resources Division invites you to learn about water wise gardening for your home through a series of online workshops offered through Metropolitan Water District. The following classes are especially for Santa Ana residents, including the next two dates in Spanish:
10/18/2022: 6-7 p.m. Plantas Nativas y Adecuada a California en tu Jardín (CLFT)

10/20/2022: 6-7 p.m. Taller de cómo Diseñar un Jardín de Césped a Jardín (Garden Design)

11/03/2022: 6-7 p.m. Irrigation & Water Use Efficiency

11/05/2022: 10-11 a.m. Turf: Remove, Replace or Maintain It Organically

11/15/2022: 6-7 p.m. Rainwater Harvesting

11/29/2022: 6-7 p.m. Deciphering Your Irrigation Controller

12/03/2022: 10-11 a.m. Drip Irrigation Fundamentals

12/06/2022: 6-7 p.m. Eliminación del Césped y Transformación del Jardín (Turf Removal)
---
SAPD – Trunk-or-Treat – October 20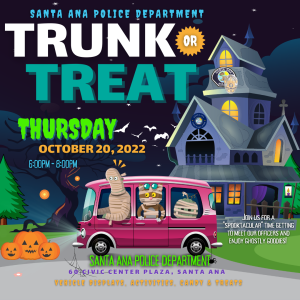 Join Santa Ana Police Department on Oct. 20 for a Spooktacular Trunk-or-Treat. The event will be on Boyd Way right in front of SAPD Headquarters. There will be fun activities, vehicle displays and candy and treats.
Oct. 20

6-8 p.m.

SAPD Headquarters, 60 Civic Center Plaza, Santa Ana
Code Enforcement Community Workshops – November 3 and 10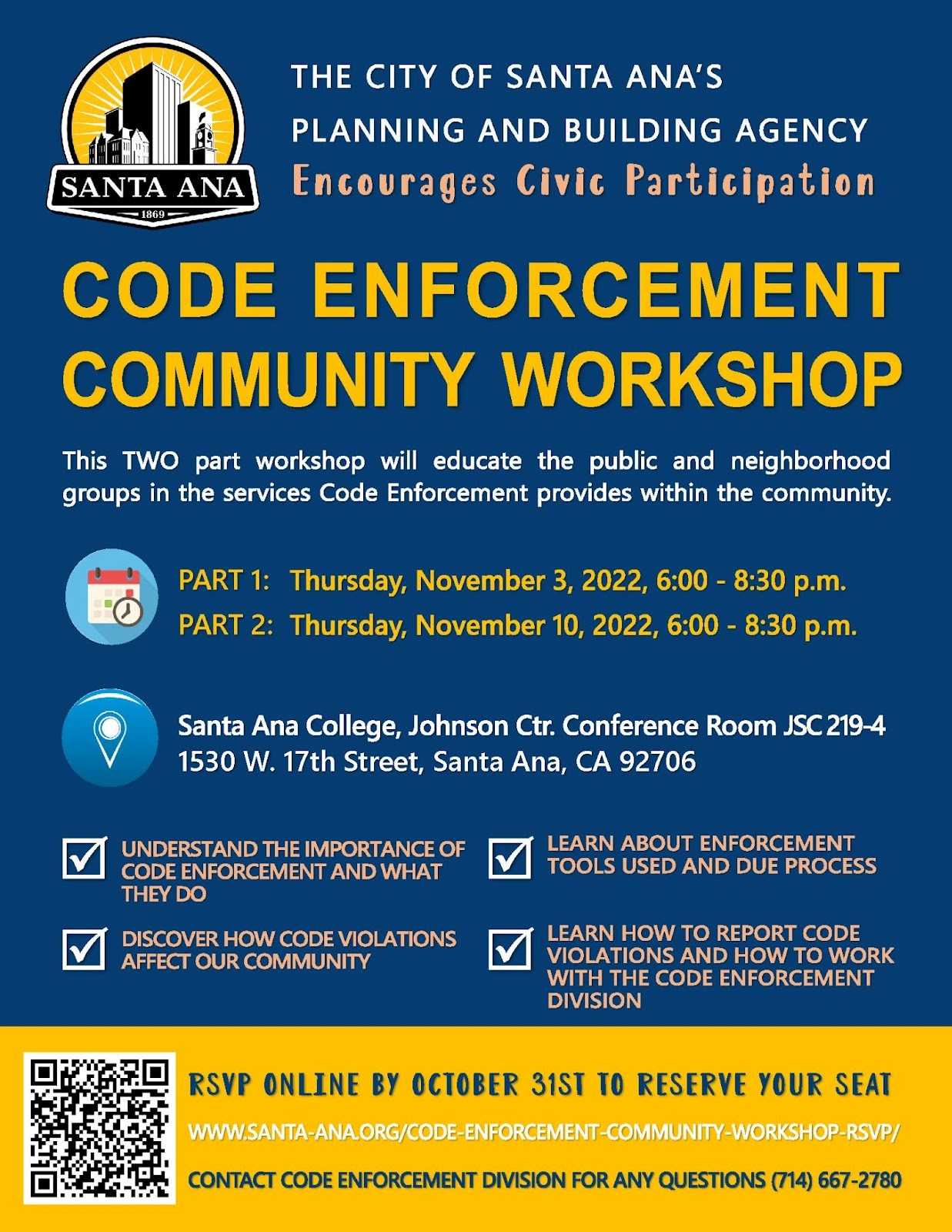 This two-part workshop will educate the public and neighborhood groups about the services Code Enforcement provides within the community. Understand the importance of Code Enforcement and what they do, learn about the enforcement tools used and due process, discover how code violations affect our community, learn how to report code violations, and how to work with the Code Enforcement Division. RSVP by October 31, 2022 to reserve your seat. For any questions contact the Code Enforcement Division at (714) 667-2780.
Part 1 – Thursday, November 3

Part 2 – Thursday, November 10

6-8:30 p.m.

Santa Ana College Johnson Center, Conference Room JSC 219-4, 1530 W. 17th St., Santa Ana