SUBSCRIBE to the COSAS Newsletter 

In this edition of the COSAS newsletter, read about a wonderful new affordable housing development, how we're making our streets safer, our community gardens, and much more Santa Ana news and events.
---
Spotlight photo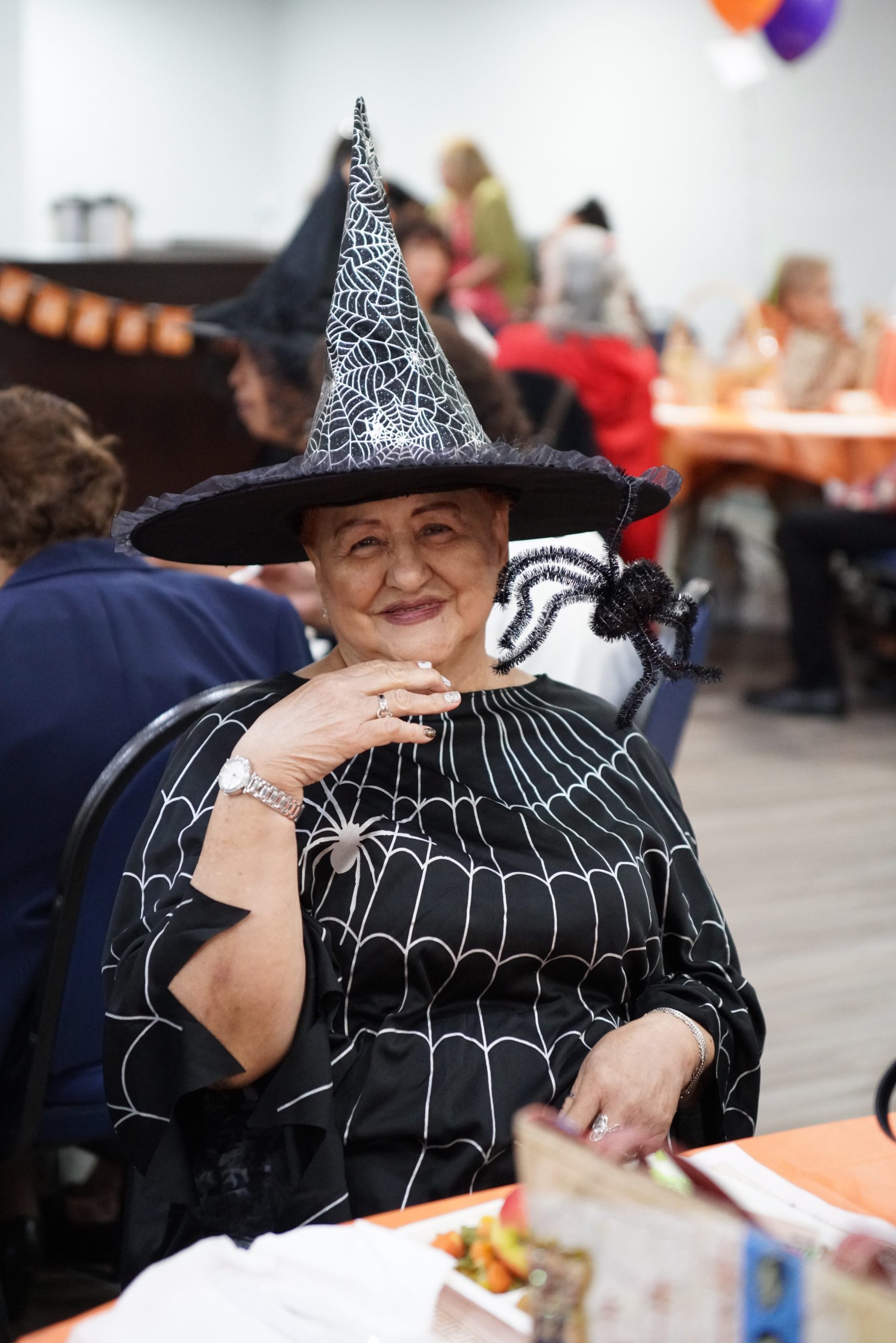 Halloween at Southwest Senior Center
Photo Credit: Hiram U.
To submit your own original photo of Santa Ana to be featured in the next newsletter, complete this form.
---
City Manager's highlights
Creating a safer community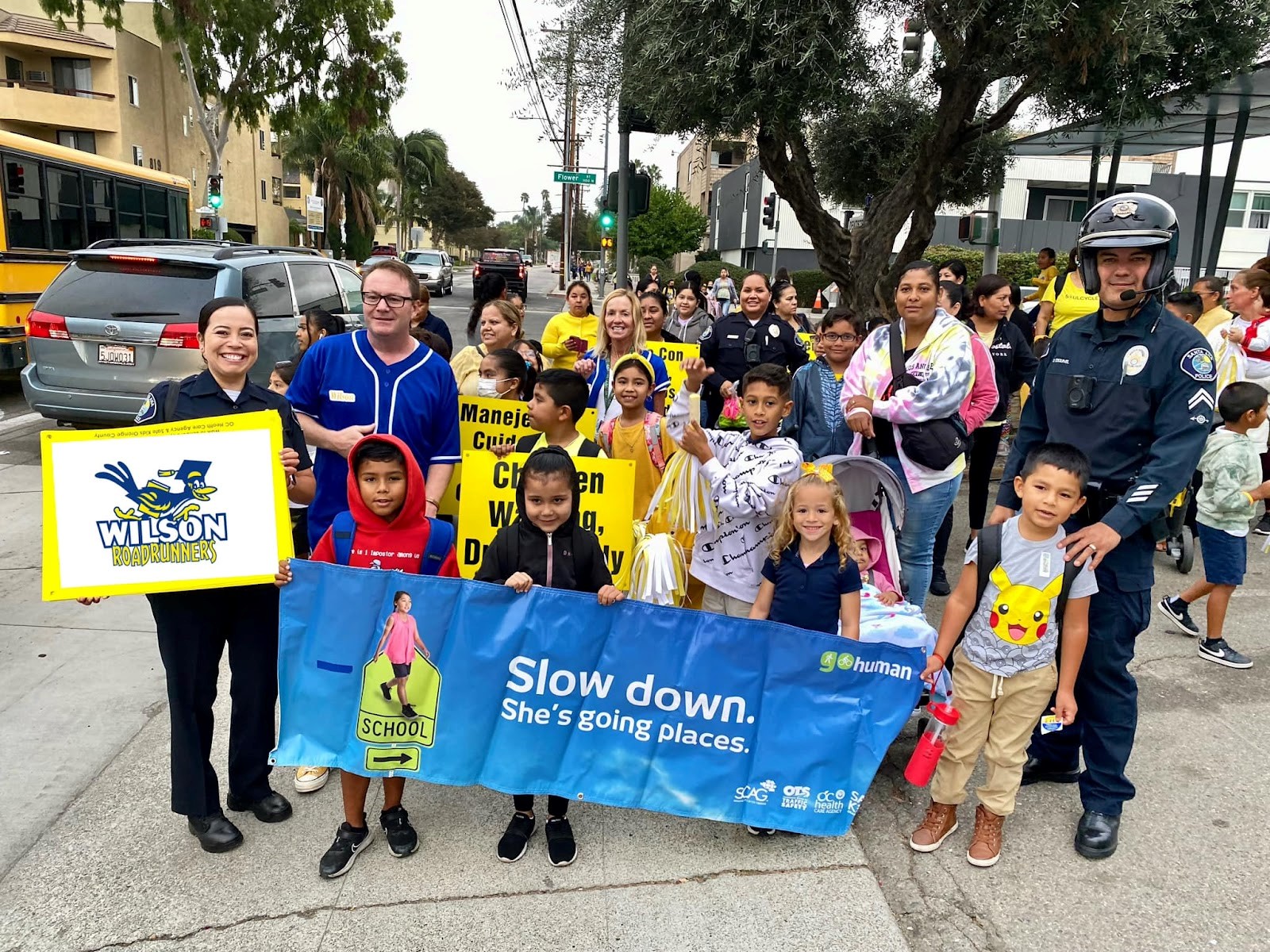 At the City of Santa Ana, we work hard across all of our departments to improve public safety in a variety of ways. We recently received two grants that will help our police officers stop dangerous drivers and provide resources for pedestrians and bicycle riders. Read more about this below. Public safety is also about providing safe activities and gathering places for our youth and families. Read below about boys basketball registration, teen excursions, new library programs and upcoming events!
---
News
Westview House affordable housing project breaks ground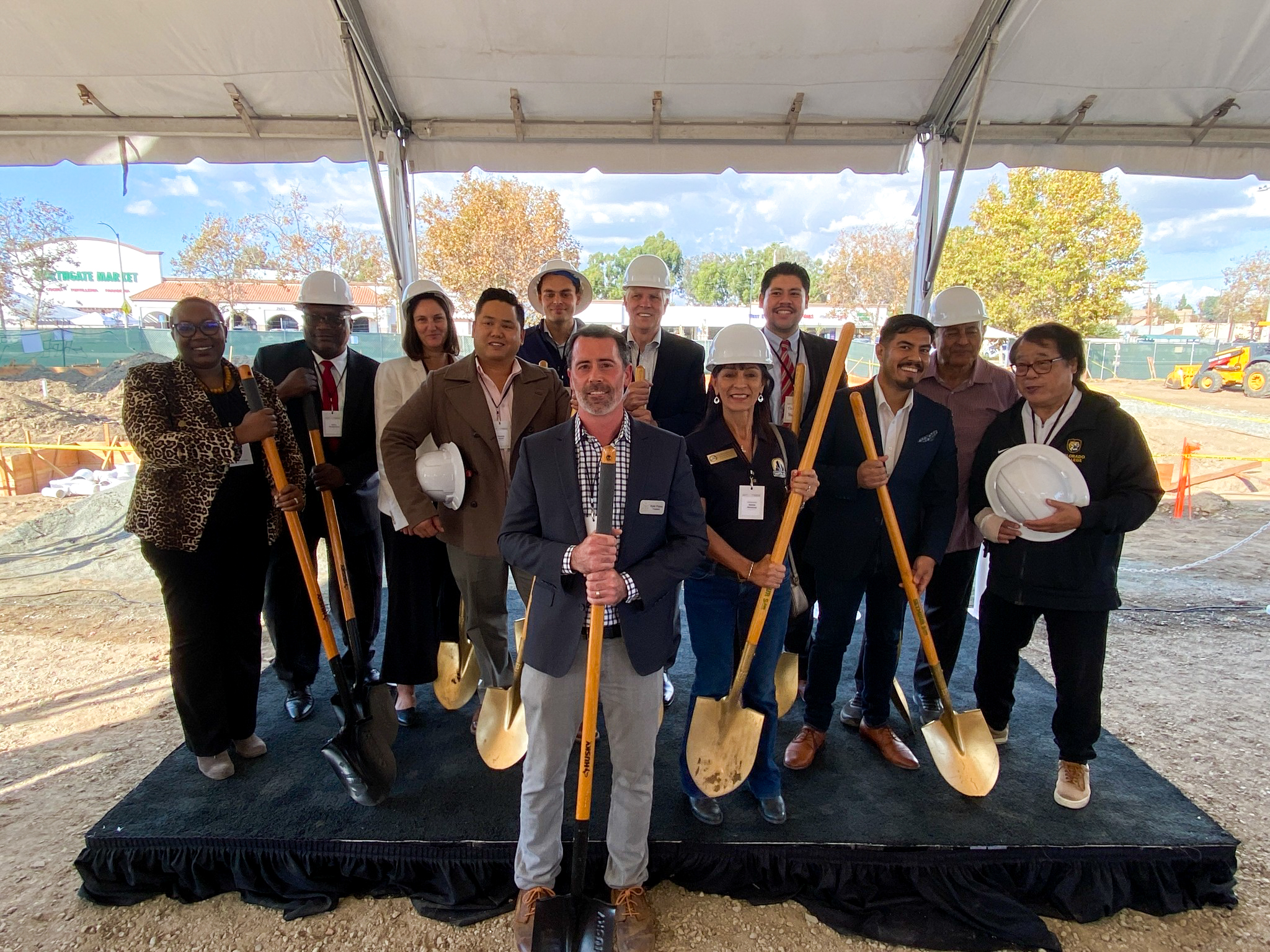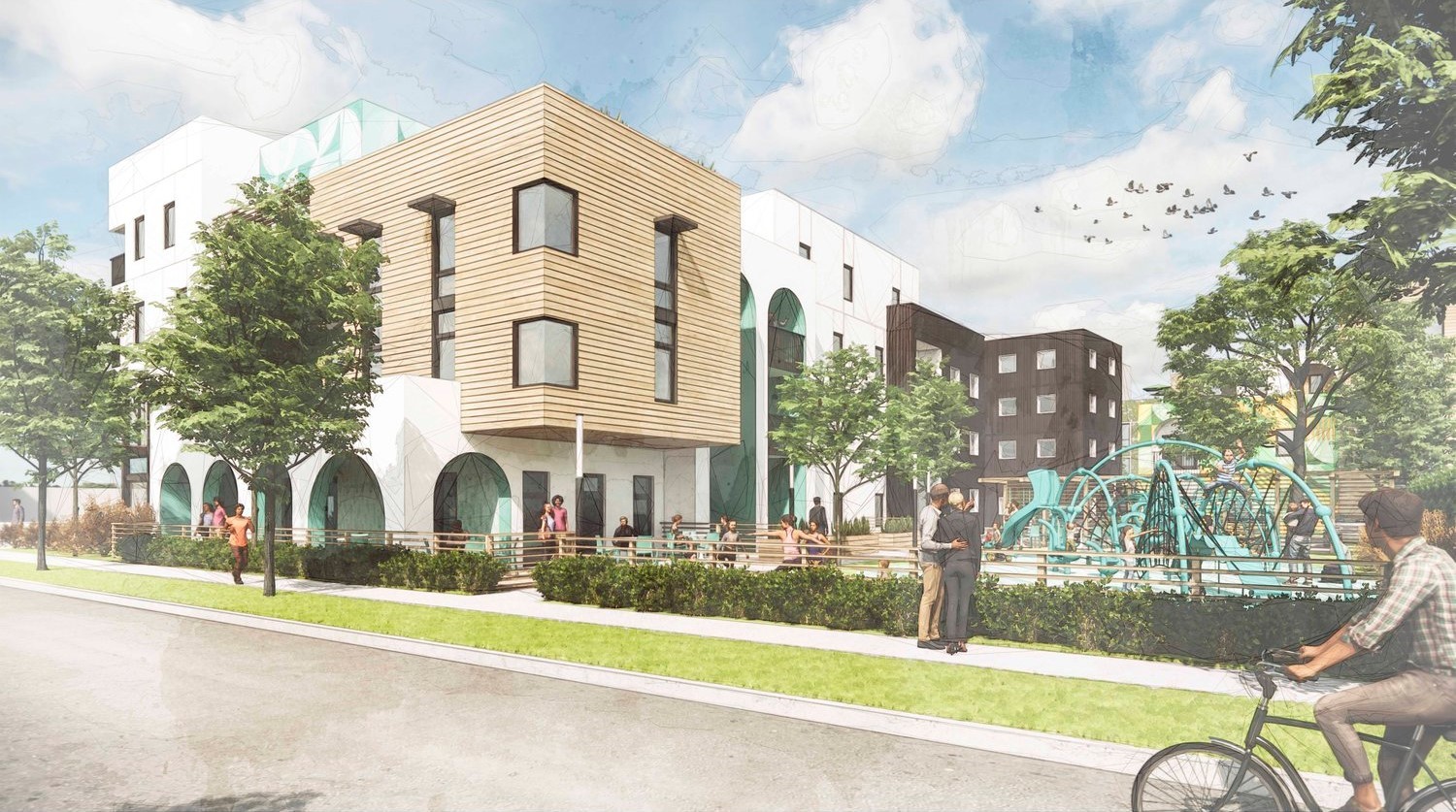 On Nov. 2, the City of Santa Ana joined Community Development Partners and other project partners – including the federal Department of Housing and Urban Development, the State of California Department of Housing and Community Development, the County of Orange, the Orange County Housing Finance Trust, and Mercy House – in breaking ground on the Westview House affordable housing community at Westminster Avenue and Fairview Street. Westview House will provide 85 affordable units of 1-, 2-, 3- and 4-bedroom apartments and includes a local residency preference for Santa Ana families. Seventy-five (75%) of the units will be affordable to extremely low-income households earning no more than 30% of the Area Median Income.
The project will also benefit the area by providing on-site amenities such as an outdoor children's play structure accessible to the surrounding neighborhood, outdoor picnic and BBQ areas, walking paths and community garden beds. Community Development Partners will also be donating $100,000 of their developer fee to a surrounding community benefit. This project was made possible with over $3.9 million in funding and 26 project-based vouchers approved by the Santa Ana City Council.
The City currently has five affordable housing projects under construction and two affordable housing projects in pre-development. In total, the five projects under construction will add 351 affordable rental units to our community and two affordable homeownership opportunities.
To learn more about Westview House, please visit the Community Development Partners website
---
Police Department awarded $580,000 road safety grant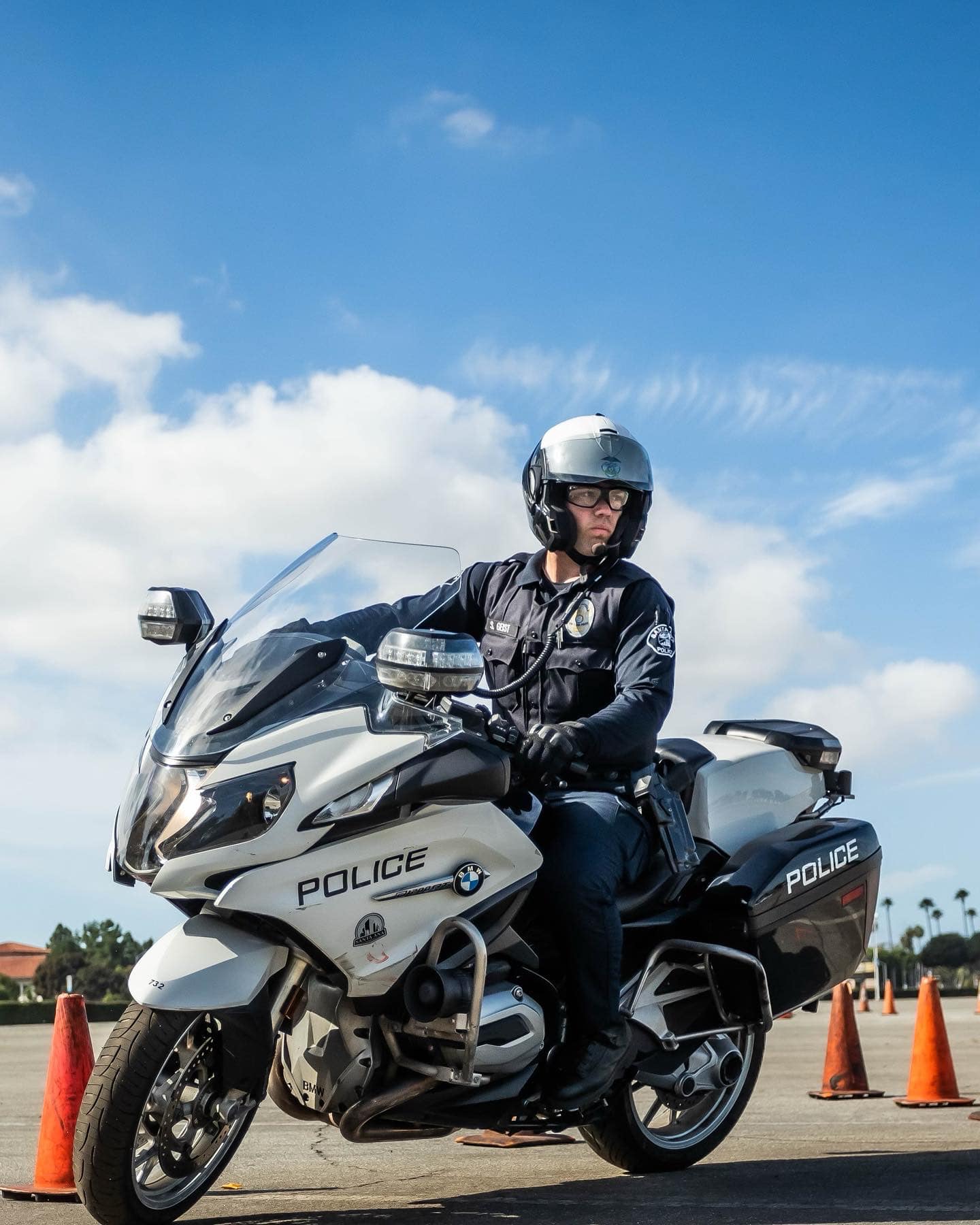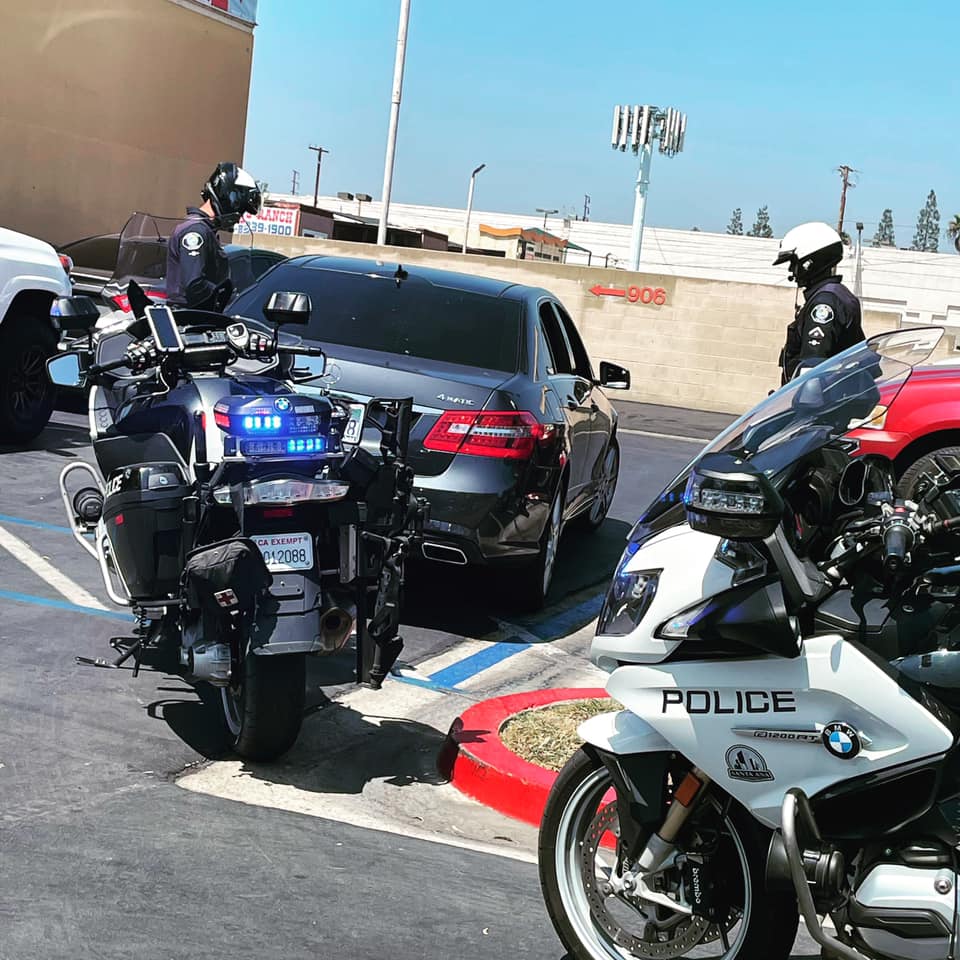 The Santa Ana Police Department has received a $580,000 road safety grant that will be used to increase patrols throughout the community and provide other traffic safety programs to help reduce the number of serious injuries and deaths on roads. The grant was provided by the California Office of Traffic Safety, through the National Highway Traffic Safety Administration, and will run through September 2023.
The grant will provide programs and resources including:
DUI checkpoints and patrol focused on stopping suspected impaired drivers.
High visibility distracted driving enforcement operations targeting drivers in violation of California's hands-free cell phone law.
Enforcement operations focused on the most dangerous driver behaviors that put the safety of people biking or walking at risk.
Enforcement operations focused on top violations that cause crashes: speeding, failure to yield, stop sign and/or red-light running, and improper turning or lane changes.
Community presentations on traffic safety issues such as distracted driving, impaired driving, speeding, bicycle and pedestrian safety.
Collaborative enforcement efforts with neighboring agencies.
Officer training and/or recertification: Standardized Field Sobriety Test, Advanced Roadside Impaired Driving Enforcement, and Drug Recognition Expert.
---
City awarded grant for bicycle and pedestrian safety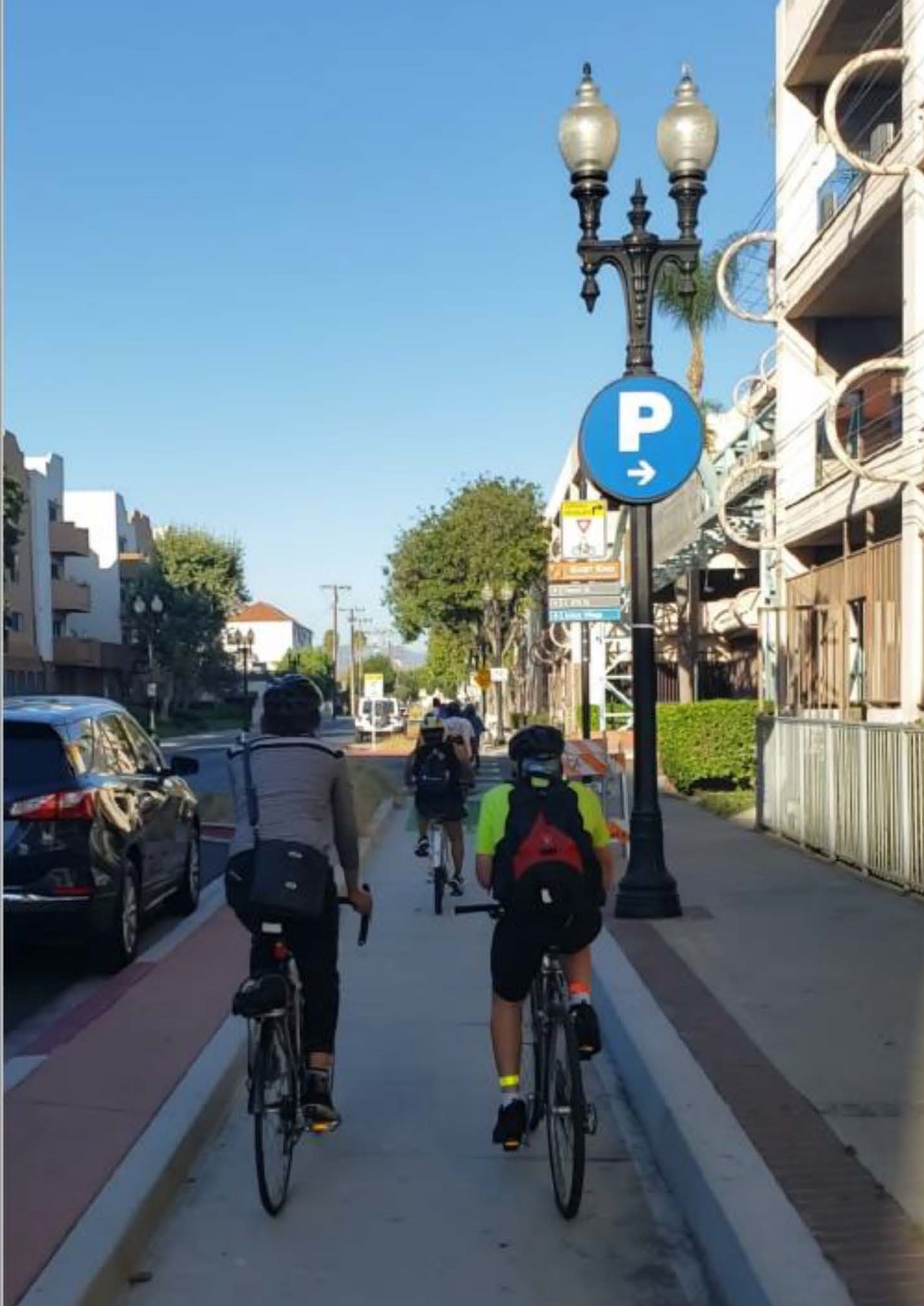 The City of Santa Ana Public Works Agency has received a $156,000 grant from the California Office of Traffic Safety (OTS) that will prioritize the safety of bicyclists and pedestrians. Grant funds will pay for a comprehensive safety program that will teach valuable skills for all types of road users.
Grant funds will support a variety of activities focused on bicycle and pedestrian safety:
Community bicycle and walk "audits" of streets with a high rate of pedestrian and/or bicyclists death and serious injury crashes.

Bicycle training courses that educate youth on safe riding behaviors.

Helmet fitting inspections and distribution of helmets to those in need.

Community and school education presentations.

Community bike rides that encourage and teach riders safe riding skills.

Walking field trips with older residents and pedestrian safety education to those who are experiencing homelessness.

Pop-up events that promote the importance of visibility on roads with safety equipment such as reflective armbands/leg bands and bicycle headlights/taillights.
Pedestrian and bicyclist traffic safety
---
New winter schedule for community gardens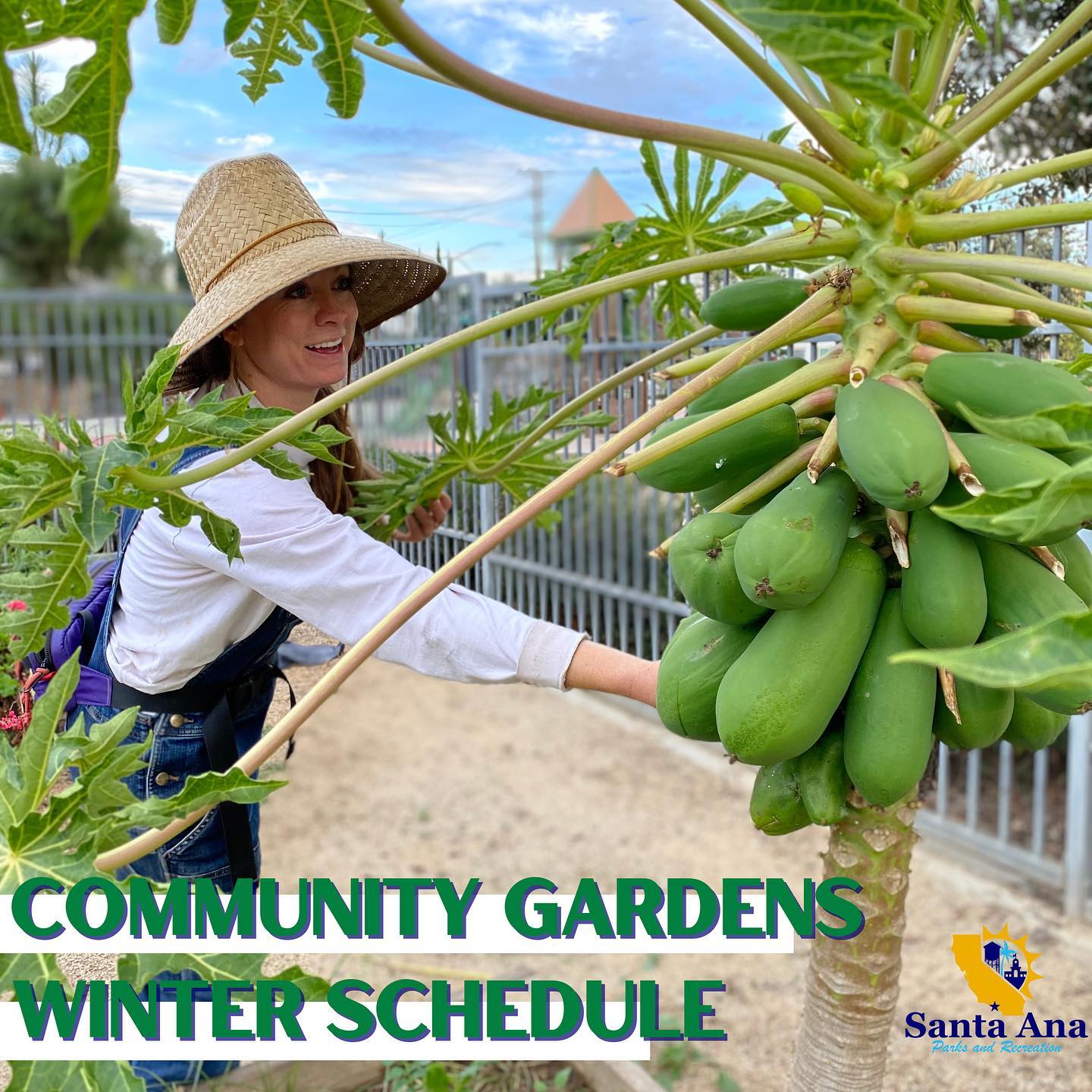 The new Community Garden Program winter schedule starts this month! The community gardens promote wellness by encouraging the growth of fruits and vegetables at home and discovering the everyday nature that inhabits urban environments. Each garden acts as their own nature oasis, where interconnections between diverse plant and animal life are observed. There are currently 5 community gardens throughout the City:
El Salvador Park Community Garden

Jerome Park Community Garden

Madison Park Community Garden (Temporarily CLOSED)

Pacific Elementary Community Garden

Roosevelt Walker Community Garden
For more information, please call (714) 571-4253 or email: vdevolroach@santa-ana.org
Community Gardens Winter Schedule
---
Local businesses can advertise on bus shelter and sidewalk billboards
California residents can apply for financial help with their mortgage, an earthquake retrofit and their past due water bill with local and statewide resources.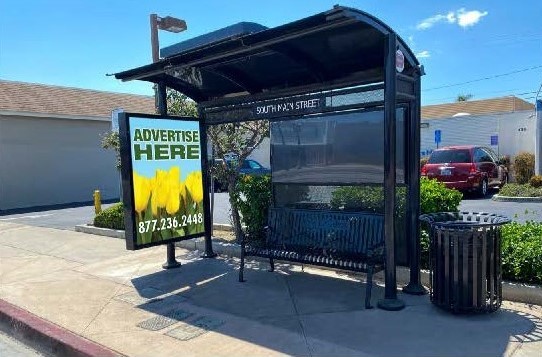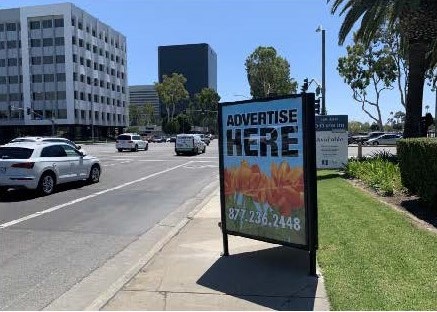 Focus Media Group is a contractor for the City of Santa Ana that manages the City's street-level billboards that are located within bus shelters or stand-alone kiosks in the public right of way. Local businesses can take advantage of these exclusive options to advertise their business to help reach the Santa Ana community. Exclusive advertising discounts apply to all local Santa Ana businesses. Services include production, printing and affixing posters to display panels strategically located to target high vehicular and pedestrian traffic. For advertising details, contact Michael Culver at (714) 441-1300, mculver@focusmediagroupinc.com or visit http://www.focusgroupinc.com.
---
Beware of FOG: Avoid holiday sewer backups from fats, oils and grease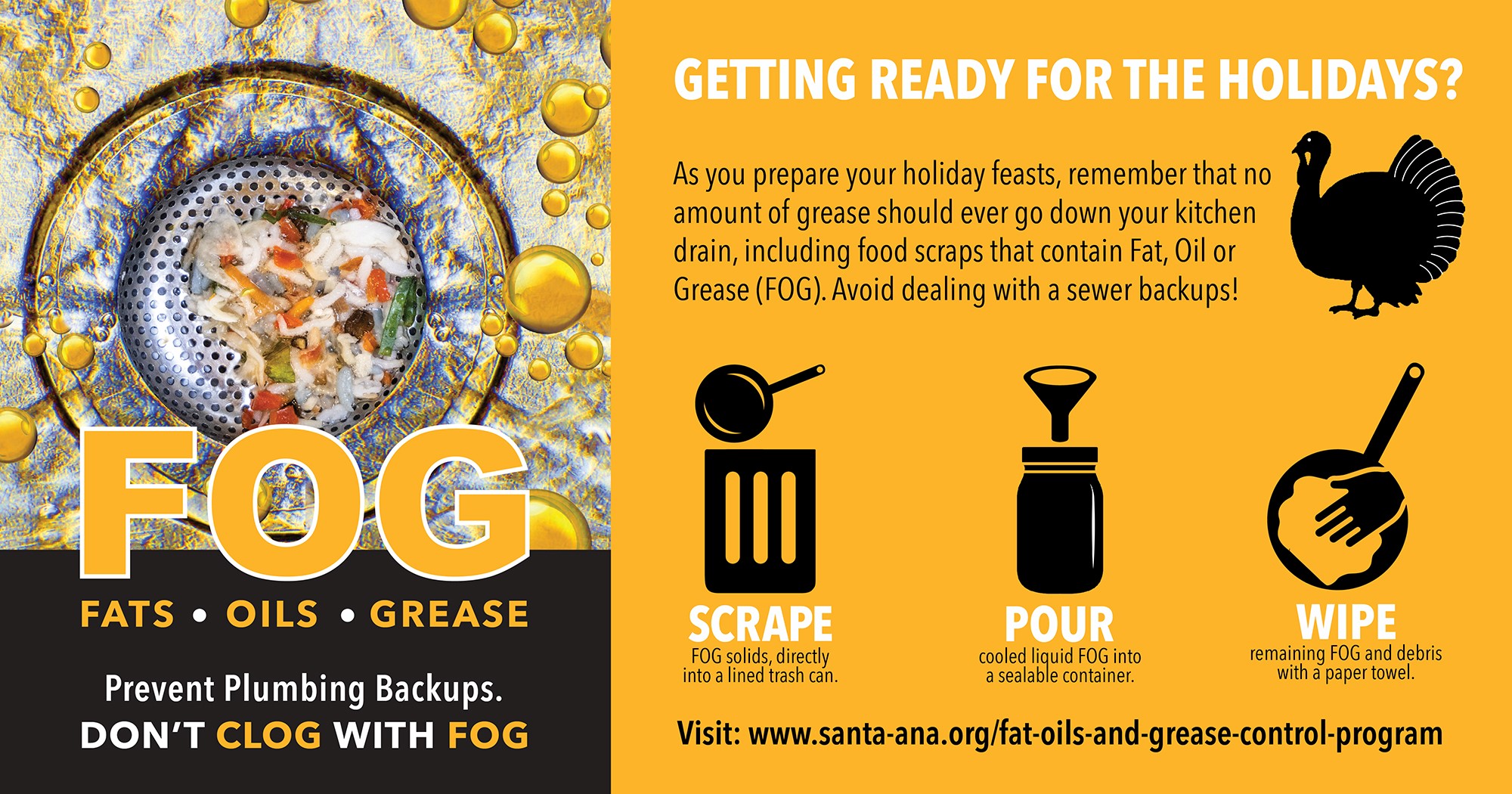 With the holidays around the corner, remember: never pour grease (including food scraps that contain fat, oil, or grease) down the drain. More than 15 years ago, Santa Ana introduced its fats, oils, and grease control (FOG) program to reduce the number of blockages in the city's sewer lines and sewage overflows onto our streets. Raw sewage that overflows onto our streets often makes its way into our storm water drains and waterways, polluting our city and ocean. For additional insights on how to dispose of fats, oils, and grease during the holidays, click on the button below.
---
Dive deep into learning at the Library!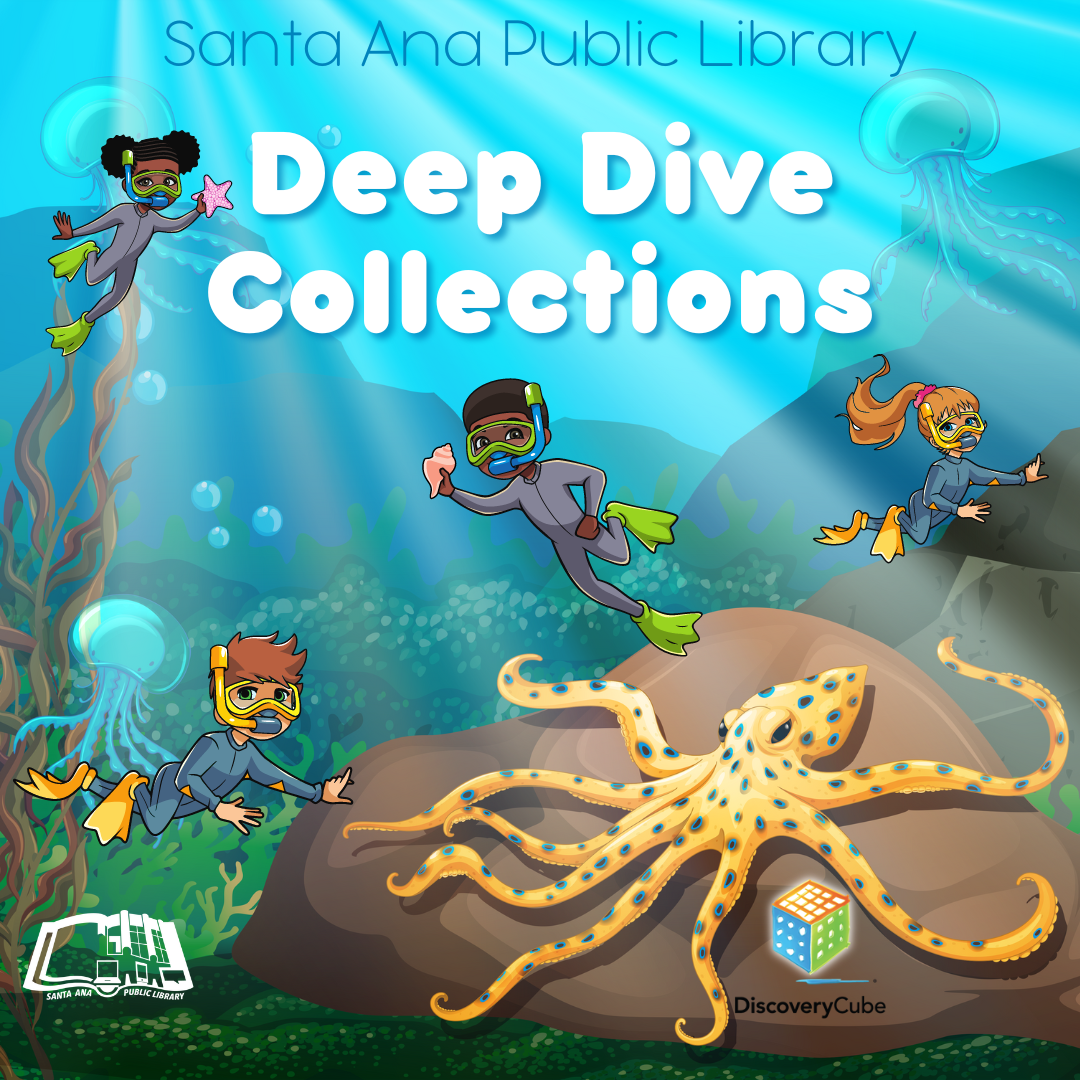 The Santa Ana Public Library is proud of its ongoing partnership with Discovery Cube Orange County to offer Santa Ana students and families an opportunity for a "deep dive" into a specially curated collection of books, e-books, audiobooks and a variety of other materials that can be accessed online, in-person, or through the Library's curbside pickup service. Santa Ana Unified School District students can use their Student Success Library Card (student ID number) to check out all library materials.
---
Tales of the City
SAPD commits to Trust Building Campaign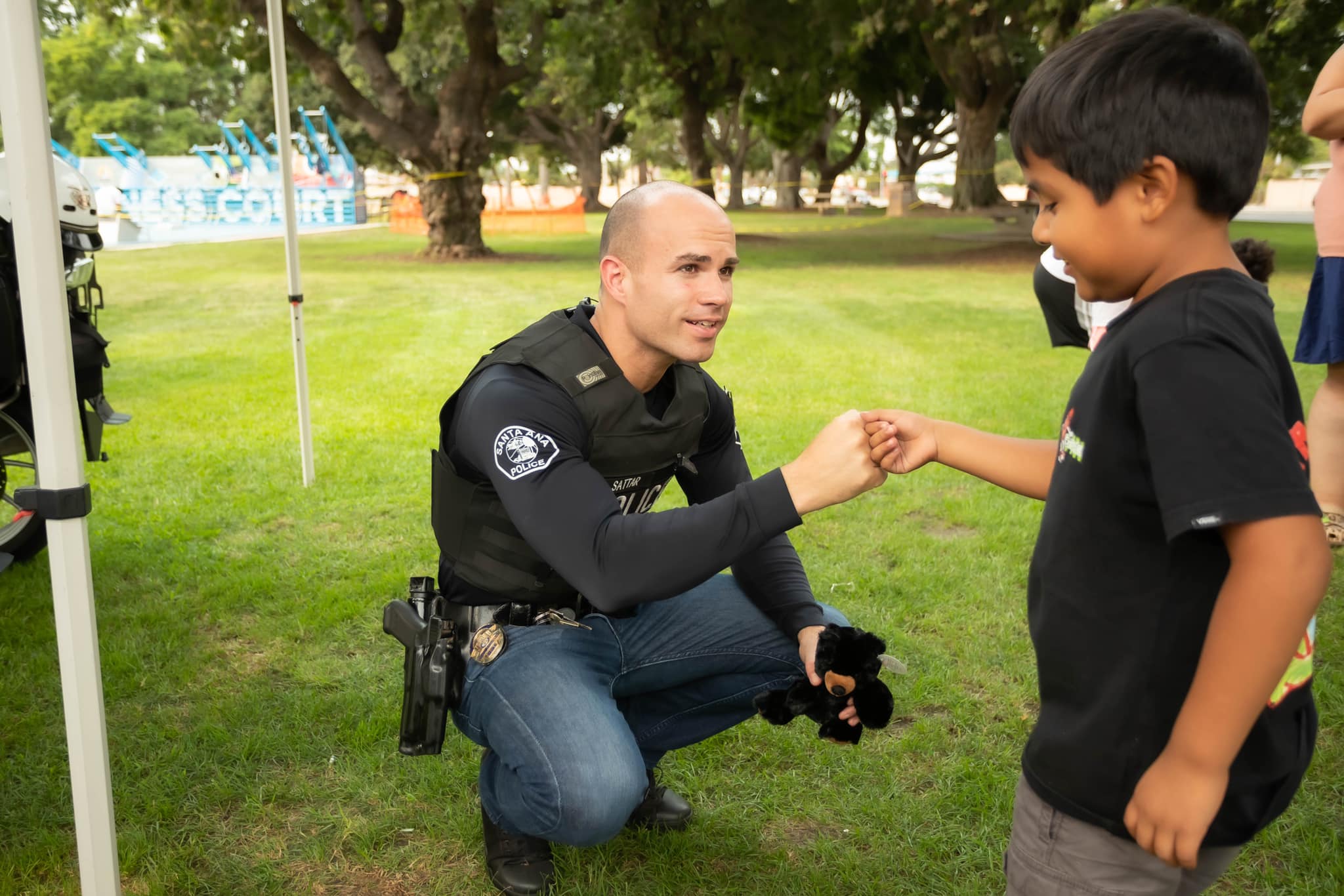 The Santa Ana Police Department has announced its commitment to the International Association of Chiefs of Police (IACP) Trust Building Campaign. The campaign announced by IACP in 2022 commits police organizations across the globe to implement key policies and practices representing six key focus areas essential to enhancing trust and collaboration between communities and police.
The six focus areas are Bias-free Policing; Use of Force; Leadership and Culture; Recruitment, Hiring and Retention; Victim Services; and Community Relations. The campaign encompasses 24 performance metrics outlined in the attached IACP link below.
"We are excited to announce this partnership commitment to enhance and sustain community trust building with our Santa Ana community," said Chief David Valentin. "As a national leader in Community Oriented Policing and based on our clearly defined Five-Year Strategic Plan, Mission, Vision, and organizational Values, many of the IACP campaign performance metrics have already been completed. Other performance areas require contemporary leveraging and refocus. We look forward to further collaborating with our community, focus groups, and industry leaders to accomplish this campaign."
An IACP Community Trust Building Committee has been established, with Santa Ana Police Assistant Chief of Police Robert Rodriguez serving as the director of this initiative. Police organizations demonstrating a serious commitment to implementing the key action items in all six performance areas will become publicly recognized members of the IACP Trust Building Campaign.
---
City Council meetings
City Council meetings are typically held on the first and third Tuesdays of each month, with the closed session beginning at 5 p.m. or earlier. The open meeting session begins at 5:45 p.m. Meetings have both in-person and virtual participation and attendance and are live streamed on the City's YouTube channel and our TV channel, CTV3 (channel 3 on Spectrum.) If you'd like to provide public comments on agenda and non-agenda items, you can email, attend in person, or join the Zoom webinar online or by phone.
---
Veterans Day and Thanksgiving closures

This Veterans Day, please remember to thank the men and women who have served and protected our country. In observance of the holiday, City Hall will be closed and street sweeping will be canceled on Friday, Nov. 11. Trash pickup will be on the normal schedule. Also, don't forget that City offices will be closed and there will be no street sweeping on Thanksgiving and the Friday after Thanksgiving, Nov. 24 and 25. Trash collection will be delayed by one day on Thanksgiving.
---
Events
Pooches on the Patio – November 12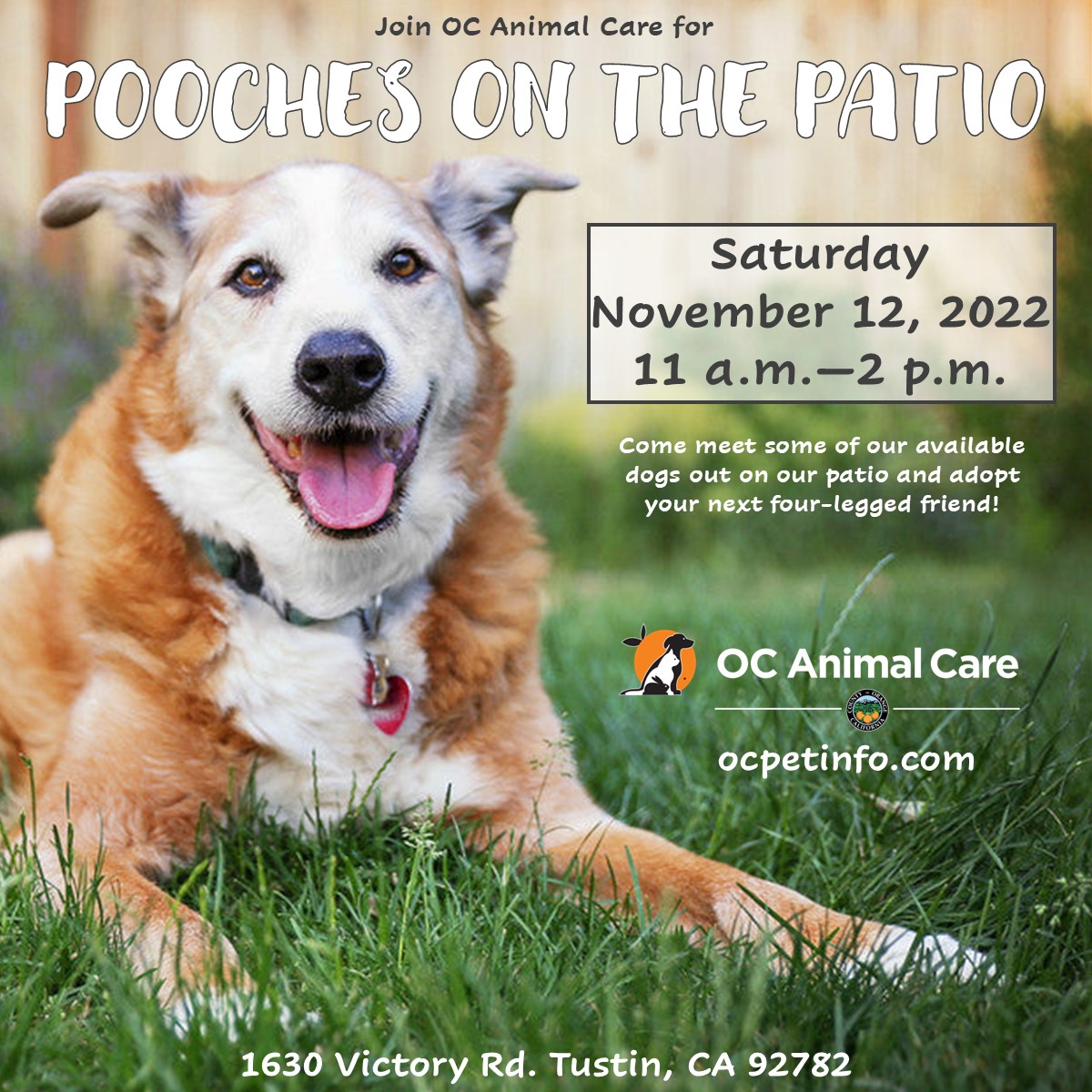 OC Animal Care is excited to announce that the Pooches on the Patio adoption event is happening again on Saturday, Nov. 12, 2022. Meet some of the available dogs out on the patio and adopt your next four-legged friend!
Saturday, Nov. 12

11 a.m. – 2 p.m.

OC Animal Care, 1630 Victory Rd., Tustin
---
Boys Basketball Registration – Various dates in November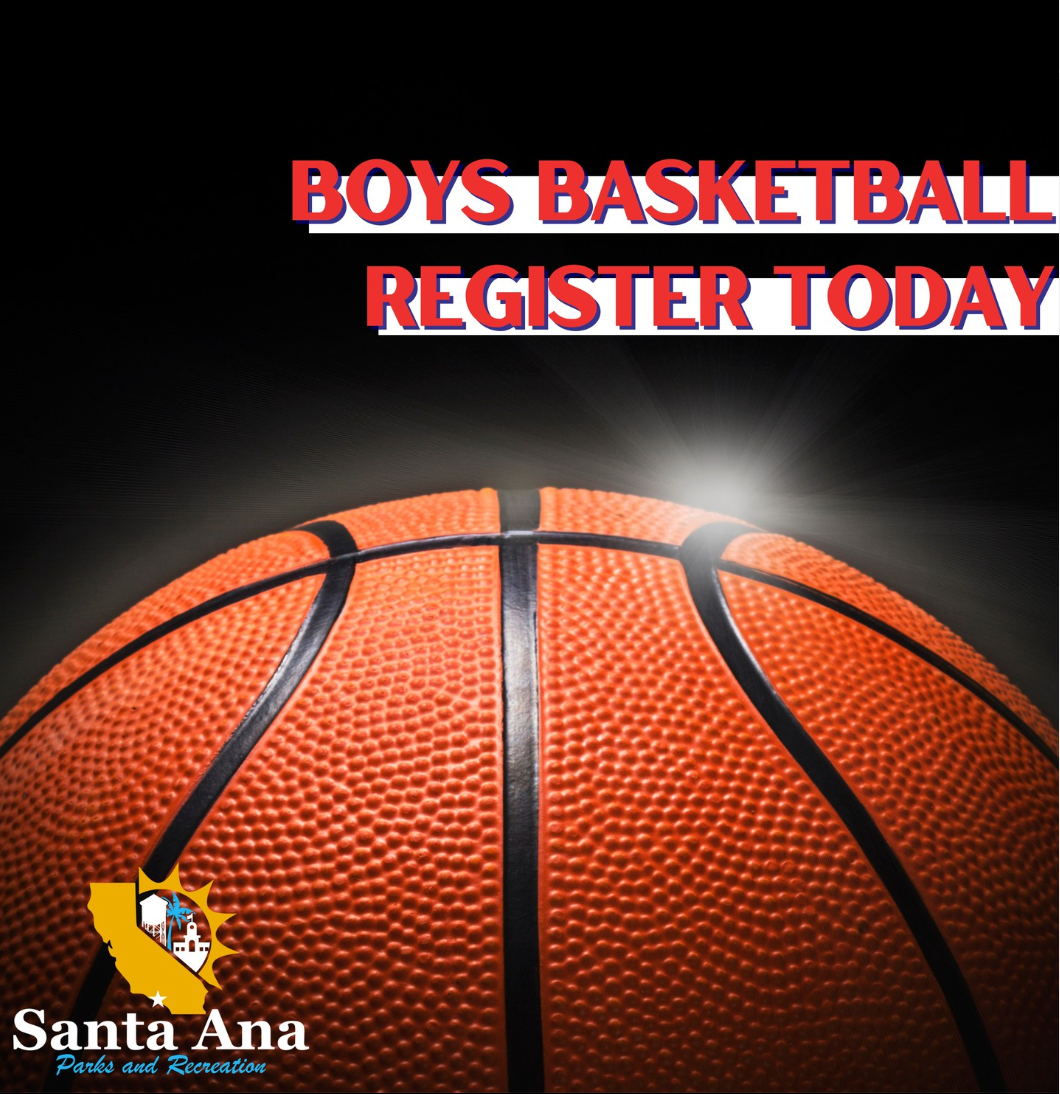 Santa Ana's youth basketball registration is back for boys in grades Pre-K through 8th. In-person registration takes place at Jerome Center,  726 S. Center St., on Nov. 12, 14, 16, & 19 during the following hours:
Mon., Wed., Fri.: 5:30 – 8:30 p.m.

Sat: 10 a.m. – 2 p.m.
Season begins on Jan. 2!
---
Teen Movie Night – November 19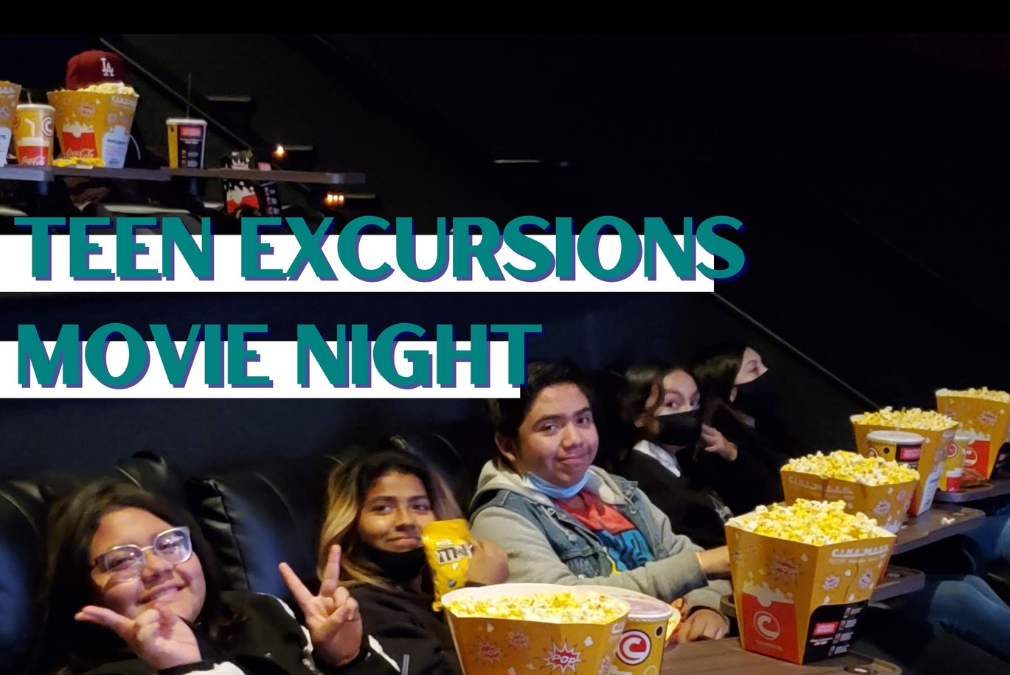 The City of Santa Ana's Teen Excursion Program is getting ready for their next excursion to see "Black Panther: Wakanda Forever" on Saturday, Nov. 19, at the Century Stadium 25 & XD Theatres in Orange.This is a FREE Excursion for the first 50 Santa Ana teens, ages 13-17.
Saturday, Nov. 19

4:30 to 10:30 p.m.

Century Stadium 25 and XD, 1701 W. Katella Ave., Orange
---
Wilderness Club Hike – November 19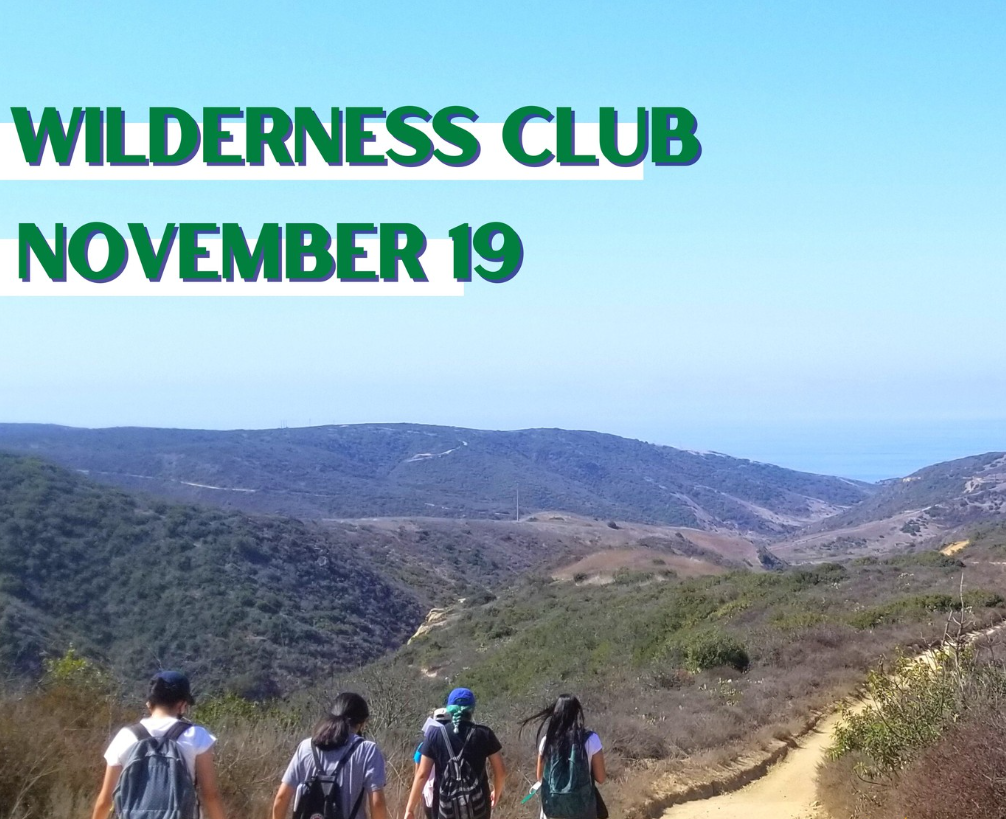 The Santa Ana Wilderness Club explores the nature that exists in our everyday habitats and local wilderness parks through guided hikes, field trips and volunteer activities. The next hiking field trip will be to Irvine Regional Park and its Nature Center.
Saturday, Nov. 19

9 a.m. to 2 p.m.

Irvine Regional Park, 1 Irvine Park Road, Orange
RSVP by October 31 to reserve your seat. For any questions contact the Code Enforcement Division at (714) 667-2780.
Register for Wilderness Club hike
---
Garage and Yard Sale Weekend – December 3-4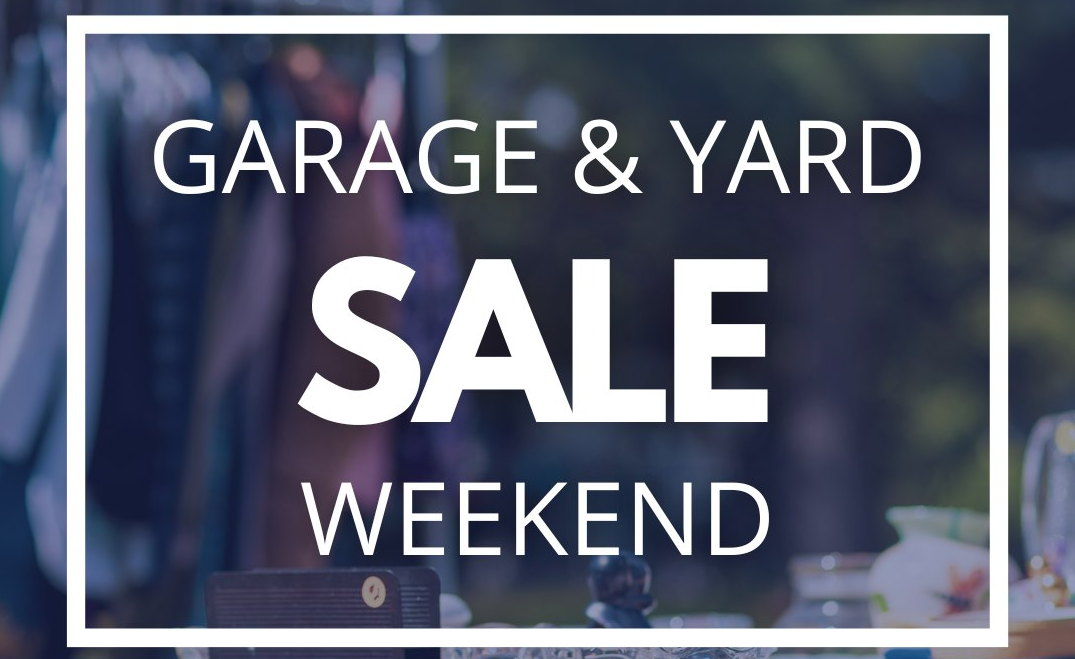 Residential garage and yard sales are allowed on Saturday, Dec. 3, and Sunday, Dec. 4. Sales may begin at 8 a.m. and must end at 5 p.m. each day. Garage and yard sales for residential properties are permitted on the first full weekend of March, June, September and December of each year. No permit is required.
---
Santa Ana Winter Village – December 8 through January 8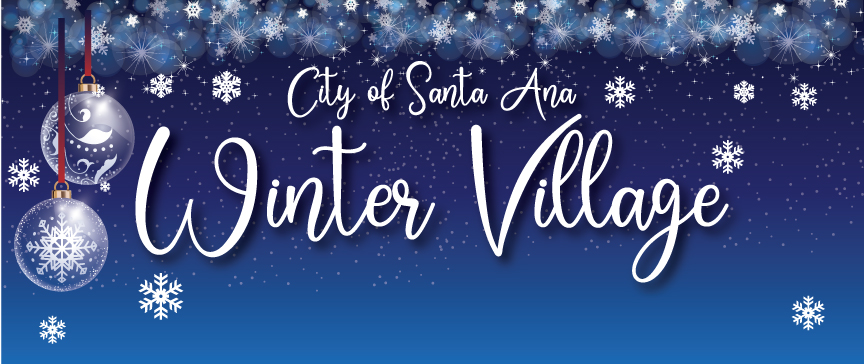 Join us for the second annual family-friendly holiday attraction right in the heart of Downtown Santa Ana. Open from December 8, 2022, through January 8, 2023, in the Santa Ana Civic Center Plaza. For full details, click on the button below. Test your skills at a world-class outdoor ice-skating rink and enjoy live entertainment, shopping, cuisine from local food trucks and much more. 
December 8, 2022 – January 8, 2023

Santa Ana Civic Center Plaza, 717 W. Santa Ana Blvd., Santa Ana