In this edition of COSAS, share your ideas about City programs and services, see the new Council ward map, apply for housing vouchers, find fun Santa Ana events, and learn about many new City projects.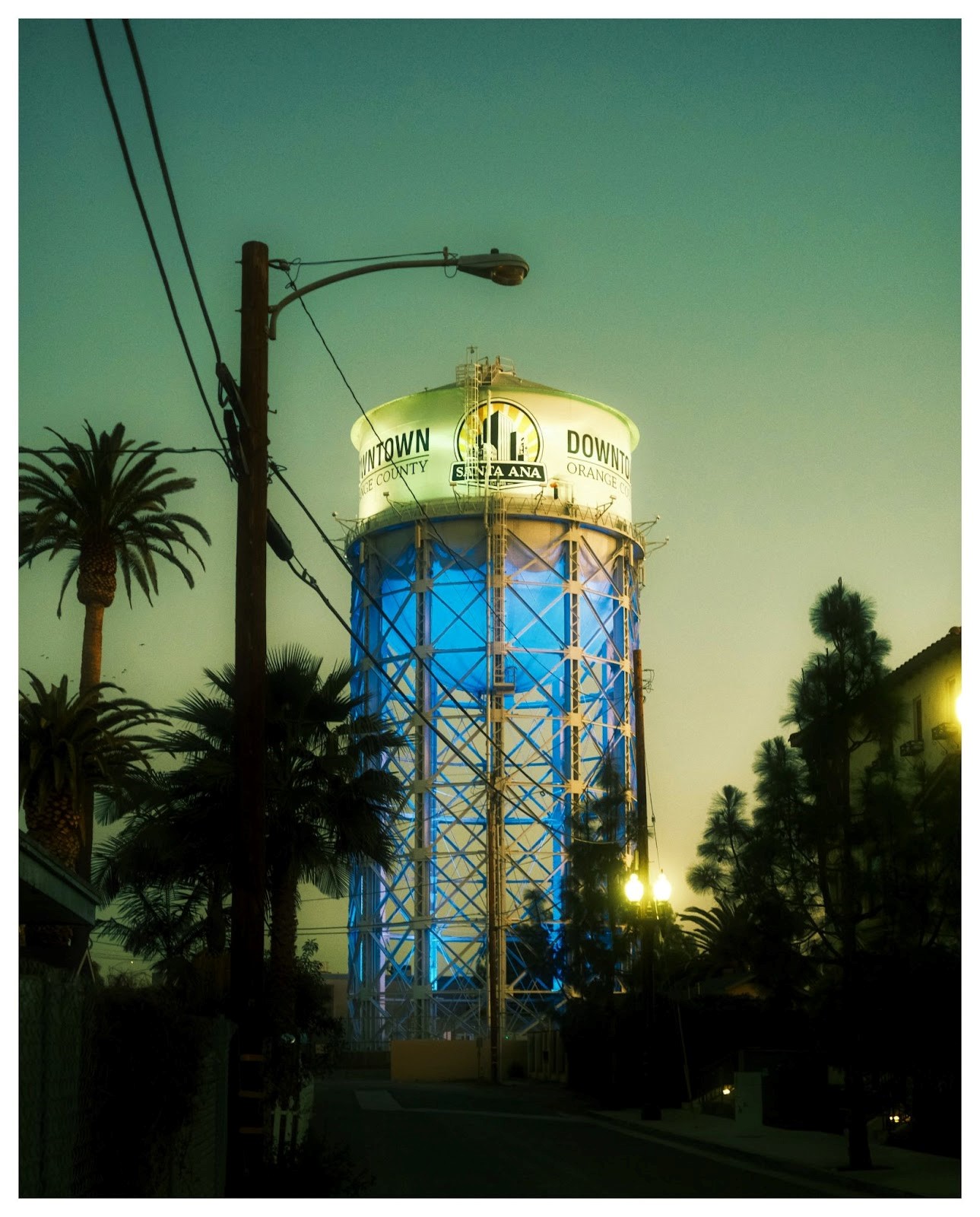 Sunset Blues
Photo Credit: Johnny B @johnnyruiz__
To submit your own original photo of Santa Ana to be featured in the next newsletter, complete this form.
---
City Manager's highlights
Get involved in city government
There are so many ways to get involved in your local government, and you can find many in this newsletter! With the help of community input, the City Council approved a new ward map, which you can check below to see which of the new wards you live in. You can also take our budget survey and attend community meetings to share your priorities for City programs and services, provide feedback on the General Plan, and attend upcoming City Council meetings.
Check out our new website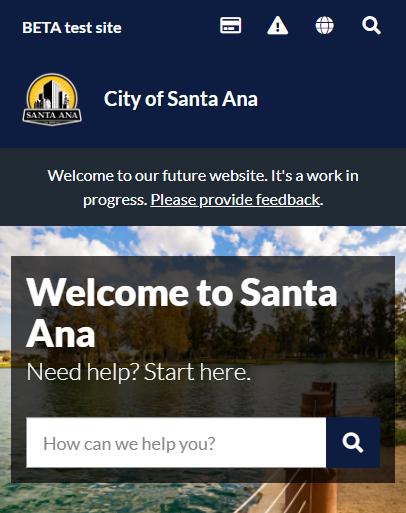 Another way you can get involved in your local government is to share your feedback on the City's new website. This weekend, we are launching a redesigned website that is designed to be more user friendly and make it easier to find the services and information you need. The website is a work in progress and we will be making regular updates and improvements to better serve the community. Please check out the test website below and click the feedback link to share your ideas.
New City Website https://www.santa-ana.org/
---
News
New City Council Ward map approved
On Tuesday, April 5, the Santa Ana City Council approved a new Council ward map, which will go into effect for Wards 2, 4 and 6 in the November 2022 election, and for Wards 1, 3 and 5 in the November 2024 election. You'll soon be able to find an interactive map that allows you to locate which of the new wards your address is in at the link below.
Go to Redistricting Website www.santa-ana.org/redistricting
---
How should the City spend its money?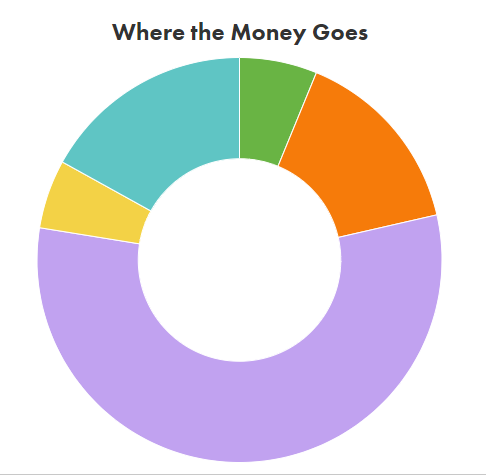 Which City services and programs are important to you? Public safety? Libraries? Street repairs? Share your ideas by joining one of our community budget meetings, taking a budget survey, and balancing the City budget yourself with our online budget simulation tool. The community meetings, survey and simulation tool are available in English, Spanish and Vietnamese.
Join a Budget Meeting, Take the Survey: www.santa-ana.org/budget
---
General Plan Update returning to City Council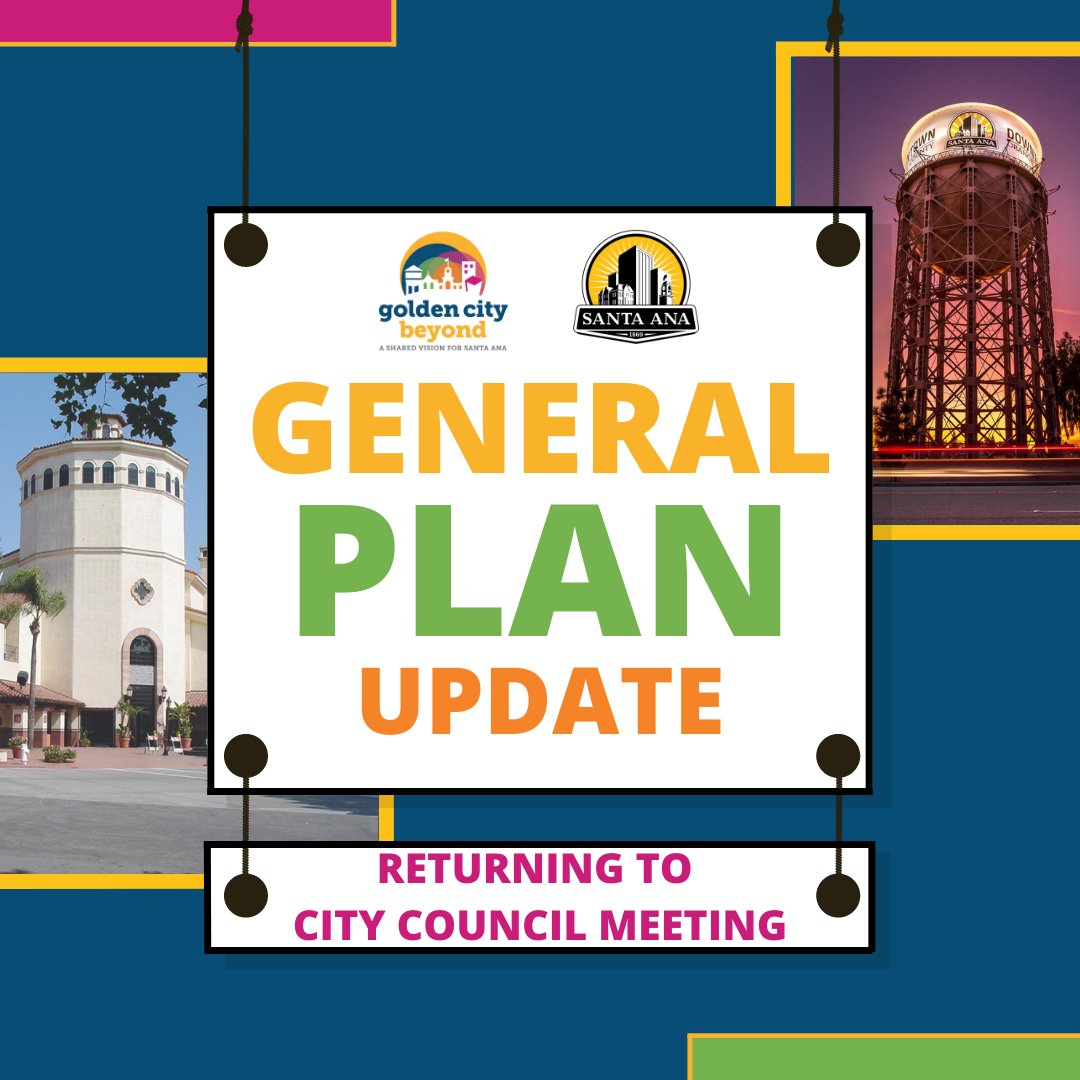 The Santa Ana City Council will consider the adoption of the General Plan Update during the next City Council Meeting on Tuesday, April 19, 2022, at 5:45 p.m. The General Plan Update will provide long-term policy direction and communicate the City's vision and priorities for the next 23 years, through 2045. The goals and policies of the plan will guide the City's physical development, fiscal and environmental sustainability, and overall quality of life for the community.
General Plan Update https://www.santa-ana.org/general-plan
---
Housing Voucher applications open May 2
The Housing Authority of the City of Santa Ana will be accepting applications for the Housing Choice Voucher Program beginning Monday, May 2, 2022, at 7:30 a.m. until Tuesday, May 31, 2022, at 11:59 p.m. The Housing Choice Voucher Program is the federal government's largest program for assisting very low-income families, the elderly, and the disabled to afford healthy and safe housing in the private market. With a housing voucher, participants are able to choose their own housing, including single-family homes, townhomes and apartments. Housing assistance is then provided on behalf of the family or individual to the landlord.
Housing Choice Voucher Program https://www.santa-ana.org/cd/housing-authority
---
Improve your neighborhood block to win an award!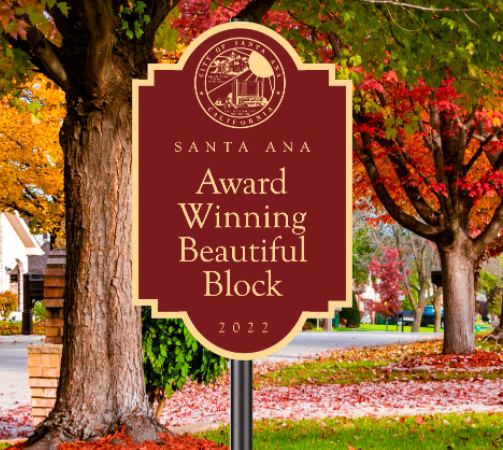 The  Neighborhood Block Transformation Contest is all about beautifying our community, and that means making improvements. To qualify, you will need to send "before" and "after" pictures, demonstrating the improvements made by each participating property on your block since January 1, 2022. The before and after pictures need to be submitted by May 20, 2022.
Neighborhood Block Transformation Contest: https://bit.ly/3uD9CVT
---
PWA rolls out street curb ramp improvements
Our Public Works Agency recently completed street curb ramp improvements at various locations adjacent to Santa Anita, Windsor Village North, Centennial Park, and New Horizon neighborhoods. that The project provides an accessible path of travel within the public right-of-way and delivers Americans with Disabilities Act (ADA) accessibility. The improvements include replacement of damaged and deteriorated concrete sidewalk, installation of curbs and gutters, and construction of new ADA-accessible curb ramps. This project increases pedestrian safety and mobility and ultimately promotes walking throughout Santa Ana's neighborhoods.
---
City of Santa Ana receives Sewer Services Award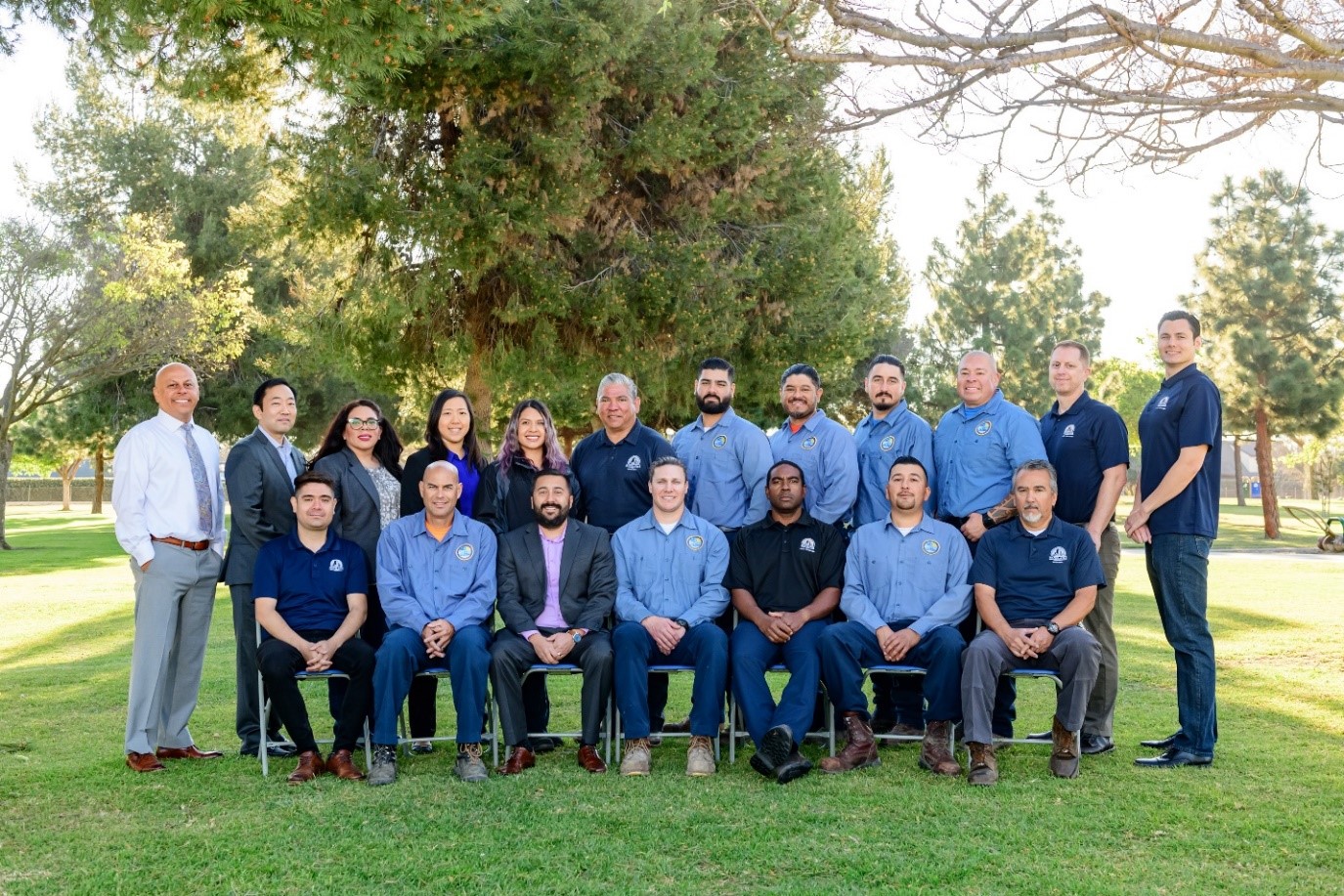 The City's Public Works Sewer Services is the winner of the 2021 Medium Collection System of the Year Award for the California Water Environment Association (CWEA).  The Collection System of the Year Award is given in recognition of outstanding maintenance programs, regulatory compliance and safety and training procedures. The CWEA Awards Program starts at the local level, which for the City of Santa Ana is the Santa Ana River Basin Section (SARBS).
---
Check out a State Parks Pass at Santa Ana Public Library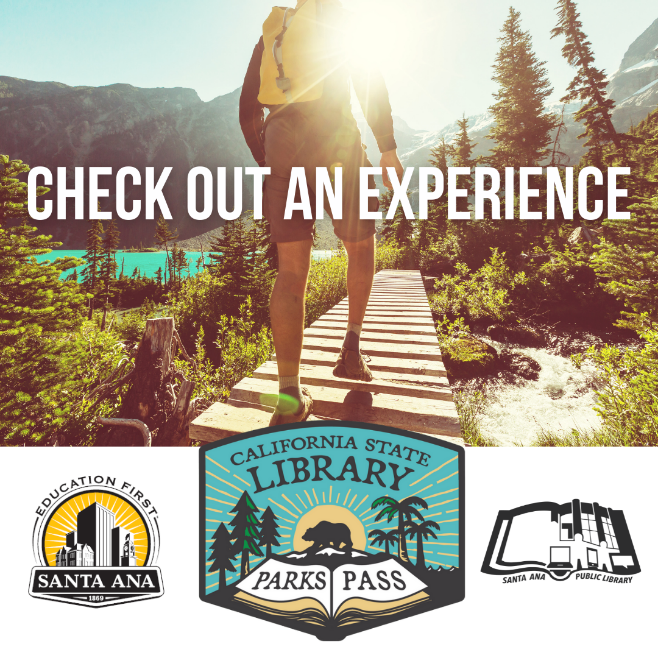 The Santa Ana Public Library (SAPL) has partnered with the California State Library to provide free vehicle day-use entry to over 200 participating state park sites to library card holders! When you check out a California State Library Parks Pass from the Santa Ana Public Library, you can visit any of the 200 participating state park units during a period of three weeks. The SAPL currently offers six passes ready for check out.
Reserve a State Parks Pass HERE
Learn More About the Parks Pass
---
Revive Food Distribution Program launches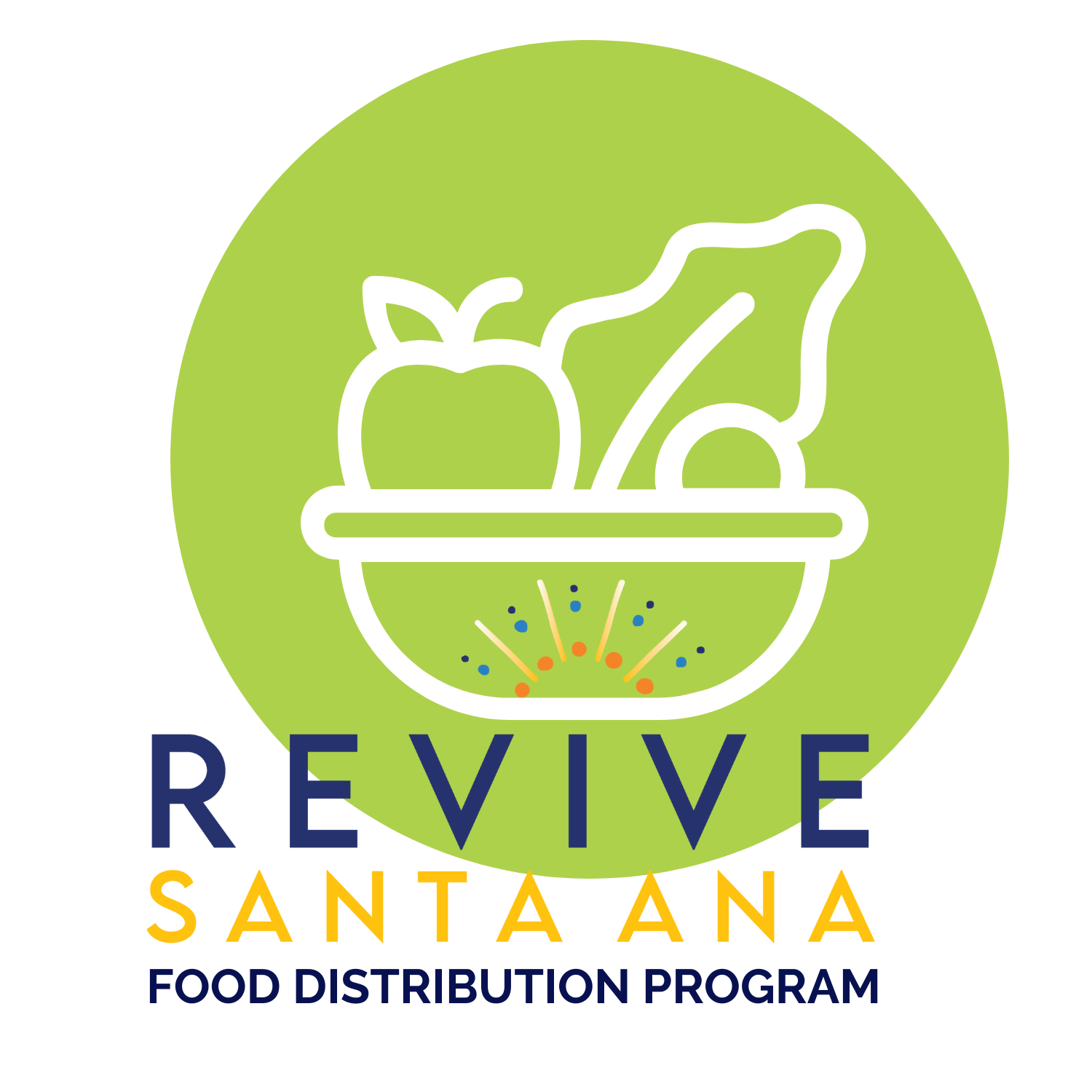 As part of one of our ongoing Revive pandemic recovery initiatives, we have partnered with various local organizations to host free food distributions throughout the City. The free food distributions are available in Santa Ana for anyone in need, and no registration is required. The food is distributed on a first-come, first-served basis, while supplies last. Partnering organizations currently include Delhi Center, Santa Ana Elks Lodge, and Latino Health Access. Other local organizations are also distributing free food, including OC First Assembly and Seva Collective. Visit them on the following days:
Revive Santa Ana Distributions:
Delhi Center – Mondays, 10-11:30 a.m.
Santa Ana Elks Lodge (for seniors) – Mondays, 12-2 p.m.
Latino Health Access – Fridays, 12-1 p.m. (walk-in), 2-4 p.m. (drive-in)
Other Food Distributions:
---
Tales of the City
El Salvador Park Courts Blend Recreation and Art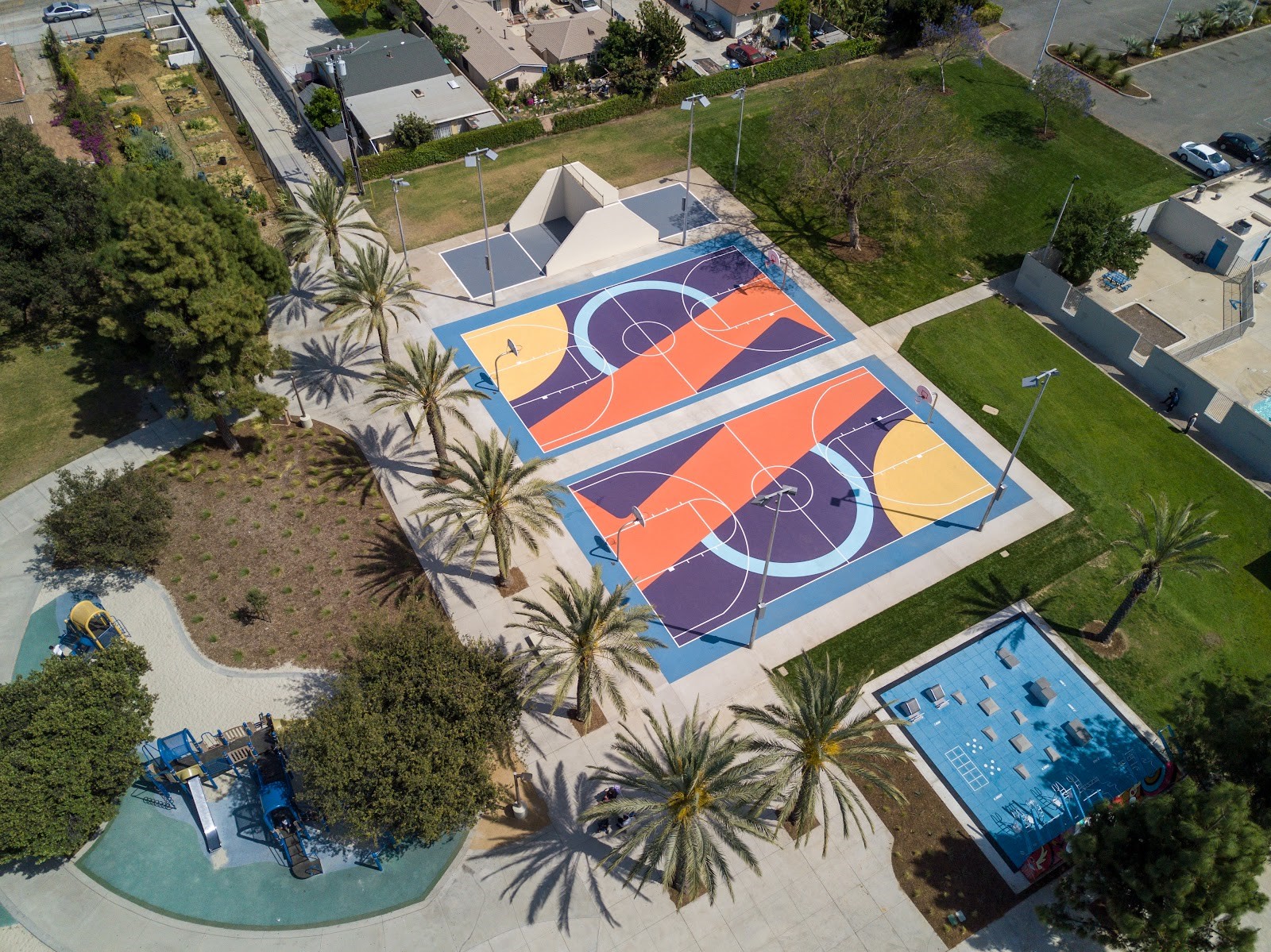 Our Parks, Recreation, and Community Services Agency put together an amazing event for the unveiling of the renovated basketball courts and a brand new fitness court at El Salvador Park on Saturday, April 9. The event featured a ribbon cutting, resource fair and basketball and handball tournaments for the community.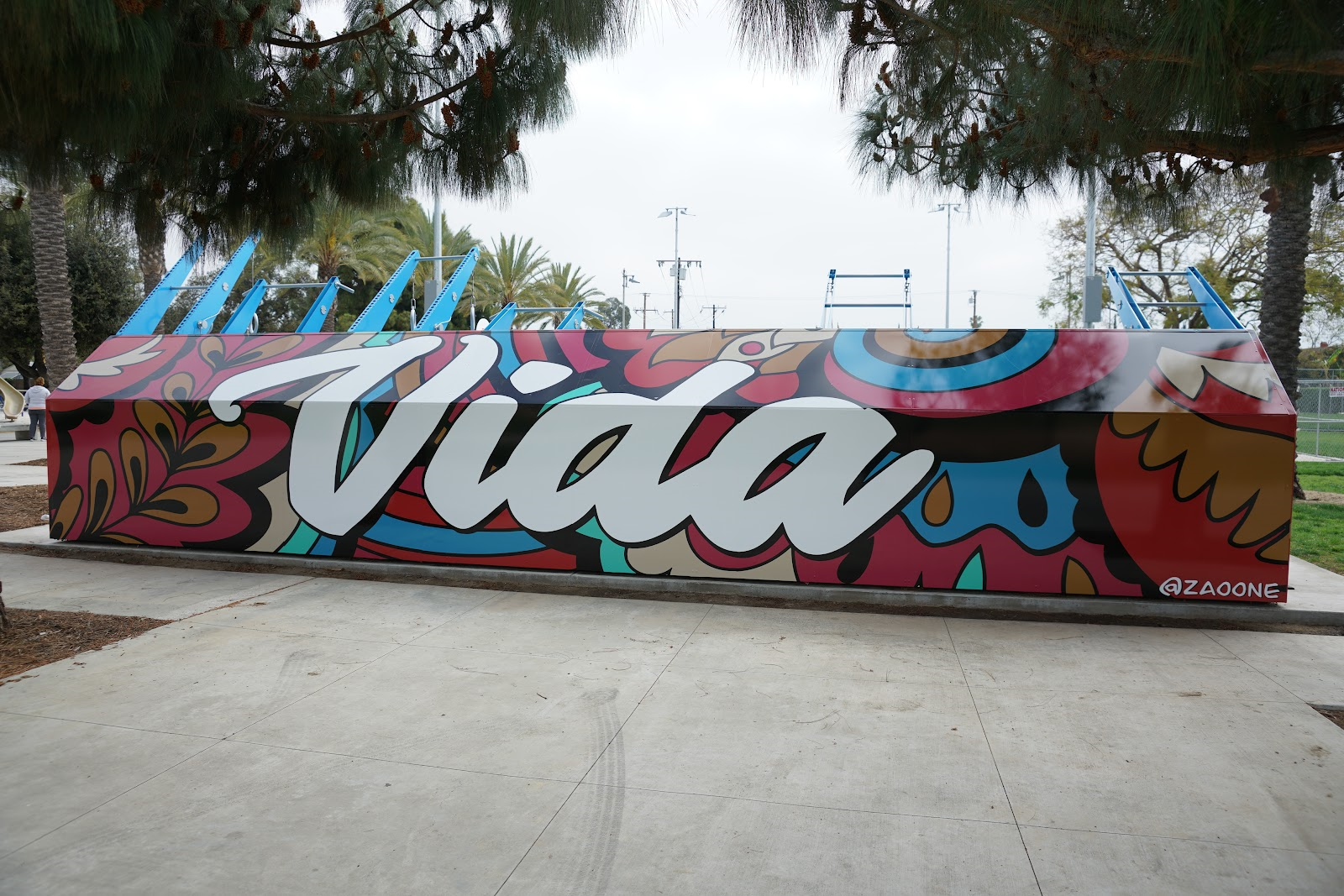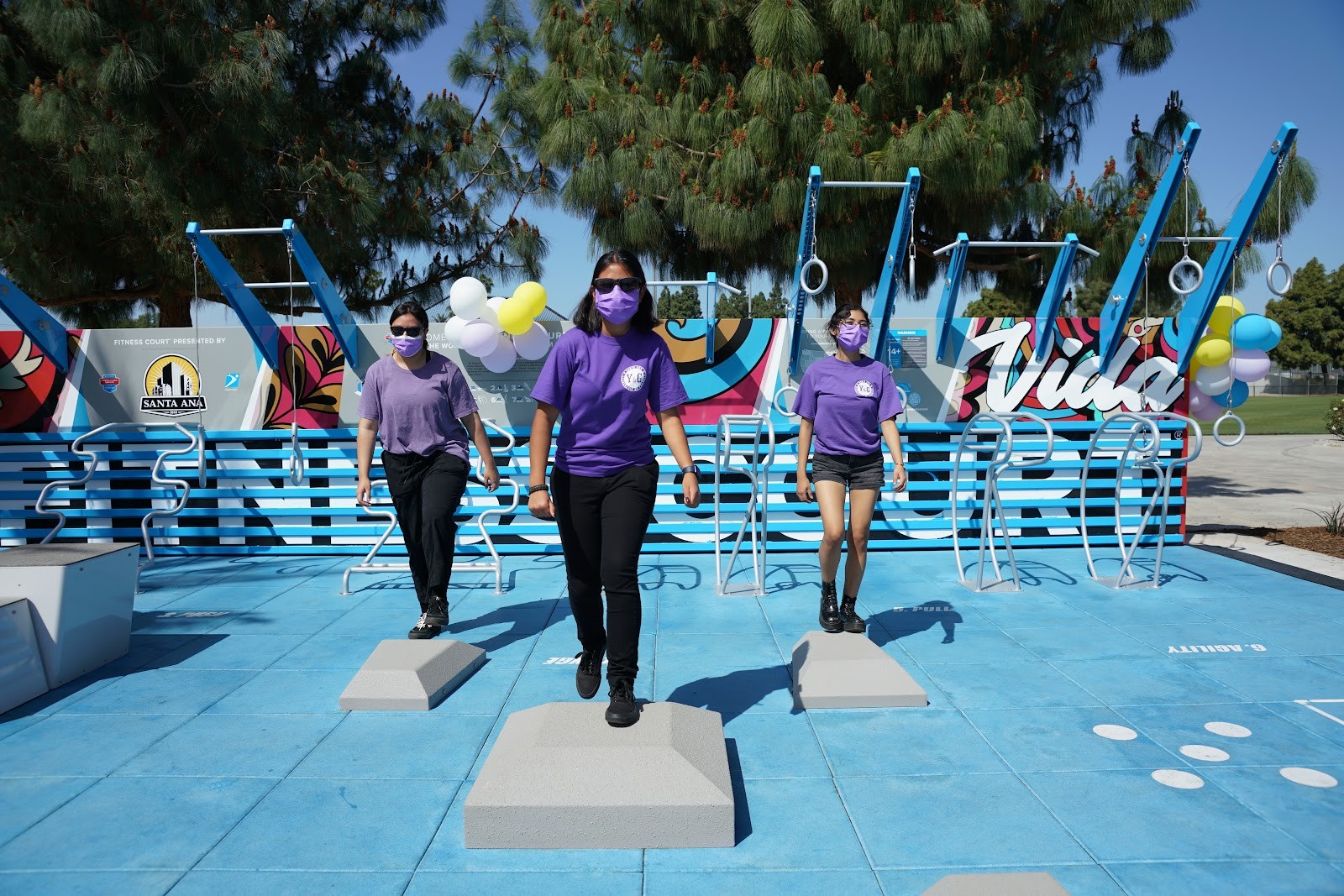 The new basketball court has a unique five-color surface coating that introduces new multi-color patterns, bringing an exciting artistic look. This basketball court design is the first of its kind in Santa Ana as we continue to embrace public art in all its forms.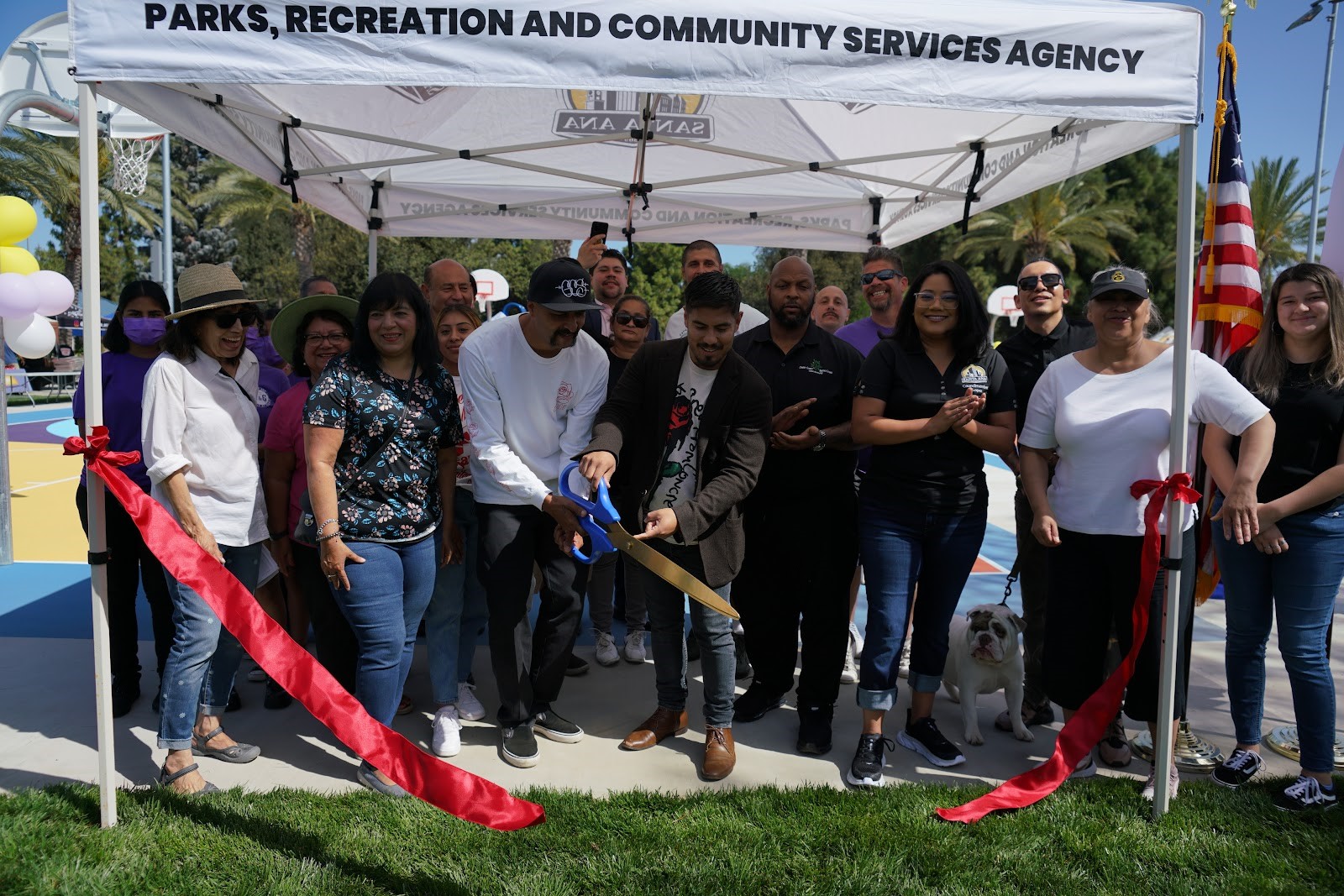 The new fitness court is also adorned with art created by local artist Damin Lujan, aka zaoone. He titled this public art piece, "Vida," because renovation of the basketball courts as well as the addition of the new fitness court are reinvigorating El Salvador Park with new life. This is one of 10 fitness courts being installed at parks throughout Santa Ana.
---
City Council meeting recap
At the April 5, 2022, meeting, the Santa Ana City Council …
Approved a new City Council ward map
Revised the Housing Opportunity Ordinance
Extended agreements for temporary homeless shelter programs
City Council meetings are typically held on the first and third Tuesdays of each month at 5 p.m. Meetings now have both in-person and virtual participation and attendance and are live streamed on YouTube and CTV 3 (channel 3 on Spectrum and channel 99 on AT&T TV). If you'd like to provide public comments on agenda and non-agenda items, you can email, attend in person, or join the Zoom webinar online or by phone.
April 19 Meeting Agenda https://www.santa-ana.org/cc/city-meetings
---
Events
Egg-cellent Adventure Egg Hunt – April 16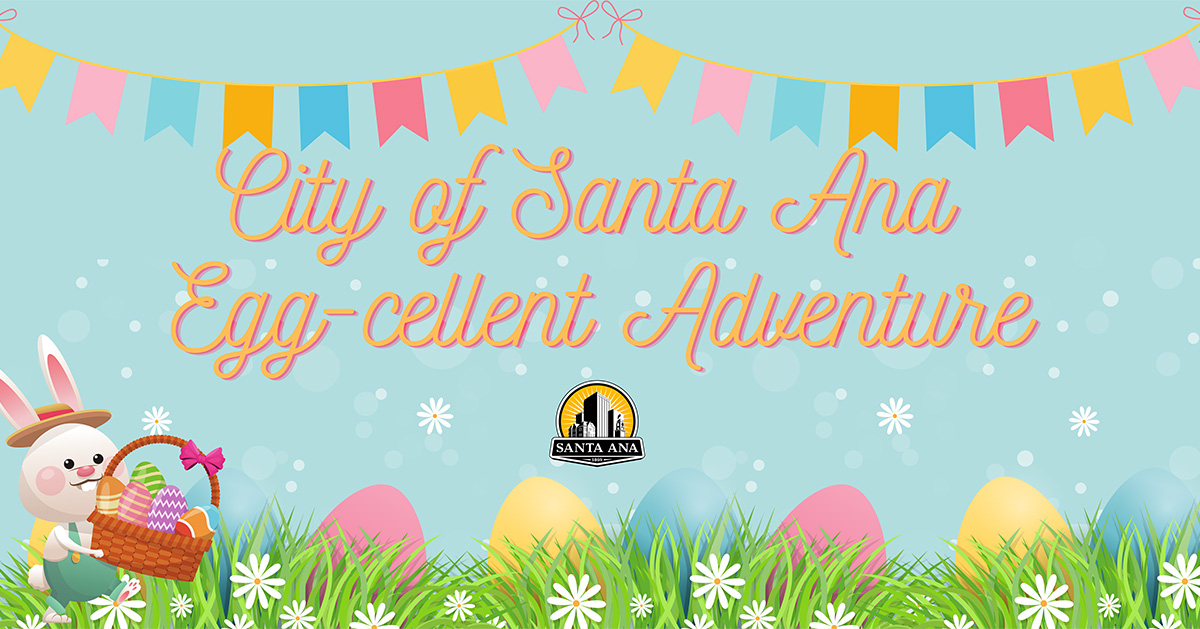 Join us for The Egg-cellent Adventure, with egg hunts, entertainment, pancake breakfast, pony rides, petting zoo, game booths, inflatables, and much more! Pre-registration for the egg hunts is not required; however, parents are encouraged to check in 30 minutes prior to their child's scheduled egg hunt time. Go to the link below for egg hunt times for each age group.
9 a.m. to 1 p.m.
Centennial Regional Park, 3000 W. Edinger Ave., Santa Ana
Egg-cellent Adventure Egg Hunt https://www.santa-ana.org/event/egg-hunt-adventure-event/
---
Author Hour Series: Letitia Clark – April 16

Join us in conversation with Tustin City Council Member Letitia Clark. She is also a mother of three and the author of the children's book, "Mommy is the Mayor." Listen as she speaks on inspiring others and the need for diversity and role modeling for children of color in literature.
1 p.m. to 2:30 p.m.
Santa Ana Public Library, 26 Civic Center Plaza
---
Earth Day Community Bike Ride – April 16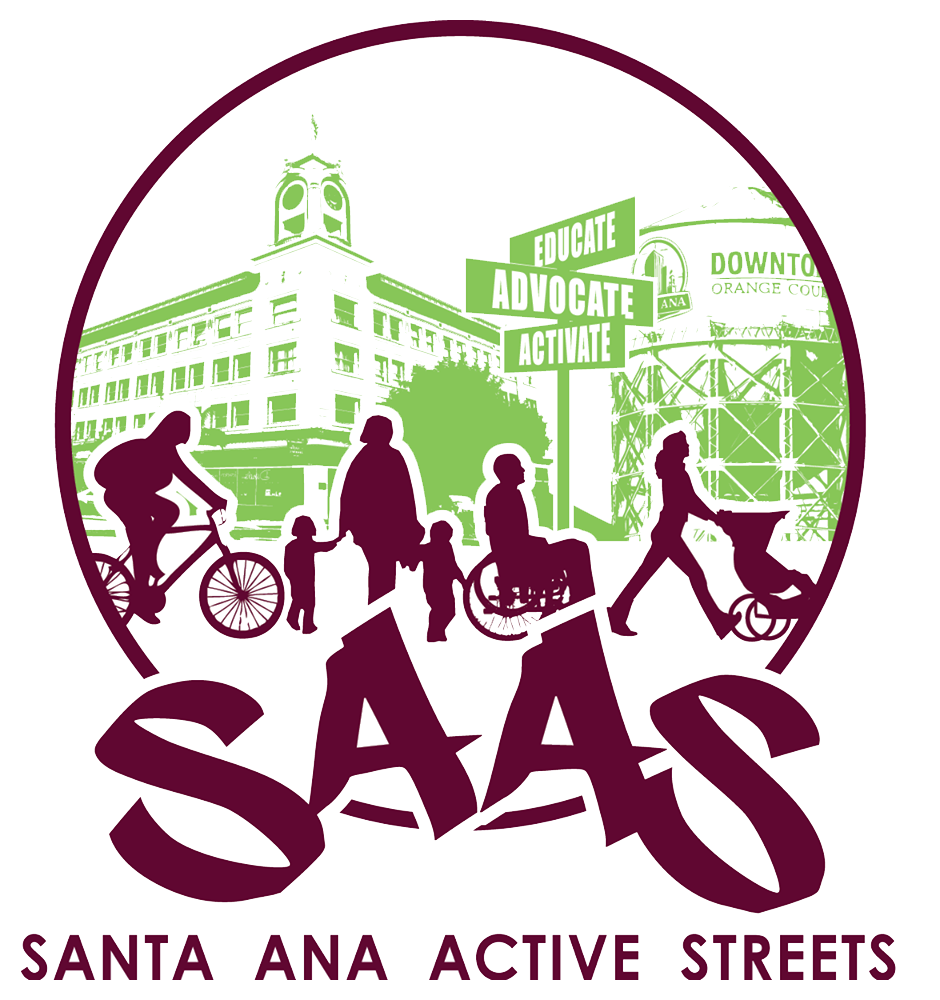 Join Santa Ana Active Streets (SAAS) on Saturday, April 16, for an Earth Day Family Community Bike Ride. Celebrate Earth Day with this family friendly bike ride where you can choose between a shorter route (3.5 miles round trip with stops) or a longer route (5 miles round trip with stops).
9 a.m.
Meet at Windsor Park, 2915 W La Verne Ave.
---
Willard Neighborhood Association Meeting – April 18

The Willard Neighborhood Association will meet virtually on Monday, April 18, at 6:30 p.m. through Zoom or phone.
Dial (253) 215-8782
Meeting ID: 947 3513 1789
Passcode: 109413
---
Edna Park Neighborhood Association Meeting – April 21

The Edna Park Neighborhood Association will meet in-person on Thursday, April 21, 2022 at 5:30 p.m. at the Samueli Academy Large Room by the front office.
5:30 p.m.
Samueli Academy, 1901 N. Fairview St.
---
Work Center Career Fair – April 21
The Orange County Workforce Development Board and the City's Santa Ana Work Center, in partnership with County Supervisor Katrina Foley, are offering a career fair for job seekers. Military veterans get early access to the career fair.
10 a.m. to 2 p.m.
Discovery Cube Museum, 2500 N. Main St., Santa Ana
---
Classics on French Street: 'Casablanca' – April 21

This will be the fourth free outdoor screening which will be presented the Third Thursday of every month from January to June, on Downtown Santa Ana's French Street and Calle Cuatro Plaza, between 4th and 5th streets, right around the corner from The Frida! This event was supported by a donation from the City of Santa Ana's Arts & Culture Special Events Sponsorships. Please RSVP ahead of time.
8 p.m.
Plaza Calle Cuatro, 325 E. 4th St.
RSVP for Outdoor Movie Screening
---
Día de los Niños, Día de los Libros  – April 30

The City of Santa Ana will hold its 14th Annual Día de los Niños, Día de los Libros (Children's Day, Book Day) to celebrate the importance of children, literacy, and families. The free festivities will include a book giveaway for children, train rides, bungee trampoline sessions, a STEAM Museum, celebration of National Arbor Day, and meet-and-greets with book authors Ernesto Cisneros and Lilliam Rivera. Enjoy a variety of performance demonstrations with Hikari Taiko Drummers and local children from the community. There will also be a resource fair.
10:30 a.m. to 2 p.m.
Santa Ana Public Library, 26 Civic Center Plaza, Santa Ana