9:00am - 1:00pm
Centennial Park
3000 W. Edinger Avenue, Santa Ana, 92704
---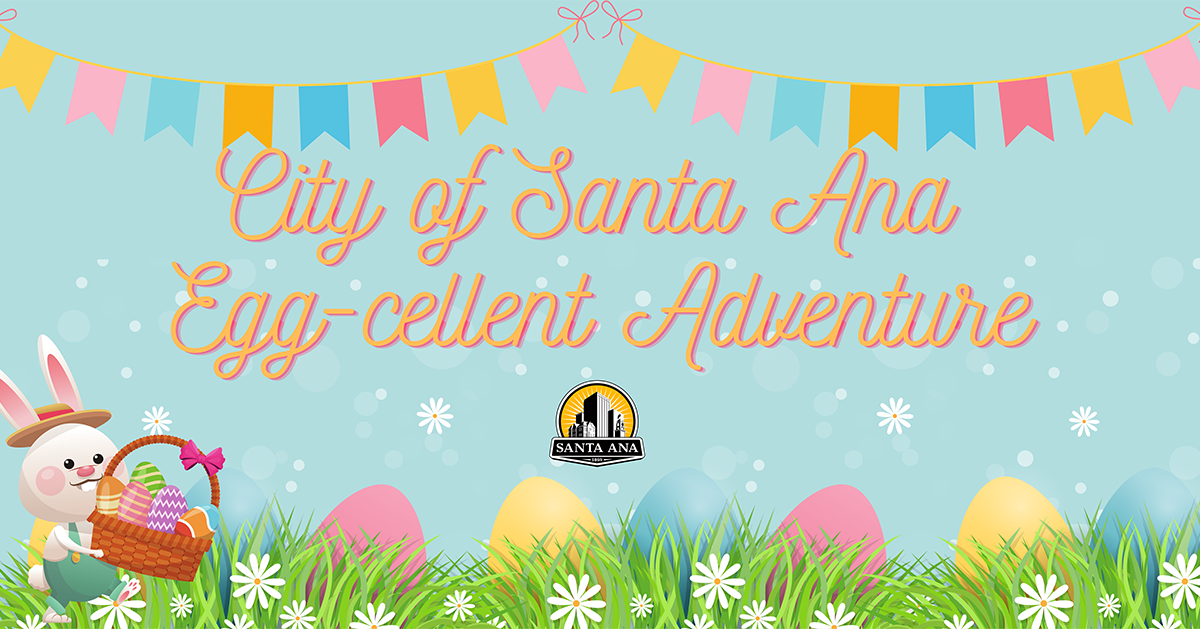 Join us for "The Egg-cellent Adventure" egg hunt taking place on Saturday, April 16, 2022, from 9:00 a.m. to 1:00 p.m. at Centennial Regional Park in Santa Ana. This free community event will include egg hunts, entertainment, pancake breakfast, pony rides, petting zoo, game booths, inflatables, and much more!
Pre-registration for the egg hunts is not required; however, parents are encouraged to check-in 30 minutes prior to their child's scheduled egg hunt time.
The egg hunt schedule is as follows:
Time / ages
9:30 a.m. / 0-3 years old
10:00 a.m. / 4-5 years old
11:30 a.m. / 6-7 years old
12:30 a.m. / 8-10 years old
Adults may assist children 0-3 years of age with their egg hunt. All children are encouraged to bring their own Easter baskets.
Make sure to join us prior to the event festivities for a special pancake breakfast hosted by the Santa Ana Lions Club. Breakfast will take place from 8:30 a.m. to 11:00 a.m.* and tickets will be $5.00 per person. Tickets will be on sale during the event, while supplies last. All proceeds will benefit the Santa Ana Lions Club.